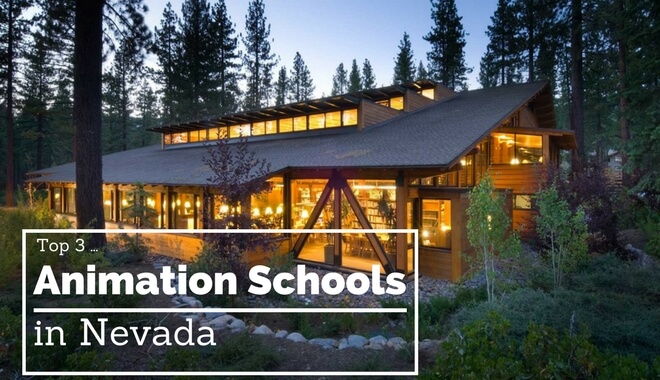 We are reader-supported. Purchases made through links on our site may earn us a commission. Learn More.
Now may be the best time for students who are looking to break into the animation industry. Many large companies, as well as smaller studios, are on the lookout for fresh and talented animators with an eye for innovation.
Though there are not many schools in Nevada offering programs related to animation, the few that are there have impressive reputations. Here are the top schools with animation-related degrees in Nevada.
Our Ranking Criteria
In addition to feedback from schools and alumni, we rely on public data sources to determine our school rankings (read more). Some of these data sources include:
Nevada Colleges for Animation
University of Nevada—Las Vegas
---
At the University of Nevada at Las Vegas, students undergoing the Bachelor of Science in Graphic Design & Media program are tested with a rigorous sequenced curriculum. This program focuses on combining the technical and formal skills of animation and graphic design with the theoretical and critical understanding of their industry.
Students graduate from the program after having proven a thorough competency of skillsets that allow them to compete in the professional animation and graphic arts industries. Their classes will include courses on design, 3D animation, typography, layout, advertising design, and more.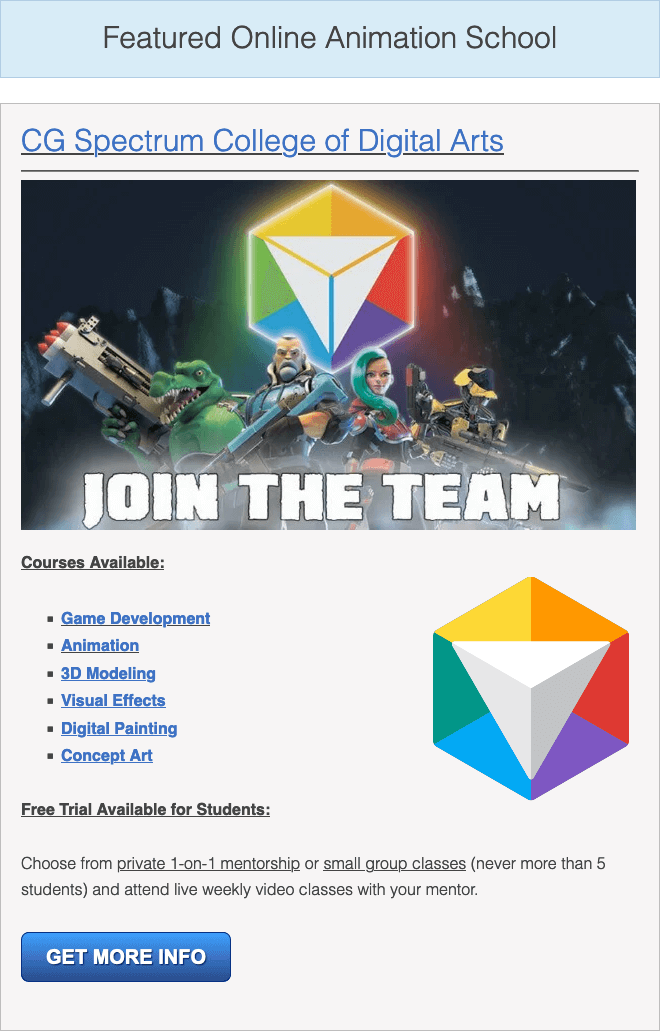 University of Nevada—Reno
---
The University of Nevada at Reno offers the Bachelor of Arts in Art with Digital Media Option program, although students who are looking for a full and rigorous animation course may not find exactly what they are expecting here.
The Digital Media program from the University of Nevada at Reno is a holistic and broad educational experience, including everything video art, two-dimensional image processing, 3D modeling, performance art, computer gaming, social practice, interactive art, video art, and more.
While there is no clear focus on animation, students undergoing this program can be assured that they will have a complete and thorough education in digital art.
Sierra Nevada College
---
Students undergoing the Bachelor of Arts or Bachelor of Fine Arts in Art with a concentration in Digital Arts or New Genres at Sierra Nevada College will first begin their studies with the core coursework, which includes studio arts, digital darkroom, art history, visual design, and drawing.
The advanced classes for Digital Arts students will include digital audio production, character animation, computer animation, advanced digital darkroom, and video practices.
New Genres students have a more holistic but less focused education, including classes on performance art, video art, interdisciplinary practices, hybrid display systems, and time-based art. Sierra Nevada College aims to produce students who have a full understanding of the digital art and animation industries.
Is the college or university that you are looking for on the list? While Nevada might not have the most options, it does have some of the most uniquely designed and tailored animation programs in the area.
Students who graduate from these programs walk away with a holistic and thorough understanding of their fields. Find the right university for you, in Nevada or elsewhere.