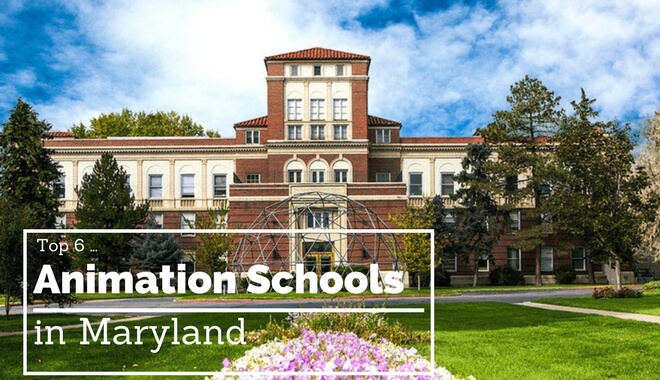 As any art patron would notice, traditional forms of visual art have been completely transformed by modern-day technology. Anyone who's seen a special effects movie from this century would probably marvel at the amazing graphics and animation work of these projects.
As more artists realize the potential of the animation industry, it's no wonder why so many schools are offering animation-related programs to help students pursue their passion for video game design and similar interests. Below are the top schools with animation related degrees in Maryland.
Our Ranking Criteria
In addition to feedback from schools and alumni, we rely on public data sources to determine our school rankings (read more). Some of these data sources include:
Maryland Institute College of Art
---
Maryland Institute College of Art's Bachelor of Fine Arts program in Animation, Graphic Design, Illustration, Interaction Design, and Art begins by introducing freshmen to the Foundation Program. The Foundation Program is specifically tailored to ensure that students receive a complete education, giving them a fuller understanding of art and artistic creative thinking.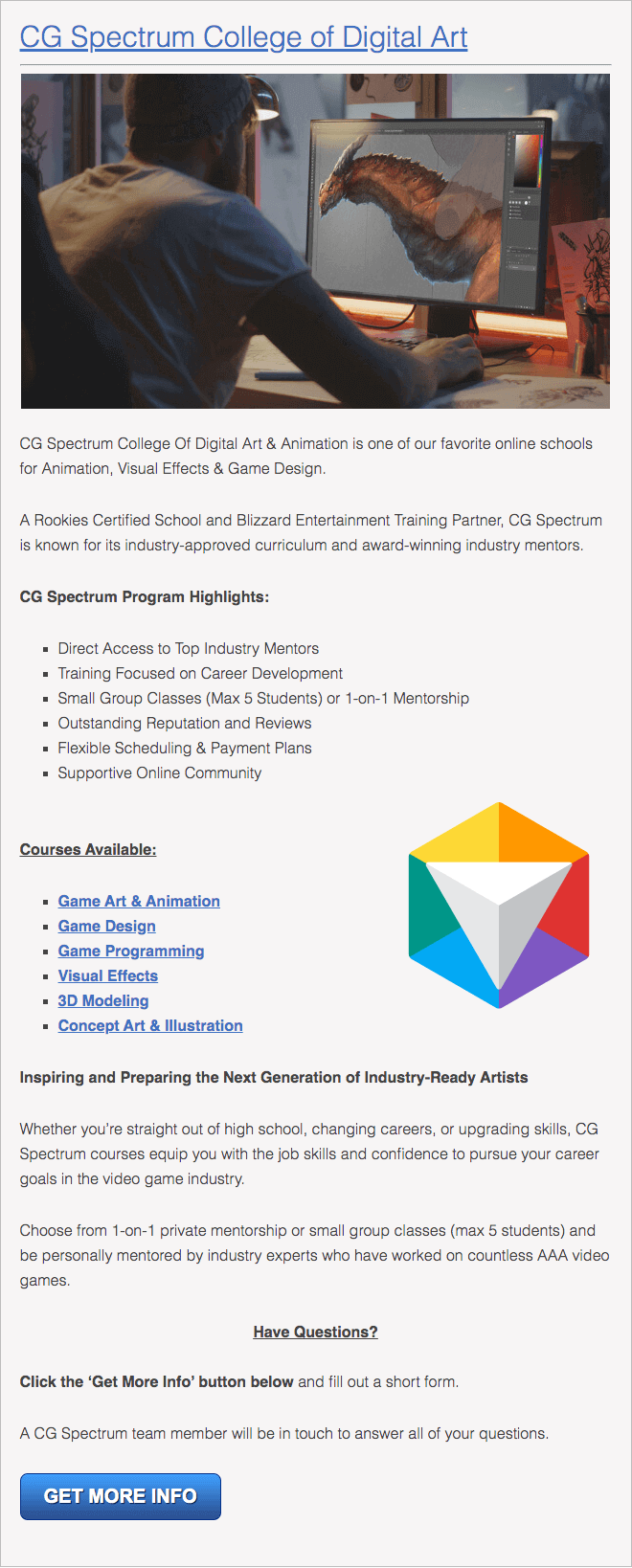 These courses include visual thinking, electronic media, painting, drawing, sculptural forms, and a course that pushes them directly into the city, understanding the way that new media can affect issues and people in their area.
Students in Animation can concentrate on 3D animation, 2D animation, or both, while also fulfilling courses in computer animation, electronic media, and pre- and post-production.
Morgan State University
---
The Screenwriting and Animation undergraduate program is Morgan State University's premiere cinematic arts and sciences major, combining the liberal and artistic education from the College of Liberal Arts and immersing it with the technology and software understanding required for students who wish to become filmmakers, animators, and content producers.
They wish to create students who understand how to combine visual storytelling with animation and video production skills.
In this major, students can choose from three concentrations: Computer Animation, Integrated Media Writing and Animation, and Film and Television Writing. The Computer Animation concentration includes multimedia scripting storyboarding, motion design, game design, and 2D and 3D animation.
University of Maryland, Baltimore County
---
At the University of Maryland at Baltimore County, students must complete 60 credits or 72 credits to earn their Bachelor of Arts or Bachelor of Fine Arts diploma in Visual Arts. The course begins by instilling the student with the fundamentals behind contemporary art and new media understanding.
Core concepts of the program include time-based media, camera visual concepts, modern art history, visual culture, drawing, and 2D and 3D creation. Students concentrating in Interactive Media or Animation will step forward with coursework in time and motion techniques, animation techniques, computer animation, sound design, and interactive media.
The University also offers a Master of Fine Arts in Intermedia and Digital Arts, which explores the relationship between the theory of imaging with contemporary art.
Bowie State University
---
Bowie State University's course in Digital Media Arts and Visual Communication is tailored to help students develop a holistic skillset that will enable them to jump into the design and animation industry as soon as they graduate.
They are first taught the core concepts behind design and animation elements, with an expected competency in art, drawing, design, painting, and art history required before they can begin with more advanced courses in their concentration.
Digital Media Arts and Visual Communication students will focus on courses that revolve around desktop publishing computer graphics, illustration and design techniques, visual animation, and new media. As part of the requirements, students must complete an on-the-job internship as well as an exhibition of their final thesis.
Salisbury University
---
At Salisbury University, students are treated to complete education, with core requirements that include units in painting, sculpture, art history, drawing, ceramics, photography, design principles, and more, before they can move forward with their chosen concentration.
In New Media, students are exposed to the animation and digital design programs that top industry professionals use today. They are taught to use this software to overcome problems in audio production, web design, motion graphics, animation, storyboarding, video production, layout, and digital design.
Salisbury University offers art scholarships for students on merit and need-based standings.
Towson University
---
At Town University's Bachelor of Fine Arts in Art and Design program, students can expect to develop a full understanding of the foundations of Art and Design, through core learnings that include digital tools and concepts, drawing, visual concepts, art history, and 2D and 3D processing.
Students will find themselves equipped with the knowledge and skills to compete in the Digital Art & Design and Animation industry.
Through further concentration in Digital Art and Design, Graphic Design, and Illustration, students will complete traditional and exploratory courses in illustration principles, design social issues, and digital media. There are also several animation courses available with this degree.
Finding the right school is your very first step towards a successful career in animation. Aside from knowing the right people, you will also develop specific skill sets as you realize which path in animation you would really like to work for. Whether it's 3D animation or character animation, find a school that offers exactly what you plan to achieve in your career and study well.
University of Baltimore
---
This intensive course of study at the University of Baltimore will give the student a hands-on look at the world of game development and creation.
Students will learn aspects of game design, as well as multiplayer game development, 3D modeling and animation, and computer programming.
Students will take part in a rigorous study of game design and eventually take part in a capstone project, putting what they've learned to the test.
This is all done in the UB Gamelab, the university's designated space for this major.
This helps students also learn valuable skills for other fields of work, like computer science and information technology, outside of the classroom.
University of Baltimore's B.S. major has been consistently praised as one of the most affordable degrees in related fields, as well as being highly ranked in the Intelligent.com Top 23 Best Game Design Schools of 2023.