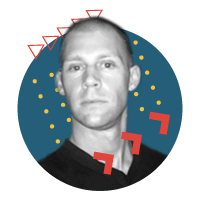 Dustin Tyler (Founder)
Initially focused on web development, Dustin was introduced to game design by a friend after college and was immediately attracted to the combination of technical skill and creativity required to make an awesome game.
While not a professional game developer himself, he's utilized his web dev skills and desire to help others by creating a resource where expert game designers can share what they've learned with the next generation of aspiring game makers. See articles by Dustin
---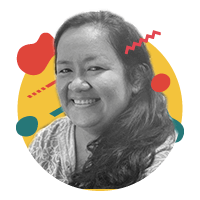 Ghia Malicay (Content Manager)
As a little girl in the 90's, she was the first among her siblings to rescue Princess Peach in Super Mario Bros, an accomplishment she's proud of to this day.
When she got her dream job in International Development, she turned to mobile games to de-stress. She was ridiculously addicted to PVZ. She transitioned to full-time freelancing in 2015 and never looked back.
She loves admin work and helping clients succeed in their business. She's a part-time Instagrammer and is working on taking back her free time by cutting back on doomscrolling Twitter.
---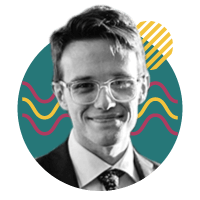 Bryan W. (Gaming Expert & Content Editor)
A graduate of Penn State University and a Philadelphia native, Bryan has been a gamer since day one.
Using his vast experience of gaming, game culture, and all things tech, Bryan aims to deliver the most up-to-date and captivating game design content to readers. See articles by Bryan
---
Aaron Craig (Video Game Developer – GameMaker Studio 2)
Aaron's had a passion for technology and gaming as far back as he can remember.
He grew up gaming with his family and has turned that into a career of teaching others to develop the games of their dreams.
Aaron graduated from college with a Computer Science degree in 2018 and then turned his focus to online teaching. You can find him learning new technologies, languages, and platforms to then teach his students. He loves game design, web development, videography, and his family.
His motto is Keep Making, Keep Learning, as Aaron believes that everyone can learn with the right teacher. So don't give up if you struggle, you can do this!
Aaron's journey almost ended before it began because he struggled and didn't believe in himself, and now he promotes the message of empowerment to all. You can learn, and you can do this!
Aaron's website & courses
Check out his new book
Aaron's Youtube Channel
Aaron's Podcast
---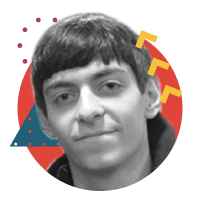 Rob M. (Video Game Developer – Unity)
Hey there! I'm Rob Mitchell, a Technical Game Designer from Burlington, VT.
I've been developing games for most of my life and ended up going to Champlain College to turn my passion into a viable career path.
I've since graduated with a major in Game Design and a minor in Game Programming. With all of the courses I took and all of the knowledge I've gained in the past 5 years of focused game development, there's a ton of information floating around in my head that I want to share with others.
My plan is to give away my degrees to you all online, without the insane costs and commitment of going to college!
---
Jesse Jones-Read. (Gaming Writer)
Raised in a family where even his grandmother owns a Playstation, Jesse has had a lifelong passion for video games. From the early days of Crash Bandicoot to the grim fantasy worlds of Dark Souls, he has always had an interest in what made his favorite games work so well.
A graduate from the Toronto Film School, with a Bachelor's Degree in Scriptwriting For Film
and Television, Jesse has always dreamt of being a writer and storyteller. Now working as a freelancer, he's able to write on topics related to his favorite hobby: gaming.
The Company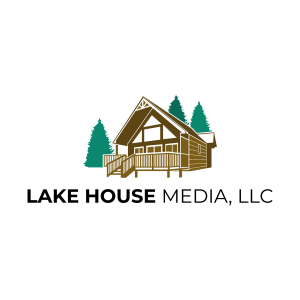 The GameDesigning.org origin story takes place in an old cabin, in a small mountain town in The California Sierras.
The idea was simple. Combine the expertise of passionate and experienced video game designers, developers, and artists to help aspiring digital designers get started.
In 2012 Lake House Media, LLC was established and has since become one of the largest public game design resources.
We take pride in delivering the most accurate and comprehensive information to those looking to make their own video games.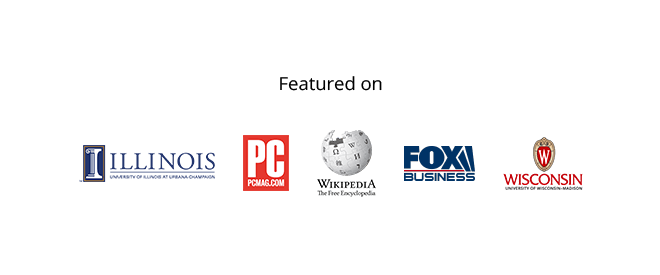 Our Mission
We strive to support our readers learn to create their own video games by providing accurate, actionable, and easy-to-understand information.
We pledge to put our readers first, hold ourselves accountable, and ensure our guidance is both credible and of the highest quality.
Editorial Guidelines
At GameDesigning.org, we take great pride in the quality of our content. Our writers create honest, original, accurate, and helpful content that is free of ethical concerns or conflicts. If you find any of our content needing improvement, please reach out by emailing us at [email protected] or using our contact form.
Product Reviews
Our tech and game design product reviews are done independently and based on our research. Our goal is to provide the best quality material to our readers. No matter what. Some of the links contained in our content are affiliate links and may provide a small commission from purchases you may choose to make. We are never compensated for a positive review or recommendation.
Want to Get in Touch?
Have a question or suggestion?
We welcome your feedback.
Are you a game design or development expert hoping to help others? Let us know. We're always on the lookout for fresh qualified designers & developers to join our team.
Connect on social media:
Company Contact Information:
Send us mail:
Lake House Media, LLC
7910 4TH ST N
STE 300
ST. PETERSBURG, FL 33702
Reach us by Telephone:
How to Cite Our Website
To cite our entire website:
Give the address of the site in just the text.
Format:
Game Designing [your text] (https://www.gamedesigning.org).
Example:
Game Designing is the ultimate resource for video game design (https://www.gamedesigning.org).
To cite a specific page, use this format:
Format:
Author's First Name Last Name. "Article Title". "Website Name", Name of the Publisher, Date of Publication in Day Month Year format, URL.
Example:
Bryan W. "The Fundamentals of 2D Game Art". Game Designing, Lake House Media, LLC, December 20, 2020, https://www.gamedesigning.org/learn/2d-game-art/.