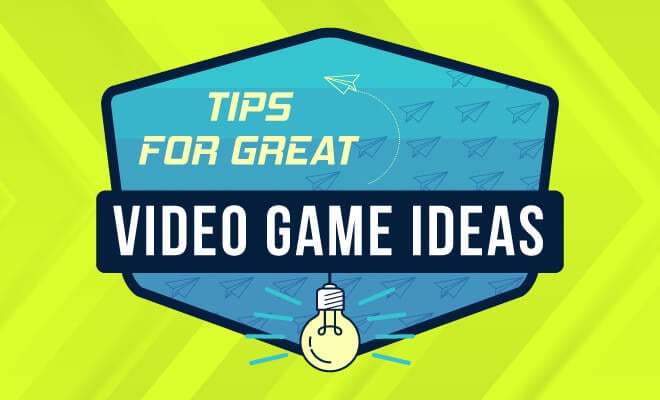 Time to start your first game! Let's go!  You need good ideas for a video game. What? Don't you know where to start? Hmm…
Trying to design your first game can be very daunting. There's no doubt about that. But, it's also one of the best ways to get better at your craft. We support you. That's why we've put together a list of ten approaches you can take to help generate great gaming ideas.
10. Pick a Genre and Run with It
---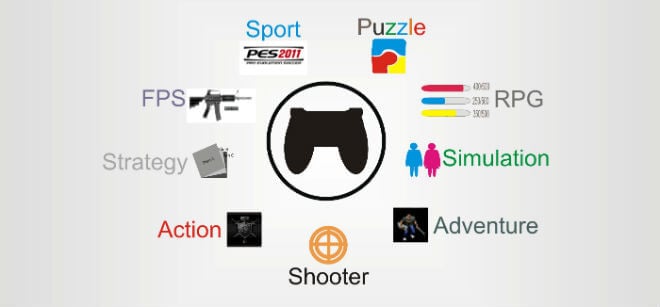 There are a bunch of genres out there. Some have been around for a long time, and for good reason. Think about some of your favorites. Whether it's RTS, FPS, or a racing genre, you have options!
Try honing in on a particular genre and running with it. See what you can come up with when you restrict yourself to one game type.
9. Pick a Niche and Make a Hit
---

If you tried the genre exercise and it wasn't enough, this option will take the exercise to the next level. Instead of just picking a game genre, pick a niche too.
Instead of just RTS, maybe it's a fantasy-driven RTS. Instead of a racing game, maybe it's a sci-fi racing game. What happens when you limit yourself even more?
8. Observe the Entire Earth
---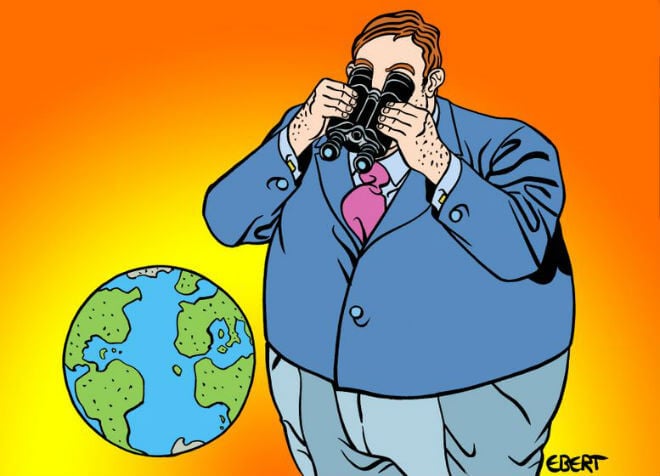 The world is an incredible, amazing place. And there are a lot of really bizarre people in it. And sometimes these people do really weird things, and it turns out great! Try watching what's going on around you.
Start spending time each day really paying attention to people's interactions. And not just the interactions they have with each other, but the interactions they have with the world. Does anything stand out? Would any of it make a good game?
7. Ask People What They'd like to Play
---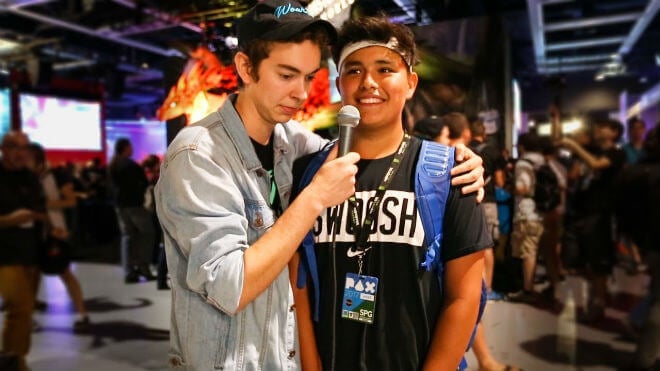 Sometimes you gotta' ask for help, man. It's true. Don't be so scared that someone will steal your idea, or not give you credit if you come up with something all on your own.
Ask people what they'd want to play! They might have some good ideas, and if you could deliver it for them, you'd be a hero.
6. Ask People What They Wouldn't like to Play
---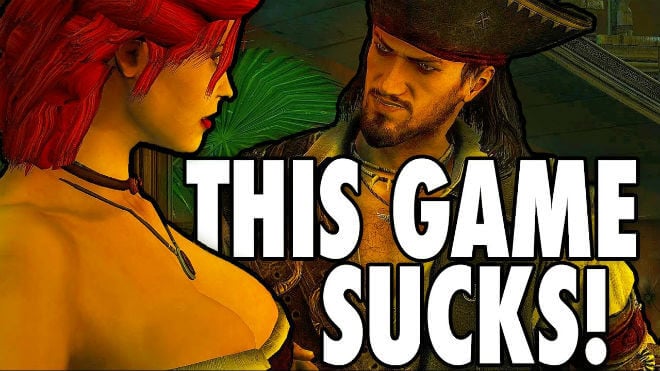 It's said that Henry Ford once said: "If I asked people what they wanted, they would have told me faster horses." And that's poignant.
People don't know what they want until they have it. It's a weird human thing. But sometimes it's easier for people to tell you what they don't want.
Food is a good example. When you're meeting a friend for lunch, and they say "what do you want?" You don't always know. But you could probably tell them you don't want Mexican, or Chinese, or pasta. Use the process of elimination and see what turns up!
10 Strategies for Amazing Video Game Ideas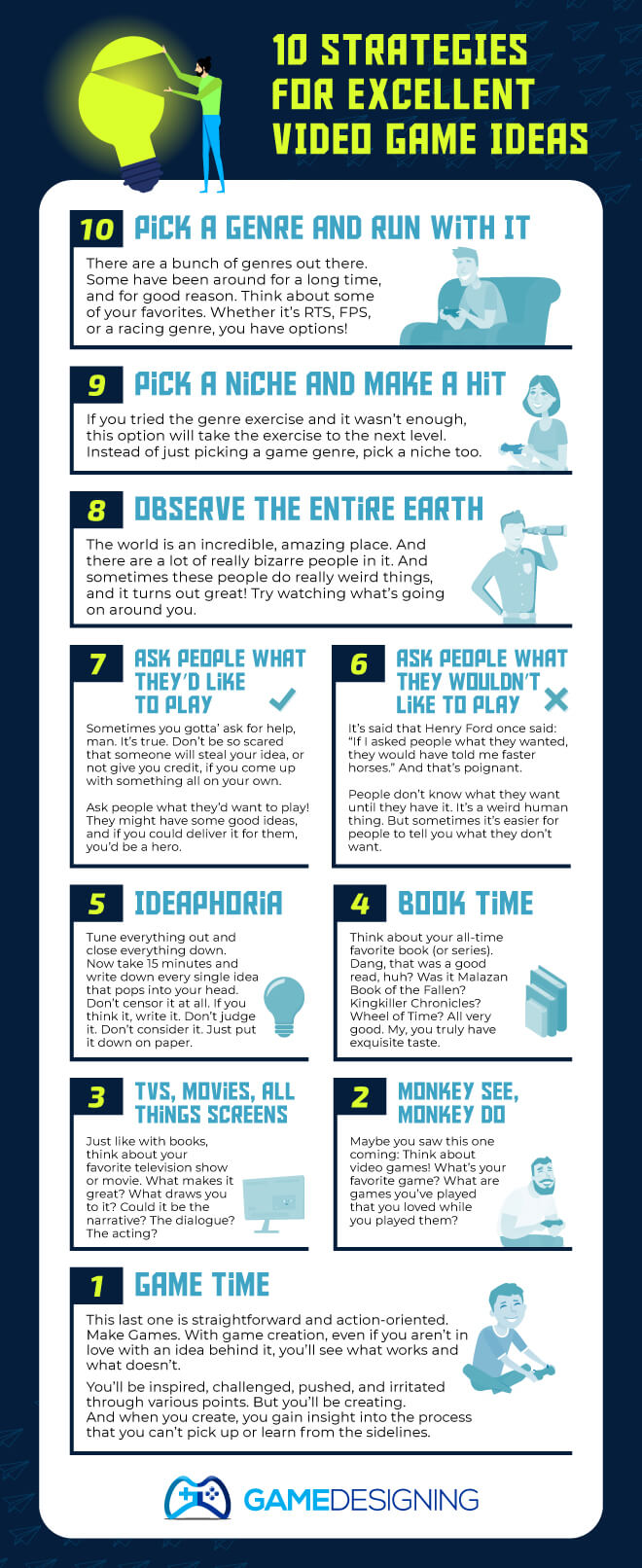 5. Ideaphoria
---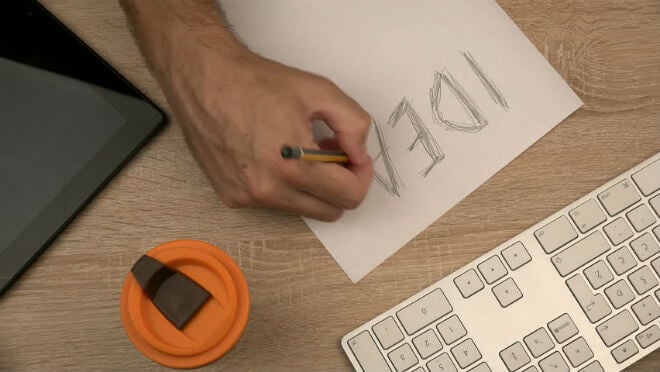 Tune everything out and close everything down. Now take 15 minutes and write down every single idea that pops into your head. Don't censor it at all. If you think it, write it. Don't judge it. Don't consider it. Just put it down on paper.
Every single word, every single idea, every inkling of thought must find its way onto that page. Then review it when you are done. It might be some of those words on those pages are golden ideas. At the very least, you'll have cleared some space in your brain to do some real thinking.
4. Book Time
---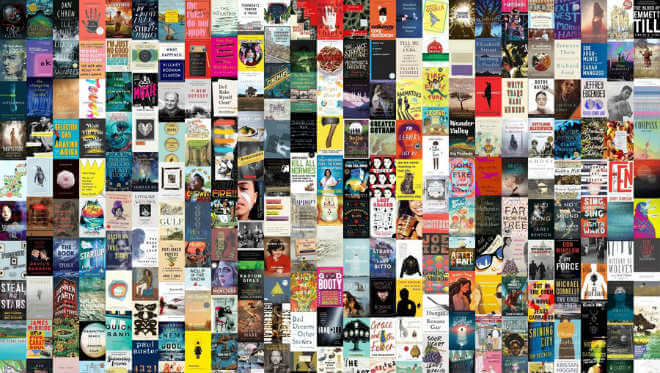 Think about your all-time favorite book (or series). Dang, that was a good read, huh? Was it Malazan Book of the Fallen? Kingkiller Chronicles? Wheel of Time? All very good. My, you truly have exquisite taste.
What are some elements in your favorite book that you find appealing? Was it the characters? The action? The setting? Their goals? Any of those elements could serve as potent brainstorming tools or great starting points for a game idea.
3. TVs, Movies, All Things Screens
---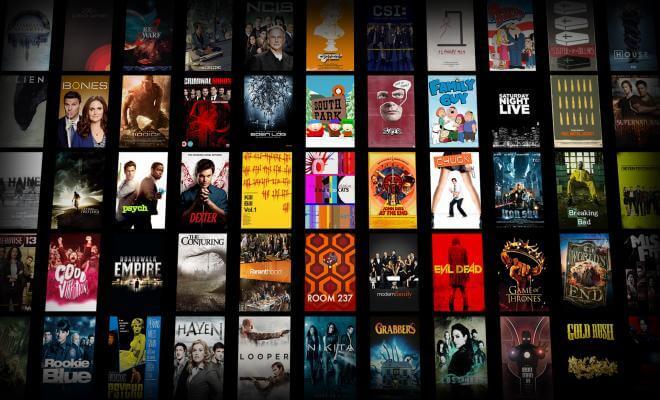 Just like with books, think about your favorite television show or movie. What makes it great? What draws you to it? Could it be the narrative? The dialogue? The acting?
Does it elicit some feeling or emotion in you that is really appealing? Consider those elements as jumping-off points for coming up with a game.
2. Monkey See, Monkey Do
---


Maybe you saw this one coming: Think about video games! What's your favorite game? What are the games you've played that you loved while you played them?
Existing games can give awesome ideas for video games you are planning to make. Of course, you cannot copy them outright. But using them for inspiration is a perfectly viable option!
1. Game Time
---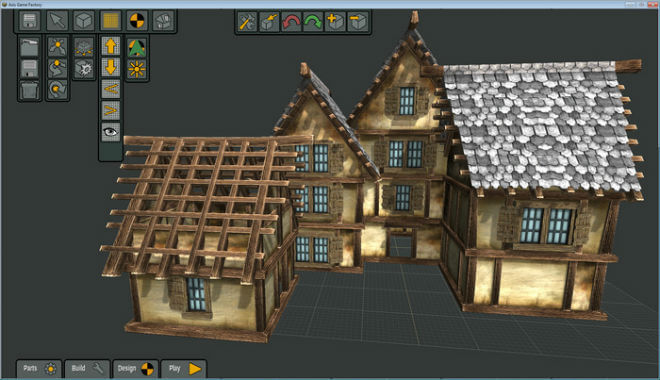 This last one is straightforward and action-oriented. Make Games. With game creation, even if you aren't in love with an idea behind it, you'll see what works and what doesn't.
You'll be inspired, challenged, pushed, and irritated through various points. But you'll be creating. And when you create, you gain insight into the process that you can't pick up or learn from the sidelines.
Deleted: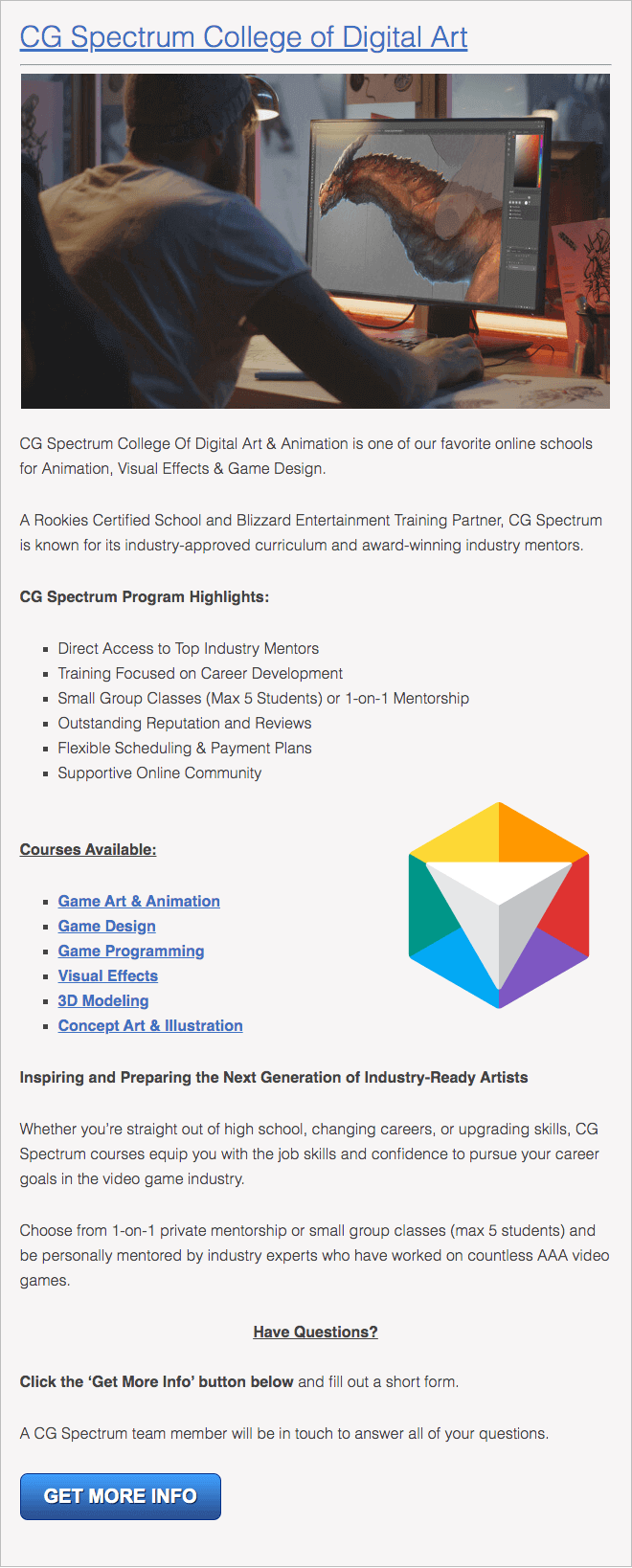 Good Game Ideas From Reddit Users
1. I am imagining a game, a mall filled with NPCs walking around, interacting, buying stuff—like the people in GTA V do.
A total of 5 players will spawn into this world and must try their best to blend in with the NPCs while searching for the other players. The aim of this game would be to kill, tag, or disable the other players before they get you.
Normal gameplay at first, just doing what other NPCs do and observing all the people. Once someone makes a move, hell breaks loose!
And once you do something that is too uncommon, the NPCs will turn on you and attempt to kill you or point you out to the other players. –ThanksSpanky
---
2. A killer, a monster, and a couple of survivors. The survivors need to contact help by finding a radio, crank phone, or just escape. There will be a 10-minute countdown.
The goal of the killer is to kill the survivors and needs to kill them without being killed by the monster.
My original thought is that the monster that you would be playing is a Wendigo where you pick off survivors and mimic them—the monster can kill everyone. –Kryptic_Clouds
---
3. A Free-for-all multiplayer game. There will be 100 players with plane tickets but the plane only has 50 seats.
The players will start at random entrances in the airport, all at equal distances from the gate. You will need to get to the gate and occupy one of the seats on the plane. There will be not enough overhead bin space for all the players, so the ones that got to the plane first will be able to bring their equipment.
Everyone will be running in this maze-like airport, you can pick up weapons, equipment, and other items to fight with. There will be no death, you will only be disabled or stunned and lose time if you get hit by a player.
You will choose the class of your character, for example, you can have a baby stroller. This will slow you down but will let you use the "priority" tunnels that other players/classes can't and you can use the stroller to ram other players.
You can use the cars in the airport but players will be fighting for those.
Every time the plane takes off it will land at another airport which has a smaller plane, meaning there will be few seats compared to the previous, and so on until one player gets in the very last plane or could be a helicopter.
You can switch or destroy the signs in the airport to confuse players. The theme of the game is "All for themselves". –DCSoftwareDad
---
4. You have a top-down view of an office with a certain amount of doors. The doors might be closed or open depending on the difficulty level. The goal is to open the doors you want to open and close the doors you want to be closed to allow the people inside the office to escape when you pull the fire alarm.
There are going to be three types of people; fat people that are slow, normal people that are medium-fast, and skinny people that are very fast.
For fat people you need to give them the fastest way out, while for skinny people you can give them a long way out since they are faster. You will only have limited door touches before you have to pull the alarm.
You need to open or close the doors depending on what kind of people is in the office and how far they are from the exit. I'm having thoughts of adding a vending machine for fat people where they stop and die, so you will have to close the doors leading to vending machines. –joebigaloe
---
5. An RPG game where the goal is the be rich and influential. The player will start as a poor young Roman. There are different ways to make money; fighting, trading, robbing, and gambling.
As an indigent fighter you will start in the fighting pits against slaves and other poor fighters, you can upgrade your damage by buying leather wrappings. Later you can do knife fights, then with sword and shield, and so on.
In addition to being a fighter, you can be hired as an assassin on political campaigns which will give you a big bounty.
As a trader, you will simply be getting stuff from the harbor and beg in the streets. When your business goes well you will buy a cart for more stuff to trade. After that, you will be able to invest in other businesses, like taverns, public toilets, foreign goods, etc.
Robbers will be hiding and waiting in the dark allies to stab and rob people.
And Gamblers will be betting on dice games in the street corners, betting on fights, and even betting on their selves.
All the things you do will have a positive or negative impact on your city; will you be loved, feared, or hated by people.
For side quests like killing bad guys or repairing something in the city, you will get a positive rating but for being a murderer or criminal, you will have a negative rating.
The goal here is to become influential and slowly move your self into a political office or to rule the city as a gang boss. –MoravianPrince
---
6. Escapeeé, an MMO maze game. This game starts off with you making your character and then you are placed in a lobby with 15 other players. The maze will be shown to you for 30 seconds, then you are placed inside the center of the maze where you need to escape. Each match lasts 20 minutes.
To motivate players to find a way out more independently there will be loot boxes that contain cosmetic items for the first 5 to escape the maze. The other players who escaped the maze but didn't make it to the "first 5" will get 500 gold and the players who didn't able to escape the maze will get 100 gold. Players will be able to buy a loot box for 1000 gold. –natemilonakis
---
7. A simple First Person Shooter game with strategy involved.
You work in a weapon's research and development firm contracted by the United States government. Your employer sells weapons in the black market and a deal has gone bad, so there is a terrorist attack on your company— your company has a big place with lots of buildings.
The soldiers arrive to wipe the whole complex of the company.
The soldiers will kill civilians that are trapped, the terrorists will kill civilians, and terrorists and soldiers will kill each other.
There's a lot of civilians and you have to decide to take them with you or leave them. You might have to sacrifice some for the greater good.
Now, whom you save and whom you leave will determine the gameplay of the game. Each civilian has their own skill or talent, e.g., weapon specialist, hacker, interrogator, etc.
And you are only accurate using a pistol. –ashu54
---
8. A game where certain elements or items would make your character young and others will make your character older.
There will be a certain age in which your character is strong, fast, etc. Different ages will have different skills. Like for example, a baby will be able to hide in a small place, good for stealth.
A teen will be able to climb high places. For the adult, they are strong and powerful. As for the old person, I don't know what good they can do—yet.
The goal is to go through levels and solve different puzzles using the skills each age has. –Mperonen
---
9. A management simulation game for organizing music festivals. You will start at a little venue to a big one with lots of visitors.
You will start choosing your venue, renting stuff, booking famous artists, advertising through posters and social media, fixing the venue, hiring staff and security. At the final day, you can all see it come together and you will see what you've worked so hard for. –glenheartless
---
10. A game where you avoid an enemy and you only have a flashlight to help you see that path you're going but you need to crank the flashlight which gives your position to the monster because of its noise.
You need to see to beat the game but it would be absolutely hard to do that and avoid the monster. –thattiguy
You can read more computer game ideas and/or share your own video game concepts on Reddit.
The Gaming Industry: