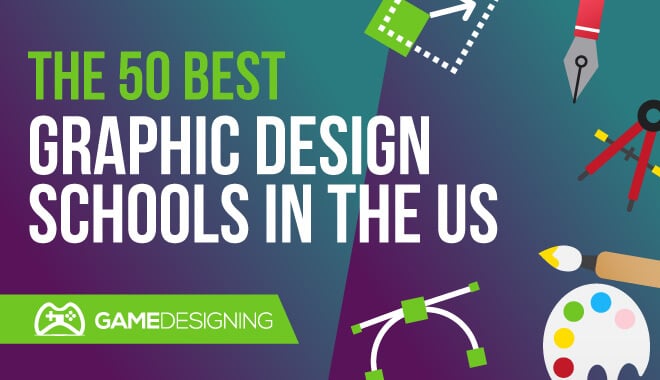 Aspiring graphic designers seeking an outstanding post-high school education have plenty of options to choose from.
Whether you're looking to stay close to home, save some money, or target an Ivy-League superstar, you should be able to find a great school for your particular situation.
Using the following criteria, we've put together an updated list of 50 excellent graphic design schools in The United States.
Don't get too hung up on the specific order of the colleges. Instead, narrow your search to a few schools from this list and investigate further. The right school for you is the school that best fits your needs, location, and budget.
Our Ranking Criteria
In addition to feedback from schools and alumni, we rely on public data sources to determine our school rankings. These data sources include:
Because of our varied criteria, this list doesn't actually rank the top fifty schools chronologically (i.e. The #4 school is not necessarily better than the #44 school on the list).
Time to look at some schools!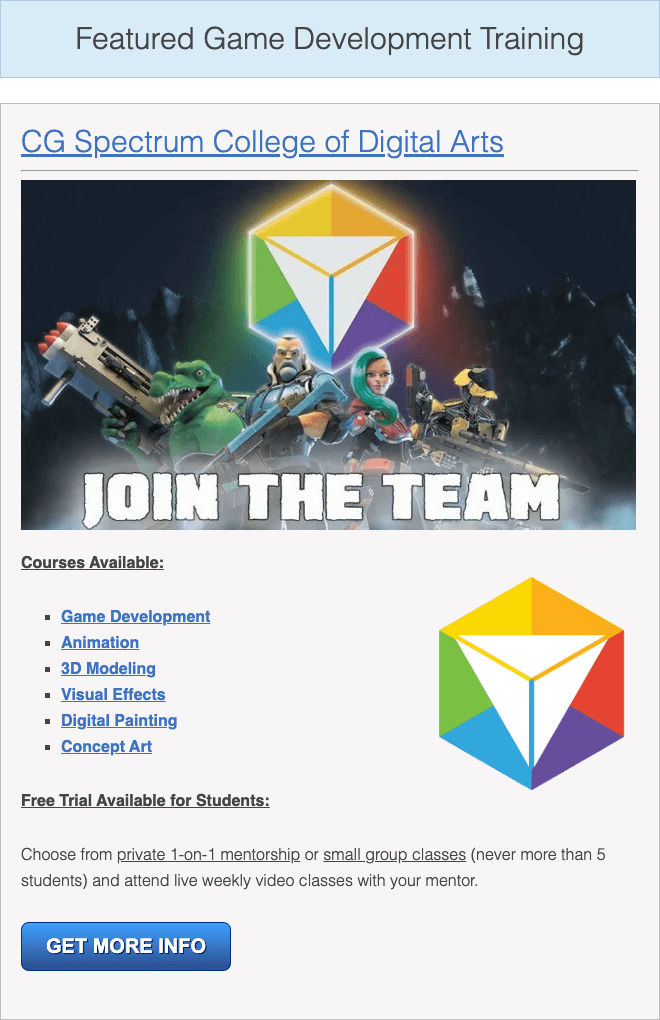 50 Excellent Graphic Design Schools
University of Pennsylvania
---

Attending Penn University is a notable feat in and of itself, as the school has so much history it was literally founded by Benjamin Franklin himself. But that's not to say that Penn doesn't have anything else to offer graphic designers; far from it.
In addition to an interdisciplinary major in Fine Arts, and an integrative major in Design, the university also has a two-year Master of Fine Arts degree on offer. Each of these programs offers interaction and critique with professional artists and designers, and there are plenty of extracurricular events for artists and designers held by the University every year. The courses themselves are impressive too.
You'll learn how to utilize a wide variety of cameras, scanners, and digital composition software in their Mixed Media Animation class, before learning how to create gorgeous hand-drawn, computer, and environmental animations. You'll design multi-page publications and work with clients and fabricators to create your very own graphic design pieces. There's a lot on offer here, as can be expected from a University like Penn.
University of Florida
---

Run through The School of Art + Art History, this university also offers an appealing program for graphic designers. You can earn a Bachelor of Fine Arts in Graphic Design degree while learning art history, 2-D, 3-D, and even 4-D drawing techniques, as well as the tools and technologies you'll need to become a professional graphic designer.
Students start by being taught the basics of art history, and what methods are used when designing. Digital imaging techniques, as well as professional typography, are taught next, so students will be prepared to create their own original fonts in their works.
There's plenty of course time spent in the studio working, so students can hone their skills using the form, spacing, composition, and other art techniques taught during the program. There is one severe downside, however–students are expected to bring their own computer system capable of running the graphic design software required for the lessons. This means the university is not a suitable choice for students without the means to purchase their own equipment, as it will not be provided.
Boston University
---

Boston University offers a certificate, a BFA, and an MFA in Graphic design. The program takes an interesting approach to graphic design, valuing the process of creation as even more important than the final product. Throughout their studies, students will learn to manage their form, medium, the context in their work, and to adjust their designs to fit their audience.
What sets Boston University apart, however, is its facilities. Students share a fully equipped communal workspace, a computer lab, and even printmaking facilities. The printmaking facilities are particularly helpful to graphic design students, as they allow for etching, silkscreen, letterpress, bookmaking, and digital print. There's even a darkroom, a visual library, and designated areas for welding, ceramics, and a woodshop. Boston University even allows students to work with a fabrication, 3D laser cutting, and robotics facility.
So it's not too bold to say if there's something a student wants to create, they have the materials and equipment available at this school.
Finally, Boston University offers some help when it comes to finding employment as a graphic design artist. They have a partnership with some of the local businesses and design firms, so students can actually find employment. Lastly, for those who would take up the chance, there's a study abroad program in Italy.
All of this puts Boston University at the cutting edge when it comes to graphic design schools.
Carnegie Mellon University
---

Carnegie Mellon University once more appears on this list, and for good reason. This University actually has design degrees at the undergraduate, graduate, and doctoral levels, something most design schools out there do not. They take a community-based approach to this education; students are expected to work together with other students from a variety of other disciplines and backgrounds. It's also among the only design programs that emphasize sustainability in its courses.
So you can be sure that whatever you're creating throughout your studies, you won't be leaving too big of a carbon footprint behind. As for the program itself, the undergraduate course is very customizable, allowing you to pick between several different types of design to be your specialty.
Graphic designers should go for the "Communications" path. This will teach you everything you need to know about graphic design and how to tell a story through it. Alumni of this branch have even been responsible for creating works such as the Starbucks logo.
If you want to try and get a Master's Degree, the Master of Arts program is perfect for teaching you the fundamentals of design, making digital and physical prototypes, using graphic design software, and other hands-on activities. And of course, the doctorate path is the most intensive course of all. There are a lot of options for graphic designers here; just expect to be working with others a lot through their interdisciplinary method of teaching.
University of Miami
---

The Graphic Design + Multimedia program at the University of Miami is a great choice for someone with an interest in graphics design, as it teaches you how to use your design across a wide variety of different mediums, while even learning a bit of the humanities. Through this program, you'll wear multiple hats; you'll get to try your hand at being a designer and a creative director.
The University has a printmaking facility, two separate studios for drawing, and a computer lab. Graphic design is very much a leadership position, so you will be taught how to communicate your ideas with members of mass media and large corporations, and there are plenty of seminars featuring guest artists and designers.
Essentially, what this program offers is a close look both at how to become a lead graphic designer, and how to spread your work across multiple different industries, from logos to book covers to even wall decals.
Rhode Island School of Design
---

For those who want to learn how to convey your ideas and stories visually, the Rhode Island School of Design has a wonderful program for Graphic Designers, with both a BFA and MFA version. The BFA is a 4-year program, designed to help students build their own design processes while they learn about the various methods of design, communication, and problem-solving skills.
In the first year, students are taught about the visual principles that will make their graphics pop out, even in a sea of art. This means understanding form, typography, image, and color. After that, it's on to even more advanced techniques, including communication theory and information design, before culminating in the last year, where they're shown exactly how to put what they've learned into practice.
In terms of equipment, students at Rhode Island School of Design can use special facilities for bookbinding, papermaking, and screenprinting, as well as the software you'll need to make digital prints. The best part is, the assignments the students get will help with building up a portfolio of book covers, magazines, exhibits, film graphics, and more. That way once a student graduates, their resume will be more than a little impressive.
Rochester Institute of Technology
---

The track record of this school is stellar. Students who have attended their graphic design program have an 85% outcome rate and have found work in their respective fields. Even more impressive, the median first year salary of graduates is $51.300 a year. These numbers alone show why this program is worth it, but why is it so successful?
Rochester's graphic design program encompasses how to practically use your artistic skills to make. Their BFA program has students learning typography, branding, motion graphics, how to design for a particular space, packaging, and publication.
Assignments will often be directly connected to local and even international businesses, allowing students to get a very real graphic work experience. Plus, as mentioned in previous sections, Rochester has a proven track record of helping students to enter paid coops, where they can be paid to work full time with industry professionals and possibly achieve real employment once they've graduated.
You're not leaving with just a sheet of paper, but the experience. Ironically, that's what they say graphic design is all about; creating not just products, but experiences.
Maryland Institute College of Art
---

Whether it's spatial design, publications, decals, or user interfaces, the Maryland Institute's Graphic Design Major has you covered. Theory, practical skills, and history are a big part of their courses, so students can build on their own creativity by learning what worked in the past and why.
On top of all that, this program is HUGE. It has 300 majors, 50 classes running a semester, and plenty of electives to help graphic designers who want to use their talents in more specific ways. With that said, the general courses cover quite a bit of every area of graphic design and are taught by 25 faculty members who have worked in each.
The final senior project can be an example of any of the students' favorite specialties, but it must be a true display of the artist's creativity and personality. This is one school where the students can learn exactly how powerful words and images can be.
School of Visual Arts
---

It's no surprise at all that the School of Visual Arts would have an impressive BFA Design program. They strive not only to teach their students how to take an image or idea and turn it into a tangible object, but also how to turn it into something that will appeal to an audience, how to communicate your ideas to a team, and how to sell the object once it's been made.
This is all-important to a graphic designer, but this program actually offers more than just graphic design. Students can pick up tools and skills that can help them in a motion graphics, interactive design, or 3D modeling career as well.
The faculty believes that every artist is different, and will therefore have different needs and abilities. That's why out of all the programs on this list, the School of Visual Arts has one of the most customizable. Maybe the student wants to make CD and vinyl cover art or wants to specialize in environmental design.
This program gives students the freedom to do just that with a range of course options and more studio time for students than any school in the world. There's also three workshops, competitions and exhibitions, and an impressive internship program. They even have industry professionals come in once a senior year as guests to review the young designers' work, which presents a unique networking opportunity. For a graphic designer, you can't do much better than this.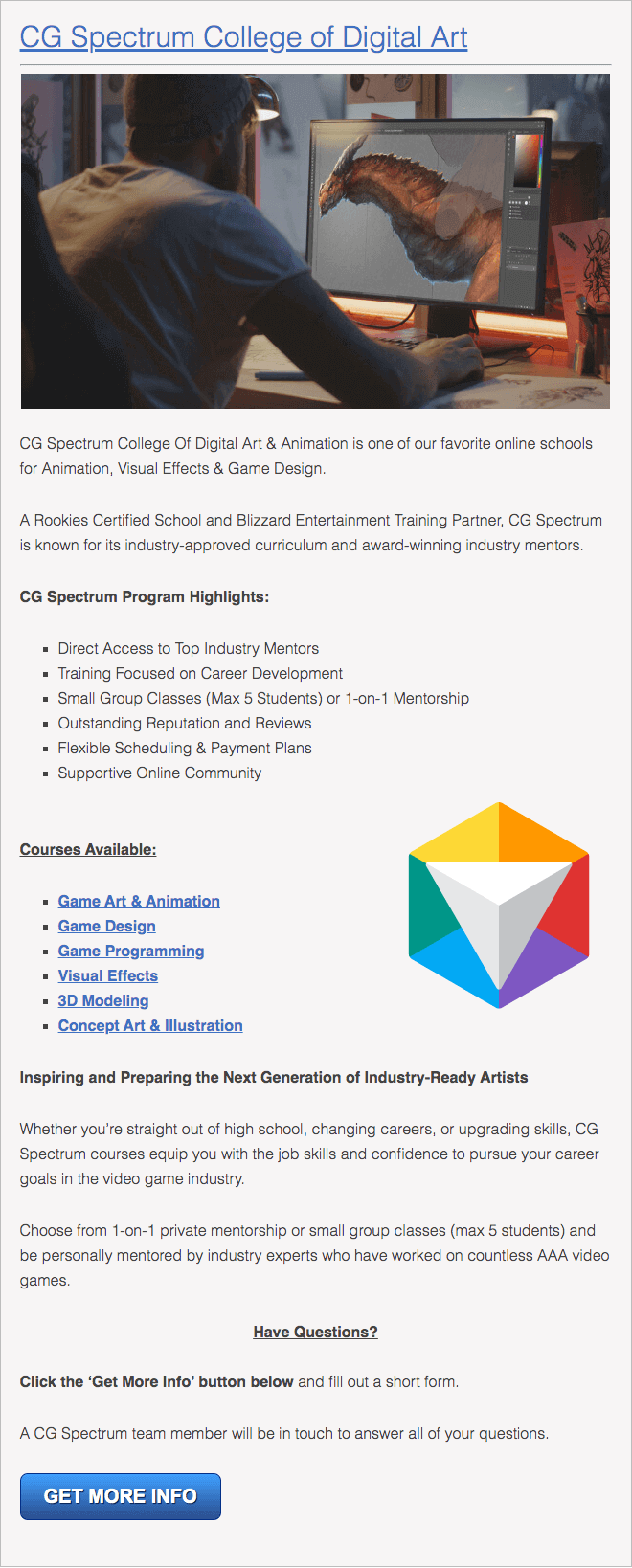 University of Minnesota
---

At this University, developing a graphic design portfolio is the name of the game. As you're taught the skills you need to find gainful employment as a designer, you'll be filling your portfolio with packaging, screenprints, typography, and more.
Graphic design is something of a specialty for the University of Minnesota, as the graphic design programs they offer include a BFA, MA, MFA, MS, and finally a Doctorate in Design Philosophy. That's not even including their minors and certificates, so this is one University that offers every level of education when it comes to graphic design.
One benefit that students have is an opportunity to learn from their seniors. Graduating students can join the senior exhibition, where they can meet junior students, show off their portfolios, and offer helpful advice. This exhibition is worked on throughout the entire program, and the exhibition is also open to the public as well as design professionals looking to meet upcoming talent.
So the senior students get a lot out of it as well. In other words, by the end of your program, you will not only have a portfolio, but you will be showing it off in a public display that could help set your course for the future.
Parsons School of Design at the New School
---

Calling New York home means the Parsons School of Design can boast close proximity, and ties, to a lot of big names in the world of design. This means you'll have some great opportunities to pursue through guest lectures, possible internships, and even job contacts down the line.
Yale University
---

Yale University offers a highly selective program in which you can earn your Master's of Fine Arts degree in Graphic Design. Their MFA program lasts for two years, with the possibility of an extra year on the front end if you choose to try and enroll in their preliminary-year program, which guarantees you a spot in their MFA program.
Only ten students are admitted to the MFA program each year, up to seven of which could be from the preliminary-year program.
Wayne State College
---

Wayne State College places a primary focus on design elements with the tool of choice being the computer. If you're looking for a very affordable option, a school like Wayne State College is a good place to start.
Depending on how many credit hours you're enrolled in, and where you live, your tuition could be between $3500 and $5000 dollars per semester.
Fashion Institute of Technology
---

High-profile internship opportunities, as well as the opportunity to study abroad with your pick of several colleges in England are two big selling points for the Fashion Institute of Technology. FIT only offers a two-year program, which includes a mandatory internship and results in a BFA in Graphic Design.
North Carolina State University at Raleigh
---

With a focus on the end-user and user experience, you'll benefit greatly from a degree from North Carolina State University at Raleigh. The user experience is more important to business now than it's ever been, and with that focus playing a strong part in your studies, you'll end up with a very versatile skill set.
Florida State University
---

As you can see from the link, Florida State University has a wealth of Studio Art offerings. This school where you, as a student and eventual professional, can really find your niche. There are web courses, animation courses, mechatronic art courses–it's full of interesting disciplines and skills to explore. (Full list of graphic design classes in Florida)
Appalachian State University
---

Here is another university that lets you focus on your strengths as an individual. Schools with that kind of flexibility will help you separate yourself from the pack. Appalachian State University is a school that will encourage you to come up with your own, personalized methods for creative problem-solving.
In a world where everyone is getting a degree, uniqueness will help you stand out.
Pratt Institute
---

Attending Pratt Institute will cost around $60,000 dollars (includes tuition, room and board, and fees). The institute offers two 2-year Graphic Design Programs, one of which has an illustration focus. The BFA in Communications Design combines advertising, illustration, and graphic design.
Drake University
---

Drake University is a school that focuses on your technical skills as a graphic designer. Your abilities to problem solve or communicate will only take you so far if you're unable to deliver a fine finished product.
The final project not only requires you to assemble an online portfolio but also requires you to develop "a stationary system and necessary business communication documents."
Iowa State University
---

Only 76 students are admitted into the BFA program annually, after completing their first year in the Core Design Program. The price is right for Iowa, too. Residents can expect to pay around $16,000, which includes housing. Those of you looking to attend from outside the state of Iowa will pay closer to $30,000.
California Institute of the Arts
---

The California Institute of the Arts BFA program has a competitive cap of 15 students. Enrollment alone does not guarantee success, as you will be subjected to faculty reviews at the end of every academic year. Continuing on in the BFA program is contingent upon passing the review. (View all graphic design colleges in California)
Pennsylvania State University
---

Despite its size as an overall university, Penn State's graphic design college program promises classes of 20 students or less. The university has also attracted instructors with widely varying backgrounds. The diversity of faculty, coupled with the newly built state-of-the-art facilities, makes PSU an appealing choice for any student.
Dominican University
---

For full-time undergraduates, the price of tuition, and room and board, comes in around $40,000 dollars. That's a lot of money, but it is under the national average for 4-year private universities. And, over 90% of incoming students receive financial aid. Their facilities are decked out with powerful computers and the latest graphic design software.
Ringling College of Art and Design
---

This Floridian college was originally founded as a college for cartoonists. Now it's grown to include 11 major degree program offerings from which you can choose. In the Graphic Design program, you'll have an opportunity to collaborate with local businesses to earn some real-world experience.
American University
---

Like many universities on the list, American University requires students to complete core classes, with passing grades, before being officially admitted into this graphic design college. A portfolio submission prior to your senior year is required.
These checks and balances ensure that you as a student are applying yourself and growing your skills.
Texas A&M University-Commerce
---

Texas A&M University-Commerce provides you with three different paths of focus for a degree in fields that overlap with graphic design. Design Communications focuses mostly on print work: packaging, billboards, posters, etc.
New Media focuses on skills like animation and interactive and multimedia design. Art Direction focuses on market targeting and singular ad campaigns in a variety of mediums.
Savannah College of Art and Design
---


Savannah College of Art and Design has a curricular emphasis on the user experience. Appealing to the end-user is more important today than it's ever been before. SCAD's focus on that industry shift speaks to its up-to-date curriculum.
Northeastern University
---


Northeastern University has an abundance of major and minor degree programs to choose from, all within the art + design fields. The two degrees listed above are the two most specifically related to graphic design.
However, there are other degrees, like those in interactive design, that deal with similar elements but ultimately hone in on a different niche. If you want to pursue Graphic design or even something like Graphic Design, Northeastern University is a great choice.
University of Denver
---

The University of Denver, with its more open-ended Studio Art programs, will allow you to focus more on what you want to do, placing your credit hours into amassing wide skills or following or more vertical learning path.
Everything from ceramics to 3D renderings is covered in the Studio Art program. You'll be able to design in whatever form you'd like.
Michigan State University
---

The design program at Michigan State University has a collaborative relationship with its community; Students attending Michigan State University have the opportunity to work with clients, but within and outside of the university, allowing you to gain professional experience.
Minneapolis College of Art and Design
---

In your third year at MCAD, you will be required to score an internship. It might be a daunting task, but having that built into the curriculum will serve you well. Another networking opportunity comes in your senior year of the BFA in Graphic Design Program.
MCAD hosts an Emerging Talent Showcase, allowing students to showcase their work to potential employers.
Chapman University
---

Chapman University offers you, as the student, the opportunity to develop the technical skills, the verbal articulation, and the personal voice you'll need to succeed as a graphic designer. Chapman University will also challenge you with a project in which you are judged against professional, industry standards.
Having your work hold up to your peers and to your professors in an academic setting is one thing, having your work pass the industry standards test is a completely different animal.
Virginia Commonwealth University
---

If you're a person who likes to be involved in your community, whether it's your school, your neighborhood, or your whole city, VCU is worth exploring. They have an overarching theme in their BFA program of ethical development, social awareness, and cultural awareness.
Cranbrook Academy of Art
---

Experimentation, creation, and hands-on experience are some characteristics of the CAA Master of Fine Arts Degree Program in Graphic Design. The School only hosts about 150 students at a time, which shakes about to be about 15 grad students across each of the school's ten program offerings.
Otis College of Art and Design
---

The Communication Arts Department offers only three programs, one of which is Graphic Design. You'll experiment with many forms of visual communication, everything from posters to websites.
Massachusetts College of Art and Design
---

MassArt offers a graphic design program that will help you develop your communication and idea-articulation skills. In the field of visual communication, it is vitally important that you can communicate with your team, MassArt's focus on the elements of effective teamwork will help get you where you need to be to succeed.
Temple University
---

Before entering into the BFA program for Graphic and Interactive Design, you must pass a portfolio review in your Sophomore year. In addition to the selective BFA program, Temple offers an even more selective two-year MFA program.
Art Center College of Design
---

Small classes, and a big focus on social and humanitarian needs, that's ArtCenter in a nutshell. You can also expect some rewarding interdisciplinary work with other students and teachers from other majors and departments throughout the school.
North Carolina State University
---

NCSU's BA degree program in Graphic Design stresses the importance of the user experience. Targeting your specific audience, designing great user interfaces, and using other elements of graphic design to improve the user experience, problems like these will be yours to solve at NCSU.
Arkansas Tech University
---

This is a bang-for-your-buck kind of school. In-state is around $14,000, and for non-residents it's only $19,000. While these costs are based on the 2014/15 school year, they are the most up-to-date costs listed on ATU's site.
School of the Art Institute of Chicago
---

At the School of the Art Institute of Chicago, you will approach graphic design knowing that your work and the work of your peers in the field impact mass culture, both in design and in art.
University at Buffalo
---

As with many BA programs, the BA program provided by the University at Buffalo takes a more general approach to the study of graphic design. If you are looking to major in another program or take on a double minor, the BA in Graphic Design is a great option for you.
The BFA in Graphic Design is a more technical approach to Graphic Design and doesn't afford the same broad-study opportunities.
CUNY Queens College
---
In-state tuition is $6,500 dollars, and out-of-state tuition is over $13,000. Queens College gives you the opportunity to use industry-standard technology as you explore graphic design concepts and learn the art of visual communication.
Once-a-semester meetings with your advisor will ensure you are on track with your Design major's requirements.
California College of the Arts
---

Graphic Design is one of the most popular programs at CCA. If you're a top-performing student, the college will likely provide you with an opportunity to network with local, employed graphic designers.
Creighton University
---

According to Creighton University, 96% of the College of Arts and Sciences are either enrolled in grad school, volunteering in their field or are employed within six months of graduation. Creighton University will help you find internships, freelance opportunities, or get you helping out with on-campus publications.
Texas Christian University
---

TCU's long-term placement record for BFA in Graphic Design graduates is 95%, and they claim that the last few years has seen an increase to 100% placement rate. That placement rate, in addition to the required internship for BFA students, makes the BFA program at TCU a worthwhile option to consider.
State University of New York at New Paltz
---

SUNY New Paltz believes that the best way to serve you as an aspiring graphic designer is to give you a broad education. Everything from anthropology to psychology is covered in the BFA program. The focus on graphic design as it applies to many other disciplines will give you a strong base for your visual communication pursuits. (The top New York graphic design colleges)
The University of Texas at El Paso
---

UTEP takes a formal approach to Graphic Design. This involves intense studies of typography early on, with the shift to expressive techniques occurring later in your academic career.
SUNY at Fredonia
---

SUNY at Fredonia encourages their students to pull in concepts outside of graphic design. This is a university that recognizes the inextricable link between graphic design and other disciplines, and encourages students to foster that early on in the academic process.
Updated Macs and fresh software make SUNY at Fredonia a good option. It runs about $20,800 for in-state residents, and about $31,000 for out-of-state residents.
University of Illinois at Urbana-Champaign
---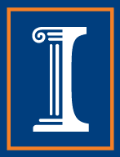 Laser-cutters, 3D printers, 24-hour access to computer labs, and much more. The University of Illinois at Urbana-Champaign provides you with plenty of the state-of-the-art tools you need to not only succeed but to thrive.
Entrance into the BFA program hinges upon spring semester portfolio submissions crafted in the fall semester of your Foundation Year.
Education Pathway
Getting a bachelor's in graphic design will open doors into possible design careers, and will show employers that you're dedicated to the craft.
A Bachelor's in Graphic Design takes four years to complete. Depending on the institution and level of financial aid, the average tuition rests somewhere around $30,000-$34,000.
Professional Organizations in Graphic Design
Is a graphic design degree worth it?
Absolutely. While it's true that you can score a design job with an associate's degree, having a bachelor's puts you in a great position for upward mobility. It gets you a chance for better pay, and a better job overall. It gives you a comfortable starting position where you can advance both your education and career.
If you already possess a bachelor's, getting a master's gives you a better chance for success in the graphic design field and the many career paths available to you. You can take careers that you can acquire with a bachelor's and take them to the next level. With a master's you can potentially shoot your way to the top of the company ladder quicker.
The Best Master's Degrees in Graphic Design
---
Graphic Designer

Growth Rate: 3%
Median Salary: $52,110 per year
Graphic designers wear many hats: they create, design, arrange and execute multiple aspects of design for countless projects, ranging from webpage design to software development.
Art Director

Growth Rate: 1%
Median Salary: $94,220 per year
Art directors are responsible for how art layouts look in whichever medium they're in charge of.
Multimedia Artist and Animator

Growth Rate: 4%
Median Salary: $75,270 per year
These are the artists for animated TV shows, games, and movies. They create art, animation principles, and more for our favorite mediums.
Crafts and Fine Artist

Growth Rate: 1%
Median Salary: $48,760 per year
These are artists who use crafts to create pieces of art for sale or possibly art exhibitions.
Industrial Designer

Growth Rate: 3%
Median Salary: $68,890 per year
An industrial designer designs products that will eventually be mass-produced. These are products like automobiles, furniture, and houseware.
Master's in Graphic Design Program Admissions
---
Prerequisites
Bachelor's Degree

In master's programs, you're going to need a bachelor's degree to pursue your studies. They don't necessarily even need to be in the same field like the arts to apply.
Professional Experience

Having valuable experience in the field will serve you better than nearly anything else in graphic design. Showing employers and hiring managers that you've got a sweet portfolio will turn more heads than anything.
Minimum GPA

Master's programs usually require a minimum GPA of 3.0 for application.
Admission Materials
Application

Of course, you need to apply to the school of your choice. You'll fill out all the applicable info and more.
Transcripts

These are the records of your previous schooling experience, and many schools are going to want to see them.
Letter of Recommendation

Letters of recommendation from valued teachers and instructors can be a requirement for some programs, but overall they're great methods for conveying your skills and dependability.
Test Scores

Test scores, like those from the GRE, can be instrumental in acceptance at a top university.
Application Fee

Like with any good old college application, there's that pesky fee for applying. These vary in cost by the institution.
Courses in A Master's in Graphic Design Program
---
History of GD
Typography

This course teaches you about the surprisingly robust and important history of typefaces and the way that type is arranged to create artistic and aesthetically pleasing effects.

Web and Mixed Media Design
Publication Design
Motion Graphics

Motion graphics has been a mainstay in animation and design for decades. This course teaches you how to properly arrange and splice together animations and design for the best effect.
Nearly all of the programs offered in a Master's in Graphic Design are around two years, depending on a full-time or part-time schedule. Students of graphic design should be ready to pay upwards of about $70,000 for their master's degree in graphic design.
Certifications and Licenses
---
Basics of Web Dev and Coding
Adobe Certified Expert
Animation and Motion Media Certification
Mobile App Dev Specialist
Business Communication Certificate
Curriculum for An Online Master's Degree in Graphic Design
---
Art and Design History

You need to know the background of art design if you hope to capitalize and avoid certain aspects of design principles. Knowing where you come from is just as important as knowing where you're going.

Integrated Design Media

This refers to how all media comes together and works as one.

Design Theory and Criticism
Typographic Communication
User-Centered Strategy

Created a user-friendly experience for software, entertainment platforms and more is crucial to successful careers in graphic design.
Let's Compare Notes
We want to hear from you. To ask a question about this article or to provide additional information, shoot use a message at: [email protected]