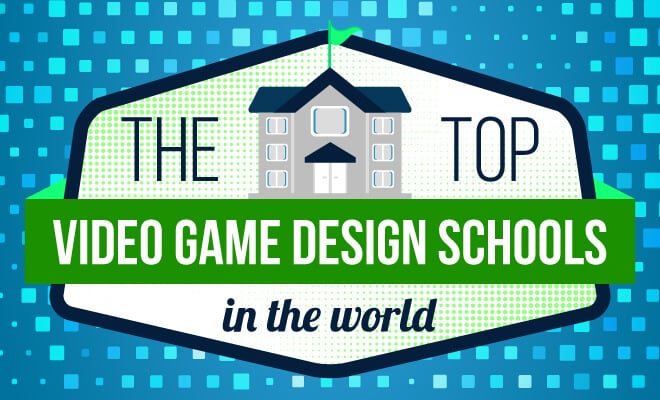 While there is no single best college for game design, we've compiled a list of what we believe are The Top 75 Gaming Colleges in The World.
Attending one of these schools should significantly improve your odds of success in both:
Landing a gaming job with a studio (or)
Successfully launching your own games
Plenty of Great Gaming Colleges & Game Design Schools
---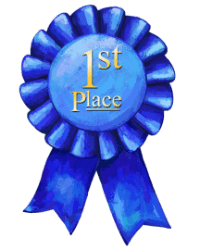 From traditional 4-year Universities, smaller specialty schools, game development colleges offering flexible schedules, and even some with online game design degree options for those unable to attend classes on-campus.
Different students have different needs and we want to make sure everyone can find something that works for them.
Our Ranking Criteria:
Graduation rates
Degree Accreditation
Average starting salary
Professor reviews
Reputation and student feedback
Transferrable Credits

University of Southern California
---

USC is considered to be among the top Universities to learn about video game design. They offer four-degree programs that focus on different areas of game design, with two being for undergraduates and two more at the graduate level.
When it comes to video game development, USC is considered one of the best schools for computer science in the country. And it's partnered with the Viterbi School of Engineering Degrees, as well as the School of Cinematic Arts Degrees. For example, their M.F.A. in Interactive Media program focuses on all aspects of game design, from animation to sound production, with students tasked with designing a game as their final thesis project. Lessons are hands-on and taught by expert designers, producers, and developers. In the industry.
Finally, there are a wide variety of minors offered by the USC as well. These minors are perfect for an up-and-coming game designer, with courses like Game Entrepreneurism, 3D Modeling and Graphics, and Game Audio. It's easy to see why this is one of the top game design schools.
University of Utah
---

The University of Utah hosts "The Entertainment Arts And Engineering" program, or EAE. This is a top-ranked program with game development courses that combines humanities, social sciences, computer sciences, and game design. Interestingly, this means that EAE focuses on games as a bit of a science.
Some of their courses cover how games can be used in a K-12 learning environment, or how to use games for medical purposes. Even the societal implications of how we interact with games. But that's far from everything the EAE program covers. Game design colleges has several different levels and specialties when it comes to teaching video game designing.
First, there is the "Minor In Games". This Minor looks at game creation on an academic level and is meant to be accessible to anyone with an interest in how games are made.
The "Bachelor of Science In Games" was made to give their students a competitive edge in game design, offering a foundation in programming as well as the design and production of games. Video gaming colleges are perfect for anyone who is serious about getting a career in the video game industry.
The "Masters of Entertainment Arts and Engineering" has you pick between four specialties; Game Arts, Game Engineering, Game Production, and Technical Art. Each track is a comprehensive lesson, so you can become a master in your chosen area.
Finally, there's the "Dual MBA/MEAE Degree, which offers everything you need to know about game design, as well as a sturdy understanding of how to create a business out of your passion for games.
DigiPen Institute of Technology
---

Consistently ranked among the best game design schools, DigiPen has been educating students in game creation for over 30 years. They offer three Bachelor's Degree courses relating to game creation. The first "BS in Computer Science in Real-Time Interactive Simulation", apart from being a bit of a mouthful, focuses largely on the technical aspects of game creation. It's geared more towards programmers and developers than game designers.
But the "Bachelor of Arts in Game Design" course is where the real treasure trove is for those who want to create breathtaking game worlds. Among the top colleges for gamers, this one covers both the theory and mechanics of game design. You'll learn how to tell a compelling story through a video game, be placed on a team where you'll create your very own game with original mechanics, and finally create a playable prototype to use in your portfolio.
Finally, for those who want to learn both computer science and coding aspects of game creation, as well as the art and storytelling side of things, there's the "BS in Computer Science and Game Design". This video game college is the best of both worlds. DigiPen goes even deeper than most schools by delving into the psychology of what makes a video game fun in the first place, offering a great education to the fledgling designer.
Rochester Institute of Technology
---

With 85% of students finding a career in their field, we'd be remiss not to mention the Rochester Institute of Technology or RIT for short. Their Bachelor of Science degree in Game Design and Development has a great track record with game creators. Like Digipen, Rochester is ranked among the top game development universities of "The Princeton Review", and it's not hard to see why.
Game design and development are separate specialties, but there is often some crossover. Even if you favor one, knowing your way around both is the best way to get hired in this competitive industry, and this course offers exactly that; the fundamentals of game design and development. If you have a particular interest you want to focus on, the university offers a number of electives as well, from creating game engines, to story narratives.
But where RIT really shines is through their Cooperative Education Program. Video game college students are actually placed in full-time jobs in their field of study, where they can learn from other designers currently in the industry and really get a feel for what being a designer is like. The best part is, you are paid for your work. This ensures you're not just leaving with a game development university degree, but actual experience to put on your resume.
Finally, RIT offers "Creative Industry Day", a networking event with representatives from game companies in attendance. All of this helps to make sure you don't just get an education, but the job you're looking for.
Savannah College of Art and Design
---

The Savannah College of Art and Design has some impressive features. For one, they have an AR/VR lab, where students learn game development and have access to cutting-edge technology. Students of "SCAD" also get to compete in a number of game design competitions at big-name companies such as E3 and Blizzard.
They offer a number of degrees, focusing strongly on the artistic skills needed for game designers. The "Bachelor's of Arts in Interactive Media" course, for example, focuses first on improving your art skills before delving into game programming. Once you've mastered form, space, color, and composition, the course moves on to teach you how to implement these skills into your games.
The "Bachelor of Fine Arts in Interactive Design and Game Development" course is a bit more geared towards programming as well as design, hitting you with lessons on 3D modeling right away and ending with physical computing and programming. For the really dedicated, there is a master's degree version of both courses as well.
Savannah is an art school first and foremost, and anyone who has played games for long enough knows that video games and art go hand in hand. Something many video game designer colleges never take into consideration when teaching their students.
Drexel University
---

Yet another one of the top game design colleges in the country that finds itself listed among Princeton Review's best game design colleges, Drexel's "Bachelor of Science in Game Design & Production" has a lot to offer. For one, this game development school is less about theory and more about a hands-on approach to learning game design. To that end, they offer a six-month coop. This ensures that you have half a year's worth of experience working in the field before you get your degree, making you much more likely to get hired either at the company you were already at or elsewhere.
One of the neatest features this gaming college offers is access to the animation capture & effects lab, which features greenscreen technology, HD cameras, Dolly's, Studio lighting, and a host of motion capturing devices. There's even a motion simulation platform, VR, and AR equipment so students at Drexel can be at the forefront of new technologies and design techniques. This game design college has small class sizes and is taught by several industry professionals with impressive credentials.
If you want to skip writing essays on game design theory, and get right to making a game, Drexel University's program is an excellent choice.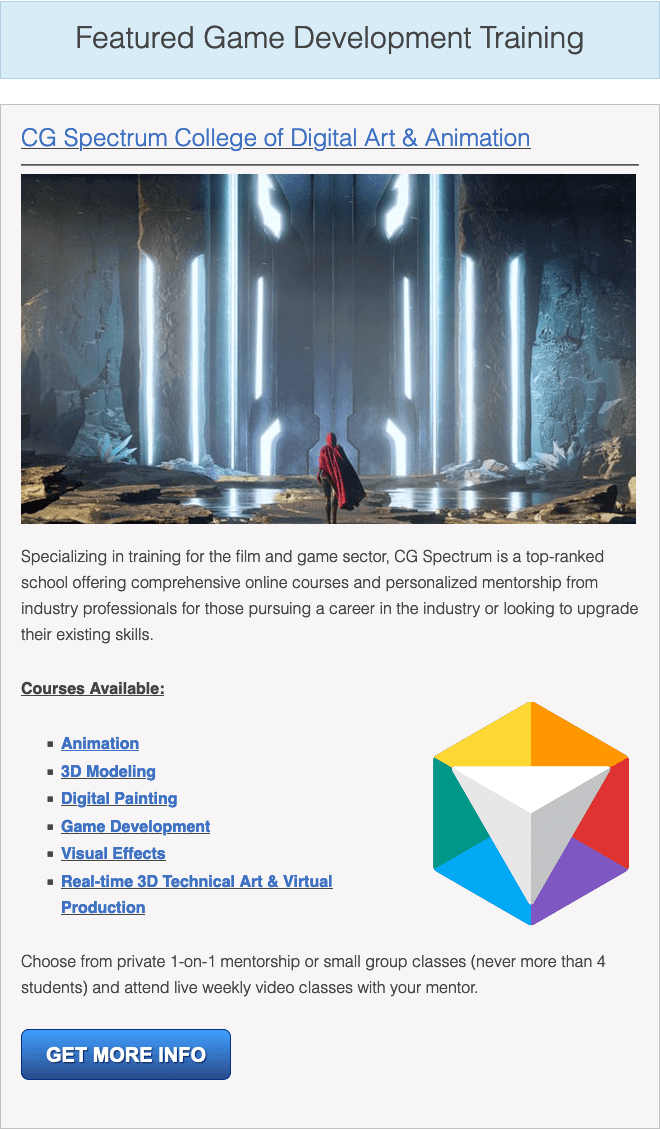 Rensselaer Polytechnic Institute
---

This is a private research university and is one of the top video game design colleges in the U.S, with science and technology as a specialty. In fact, it is the oldest institute of technology-driven in the western speaking world. So it's no surprise at all that robust video game development courses would be offered here. What's very interesting about gaming schools like this is that they treat video games as a serious area worthy of scientific study and documentation.
For those who want to join a gaming college as an actual scholarly pursuit, the "Critical Game Design" course is offered as a Master's and a Ph.D. It teaches both the theory and practice of designing video games, as well as their effects on society and media in general. Perfect for someone who wishes to take part in games research and study.
"The Games and Simulation Arts and Sciences" Bachelors of Science course are equally interesting. They have you work on a game development team, teach you at least one programming language, build a portfolio of research and writings, and understand psychology, social interactions, and what exactly it means for us as humans to play.
In short, Rensselaer is much different than the other schools listed here. Their commitment to science and research extends into game design. It's a writing-heavy program. But as video games are slowly becoming a more respected form of media, it's worth it to treat them with the same dignity as film scholars and researchers, and Rensselaer is ready to help you do so.
New York University
---
Similarly, New York University has the "Game Center ", which is one of the many colleges for gamers that focuses on the value that video games have as a cultural phenomenon, even as much as theatre and dance. They treat this as the driving force behind their game design college program, bettering the future of this culture-changing industry by building up the newest wave of game designers and programmers.
The Game Center offers both a bachelor's degree and a master's of fine arts. Either of these is the perfect choice for fledgling designers interested in a game development college. Right off the bat, those video game development courses start by teaching you the fundamentals of game design, and digital programming. NYU's Video gaming college program has a one-year thesis of a game you made yourself or with help from a team, so you will have at least one game under your belt when you leave.
What's also nice is that NYU offers financial assistance programs to students, and connects them to potential internships and jobs all throughout their studies. This is one of the most accessible colleges for gaming, you don't need to know much about game design going in to benefit from it. Finally, there is a wide variety of electives, making this a wonderful way to learn the ins and outs of game design.
Massachusetts Institute of Technology
---

MIT, a famous institute that needs little introduction, actually does not have a degree program. However, they do have the MIT Game Lab, which allows MIT students to create their own programs of study, using a number of related parent programs.
As an example, their "Comparative Media Studies" course is great for students who are interested in the history of video games as a medium. Similarly, they have courses that can teach you how to create your own game company, and a 2 year Masters of Science Degree allows you to specialize in technology of your choosing, such as video games.
Of course, MIT also has a wonderful Electrical Engineering And Computer Science course, which is perfect for those who want more skill with programming games as opposed to designing the artwork for them. It's a pity that MIT does not yet offer a full course on game design itself, but having a degree from MIT will open plenty of doors for your career.
Despite the obvious holes in this, the MIT Game Lab is still a good choice for those with a special love for technology and an interest in joining a gaming college.
Carnegie Mellon University
---

At Carnegie Mellon University, there is a great program called Integrated Design, Arts, And Technology, or IDeATe. CMU's video game development courses have an interesting process for educating their students, who will go through portal courses, supportive courses, collaborative courses, and micro-courses on game design before graduating from this video game college.
Portal courses give you a basic understanding of different facets of game design and development so that when you work with other students with different specialties you'll have some understanding of the work they do. After you've passed one of those, you can enter a collaborative course, which has you working on designing a game in a team.
Supportive courses are similar, supplementary courses that can help give you extra training in certain specialties of your choice. Finally, there are the Micro courses, which are small but intensive crash courses on different skills and technologies involved with game design. It's a different process of learning that makes sure you've got the maximum amount of help available.
However, it should be noted that this game design course is only a minor. Still, this is a great system for learning the basics of game mechanics, creating game systems, visual design, and creating interfaces, all with the confidence of several backup plans.
Michigan State University
---

Michigan State University has an impressive number of game design programs available and currently boasts college alumni working for renowned companies like Rockstar San Diego, Microsoft Xbox Team, and Sony Computer Entertainment.
Aside from undergraduate BA and BS degrees, including a Master of Art, this school is one of the few to offer a PhD related to building video games. Students from MSU's college for game design also gain access to the GEL Lab where they learn what it takes to make a game from start to finish, including design, prototyping, and more. (View more Michigan colleges for game design)
Full Sail University
---

Despite being one of the younger game design schools on this list, Full Sail University boasts a larger curriculum among most gaming schools than other competing video game design colleges. Students scoping out different video game designer colleges can look into a Bachelor of Science in either Game Art or Game Development or a Master of Science in either Mobile Gaming or Game Design.
One of the perks of being a Full Sail University student is the high level of social interaction required during the game-making courses, giving students vital experience to prepare them for actual game production. A team-based project incorporating 12 consecutive courses at the end of the year also gives students a taste of what a career in game creation will be like.
Northeastern University
---

Students at Northeastern University can choose from six different gaming-related programs– two BFAs, a BS with several optional concentrations, an MS, a Minor, and a college Graduate Certificate.
Potential NU video game college students also have a chance to work with leaders in the industry thanks to the university's partnership with companies like Microsoft Game Studios, Tapwalk, Zynga, Tencent Boston, and SAIC Corporation.
University of California, Santa Cruz
---

Few schools compare to the University of California, Santa Cruz when it comes to the number of available game design college programs relating to game development. These include a BS in Computer Science: Computer Gaming Design, an MS in Games & Playable Media, and even MS and PhD degrees in Computer Science with a research focus in Computer Games.
The school's Art Department also offers an MFA in Digital Arts and New Media. Additionally, UCSC's program currently has five game-related research labs being used by future developers. All students are required to complete a year-long capstone project that has them working in teams to create a complete product.
Champlain College
---

Unlike most other gaming schools, Champlain College allows students to leave the liberal art classes for later and start taking courses in their field. This allows student to quickly begin learning about every aspect of development, including level design, narrative design, and more.
Four different game design degrees are currently available: one focusing on the business side of gaming, two on development and art, and another revolving around mobile application development.
University of Central Florida
---

Undergraduates at the University of Florida can choose from various video game development courses offered by the School of Visual Arts and Design that incorporate game development. These include a BA in Digital Media, MFA in Emerging Media, and an MA in Digital Media.
This gaming colleges design school, the Florida Interactive Entertainment Academy, only offers enrollment to their Master of Science in Interactive Entertainment program to a couple dozen students. Three different Tracks are also available: Programming, Art, and Production. (More Florida game development colleges)
Georgia Institute of Technology
---

Few gaming colleges have the same high level of gaming research opportunities as the Georgia Institute of Technology does with their Ph.D. in Digital Media. Undergraduates are offered a BS in Computational Media with a Game Studies Focus while students can earn an MS in Digital Media.
Both the Experimental Game Lab and Synesthetic Game Lab allow video game college students to get hands-on experience while doing gamer-related research. Other available resources are provided by the Institute for People and Technology. and the GVU Center at Georgia Tech. (Other top Georgia video game development courses)
Shawnee State University
---

With less than five thousand students enrolled each year, Shawnee State University nonetheless sees more than 80% of their gaming college graduates find employment in their respective fields within half a year of graduating.
Students looking for game design schools with heavy emphasis in computer science will be satisfied by Shawnee State University's BS in Digital Simulation & Gaming. A Game and Simulation Development Arts degree is also available for students who prefer the aesthetic application of game creation.
Columbia College Chicago
---

An impressive number of programs are offered by the Department of Interactive Arts & Media at Columbia College Chicago. These include a BA in Game Design with a concentration in either Development, Programming, or Sound Design, as well as a BA in Interactive Arts & Media.
A BS in Game Programming is also available, including several Minor options for Design, Art, and Programming. No matter what their concentration or major is, all game development college students learn the basic principles of making video games.
Parsons The New School for Design
---
The School of Art, Media, and Technology at Parsons offers a number of programs aimed at giving students the tools needed to not only become excellent game developers but to also use their skills for the betterment of humanity. That is why this gaming university program often teams up with groups like Red Cross, Pet Lab, and Games for Change.
Both the BFA and MFA in Design and Technology give students experience working with storytelling and interaction technologies alongside cutting-edge computation and programming software. Projects often require that students use film, video, mobile and web applications, and even audiovisual performance. (See the top New York gaming schools)
DePaul University
---

DePaul's College of Computing and Digital Media has several game development university programs available to aspiring game designers, including both a BS and MS in Computer Game Development. The Master's degree allows gaming university students to select a concentration in either Gameplay Programming, Systems Programming, or Game Design.
Two minors are also offered for those interested to learn game development or game design. Students are also encouraged to work on a game that will be submitted to the Student IGF competition via the DePaul Game Experience. Many teams from this school have placed high in the IGDA student competition.
Ringling College of Art and Design
---

Ringling College of Art and Design is particularly recognized as one of a top game design colleges when it comes to producing some of the best animators currently in the industry, including many who helped create Disney's Oscar-winning fantasy film Frozen.
Students interested in a career in designing video games are offered a Bachelor of Fine Arts in Game Arts and Design. Training is also available in all other technical areas involved in the development, including computer programming, audio, and storytelling.
Worcester Polytechnic Institute
---
Worcester Polytechnic Institute's Interactive Media and Game Development program offers a minor, bachelor of science, and master of science in Interactive Media & Game Development. Students build up strong portfolios during their stay as they take on many project-based classes while learning the game creation process.
Aside from game development, every student from this gaming college also gets a taste of other areas of game development such as programming, testing, and project management. Like many of the schools on this list, plenty of Worcester Polytechnic Institute graduates now find themselves working with some of the biggest gaming companies in the industry.
University of Pennsylvania
---

Founded by Benjamin Franklin, the University of Pennsylvania is one of the oldest and most honored schools in the US. It also has several game development courses available ranging from a Minor all the way to a PhD.
This school is also known for its SIG Center for Computer Graphics which was utilized by alumni now working for leading video game studios like EA, Sony, Activision, and Microsoft.
Becker College
---

Becker College is a four-year institution that offers Certificate, Associate, and Bachelor programs across nearly a dozen fields of study.
Game design students can enroll in a number of programs, including a BA in Interactive Media Design with a concentration in either Game Design or Game Development & Programming. A BA in Game Production and Management Concentration is also available.
University of California, Irvine
---
A Bachelor of Science in Computer Game Science is offered by UCI's Donald Bren School of Information & Computer Sciences. This college for gaming focuses on the technical aspects of game development while students learn game development – and they often work in teams on projects of their own.
Plenty of internship opportunities are available to students at this college for gamers with the many game companies in the area, including Ready At Dawn, Blizzard Entertainment, and Obsidian Entertainment.
University of California Los Angeles
---

UCLA, one of the most competitive and distinguished gaming schools in California's public university system, offers a Bachelor of Art in Design Media Arts through its Department of Design Media Arts.
This gaming university is one of the best hands-on programs in the country thanks to the UCLA Game Lab, which is supported by the School of Theater, Film, and Television. The lab incorporates an impressive number of disciplines, including design, animation, music, creative writing, sociology, computer science, and more.
Cornell University
---

Being one of the first Ivy League to offer a gaming university degree back in 2001, Cornell has had plenty of time to fine-tune its program.
Cornell's Game Design Initiative established by the School of Computing and Information Science currently offers a Game Design Minor that complements traditional majors such as Art, Music, Computer Science, and more.
University of Texas
---

The University of Texas offers undergraduates a game development college certificate program through three different schools: the Computer Science Department, Radio-Television-Film Department, and College of Fine Arts. Although not a degree program, these video game design college certificates look great on a resume as they serve to prove a graduate's experience and knowledge in a specific area of game development.
An impressive six different certificates are currently available: CS Game Development Certificate, CS Mobile Computing Certificate, CoFA Digital Art & Design Production Certificate, CoFA Digital Audio Composition & Production Certificate, CoFA Digital World Designer Certificate, and RTF Visual Effects & Animation Certificate. (See more gaming schools in Texas)
Academy of Art University
---

The Academy of Art University in San Francisco is known for being one of the best hands-on colleges for gamers that not only trains students but also leaves them with a valuable portfolio upon graduation.
The School of Game Development offers several degrees for students looking to break into the game industry using its development university program. An AA, BFA, and MFA degree in game Development are available, as well as a BS in Game Programming and an Online Award of Completion in Game Development.
Gnomon School of Visual Effects
---

Gnomon is a small game development school in Hollywood that offers a wide variety of certificate programs for students seeking the top colleges for gamers. The latest software uses by top game companies are used, including Maya, Unity, Unreal Engine, and Adobe Photoshop.
These Tracks include Entertainment Design (one year), Digital Production for Entertainment (two years), Entertainment Design and Digital Production (three years), and the Maya Fast Track (10 weeks).
Miami University
---

Miami University boasts more than two hundred programs and more than twenty thousand students attending one of their many campuses in America and Europe.
Undergraduate degrees offered by the College of Creative Arts are a BA in Interactive Media studies and an MFA in Experience Design. Video gaming college students can also choose from several Tracks such as Game Studies, Interactive Business, Design, Development, and Arts & Interaction. A Minor and Graduate Certificate are also available.
Bradley University
---

Bradley University makes a home to nearly six thousand students and offers 130 programs across a graduate school and five schools, including one of the top video game design colleges. The Department of Interactive Media is responsible for establishing several Minors and Majors that will interest future developers.
These degrees include a Minor, Minor in Interactive Media, a Major in Game Design, a Major in Animation, and a BS in Interactive Media with a Concentration in Game Design. If you're primarily interested in animation, head over to our list of excellent animation college programs.
Laguna College of Art and Design
---

Laguna College of Art and Design is a small college for gaming making home to only 500 students and less than a dozen programs. Undergraduates can earn a BFA with an Emphasis in either 3D Character, 3D Environment, or Art.
A graduate degree is also offered in the form of an MFA in Art of Game that helps students explore game-making as a cultural art form while learning how to make their own interactive worlds.
George Mason University
---
More than thirty thousand students attend George Mason University each year to enroll in more than two hundred degree programs. The Computer Game Design program established by The College of Visual and Performing Arts offers both undergraduate and graduate degrees.
Just like most video game colleges, students will learn both the technical and artistic side of development as they work together to create several video game colleges to add to their portfolio before graduation.
The Art Center College of Design
---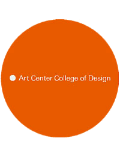 Pasadena's Art Center College of Design averages close to two thousand students a year and offers more than a dozen programs. One of them is a Bachelor of Science in Entertainment Design with two Tracks to choose from: Character Animation or Concept Design.
Passadena is one of the most ideal colleges for gaming design and aspiring developers as it is near areas like Orange County, Santa Monica, and Los Angeles that make home to several other top game design colleges in the U.S.
Lawrence Technological University
---

Not many game design schools can compare to Lawrence Technological University when it comes to graduate employment numbers. While the national average of students who graduate from gaming colleges are finding employment by the date of their graduation is between 30% and 40%, 8 out of 10 graduates of this school can expect to have a job ready for them upon finishing their studies.
Students interested in a career in developing games can look into a Bachelor of Arts in Game Art and a BS in Computer Science with a concentration in Game Software Development.
Cogswell College
---

San Jose's Cogswell College is one of the most exciting up and coming video game colleges offering game design, development, art, and animation courses for aspiring digital designers.
In addition to covering the traditional game development subjects, Cogswell's college for gaming offers hands-on training with the industries leading engines, software, and programming tools. They're also equipped to demo projects in progress immediately in class, giving the game development school students the chance to learn as they create, in real-time.
For aspiring artists, Cogswell offers courses centered around popular design programs like Maya, Photoshop, and ZBrush.
Our favorite aspect of The Cogswell Game Design program is their Project-Based Learning class titled "Game Studio". This class aims to replicate the real world by establishing a tasked with creating games from scratch. Not only is this an invaluable experience for beginner designers, but it also provides graduates with a functional title for their portfolio.
Marist College
---

Over 77 certificate, undergraduate, and graduate programs are available to the 6,000 students that attend Marist College. Together, the School of Computer Science & Mathematics and the School of Communication and the Arts make available several different game development university degrees.
These include a BS in Computer Science with a Concentration in Game Design and Programming and an MS in Computer Science, Software Development with a coursework focused on Game Design and Programming. New to the school is a BA in Media Studies and a BA in Communication– both offer a concentration in Interactive Media & Game Design.
Otis College of Art and Design
---

The Otis College of Art and Design in Los Angeles is home to more than a thousand students and offers more than a dozen programs related to art and design.
Students looking for an game design college can receive a BA in Digital Media with an emphasis in Game & Entertainment Design or a Minor in Digital Media.
Indiana University-Purdue University Indianapolis
---

Nearly 250 programs are on the menu for the 30,000 students enrolled at Indiana University-Purdue University Indianapolis. Undergraduate students can earn a BS in Media Arts and Science with a Specialization in Game Design and Development.
A five-year program is also available in the form of an MS in Media Arts and Science with a Specialization in Human-Computer Interaction. Students enrolled in a gaming college will learn the fundamentals of digital storytelling and design.
The Digital Animation & Visual Effects School
---

The Digital Animation & Visual Effects School is a small facility located on Universal Studios Florida's backlot. Some colleges for gaming, like this one, allows students to earn a Diploma in Game Production after a 15-month program that involves courses like Game Production, Game Engine Fundamentals, and Animation Fundamentals.
New York Film Academy
---

The New York Film Academy has campuses all over the world, including Europe, Asia-Pacific, and the Middle East. According to their website, only the Los Angeles and South Beach campuses offer several gaming university programs for aspiring students.
These include an AFA, BFA, and MFA in Game Design. A one-year non-degree Game Design Program is also offered at both the Los Angeles and New York campuses.
Woodbury University
---
Woodbury University offers its 1,500 students more than 20 programs to choose from across three different schools. Aspiring game designers can look into the BFA in Game Art & Design provided by the School of Media, Culture, and Design.
This gaming university program lets students choose between two emphases, Game Art or Game Design. Both studies bring together several aspects of game development, including sound design, narrative development, design, animation, and art.
University of Denver
---

The University of Denver offers more than 220-degree programs across eight colleges and schools, including a graduate school. It averages an attendance of around 11,000 students a year.
There are several colleges for game design on the menu for students interested in gaming but only a few of them really provide students with a meaningful education. At UoD, these include one minor, two BAs, two BSs, an MS, and even a PhD. The University of Denver also ranks in the top 5 of our favorite art schools.
The Art Institute of California, San Francisco
---
The Art Institute of California in San Francisco is part of a system of more than 50 schools across North America. Several Creative and Applied Arts programs are available for both undergraduates and graduates are offered.
Students looking to enroll in this gaming university can select between a BS in Game Art & Design and a BS in Visual & Game Programming. The choice depends on whether their chosen game design college program is the right choice for you that leans more toward the artistic areas of development or the technical side. (The top-rated California game design schools)
Academy of Interactive Entertainment, Seattle
---

This academy is one of the most acclaimed game design colleges that offers several programs in the area of Game Design and Animation across their seven college campuses in Australia and America.
Among these two-year programs are an Advanced Diploma of Professional Game Development (Game Art & Animation) and an Advanced Diploma of Professional Game Development (Game Programming).
The Art Institute of California, Los Angeles (CLOSED)
---

Like the San Francisco Campus, the Art Institute of California in Los Angeles offered two video game design degrees: a BS in Visual & Game Programming and a BS in Game Art & Design.
Both campuses were great in that they were both in cities serving as a hotbed for successful development studios. Los Angeles is home to industry giants like Activision, EA, Sony, Naughty Dog, and many more.
Stony Brook University
---

Part of the State University of New York system, Stony Brook University is made up of 13 colleges and schools that together offer more than 200 different degrees of varying levels.
The Department of Computer Science makes up most of the College of Engineering & Applied Sciences and offers students interested in game development careers a BS, MS, or both in Computer Science with a Specialization in Game Programming. Also available is a CSE Minor.
Maryland Institute College of Art
---

The first school in the US to offer degrees, the Maryland Institute College of Art offers nearly 2,000 students more than 80 degrees of varying levels.
The BFA in Interactive Arts + Humanistic Studies program features several courses involved in game development, including Experimental Games, Drawing I and II, Electronic Media & Culture, Gameplay II/Digital Games, and more.
Edinboro University
---

Edinboro University is home to less than seven thousand students but offers more than 135-degree programs in 100 areas of academic study. These are spread across five different schools and colleges.
A BS in Computer Science with a Concentration in Game and Virtual World Development is available for students looking to receive a game development college education that involves the technical side of game development.
International Gaming Colleges
Visual College of Art and Design of Vancouver
---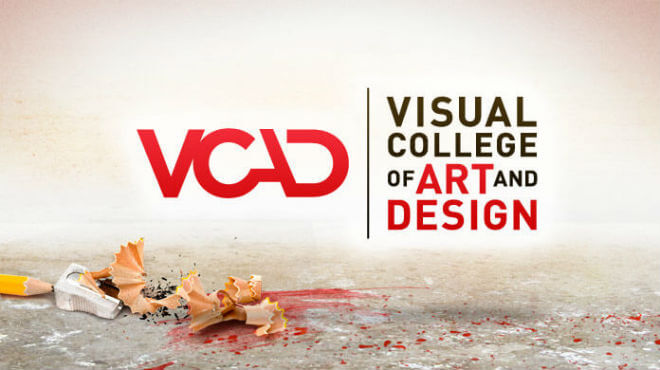 VCAD offers a Game Development and Design program—and the school is right in Canada's game dev hotbed.
You'll develop skills and learn game development with topics like:
Storytelling
Game Play
Modeling
Concept Art
Animation
Visual Effects
And More
When you graduate, you'll be "prepared for work in a variety of CGI-based industries like computer animation studios, game development companies, post-production and special effects studios."
Vancouver Film School
---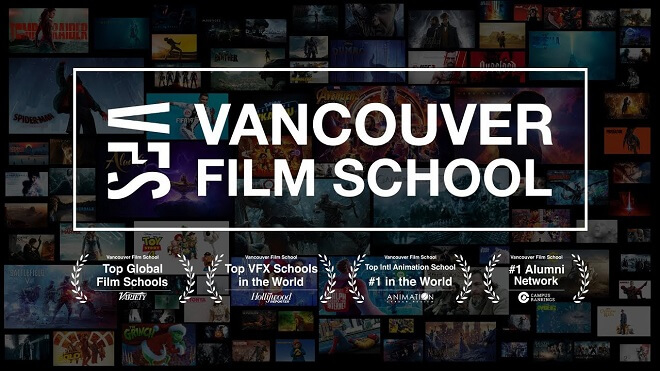 The Vancouver Film School is, obviously, based in Vancouver. The School offers a diploma in Game Design (replete with a "professional quality online portfolio).
In this game design school, you will "experience the entire game development cycle and develop specialized skills in coding, game art, and level design."
The program is 12 months long. By the end, you'll spend over 1000 hours with instructors. The diploma course is broken into six terms. VFS offers three specializations under the Game Design umbrella:
Coding
Game Art
Level Design
The Centre for Digital Media
---
The CDM Master of Digital Media program is a "sixteen month internationally recognized, research-informed and industry-relevant professional graduate program that engages students in the development of digital media products."
This school is based in Vancouver, and "Vancouver has one of the top video game clusters in the world and has the world's largest VFX and animation hub."
The program focuses on six areas of mastery:
Teamwork
Design Process
Articulation
Time Management
Information Literacy
Self-Awareness
This is a standout program because of its unique focus on you and how self-improvement can contribute to greater learning through the CDM project courses.
Savannah College of Art and Design (SCAD)
---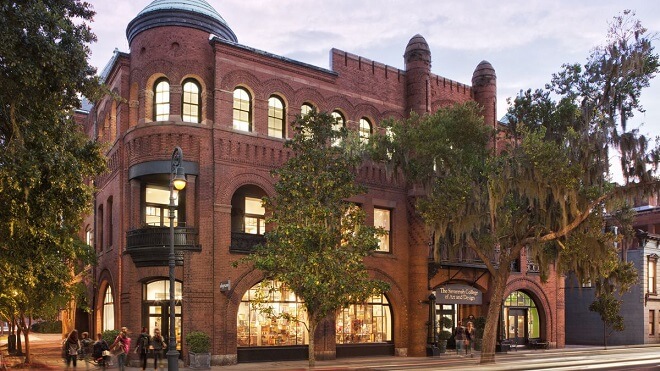 SCAD offers accredited Interactive Design and Game Development degrees. The program is offered in Atlanta, but it's also offered internationally. You can take both programs in Hong Kong (as well as online).
They offer the programs as undergraduate and graduate degrees, so they're options no matter where you are in your education journey.
If you ask SCAD, they'll tell you they "take games seriously. [Their] interactive design and game development program has won the top prize in the E3 College Game Competition"
Sheridan College
---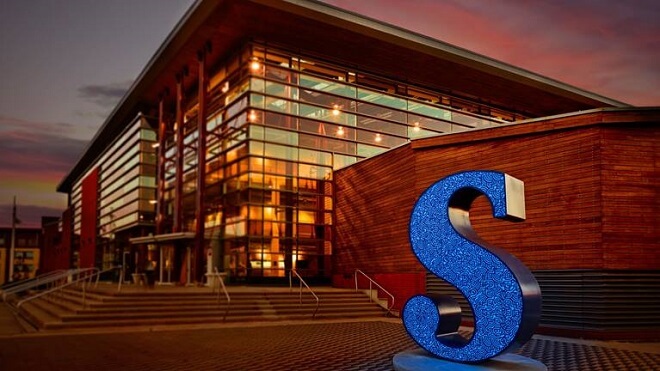 Sheridan College, based in Ontario, offers a four-year Game Design degree program.
The Sheridan College Game Design program covers concepts like:
Level Design
2D and 3D Art
2D and 3D Animation
Game Design and Mechanics
And more
According to their site, Sheridan is a "world-renowned leader in digital media and animation" and they offer "an unmatched foundation for careers in the game design industry."
You'll focus on lab projects, simulations, and case studies—these will provide "applied, real-world skill development" over the course of the program.
University of Bolton
---
The University of Bolton is in the town of Bolton, which is close to Manchester and Liverpool.
This college for gaming offers a Game Design program, as well as programs in Games Art, and Games Programming.
The university boasts staff members that "actually play games!" (and includes industry experts, too). The program includes critiquing sections to help you refine your ideas with the help of your peers and instructors.
You will learn how to:
Communicate your ideas clearly
Use industry-standard game design tools
Work as an individual, and as a member of a team
And more
Abertay University
---

Abertay University's video game college has a program in Game Design and Production. It's one of the only universities outside of the US to rank on most lists of top game creation schools.
Abertay University "works closely with leading game developers such as Sony Computer Entertainment Europe, Microsoft, and Ubisoft, making graduates from this course highly employable within these industries."
Alumni of this program have worked jobs as:
Game Programmers
Associate Producers
QA Testers
Community Managers
Graduates have scored jobs on AAA console projects, independent projects, mobile projects, and more—and some have found their way into starting their own companies.
University of Malta
---
The University of Malta offers a Masters and Phd program in Games Research and Education. UoM offers multiple game development courses through the Institute of Digital Games—which "is at the center for research and education in game design, game analysis, and game technology at the University of Malta." (their emphasis)
Rebecca P focused on the gaming track as a thesis student, and says "Practice in the form of game project assignments and a supportive teaching staff really boost your confidence as a game designer!"
SAE Institute
---
The SAE Institute offers a BA in Game Art and Animation at four of its UK locations:
London
Liverpool
Oxford
Glasgow
According to SAE Institute, their "hands-on approach will see you experimenting with different design concepts to find your own personal flair. At the same time, you'll learn how to interpret creative briefs and discover how to successfully bring games to market."
You'll learn:
2D Fundamentals
3D Fundamentals
Production Techniques (and the Production Pipeline)
Character Animation
Marketing, Law, Business Planning
And more
Toronto Film School
---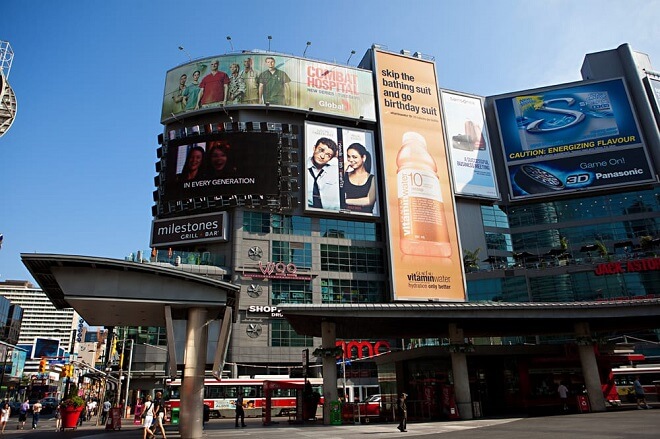 Toronto Film School is a top-ranked Canadian film school (according to QS Rankings). The school offers two gaming college programs, both of which span 18 months:
Video Game Design & Development
"In team environments modeled after the video game industry, you'll explore all areas of video game design and development for mobile, PC, web and console." This includes everything from creation, to programming, to marketing games.
Video Game Design & Animation
"Modelled on the team environments of the video game industry, you'll design and commercialize mid-large scale games with peer designers, as well as programmers in Video Game Design & Development."
Hanze University of Applied Sciences
---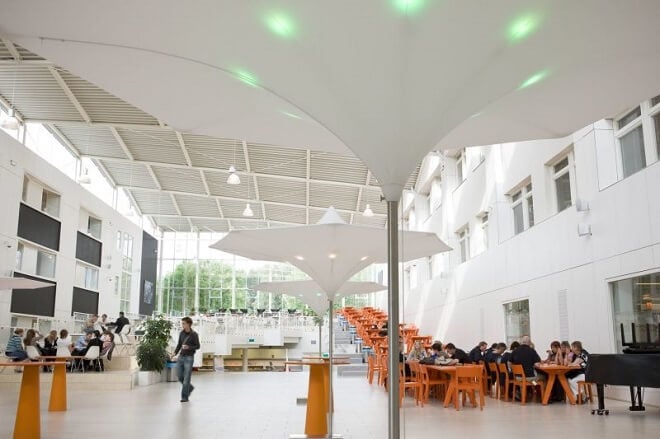 Hanze University is located in the Netherlands. The University offers a "4 year game development courses in Game Design" which "prepares you for an (international) career in the field of game design and development."
The program focuses on the skills you'll need for success in areas like:
Game Development
Game Production
2D and 3D Artwork
Game Design is the major, but the umbrella program is Communication & Multimedia Design.
Digipen Institute of Technology – Singapore
---
The DigiPen Institute has three locations:
Washington (Redmond)
Spain
Singapore
We're focused on the latter two! Singapore, specifically, offers a BA in Game Design.
The program covers relevant subjects like:
Drawing
Animation Techniques
Game Mechanics
Design Documentation
And more
The DigiPen Institute in Spain offers a BFA in Digital Art and Animation, and a BS in Computer Science in Real-Time Interactive Simulation.
Capilano University
---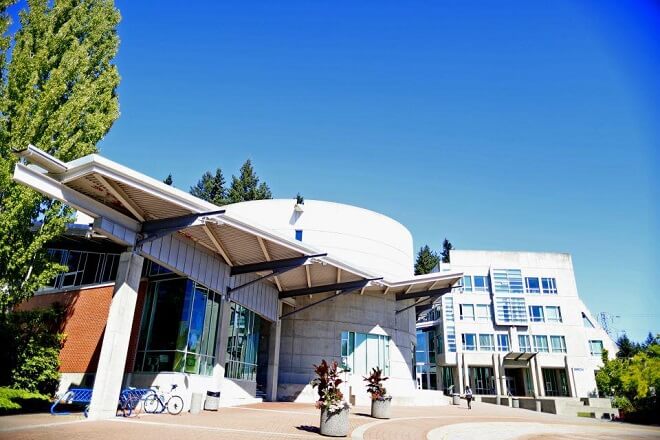 Capilano University is located in North Vancouver. They offer a 2 year gaming college diploma program in 3D Animation for Film and Games. The class size is small—if you apply and you're selected, you'll be one of only "25 students to study in Western Canada's most successful and powerfully-equipped computer animation facilities."
Unlike many universities, Capilano University isn't just out for your money—in fact, they say their computer animation training would be a waste of your money if you didn't have some of the following experience:
Art and Design Experience
Basic Computer Skills ("including 2D and 3D programs')
Animation Experience
Personal Vision
The full details can be found on the 3D Animation for Film and Games Diploma page.
Max the Mutt College for Animation, Art & Design
---
Max the Mutt College of Animation, Art & Design has both a quirky name and a four-year diploma program in Concept Art. The Concept Art Diploma Program "offers a rigorous, in-depth curriculum based on suggestions and portfolio requirements from major gaming producers and animation companies."
To make sure you're up for the program, the college offers an "Artistic Career Training Readiness Quiz"—which, in about 3 minutes, will help you "identify your strengths and social style plus the training and positions you're best suited for."
The college is located in Toronto.
LaSalle College Vancouver
---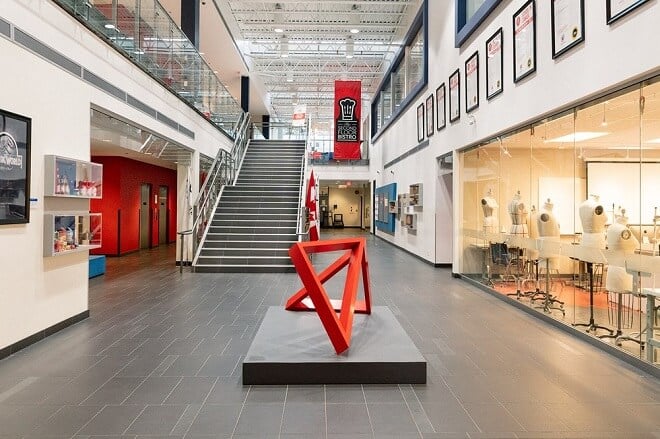 The LaSalle College Vancouver offers six programs under the umbrella of Game Design & VFX:
BS in Game Programming
3D Modeling for Animation & Games
Art & Design
Visual & Game Programming
Animation Art & Design
VFX for Film & Television
The most applicable diploma program, Game Art & Design, "is designed to prepare graduates for careers as game makers and level designers in the gaming industry."
Vancouver Institute of Media Arts (VanArts)
---
VanArts offers a diploma program for Game Art & Design. The program helps you "focus your craft in creating concept art and assets for the film, gaming and television industries, with an equal emphasis on art development for mobile gaming and 3D console games."
So this college for gaming has something for everyone, no matter where in the industry you'd like to eventually find work.
Also, VanArts has partnerships with other schools around the world. These partnerships allow you to get an undergraduate degree in as little as one year after you get your diploma from VanArts.
University Center for Technology and Digital Art (U-TAD)
---
U-tad is located in Madrid, Spain.
This gaming university offers two relevant masters programs:
Masters in Game Design
Masters in Art and Visual Design
U-tad is part of the PlayStation First program, which means you can develop projects on Sony platforms (if you want!). You'll study everything from the narrative to mechanics, to level design.
The connection between U-tad and Pyro mobile means "you will learn alongside a video game studio and experience what it is like to work at this type of company."
Media Design School
---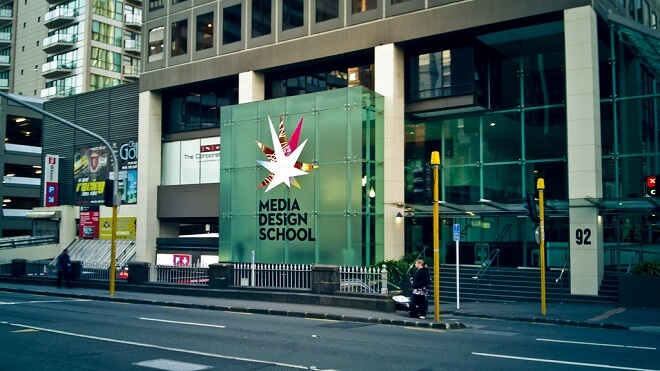 The Media Design School "is New Zealand's most awarded tertiary institution for creative and digital technology qualifications." This gaming school offers programs in art, 3D animation and visual effects, programming, motion graphics, and more.
As far as games-centric courses and programs, they have:
Unity Certified Developer: an online program spanning 6 to 12 weeks
Digital Creativity Foundation Programme: a program designed to help you "discover which career in creative or digital design is for you"
Art: A three-year program teaching you how to create assets like environments and characters
Programming: A three-year program teaching you how to code your way to product creation
While the primary location in New Zealand, the Media Design School has locations in Australia, Thailand, the US, and more.
LISAA School of Animation & Video Games
---
The LISAA school calls Paris home (oui, c'est vrai—Paris est hyper-cool, non?). The Animation and Video Games school has programs that "train specialists in 2-D/3-D animation, video games, and visual effects."
They have a variety of three-year bachelor programs:
2-D Animation
3-D Animation
2-D/3-D Video Games
Visual Effects
They also have master programs teaching creative director skills and production skills.
You'll learn the technical skills and the "sense of strategy" needed to succeed as a video game designer.
Academy of Interactive Entertainment (AIE)
---
The Academy of Interactive Entertainment has two campuses in the US (Seattle and Lafayette), but four campuses in Australia (Adelaide, Canberra, Melbourne, and Sydney).
The Academy of Interactive Entertainment "is a specialist games and film educator established by industry with alumni in studios around the world."
They offer four primary program tracks:
Game Art and Animation
Game Design & Production
Game Programming
3D Animation & VFX For Film
Their Digital Design & Production program is a two-year course. At the end of the course, you'll graduate with "an extensive portfolio with several games [you] have designed and produced, mechanical prototypes, large amounts of documented design ideas expressed in visual and written form."
Noroff
---
The Noroff School is a vocational school based in Norway. This game design college offers the 3D Game Design program at four campuses:
Oslo
Bergen
Stavanger
Kristiansand
And they offer online studies as well.
If you're not sure whether you want to focus on Gaming and Design or Design and Animation, you're in luck—the first year of both programs is the same at Noroff.
In the program, you'll learn skills like:
Concept Development
Level Design
Scripting
You'll also learn about the gaming industry itself—from the history of how it started to how it got where it is today.
Seneca College
---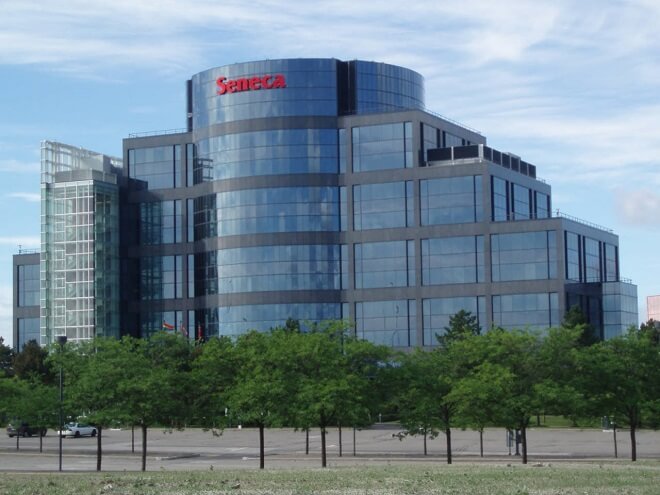 The Seneca College in Toronto offers an Art and Animation Certificate Program. The program covers a range of creation, programming, and art skills:
Animation
Texturing
Modeling
Game Engine Integration
You'll develop proficiencies with industry software—Zbrush, Unreal Engine, and 3D Studio Max to name a few.
In order to apply for the program, you must meet the eligibility requirements. This includes a degree or diploma from an accredited school in a creative field (like animation, photography, fine art, graphic design, etc.). They'll also consider you if you have relevant work experience or postsecondary education. There are portfolio requirements as well—all of this is provided in greater detail on the Art and Animation program page.
CDI College
---
CDI College offers multiple game development courses and Design program at two of their locations (at least)—Ontario and Alberta.
The program focuses on "storytelling, design, game-play, modeling, and animation techniques."
Courses in this program include:
Life drawing
Photoshop
Maya
Storyboarding
Animation Foundations
Level Design
Character Modeling
And a lot more. At the end of the program, you'll have an "industry-standard portfolio" to showcase on your hunt for a job.
Autograf
---
The Autograf school is the self-proclaimed "school for future creators," and is based in Paris, France.
The Autograf school offers several bachelors programs relating to Art and 3D—programs like:
Video/Digital Art
Graphic Design Art Director
3D Computer Graphics
The school also offers a 2-year master's program in Video Game Design. This program "requires a 25-week obligatory internship in a professional environment." It also covers topics like:
Character Design
Level Design
Programming Basics
Copyright Law
Video-gaming economics
And more
For students more focus on graphic and web design. You can find more options for graphic design colleges here.
Common Questions About College
Do I really need to attend one of these game designer schools?
No, of course not. However, earning a degree from one of these game development colleges will help you take that next step more than most other schools with game design programs. But in the end, your success will come down to your effort, attitude, and focus.
What if I can't afford college right now?
No worries, start learning game engines like Unreal and Unity while saving up for school. Presenting a strong portfolio of your work can sometimes help you more than a game design degree.
How to choose the right college?
Choosing the right game design college for you requires taking into consideration many different things. First and foremost, the university should have the program you're interested in! If you want to be a designer, a college without a computer engineering or programming major may not be right for you.
You can also consider how far away from home, the size of the college, and what kind of extracurricular activities you want to do. All of this can be learned with a little research, as well as by taking time to visit the colleges you're applying to.
How to get the most out of your college education?
Getting the most of your education at the gaming school you've chosen is up to you. You have to put in the effort! Gaming colleges about gaining an education, so make sure you go to class and are attentive in each of your classes so you can learn as much as you can in your (approximately) 4 years at college.
Take good notes! Schools for game development are about more than just going to class! You can get a lot out of your college education by participating in extracurricular activities – for example, you can take a computer programming class and also help out a club on campus by creating graphic designs for them. You can make connections with other gaming development students while at school by joining clubs!
How to research university professors?
You can research professors in a few ways. One easy way is simply Googling them! If you learn the names of the faculty that run the design department, a quick Google search will tell you where they have worked in the past, their specific responsibilities at the university, and some of the research they've done.
Rate My Professors is also an excellent option, as this website includes testimonials from students who have had that professor before!
If you're able to contact students who are enrolled in gaming colleges, they'll be a wealth of knowledge on professors at their university. Lastly, you can learn about professors by visiting and meeting with them, or sitting in on their classes. Many professors are happy to chat with incoming students, so you can get a better idea of what life is like in that major and at that college!
How to find college scholarships?
College scholarships are everywhere! If you're applying while still in high school, it's likely that your guidance counselor's office will have a lot of resources for scholarships for you. These scholarships are also likely local or just limited to students of your high school – the applicant pool being smaller means higher chances for you!
You can also look into scholarships at the universities you are applying to. Some schools will automatically consider you for scholarships upon applying, while others may require you to write an extra essay or complete an interview. And lastly, the internet! Websites such as fastweb.com and collegescholarships.org are excellent search engines for scholarships, and there are many more great ones out there.
Do colleges provide the tools I'll need?
This will depend from college to college, and is something important for you to research before deciding what the best schools for video game design look like for you. Many colleges have computer labs that house computers equipped with the proper software and tools that animation and development students need, and some also provide different ways for students to download programs onto their computers (for free!) that they may use.
This heavily depends upon what kind of program you're thinking about, and upon the college! For example, some universities offering video game design give their students free Microsoft word but may require students to visit computer labs for different, more expensive programs. If this is an important concern of yours, make sure you talk to those in charge of your major so you know exactly what will be provided to you.
Do I need to take computer programming classes for game design?
Computer programming classes are definitely recommended for a career in video game design. In order to understand what you can do, and what is physically possible in the realm of game creation, it's important that you have a basic understanding of programming and computers in general.
You may not have to program an entire video game on your own, but you should understand how they work and how they interact with computers and gaming systems to understand your field, and what you're asking of programmers!
---
The above list was formed with the help of reputable educational resources dedicated to providing knowledge that will help students choose the perfect educational institute for them
---
Written by Dustin Tyler [Updated May 16, 2023]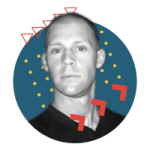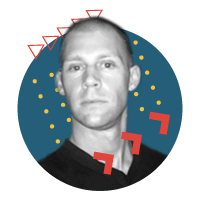 Initially focused on web development, Dustin was introduced to game design by a friend after college and was immediately attracted to the combination of technical skill and creativity required to make an awesome game.
He's utilized his web development skills and a desire to help others by creating a resource where expert game designers can share what they've learned with the next generation of aspiring game makers.