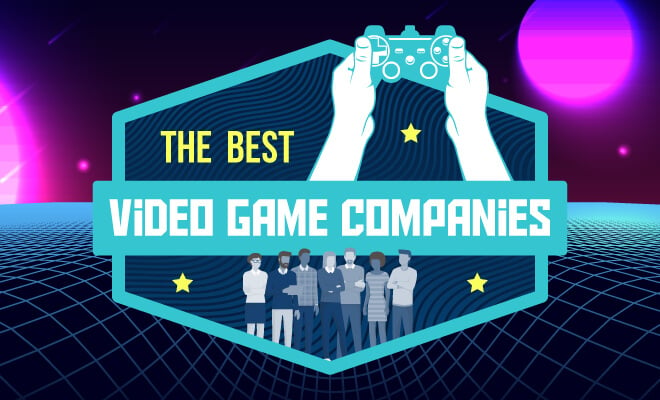 The list of quality video game companies continues to grow as the gaming industry explodes in popularity.
While countless new game design studios come to market, we'd like to highlight the very best of the best.
Students are flocking to the best gaming colleges to join many of the game dev companies listed below that are consistently voted to be the best in the world – and hold a reputation to match.
The Top 50 Video Game Companies
Nintendo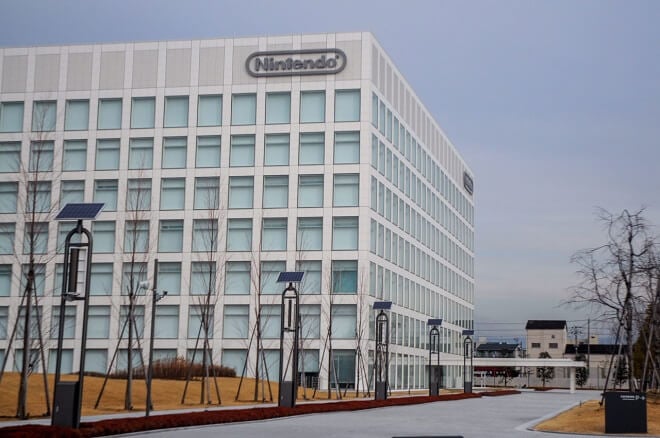 Kyoto, Japan
This company is credited with the conception of handheld video games in 1979. Nintendo was founded by Fusajiro Yamauchi in September 1889. It is headquartered in Kyoto, Japan but has subsidiaries and offices in several other parts of the world.
Nintendo is the world's largest video game company by revenue, with a net value of over USD85 Billion.
Some of the notable video game by this company are:
Mario
Pokémon
The legend of Zelda
Valve Corporation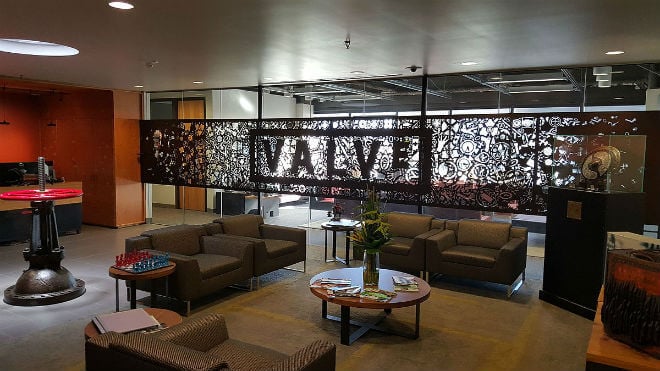 Bellevue, WA
It's headquartered in Bellevue, Washington and has a subsidiary in Luxembourg. It was started in 1996 by former Microsoft employees Gabe Newell and Mike Harrington. It has total equity of over USD2.5 Billion. Some of the work produced by Valve Corporation includes:
Counter-strike series
Dota 2
Day of defeat series
Half-life series
Rockstar Games
New York City, NY
This company has its headquarters in New York, USA and is owned by Take-Two Interactive. It was founded more than 20 years ago in 1998 by Sam House, Dan Houser, Terry Donovan, Jamie King, and Gary Foreman.
Rockstar's notable video games, amongst many others, are:
Grand Theft Auto
Red dead
Midnight club
Bully
Max Payne
Electronic Arts
Redwood City
It's also referred to as EA Games. It was started in May 1982 by Trip Hawkins.
The company's revenue is over USD4.5 Billion. Several video games have been produced by this company, for example:
Army of Two series
Battlefield series
FIFA series
The Simpsons series
Star wars series
Activision Blizzard
Santa Monica, California
The company had revenue of over USD4.6 Billion in 2015 and is a listed company whose shares trade on NASDAQ. Company president and CEO is Robert Kotick, while the Chairman of the BOD is Brian Kelly.
Many video games have been produced by the company, among them:
Call of duty series
Crash Bandicoot series
Spyro the dragon series
Tony Hawks series

Sony Computer Entertainment
Minato, Tokyo, Japan
The company is a wholly-owned subsidiary of the large Sony Corporation. It was established in Tokyo, in November 1993. It has several subsidiaries in Asia, Europe, and North America. Some of the game consoles from Sony C.E include:
PlayStation
PlayStation 2
PlayStation 3
PlayStation 4
PlayStation Vita
Ubisoft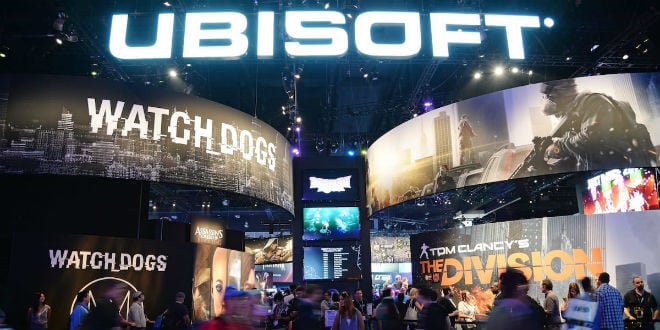 Montreuil, France
The company, originally Ubisoft Entertainments S.A was founded in France, March 1986 by five siblings of the Guillemot family. It has subsidiaries in 26 countries throughout the world. It trades on Euronex as UBI and had a revenue of 1.4 Billion Euros in 2014.
Game series from Ubisoft include:
Assassin's creed series
Far cry series
Just dance series
Tom Clancy series
Sega Games Co. Ltd
Tokyo, Japan
The company was founded in 1940, in Honolulu Hawaii. It is a wholly-owned subsidiary of the larger group, Sega Holdings and has several offices around the world. Some of the notable and best selling game consoles from this company are:
Sonic the hedgehog
Virtua Fighter
Phantasy Star
Yakuza
Total War
BioWare
Edmonton, Alberta, Canada
It's wholly owned by Electronic Arts. The company was founded by Ray Muzyka and Greg Zeschuk, who are medical doctors by profession.
Some of the products from BioWare are:
Mass Effect series
Dragon Age series
Star Wars: Knights of the Olds
Baldur's Gate series
Republic series
Naughty Dog Inc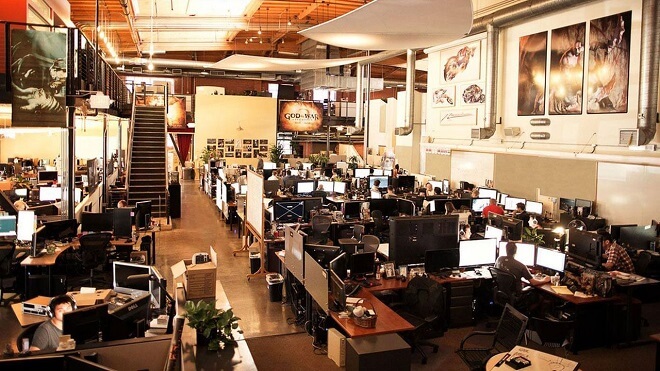 Santa Monica, California
The company was founded in 1984 by Andy Gavin and Jason Rubin. It is now a wholly-owned subsidiary of Sony Computer Entertainment after a successful acquisition in 2001.
Products from Naughty Dog Inc include:
Crash Bandicoot
Jak and Daxter
The Last of Us
Unchartered
Square Enix Holdings Co. Ltd
Shinjuku, Toyo, Japan
The company was founded by Yasuhiro Fukushima in September 1975. The company is public with shares listed on the Tokyo stock market. It had revenues of 155 Million Japanese Yen in 2015. Notable products from Enix are among others:
Space Invaders
Bubble Bobble
Capcom Company Ltd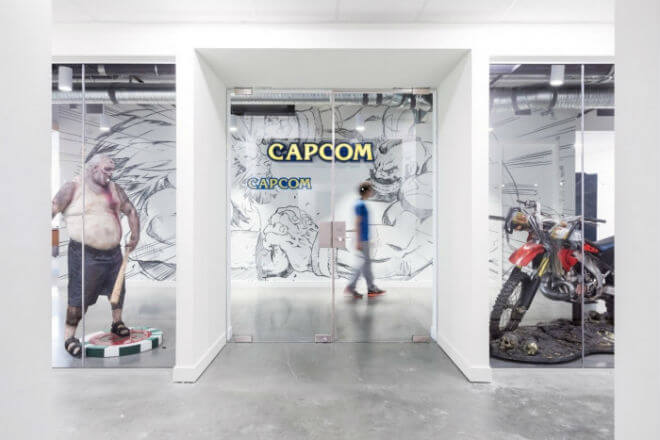 Chuo-Ku Osaka Japan
It is a public listed company that develops and publishes video games. It was started in May 1979. It is one of the largest game companies in terms of revenue, with reports in 2014 citing them at 25.9 Billion Japanese Yen.
Their video games include the following best sellers:
Monster Hunter
Resident Evil
Street Fighter
Mega Man
Bungie Inc
Headquarters: Bellevue, Washington, USA
It was established as a company by Alex Seropian who was then a student at the University of Chicago. It was later acquired by Microsoft in 2000.
Video games from Bungie Inc are among others:
Pathways into Darkness
Marathon
Myth
Halo: Combat evolved
Microsoft Corporation
Redmond Washington, USA
The company is a multinational corporation technology company, founded by Paul Allen and Bill Gates. The company had revenue of over USD95 Billion reported in 2015 and is undoubtedly one of the biggest companies in the world. Its successful video game brand, Xbox has the following products game consoles:
Bandai Namco Entertainment
Shinagawa, Tokyo, Japan
It was founded in 1955 by Masaya Nakamura. It is a wholly-owned subsidiary of Bandai Namco Holdings, with operations all over the world. Some of the companies are:
Dragon Ball series
Naruto: Ultimate ninja series
Ace Combat Series
Pac Man series
Katamari series
Mojang
Stockholm, Sweden
It was founded in 2009 by game programmer Markus Persson. Mojang reported revenues of 2.069Billion SEK in 2014. The company was acquired by Microsoft in 2014.
Some of the company's video games include:
Epic Games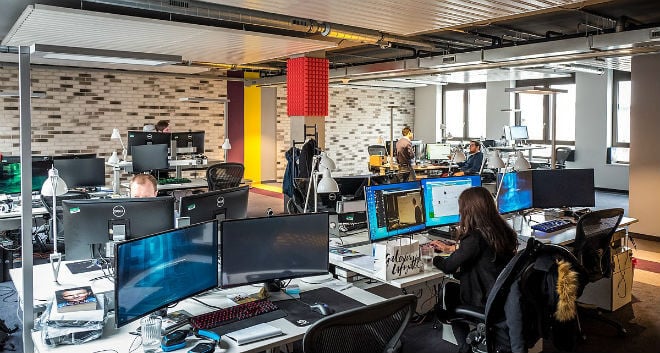 Cary, North Carolina
Epic Games Inc was founded by Tim Sweeney in 1991. It is a private company that has subsidiaries in China, Korea, UK, and Japan and serves worldwide.
The company has produced many video games, among them:
Bullet storms
Castle of the winds
Kiloblaster
One must fall: 2097
Game Freak
Tokyo, Japan
Headquartered in Tokyo, Japan and founded in April 1989 by Satoshi Tajiri. It's a privately owned company that is famed for developing the Pokemon series with:
Pokemon Red
Pokemon Blue
Pokemon Yellow
Insomniac Games Inc
Burbank, California, USA
It was founded in 1994 as Xtreme Software by Ted Price who's the CEO to date. This company has been named before as the best place to work in America by Society for Human Resource Management and one of the best video developers by IGN.
Video games developed by this company include:
Spyro Series
Ratchet and Crank series
Resistance series
Infinity Ward
Woodland Hills, LA, USA
It was founded by Vince Zampella, Grant Collier, and Jason West in 2002. The company, which is a subsidiary of Activision has had its fair share of top management issues, with some key members of the executive leaving in2009 and 2010, but has since stabilized.
Infinity ward released video games that were ranked as some of the best sellers in the gaming world:
Call of Duty: Modern Warfare
Call of Duty: Modern Warfare 2
Take-Two Interactive Software Inc
New York City, USA, and Windsor, UK
This company was founded 23 years ago in 1993 by game developer Ryan Brant. They have development studios in Toronto, Canada and in North America. It's traded publicly in NASDAQ.
Games developed by the company include:
Grand theft Auto
Civilization
NBA 2K
Red Dead
Gameloft

Paris, France
The company has won accolades for developing the best video game more than 3 times. It was founded in 1999 by Michel Guillemot.
They have the following titles among their products:
Hero of Sparta
Castle of Magic
Assassin's creed
ZeniMax Media Inc
Rockville, Maryland, USA
It was founded in 1999 by Christopher Weaver and Robert A. Altman. It is a privately owned company that currently employs 600 people.
Products to note:
Doom
Quake
The Elder Scrolls
Fallout
Dishonored
NCSOFT
Seoul, South Korea
It's a publicly listed company that was founded in 1997 by T.J. Kim. They have subsidiaries in several parts of the world and have developed the following games among others:
Lineage
City of Heroes
Wild Star
Aion
Blizzard Entertainment Inc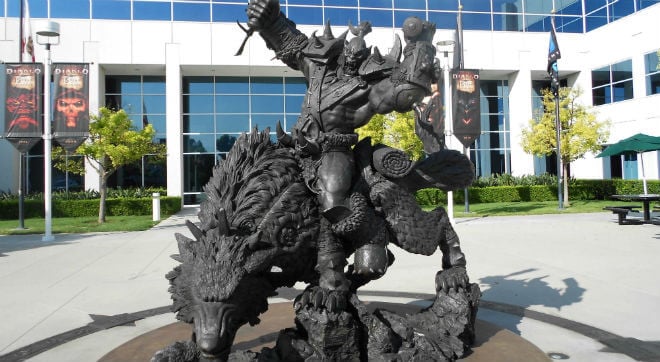 Irvine, California, US
It was founded in 1991 by Michael Morhaime, Frank Peace, and Allen Adham. It has been a subsidiary of Activision Blizzard since 2008. As of 2012, the company had a workforce of 4,700.
Products:
The Lost Viking
Rock and Roll Racing
Diablo series
Overwatch
Zynga
Headquarters: San Francisco, California USA
The company was founded in 2007 by Marc Pincus, Justin Waldron with two others. The company develops social video games that are stand-alone as well as to run on mobile platforms. It has a workforce of 1669 and a revenue of USD 764 Million in 2015.
Notable products are:
Farm Ville
Zynga Poker
ChefVille
Nexon Co. Ltd
Tokyo, Japan
It was founded in 1994 by Kim Jung Ju and Jake Song. It had a workforce of 4,656 in 2014 and revenue of 190.263 Japanese Yen in 2015 and has offices in Germany, South Korea, and the US.
Products:
Nexus: Kingdom of the Winds
Shattered Galaxy
MapleStory
Konami Holdings Corporations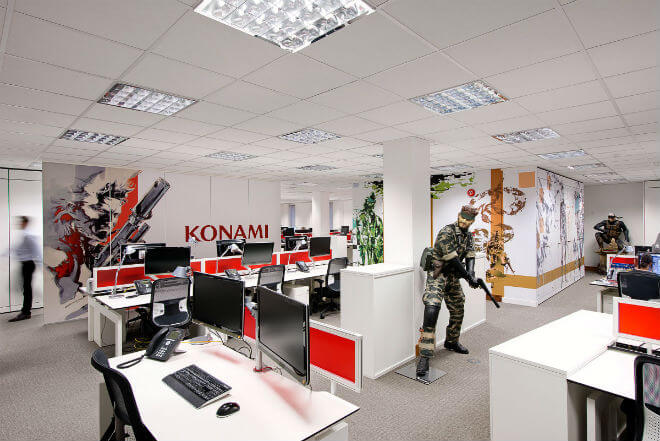 Minato, Tokyo, Japan
The company was founded in 1969 in Osaka, Japan, by Kagemasa Kozuki. By 2014, it had a total of 5,453 employees.
Products:
Scramble
Super cobra
Frogger
Dance Dance Revolution (2014 edition)
Bethesda Game Studios
Rockville Maryland, US
It is a subsidiary of Bethesda Softworks and was founded in 2002. It is a developer famed for the following video games:
The Elder Scrolls IV: Oblivion
The Elder Scrolls IV: Nights of the Nine
The Elder Scrolls IV: Skyrim
Double Fine Productions Inc.
San Francisco, California, USA.
The company was founded in July 2000 by Tim Schafer. It has a workforce of 65 people. The company broke new ground when the executives used crowdfunding to raise USD 3 Million for the development of their first game, Broken Age. Their other products are Psychonauts and Brutal Legend.
id Software
Richardson, Texas, USA
The company was founded in 1991 by John and Adrian Carmack, Tom Hall and John Romero. It had over 200 employees in 2011 and is a wholly-owned subsidiary of ZeniMax Media.
Products:
Wolfeinstein
Doom
Quake
Rage
Rare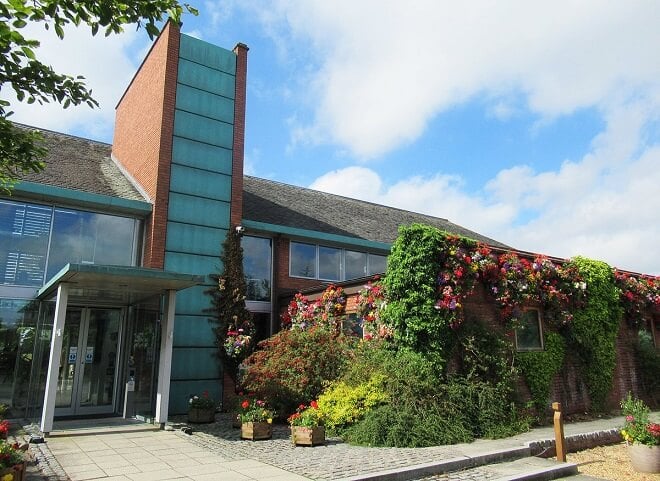 Twycross, Leicestershire, UK
The company was founded in 1985 by Tim and Chris Stamper. They initially worked with Nintendo, to develop some of their most successful games such as Cameos: Effects of Power, Perfect Dark Zero and Viva Piñata. The company was acquired by Microsoft in 2002. The workforce is about 200 people.
Retro Studios
Austin, Texas, USA
The company was founded by Jeff Spangenberg in 1998 to develop video games. Presently, it is a subsidiary of Nintendo, having been successfully acquired in 2000. The company has a workforce of about 100 and the following video games:
Metroid Prime Series
Donkey Kong Country series
Sonic Team
Ota, Tokyo, Japan
It was founded by Yuji Naha, Yaoto Nahshima, Hirokazu Yasuhara, and Mahabu Kusunoki. It is a wholly-owned subsidiary of Sega in 2000.
Popular video games:
Sonic the Hedgehog
Sonic the Hedgehog 2
Sonic Adventure
Phantasy Star Online
LucasArts
San Francisco, California
It is owned by Lucasfilms and founded by George Lucas in 1982. The company has a small intimate workforce of less than 10.
Products:
Maniac Mansion
Habitat
Worlds Away
Level-5 Company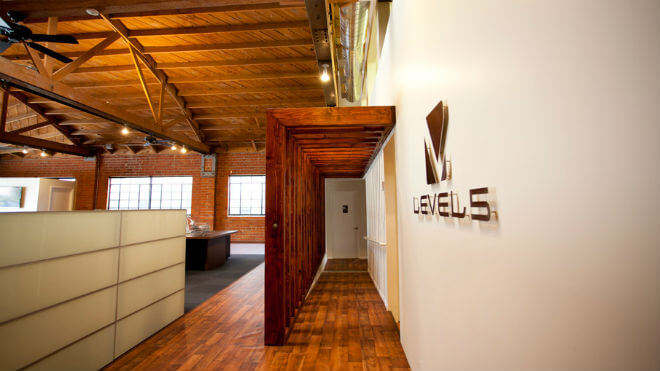 Fukuoka, Japan
It was founded in 1998 by Akihiro Hino and his team of developers. The company has a workforce of 280 people and the following games among others:
Dark Crowd series
Professor Layton series
Ni no Kuni
Atari
California, USA
The company was established in 1972 by Nolan Bushnell and Ted Dabney. It has undergone several acquisitions in its years of existence, to be currently owned by Atari Interactive. Some of the games developed by this company caused some major revolution throughout the gaming industry. They are:
Thatgamecompany LLC
Los Angeles California, USA.
It's a privately held company founded in 2006 by Kellee Santiago and Jenova Chen, then students at the University of Southern California.
They've since developed:
Beenox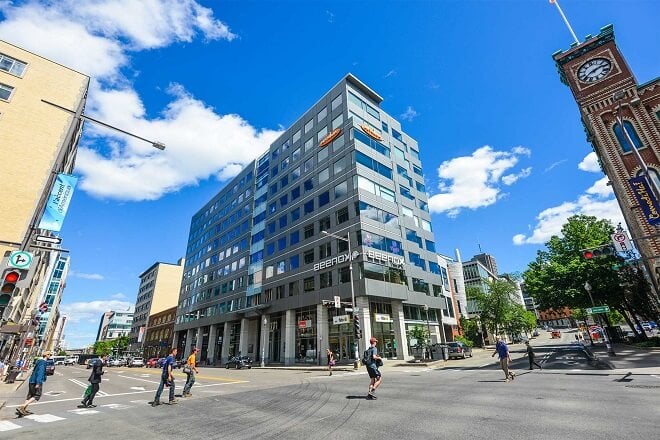 Quebec, Canada
The company was founded in 2000 by Dominique Brown, and then later in 2005 was acquired by Activision. It has about 440 employees and the following video games to its name:
Bee Movie Game
Spider-Man: Friend or Foe
1C Company
Moscow, Russia
The company is headquartered in Moscow, Russia and has over 700 employees. It was started in 1991 and has been pre-dominant in the European video game market. Some of their famed games are:
Cliffs of Dover
Theatre of War
Hard Truck 2
EA Maxis
Redwood City, California, USA
Maxis is a public company established in 1987 and ran independently until the acquisition by EA in 1997.
Some of the games developed by Maxis are:
The Sims series
Spore
Dark spore
Polyphony Digital
Fukuoka Japan
The company was founded in April 1998. The company has at least 140 employees, with an operating income of 10Million Yen. They have developed these games among others:
Gran Turismo series
Tourist Trophy
EA Dice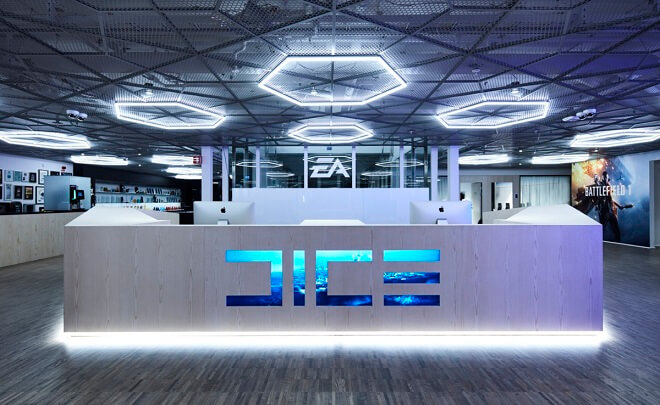 Stockholm, Sweden
The company was founded by 1992 and ran independently until the 2006 acquisition by EA. The company employs over 560 people and has an annual revenue of over 798 Million SEK.
Notable productions:
Battlefield series
Mirrors Edge
Star Wars Battlefront
Intelligent Systems Co. Ltd
Kyoto, Japan
It's a Japanese game developer founded in 1986.
The company is a limited liability company with a workforce of 130 people and the following games in their fold:
Fire Emblem
Paper Mario
Wars
SCE Santa Monica Studio
Playa Vista, LA, USA
It's a development branch of Sony, established in 1999 in Santa Monica. They employ over 220 people and have developed the following games:
Kinetica
God of War series
EA Canada
Burnaby, British Columbia, Canada
It houses the largest video game test operation in the world and employs 1300 people. The company was founded in 1983 and is a division of EA. It's best known for:
NHL Series
FIFA series
Need for Speed series
PopCap Games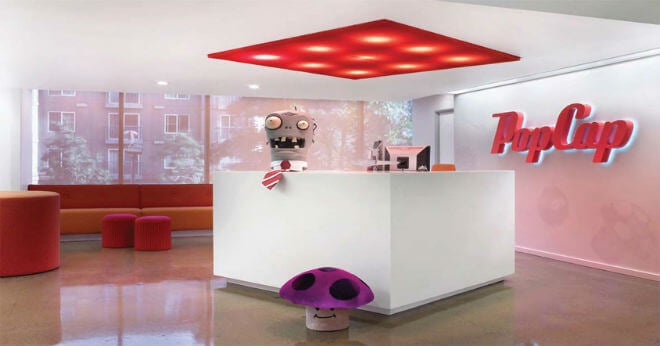 Seattle, Washington, USA
This company, founded in 2000 is credited for taking simple games concepts and turning them into a game that catches the eye of the seasoned gamer. With a workforce of about 400, the company has developed the following games among others:
Petroglyph Games
Las Vegas, Nevada, USA
It is a privately owned company that was started in 2003 by Westwood studios when the latter shut down. The company has about 115 employees and has developed the following games among others:
Star Wars: Empire at War
Universe at War: Earth Assault
Grey Goo
Relic
Vancouver, British Columbia, Canada
The company is owned by Sega and has had a very successful run with some of their earlier releases:
Home World
War Hammer: 40,000
Company of Heroes
Treasure Co. Ltd
Tokyo, Japan
The company was founded in 1992 and employs over 25 people currently. The following games have been developed here:
Wario World
Mischief Makers
Gunstar Heroes
The 20 Best Video Game Publishers (2021)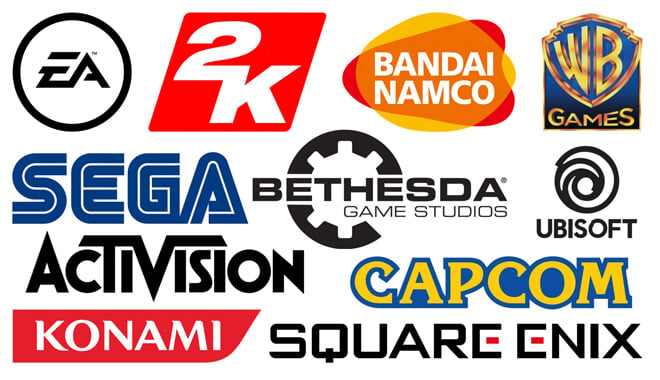 When we boot up our gaming systems, ready to play our newest game, we're quickly flooded with a slew of company logos. Although we just want all these credits to fly by so the gameplay can begin, there is a certain comfort to seeing some of those well-known company names.
What is a game publisher?
Well, it often isn't the developer. It's a company that publishes the video game created by the game studio. They usually finance the creation of the game, involving themselves in all of the advertising and marketing, leaving the actual 'game' aspect to the developers.
With that said, let's take a look at the top 20 game publishers. Now, I could easily just rank these publishers based on revenue. However, I'm going to take in a few things into account as well as revenue: game catalog, company consistency, and other factors.
Here we go, the best video game publishers this year.
Capcom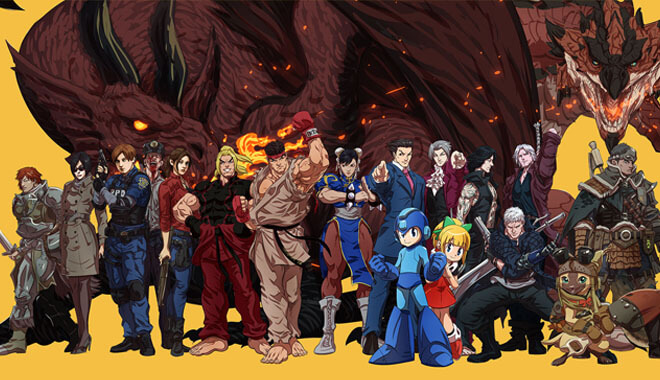 Capcom has been a staple in the gaming world for decades. They are responsible for some of the most iconic games. Street Fighter, Resident Evil, and Mega Man are just some of the beloved titles that Capcom has developed or published.
They have a great record of accomplishment with publishing games both in house and from third parties. On Metacritic, they have an average score of 79.3%. The remake of Resident Evil 2 was a serious win for the publisher.
Nintendo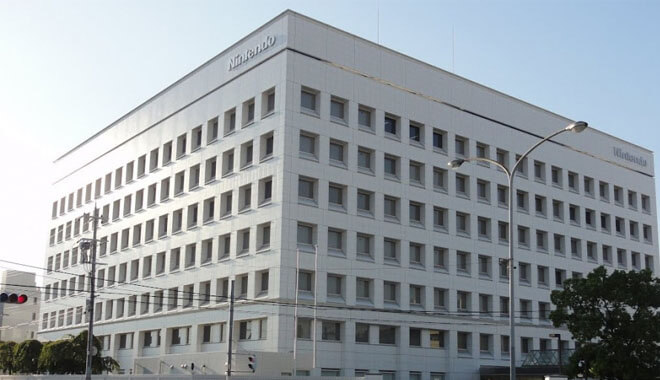 What more needs to be said about Nintendo? Their wide array of game franchises and loveable characters speak better to their track record than anyone could ever put into words.
Most recently recorded, their revenue was $9.9 billion. Recent projects funded like the Nintendo Switch, Mario Odyssey, and Splatoon 2 have further solidified their valuable hold on gaming. Metacritic has them sitting at 76.4%. Things are only getting better for Nintendo at this point; they really can't fail.
Sony
Sony is truly a powerhouse. With great sales with the PS4 and a recent earning of $16.5 billion, Sony is sitting pretty at the top of many lists.
Their recent release of God of War in 2018 was a major windfall for the publisher and further showed that they are a force to be reckoned with. Metacritic scoring is 71.8%.
Microsoft
Microsoft has, in the past, taking the blame for its somewhat clumsy approach to marketing the Xbox One and its catalog, but it didn't make a dent in sales.
Microsoft is earning $10.4 billion and shows a determination and tenacity going into the future that other publishers better watch out for. The only negative of their year was disappointing reviews and sales of the then anticipated Sea of Thieves, which currently has a user score of 4.1—yikes.
Electronic Arts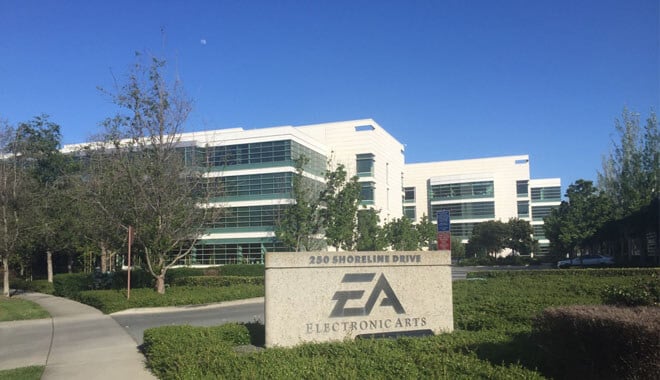 EA has been a punching bag for some due to their blunders regarding Star Wars Battlefront and their DRM policy, but like Microsoft, it didn't faze them at all. The finances speak for themselves—$5.2 billion.
They also have franchises like Madden, the FIFA series, and their own digital platform, Origin. EA has no worries about going into the future. Metacritic's rating is 77.5%
Sega
Beloved makers of Sonic have recently had great success in their recent PC title, Two Point Hospital. Their reach is wide, with them releasing many different titles this year not related to franchises like many other publishers. Metacritic has them at 78.5%
Activision Blizzard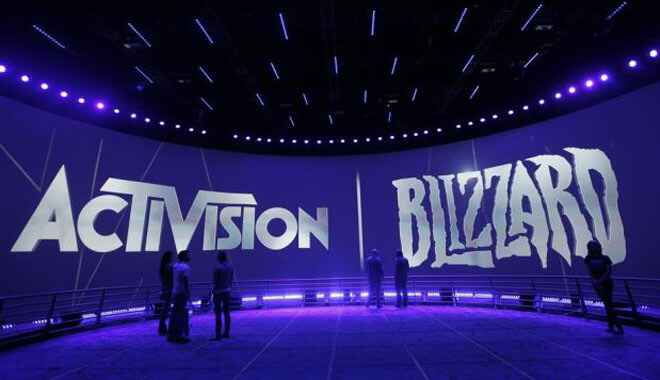 What a doozy. With profits of $7.2 billion, the beloved publisher of modern classics of League of Legends and World of Warcraft is smooth sailing this year.
Profits from the aforementioned games plus esports sponsorships have helped the company dominate the online gaming market. Metacritic has them at 77.4%.
Tencent Games
Tencent is always a surprise to me. You have all the well-known publishers like Nintendo, then Tencent sneaks up on you and surprises you with a revenue of $4.4. billion.
Tencent is one of the premier mobile gaming companies. Of course, they have PC titles, but their mobile gaming is what brings the real money in.
Bandai Namco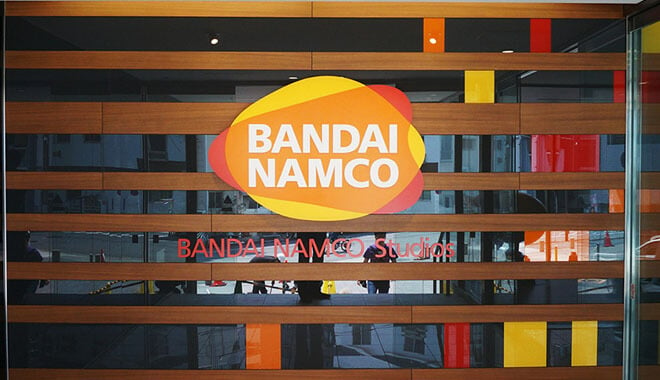 I love Bandai Namco. Not only are they a game publisher, but they do so much more. They take advantage of the insane media properties they own like Dragonball Z and Gundam.
This team publishes classic franchise titles like Ace Combat Dark Souls and Tekken. They are a powerhouse in Japan particularly, receiving $3.6 billion in revenue. Metacritic rests at 71.8%
Square Enix
The developers and publishers of the Final Fantasy series have a reputation that precedes itself. Classics like Dragon Quest and Kingdom Hearts made this company a force to be reckoned with. 2018 was a more difficult year for them, however.
Since they didn't release another Final Fantasy title or something from deeper in their catalog, their sales were $2.2 billion—still nothing to smirk at! Hopefully, they've benefited greatly from the release of Kingdom Hearts III in early 2019. Their Metacritic score is 71.0%.
Ubisoft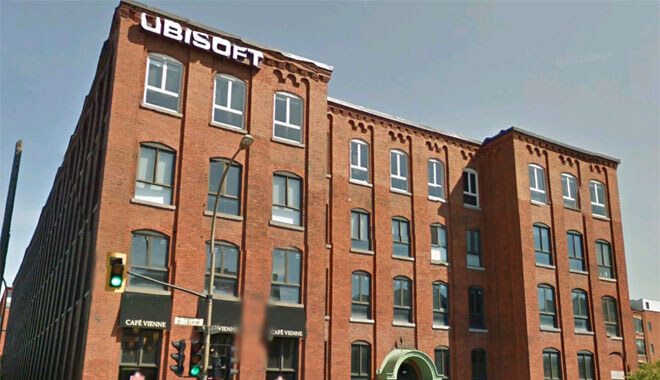 Everyone's favorite developer of Assassin's Creed and Far Cry is right at home on the list. With a crisp $2 billion in 2018 revenue, the French company is dedicated to their franchises, constantly building on them, and making them into powerhouses.
It really shows too: recent titles like Far Cry 5 and Assassin's Creed: Odyssey were amazing successes for them. Metacritic score is 73.7%.
12. Paradox Interactive
A personal favorite publisher of mine, Paradox deals in many strategy titles for the PC. Their major success comes with their great game Cities: Skylines and its expansions. Metacritic has 75.2% for them.
Bethesda Softworks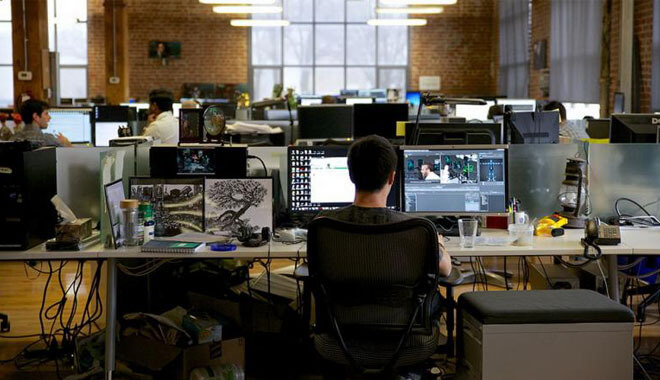 Bethesda is one of those publishers you can count on. Games like Skyrim, Fallout, Doom, and Wolfenstein have all gone through Bethesda's hallowed halls. Metacritic score of 71.4%
Warner Bros. Interactive
Warner Bros. has found recent success in publishing titles like Batman Arkham series, the Lego series, Shadow of Mordor and its sequel, Shadow of War.
With a total of 20 distinct products released during the year and a solid score of 73.3%, Warner Bros. Interactive is quickly on the rise.
Take-Two Interactive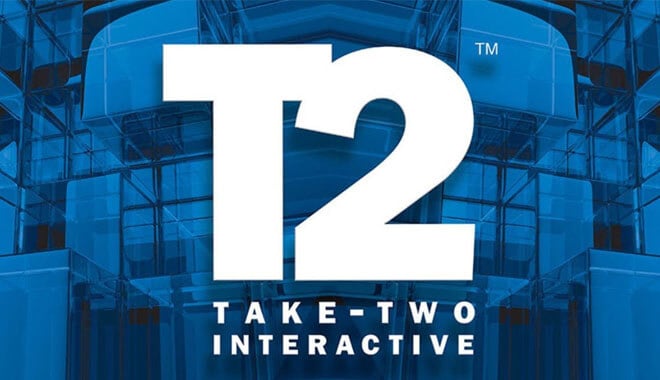 Take-Two had its publishing roots in helping games like the Grand Theft Auto series and the Borderlands franchise. They're keeping bust today, releasing 9 distinct products, and averaging a score of 77.0%.
Take-Two found their biggest success of the year in releasing a port of Sid Meier's Civilization VI for the Nintendo Switch.
Focus Home Interactive
Focus recently published the story-driven game The Council for PC, Xbox, and PS4. This title helped the publisher achieve an average of 69.8%, with their lowest title, Space Hulk: Deathwing receiving mixed to poor reviews.
NIS America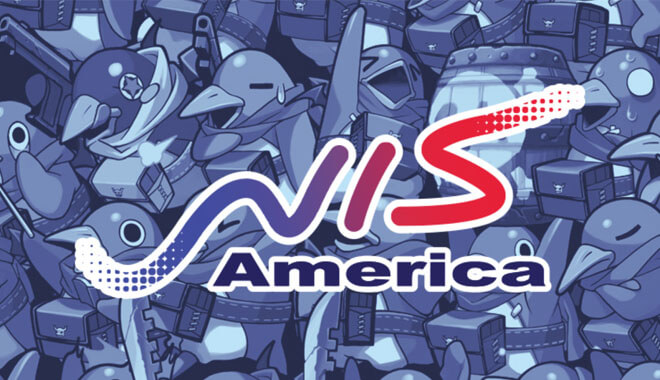 NIS stands for Nippon Ichi Software and like the name states, it's the American branch. This past year saw them publish 17 distinct titles to earn them an average score of 69.5%. Their biggest benefit was the release of Disgaea 1 Complete for the PS4.
Koei Tecmo
The Japanese publisher responsible for games like Dead or Alive and the unending stream of Dynasty Warriors games, mostly deals with historical, RPG, and adventure titles.
Their average rating was 69.9%, their best titles of the year being Dead or Alive 6, Dynasty Warriors 7: Extreme Edition, and Attack on Titan 2.
Devolver Digital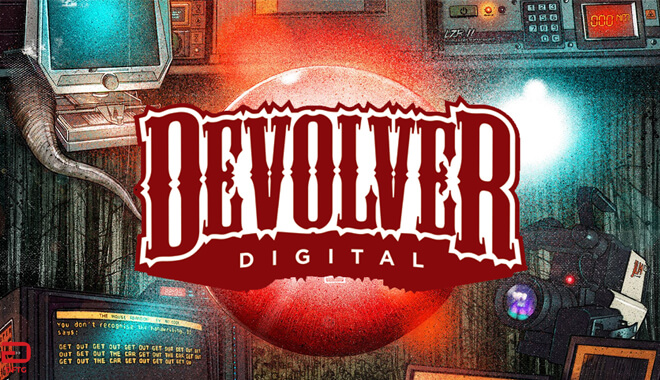 Devolver is a unique publisher dealing with titles like Hotline Miami, The Talos Principle, and the insane Broforce. Devolver has a great track record for publishing, earning them an average of 75.5%.
Plug-In Digital
Based out of Europe, Plug In Digital is now known for titles like Knight of Pen and Paper +1 Deluxe Edition, which earned them a sweet 80 score on Metacritic. This was their highest-scoring title of 2018, and eventually earns them an average of 69.4%.
As you can see, this is merely scratching the surface. There are hundreds of other game publishers out there. Most likely, the top spots will remain where they are, maybe switching spots now and then over the next couple of years.
But who knows? Maybe one of the lesser-known studios could make a game that surpasses anything we have seen before.
Warhorse Studios came out with the sleeper hit of 2018, Kingdom Come: Deliverance, and ended up making a game, (although somewhat polarizing), make a big splash in gaming.
Could something similar happen, making their way onto another top 20 list? Let's wait and find out. But in the meantime, definitely check out more games from these great publishers.
Learn C++ and other game development languages – discover everything you need to get the best video game designer education.
(Image Sources: capcom-unity, nintendolife, mergr, thestar, bandainamcostudios, ubi, gamersdecide, gamerant, wccftech, dontfeedthegamers)
Written by Dustin Tyler [Updated February 27, 2023]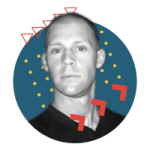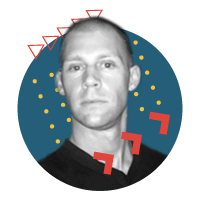 Initially focused on web dev, Dustin was introduced to game design by a friend after college and was immediately attracted to the combination of technical skill and creativity required to make an awesome game.
While not a professional game developer himself, he's utilized his web dev skills and desire to help others by creating a resource where expert game designers can share what they've learned with the next generation of aspiring game makers.