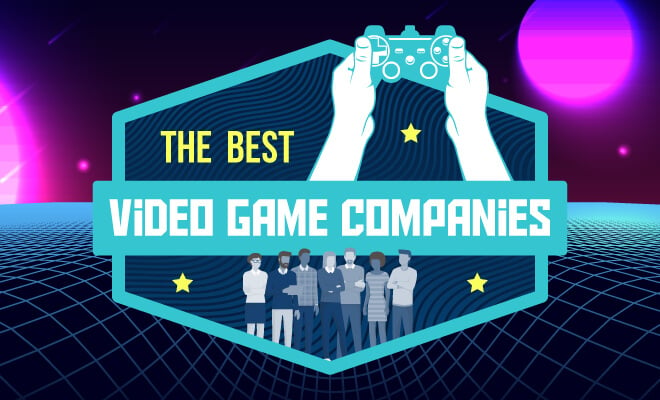 We are reader-supported. Purchases made through links on our site may earn us a commission. Learn More.
The list of quality video game companies continues to grow as the gaming industry explodes in popularity.
While countless new game design studios come to market, we'd like to highlight the very best of the best.
Students are flocking to the best gaming colleges to join many of the game dev companies listed below that are consistently voted to be the best in the world – and hold a reputation to match.
The Top 50 Video Game Companies
Nintendo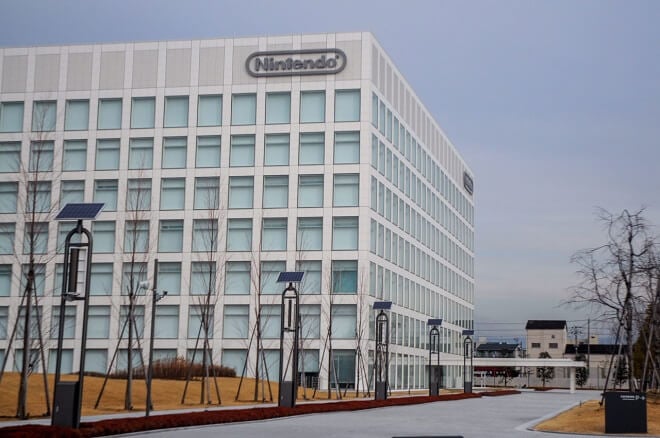 Kyoto, Japan
This company is credited with the conception of handheld video games in 1979. Nintendo was founded by Fusajiro Yamauchi in September 1889. It is headquartered in Kyoto, Japan but has subsidiaries and offices in several other parts of the world.
Nintendo is the world's largest video game company by revenue, with a net value of over USD85 Billion.
Some of the notable video game by this company are:
Mario
Pokémon
The legend of Zelda
What Makes It Great
Great Heritage: Nintendo saved the video game industry from the crash of 1983.
The company's older games set standards for the industry and helped define game design.
Consistent Quality: Nintendo continues to produce excellent games even 25 years after its first masterpieces.
Innovation: The company has been a pioneer in introducing new gaming technologies like motion controls, touch screens, and asymmetrical gameplay.
Employee Welfare: During financial crises, Nintendo's top executives have taken salary cuts to save money instead of firing employees.
Family-Friendly: Unlike other companies that focus on gory and edgy games, Nintendo's games are suitable for families and children
Dedicated Video Game Sales Units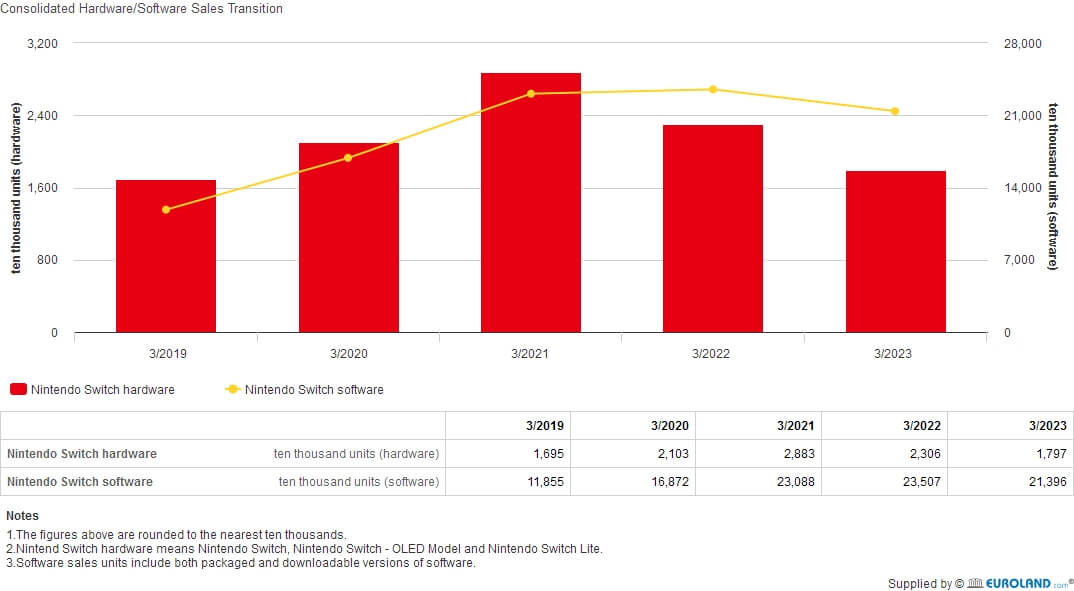 Valve Corporation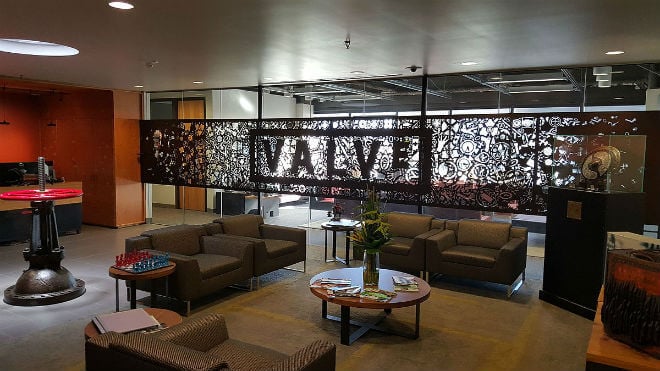 Bellevue, WA
It's headquartered in Bellevue, Washington and has a subsidiary in Luxembourg. It was started in 1996 by former Microsoft employees Gabe Newell and Mike Harrington. It has total equity of over USD2.5 Billion. Some of the work produced by Valve Corporation includes:
Counter-strike series
Dota 2
Day of defeat series
Half-life series
What Makes It Great
Pioneering Game Design: Valve's debut game, Half-Life, set new standards in the FPS genre with its realism, scripted sequences, and seamless narrative.
Digital Distribution Leader: Valve launched Steam in 2003, which has become the dominant platform for PC game distribution, controlling 50 to 70% of the market as of 2011.
Employee-Centric Structure: Valve operates with a flat organizational structure, allowing employees to decide what projects they work on, fostering innovation and ownership.
Diversification into Hardware: Valve has ventured into hardware development, including VR headsets like the HTC Vive and Valve Index, as well as the portable gaming system Steam Deck.
Rockstar Games
New York City, NY
This company has its headquarters in New York, USA and is owned by Take-Two Interactive. It was founded more than 20 years ago in 1998 by Sam House, Dan Houser, Terry Donovan, Jamie King, and Gary Foreman.
Rockstar's notable video games, amongst many others, are:
Grand Theft Auto
Midnight club
Bully
Max Payne
Red Dead Redemption
What Makes It Great
Popularizing Sandbox Open Worlds: Rockstar set the standard for 3D open-world games with Grand Theft Auto III, offering players a sense of freedom and a variety of activities beyond the main storyline.
Building Believable Game Worlds: The company invests heavily in research to create realistic and immersive game settings, from the streets of New York City to historical locations.
Attention to Visual Presentation: Rockstar games are known for their meticulous attention to detail, from unique location designs to advanced animation techniques.
Revolutionizing Online Multiplayer: The company has continually innovated in the realm of online multiplayer, most notably with Grand Theft Auto Online, which has become a massive success.
Electronic Arts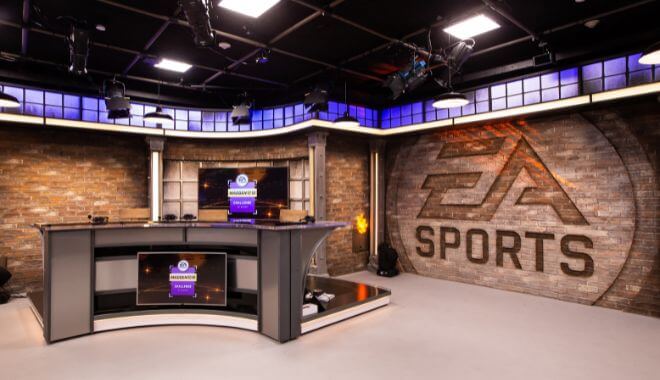 Redwood City
It's also referred to as EA Games. It was started in May 1982 by Trip Hawkins.
The company's revenue is over USD4.5 Billion. Several video games have been produced by this company, for example:
Army of Two series
Battlefield series
FIFA series
The Simpsons series
Star wars series
What Makes It Great
Global Leader in Digital Interactive Entertainment: EA is driven by passion and is a global leader in the realm of digital interactive entertainment.
Wide Reach: The company has nearly 600 million active players and fans around the globe, showcasing its extensive influence and reach.
Diverse Portfolio: EA is recognized for a portfolio of critically acclaimed, high-quality brands beyond the ones you mentioned, such as Apex Legends, The Sims, Madden NFL, Need for Speed, Titanfall, and F1.
Cutting-Edge Games and Services: EA is known for its innovative services and powerful technologies that bring worlds with infinite possibilities to its audience.
Activision Blizzard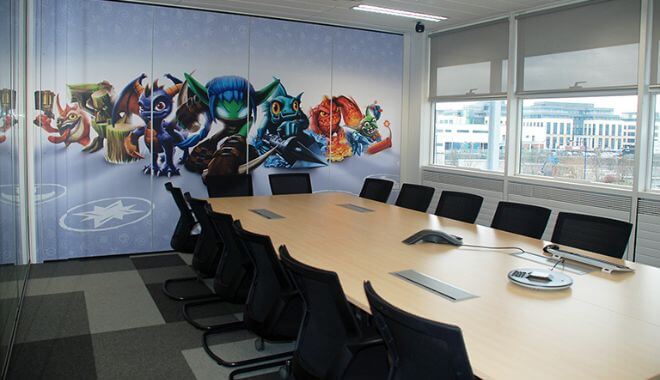 Santa Monica, California
The company had revenue of over USD4.6 Billion in 2015 and is a listed company whose shares trade on NASDAQ. Company president and CEO is Robert Kotick, while the Chairman of the BOD is Brian Kelly.
Many video games have been produced by the company, among them:
Call of duty series
Crash Bandicoot series
Spyro the dragon series
Tony Hawks series
What Makes It Great
Strong Franchises: The company is known for iconic franchises like World of Warcraft, StarCraft, and Bubble Witch, in addition to the ones you mentioned.
eSports and Digital Advertising: Activision Blizzard also operates eSports leagues and sells digital advertising, adding another dimension to its business model.
Strategic Acquisition by Microsoft: In January 2022, Microsoft announced plans to acquire Activision Blizzard for $68.7 billion, signaling a substantial investment in gaming and the metaverse.
Multi-Platform Presence: The company develops and distributes its video games and services on game consoles, personal computers (PCs), and mobile devices, ensuring a wide reach.

Sony Computer Entertainment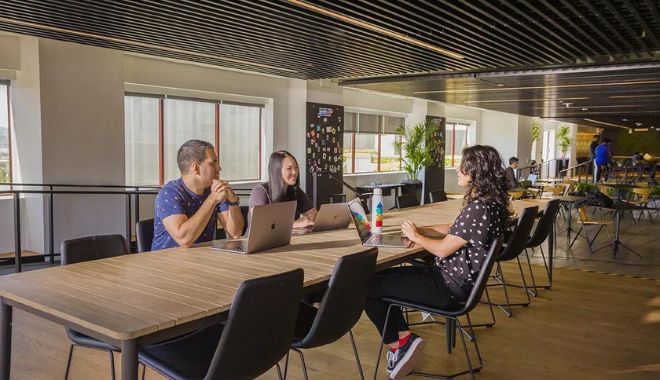 Minato, Tokyo, Japan
The company is a wholly-owned subsidiary of the large Sony Corporation. It was established in Tokyo, in November 1993. It has several subsidiaries in Asia, Europe, and North America. Some of the game consoles from Sony C.E include:
PlayStation
PlayStation 2
PlayStation 3
PlayStation 4
PlayStation Vita
What Makes It Great
Innovation and Thrilling Experiences: Sony Interactive Entertainment has been pushing the boundaries of entertainment and innovation since the launch of the original PlayStation in 1994.
Global Presence: The company has global functions in California, London, and Tokyo, and game development studios around the world as part of PlayStation Studios.
Inclusive and Accessible Gaming: PlayStation is committed to creating a gaming experience without barriers, catering to players of all abilities.
Environmental Responsibility: The company is actively working to reduce its environmental impact and encourages its players to contribute to this effort.
You Should Know
Sony Interactive Entertainment LLC is certified a great place to work with 83% of their employees echoing the sentiment compared to 57% of employees at a typical U.S.-based company.
Ubisoft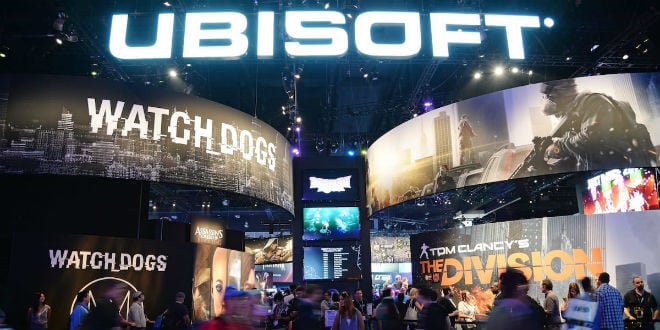 Montreuil, France
The company, originally Ubisoft Entertainments S.A was founded in France, March 1986 by five siblings of the Guillemot family. It has subsidiaries in 26 countries throughout the world. It trades on Euronex as UBI and had a revenue of 1.4 Billion Euros in 2014.
Game series from Ubisoft include:
Assassin's creed series
Far cry series
Just dance series
Tom Clancy series
What Makes It Great
Investment in Innovation: The company also has a focus on research and development, aiming to stay ahead in the rapidly evolving gaming industry.
Inclusive Game Development: Ubisoft is committed to developing high-quality games that resonate with all kinds of personalities and bring people together.
Diversity and Inclusion: The company places a strong focus on diversity and inclusion, not just within the workforce but also in the content they create.
Sega Games Co. Ltd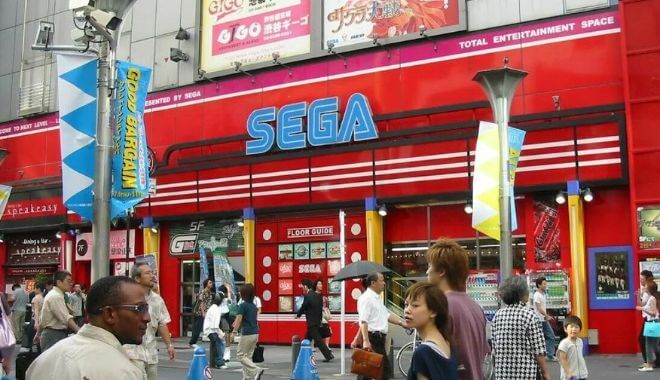 Tokyo, Japan
The company was founded in 1940, in Honolulu Hawaii. It is a wholly-owned subsidiary of the larger group, Sega Holdings and has several offices around the world. Some of the notable and best selling game consoles from this company are:
Sonic the hedgehog
Virtua Fighter
Phantasy Star
Yakuza
Total War
What Makes It Great
Cultural Impact: Sonic the Hedgehog, Sega's mascot, is internationally recognized and has been a part of one of the best-selling video game franchises in history.
Innovation and Technological Advancements: Sega was one of the first companies to popularize 3D polygonal graphics in arcade games with titles like "Virtua Racing" and "Virtua Fighter."
Diverse Portfolio: Sega has produced several multi-million-selling game franchises, including not just Sonic but also "Total War" and "Yakuza."
BioWare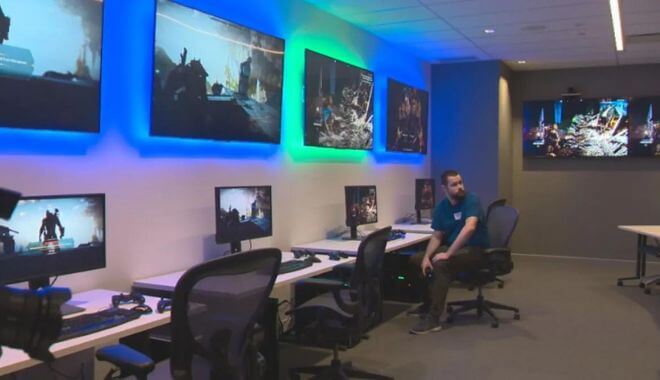 Edmonton, Alberta, Canada
It's wholly owned by Electronic Arts. The company was founded by Ray Muzyka and Greg Zeschuk, who are medical doctors by profession.
Some of the products from BioWare are:
Mass Effect series
Dragon Age series
Star Wars: Knights of the Olds
Baldur's Gate series
Republic series
What Makes It Great
Resurrection of Role-Playing Games (RPGs): BioWare is credited with reviving the RPG genre, particularly with the release of "Baldur's Gate," which was highly praised for its attention to detail and massive scope.
Focus on Storytelling: One of BioWare's core visions is to deliver the best story-driven games in the world, and they have been successful in this regard with multiple award-winning titles.
Naughty Dog Inc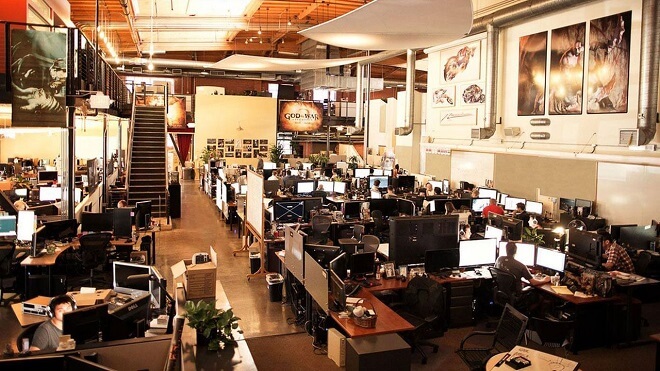 Santa Monica, California
The company was founded in 1984 by Andy Gavin and Jason Rubin. It is now a wholly-owned subsidiary of Sony Computer Entertainment after a successful acquisition in 2001.
Products from Naughty Dog Inc include:
Crash Bandicoot
Jak and Daxter
The Last of Us
Unchartered
What Makes It Great
Focus on Gameplay and Story Integration: Naughty Dog is known for seamlessly marrying gameplay and story, creating award-worthy gaming experiences that are both engaging and emotionally resonant.
Financial Backing for Quality: According to co-founder Jason Rubin, having a bigger budget from Sony meant that the studio could make "bigger, badder, and cooler" games, elevating the quality of their products.
Unique Approach to Game Design: The budget isn't the only factor in making great games, Naughty Dog's approach to game design sets them apart. They focus on character-driven stories and player agency, making the gaming experience more compelling.
Square Enix Holdings Co. Ltd
Shinjuku, Toyo, Japan
The company was founded by Yasuhiro Fukushima in September 1975. The company is public with shares listed on the Tokyo stock market. It had revenues of 155 Million Japanese Yen in 2015. Notable products from Enix are among others:
Space Invaders
Bubble Bobble
What Makes It Great
Financial Stability: As of 2022, the company had a revenue of ¥365.3 billion and a net income of ¥26.94 billion, showcasing its financial strength.
Employee Strength: The company employs over 4,700 people as of 2023, indicating a large and presumably skilled workforce.
Diverse Portfolio of Iconic Franchises: Square Enix is known for releasing role-playing game franchises like Final Fantasy, Dragon Quest, and Kingdom Hearts, which have sold millions of copies worldwide.
Capcom Company Ltd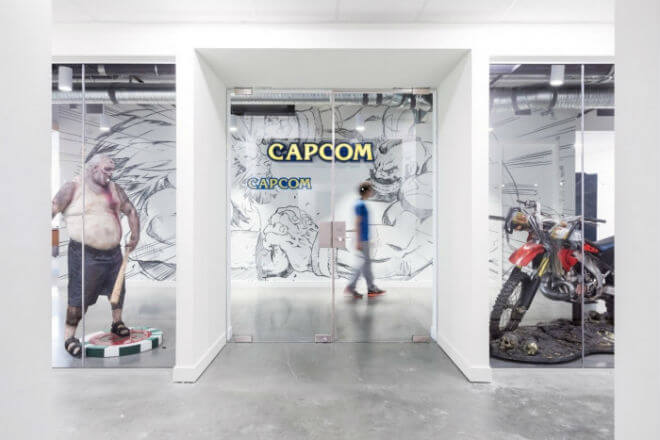 Chuo-Ku Osaka Japan
It is a publicly listed company that develops and publishes video games. It was started in May 1979. It is one of the largest game companies in terms of revenue, with reports in 2014 citing them at 25.9 Billion Japanese Yen.
Their video games include the following best sellers:
Monster Hunter
Resident Evil
Street Fighter
Mega Man
What Makes It Great
Capcom has created multiple multi-million-selling game franchises, including Resident Evil, Monster Hunter, Street Fighter, Mega Man, Devil May Cry, Dead Rising, Ace Attorney, and Marvel vs. Capcom.
Commitment to 2D Games: Capcom has been noted as the last major publisher to commit to 2D games, a choice that was not entirely by choice but became a signature style for the company.
Innovation and Risk-taking: Capcom was on the verge of bankruptcy in the late 1980s but turned its fortunes around with the development of a strip Mahjong game called Mahjong Gakuen, which outsold other popular titles and saved the company.
Capcom's Bestselling Games
Bungie Inc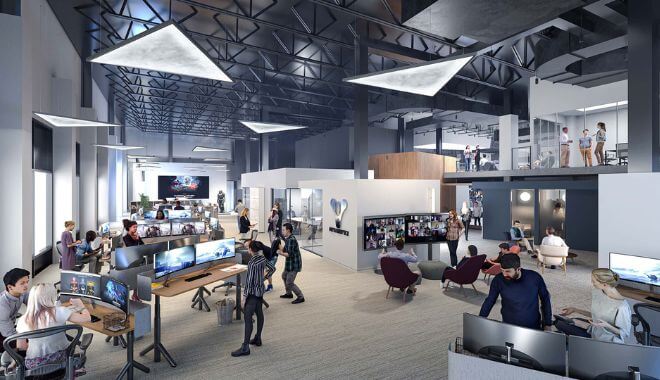 Headquarters: Bellevue, Washington, USA
It was established as a company by Alex Seropian who was then a student at the University of Chicago. It was later acquired by Microsoft in 2000.
Video games from Bungie Inc are among others:
Pathways into Darkness
Marathon
Myth
Halo: Combat evolved
What Makes It Great
Creation of Iconic Franchises: Bungie's partnership with Microsoft led to the creation of the "Halo" franchise, which has had a profound impact on the gaming industry.
Innovative Gameplay: The "Destiny" franchise introduced a shared-world, action role-playing game with a blend of cooperative and competitive gameplay elements.
Commitment to Quality: Bungie has always been known for its commitment to pushing boundaries and creating immersive worlds for players to explore.
Adaptability: Bungie has shown the ability to adapt and evolve, whether it's creating new franchises like "Destiny" or making significant business decisions like separating from Activision.
Microsoft Corporation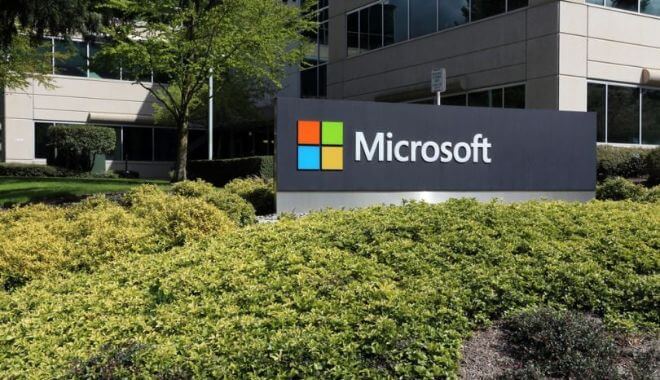 Redmond Washington, USA
The company is a multinational corporation technology company, founded by Paul Allen and Bill Gates. The company had revenue of over USD95 Billion reported in 2015 and is undoubtedly one of the biggest companies in the world. Its successful video game brand, Xbox has the following products game consoles:
What Makes It Great
Technological Edge with Xbox Series X: The Xbox Series X is more powerful than any console ever created and has an edge over PlayStation 5 in terms of cloud gaming capabilities.
Dominance in Gaming Network: Xbox Live is the dominant gaming network globally with the most monthly active users, offering a strong social element that appeals to multiple demographics
Long-Term Strategy: Microsoft has been focusing on cloud gaming for the past couple of years, indicating a long-term strategy in this space.
Bandai Namco Entertainment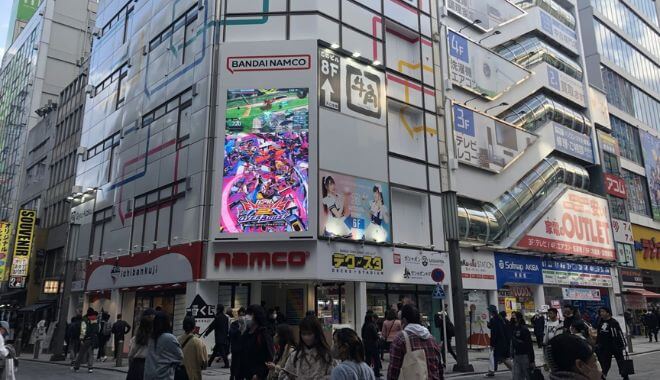 Shinagawa, Tokyo, Japan
It was founded in 1955 by Masaya Nakamura. It is a wholly-owned subsidiary of Bandai Namco Holdings, with operations all over the world. Some of the companies are:
Dragon Ball series
Naruto: Ultimate ninja series
Ace Combat Series
Pac Man series
Katamari series
Mojang
Stockholm, Sweden
It was founded in 2009 by game programmer Markus Persson. Mojang reported revenues of 2.069Billion SEK in 2014. The company was acquired by Microsoft in 2014.
Some of the company's video games include:
What Makes It Great
Massive Success with Minecraft: Mojang Studios has over 130 million active monthly users for Minecraft, making it one of the most popular games ever.
Evolution and Expansion: The studio has evolved significantly since its acquisition by Microsoft in 2014, expanding to over 600 employees and diversifying the Minecraft brand with spin-offs like Minecraft Dungeons and Minecraft Earth.
Talent and Passion: Undeniable talent and passion of Mojang Studios' developers, which is evident in the quality and success of their games.
Epic Games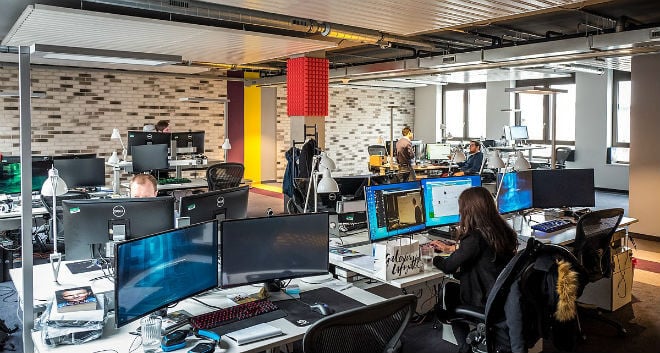 Cary, North Carolina
Epic Games Inc was founded by Tim Sweeney in 1991. It is a private company that has subsidiaries in China, Korea, UK, and Japan and serves worldwide.
The company has produced many video games, among them:
Bullet storms
Castle of the winds
Kiloblaster
One must fall: 2097
What Makes It Great
Diverse Portfolio: While most known for Fortnite, Epic Games has a rich history of game development, including the Unreal franchise, Gears of War, and Infinity Blade. They also own other companies like Chair Entertainment, Psyonix, and Mediatonic.
Business Model Innovation: Epic Games has been a pioneer in the Games as a Service (GaaS) business model, which has been highly successful, especially with Fortnite Battle Royale. They have replicated this model with other games like Rocket League.
Epic Games Store: The company launched its own digital store, offering developers a lower revenue split and various incentives, challenging existing platforms like Steam. This has been a controversial but bold move to carve out more consumer choice in the industry.
Game Freak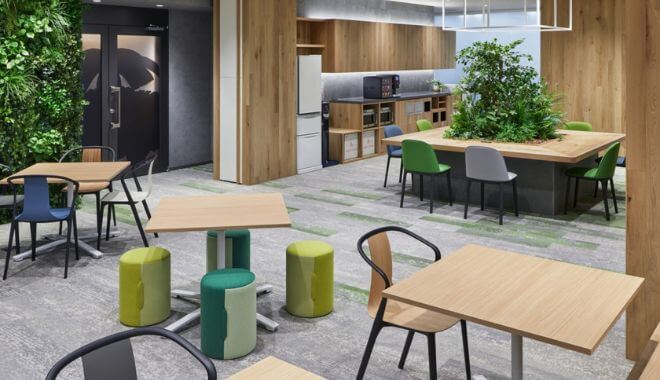 Tokyo, Japan
Headquartered in Tokyo, Japan and founded in April 1989 by Satoshi Tajiri. It's a privately owned company that is famed for developing the Pokemon series with:
Pokemon Red
Pokemon Blue
Pokemon Yellow
What Makes It Great
Flexibility in Platforms: Game Freak has released games on various platforms, not just Nintendo hardware. For example, "Tembo the Badass Elephant" was released on PS4, Xbox One, and Steam. This shows the company's willingness to explore different markets.
Focus on "Why": Game Freak has a culture of questioning every element in game development, from programming to character design. This meticulous approach ensures that every aspect of the game is well-thought-out.
Encouraging Developer Growth: Game Freak allows its developers to pitch their ideas, and if approved, they get three months to create a prototype. This process is scheduled so that it doesn't interfere with the company's busiest times, like debugging the latest Pokémon game.
Insomniac Games Inc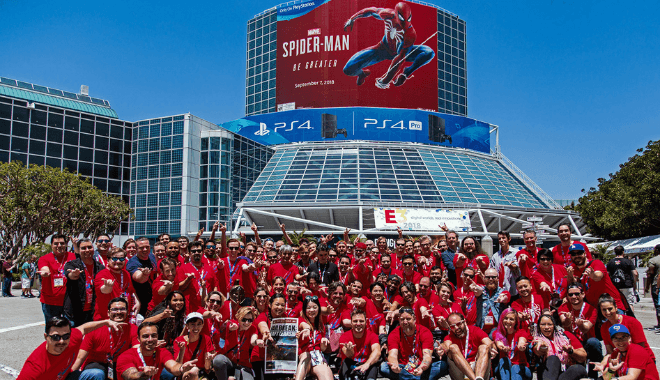 Burbank, California, USA
It was founded in 1994 as Xtreme Software by Ted Price who's the CEO to date. This company has been named before as the best place to work in America by Society for Human Resource Management and one of the best video developers by IGN.
Video games developed by this company include:
Spyro Series
Ratchet and Crank series
Resistance series
What Makes It Great
Creative Independence: Insomniac Games has always maintained its creative independence, even when producing PlayStation exclusives. This allows them to control their own destiny and adapt to the rapidly evolving industry.
Legacy and Impact: Insomniac Games has left a lasting impact on the gaming industry with iconic series that have stood the test of time, like Spyro and Ratchet & Clank.
Focus on Quality Game Design: Insomniac places a high emphasis on quality game design, often taking inspiration from successful titles in the industry to create fluid and responsive game mechanics.
Infinity Ward
Woodland Hills, LA, USA
It was founded by Vince Zampella, Grant Collier, and Jason West in 2002. The company, which is a subsidiary of Activision has had its fair share of top management issues, with some key members of the executive leaving in2009 and 2010, but has since stabilized.
Infinity ward released video games that were ranked as some of the best sellers in the gaming world:
Call of Duty: Modern Warfare
Call of Duty: Modern Warfare 2
What Makes It Great
Heritage and Innovation: Infinity Ward is the original studio behind the Call of Duty franchise, and they take great pride in that heritage. They have a mix of fresh and familiar faces, all striving to make the greatest video games possible.
Player-Centric Approach: Infinity Ward places players at the center of everything they do. They believe in creating strong relationships with their community, which they say inspires them to create and push the Call of Duty franchise to new heights.
Social Responsibility: The company offers various office perks and engages in social and charity events, indicating a balanced work environment and a sense of social responsibility.
Take-Two Interactive Software Inc
New York City, USA, and Windsor, UK
This company was founded 23 years ago in 1993 by game developer Ryan Brant. They have development studios in Toronto, Canada and in North America. It's traded publicly in NASDAQ.
Games developed by the company include:
Grand theft Auto
Civilization
NBA 2K
Red Dead
What Makes It Great
Adaptability and Expansion: Take-Two has made several smart acquisitions over the years, including developers like DMA Design (now Rockstar North), Firaxis Games, and Irrational Games. They have also expanded into the mobile gaming market by acquiring developers like Socialpoint, Playdots, and Nordeus.
eSports Involvement: The company owns 50% of the professional esports organization NBA 2K League, showing its commitment to the growing field of esports
Global Reach: Take-Two has a strong international presence, including various distribution firms for different markets, enhancing its global reach.
Commitment to Quality: The company has been involved in the development of sequels to major franchises like Grand Theft Auto, ensuring a consistent quality and fan following.
Gameloft

Paris, France
The company has won accolades for developing the best video game more than 3 times. It was founded in 1999 by Michel Guillemot.
They have the following titles among their products:
Hero of Sparta
Castle of Magic
Assassin's creed
What Makes It Great
Special Focus on Mobile Gaming: Gameloft has a special focus on the mobile games market, making it a significant player in this rapidly growing sector.
Global Presence: The company operates 18 development studios worldwide, giving it a broad reach and diverse talent pool.
Adaptability and Resilience: Despite being accused of cloning other games, the company has defended its strategy, stating that the video game industry has always played around a limited number of themes. Gameloft's games are often well-polished.
ZeniMax Media Inc
Rockville, Maryland, USA
It was founded in 1999 by Christopher Weaver and Robert A. Altman. It is a privately owned company that currently employs 600 people.
Products to note:
Doom
Quake
The Elder Scrolls
Fallout
Dishonored
What Makes It Great
ZeniMax is an award-winning creator and worldwide publisher of interactive entertainment.
Worldwide Operations: With its main office just outside Washington, D.C., and additional locations across North America, Europe, Australia, and Asia, ZeniMax Media has a global footprint.
Trailblazers in Game Mechanics: The company and its various studios have consistently introduced groundbreaking features in the gaming world. For instance, Bethesda was a pioneer in developing open-world RPGs and was among the first to offer post-launch downloadable content.
Originators of the FPS Genre: a ZeniMax studio based in Dallas, is credited with creating the first-person shooter category through their game, Wolfenstein. They also introduced the concept of Deathmatch in multiplayer gaming.
NCSOFT
Seoul, South Korea
It's a publicly listed company that was founded in 1997 by T.J. Kim. They have subsidiaries in several parts of the world and have developed the following games among others:
Lineage
City of Heroes
Wild Star
Aion
What Makes It Great
Diverse Portfolio: Beyond MMORPGs like Lineage and Guild Wars, NCSoft has also ventured into mobile games and web-based board games, particularly for Asian markets.
Strategic Acquisitions: NCSoft has made several key acquisitions, such as Ntreev Soft and Hotdog Studio, to diversify its game offerings and technological capabilities.
Blizzard Entertainment Inc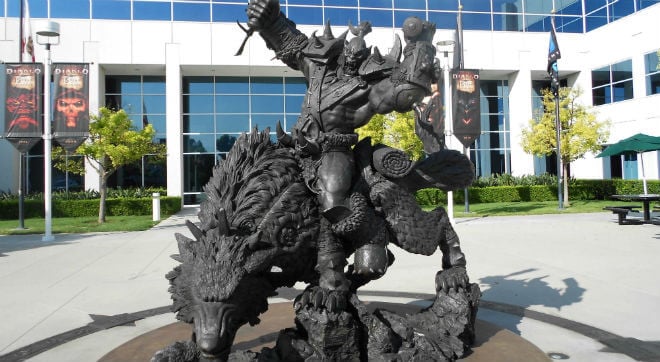 Irvine, California, US
It was founded in 1991 by Michael Morhaime, Frank Peace, and Allen Adham. It has been a subsidiary of Activision Blizzard since 2008. As of 2012, the company had a workforce of 4,700.
Products:
The Lost Viking
Rock and Roll Racing
Diablo series
Overwatch
What Makes It Great
Innovation in Multiplayer Gaming: Blizzard was a pioneer in launching Battlenet in 1996, a platform that revolutionized how gamers connect for multiplayer sessions. It moved away from the expensive per-hour rate model to a more accessible subscription fee, changing the industry standard.
Record-Breaking Sales: Diablo 2 set a Guinness World Record for being the fastest-selling computer game at the time, selling over 1 million units in just two weeks.
Dominance in MMORPG: World of Warcraft broke all previous records in the computer gaming industry, amassing over 12 million subscribers by 2010. Its monthly subscription model made it a dominant force in the MMORPG market.
Global Reach in China: Blizzard successfully entered the Chinese market through a distribution agreement with NetEase, even after facing regulatory issues with a previous distributor.
Zynga
Headquarters: San Francisco, California USA
The company was founded in 2007 by Marc Pincus, Justin Waldron with two others. The company develops social video games that are stand-alone as well as to run on mobile platforms. It has a workforce of 1669 and a revenue of USD 764 Million in 2015.
Notable products are:
Farm Ville
Zynga Poker
ChefVille
What Makes It Great
Pioneering Social Gaming: Zynga was one of the first companies to focus on social gaming, launching Zynga Poker as the first social online poker game. It quickly became one of the largest free poker games in the world.
Rapid Development and Virality: FarmVille was developed in just six weeks by a team of nine people and became an immediate viral hit, reaching 1 million Daily Active Users (DAUs) by the end of its first week.
Fastest Growing Game in History: CityVille reached 26 million daily users in just 12 days, becoming the fastest-growing game in history according to VentureBeat.
Transition to Mobile: After facing a decline in Web gaming on Facebook, Zynga successfully transitioned its focus to mobile gaming, acquiring companies that specialize in mobile titles.
Nexon Co. Ltd
Tokyo, Japan
It was founded in 1994 by Kim Jung Ju and Jake Song. It had a workforce of 4,656 in 2014 and revenue of 190.263 Japanese Yen in 2015 and has offices in Germany, South Korea, and the US.
Products:
Nexus: Kingdom of the Winds
Shattered Galaxy
MapleStory
What Makes It Great
Pioneers in Free-to-Play: Nexon is a pioneer in the free-to-play online Virtual World games, offering content and services that engage players over long periods, sometimes even decades.
Global Reach with Local Focus: Nexon maintains various offices around the world, including South Korea, the United States, Taiwan, and Thailand. Each regional subsidiary is independently managed and develops its own strategy for products and services.
Innovative Revenue Models: Nexon's games like Dungeon & Fighter and MapleStory have generated billions in lifetime revenue, showcasing the company's ability to monetize free-to-play games effectively.
Konami Holdings Corporations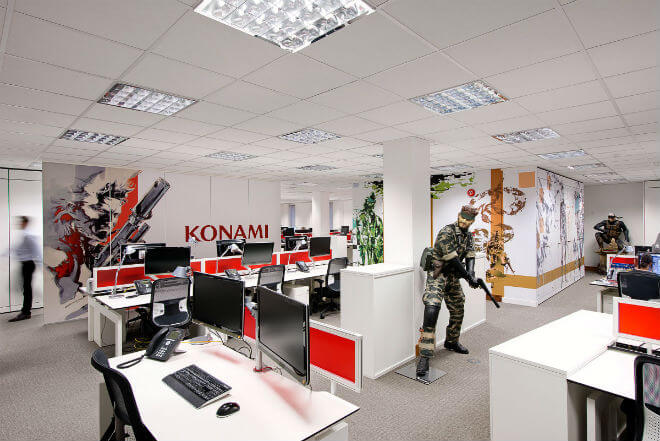 Minato, Tokyo, Japan
The company was founded in 1969 in Osaka, Japan, by Kagemasa Kozuki. By 2014, it had a total of 5,453 employees.
Products:
Scramble
Super cobra
Frogger
Dance Dance Revolution (2014 edition)
What Makes It Great
Diverse Portfolio of Franchises: Konami is known for a wide range of video game franchises including Metal Gear, Silent Hill, Castlevania, Contra, and Yu-Gi-Oh!, among others. This diversity allows them to appeal to a broad audience.
Innovation and Pioneering: Konami has been a pioneer in the gaming industry, introducing popular arcade games in the early 1980s like Scramble and Frogger. They were also early adopters of home gaming systems.
Financial Strength: As of 2020, the company had a revenue of ¥ 262.8 billion and a net income of ¥ 19.9 billion, making it the nineteenth-largest game company in the world by revenue.
Bethesda Game Studios
Rockville Maryland, US
It is a subsidiary of Bethesda Softworks and was founded in 2002. It is a developer famed for the following video games:
The Elder Scrolls IV: Oblivion
The Elder Scrolls IV: Nights of the Nine
The Elder Scrolls IV: Skyrim
What Makes It Great
Longevity and Consistency: Bethesda has been in the gaming industry since the '80s and has consistently produced high-quality games that sell millions of copies each year.
Acquisition of Legendary Franchises: Bethesda smartly acquired franchises like Fallout and DOOM early on, allowing them to create unique, new games from already existing popular franchises.
Collaborative Approach: Bethesda is known for collaborating with other companies to bring in fresh ideas and creative mindsets, enhancing the quality and diversity of their games.
Double Fine Productions Inc.
San Francisco, California, USA.
The company was founded in July 2000 by Tim Schafer. It has a workforce of 65 people. The company broke new ground when the executives used crowdfunding to raise USD 3 Million for the development of their first game, Broken Age. Their other products are Psychonauts and Brutal Legend.
What Makes It Great
Innovative Game Titles: Double Fine has consistently put out cult classics like the original Psychonauts, Brütal Legend, and Broken Age. Their games are known for being quirky, inventive, and off-beat.
Financial Stability through Microsoft Acquisition: Being acquired by Microsoft has provided Double Fine with a level of financial security it didn't have before, allowing it to focus more on creative endeavors.
Adaptability and Resilience: The company has faced numerous challenges, including near-closures and project cancellations. However, they've always found a way to adapt, whether through crowdfunding or pivoting to smaller projects.
id Software
Richardson, Texas, USA
The company was founded in 1991 by John and Adrian Carmack, Tom Hall and John Romero. It had over 200 employees in 2011 and is a wholly-owned subsidiary of ZeniMax Media.
Products:
Wolfeinstein
Doom
Quake
Rage
What Makes It Great
Pioneers of the FPS Genre: id Software is credited with popularizing the first-person shooter (FPS) genre, which is now one of the most dominant genres in video gaming.
Innovative Technology: John Carmack, one of the co-founders, discovered a technique for side-scrolling graphics, which was groundbreaking at the time. This technology was later used to create detailed 3D environments in their games.
Shareware Distribution Model: id Software used a shareware model for game distribution, offering a free demo but requiring payment for the full game. This model proved to be extremely lucrative for the company.
Multiple Iconic Franchises: The company didn't stop at one successful FPS; they created three iconic franchises: Wolfenstein 3D, Doom, and Quake, each bringing new elements to the FPS genre.
Rare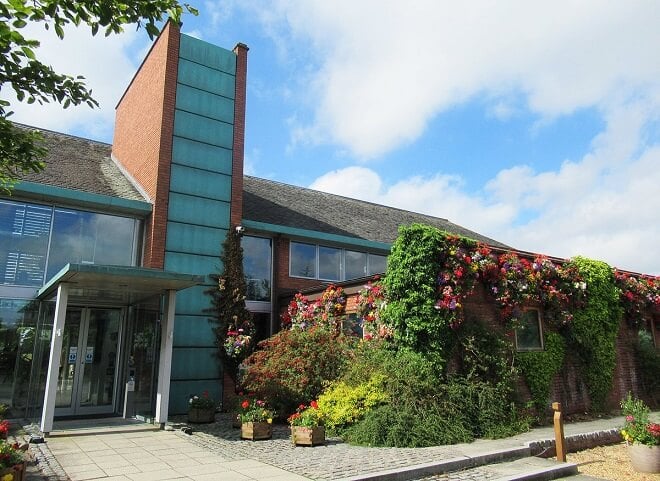 Twycross, Leicestershire, UK
The company was founded in 1985 by Tim and Chris Stamper. They initially worked with Nintendo, to develop some of their most successful games such as Cameos: Effects of Power, Perfect Dark Zero and Viva Piñata. The company was acquired by Microsoft in 2002. The workforce is about 200 people.
What Makes It Great
Revolutionary Game Development: Rare has consistently pushed the boundaries of the video game industry by crafting games that encompass a wide range of genres, such as platformers, first-person shooters, and action-adventure titles. Their utilization of Silicon Graphics workstations during the early '90s elevated them as the leading technological innovators in the UK gaming scene.
Robust Collaboration with Nintendo: Rare secured a prominent position as a second-party developer for Nintendo throughout the '90s. This partnership granted them the creative liberty to select characters from Nintendo's extensive roster, culminating in the widely acclaimed "Donkey Kong Country," a game that achieved global sales exceeding nine million copies.
Versatility and Progression: Rare has exhibited its adaptability in the ever-evolving gaming landscape by seamlessly transitioning to new platforms and technologies. Following their acquisition by Microsoft, they adeptly shifted their focus to Kinect and Xbox Live avatars, underscoring their flexibility and commitment to staying at the forefront of the industry's evolution.
Retro Studios
Austin, Texas, USA
The company was founded by Jeff Spangenberg in 1998 to develop video games. Presently, it is a subsidiary of Nintendo, having been successfully acquired in 2000. The company has a workforce of about 100 and the following video games:
Metroid Prime Series
Donkey Kong Country series
What Makes It Great
Resilience in the Face of Challenges: Retro Studios went through multiple rounds of layoffs and project cancellations. Despite this, the company managed to produce one of the greatest games of all time, Metroid Prime.
High-Quality Talent: The studio attracted top developers from renowned companies like Valve, Id, and LucasArts. Even junior staff were highly skilled, contributing to the company's eventual success.
Nintendo's Trust: Despite early failures, Nintendo saw potential in Retro Studios and trusted them with the Metroid franchise. This trust was not misplaced, as Metroid Prime became a huge success.
Sonic Team
Ota, Tokyo, Japan
It was founded by Yuji Naha, Yaoto Nahshima, Hirokazu Yasuhara, and Mahabu Kusunoki. It is a wholly-owned subsidiary of Sega in 2000.
Popular video games:
Sonic the Hedgehog
Sonic the Hedgehog 2
Sonic Adventure
Phantasy Star Online
What Makes It Great
Legendary Achievements: Sonic Team has gained legendary status through their creation of the iconic Sonic the Hedgehog series, a monumental success that played a pivotal role in driving millions of Sega Genesis sales.
A Wide Array of Creations: Beyond Sonic, they have crafted a diverse portfolio of exceptional games, including titles such as "Nights into Dreams" and "Phantasy Star Online." This wide-ranging body of work underscores their remarkable versatility in the field of game development.
Trailblazers in Online Gaming Innovation: Sonic Team cemented their status as trailblazers in the realm of console online gaming with the launch of "Phantasy Star Online," a game that achieved both critical acclaim and remarkable commercial success. Their pioneering efforts have left an indelible mark on the industry.
LucasArts
San Francisco, California
It is owned by Lucasfilms and founded by George Lucas in 1982. The company has a small intimate workforce of less than 10.
Products:
Maniac Mansion
Habitat
Worlds Away
What Makes It Great
A Broad Spectrum of Game Concepts: LucasArts' creative studio boasted a wide array of imaginative game ideas, ranging from the eccentric adventures of titles like "I Was a Teenage Lobot" to the intricacies of simulation games like "Life in the Balance." This remarkable diversity attests to the culture of creative freedom and innovation that thrived within the company.
Preservation of Historical Legacy: Wilmunder took upon himself the crucial task of meticulously archiving significant documents and design materials, recognizing their historical significance. This extensive archive now offers a comprehensive and invaluable glimpse into the evolution of LucasArts' creative endeavors during its initial two decades.
Influence on Future Blockbusters: Some of the game concepts devised by LucasArts demonstrated a visionary quality, prefiguring the success of games that emerged years later. For instance, the proposed game "Second Genesis" exhibited a structural resemblance to the acclaimed Mass Effect series, underscoring LucasArts' role in shaping the future of the gaming industry.
Level-5 Company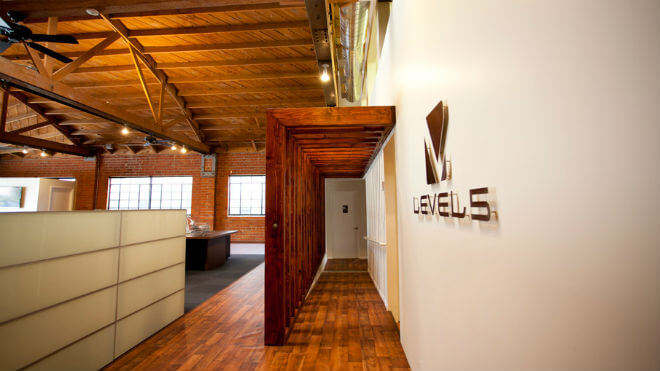 Fukuoka, Japan
It was founded in 1998 by Akihiro Hino and his team of developers. The company has a workforce of 280 people and the following games among others:
Dark Crowd series
Professor Layton series
Ni no Kuni
What Makes It Great
Global Presence: Despite being a Japanese company, Level-5 has a global reach with games that have been published worldwide, sometimes in partnership with other major companies like Nintendo.
Innovative Game Franchises: Level-5 is renowned for creating multiple successful game franchises like Dark Cloud, Professor Layton, Inazuma Eleven, Ni no Kuni, Yo-kai Watch, and Snack World.
The company has developed games across various platforms, including PlayStation, Nintendo DS, and mobile phones, making it versatile in the gaming industry.
Atari
California, USA
The company was established in 1972 by Nolan Bushnell and Ted Dabney. It has undergone several acquisitions in its years of existence, to be currently owned by Atari Interactive. Some of the games developed by this company caused some major revolution throughout the gaming industry. They are:
What Makes It Great
Pioneering the Gaming Culture: Founded in 1972 by Nolan Bushnell and Ted Dabney, Atari revolutionized the gaming industry with its coin-operated games and the iconic PONG, which became an instant classic.
Influence on Tech Giants: Steve Jobs and Steve Wozniak developed the game "Breakout" for Atari, which later served as inspiration for the Apple II computer.
First Home Gaming Console: The Atari 2600, initially called the VCS (Video Computer System), was the first console to bring video games into homes, selling nearly 30 million units worldwide.
Thatgamecompany LLC
Los Angeles California, USA.
It's a privately held company founded in 2006 by Kellee Santiago and Jenova Chen, then students at the University of Southern California.
They've since developed:
What Makes It Great
Critical and Commercial Success: Games like "Journey" have received critical acclaim and have become the fastest-selling games on platforms like the PlayStation Network. Their titles often receive awards and nominations, further solidifying their reputation.
Founder's Vision: Founded by Jenova Chen and Kellee Santiago, both of whom were students at the University of Southern California, the company was born out of a vision to create games that express something different than traditional video games.
Financial Resilience: Despite facing financial difficulties, such as nearly running out of money during the development of "Journey," the company managed to bounce back, securing venture capital funding for future projects.
Multi-Platform Presence: Their games are not just limited to one platform. For example, their game "Sky: Children of the Light" was released on iOS, Android, Nintendo Switch, and PlayStation.
Beenox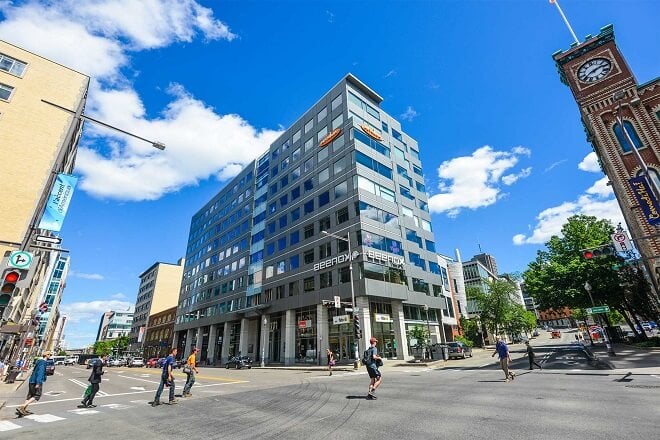 Quebec, Canada
The company was founded in 2000 by Dominique Brown, and then later in 2005 was acquired by Activision. It has about 440 employees and the following video games to its name:
Bee Movie Game
Spider-Man: Friend or Foe
What Makes It Great
Collaborative Projects: Beenox has often collaborated with other studios, such as Mercenary Technology for Call of Duty: Black Ops III and Vicarious Visions for Skylanders, demonstrating their teamwork and collaborative spirit.
Diverse Portfolio: Beenox has worked on a wide array of games, from film-inspired titles like Bee Movie Game and Monsters vs. Aliens to popular franchises like Guitar Hero and Call of Duty.
Expansion and Growth: In March 2022, Beenox announced the opening of a second office in Montréal, Quebec, increasing its staff count by 20%. This indicates a strong trajectory for future growth.
1C Company
Moscow, Russia
The company is headquartered in Moscow, Russia and has over 700 employees. It was started in 1991 and has been pre-dominant in the European video game market. Some of their famed games are:
Cliffs of Dover
Theatre of War
Hard Truck 2
What Makes It Great
Diverse Portfolio: 1C Company is not just a software developer; it also distributes and publishes video games. They have a comprehensive business software suite known as 1C:Enterprise, which is a leader in the Russian market.
Historical Significance: Founded in 1991, their first product was a bookkeeping software called "1C:Accounting," which became the most widespread accounting program across Russia and former USSR states.
Strategic Acquisitions: The company has made several strategic acquisitions, including Cenega Publishing, which was rebranded as 1C Publishing EU. They also acquired a controlling stake in various other companies like Megaplan and Quick Resto.
Global Presence: 1C has an international presence, especially in Central Europe, employing over 400 people in Poland, Czech Republic, and Hungary. They also have a network of more than 10,000 long-term partners in 25 countries.
EA Maxis
Redwood City, California, USA
Maxis is a public company established in 1987 and ran independently until the acquisition by EA in 1997.
Some of the games developed by Maxis are:
The Sims series
Spore
Dark spore
What Makes It Great
Innovative Simulation Games: Maxis is renowned for its groundbreaking simulation games like The Sims, SimCity, and Spore. These games offer players an almost endless experience with no specific goals, allowing for a wide range of playstyles.
Pioneering Founders: Founded in 1987 by Will Wright and Jeff Braun, Maxis has been a trailblazer in the gaming industry. Will Wright's creative genius has been a driving force behind the company's most successful titles.
Adaptability and Resilience: Despite facing a series of studio closures and layoffs in the late 2010s, Maxis has managed to reorganize and adapt. New studios under the Maxis brand were announced in 2019 and 2021, showing the company's resilience and ability to evolve.
Part of Electronic Arts: Being a division of Electronic Arts (EA) since 1997 has given Maxis a strong distribution channel and the resources to develop high-quality games.
Polyphony Digital
Fukuoka Japan
The company was founded in April 1998. The company has at least 140 employees, with an operating income of 10Million Yen. They have developed these games among others:
Gran Turismo series
Tourist Trophy
What Makes It Great
Specialization in Racing Games: Polyphony Digital is best known for its Gran Turismo series, which has become one of the most successful racing game franchises. The series is designed to be a realistic driving simulator, offering true-to-life driving physics.
Innovative Real-World Applications: The company has extended its expertise beyond gaming. They have developed special versions of Gran Turismo for car manufacturers as demonstrators and even designed a special body kit for Nissan's 350Z coupe. They were also contracted to design the multifunction display on the new Nissan GT-R.
Global Presence: Polyphony Digital has a diverse geographical footprint with four studios: two in Japan, one in the Netherlands, and one in the United States.
Leadership and Vision: Led by founder Kazunori Yamauchi, the company has consistently pushed the boundaries of what is possible in racing games. His vision has made Gran Turismo a household name among gamers and car enthusiasts alike.
EA Dice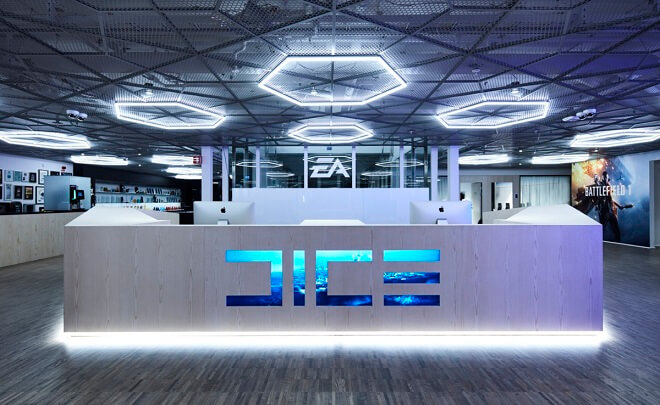 Stockholm, Sweden
The company was founded by 1992 and ran independently until the 2006 acquisition by EA. The company employs over 560 people and has an annual revenue of over 798 Million SEK.
Notable productions:
Battlefield series
Mirrors Edge
Star Wars Battlefront
What Makes It Great
Innovative Game Series: DICE is known for its popular game series like Battlefield, Mirror's Edge, and Star Wars: Battlefront.
Frostbite Game Engine: Through their Frostbite Labs division, DICE also develops the Frostbite game engine, which is a significant technological advancement in the gaming industry.
Global Presence: Founded in Sweden, DICE has expanded its reach globally and has been a subsidiary of Electronic Arts since 2006.
Intelligent Systems Co. Ltd
Kyoto, Japan
It's a Japanese game developer founded in 1986.
The company is a limited liability company with a workforce of 130 people and the following games in their fold:
Fire Emblem
Paper Mario
Wars
What Makes It Great
Innovative Development Tools: Intelligent Systems was responsible for creating various development hardware that both first and third-party developers use for making games for Nintendo systems. They developed the IS Nitro Emulator, which is the official development kit for the Nintendo DS.
Diverse Game Portfolio: While they are best known for their work on Nintendo-published games like Fire Emblem and Paper Mario, they have also developed games that were published by other companies. For example, Cubivore: Survival of the Fittest was published by Atlus in North America, and they have developed various Dragon Quest games published by Square Enix.
Evolution from Auxiliary to Independent: The company started as an auxiliary program unit for Nintendo, providing system tools and minor contributions to larger games. Due to the success of their early games like Famicom Wars and Fire Emblem, they began to hire more staff and transitioned into a full-fledged game development group.
SCE Santa Monica Studio
Playa Vista, LA, USA
It's a development branch of Sony, established in 1999 in Santa Monica. They employ over 220 people and have developed the following games:
Kinetica
God of War series
What Makes It Great
Innovation in Game Engines: In its early years, the studio developed the Kinetica game engine, which was not only used for their debut title but also by other developers like Insomniac Games and Zipper Interactive.
Record-Breaking Sales: Their work on 2018's God of War and 2022's God of War Ragnarök not only received critical acclaim but also became the fastest-selling titles for both Santa Monica Studio and Sony Interactive Entertainment.
EA Canada
Burnaby, British Columbia, Canada
It houses the largest video game test operation in the world and employs 1300 people. The company was founded in 1983 and is a division of EA. It's best known for:
NHL Series
FIFA series
Need for Speed series
What Makes It Great
Longevity and Experience: EA Canada, also known as EA Vancouver, is Electronic Arts' largest and oldest studio, originally opening as Distinctive Software in 1983.
World's Largest Test Operation: The studio houses the world's largest video game test operation, ensuring high-quality products.
Diverse Game Portfolio: EA Canada has developed a wide range of games across different genres and series, including the NHL series, FIFA series, and SSX series.
Technological Advancements: EA Canada developed the EA Graphics Library (EAGL), a game engine used in some of EA's notable games like the Need for Speed.
PopCap Games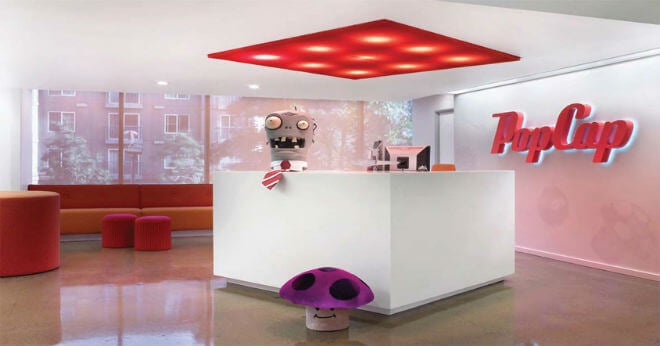 Seattle, Washington, USA
This company, founded in 2000 is credited for taking simple games concepts and turning them into a game that catches the eye of the seasoned gamer. With a workforce of about 400, the company has developed the following games among others:
What Makes It Great
Original Name and First Game: The company was initially named "Sexy Action Cool" and their first game was a strip poker game called "Foxy Poker," which was intended to fund their future projects.
Massive Sale to EA: Electronic Arts acquired PopCap for a whopping $650 million with an additional $100 million stock option, highlighting the company's significant value in the gaming industry.
Petroglyph Games
Las Vegas, Nevada, USA
It is a privately owned company that was started in 2003 by Westwood studios when the latter shut down. The company has about 115 employees and has developed the following games among others:
Star Wars: Empire at War
Universe at War: Earth Assault
Grey Goo
What Makes It Great
Diverse Portfolio: Petroglyph has worked on a wide range of games, from Star Wars: Empire at War to original titles like Universe at War: Earth Assault. They have also ventured into free-to-play and microtransaction-based games.
E3 2010 Awards: Their game End of Nations won multiple E3 2010 Awards for Best Booth, Best MMO, Best RTS, and others, highlighting their ability to create buzz and recognition in the industry.
Relic
Vancouver, British Columbia, Canada
The company is owned by Sega and has had a very successful run with some of their earlier releases:
Home World
War Hammer: 40,000
Company of Heroes
What Makes It Great
Innovative Game Mechanics: Relic is known for its innovative gameplay mechanics, such as the territory-control resource system in the "Company of Heroes" series. This has made it one of the greatest real-time strategy franchises of all time.
Award-Winning Franchises: The "Company of Heroes" franchise alone has won multiple awards and sold over 10 million copies worldwide. Their other franchises like "Dawn of War" and "Age of Empires IV" have also received critical acclaim.
Community and Culture: Relic has a culture of kindness, transparency, and play. They organize movie nights, game tournaments, and community events, emphasizing that good work starts with a community you're excited to spend your day with.
Technical Prowess: They have their own proprietary technology, the Essence Engine, which has evolved over the years and is the backbone of their development process. This allows them to create visually stunning and mechanically complex games.
Treasure Co. Ltd
Tokyo, Japan
The company was founded in 1992 and employs over 25 people currently. The following games have been developed here:
Wario World
Mischief Makers
Gunstar Heroes
What Makes It Great
Cult Following: Treasure has a dedicated fan base, especially for their action games developed during the 1990s. They have been called one of the best Japanese indie studios and 2D game developers.
Technological Prowess: They are known for pushing hardware to its limits. For example, they chose to develop Gunstar Heroes for the Sega Genesis specifically because the system's microprocessor was necessary for the visuals and gameplay they envisioned.
Flexible Work Structure: Unlike other companies, Treasure does not have a rigid hierarchy or designated lead designers. Game design is a collaborative effort between programmers and artists, allowing for more creative freedom.
Longevity and Adaptability: Despite a decrease in output in the 2010s, the company has managed to survive for over three decades. On its 30th anniversary in 2022, Treasure announced it was working on a "highly requested" game.
The 20 Best Video Game Publishers (2021)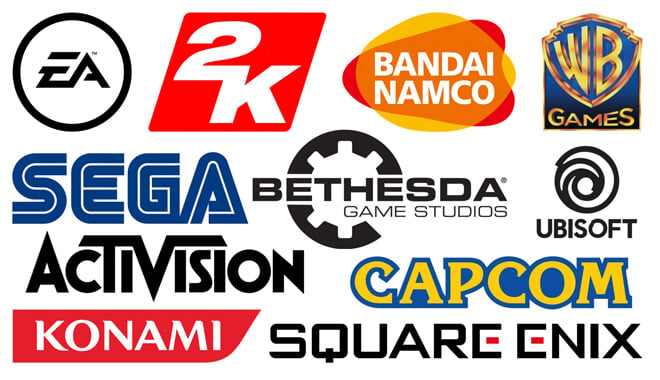 When we boot up our gaming systems, ready to play our newest game, we're quickly flooded with a slew of company logos. Although we just want all these credits to fly by so the gameplay can begin, there is a certain comfort to seeing some of those well-known company names.
What is a game publisher?
Well, it often isn't the developer. It's a company that publishes the video game created by the game studio. They usually finance the creation of the game, involving themselves in all of the advertising and marketing, leaving the actual 'game' aspect to the developers.
With that said, let's take a look at the top 20 game publishers. Now, I could easily just rank these publishers based on revenue. However, I'm going to take in a few things into account as well as revenue: game catalog, company consistency, and other factors.
Here we go, the best video game publishers this year.
Capcom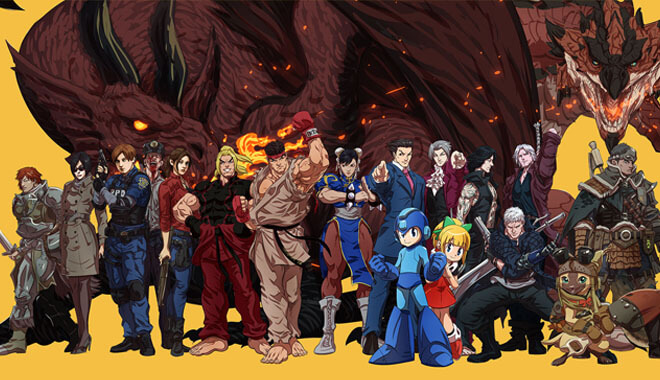 Capcom has been a staple in the gaming world for decades. They are responsible for some of the most iconic games. Street Fighter, Resident Evil, and Mega Man are just some of the beloved titles that Capcom has developed or published.
They have a great record of accomplishment with publishing games both in house and from third parties. On Metacritic, they have an average score of 79.3%. The remake of Resident Evil 2 was a serious win for the publisher.
What Makes It Great
Global Dominance: Tencent is the world's largest video game publisher by revenue, with approximately $6.7 billion in game revenue in the fourth quarter of 2020. It dominates the Chinese market and is expanding globally, with 25% of its games revenue now coming from international markets.
Diverse Portfolio: Tencent has been acquiring an extensive portfolio of international game studios, including Riot Games, and has invested in more than three dozen international gaming companies. It owns a variety of games that target different audiences, from mobile games to PC games.
Innovation and Future Vision: Tencent is laying the foundation for building the metaverse, a sprawling digital universe made up of various IPs. It has the resources and vision to develop its version of the metaverse, which will be a mix of video games and a gamified social media experience.
Nintendo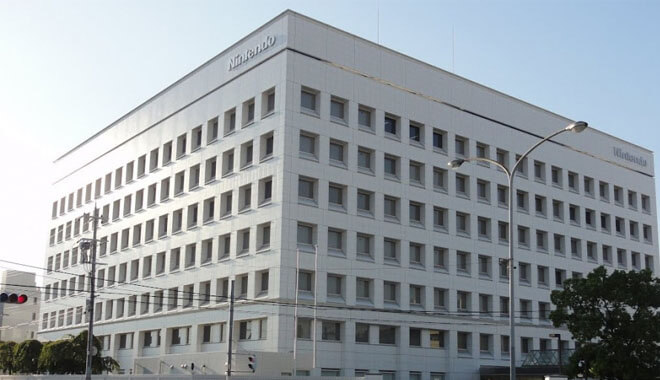 What more needs to be said about Nintendo? Their wide array of game franchises and loveable characters speak better to their track record than anyone could ever put into words.
Most recently recorded, their revenue was $9.9 billion. Recent projects funded like the Nintendo Switch, Mario Odyssey, and Splatoon 2 have further solidified their valuable hold on gaming. Metacritic has them sitting at 76.4%. Things are only getting better for Nintendo at this point; they really can't fail.
Sony
Sony is truly a powerhouse. With great sales with the PS4 and a recent earning of $16.5 billion, Sony is sitting pretty at the top of many lists.
Their recent release of God of War in 2018 was a major windfall for the publisher and further showed that they are a force to be reckoned with. Metacritic scoring is 71.8%.
Microsoft
Microsoft has, in the past, taking the blame for its somewhat clumsy approach to marketing the Xbox One and its catalog, but it didn't make a dent in sales.
Microsoft is earning $10.4 billion and shows a determination and tenacity going into the future that other publishers better watch out for. The only negative of their year was disappointing reviews and sales of the then anticipated Sea of Thieves, which currently has a user score of 4.1—yikes.
Electronic Arts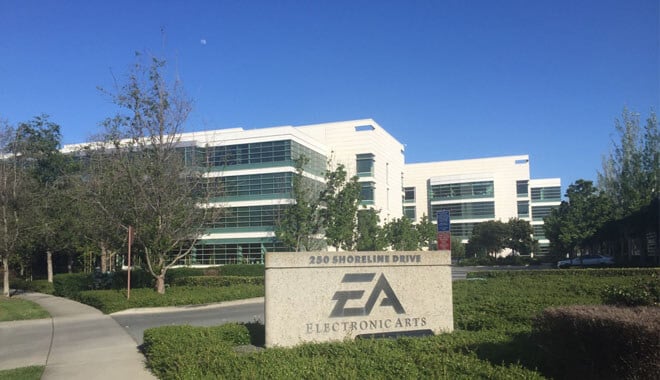 EA has been a punching bag for some due to their blunders regarding Star Wars Battlefront and their DRM policy, but like Microsoft, it didn't faze them at all. The finances speak for themselves—$5.2 billion.
They also have franchises like Madden, the FIFA series, and their own digital platform, Origin. EA has no worries about going into the future. Metacritic's rating is 77.5%
Sega
Beloved makers of Sonic have recently had great success in their recent PC title, Two Point Hospital. Their reach is wide, with them releasing many different titles this year not related to franchises like many other publishers. Metacritic has them at 78.5%
Activision Blizzard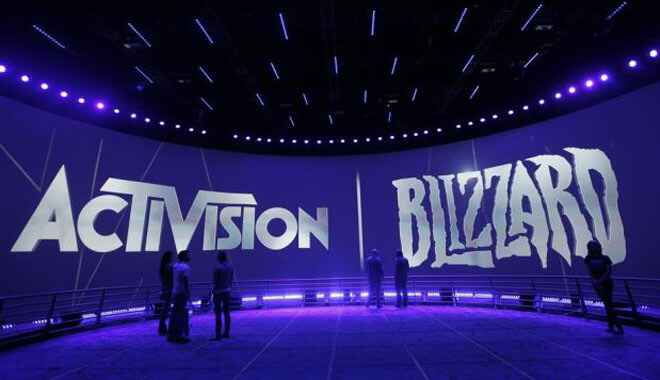 What a doozy. With profits of $7.2 billion, the beloved publisher of modern classics of League of Legends and World of Warcraft is smooth sailing this year.
Profits from the aforementioned games plus esports sponsorships have helped the company dominate the online gaming market. Metacritic has them at 77.4%.
Tencent Games
Tencent is always a surprise to me. You have all the well-known publishers like Nintendo, then Tencent sneaks up on you and surprises you with a revenue of $4.4. billion.
Tencent is one of the premier mobile gaming companies. Of course, they have PC titles, but their mobile gaming is what brings the real money in.
Bandai Namco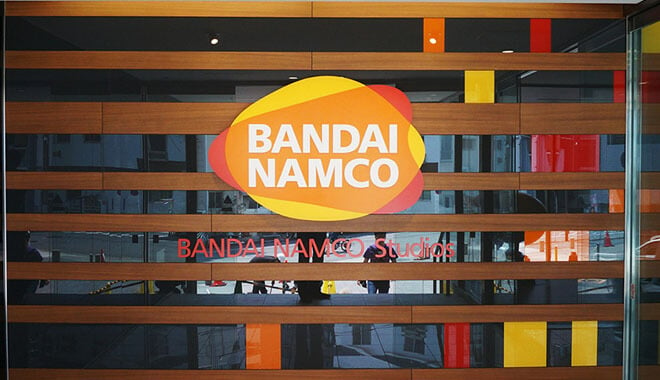 I love Bandai Namco. Not only are they a game publisher, but they do so much more. They take advantage of the insane media properties they own like Dragonball Z and Gundam.
This team publishes classic franchise titles like Ace Combat Dark Souls and Tekken. They are a powerhouse in Japan particularly, receiving $3.6 billion in revenue. Metacritic rests at 71.8%.
What Makes It Great
Diverse Portfolio of Franchises: Bandai Namco owns several multi-million video game franchises like Pac-Man, Tekken, Soulcalibur, Tales, Ace Combat, and Dark Souls. Pac-Man serves as the official mascot of the company.
Media Licenses: The company owns the licenses to several popular Japanese media franchises, such as Shonen Jump, Gundam, Kamen Rider, Super Sentai, Sword Art Online, and the Ultra Series.
Square Enix
The developers and publishers of the Final Fantasy series have a reputation that precedes itself. Classics like Dragon Quest and Kingdom Hearts made this company a force to be reckoned with. 2018 was a more difficult year for them, however.
Since they didn't release another Final Fantasy title or something from deeper in their catalog, their sales were $2.2 billion—still nothing to smirk at! Hopefully, they've benefited greatly from the release of Kingdom Hearts III in early 2019. Their Metacritic score is 71.0%.
Ubisoft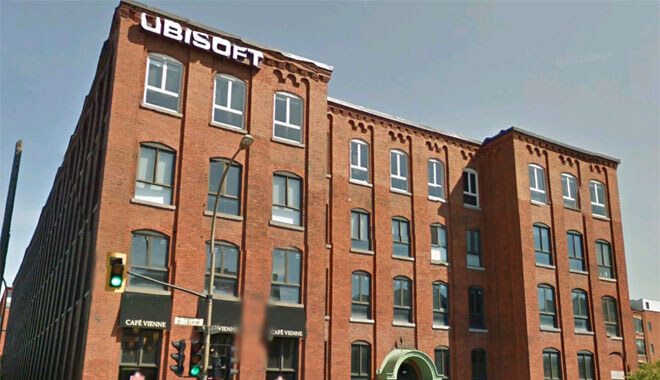 Everyone's favorite developer of Assassin's Creed and Far Cry is right at home on the list. With a crisp $2 billion in 2018 revenue, the French company is dedicated to their franchises, constantly building on them, and making them into powerhouses.
It really shows too: recent titles like Far Cry 5 and Assassin's Creed: Odyssey were amazing successes for them. Metacritic score is 73.7%.
Paradox Interactive
A personal favorite publisher of mine, Paradox deals in many strategy titles for the PC. Their major success comes with their great game Cities: Skylines and its expansions. Metacritic has 75.2% for them.
What Makes It Great
Paradox Interactive is known for publishing a wide range of historically themed strategy games, including grand strategy games, role-playing games, and management simulators. They are not limited to a single genre, which makes them versatile in the gaming industry.
Long-Term Support: The company is known for its "long tail" approach, where they continue to develop and support their games for years after the initial release. This includes both free updates and paid downloadable content (DLC), enhancing the gaming experience and keeping the community engaged.
Bethesda Softworks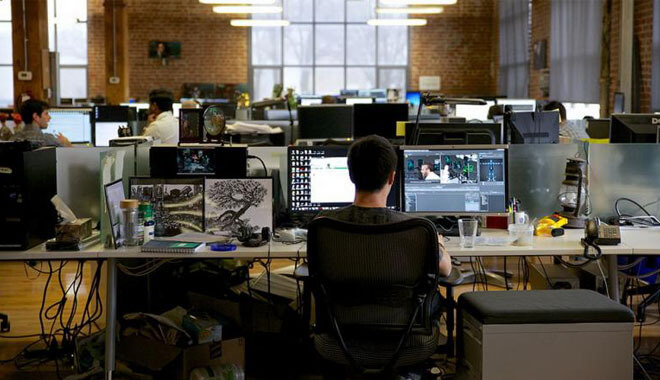 Bethesda is one of those publishers you can count on. Games like Skyrim, Fallout, Doom, and Wolfenstein have all gone through Bethesda's hallowed halls. Metacritic score of 71.4%.
What Makes It Great
Pioneering Role in RPGs: Bethesda is the creator of the iconic "The Elder Scrolls" series, which has set the standard for open-world RPGs.
Innovative Game Engines: Bethesda developed XnGine, a 3D game engine, replacing the raycasting engine used for Arena. This engine was used in several games, showcasing their technical prowess.
Acquisition and Revival of Fallout: Bethesda acquired the Fallout franchise and revitalized it with titles like Fallout 3, Fallout 4, and Fallout 76, adding a new dimension to their portfolio.
Warner Bros. Interactive
Warner Bros. has found recent success in publishing titles like Batman Arkham series, the Lego series, Shadow of Mordor and its sequel, Shadow of War.
With a total of 20 distinct products released during the year and a solid score of 73.3%, Warner Bros. Interactive is quickly on the rise.
What Makes It Great
Diverse Portfolio of Studios: WB Games manages a wide range of wholly-owned game development studios like TT Games, Rocksteady Studios, NetherRealm Studios, and Monolith Productions, among others. This allows them to produce a variety of games across different genres.
Innovative Business Models: WB Games was one of the first to transition "The Lord of the Rings Online" to a free-to-play model, showing adaptability and a willingness to experiment with different revenue streams.
Strong Intellectual Properties: WB Games has the rights to some of the most iconic franchises, including Batman, Mortal Kombat, and the Lego series, allowing them to create games that have a built-in fan base.
Take-Two Interactive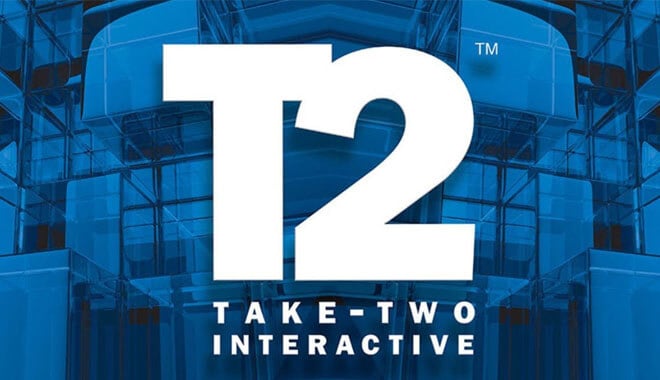 Take-Two had its publishing roots in helping games like the Grand Theft Auto series and the Borderlands franchise. They're keeping bust today, releasing 9 distinct products, and averaging a score of 77.0%.
Take-Two found their biggest success of the year in releasing a port of Sid Meier's Civilization VI for the Nintendo Switch.
Focus Home Interactive
Focus recently published the story-driven game The Council for PC, Xbox, and PS4. This title helped the publisher achieve an average of 69.8%, with their lowest title, Space Hulk: Deathwing receiving mixed to poor reviews.
NIS America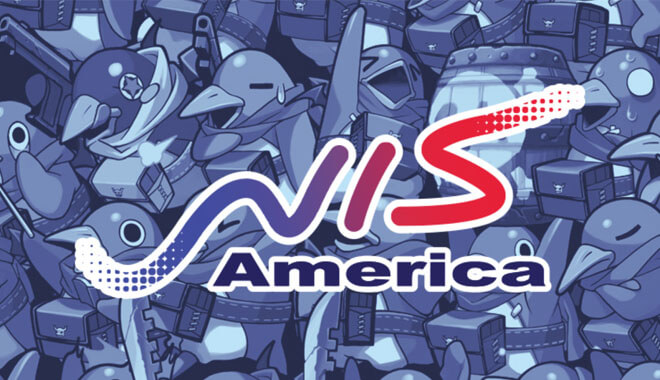 NIS stands for Nippon Ichi Software and like the name states, it's the American branch. This past year saw them publish 17 distinct titles to earn them an average score of 69.5%. Their biggest benefit was the release of Disgaea 1 Complete for the PS4.
What Makes It Great
Innovative Game Mechanics: NIS America is known for its Disgaea series, which introduced a unique setting and gameplay mechanics that have been carried through the series. The games are full of zest and original flavor.
Emotional Storytelling: Games like "Phantom Brave" and "Soul Nomad & the World Eaters" offer emotional tales that captivate players. The stories are often played out in unique, isometric, grid-free SRPGs.
Multiple Routes and Endings: Games like "Soul Nomad & the World Eaters" offer players control over how the story ends, presenting multiple routes and drastic endings.
Evolution of Graphics and Gameplay: With each new installment, especially in the Disgaea series, NIS America has pushed the boundaries of graphics and gameplay mechanics. For example, Disgaea 4 used high-resolution graphics to bring the characters to life.
Koei Tecmo
The Japanese publisher responsible for games like Dead or Alive and the unending stream of Dynasty Warriors games, mostly deals with historical, RPG, and adventure titles.
Their average rating was 69.9%, their best titles of the year being Dead or Alive 6, Dynasty Warriors 7: Extreme Edition, and Attack on Titan 2.
What Makes It Great
Special Reputation for Collaborations: Koei Tecmo has built a reputation for successfully collaborating with other companies on big IPs. They have been trusted with franchises like Zelda and Fire Emblem, which has elevated their standing in the industry.
Balancing Original IPs and Collaborations: The company aims to release one major game each year based on their own IP. Their action role-playing title, Nioh, has sold three million copies, proving they can also succeed with original IPs.
Cultural Identity as a Strength: Unlike other Japanese companies that tried to westernize, Koei Tecmo embraced its Japanese identity. This has not only appealed to the western market's growing interest in Japanese culture but has also given them a head start in the Chinese market.
Mobile Market Strategy: Koei Tecmo has adapted its mobile game monetization strategies to suit the tastes of different regional markets, showing a nuanced understanding of global player behavior.
Devolver Digital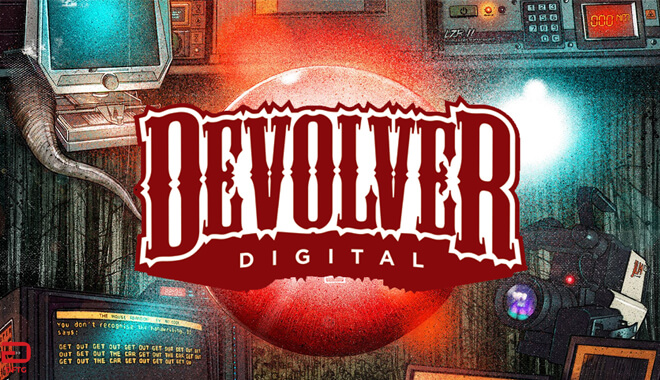 Devolver is a unique publisher dealing with titles like Hotline Miami, The Talos Principle, and the insane Broforce. Devolver has a great track record for publishing, earning them an average of 75.5%.
What Makes It Great
Small Team, Big Impact: Despite being a small team of just 16 people, Devolver Digital has published close to 100 games. They have no physical office and team members are scattered across the globe.
Indie Developer Focus: The company's primary goal is to help indie developers reach a larger audience. They have successfully turned unknown games into hits.
Digital-First Strategy: Devolver made a strategic decision to focus solely on digital distribution, primarily through Steam. This freed them from the constraints of physical goods and allowed them to maintain control over the company.
No Corporate Backing: The team decided to avoid corporate backing to maintain their independence. They even worked additional jobs to keep the company afloat.
Plug-In Digital
Based out of Europe, Plug In Digital is now known for titles like Knight of Pen and Paper +1 Deluxe Edition, which earned them a sweet 80 score on Metacritic. This was their highest-scoring title of 2018, and eventually earns them an average of 69.4%.
What Makes It Great
Expansion into China: The company expanded its operations into China in 2019, showing its global reach.
Subsidiaries with Unique Focus: Plug In Digital has two subsidiaries, Dear Villagers and PID Games, each with a unique focus. Dear Villagers aims for mid-market games and is described as having gameplay that is easy to learn but hard to master. PID Games, on the other hand, has "no rules" and focuses on publishing any interesting video games, regardless of genre or platform.
As you can see, this is merely scratching the surface. There are hundreds of other game publishers out there. Most likely, the top spots will remain where they are, maybe switching spots now and then over the next couple of years.
But who knows? Maybe one of the lesser-known studios could make a game that surpasses anything we have seen before.
Warhorse Studios came out with the sleeper hit of 2018, Kingdom Come: Deliverance, and ended up making a game, (although somewhat polarizing), make a big splash in gaming.
Could something similar happen, making their way onto another top 20 list? Let's wait and find out. But in the meantime, definitely check out more games from these great publishers.
Learn C++ and other game development languages – discover everything you need to get the best video game designer education.
Let's Compare Notes
We want to hear from you. To ask a question about this article or to provide additional information, shoot us a message at: [email protected]
(Image Sources: capcom-unity, nintendolife, mergr, thestar, bandainamcostudios, ubi, gamersdecide, gamerant, wccftech, dontfeedthegamers)
(Data Sources: Capcom Bestselling Games)
Sources
https://n4g.com/news/2138811/nintendos-uniqueness-is-why-theyre-great
https://www.wikiwand.com/en/Valve_Corporation
https://www.gameinformer.com/b/features/archive/2017/07/28/five-ways-that-rockstar-has-changed-the-video-game-industry.aspx
https://www.ea.com/about
https://www.investopedia.com/how-activision-blizzard-makes-money-4799286
https://www.playstation.com/en-us/corporate/about-us/
https://seekingalpha.com/article/4517539-ubisoft-hunting-for-value-in-the-gaming-industry
https://www.britannica.com/topic/Sega-Corporation
https://www.encyclopedia.com/books/politics-and-business-magazines/bioware-corporation
Written by Dustin Tyler [Updated August 29, 2023]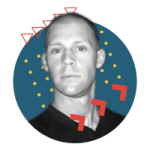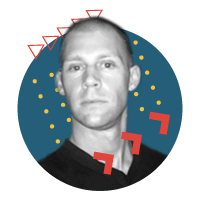 Initially focused on web dev, Dustin was introduced to game design by a friend after college and was immediately attracted to the combination of technical skill and creativity required to make an awesome game.
While not a professional game developer himself, he's utilized his web dev skills and desire to help others by creating a resource where expert game designers can share what they've learned with the next generation of aspiring game makers.