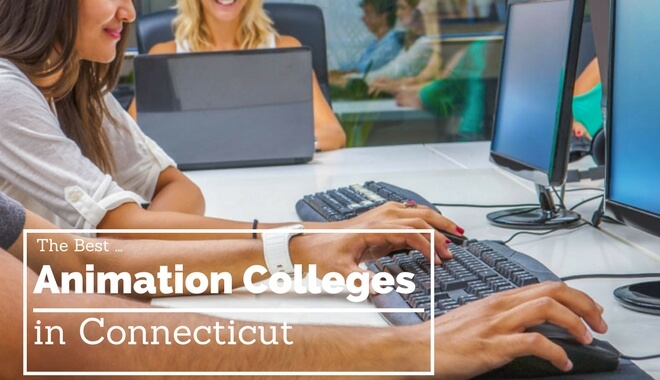 If you are looking to study in Connecticut with a major in Animation, there are plenty of options available. Animation is one of the fastest growing industries, and Connecticut can provide you with the schools and universities to help you achieve your dream in the animation industry. Here are the best schools with animation related degrees in Connecticut.
Best Animation Schools in Connecticut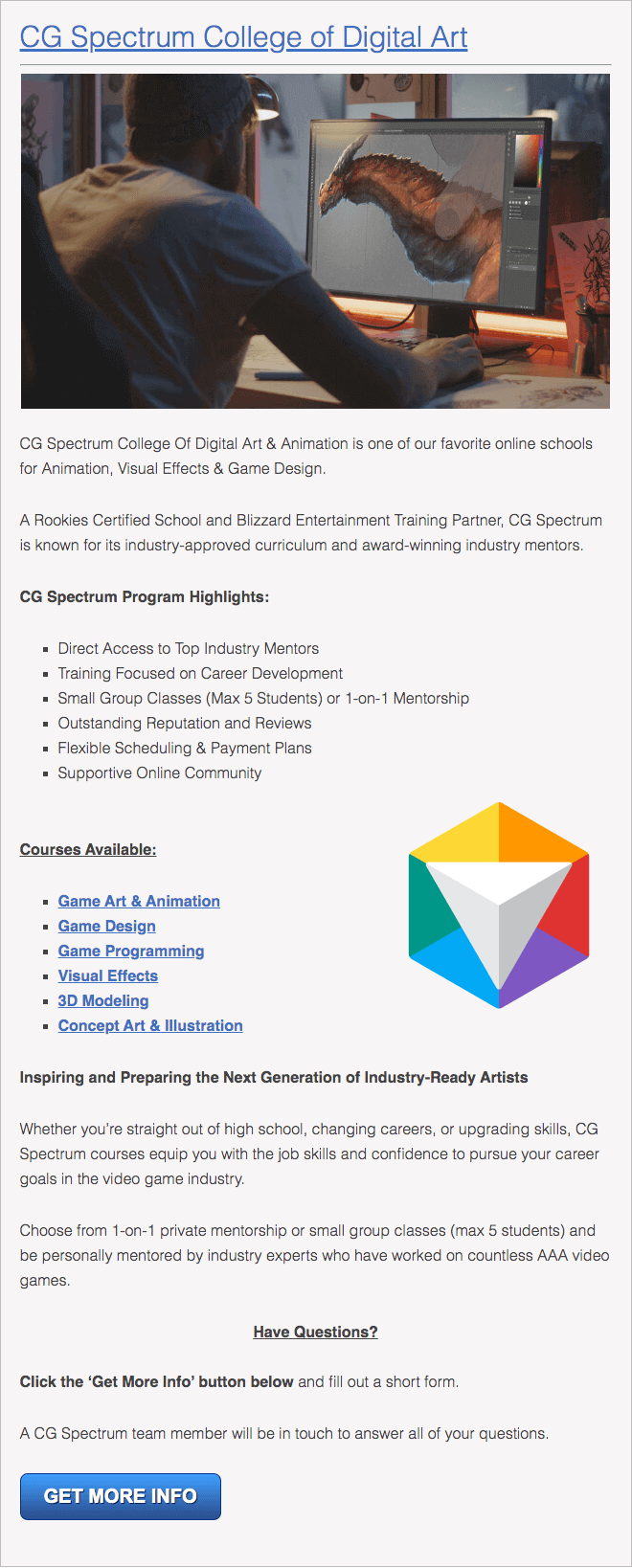 Sacred Heart University
---
Sacred Heart University offers a CS (Computer Science) graduate certificate in Interactive Media to Bachelor study graduates. This program is much like a taste-tester of the master's program.
A minimum of 12 credit hours will be needed in order to complete this graduate certificate program, which may then be used toward the MA degree if you like. The courses for this certificate focus on programming, interactive multimedia, flash animation, animation for the web, interface design, web design, and data structures.
This certificate is only available to BA graduates. MA students are not allowed to take part in this program.
University of Hartford
---
The University of Hartford offers quite a few options for both prospective art students and art graduates. As a freshman of the BFA program, you will attend a Foundation Year. This first year of the fine arts program will cover all of the basics concerning art history, issues in art-making, 2D and 3D design, and drawing.
Then, the program diverges into three paths: Illustration, Media Arts, and Visual Communication Design. Illustration students continue down a path of drawing, sculpture, ceramics, art history, editorial illustration, book illustration, and digital illustration.
Media Arts students may pursue drawing, photography, painting, media arts, video, and art history. Lastly, Visual Communication Design students are able to delve deeper into image-making and meaning, issues in design, design systems, typography, photography, and sequential graphics. All programs require the completion of a thesis as well as a portfolio.
University of Connecticut
---
There are two options if you are a BA graduate looking to pursue a master's degree in animation or digital art at The University of Connecticut. You can either go down the MA or MFA route. The MA route is basically for those of you less familiar with the digital world of art.
This program will set you up with what you need in order to have a future in digital media. Courses will include introductory and foundation courses for digital media strategies, digital media aesthetics, digital arts, and digital humanities, to name a few. This is a one-year full-time degree.
The MFA program, on the other hand, aims to provide advanced students of the digital arts with collaborative opportunities, career training, and professional experience within the field, while receiving guidance from an advisor as well as other faculty.
This is a two-year full-time program that requires the completion of a thesis project.
University of New Haven
---
The University of New Haven offers a BA in Graphic Design in order to develop a career in product design, marketing, multimedia, or art direction. Courses will aim to provide knowledge concerning color theory, drawing, photography, composition, typography, digital illustration and imaging, and visual research.
An internship is part of this BA program, as well as the development of your portfolio. There will be plenty of networking opportunities available on campus, by means of the American Institute of Graphic Arts (AIGA), The College Art Association (CAA), and the Connecticut Art Directors Club (CADC).
There will be a number of visiting professional designers and lecturers to gain wisdom from as well.
Lyme Academy of Fine Arts
---
Lyme Academy of Fine Arts offers prospective art students their BFA in Illustration. A portfolio exhibiting your experience and creativity within the field of art is necessary in order to apply. It is also advised, before the term begins and courses commence, for students to purchase a Macbook.
As a freshman of the Illustration program, foundation skills will be covered, such as painting, design, drawing, color, and sculpture.
Sophomore year is then filled with 2D design, 3D design, calligraphic drawing, art history, digital illustration, anatomy, and perspective. Senior year mostly consists of compiling a portfolio of the work that was completed throughout your studies.
Obviously, Connecticut isn't the first place that pops into your head when considering your dream college experience. But why would anyone want a dream-anything, when real life is right in front of us? The point is, it's time to open your eyes, think clearly, and plan for your future.
If you have a passion for animation and/or art, Connecticut has countless opportunities for you to learn, grow, and pursue the career you were meant for.