What Is A Character Creator Game?
---
A character creator game is not like a role-playing game that emphasizes character creation before you start playing. Instead, character creation games emphasize the actual creation and art of characters.
This is something I am definitely into, as I am known to really spend hours tweaking and perfecting the appearance of my in-game character, the avatar set to represent me in some of my favorite games.
For people out there not in the know, these games allow you to trick out avatars to your heart's content. Generally, there exists a more significant portion of these character creator games geared towards females, since that is the primary demographic of player audience.
Fellas, this doesn't mean you can't trick out an avatar!
What Are the Best Character Creator Games?
---
When it comes to character creator games, you have a lot of variations and niches available to you. Some games are dedicated specifically towards male or female, superheroes, school students, and more. Here are some of the most noteworthy character creator games out there right now.
Character Creator.org
---
Both Male and Female
This site brings a tremendous amount of customization options to curious designers out there. When testing it out, I immediately dove in without exploring all of the options; basically, just going with the flow. After 2 minutes, what I came up with was a mixture of Napoleon Bonaparte mixed with the Terminator.
Granted, I just chose options at random, but the sheer amount of options is fantastic. And it looks good too!
Simpsons Character Creator
---
Both Male and Female
Any fans of the extremely long-running animated TV sitcom, The Simpsons will absolutely love this look into the town of Springfield. You can make your avatar look ordinary, like a background character, or you can genuinely make them stand out by adding unique features.
Think Sideshow Bob and Krusty the Klown.
All of the features included in the show are here, including Duff beer, Moe's Tavern, and a wardrobe that Ned Flanders would love.
Mii Maker
---
Both Male and Female
You no longer need a Nintendo Wii to create the loveable (and sometimes horrifying) Mii characters that represent players on the Mii marketplace. They then show up in specific Wii titles like the famous Wii Sports franchise, and more. Much like the Nintendo Mii app on phones, this character creator allows the creator to really go all out in character customization. It sometimes even brings more massive amounts of creative options for Mii characters, which is a breath of fresh air.
Sci-fi Warrior 2
---
Male Only
This character creator game is directly influenced by the Star Wars franchise. It allows you to create some beautiful pieces of science fiction artwork. The thing I like about this creator is that since it emphasizes human males in Star Wars only, it can concentrate better on the apparel and clothing that they wear.
You can create who you think you would be in the Star Wars universe. Would you be a devious Sith warrior like Darth Vader, or are you a serene, more peaceful warrior like Luke Skywalker? You have a large amount of customization, including lightsabers!), to determine this.
DC Universe Online
---
Both Male and Female
Although this is a massively multiplayer online game, the character creation is heavily emphasized. It proves to be an in-depth and detailed character creator and will have you feeling like you are right in the ranks of superheroes like Wonder Woman and Batman.
What more could you ask for?
Mega Anime Creator
---
Both Male and Female
For anime fans, this is what you have been waiting for. If you are a purveyor and constant fan of multiple anime shows and manga volumes, imagining that you could fit right into an anime of your choice, this is your shot.
For me, I always wanted to be in something like Dragonball Z and Inuyasha, something where I could roleplay as a mysterious warrior, wanderer, drifter, and more. In this character creator, you can do just that, creating detailed anime characters that look like they could fit right into your favorite pieces of anime.
How to Refine Your Skills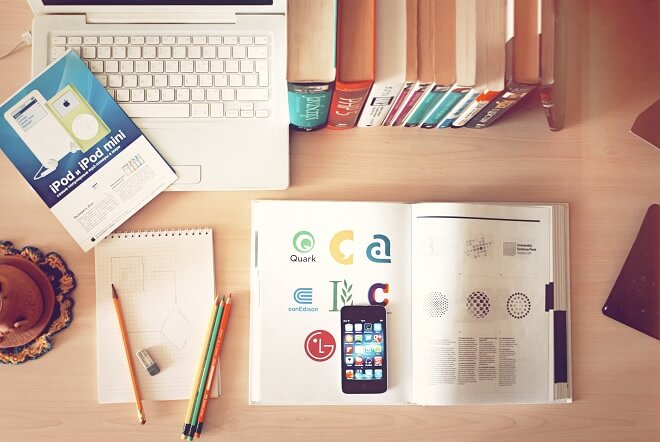 So, I'll be honest: some people have the artistic eye, and some are maybe lacking. But that doesn't mean that you can't do better.
In fact, you totally can, it just takes some practice and an eye for fashion and aesthetics. Here are just a few ways to improve your character creator skills.
Even if you are feeling chaotic, designing characters that have no rhyme or reason, it is still valuable to give this list a look over to see if it can help, even in your storm of disarray and chaos!
Start with a base
---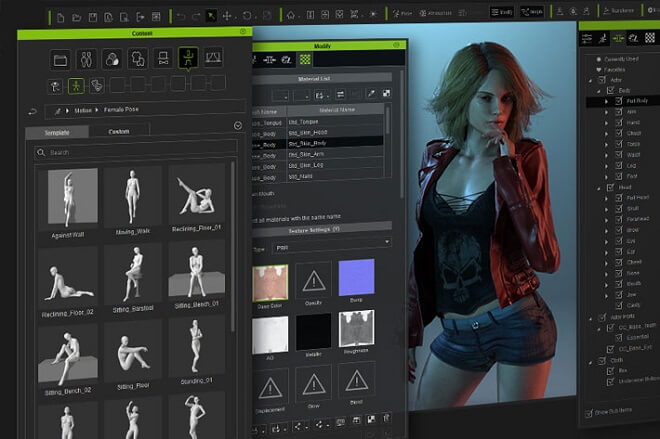 It may seem obvious, but if you are building a character for a story or role-playing experience (like Dungeons & Dragons), creating a good base or groundwork, is critical. This is where you develop the background of your character, both literally and figuratively.
If you are really into it, think hard about what your character's motivations and knowledge are. Is this fantasy character a merchant who has been called to action to slay a fearsome beast? Or is it a lowly knight forced into a conspiracy filled with courtly intrigue and thieves?
It is up to you, and you can really allow your creative juices to flow. You can sometimes create the background in which your avatar will appear in front of or included in.
Choose your Gender and Build
---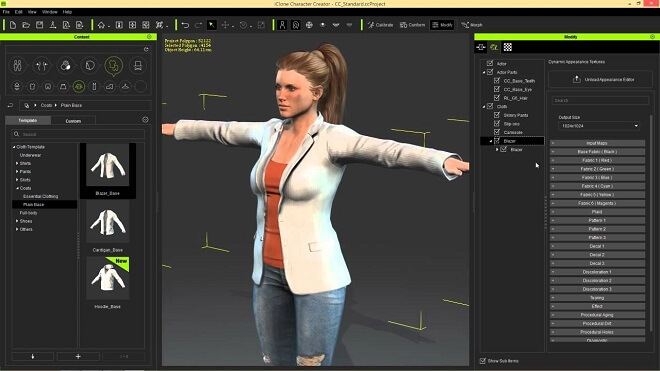 Games will usually always allow for customization of your desired build and gender. It doesn't matter what you pick, but allow with the background of your character, these are the most important options to choose as of yet. These are just the building blocks for the fun that will follow.
Pick a Skin Tone, Eye Color, Hairstyle
---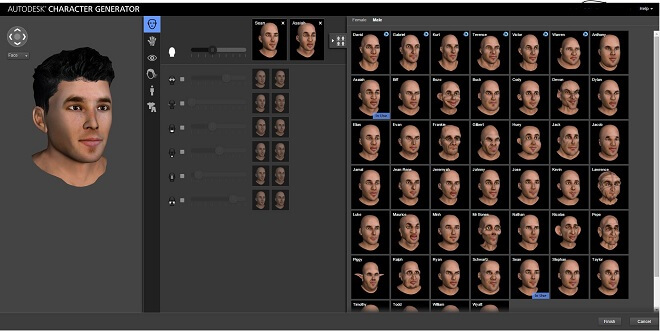 This is where the fun really starts. Will you choose a more 'normal' eye color like blue, brown, and green? Or are you inspired by the light violet eye color of the Targaryens in Game of Thrones?
Do not be afraid to experiment with some severe creative liberty, especially if the character creator allows for such wild options. The hairstyle is my personal favorite, especially if there is a robust facial hair system. I always tend to make characters that look like Vikings.
Clothing
---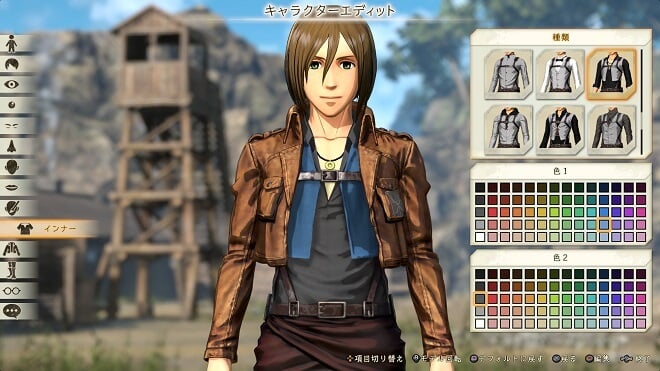 This is where the different creators and unique features for whichever creator you are using. The dress can make all of the difference when it comes to characters, just like in role-playing games. A character that may not be up to your standards yet may only need some tweaking in the clothing department.
I edited a character in which a gun holster and a set of shoulder pads transformed him from a pipsqueak without any aims, to a wasteland badass who looked like you wouldn't tangle swords with him on your best day. I can't emphasize how fun this step and skill is. It's usually the highlight of any character creator game.
Final Touches
---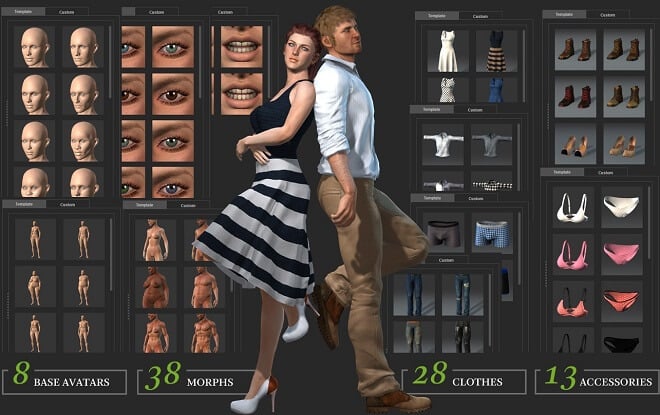 As stated, this is where you outfit your character with the final touches. These include accessories like wands, jewelry, earrings, necklaces, and anything else you can think of.
Is your character a person that represents the 17th-century monarchies of Europe? Outfitted with grand jewelry? Or are you more like my wasteland badass, equipped with tires converted into shoulder armor?
This is the stage in which you can lean back, examine the character in their full glory.
Did you accomplish what you set out to initially create? What did you change or transform? Was your idea properly manifested into the character?
If it is not what you initially hoped for, feel free to go back to any previous stages to tweak options and different looks.
Conclusion
---
If you follow these simple guidelines, there is no limit to your creative skills and what you can accomplish. Your creative imagination is the only thing holding you back, so be sure to feel free to experiment. There are a ton of different character creator games out there, and a lot of players made.
Keep this in mind if you are particularly enjoying some of them, as sending a donation towards the creators may help out fellow artists and may allow them to add new features to your favorite character creator.