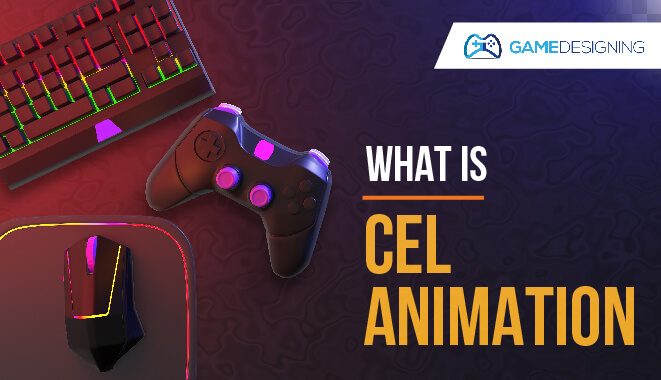 If you're of a certain age, there's a good chance you grew up with a lot of classic cartoons, but you may have noticed that animated films these days just don't look the same as they used to.
You could chalk this up to nostalgia, but it also comes down to the classic techniques in animation that simply aren't used anymore in commercial films.
The most famous of these classic techniques is known as cel animation.
Despite being the mainstay of the animation industry for decades, cel animation has fallen out of favor for a number of reasons, though many still hold a soft spot for this classic style.
Just what exactly is cel animation and how does it differ from how films are made today? Is it possible to make your own? And, will there ever be a cel animation resurgence? Read on to find out.
How Does Cel Animation Work?
Despite what it may sound like, cel animation is not something you might watch in a science class. Rather, cel animation is a classic animation technique that is known for its distinctive colorful and hand-drawn look, as well as its painstaking and patient testing process.
The foundation of cel animation is the cel itself. Short for celluloid, these clear sheets are where an animator paints, frame by frame, the characters and objects that comprise an animation.
The great benefit of using clear cels is the ability to layer multiple animated elements with a static background, saving drawing time and increasing consistency in animation.
These efficiencies are part of why cel animation was so prominent in the early animation industry.
Once a scene is completed, animation cels are layered on top of each other and photographed in succession using a special top-down rig.
These photos would then be transferred to a film strip where the animated scene can come to life. A feature-length film created using cel animation can easily have hundreds of thousands of individual animation cels, making the whole process extremely time-consuming.
In essence, the process of cel animation is very similar to modern techniques used in 2D animation but done with analog tools rather than digital inking and painting.
The History and Evolution of Cel Animation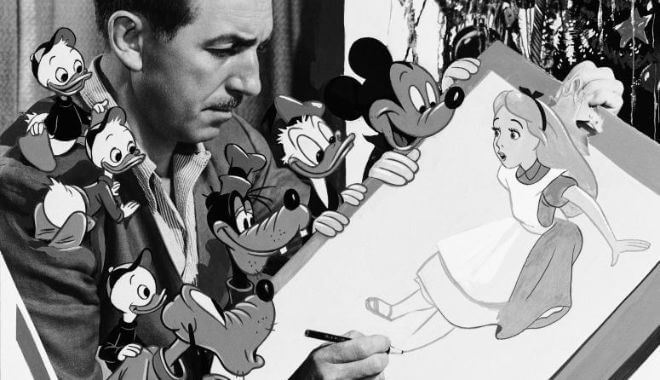 The invention of cel animation is commonly attributed to Earl Hurd and John Bray, who patented the process in 1914. Though prior animation techniques existed, they were less consistent and unsuited to longer more complex films.
The invention of cel animation would go on to revolutionize the animated film industry and became the standard process in what became known as the Golden Age of animation and beyond. In this period, animation reached never before seen heights, both in short films and features – nearly all of which were made using cel animation.
Despite its popularity, cel animation wasn't without its issues. For one, it still required thousands of frames to be hand-drawn, necessitating dozens of talented animators per film. There was also the need to store and keep organized these thousands of frames.
And, most critically, the initial material used in creating cels also happened to be highly flammable, which could be a problem under the hot lights of a film studio. Though these issues were manageable, there was a lot of room for improvement.
Like so many industries, animation was forever changed by the advent of modern computers. Not only did computers make 2D animation easier and more efficient, but they also opened up a whole new world of 3d animation. With clear benefits over cel animation and computers becoming more accessible, the old technique's days were numbered.
By the early 1990s, the first 2D feature films created entirely with computers were released, and in 1995 Pixar's hugely popular Toy Story cemented 3D animation as a major contender to traditional animation.
Cel animation existed alongside 3d animation for a number of years, but over time it has all but disappeared from commercial film productions.
That being said, cel animation isn't entirely forgotten today. For one, the era of cel animation created some of the most beloved and endearing animated characters of all time that continue to delight audiences today. In addition, it cemented the fundamentals of 2D animation that are still being used, albeit with digital tools.
The classic look of cel animation is still being emulated as well, with 3D techniques like cel-shaded animation, as well as throwback animation as seen in works like Cuphead. Finally, the thousands of cels produced for animated films have become hot collector's items.
Fans of classic films today can literally own a piece of their favorite films in the form of a cel, and cels from famous films have fetched tens of thousands at auction, showing the clear affection that many still hold for this style.
Though some hobbyist animators continue to try their hand at cel animation, it is unlikely that major studios will revive the style, mostly due to high costs. But who knows? In a world where vinyl record sales are up and retro-style video games are all the rage, there may still be hope for a cel animation renaissance!
Specialty Tools Used in Cel Animation
There are a number of specialty tools used in cel animation, and each is crucial to the final product.
Firstly, there are the cels themselves. These sheets are clear so animation assets can easily be stacked on a background. Animation cels also have punched holes along some edges to help line them up when painting and photographing.
Next, you have the paint used to actually create the animation. In the traditional method, a specific type of vinyl paint was used because it would bond well with the cels and prevent flaking, however, even basic paint will work in a DIY approach.
One of the most important tools in cel animation is the one you don't actually see in the final product: the camera. A cel animation camera rig, also known as a multiplane camera, is generally mounted looking down upon the frame.
Underneath is a single surface or a series of transparent surfaces where multiple cels can be layered. This entire rig helps to keep the camera in place and all the frames lined up to create a consistent product.
Another useful tool in cel animation is the dope sheet. This sheet help animators keep track of the many different elements in a scene so they can keep their thousands of cels organized and make photographing more efficient.
What It Takes To Become A Cel Animator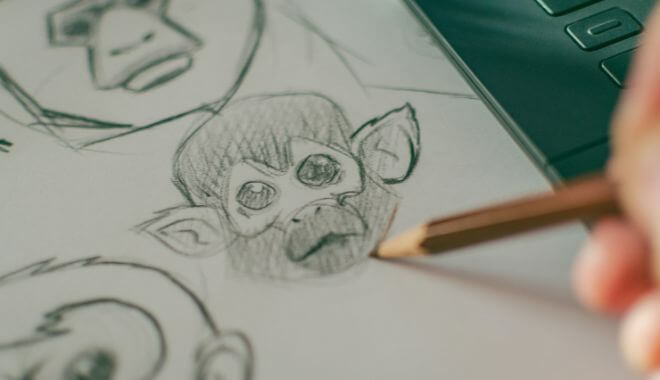 Just like today, animators in the cel era were highly skilled artists who often had to undergo much training in order to create the best possible work. The first and most important thing you need to be a cel animator is obviously strong animation skills.
You also need to be a competent painter who is able to recreate characters accurately hundreds of times. A cel animator should also have an in-depth understanding of the abilities and limitations of the medium in order to make the most of it. For example, scenes and even individual characters in a cel animation may be made up of multiple layers.
Animators need to understand how to draw in a way that makes everything line up right in the end.
How to Start Making Cel Animations
Cel animation is a bit of a lost art and the traditional tools can be hard to come by these days. However, with a DIY spirit, you can certainly still make cel animations today.
If you can't find true animation cells, transparency sheets like the ones used for presentations will do the trick, and these can be found at most office supply stores. Paint too is easy enough to find. Almost any camera will do, as long as it can be securely mounted above your frame. Alternatively, some animators choose to scan their cels and composite them digitally.
The traditional process can be a very long and intensive process., so you may want to attempt it only if you are very confident in your animation skills.
If you love the cel animation look but don't care for the classic process, you could also fake it digitally. Any 2D animation software can come close to the cel animation look, but you can even take it a step further. Consider using hand-painted backgrounds, frame-by-frame animation, limited layers, and maybe a film grain effect if you really want to replicate the classic look.
Films Created Using Cel Animation
Almost all 2D animation produced from the 1920s to the 1990s used cel animation. In fact, a large number of the great films you may study as an aspiring animator were probably made using this technique.
The most famous examples of cel animation are probably the works of Walt Disney, who worked to push the medium to new levels in the early years. Films such as Cinderella, Fantasia, and Alice in Wonderland are still high water marks for the style.
Other prolific American studios included Warner Bros (of Looney Tunes fame), Hanna-Barbera (The Flintstones, Spiderman), Paramount (Popeye, Felix the Cat), and countless others.
Japanese studios also have produced many famous works using cel animation, such as Astro Boy, Akira, the early works of Studio Ghibli, and more.
Online Resources, Tutorials, and Videos