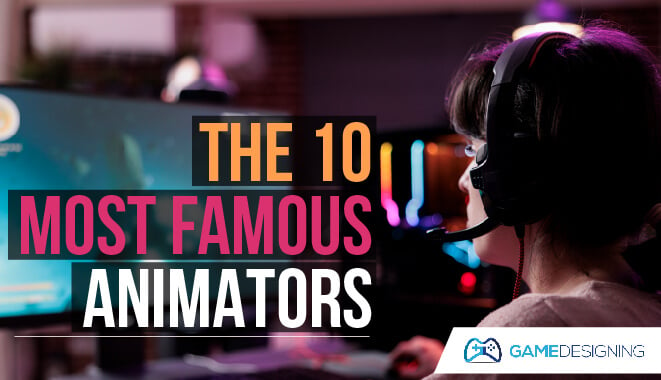 In this article, we are going to look at ten of the greatest animators in history and explore what makes them great as well as their impacts on the industry.
What Makes a Great Animator?
Though every animated film relies on a team of talented artists and technicians, few people have as much influence over the final project as a film's director. Most animation directors begin as animators themselves, but eventually, take on a larger role in overseeing every part of the project.
The job of an animation director is multifaceted and their influence is felt in every aspect of their films. For this reason, directors end up being the most famous and influential animators of them all.
Before we can decide who makes the list of the top animators of all time, we need to clear up just what makes someone the best in their field.
The ranking of animators on this list is determined by the following factors:
Each animator has multiple completed works over their career.
Their works are not only commercially successful but also received appreciation from both critics and fans.
These animators have all had a significant impact on animation and culture as a whole.
Now that that's out of the way, let's start with number 10!
Max Fleischer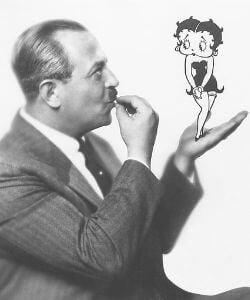 Max Fleischer was an animator and director who played an innovative role in the U.S. animation industry in the early 1900s. His work in the field helped not only develop animation from an artistic perspective but also helped to develop new methods for animation.
Fleisher was most prominent in the years from about 1918 – 1960 and produced many films that are now considered classic animated works. Fleischer began producing his first films during the silent film era with characters such as Koko the Clown, Betty Boop, and the animated incarnation of Popeye the Sailor.
Max Fleischer often used a unique animated style that came from his patented rotoscope technique. While many early animated works moved in halting and unnatural ways, the rotoscope allowed for smooth and lifelike movement.
The rotoscope allowed an animator to project film onto a drawing board to be traced, allowing live-action film to be converted to animation. Though the classic rotoscope rig may have fallen out of use, to this day rotoscope-style animation still appears in films, television, and music videos.
Matt Groening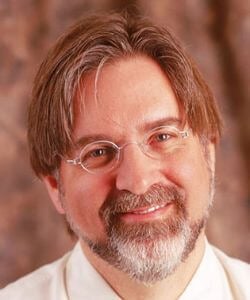 Animation is known not just for feature films, but also for its place on television, and Matt Groening is surely one of the greats of animated television.
After all, Groening's The Simpsons is not only the longest-running animated television series of all time but also the longest-running American sitcom.
With its satirical take on everyday American life, the series has become a beloved show for multiple generations of Americans, and continues to be produced to this day.
In addition to The Simpsons, Groening is also known for Futurama, a show that has gained less of a widespread audience than the Simpsons, yet still has a committed following. So beloved is Futurama that the show has been revived from cancellation – Twice! Next year, a new season is set to premiere more than 20 years after the show first began.
Along with The Simpsons and Futurama, Groening's recently created a new show, Disenchantment, meaning he currently has no less than three animated series under his directorship.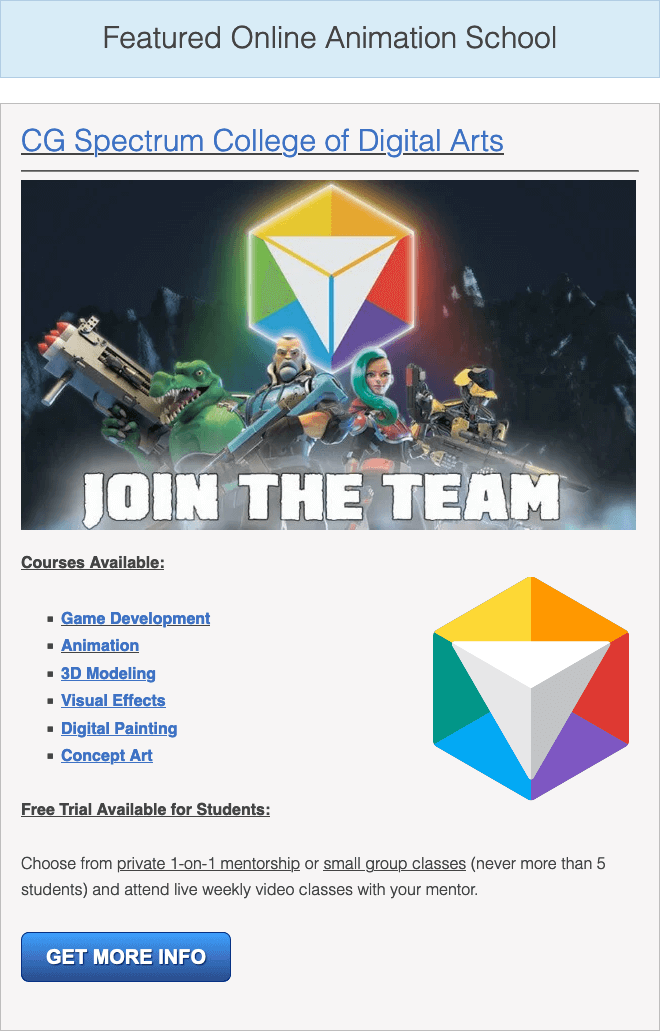 Brad Bird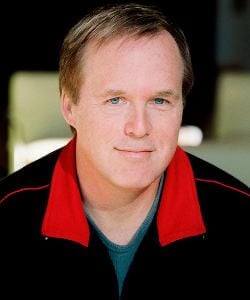 Brad Bird is one of the most influential figures at Pixar Animation Studios and is responsible for directing some of their most beloved films.
Before joining Pixar, Bird spent his early years as an animator at Disney working on films like The Fox and the Hound and The Black Cauldron. After his success in his early years, he went on to direct The Iron Giant as his directorial debut.
Later, Bird joined Pixar where he went on to write and direct The Incredibles and its sequel, as well as Ratatouille (this author's all-time favorite film!). Besides these features, Bird has worked on a number of shorts at Pixar and has had a less direct role in almost all of their films as part of the senior creative team.
These days, Bird has branched out into live-action films, but still, his legacy persists through his help in building one of animation's most legendary studios.
William Hanna and Joseph Barbera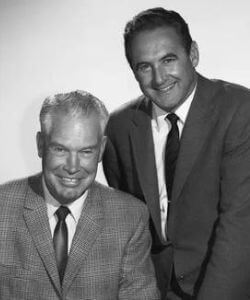 It may seem unfair to include two people in one entry, but these two animators and their careers are so intrinsically linked as to justify their joint inclusion. William Hanna and Joseph Barbera are best known as the founders and leaders of the incredibly prolific Hanna-Barbera animation studios.
From the 1950s until the early 2000s, Hanna-Barbera produced hundreds of television series and films and at one time was the largest TV animation studio in the industry. The studio once produced almost two-thirds of all animated series on the air and went on to define the look of animated television for years.
Notable creations of Hanna-Barbera include Tom and Jerry, The Flintstones, The Jetsons, Yogi Bear, Scooby-Doo, and more. Of the many series created by the studio, some are still being made today in modern incarnations, not to mention the many films, video games, and toys released through the years.
In 2001, after the death of William Hanna, the studio was dissolved into Warner Bros studios, which maintain their IPs to this day.
Ralph Bakshi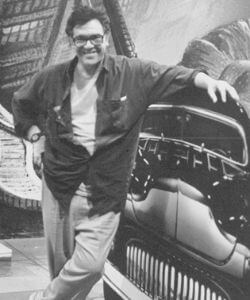 Ralph Bakshi is best known as an animator and director who went against the grain of most animated films of his day. Animation today is as much for adults as it is for kids, with productions like South Park, Family Guy, and King of the Hill ushering in an age of adult animation in the early 2000s.
Despite the seemingly recent origins of the genre, Bakshi made a name for himself by creating more mature and adult-oriented animated features all the way back in the 1970s.
His first film, Fritz the Cat, based on the comic strip by R. Crumb was the first-ever X-rated animated film to be released. The film received major criticism upon its first release but helped Bakshi to find success.
Over the next 20 years, he directed numerous more films in his gritty style such as Heavy Traffic and Cool World, Wizards, and an animated adaptation of the Lord of the Rings.
In his later years, Bakshi has semi-retired from animation but has continued to be involved in smaller projects, taken positions teaching animation and art, and explored his passion for painting.
Don Bluth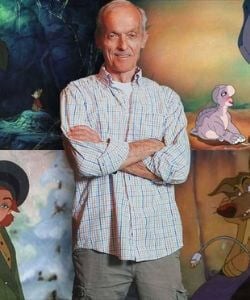 Don Bluth is an American animator famous for his animated feature films and video games from the 80s and 90s. In his early years, Bluth worked at Disney on the animation teams for projects like Snow White, Robin Hood, The Rescuers, and The Fox and the Hound.
Later, he left Disney to found his own studio. Once independent, Bluth began directing his own feature films which found great success with moviegoers. His works in this era include The Secret of NIMH, The Land Before Time, and All Dogs Go to Heaven.
Bluth was also an early innovator in video games, directing Dragon's Lair and Space Ace, two games that combined traditional animation with choose-your-own-adventure style gameplay.
Though his output has naturally slowed in his later years, Bluth recently announced his plans to create a new animation studio in an attempt to revive the traditional animation styles that made him famous.
John Lasseter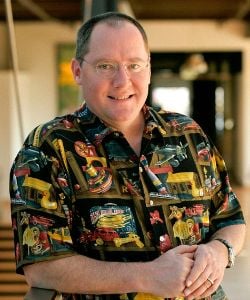 John Lasseter is probably one of the most influential figures in modern animation, particularly in the world of 3D animation.
Through his executive roles at Pixar and Walt Disney Animation Studios, Lasseter had a role in the production of many of the most successful animated films in the last 30 years, including the groundbreaking Toy Story series.
Lasseter began as an animator at Disney but quickly ran afoul of his superiors by promoting new computer-generated animation techniques. After his firing from Disney, Lasseter worked to perfect computerized animation and became a founding employee of Pixar.
In a turn of fate, Pixar would go on to partner with Disney to release Toy Story, the first full 3D film ever made. Its huge success catapulted Pixar and its technology into the world stage, with Lasseter to thank.
Lasseter worked on all 4 Toy Story movies as well as A Bug's Life, Cars, and numerous shorts as either director or writer.
Almost 20 years after being fired Lasseter returned to Disney, now as the chief creative officer of Walt Disney Animation Studios. In this role, Lasseter served as executive producer of over 30 films, including massively successful projects like Frozen, Zootopia, and Moana.
Unfortunately, Lasseter left Disney after allegations of sexual misconduct arose in 2017 adding a level of infamy to his fame. Though he left the industry on bad terms, his influence and legacy are undeniable.
Tex Avery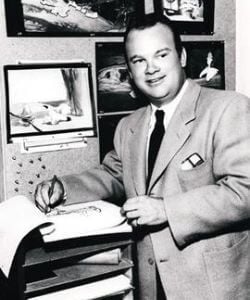 Tex Avery was another of the greats of the golden age of animation who helped to create some of the most famous animated characters in history.
Among the characters helped to create are famous icons like Bugs Bunny, Daffy Duck, Porky Pig, and others from the Looney Tunes series.
Avery began his career in the early days of animation when short films were the primary style being produced. After falsely claiming to be an experienced director Avery managed to land a job at Warner Bros. where he went on to work on the early Looney Tunes shorts.
Avery's personal style of direction made Looney Tunes famous for its fast-paced action and over-the-top gags. Under his leadership, Warner Bros grew to rival industry leader Walt Disney as a top short film producer.
Thousands of Looney Tunes short films, feature movies, and other spin-offs have been made over the years, and the series' popularity endures even today.
The films also served as a major inspiration for a whole generation of animated projects like Ren and Stimpy, Who Framed Roger Rabbit, and The Animaniacs. Avery passed away in 1980 at 72 years old.
Hayao Miyazaki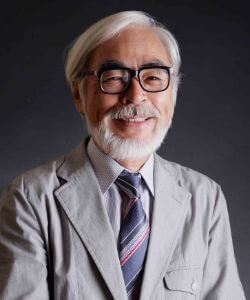 In the world of animation, two countries have made a larger impact than any, the U.S. and Japan. While most of the names on this list are American, there are just as many amazingly talented animation directors overseas, though their western fame may not be quite the same.
Hayao Miyazaki however is one of the only Japanese animators to break through and become a household name worldwide, and for good reason.
Miyazaki began his career during the 1960s at Toei animation studios. While he honed his skill at animation and worked up to bigger and bigger roles, Miyazaki was also crafting his own worlds in the manga he was drawing.
After the success of films, he directed such as The Castle of Cagliostro and an adaption of his manga Nausicaa, Miyazaki, and his colleagues founded Studio Ghibli in 1985.
After growing its reputation in Japan, the studio gained worldwide exposure with a string of critically acclaimed films directed by Miyazaki: Princess Mononoke, Spirited Away, and Howl's Moving Castle. Spirited Away went on to win an Academy Award for Best Animated Feature and became the highest-grossing film in Japan for 20 years.
Miyazaki has succeeded in creating films in a more traditional hand-drawn style, even as other features moved towards 3d animation. His films are famous for their colorful and intricate animation, and his fantastical worlds full of wondrous elements.
In 2013 Miyazaki announced his retirement from feature film production but has since returned to work on new projects. Studio Ghibli continues to produce films with a range of directors, including Miyazaki's own son, Goro, who has followed in his father's footsteps and directed animated films of his own.
Walt Disney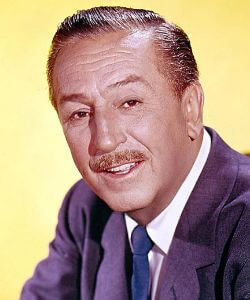 Any list of the most famous animators would be incomplete without mention of the greatest name in animation: Walt Disney. While you could argue for many other names to be put on this list, Disney is perhaps the only one that unquestionably must appear, and for that reason alone his placement is justified.
Walt Disney got his start in animation in the 1920s at just 18. After recognizing the potential of the new cel animation technique, he and his brother Roy formed what would become the Walt Disney Company to work on producing animated shorts starring their signature character Mickey Mouse.
Disney's films continued to grow in popularity and became increasingly complex in their techniques. In 1935 Walt Disney released the first-ever feature animated film, Snow White and the Seven Dwarfs.
For the next three decades, Walt Disney and his company produced dozens of the most successful animated films of all time.
Over the course of his career, Walt Disney was nominated for 59 academy awards, 22 of which he won, giving him the record for most academy awards (and nominations) of anyone in history.
Disney also oversaw his company's expansion beyond animation and into television, live-action film, and their famous amusement parks.
Walt Disney passed away in 1966 but his legacy was far from over. Despite a few years of declining profits, the company turned its fate in the 1980s and would go on to become a media empire that today is the largest media corporation in the world.
The company now is more successful than ever and is still producing projects based on the original creations of its founder, almost a hundred years later.