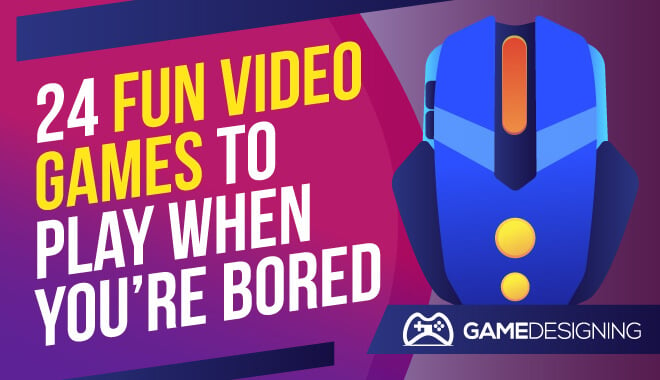 We've all been bored; it's just a way of life. However, have you ever tried picking out a game you wanted to play, and you couldn't? Was nothing jumping out at you?
We, gamers, aren't limited to playing stuff like rock paper scissors and other antiquated games. This is especially important if you want to kill time in quarantine.
Whether it's after class or your day off from the working week, what are the perfect games to play when you're bored? Our list has 24 fantastic games, like games for kids, browser games, mobile games, and merely other computer games that kill some time.
Fun Video Games You Can Play Right Now
Let's get things started. What are the best games to play when you're bored on the computer? Whether it's online games or browser games, the desktop is probably your best bet for alleviating boredom.
Desktop Games
---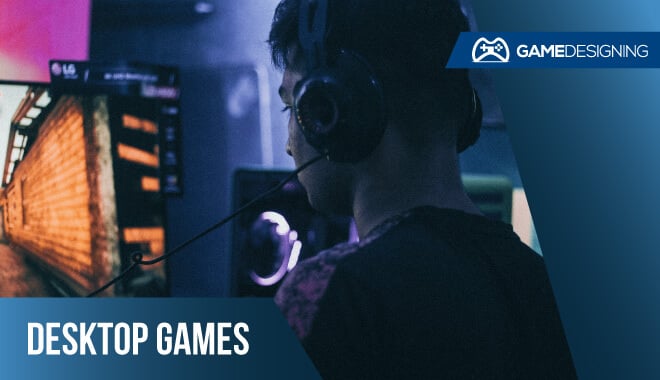 Stardew Valley
---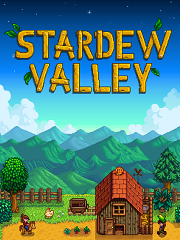 Simulation, Role Playing
$15
ConcernedApe
Chucklefish
Playing Stardew Valley is a great time killer. The player has free rein to start a farm, raise animals, or go questing in the nearby mine for upgrades and materials.
It's perfect for any age and has no completion time because it can theoretically go on forever.
Download Stardew Valley on Steam
Cities: Skylines
---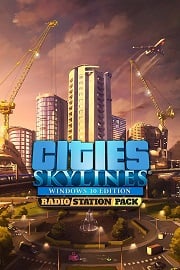 City-building
$30
Colossal Order
Paradox Interactive
This first-class city-building game will make time fly by. It's one of the best games to play when you're bored on the computer, as you can quickly boot it up and log off in seconds.
It's super relaxing and has no goal besides making your city grow. Just make sure to avoid connecting your sewage lines to your drinking water!
Download Cities: Skylines on Steam
Hotline Miami
---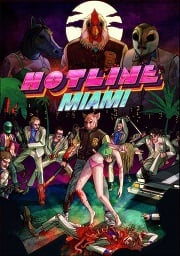 2D Top-down shooter
$10
Dennaton Games
Devolver Digital
You might not be ready for this high-octane, neon-drenched, and violent game. Each mission is challenging, and most importantly, a great way to kill time.
The action is intense, quick, and bloody. It's stylish, brutal, fun, and doesn't require you to take hours out of your day.
Before you know it, the retro style and in-your-face action will make your day fly by.
Download Hotline Miami on Steam
Enter the Gungeon
---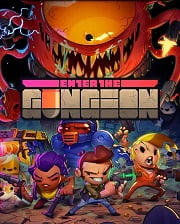 Bullet hell, roguelike
$15
Dodge Roll
Devolver Digital
This unique bullet hell roguelike has you enter an underground dungeon to take on bullet-based enemies.
Each level and playthrough is randomly generated each time, so you can never have the same experience twice. Even if you make it to the last level (which you won't), the game switches up the bosses.
Exciting weapons, excellent levels, and enemy design. It's challenging but never dull.
Download Enter the Gungeon on Steam
Papers, Please
---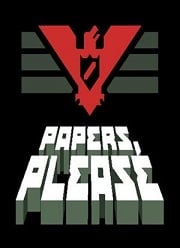 Puzzle, simulation
$10
3909 LLC
Based on a soviet-adjacent country during the height of the Cold War, this puzzle game puts you in the role of a border agent. Your job is to examine peoples' identification papers and check for any errors.
It starts pretty straightforward, but as the levels increase, you need to remain more vigilant for mistakes and suspected terrorists. There's also a management system for your family, meaning you can take bribes to ensure your family won't starve.
Download Papers, Please on Steam
Starbound
---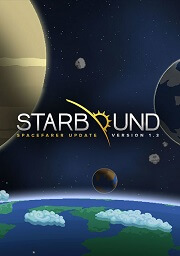 Action-adventure
$15
Chucklefish
Players of Terraria will love this title from Chucklefish. In it, you play a character escaping from Earth after its destruction. You crash land and must make it back home.
It's pretty open-ended, allowing you to entirely skip the story and just explore, collect resources, and colonize worlds. Building your perfect colony on an exotic world or outfitting your ship with upgrades is addictive.
Sid Meier's Civilization VI
---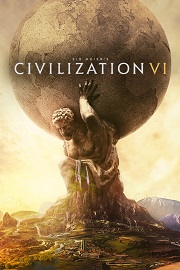 Turn-based strategy
$60
Firaxis Games
2K Games
Be warned: Civilization games are notoriously hard to put down when you pick them up!
However, these are some of the best time-killing games in existence. You merely start a game in the stone age as the civilization of your choice and go from there.
What follows is the addictive 'just one more turn' form of gameplay where you'll be hard-pressed to stop clicking 'end turn.'
Download Sid Meier's Civilization VI on Steam
World of Horror
---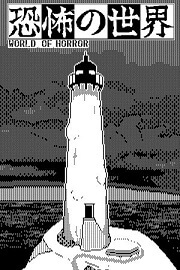 Roguelike
$15
Panstasz
Paweł Koźmiński
This unique roguelike draws heavy influence from the works of H.P. Lovecraft, the manga of Junji Ito, and nails the Japanese horror aesthetic.
In it, you try to solve mysterious happenings around your Japanese village. It's tough, randomly-generated, and throws you into a grim and gory world, and all created using MS Paint by one guy.
Game length can vary from 10 minutes or longer. Will you be able to escape the power of the elder gods and save your village?
Download World of Horror on Steam
This War of Mine
---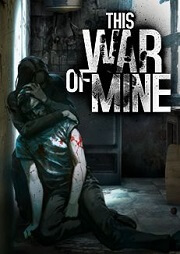 Survival
$20
11-bit studios
This War of Mine is based on the Siege of Sarajevo in the 1990s.
In it, you play as a group of civilians in a wartorn country and your struggle to survive. Levels are separated into days where you cook, build things, and trade.
At night, you can scavenge from local buildings and guard your safehouse. The stakes are high, and it's a fascinating change of pace for a war game.
Usually, we never play as civilians and only the unstoppable one-person army. This is very slow and strategic rather than action-packed. It's touching, grim, and gratifying.
Download This War of Mine on Steam
Crusader Kings III
---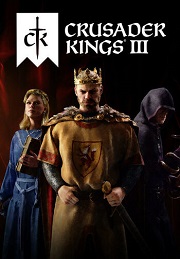 Grand strategy, role-playing
$50
Paradox Development Studio
Paradox Interactive
Ever wanted to create the perfect royal dynasty? Crusader Kings III mixes Game of Thrones and real history to create one of the most unique role-playing experiences in recent memory.
You choose a real-life historical character and, if you so choose, attempt to gain power. You do this by marrying into powerful families, raising your children to take over, and quash rebels and rivals.
Download Crusader Kings III on Steam
Mobile Games
---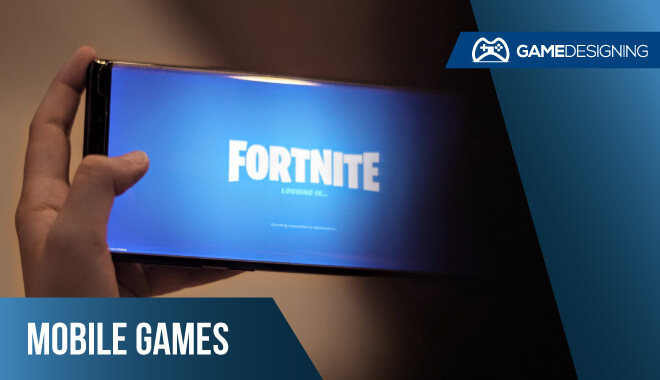 What happens if you're not near a computer, but you have a phone? Luckily there are even more great games to play when you're bored on your phone.
Trivia Crack
---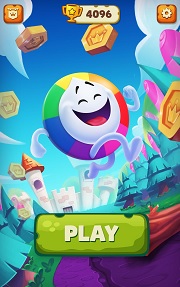 If you love trivia, Trivia Crack is one of the best games on mobile devices. You're given a few different categories in which to answer various trivia questions.
You can do this alone or with an opponent. There are things like Sports or TV shows, and you put your pop culture knowledge to the test.
Words With Friends
---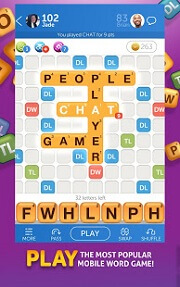 Ah, the classic virtual form of Scrabble. Words With Friends has been around on the mobile marketplace for over a decade, and it still has people killing time.
Choose to go up against a buddy or a stranger to creating the words that score you the most points.
It can get pretty intense for a game about forming words.
Draw Something
---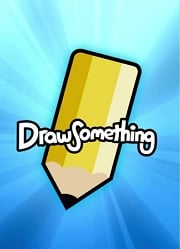 This simple yet fun game is great for relieving boredom. Simply hop onto the app and start drawing pictures with friends or strangers.
Put your art skills to the test, and see if your partner can guess what your drawing prompt was.
The Room
---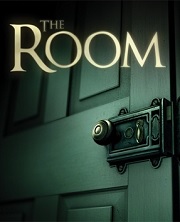 Now for something a little more atmospheric. This game series will scratch that itch that puzzle games on the PC like Myst left. In it, you attempt to solve various puzzles in different rooms in a house.
The ultimate goal is to unlock a box in one of the rooms.
LINE: Disney Tsum Tsum
---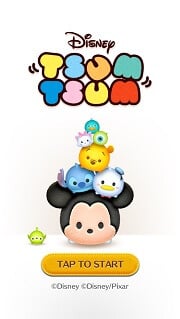 For those who want something a little more lighthearted in their games, there's no better cutesy alternative than Tsum Tsum.
This mobile game has you collecting different Tsums, or Disney character playing pieces. Then, you play an addictive round of a game that resembles both Tetris, Candy Crush, and Bejeweled.
It's super fast-paced and great for just a few matches on the subway or in the car.
Donut County
---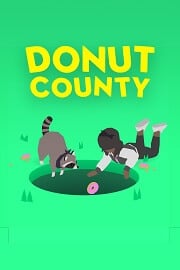 Ben Esposito
Annapurna Interactive
$13
Physics-based puzzle game
This ridiculous and hilarious puzzle game resembles the Katamari Damachi games.
In Donut County, you control a giant hole that inexplicably showed up in Donut County. You go around engulfing cars, buildings, animals, trash, and more.
It's a lot of mindless fun with a great art style.
Candy Crush Saga
---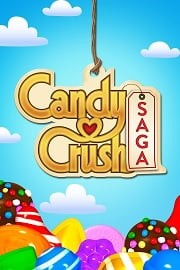 This game is notorious for killing time. This is arguably one of the best games to play when you're bored, as it scoops up all of your attention to ensure that you reach the next level.
You crush candy by lining up matching pieces. Do this enough times, and you'll beat the level.
Sounds simple, right?
It turns out there are hundreds of levels, so this will kill a lot of time.
Tetris
---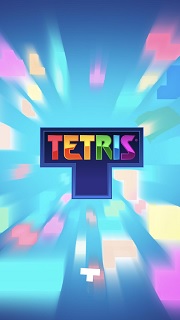 Alexey Pajitnov
Electronic Arts
Puzzle
Come on, what can be said that hasn't already been said about one of, if not the most, famous puzzle game that's ever existed in modern gaming?
Tetris has you matching up blocks in a row to clear the board. Too many pieces leading to the top results in a game over.
Of course, the speed increases when you reach later levels, making things intense but satisfying.
If you don't already have this downloaded on your phone, what are you doing?
Among Us
---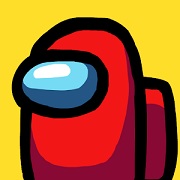 InnerSloth
$5
Party, social deduction
Among Us has become a phenomenon, engulfing gamers worldwide in its web of paranoia-fueled gameplay. In it, you play as a crew member in a spaceship. However, one of the crew members is an imposter, tasked with killing and sabotaging plans.
People can call an emergency meeting to discuss who the imposter may be. This results in hilarious, intense gameplay. It bases its game model on the social games Mafia and Werewolf.
HearthStone
---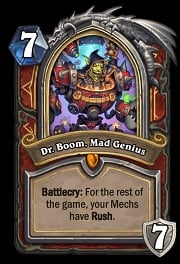 Blizzard Entertainment
Digital Collectible card game
HearthStone is a prominent part of the Warcraft franchise. Players collect various character cards and do battle with one another.
It's all based on destroying your opponent's hero in a turn-based manner. You do this by using mana to summon cards and other minions to beat the other player.
It's addictive, simple, free, and has a great art style.
Web Browser Games
---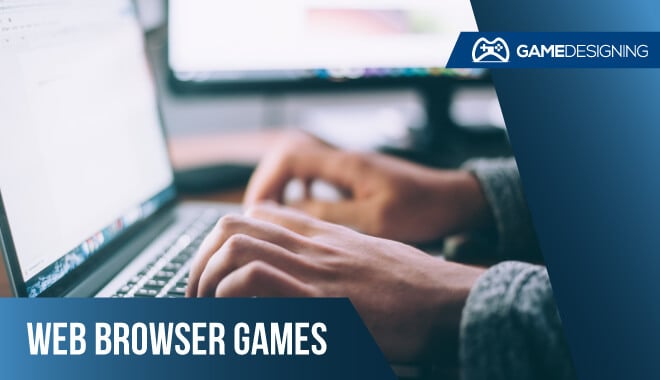 What if you're at your computer, but you don't have $60 to spend on a game from Steam freely? Here are the best games to play when you're bored on your web browser.
RuneScape
---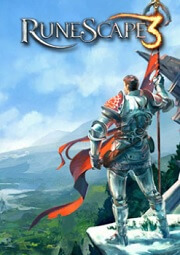 Initially released in 2001, RuneScape is a free MMORPG. It puts you in a fantasy world, Gielinor, complete with cities, deserts, swamps, and canyons.
It's incredibly detailed for a free game and has a simple yet excellent skill system that'll have you fishing and cutting down trees for hours.
Click Here to Play RuneScape Now
Town of Salem
---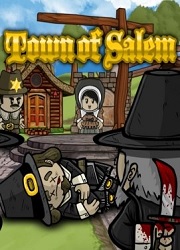 BlankMediaGames
Role-playing, strategy, social deduction
The Town of Salem is based on the game Werewolf. Much like the contemporary game, Among Us, it focuses on the Salem Witch Trials and paranoia.
Who is the witch? That's the game's objective.
Can you survive the witch hunt?
Click Here to Play Town of Salem Now
DOOM
---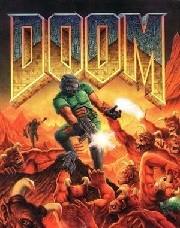 Id Software
First-person shooter
DOOM is the classic first-person shooter that defined the genre in the early 1990s. Thankfully, everyone and anyone can play this game for free right on their web browser for choice.
You play as the creatively named Doom Guy (no, seriously, it's Doom Guy), and you're tasked with blasting a bunch of demons who have made their way from hell.
It's gory, fast-paced, and a lot of fun.
QWOP
---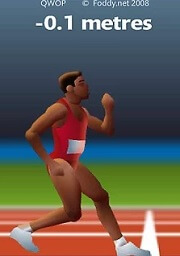 Bennett Foddy
Ragdoll Game
If you've never experienced the weirdness of QWOP, please stop what you're doing and look it up. You control a hapless athlete only using the Q, W, O, P keys on your keyboard.
What results is a frustrating, hilarious, and strangely addictive game where you attempt to beat other peoples' scores. It takes a lot of practice.
The creator, Bennet Foddy, stated that:
"One of the things I found with QWOP is that people like to set their own goals in a game. Some people would feel like winners if they ran 5 meters, and others would feel like winners if they inched all the way along the track over the course of an hour. If I had put a social leaderboard or par system in, those people would probably have all quit out of frustration, leaving only the most determined or masochistic players behind."
Final Thoughts
---
There you have it, the top 24 games to play when you're bored. Whether you're lazing about in your room or stuck on a crowded subway train, there are quite a few games to kill time and make your day turn into a fun game fest.
From Candy Crush Saga to Among Us, there are many different ways to get rid of that boredom for good.