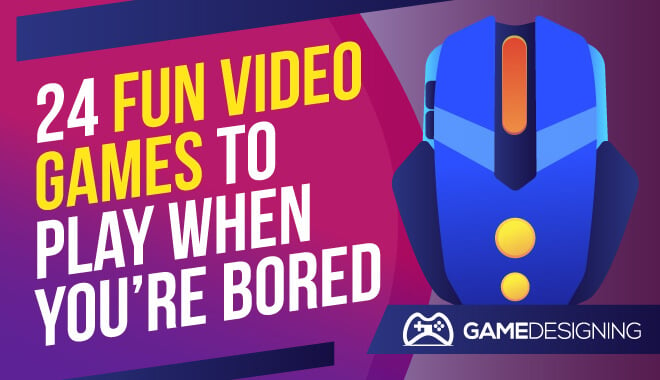 We've all been bored; it's just a way of life. However, have you ever tried picking out a game you wanted to play, and you couldn't? Was nothing jumping out at you?
We, gamers, aren't limited to playing stuff like rock paper scissors and other antiquated games. This is especially important if you want to kill time in quarantine.
Whether it's after class or your day off from the working week, what are the perfect games to play when you're bored? Our list has 24 fantastic games, like games for kids, browser games, mobile games, and merely other computer games that kill some time.
Fun Video Games You Can Play Right Now
Let's get things started. What are the best games to play when you're bored on the computer? Whether it's online games or browser games, the desktop is probably your best bet for alleviating boredom.
Desktop Games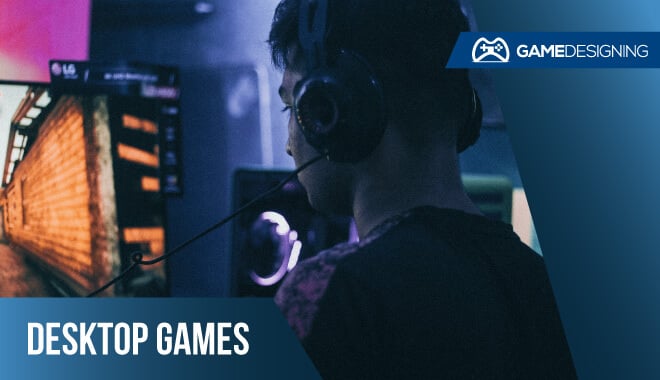 Stardew Valley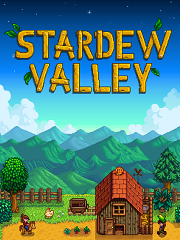 Simulation, Role Playing
$15
ConcernedApe
Chucklefish
Playing Stardew Valley is a great time killer. The player has free rein to start a farm, raise animals, or go questing in the nearby mine for upgrades and materials.
It's perfect for any age and has no completion time because it can theoretically go on forever.
What Makes It Great
Engaging Farming Simulation: Stardew Valley offers an immersive farming simulation experience where players inherit a neglected farm, encouraging them to restore and manage it to their heart's content.
Freedom and Open-Ended Gameplay: The game's open-ended nature allows players to set their own goals and play at their own pace, fostering a sense of creativity and freedom.
Rich Gameplay Variety: Stardew Valley offers a wide range of activities, from farming and fishing to mining and crafting, ensuring that players always have something to do and explore.
Heartfelt Storyline: The game's storyline, centered around inheriting your grandfather's farm, adds depth and purpose to the gameplay, giving players a sense of connection to the virtual world.
Download Stardew Valley on Steam
Cities: Skylines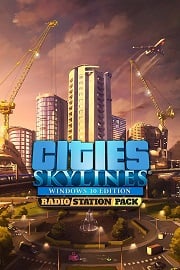 City-building
$30
Colossal Order
Paradox Interactive
This first-class city-building game will make time fly by. It's one of the best games to play when you're bored on the computer, as you can quickly boot it up and log off in seconds.
It's super relaxing and has no goal besides making your city grow. Just make sure to avoid connecting your sewage lines to your drinking water!
What Makes It Great
Deep City Planning: Cities: Skylines offers a comprehensive city-building experience where players have control over zoning, road networks, public services, and transportation systems.
Open-Ended Sandbox: The game's sandbox mode allows players to exercise their creativity without constraints, fostering diverse and unique city designs.
Realistic Simulations: Cities: Skylines excels in simulating the daily lives of its virtual citizens, including traffic congestion, employment, and pollution, adding depth to the gameplay.
Continuous Development: The game has received numerous expansions and DLC, ensuring that players have access to fresh content and gameplay mechanics.
Download Cities: Skylines on Steam
Hotline Miami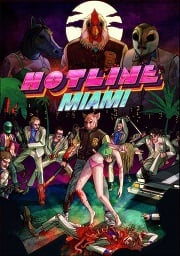 2D Top-down shooter
$10
Dennaton Games
Devolver Digital
You might not be ready for this high-octane, neon-drenched, and violent game. Each mission is challenging, and most importantly, a great way to kill time.
The action is intense, quick, and bloody. It's stylish, brutal, fun, and doesn't require you to take hours out of your day.
Before you know it, the retro-style and in-your-face action will make your day fly by.
What Makes It Great
Intense Gameplay: Hotline Miami delivers high-octane, fast-paced action that keeps players on the edge of their seats.
Compelling Story: The game's narrative, with its cryptic messages and surreal storytelling, creates a sense of intrigue and mystery.
Unique Visual Style: The visuals are inspired by 1980s culture, featuring vibrant neon colors and a retro aesthetic that immerses players in the era.
Download Hotline Miami on Steam
Enter the Gungeon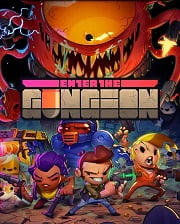 Bullet hell, roguelike
$15
Dodge Roll
Devolver Digital
This unique bullet hell roguelike has you enter an underground dungeon to take on bullet-based enemies.
Each level and playthrough is randomly generated each time, so you can never have the same experience twice. Even if you make it to the last level (which you won't), the game switches up the bosses.
Exciting weapons, excellent levels, and enemy design. It's challenging but never dull.
What Makes It Great
Challenging Gameplay: Enter the Gungeon offers intense bullet hell action, requiring precision, quick reflexes, and pattern recognition.
Variety of Characters: Each of the four playable characters has a unique playstyle, weapons, and abilities, adding replayability and depth.
Creative Guns: The game's vast arsenal of guns includes both conventional and bizarre weapons, such as unicorn horns and mailboxes, making each playthrough exciting.
Procedurally Generated Levels: With procedurally generated rooms and layouts, every run feels fresh, and players must adapt to new challenges each time.
Download Enter the Gungeon on Steam
Papers, Please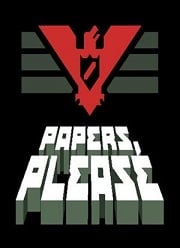 Puzzle, simulation
$10
3909 LLC
Based on a soviet-adjacent country during the height of the Cold War, this puzzle game puts you in the role of a border agent. Your job is to examine peoples' identification papers and check for any errors.
It starts pretty straightforward, but as the levels increase, you need to remain more vigilant for mistakes and suspected terrorists. There's also a management system for your family, meaning you can take bribes to ensure your family won't starve.
What Makes It Great
Unique and Thought-Provoking Concept: Papers, Please places players in the role of a border inspector, creating a morally complex and immersive experience.
Dystopian Atmosphere: The game's setting in the fictional communist country of Arstotzka creates a compelling and oppressive atmosphere that adds depth to the gameplay.
Moral Choices: Players must make difficult decisions about who to admit, detain, or turn away at the border, forcing them to confront ethical dilemmas.
Immersive Pixel Art: The mid-res pixel art style and limited color palette contribute to the game's gritty, oppressive aesthetic.
Download Papers, Please on Steam
Starbound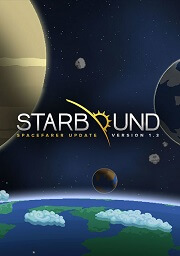 Action-adventure
$15
Chucklefish
Players of Terraria will love this title from Chucklefish. In it, you play a character escaping from Earth after its destruction. You crash land and must make it back home.
It's pretty open-ended, allowing you to entirely skip the story and just explore, collect resources, and colonize worlds. Building your perfect colony on an exotic world or outfitting your ship with upgrades is addictive.
What Makes It Great
Vast Procedurally Generated Universe: Explore a rich two-dimensional universe filled with procedurally generated planets, each offering unique landscapes, creatures, and challenges.
Freedom of Exploration: Starbound offers boundless freedom to explore and interact with various intelligent lifeforms, towns, villages, and environments, making every playthrough unique.
Compelling Story: The game's narrative begins with the destruction of Earth and leads to an epic adventure across the universe, complete with quests and story-driven missions.
Customizable Spaceship: Personalize your spaceship, the central hub for your adventures, by decorating and arranging items and blocks to your liking.
Sid Meier's Civilization VI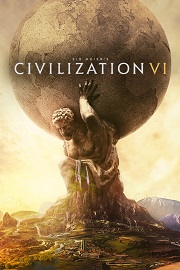 Turn-based strategy
$60
Firaxis Games
2K Games
Be warned: Civilization games are notoriously hard to put down when you pick them up!
However, these are some of the best time-killing games in existence. You merely start a game in the stone age as the civilization of your choice and go from there.
What follows is the addictive 'just one more turn' form of gameplay where you'll be hard-pressed to stop clicking 'end turn.'
What Makes It Great
Timeless 4X Strategy: Civilization VI continues the legendary 4X (Explore, Expand, Exploit, and Exterminate) formula that has captivated gamers for years, offering a deep and immersive strategy experience.
Civilization Evolution: Witness your civilization's evolution from a humble settlement to a global superpower, with various victory conditions, including military dominance, technological supremacy, and cultural influence.
Profound Decision-Making: Engage in diplomacy, research technologies, manage your cities, and build armies to make crucial decisions that shape your nation's destiny.
Diverse Civilizations: Play as one of the game's numerous civilizations, each with its own unique abilities, units, and leaders, providing endless replayability and strategic depth.
Download Sid Meier's Civilization VI on Steam
World of Horror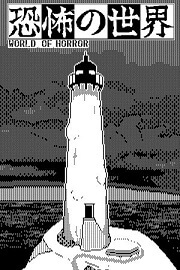 Roguelike
$15
Panstasz
Paweł Koźmiński
This unique roguelike draws heavy influence from the works of H.P. Lovecraft, the manga of Junji Ito, and nails the Japanese horror aesthetic.
In it, you try to solve mysterious happenings around your Japanese village. It's tough, randomly-generated, and throws you into a grim and gory world, and all created using MS Paint by one guy.
Game length can vary from 10 minutes or longer. Will you be able to escape the power of the elder gods and save your village?
What Makes It Great
Lovecraftian and Junji Ito Inspirations: World of Horror draws inspiration from two masters of horror, H.P. Lovecraft and Junji Ito, promising an eerie and mind-bending experience.
1-Bit Pixel Art Style: The game's unique 1-bit pixel art style harks back to classic horror games, creating a haunting atmosphere that captures the essence of dread and unease.
Japanese Horror Mythos: Encounter a chilling array of otherworldly creatures inspired by Japanese horror manga and urban legends, providing a fresh and terrifying twist on familiar horror tropes.
Engaging Turn-Based Combat: Engage in strategic turn-based combat, queuing up actions to battle against horrifying entities, each with its own twisted abilities and weaknesses.
Download World of Horror on Steam
This War of Mine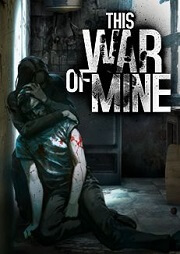 Survival
$20
11-bit studios
This War of Mine is based on the Siege of Sarajevo in the 1990s.
In it, you play as a group of civilians in a wartorn country and your struggle to survive. Levels are separated into days where you cook, build things, and trade.
At night, you can scavenge from local buildings and guard your safehouse. The stakes are high, and it's a fascinating change of pace for a war game.
Usually, we never play as civilians and only the unstoppable one-person army. This is very slow and strategic rather than action-packed. It's touching, grim, and gratifying.
What Makes It Great
Unique Perspective: Unlike typical war games, This War of Mine shifts the focus to the civilian experience during war, highlighting the emotional and moral challenges faced by ordinary people.
Civilian Survival: Players must navigate the harrowing challenges of survival, making choices that impact the physical and emotional well-being of their characters.
Difficult Decisions: The game presents players with morally complex decisions, forcing them to choose between altruism and self-preservation, often with dire consequences.
Multiple Endings: Each character's fate is determined by the decisions made, offering a range of emotionally charged endings that reflect the consequences of the player's choices.
Download This War of Mine on Steam
Crusader Kings III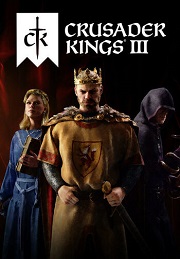 Grand strategy, role-playing
$50
Paradox Development Studio
Paradox Interactive
Ever wanted to create the perfect royal dynasty? Crusader Kings III mixes Game of Thrones and real history to create one of the most unique role-playing experiences in recent memory.
You choose a real-life historical character and, if you so choose, attempt to gain power. You do this by marrying into powerful families, raising your children to take over, and quash rebels and rivals.
What Makes It Great
Character-Centric History: Crusader Kings 3 places individuals at the heart of history, allowing players to shape the course of events through dynastic feuds, alliances, and personal decisions.
Complex Characters: The game's characters have depth, with traits and personalities that influence their behavior and interactions, making each playthrough unique.
Stress System: The stress system adds a layer of realism, forcing players to consider the mental well-being of their rulers and leading to dramatic character development.
Moral Choices: Roleplaying traits and navigating moral dilemmas make for a more immersive and engaging experience, blurring the lines between strategy and storytelling.
Download Crusader Kings III on Steam
Mobile Games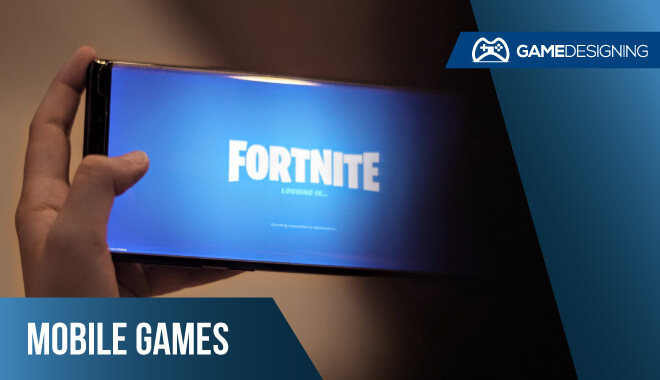 What happens if you're not near a computer, but you have a phone? Luckily there are even more great games to play when you're bored on your phone.
Trivia Crack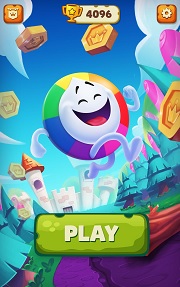 If you love trivia, Trivia Crack is one of the best games on mobile devices. You're given a few different categories in which to answer various trivia questions.
You can do this alone or with an opponent. There are things like Sports or TV shows, and you put your pop culture knowledge to the test.
What Makes It Great
Massive User Base: With over 600 million downloads and 150 million active users annually, Trivia Crack's popularity speaks for itself, creating a vibrant and engaging community.
Variety of Games: The Trivia Crack franchise offers multiple active games, including Trivia Crack, Trivia Crack 2, and Trivia Crack Adventure, ensuring there's something for every trivia enthusiast.
Diverse Offerings: Beyond the digital realm, Trivia Crack extends to board games, consumer products, and even an animated series, creating a holistic and immersive experience.
Words With Friends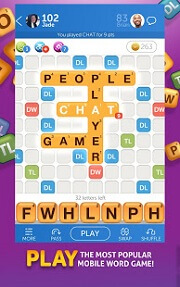 Ah, the classic virtual form of Scrabble. Words With Friends has been around on the mobile marketplace for over a decade, and it still has people killing time.
Choose to go up against a buddy or a stranger to creating the words that score you the most points.
It can get pretty intense for a game about forming words.
What Makes It Great
Social Connection: The game's essence lies in connecting with friends and family, making it an ideal choice for social gamers looking to stay engaged with loved ones.
Educational Value: Words With Friends is a fun way to expand your vocabulary and improve your word skills, offering both entertainment and mental stimulation.
Weekly Challenges: The addition of weekly challenges keeps the gameplay fresh and exciting, providing players with new objectives and themed badges to earn.
Quick Matches: "Beat the Clock" mode allows for fast-paced gameplay, perfect for those seeking quick and intense word challenges against friends.
Draw Something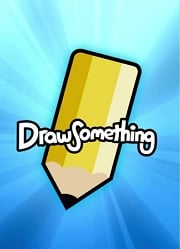 This simple yet fun game is great for relieving boredom. Simply hop onto the app and start drawing pictures with friends or strangers.
Put your art skills to the test, and see if your partner can guess what your drawing prompt was.
What Makes It Great
Social Drawing: Draw Something is all about social interaction and creativity, providing a platform for players to connect and communicate through drawings, adding a dynamic and engaging social element to the game.
Endless Creativity: The game's simplicity allows for endless opportunities to showcase your artistic skills and imagination, making every game unique and entertaining.
Massive Popularity: Draw Something's rapid rise to 20 million downloads in just 5 weeks speaks volumes about its addictive nature and widespread appeal, putting it in the league of iconic mobile games like Angry Birds and Words With Friends.
The Room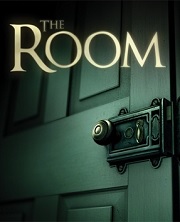 Now for something a little more atmospheric. This game series will scratch that itch that puzzle games on the PC like Myst left. In it, you attempt to solve various puzzles in different rooms in a house.
The ultimate goal is to unlock a box in one of the rooms.
What Makes It Great
Stunning Visuals: The game boasts highly realistic graphics that set a new standard for mobile gaming, immersing players in a visually captivating 3D world.
Intuitive Touch Controls: The touchscreen controls are seamlessly integrated, providing an intuitive and tactile gaming experience that makes interaction with the game's intricate puzzles feel natural and immersive.
Engaging Puzzles: The Room offers a series of challenging puzzles that are both intellectually stimulating and satisfying to solve, keeping players engrossed in the mystery.
LINE: Disney Tsum Tsum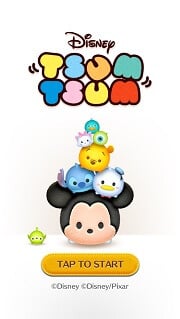 For those who want something a little more lighthearted in their games, there's no better cutesy alternative than Tsum Tsum.
This mobile game has you collecting different Tsums, or Disney character playing pieces. Then, you play an addictive round of a game that resembles both Tetris, Candy Crush, and Bejeweled.
It's super fast-paced and great for just a few matches on the subway or in the car.
What Makes It Great
Beloved Disney Characters: The game features an extensive roster of beloved Disney characters, including Mickey Mouse, Winnie the Pooh, and characters from Frozen, offering a delightful and nostalgic experience for Disney fans.
Fluffy Puzzle Fun: The game's fluffy and cute design, inspired by Disney Tsum Tsum plush toys, adds a charming and endearing quality to the puzzle-solving experience.
Strategic Gameplay: Players must collect and strategically connect Tsum Tsum characters, fostering a sense of achievement as they clear levels and rack up points.
Donut County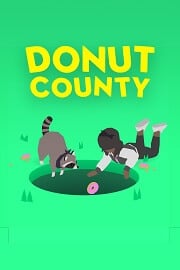 Ben Esposito
Annapurna Interactive
$13
Physics-based puzzle game
This ridiculous and hilarious puzzle game resembles the Katamari Damachi games.
In Donut County, you control a giant hole that inexplicably showed up in Donut County. You go around engulfing cars, buildings, animals, trash, and more.
It's a lot of mindless fun with a great art style.
What Makes It Great
Unique Concept: Donut County offers a refreshing and unique gameplay concept where players control an ever-growing hole in the ground, providing a fresh experience in the mobile gaming landscape.
Story-Driven Gameplay: The game combines physics-based puzzles with a captivating storyline, engaging players on both intellectual and emotional levels.
Quirky Characters: Players meet charming and quirky characters within the game, adding depth to the narrative and providing an opportunity for meaningful interactions.
Trashy Fun: Stealing trash may seem odd, but it's oddly satisfying in Donut County. The gameplay revolves around gathering unconventional items and tossing them into the hole for humorous and often unexpected outcomes.
Candy Crush Saga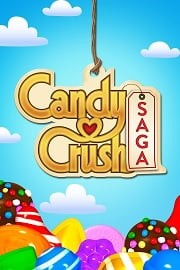 This game is notorious for killing time. This is arguably one of the best games to play when you're bored, as it scoops up all of your attention to ensure that you reach the next level.
You crush candy by lining up matching pieces. Do this enough times, and you'll beat the level.
Sounds simple, right?
It turns out there are hundreds of levels, so this will kill a lot of time.
What Makes It Great
Legendary Puzzle Game: Candy Crush Saga is a puzzle game with a legendary status, adored by millions of players worldwide, making it a beloved classic in mobile gaming.
Sweet Match 3 Gameplay: The game's core mechanic revolves around matching candies in a fun and addictive puzzle adventure, delivering that delightful feeling of accomplishment with each successful level completion.
Quick Thinking and Strategy: Players must plan their moves by matching three or more candies in a row, requiring quick thinking and smart strategies to overcome challenging levels.
Tetris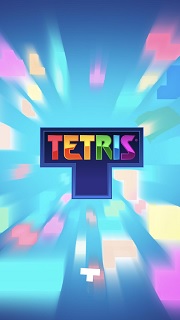 Alexey Pajitnov
Electronic Arts
Puzzle
Come on, what can be said that hasn't already been said about one of, if not the most, famous puzzle game that's ever existed in modern gaming?
Tetris has you matching up blocks in a row to clear the board. Too many pieces leading to the top results in a game over.
Of course, the speed increases when you reach later levels, making things intense but satisfying.
If you don't already have this downloaded on your phone, what are you doing?
What Makes It Great
Hundreds of Unique Levels: Enjoy a fresh Tetris experience with hundreds of unique levels that offer a twist on classic gameplay, providing both challenge and fun.
Skill Improvement: Test your skills and improve your Tetris prowess by conquering a variety of challenging yet enjoyable objectives.
New Tricks: Learn new Tetris tricks and strategies as you progress through the game, adding depth and excitement to the familiar gameplay.
Clear Lines and Solve Puzzles: Combine classic line-clearing action with puzzle-solving elements, making each level a rewarding challenge.
Among Us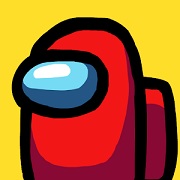 InnerSloth
$5
Party, social deduction
Among Us has become a phenomenon, engulfing gamers worldwide in its web of paranoia-fueled gameplay. In it, you play as a crew member in a spaceship. However, one of the crew members is an imposter, tasked with killing and sabotaging plans.
People can call an emergency meeting to discuss who the imposter may be. This results in hilarious, intense gameplay. It bases its game model on the social games Mafia and Werewolf.
What Makes It Great
Online Multiplayer: Play with 4-15 players online, adding an element of unpredictability as you work together to prep the spaceship for departure.
Impostors Among Crewmates: Beware as one or more random players among the Crew are Impostors with sinister intentions—to eliminate everyone.
Social Deduction Skills: Hone your social deduction skills as Crewmates win by completing tasks or unmasking the Impostors through voting. Impostors can use sabotage for chaos and alibis.
Optional Roles: Explore additional roles like Scientist, Engineer, Guardian Angel, or Shapeshifter to add complexity and chaos to the gameplay.
HearthStone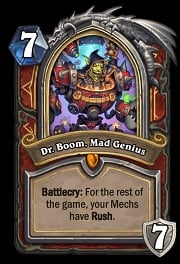 Blizzard Entertainment
Digital Collectible card game
HearthStone is a prominent part of the Warcraft franchise. Players collect various character cards and do battle with one another.
It's all based on destroying your opponent's hero in a turn-based manner. You do this by using mana to summon cards and other minions to beat the other player.
It's addictive, simple, free, and has a great art style.
What Makes It Great
Collect and Conquer: Gather a formidable collection of powerful cards and craft mighty decks to outwit your opponents.
Extraordinary Abilities: Each card in Hearthstone brings unique and extraordinary abilities, allowing for clever strategies and unpredictable interactions.
Diverse Hero Classes: Play as any of the game's ten Hero classes, each with its own distinct playstyle, and they're all free to use!
Friendship and Fierce Competition: Engage in thrilling PvE and PvP battles, forming alliances with friends or challenging millions of players worldwide.
Web Browser Games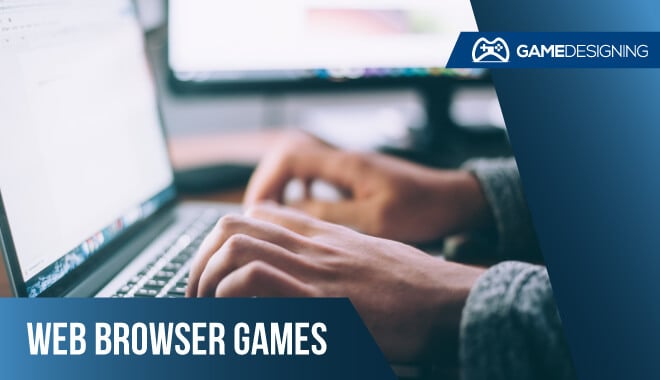 What if you're at your computer, but you don't have $60 to spend on a game from Steam freely? Here are the best games to play when you're bored on your web browser.
RuneScape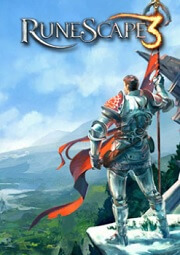 Initially released in 2001, RuneScape is a free MMORPG. It puts you in a fantasy world, Gielinor, complete with cities, deserts, swamps, and canyons.
It's incredibly detailed for a free game and has a simple yet excellent skill system that'll have you fishing and cutting down trees for hours.
What Makes It Great
Historical Significance: RuneScape is a legendary MMORPG with a rich history, initially released in 2001, recognized by Guinness World Records as the largest and most-updated free MMORPG.
Expansive Fantasy World: The game is set in the medieval fantasy realm of Gielinor, a vast world divided into kingdoms, regions, and cities, offering diverse environments and adventures.
Varied Transportation: Players can explore Gielinor through multiple methods, including walking, magical spells, or charter ships, ensuring an array of travel experiences.
Rich Lore: The game's lore has been expanded through tie-in materials, including novels and other games, providing players with a deep and immersive narrative.
Click Here to Play RuneScape Now
Town of Salem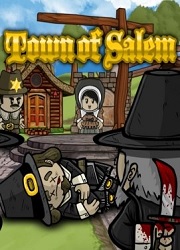 BlankMediaGames
Role-playing, strategy, social deduction
The Town of Salem is based on the game Werewolf. Much like the contemporary game, Among Us, it focuses on the Salem Witch Trials and paranoia.
Who is the witch? That's the game's objective.
Can you survive the witch hunt?
What Makes It Great
Social Deduction Thrills: Town of Salem is a gripping online multiplayer game that excels in the realm of social deduction, drawing inspiration from classic party games like Werewolf and Mafia.
Indie Game Excellence: Developed and published by indie game developer BlankMediaGames, it showcases the ingenuity and creativity of smaller studios in the gaming industry.
Varied Role Alignments: Town of Salem introduces three role alignments: Town, Mafia, and Neutral, each with unique goals. The dynamic between these alignments adds depth and intrigue to the gameplay.
Click Here to Play Town of Salem Now
DOOM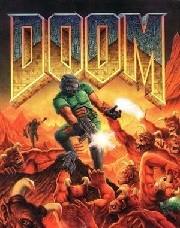 Id Software
First-person shooter
DOOM is the classic first-person shooter that defined the genre in the early 1990s. Thankfully, everyone and anyone can play this game for free right on their web browser for choice.
You play as the creatively named Doom Guy (no, seriously, it's Doom Guy), and you're tasked with blasting a bunch of demons who have made their way from hell.
It's gory, fast-paced, and a lot of fun.
What Makes It Great
The FPS Trailblazer: If you've ever picked up an FPS game, you've got DOOM to thank for it. This is the game that set the template for first-person shooters.
Multiplayer Revolution: This game practically invented Deathmatch. Sure, we might be playing Fortnite and Apex Legends now, but DOOM laid the foundation for multiplayer FPS.
Fluidity and Pace: The fast-paced action is relentless. Your speed and reflexes are just as important as your aim.
QWOP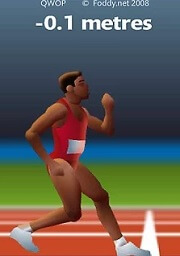 Bennett Foddy
Ragdoll Game
If you've never experienced the weirdness of QWOP, please stop what you're doing and look it up. You control a hapless athlete only using the Q, W, O, P keys on your keyboard.
What results is a frustrating, hilarious, and strangely addictive game where you attempt to beat other peoples' scores. It takes a lot of practice.
The creator, Bennet Foddy, stated that:
"One of the things I found with QWOP is that people like to set their own goals in a game. Some people would feel like winners if they ran 5 meters, and others would feel like winners if they inched all the way along the track over the course of an hour. If I had put a social leaderboard or par system in, those people would probably have all quit out of frustration, leaving only the most determined or masochistic players behind."
What Makes It Great
Internet Sensation: The game gained immense popularity in December 2010 and became an internet meme, contributing to its widespread recognition.
Creator's Success: Bennett Foddy, the creator of QWOP, achieved remarkable success with the game, boosting his website's traffic to a staggering 30 million hits.
Olympic Challenge: Players assume the role of "Qwop," an athlete participating in a 100-meter event at the Olympic Games, adding an exciting and competitive element to the game.
Control Complexity: The simplicity of the objective contrasts with the game's notorious difficulty. Controlling the athlete's legs with precision using just four keys presents a formidable challenge.
Final Thoughts
There you have it, the top 24 games to play when you're bored. Whether you're lazing about in your room or stuck on a crowded subway train, there are quite a few games to kill time and make your day turn into a fun game fest.
From Candy Crush Saga to Among Us, there are many different ways to get rid of that boredom for good.
Sources
https://www.stardewvalleywiki.com/Stardew_Valley_Wiki
https://en.wikipedia.org/
https://www.fandom.com/
https://apps.apple.com/us/app/words-with-friends-word-game/id804379658
https://www.ign.com/wikis/draw-something