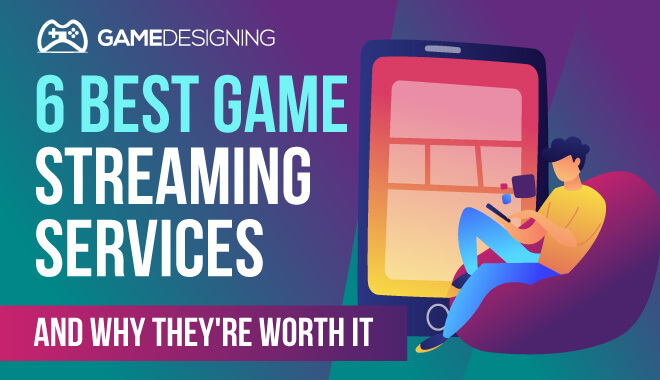 In today's age of being able to pretty much watch or see any form of media at the touch of a button on a whim, it seems only natural that the question of 'what about video games?' would arise.
Sure, it is nice to be able to watch shows, movies, true crime documentaries, and everything you can think of instantly; but what if I wanted to play some of the most popular games on the market without breaking the bank?
I always view the purchase of a game as a serious investment: I examine the pros, cons, prices, everything. I remember I spent an entire weekend deliberating over whether I should buy a game.
So if I was a Netflix junkie, with a propensity for overthinking game purchases, how would I be able to make gaming easier in my life? Game streaming, of course!
What Is A Game Streaming Service?
---
Better known as 'cloud gaming,' game streaming services stream games directly to the user's device. The service takes advantage of cloud servers to achieve this, allowing players and subscribers to be able to play games smoothly and for a reduced price.
There are three types of cloud gaming, but we will focus on the second:
Peer-to-peer
Game Streaming
Progressive downloading
Think of game streaming as an on-demand type of service, with the actual game title being stored in the streaming companies or game studio's servers, allowing for the results to be broadcast to the user's screen.
Who Are These For?
---
These services, frankly, are geared toward every gamer.
But more specifically, these services serve players like me who might not like the idea of dropping $60 or more on the newest games, not knowing if they will be a hit or a miss. Also, gamers who want to experience a wide swath of what gaming has to offer.
Furthermore, players might be more casual and want to simply experience stories without taking up spaces on their PCs or gaming consoles.
Internet Connectivity
---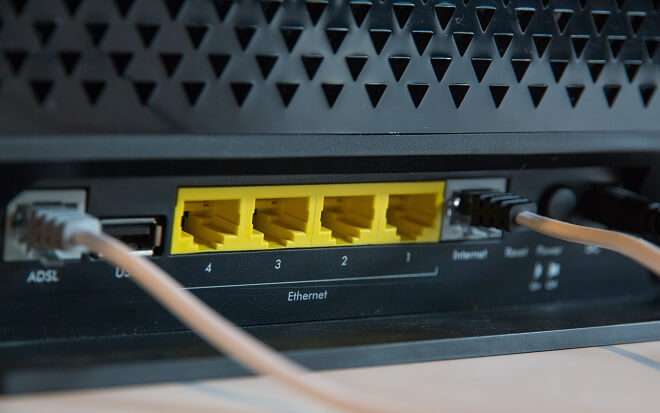 Since you would be taking advantage of the internet rather than an actual disk or a digital download, you need to make sure your internet connection is up to date. I really need to stress this point, because the internet is the lifeblood of this service, literally making or breaking the service with how quality your internet connection is.
I can't tell you how many times that I have been watching a TV show on Netflix in my apartment, my roommate starts watching something, and then suddenly, BOTH of our shows, as well as our internet, in general, has slowed to barely a crawl.
You don't want that happening to you when you are playing a highly competitive game or when you are about to defeat that insanely difficult Dark Souls boss. If your internet isn't up to snuff, (like mine), streaming services may be a severe issue, and you'll be wishing for a physical disc.
Platform Support
---
You need to make sure that your gaming console or platform actually supports the game streaming service. For example, as good of a streaming service is for gaming consoles, PlayStation can only use PlayStation Now as an exclusive streaming service. We will get to how good PlayStation Now is a little later.
For PC's, you have some more options that aren't bound to console-specific options.
Is Streaming On YouTube Better Than Twitch?
---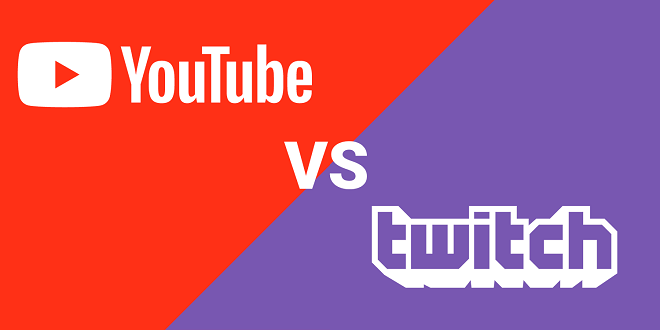 The answer is a simple no.
Twitch is a more reliable and robust system for streaming. Twitch not only specializes in streaming from the get-go, but it also pays its streamers more than YouTube does.
That's not to say YouTube is in any way 'bad' when it comes to streaming; indeed, it is the second-best right on the heels of Twitch. Twitch's community is particularly vibrant as well, with dedicated subsets of the community for each game.
I once watched a 3-hour stream or gamers from all over the globe role play in the multiplayer game Day Z.
In it, the guy I was watching kept meeting and forging uneasy alliances with fellow survivors. Like any good roleplay, a traitor is discovered in the group, and something straight out of The Walking Dead happened.
The main character and his buddy brought the traitor out to an abandoned graveyard to 'discuss tactics.' Things went south quickly, and the traitor discovered it was going to be an execution. He begged for his life, but our heroes had already passed the sentence.
It was a dramatic effort that was well worthy of any TV or movie drama. 3 hours of watching flew by, and I quickly forgot my daily responsibilities, but it was so worth it.
Twitch allows for that specialized kind of content.
Which Game Console Is Best For Streaming?
---
PlayStation 4.
It allows the player to view live television, whereas other systems need the player to subscribe to a particular package on Hulu to see special events on TV.
Sony realized that they have an exclusive platform, and this allowed for some serious quality on their end. They continue their support of PlayStation Now, which a player can subscribe to for streaming, as well as more significant discounts on games, as well as even more substantial discounts on discounted games.
If you are a diehard Sony gamer, this is your best bet.
Is There A Free Cloud Gaming Service?
---
Yes, but with conditions.
Nvidia GeForce Now, in beta, is free. Expect this to transition to a monthly subscription model after exiting beta. We will examine it later. Other than that, many of the streaming services allow for free trials, allowing you to experience little slivers of what the various services have to offer for about a month or so.
Game Streaming Services
PlayStation Now
---
We already briefly went over Sony's homegrown streaming service, but let us take a closer look.
Launched from 2014-2015 worldwide, PlayStation Now allows players to subscribe and stream games from PlayStation 2, PlayStation 3, and PlayStation 4 systems. A significant aspect of PlayStation Now is that it will enable gamers to stream all of those games on different platforms. You can play titles like Bloodborne on your PC. Pretty cool, huh?
The various technical specs vary, as you can play on PC, which will need to be able to play some of the graphical powerhouses in PlayStation's arsenal. If you are just playing straight on a PS4, you should be useful as it's its native system.
Subscribing to this service allows players to stream a staggering 750+ games all to their screens. An aspect I love is that you can play games offline. No 'always online' mode here! A huge selling point that avoids frustration.
Google Stadia
---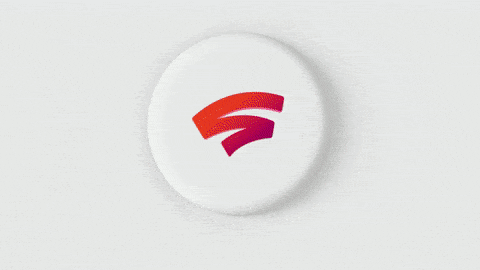 Launched recently by the company that helps people find out useless pieces of internet info as well as allowing them to become amateur doctors through Web MD, Google Stadia is a new streaming service by the tech giant.
Whenever you see a cool trailer from someplace like E3, namely The Last of Us 2, wouldn't it be great to see a sweet trailer and then immediately play it right afterward?
Yep, Google Stadia allows for that. Think of Netflix, which will enable you to watch the trailer and watch instantly, and apply that to some great, classic games.
They partner with YouTube to allow for this cross-platform approach. It is accessible through Google Chrome and allows for some seriously impressive 4K play with high frame rates.
The games they offer aren't simple things like Angry Birds. Titles like some of the Assassin's Creed and Doom and Red Dead Redemption 2 are just some of the current titles gracing the library of Google Stadia. As of right now, there are 26 paid games, as well as some free titles. Expect the library to expand gradually as time goes on.
Although some great features grace this streaming service, it has been met with mixed to positive reviews. I still think this is a great option, as it is still in its infancy.
This means that it will continually be updated as time goes on, allowing for fixes and better services. Definitely watch out for some updates with Google Stadia.
Shadow
---

Price: Starting at $35.99
From Shadow
Shadow is an excellent alternative to other streaming services from exclusive consoles, as it includes a lot of features from Windows 10, allowing for some severe graphical power.
It utilizes the most advanced graphics cards, allowing for the player to stream titles in mere minutes as opposed to lengthy downloads (I just downloaded Shadow of War in the 2019 Christmas Steam Sale, and it took 3 hours!), which can last for hours.
Think of the best-case scenario: downloading some of the most graphically demanding games on the market, downloading them in minutes, being able to play them, and utilizing a price tag well below that unreasonable $60 price tag of most games. I'd say that's a significant tradeoff.
If you are strictly a PC gamer, but you don't want to shell out extra dollars for a souped-up, powerhouse PC with all the bells and whistles, this is the streaming service to you. By using the actual streaming, you are basically taking the image of a graphically demanding PC game and broadcasting it to your own screen. Genius!
Now I only wish I didn't drop hundreds of dollars on my new gaming laptop! Shadow is currently available in 38 out of the 50 states in America. Hopefully, our friends in Washington and Idaho can experience this excellent streaming service!
Here are some compatible devices:
PC: Windows 7/8.1/10 64-bit
Mac: macOS 10.10 or later
Android: 7.0 Nougat or later
iPhone/iPad: iOS 11.0 or later
Ubuntu 18.04
Nvidia GeForce Now
---

Price: Free (for now)
Nvidia
Okay, so what is not to love here? A platform that is entirely free, for now, in which you can stream games. The gods of (inexpensive) gaming have spoken!
We all know the name Nvidia as being one of the best and most prestigious names in computer graphics in modern computer gaming. Whenever you see the famous logo, you know you are dealing with some serious horsepower.
Nvidia allows for players and users to stream games they already own, potentially freeing up valuable space on hard drives everywhere. Believe me, it is a colossal pain to deliberate and determines what games to keep installed and what to nix for more valuable gigs of RAM.
The game library boasts of 200+ games, many of the current, which allows players to stream and play instantly. A Plague Tale: Innocence, Shadow of the Tomb Raider, and Assassin's Creed: Odyssey is just some of the current, graphically impressive games you can pick up and play.
For now, this may be one of the better options, and there's no reason not to check it out now, especially since you can probably expect it to exit beta and adopt a monthly subscription model. Get on it!
Hatch
---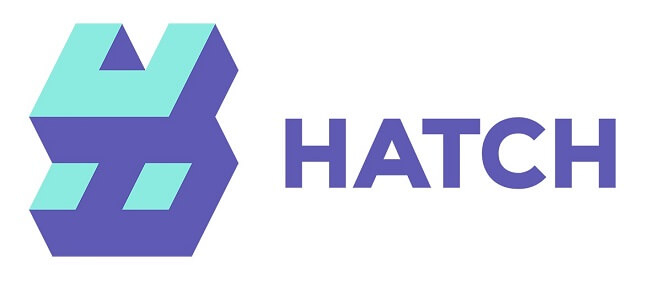 Price: Free/Premium Subscription
Google Play
We have covered PC gaming and console gaming, but what about those that prefer mobile gaming? Look no further, as Hatch is the handheld, portable option for instant game streaming services.
Hatch has an impressive repertoire of over 200 mobile titles, including popular hits like Hitman GO. Something really cool and uniquely different concerning Hatch and other gamers is that you can instantly get in contact with fellow Hatch users and other buddies, creating an eSports league on the fly.
Now there's no excuse not to get into competitive gaming! If you aren't familiar with some of the hefty cash prizes that eSports offers, look it up and try NOT to download Hatch minutes later.
I was surprised by Hatch since when I think of mobile gaming, I really don't think of them as graphically impressive compared to PCs. But Hatch puts those preconceived notions to rest with the impressive running speeds and graphical quality.
Now, I'm not a huge mobile gamer, so Hatch isn't exactly my cup of tea, but if you focus more on games like Clash of Clans, this may be just what you needed. Here's another great feature: you don't even need a super high-end phone. All you need is a good internet connection.
Personally, I have an iPhone 6 (I know, I need to upgrade), so knowing I can access all these games and be able to run them quickly on a good Wi-Fi network is fantastic. I recommend trying Hatch out socially as there's a free mode. Of course, you can go the extra mile and subscribe to the premium membership.
Vortex
---

Price: $9.99 a month & other packages
Vortex
Another dependable service that allows even the lowest quality PC to run games like Fortnite and Grand Theft Auto V, Vortex allows for gamers to stream to any device with a screen.
The price point is pretty solid, too, as compared to platforms like Google Stadia. They also offer different memberships like the Pro at $20 a month, which includes various benefits. Obviously, the higher the membership, the more games you can play, the more top quality it can be.
Although this is an excellent streaming service, I'm not too crazy about the limit of gaming hours, even on the highest-paid program at $30. For me, this is a sticking point because I must have clocked in 80 hours in two weeks alone in Total War: Warhammer II.
But for others, this may be just fine, especially if gaming is more of casual side activity. You can even test the service beforehand on their official site to see if your PC can handle the streaming.
Conclusion
---
If you are still on the fence about game streaming, why not try some free trials to see if they are a fit for your playing style. Again, if you are like me and you love a good selection of games with a small amount of risk of dropping some serious cash on newer titles, this might be the perfect alternative for getting games on Steam or at game stores.
If you have a great internet connection, a love for games, and are okay with paying a monthly subscription for some thoughtfully detailed and current game libraries, check out any of these gaming streaming services; they are definitely worth it. Now, I think it is time for me to invest in a better internet connection, or else I won't be able to take advantage of these sweet game streaming services.