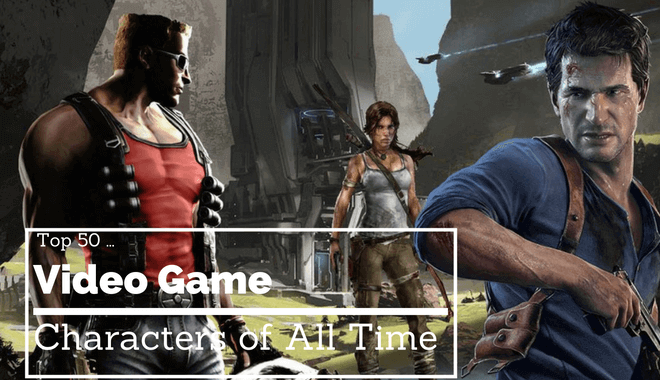 Certain video game characters stand out from the rest. You might have seen their adaptations or merchandise with their faces, even if you don't play the games they're in.
Many factors make a video game character intriguing, from their backstory and character arc to their physical features and evolution within their games. While some receive attention for a certain period, some have been favorites for years.
Here are some of the most popular video game characters and why they have been so well-loved for so long:
Our Ranking Criteria
In addition to player feedback, game reviews, countless forum reviews, blogs, YouTube videos, fansites, and industry critics, we also used objective metrics like sales and users to make this list (read more). Some of these data sources include:
Counting Down Top 50 Gaming Characters
Commander Shepard from Mass Effect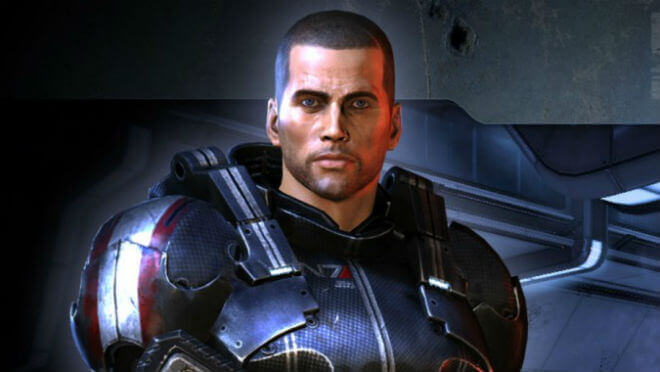 Bioware first released Mass Effect in 2007, and Commander Shepard has remained iconic through various iterations and installments. He is so loved because players' choices determine his destiny, enabling an indelible connection to the character. A fleshed-out protagonist in a top-notch game leads to legions of fans for many years.
What Makes Him Great
Commander of SSV Normandy: Shepard starts as an Executive Officer but later gains full command over the SSV Normandy SR-1, showing leadership qualities.
Iconic Quotes: Shepard has memorable lines like "I'm Commander Shepard, and this is my favorite store in the Citadel," which have become part of gaming culture.
Emotional Depth
Personal Tragedies: Depending on the background chosen, Shepard may have survived a slaver attack or grown up as an orphan, adding emotional layers to the character.
Ezio Auditore De Firenze from Assasin's Creed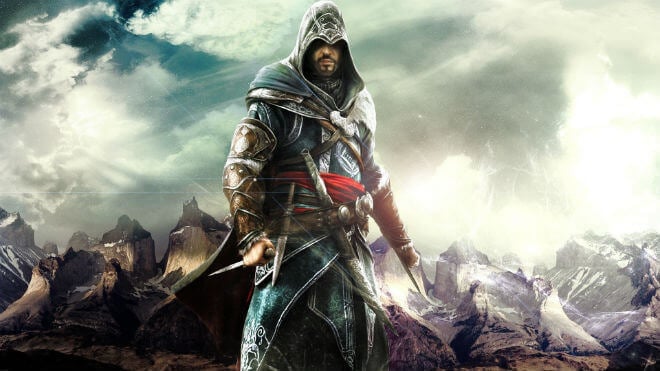 A member of the Assassin order, Ezio Auditore De Firenze's name translates to "Ezio, Listener from Florence" in Italian. This references his backstory from when his father was the head of Auditore International Bank.
Fun Fact: Roger Craig Smith, who voiced Ezio, has voiced Sonic the Hedgehog in numerous media and video games, Chris Redfield in the Resident Evil series, and Captain America in the 2010 Marvel Animated Universe.
What Makes Him Great
His character arc is compelling – he goes from a carefree young nobleman to a dedicated assassin seeking vengeance for his family's death. His development is complex and engaging.
He is charismatic and charming, making him a likeable protagonist. His confidence and wit endear him to players.
His parkour and free-running abilities allow for thrilling gameplay. Traversing Renaissance Italy by climbing buildings in fluid motions makes players feel like a true assassin.
Earthworm Jim from Earthworm Jim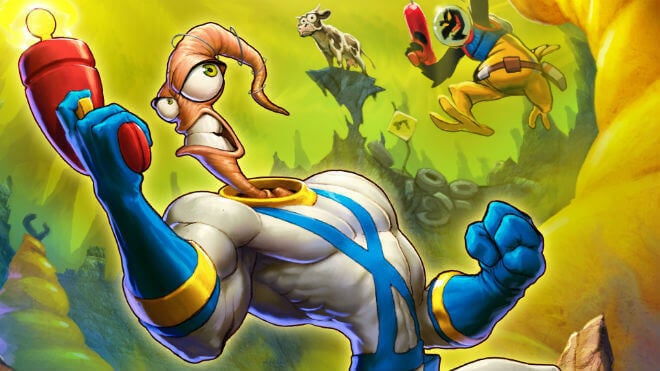 Earthworm Jim is one of the most iconic video game characters of all time. The game was so well received that it was adapted into a TV series that ran for two seasons.
Earthworm Jim became a superhero after he took refuge in a mysterious suit that gave him powers.
The game's icon status is due to its gameplay and charming character names, like Princess What's-Her-Name and Queen Slug-for-a-Butt.
What Makes Him Great
His absurd and quirky character design stands out – he's an earthworm in a specialized suit who battles evil. This weirdness makes him memorable.
The humor and parody elements poke fun at other video games and action tropes with slapstick comedy and surreal enemies.
His nonsensical backstory involves his super suit falling from space and allowing him to fight villains. This whimsical origin is funny.
His varied and over-the-top weapons like a blaster, rocket launcher, and explosive bubble gum keep gameplay exciting.
The grotesque and wacky enemy designs like evil living mucus and sinister lab cows add to the chaotic spirit.
Pit of Kid Icarus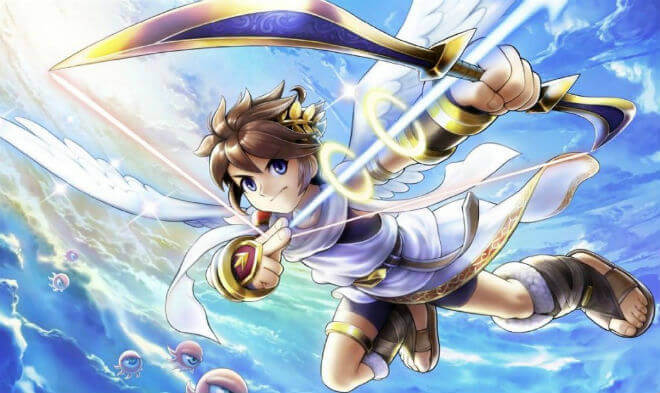 While he's fun in the Super Smash Brothers franchise, we're this high-five back to 1986 when our little angel first appeared in Kid Icarus on the NES.
The protagonist's backstory made the game memorable, but more than that, it inspired the creators to take action gaming seriously, leading to the uber-popular Super Mario series.
What Makes Him Great
With unwavering loyalty and devotion, Pit serves the goddess Palutena, willing to take on any task and protect her at all costs as her most trusted servant.
Mastering a diverse array of weaponry that includes bows, blades, claws, clubs, cannons and more, Pit adeptly adapts his combat skills to any battle situation he faces.
Pit's rare angelic gift of flight, though limited, grants him exceptional aerial mobility, allowing him to deftly maneuver and platform in the sky.
Fargoth from Morrowind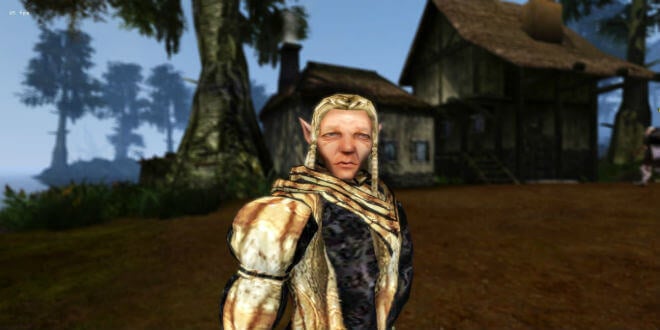 Fargoth is the smarmy wood elf from the early moments in TES: Morrowind. He is too smarmy to not make the list. We wish we could steal his gold all the time.
What Makes Him Great
Fargoth's desperate and pleading request for help finding his lost ring makes him an immediately memorable character from the player's first moments in Seyda Neen.
Players are presented with an interesting moral dilemma right away in whether to return Fargoth's ring or selfishly keep it, establishing player agency.
Befriending Fargoth by returning his ring rewards the player with his eternal gratitude and discounts at Arrille's Tradehouse through his friendship with the shopkeeper.
McCree from Overwatch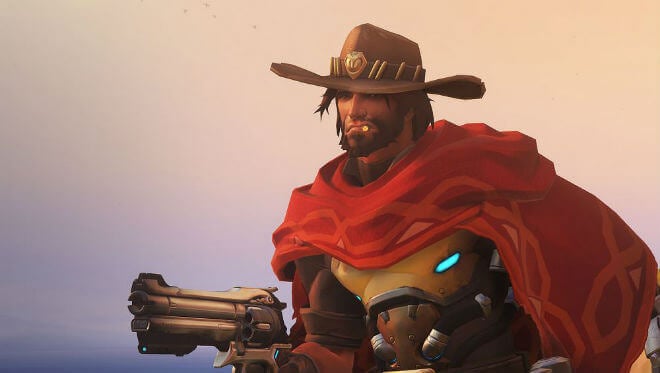 Overwatch, a multiplayer first-person shot game, features Jesse McGree, an iconic main character. He is always seen with a Peacemaker and a cowboy hat. The character is known for his precision and realistic abilities. He has become well-loved by many for his idea of justice.
What Makes Him Great
McCree's complex backstory of being part of the notorious Deadlock Gang before joining the covert Blackwatch unit provides depth and internal moral conflict.
McCree's expert marksmanship and gunslinging skills with his revolver Peacekeeper make him an extremely deadly and stylish damage-dealer.
McCree's cowboy aesthetic complete with hat, spur, and poncho provides a memorable and mythic character design evocative of the American West.
Jonathan Irons from Call of Duty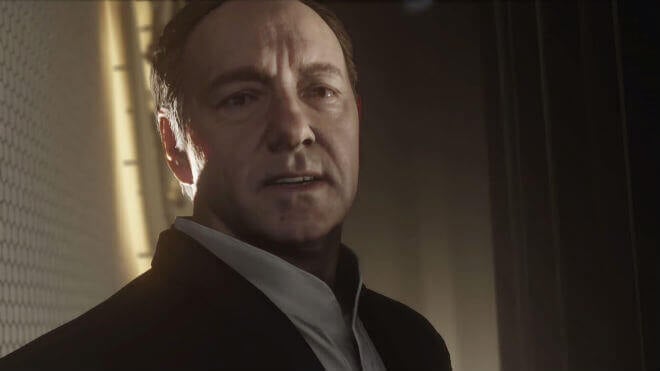 Also known as CoD Kevin Spacey. He's too much fun as a villain, not to mention.
His life's principles and undying love for war make him memorable. Tom Hanks now plays the character.
What Makes Him Great
Irons' gradual transition from seeming ally to the surprise revelation as the main villain provides an incredibly impactful and unexpected plot twist.
Irons' highly charismatic personality and public charm make him chillingly convincing when presenting his extremist views of forcibly removing world governments.
Irons' twisted ideology that politicians cause all war presents a nuanced antagonistic perspective that evokes some moral grayness.
The distinctive and evocative voice acting for Irons by Kevin Spacey brings weight, gravitas, and complexity to the character.
Handsome Jack from Borderland 2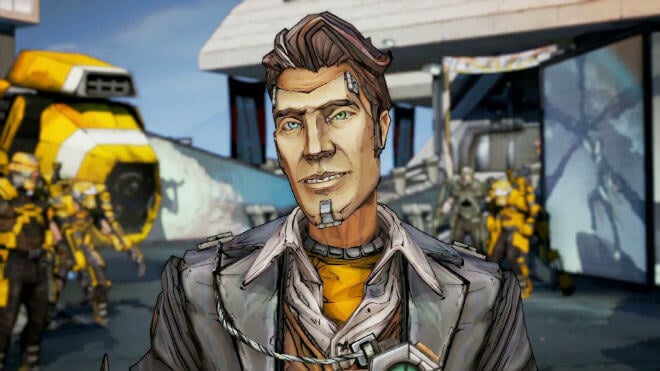 Sticking with the fun villain theme started by our friend Mr. Spacey, we have the big baddie from Borderlands 2 coming in hot.
The self-declared dictator of Pandora goes rogue and commits a slew of violent and heinous crimes after his daughter accidentally kills her mother and his wife. Borderland 2 has the "baddest" villain, so Handsome Jack is well-received by players.
What Makes Him Great
With bombastic displays and larger-than-life ego, Jack embodies the narcissist's penchant for flamboyant megalomania.
Jack's unpredictable oscillation between affable charm and explosive murderous rage keeps players perturbed.
Jack's iconic mask obscures his facial scars in mystery, exemplifying his dual personas.
Rayman from Rayman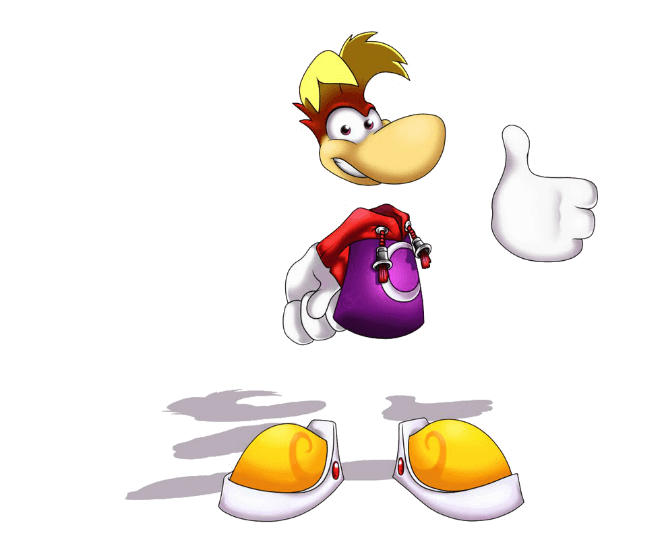 No one knows what Rayman is. The limbless creature appeared in a game that was first launched in 1995 and quickly became popular.
Since then, the character has undergone multiple changes, but the essence has remained the same.
What Makes Him Great
Unique and Memorable Design: Rayman's limbless, floating body with hands, feet, and head adds a distinctive and memorable visual appeal.
Versatile Abilities: Rayman's iconic helicopter hair ability allows him to glide across large spaces, making for exciting gameplay mechanics.
Symbolic White Ring: The white ring on Rayman's chest symbolizes his connection to Betilla the Fairy and his source of new powers.
Diddy Kong from Donkey Kong and Mario Kart
Diddy Kong first appeared in Donkey Kong Country in 1995. He is the sidekick and best friend of Donkey Kong. He is also featured in the first few installments of the Mario franchise.
What Makes Him Great
Monkey Business Unleashed: Diddy Kong's origins are shrouded in mystery, as he joins the legendary Donkey Kong as his plucky nephew and right-hand primate. Together, they embark on epic adventures through lush jungles and perilous caves.
Cultural Flair: Diddy's name isn't just catchy; it's a nod to northern England slang for "small." This intriguing reference hints at a world of cultural diversity, waiting to be explored.
A Tail of Ingenuity: What sets Diddy apart from his Kong family counterparts is his magnificent tail. Not just a fashion statement, this prehensile appendage is a multitool, enabling him to hang from vines, grasp objects, and even thwart his foes with flair.
Urdnot Wrex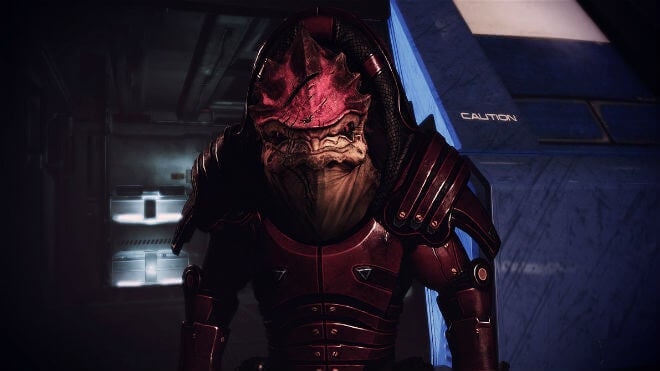 We're back in space! At least it isn't procedurally generated space! That would be boring! If you don't think the Krogan Mercenary should make this list, then you have to be the one to break the news to him. Shepard.
Mass Effect has had some memorable characters, and one of the most popular is Urdnot Wrex. Players love the bounty hunter and mercenary for many reasons.
What Makes Him Great
Unique Background and Skills: Urdnot Wrex stands out as one of the last Krogan Battlemasters, blending powerful biotic abilities with formidable weapon skills.
Leadership and Clan Loyalty: Born into Clan Urdnot, Wrex quickly rose to prominence as a youth, becoming the youngest krogan to lead a tribe in a millennium.
Personal Growth and Betrayal: Wrex's character undergoes significant development as he experiences betrayal from his own father, leading him to reevaluate the krogan culture.
Ryu Hayabusa from Ninja Gaiden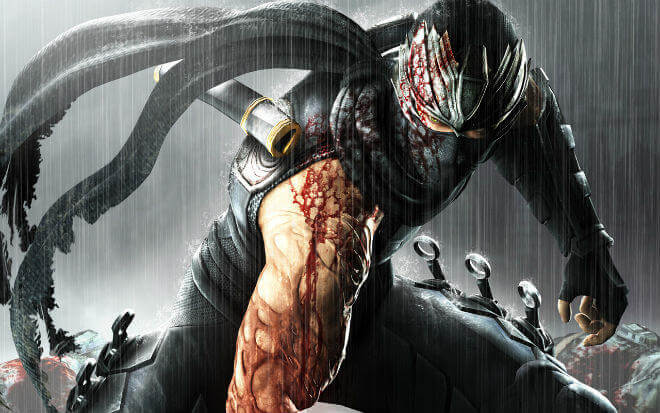 Also known as the Dragon Ninja, Ultimate Ninja, and Super Ninja, Ryu Hayabusa is as fit as a gameplay ninja. His modern-day costume, muscular build, and stoic features make him an intriguing character.
What Makes Him Great
Multi-Faceted Character: Ryu Hayabusa is a well-rounded character with a complex personality that evolves throughout the Ninja Gaiden series.
Iconic Appearance: Ryu's Legendary Black Falcon outfit combines modern special ops aesthetics with traditional ninja elements, making him visually distinct and memorable.
Unyielding Determination: Ryu's backstory is filled with tragedy, including the murder of his best friend and the massacre of his clan. His determination and indomitable spirit to overcome adversity and seek vengeance resonate with players.
Spyro from Spyro the Dragon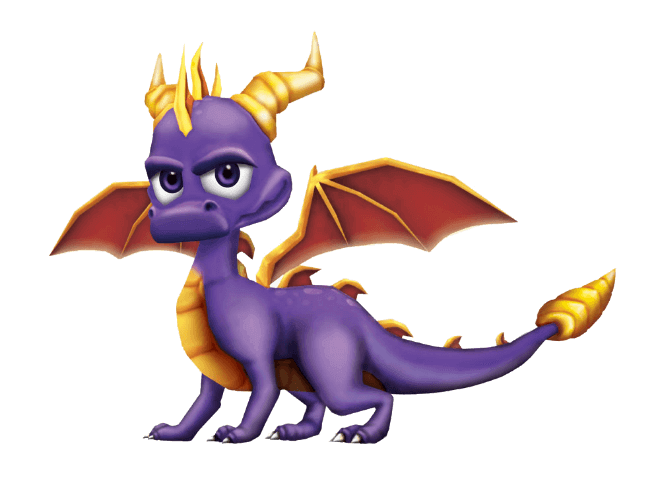 The game was initially created for Sony PlayStations, but thanks to its popularity, it's now available on multiple platforms.
Those who consider themselves hardcore gamers may be embarrassed to admit it, but Spyro the Dragon was entertaining and has made its way into everyone's hearts.
What Makes Him Great
Innovative 3D Platformer: Spyro, as a character, represents the transition of video games from 2D to 3D during the PlayStation era, offering players a fresh and exciting gaming experience.
Creative Development Process: The creation of Spyro was the result of a collaboration between Naughty Dog and Insomniac Games, with both studios aiming to capitalize on the burgeoning 3D gaming trend.
Appeal to a Family-Friendly Audience: Spyro was designed with a colorful and Disney-like tone, catering to a family-friendly audience, and filling a gap in the PlayStation's game library for such content.
Nathan Drake from Uncharted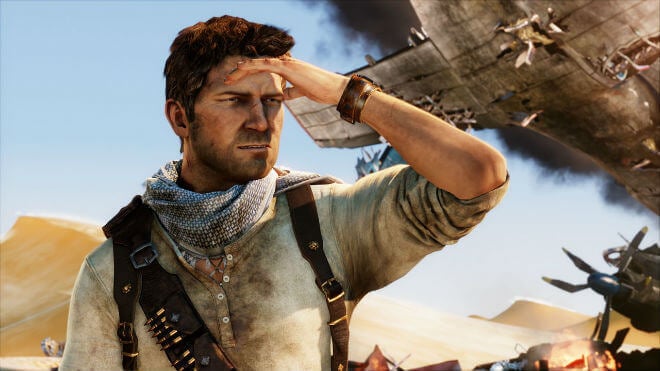 Many may only know him from the movie, but real fans know that Nathan Drake from the video game is iconic. A professional treasure hunter, he is extremely quick-witted, fierce, and incredibly lucky when facing danger.
What Makes Him Great
Complex Backstory: Nate's background, marked by a childhood in an orphanage and a false claim of descent from Sir Francis Drake, adds depth to his character.
Expertise and Resourcefulness: As a professional treasure hunter and deep-sea salvage expert, Nate showcases his resourcefulness and survival skills throughout the Uncharted series.
Personal Growth: Nate's journey from a troubled orphanage upbringing to a renowned treasure hunter highlights his growth as a character.
You Should Know
In designing the protagonist for the Uncharted game, Naughty Dog wanted to draw inspiration from a diverse array of personalities, including Johnny Knoxville from 'Jackass', the suave and sophisticated Cary Grant, and the adventurous Indiana Jones portrayed by Harrison Ford.
Despite the character's lack of skill or not being well-equipped in the art of treasure hunting, coupled with his knack for risking his life (and others) over a more ordinary existence, it is evident that Naughty Dog has created a masterpiece in the form of Nathan Drake.
Deckard Cain from Diablo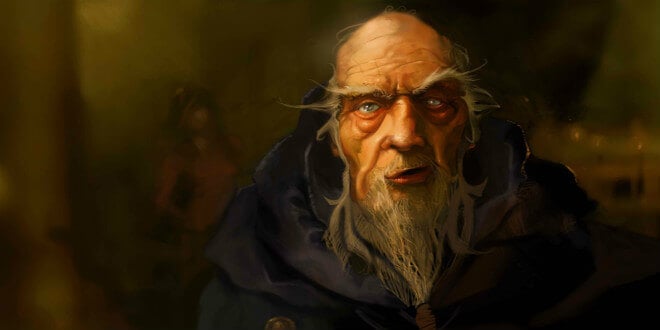 Ah, Deckard Cain. A character that embraces his archetype with a fervor unmatched in all of Sanctuary. Or at least in all of Tristram.
Very few games manage to capture what Diablo has with Deckard Cain. A scholar and historian of Tristram, Cain is an all-knowing being. And he often knows more than he lets on. Gamers find him intriguing because of his phrasing and distinctive voice.
What Makes Him Great
Iconic Presence: Deckard Cain is an iconic character in the Diablo series, having been a consistent presence since the beginning of the franchise. His role as an item identifier and source of information has endeared him to players throughout the games.
Endearing Catchphrase: The phrase "Stay awhile and listen" has become synonymous with Deckard Cain, adding to his charm and memorability. Players eagerly anticipated what wisdom or information he had to share.
Rich Backstory: Cain's backstory, including his family history and complex relationship with his mother, provides depth to his character. His journey from a skeptical scholar to a guardian of ancient knowledge adds layers to his persona.
Gordon Freeman from Half-Life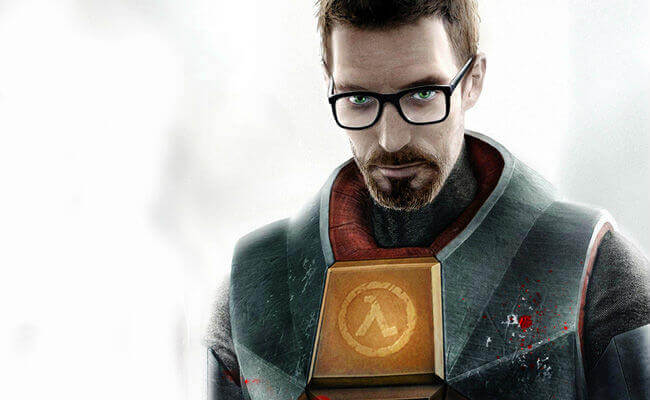 Physicist Gordon Freeman defends himself and the human race during an alien invasion in Half-Life. During this strenuous time, he became one of the most legendary fighters and war leaders.
He became known as "the One Free Man" after slaughtering a whole army of alien soldiers.
What Makes Him Great
Relatable Profession: Freeman's background as a theoretical physicist adds depth to his character, making him more relatable to players as a scientist in an extraordinary situation.
Unexpected Hero: Freeman's transformation from a scientist to a reluctant hero forced to defend humanity against alien invaders showcases his resilience and adaptability.
Legendary Heroic Journey: Over the course of the Half-Life series, Freeman becomes a legendary resistance hero, emphasizing his growth and development as a character. His journey from an ordinary scientist to a key leader in the fight against an inter-dimensional empire is captivating.
GLaDOS from Portal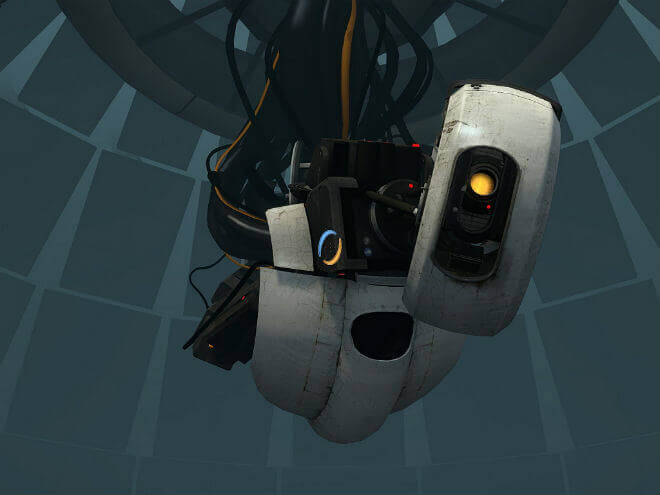 The main antagonist in the Portal series, GLaDOS, stands for Genetic Lifeform and Disk Operating System. She is an AI created by Aperture Science, the primary antagonist.
While most characters become popular for their personality or story arc, GLaDOS is best known for her iconic voice (done by voice actress Ellen McLain).
What Makes Her Great
Complex Character Development: GLaDOS undergoes a fascinating transformation from a helpful AI to a menacing antagonist and eventually, a more complex character with shifting allegiances. This evolution adds depth to her character.
Antagonist with Personality: GLaDOS's witty and sarcastic personality makes her a memorable antagonist. Her humor and dark sense of humor provide a unique and engaging dynamic in the game.
Unpredictable Behavior: Her unpredictability, such as initially promising rewards like cake but then turning hostile, keeps players on their toes and adds to the suspense of the game.
Samus Aran from Metroid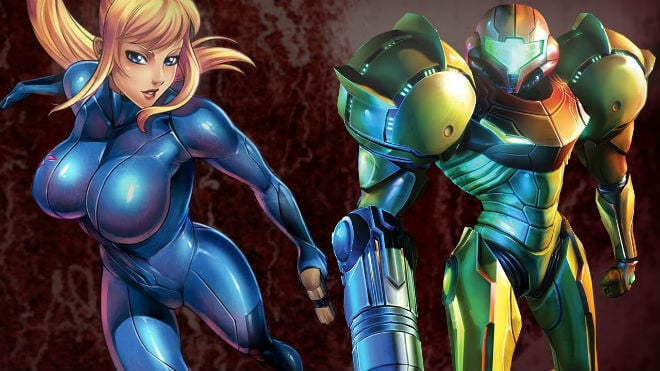 Gotta' rep the ladies on this list, too and Samus is a darn fine place to start.
What Makes Her Great
Adoption by the Chozo: Her adoption by the mysterious Chozo and subsequent infusion with their DNA create an intriguing blend of human and alien characteristics, making her unique in the gaming world.
Strong Character Development: From her upbringing as a warrior by the Chozo to her service in the Federation Police and eventual career as a Bounty Hunter, Samus's character development is rich and multi-faceted.
Accomplished Warrior: Samus is renowned for her incredible feats, including the destruction of the Space Pirate base on Zebes and her role in resolving galactic crises. Her achievements make her an iconic character in gaming history.
Princess Zelda from Legend of Zelda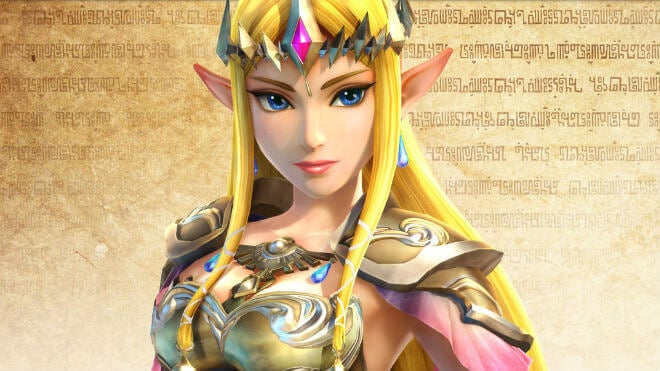 Even non-gamers know about Princess Zelda—that's how famous she is! Her clothing, age, and looks vary between game installments, and they are all incredibly popular costumes every Halloween and during all kinds of fan conventions.
Her never-give-up attitude and humble nature, despite being a princess, make her relatable and very much loved.
Agent 47 from Hitman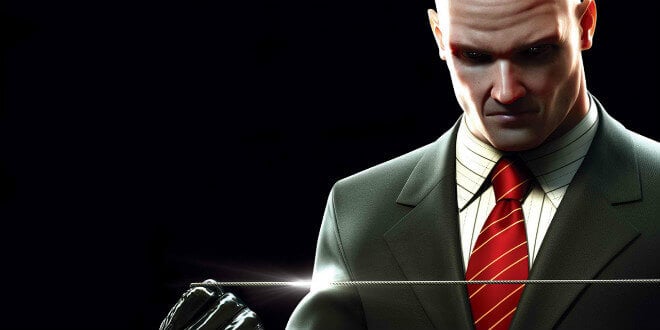 Ah, we have yet another iconic character in this bald-head barcode boy.
Agent 47 was created by Dr. Ort-Meyer. He was the 47th clone made in an underground cloning laboratory. 47 was considered one of the best agents from the International Contract Agency until he exposed agency secrets.
What Makes Him Great
Professional Hitman: Agent 47 is a highly skilled and deadly assassin, making him an intriguing character for players who enjoy complex and morally ambiguous protagonists.
Unique Origin Story: His origin as a genetically engineered clone created by Dr. Ort-Meyer sets him apart from typical game characters and adds depth to his background.
Varied Skill Set: Agent 47's genetically enhanced abilities, extensive training, and vast experience as a contract killer make him a versatile and capable character within the game world.
Sam Fisher from Splinter Cell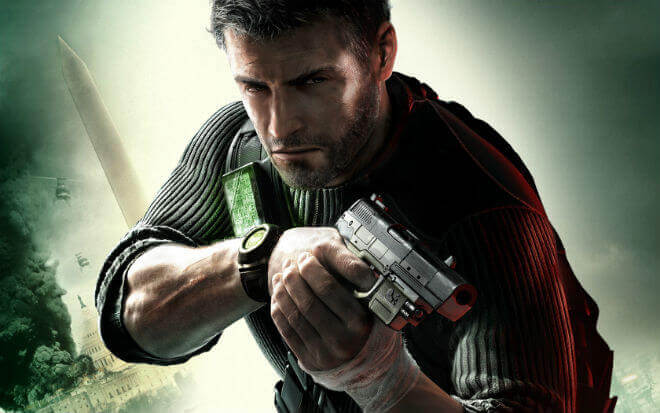 Sam Fisher is a real badass.
Samuel "Sam" Fisher is a retired decorated Navy SEAL and former CIA officer. He had a tough childhood, but his career made him capable of fighting various combat missions.
What Makes Him Great
Varied Appearances: Sam Fisher has been featured in various forms of media, including video games, novels, and comics, showcasing his versatility and widespread appeal.
Voice Acting: His character has been portrayed by talented actors, including Michael Ironside and Eric Johnson, who have contributed to the character's depth and authenticity.
Military Background: Sam Fisher's background as a highly decorated Navy SEAL and former CIA paramilitary ops/clandestine officer adds credibility to his role as a stealthy operative.
Jack of Blades from The Fable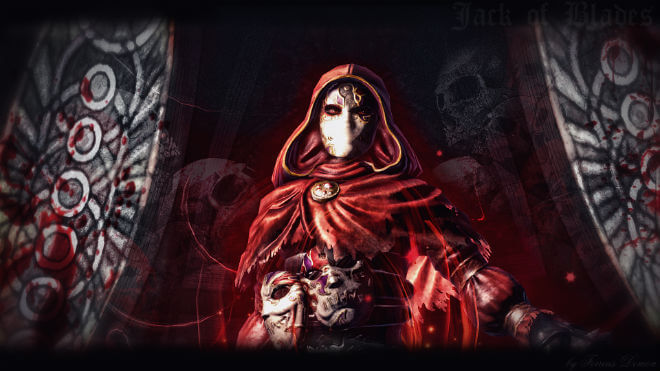 There must have been a lot of twisted issues going on behind this bad boy's mask. He made for an excellent villain for our Hero of Oakvale, though!
The character was born in an unknown world years before humans existed.
What Makes Him Great
Ancient Origin and Mysterious Arrival: Jack's ancient origins and arrival from the enigmatic Void, along with his role as part of the Court, lend a sense of mystery to his character, sparking players' curiosity about his backstory and motivations.
Immortality Through Mask and Host Bodies: His use of the Mask to possess host bodies showcases his unyielding pursuit of immortality, offering a unique twist to his character by delving into the dark lengths he's willing to go to preserve his existence.
Sonic from Sonic the Hedgehog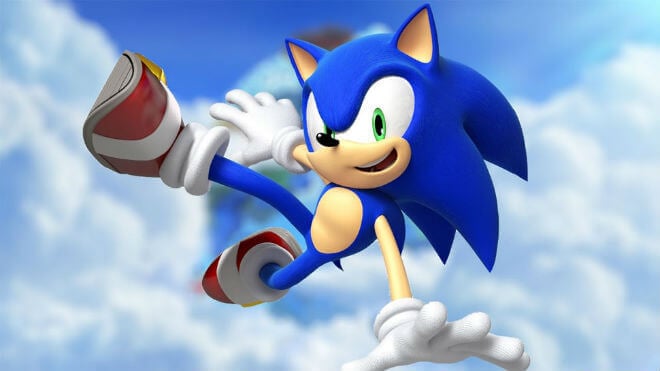 We didn't really get into Sonic until they released a game on the best system ever made: Dreamcast. The movie adaptation of Sonic the Hedgehog smashed box office records when it was released in 2020.
What Makes Him Great
Iconic Mascot: Sonic is Sega's beloved mascot and one of the most recognizable and iconic characters in the gaming industry.
Super Speed: Sonic's ability to run faster than the speed of sound is a defining trait that sets him apart from other characters, making him exhilarating to play as.
Versatile Abilities: His agility and the ability to roll up into a concussive ball for attacks provide players with a range of gameplay options and strategies.
Wanderlust and Adventure: Sonic's adventurous spirit and willingness to pursue danger and excitement make him an engaging character who leads players on thrilling journeys.
Donkey Kong from Donkey Kong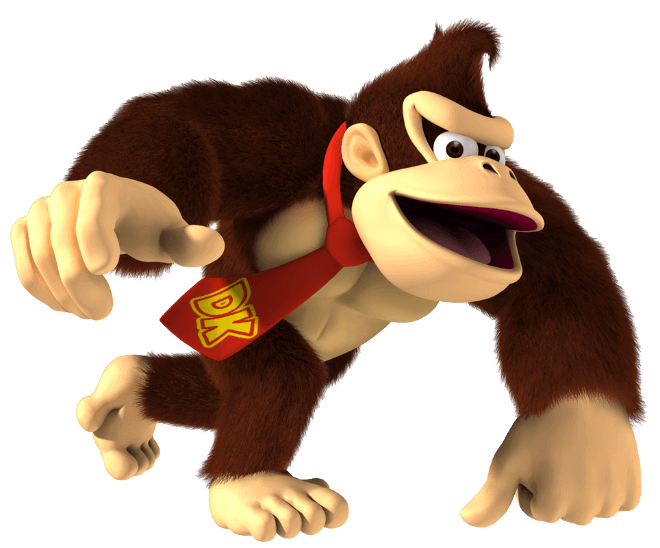 "He's the leader of the bunch, you know him well // he's finally back to kick some tail // his coconut gun can fire in spurts // if he shoots ya IT'S GONNA' HURT".
Donkey Kong is a protagonist and ultimate fighter, and he can take down just about anyone. He wears a red tie around his neck as he goes on his very entertaining adventure. The character is so well-loved that he is also often featured in the Super Mario series.
What Makes Him Great
Legacy and Family Ties: Donkey Kong Jr. carries the legacy of his grandfather, Cranky Kong, and the original Donkey Kong, adding depth to his character.
Evolution and Altruism: He has evolved from seeking revenge to becoming a more altruistic and heroic character, showcasing character development over time.
Vibrant Setting: Donkey Kong's home on Donkey Kong Island provides an engaging and vibrant setting for his adventures, complete with friends, family, and a legendary banana horde.
Banjo from Banjo-Kazooie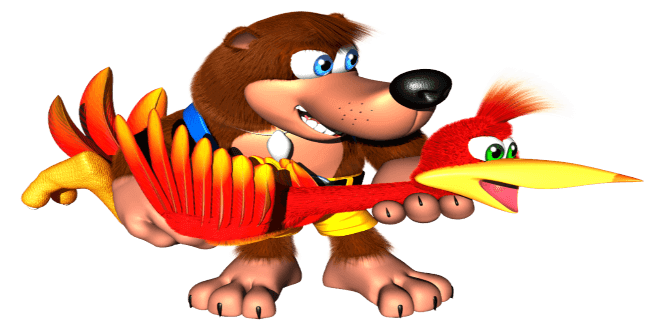 This British video game series features Banjo, a bear, and Kazooie, a bird, going on different adventures.
The original game was released in 1998 and has had many sequels since.
What Makes Him Great
Unexpected Stardom: Banjo was initially planned as a small-time character in a Super Nintendo game but ended up getting his own series.
Debut in Diddy Kong Racing: Before starring in his own game, Banjo made his first appearance in Diddy Kong Racing, showcasing his versatility as a character.
Cameos and References: Banjo has appeared in other games and media, including Super Smash Bros. Ultimate and Minecraft, attesting to his lasting popularity.
Pikachu from Pokemon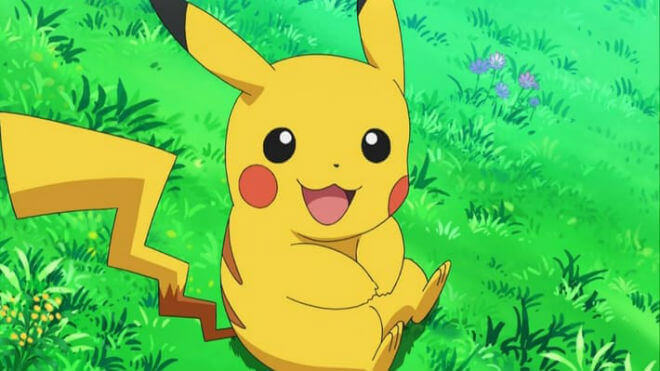 Pikachu made his first appearance in 1996 in the Pokemon video game series.
Pikachu is one of the most adorable-looking Pokemon. His utter loyalty to his humans and his powers to generate electricity makes him a favorite among Pokemon enthusiasts.
Fun Fact: All Pikachus in the series have minor differences in features, indicating their gender. These differences were integrated years after the video game was adapted into a TV show.
What Makes Him Great
Variety of Forms: Pikachu has multiple forms like Cosplay Pikachu, Pikachu in a cap, Partner Pikachu, and Gigantamax Pikachu, each with unique abilities and appearances
Electrical Abilities: Not only can Pikachu generate electricity, but it can also share its electric current with other Pikachu to help them when they are weak. It can also roast berries with its electricity to make them tender enough to eat.
Special Moves: Pikachu is the only Pokémon capable of learning the move Volt Tackle and using the Z-Move Catastropika. It's also the only one capable of using the Light Ball item, which enhances its abilities.
Why We Love Pikachu
1. Cute Explosion: Pikachu was designed to melt everyone's heart…especially ours. Its chubby cheeks, big round sparkling eyes, and cheerful smile are the warmest hug we never knew we needed.
2. Iconic Mascot: Pikachu is the official mascot of the Pokémon franchise, and over the years it has become a cultural icon recognized worldwide.
3. Loyal and Trustworthy: In the Pokémon anime series, Pikachu is portrayed as a very loyal and trustworthy companion to Ash Ketchum, the main character. And who doesn't value a loyal sidekick or best friend?
4. Powerful and Brave: Despite its small and cute appearance, Pikachu is quite powerful and brave. It often faces challenges and battles with much larger opponents with courage, which makes us admire and love Pikachu even more.
5. Accessible: Pikachu's presence is ubiquitous, from video games and movies to merchandise like toys, clothing, and accessories. This widespread presence and the availability of a wide range of Pikachu-themed products make it easy for us to express our love for the character.
Bonnie MacFarlane from Red Dead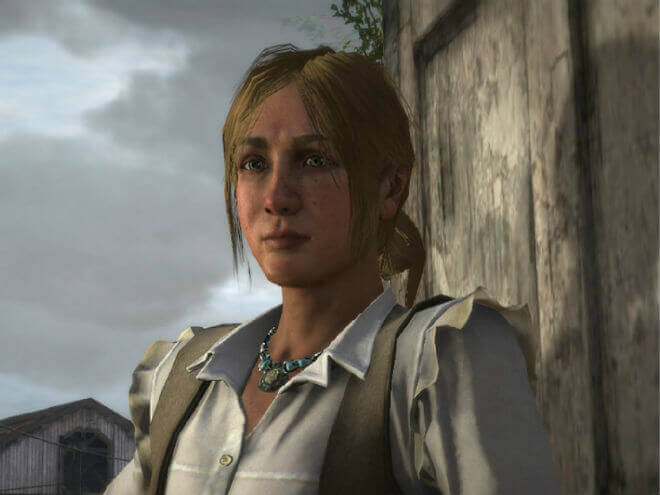 Bonnie MacFarlane is one of those special ingredients that helped make Red Dead Redemption such an exceptional game.
Although not the protagonist, Bonnie MacFarlane gained a ton of popularity among gamers.
Players seem to love her because she is outspoken and strong-headed—a combination very few female side characters seem to have.
What Makes Her Great
Multi-Dimensional Personality: Bonnie is not just a side character; she has a rich backstory and a multi-dimensional personality. She's compassionate but no-nonsense, stepping up to take responsibility for her family's ranch after the loss of her brothers.
Strong Female Character: Unlike many female side characters in video games, Bonnie is strong-headed and outspoken. She doesn't fit into the typical damsel-in-distress mold; instead, she's more of a partner to the protagonist, offering missions and helping out in various ways.
Complex Relationships: Bonnie's interactions with other characters, especially John Marston, are nuanced. It's hinted that she may have developed feelings for John, adding a layer of complexity to her character and the story.
Rayne from BloodRayne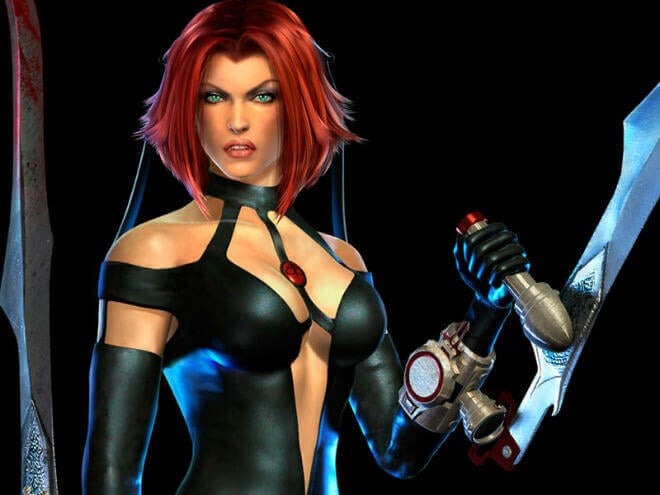 Rayne, a half-vampire, half-human dhampir, is an agent of a secret society that protects humanity from evil. Her red hair and the ability to fight beasts ten times her size have led to her icon status.
Rayne is fearless, independent, and completely ruthless when talking about injustices.
What Makes Her Great
Complex Personality: Rayne is not just a one-dimensional character; she is headstrong, snarky, bold, intelligent, and sadistically seductive. She takes her job seriously and is highly confident in her abilities. Over time, she has become more emotionally expressive and mature.
Evolution Over Time: Rayne started as an innocent, happy child who couldn't even harm butterflies. Her transformation into a ruthless vampire slayer was triggered by the tragic death of her mother and family, making her a character with depth and a compelling backstory.
Resourcefulness and Tenacity: As an agent and assassin of the Brimstone Society, Rayne is resourceful, persistent, and enduring. She is capable of forming relationships and is not entirely ruthless, showing a kind soul to a select few.
Cortana from Halo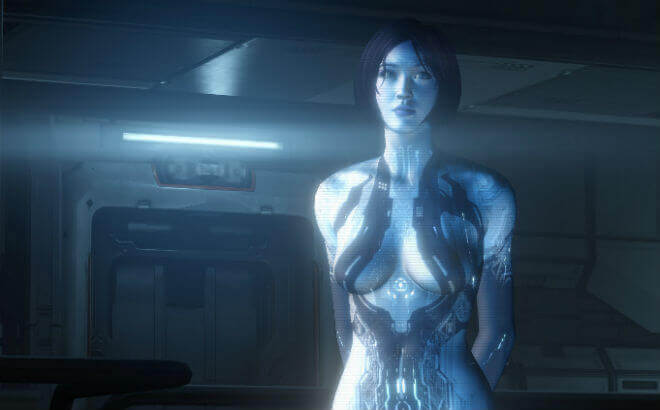 Cortana, an AI-generated being, is one of the most important figures in the game. She often partners with John-117 (the protagonist) in various missions. Besides her skills, Cortana became a fan favorite because of her physical features and depth of character.
Fun Fact: Microsoft named one of its digital assistant software personalities after the character because of its smart features. In fact, they even got the voice actor to perform the US-specific dialect.
What Makes Her Great
Complex Origin: Cortana was created by cloning the brain of Dr. Catherine Halsey, the chief scientist of the Office of Naval Intelligence. This gives her a unique and complex origin story that ties her closely to the lore of the Halo universe.
Neural Compatibility with Master Chief: Cortana was specifically chosen to be compatible with John-117, also known as Master Chief. This compatibility is not just technical but also extends to their personalities, making their partnership more dynamic and engaging.
Multifaceted Abilities: Cortana is not just a guide or a source of information; she plays multiple roles including hacking into alien technologies, providing electronic warfare support, and even boosting Master Chief's combat abilities. Her versatility makes her indispensable.
Sarah Kerrigan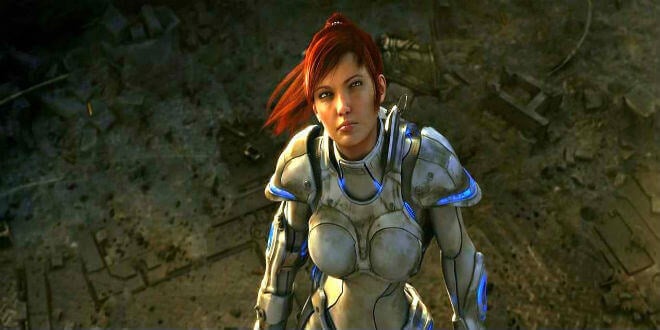 Primarily known as Kerrigan, this character is one of the primary antagonists. The self-appointed Queen of Blades is mainly recognized for her physical appearance.
Although the game was first released in 1998, to this day, people dress up like her because of how iconic her costume is.
What Makes Her Great
Complex Backstory: Sarah Kerrigan has a rich and intricate backstory that includes her early life, training as a Confederate ghost, and her transformation into the Queen of Blades. Her past is filled with tragedy, making her a multi-dimensional character.
Psychic Abilities: Kerrigan's psychic powers are off the charts, so much so that the Confederacy had to readjust their entire psionic power measurement scale to account for her abilities. These powers play a significant role in her character development and the storyline.
Moral Ambiguity: Kerrigan operates in a morally gray area, making her a compelling antagonist. Her actions and decisions are often driven by a complex set of motivations, making her unpredictable and intriguing.
Bowser from Super Mario Bros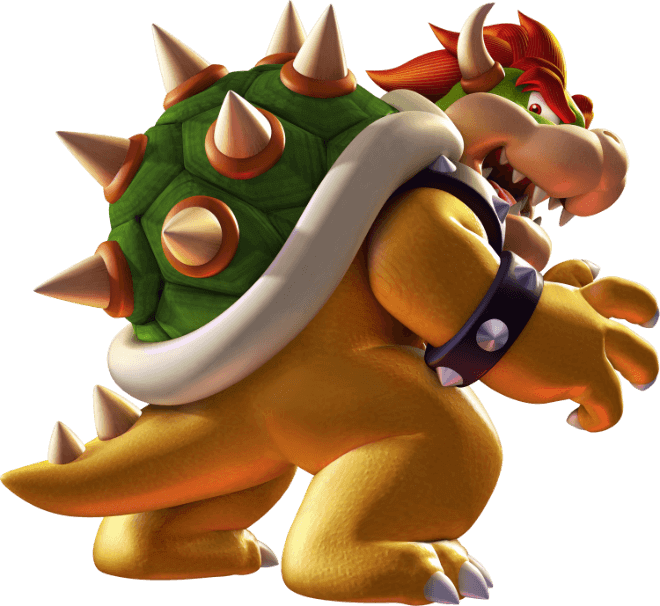 The King of the Koopas is an anthropomorphic turtle of the Mushroom world. He is the main villain in the video game and has become just as popular as the main protagonists.
Those who have played the game already know that he repeatedly attempts to kidnap Princess Peach, whom the Mario Brothers then save.
What Makes Him Great
Role Versatility: Bowser's role in the Mario franchise is incredibly versatile. He can be the main antagonist, a minor comic relief, or even a playable anti-hero in some games. This flexibility adds depth to his character and keeps players guessing about his next move.
Cultural Impact: Bowser's design has influenced various forms of media, including cartoons and comics. His appearance has even been revamped for movies, showing his wide-reaching impact beyond just video games.
Marcus Fenix from Gears of War
Talk about a bonafide bad-to-the-bone grub-smoker. Whether he was out of ammo or talking about how nice something was, he was always entertaining.
Mega Man from Mega Man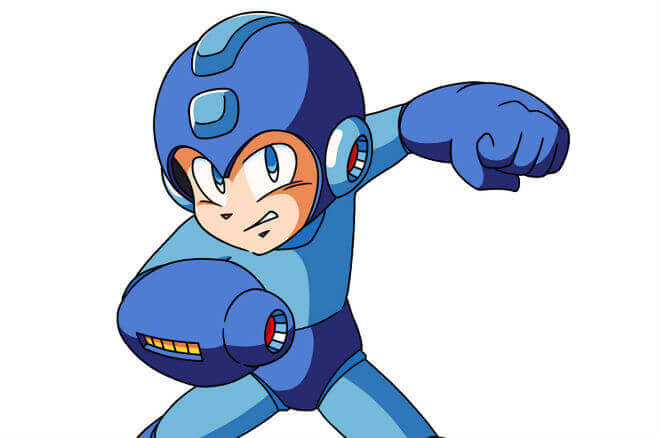 The character is also known as Rock Man in Japan. The video game, released in 1987, was a side-scrolling action platform. Thanks to the side characters and storyline, the game was ahead of its time.
As a result, the protagonist and the game paved the way into the hearts of many old-school gamers.
What Makes Him Great
Philosophical Depth: Unlike other robots, Mega Man was designed with the ability to turn himself off, granting him a unique level of autonomy. This adds a layer of philosophical depth to his character, as he grapples with existential dilemmas about what makes a person.
Adaptive Abilities: Mega Man's special Mega Buster arm cannon allows him to copy a defeated robot's Special Weapon. This adaptability makes him a versatile character capable of overcoming various challenges.
Iconic Design: The pixel art for Mega Man was created by Akira Kitamura and later refined by Keiji Inafune. His design has become one of the video game industry's most recognizable icons.
Max Payne from Max Payne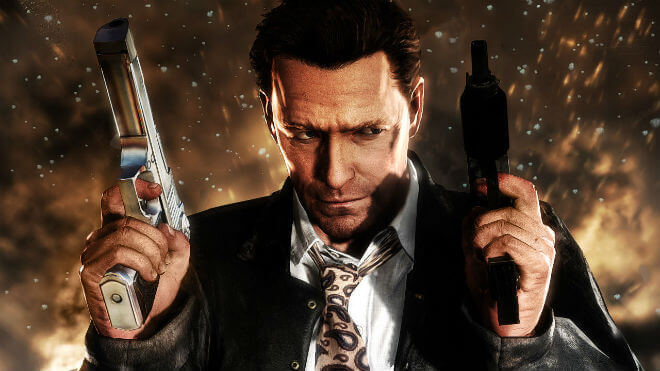 "It's Payne, whack the sucka'!" Pour some out for a man who always drew the short end of the stick and never knew when to quit.
The third-person action shooter game follows Max Payne, a detective-turned-undercover DEA Agent. His life comes to a shattering halt, leading him to avenge his family's death.
What Makes Him Great
Survivor's Guilt: Max is often the only survivor in many deadly situations, including confrontations with various criminal organizations and even within his own circle of allies. This adds a psychological depth to his character.
Influence from Literature and Mythology: Max's story is rich with references to Norse mythology and classic literature, adding an intellectual depth to the game's narrative.
Internal Monologues: Max's internal monologues provide a deep dive into his psyche, offering players a look into his thoughts and feelings, which is rare in video games.
Subzero from Mortal Kombat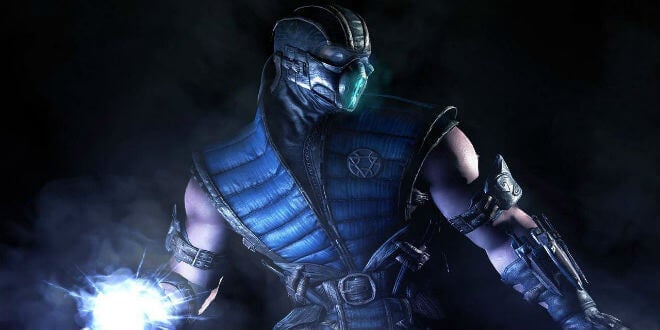 The iceman cometh. Run.
A heroic character and defender of the Earth, SubZero is quite courageous. He is known to control ice in any form. Most players and non-players recognize his iconic costume, but he is most known for his abilities and Fatality finishing moves.
What Makes Him Great
Leadership Skills: Kuai Liang becomes the new Lin Kuei Grandmaster and reforms the clan into a force for good. His leadership skills are evident in how he manages to turn the Lin Kuei into allies of Earthrealm.
Versatility in Abilities: Beyond his iconic ice powers, Kuai Liang has also been shown to have Pyromancer abilities in an alternate timeline. This makes him a versatile fighter with a range of elemental powers.
Signs of Aging: Sub-Zero is one of the few characters in the series to show natural signs of aging, which adds a layer of realism and depth to his character.
Kratos from God of War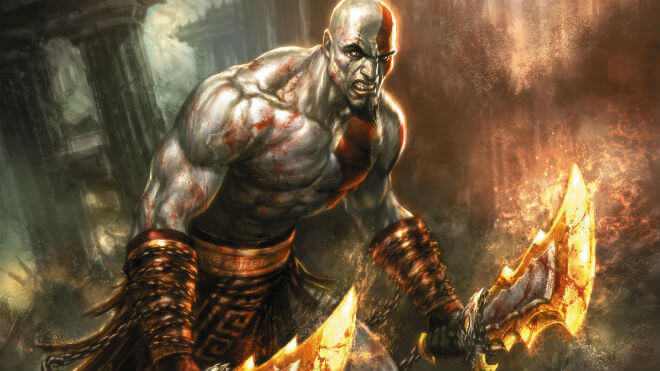 This god of a man can body-paint like a beast!
Kratos was once a nobleman. He makes a deal with Ares, the God of War, after he and his men are defeated during war.
He continues to kill under Ares's name, leading him away from the ways of humanity.
What Makes Him Great
Demigod Origins: Kratos was born in Sparta to a mortal woman named Callisto and Zeus, the King of the Gods. This gives him an incredible intellect, superhuman strength, and powerful prowess.
Survivor of Spartan Trials: Like all Spartan younglings, Kratos was monitored and trained for combat by the Spartan authorities. He survived the brutal training and trials, showcasing his inherent warrior spirit from a young age.
Mark of Brotherhood: Kratos has a tattoo that is an exact image of his younger brother Deimos' birthmark. This was done in honor of his brother, who was taken away by Ares and Athena due to a prophecy.
Kitana from Mortal Kombat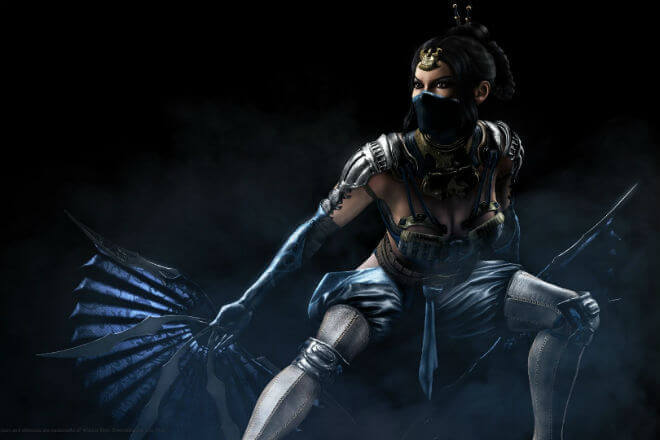 This is another all-time favorite character from the Mortal Kombat universe, also known as Princess or Lady Kitana. She is the adopted daughter of Emperor Shao Kahn, an evil king.
What Makes Her Great
Political Power: In Mortal Kombat 11, she becomes the new empress of Outworld, succeeding Kotal Kahn. She also becomes the empress of the Netherrealm alongside Liu Kang.
Tactical Leader: Kitana is not just a fighter but also a strategist. She led an army into Outworld to prevent Shao Kahn from rising to power again.
Versatility in Combat: Kitana relies heavily on her Steel Fans, which she can use as both a projectile and a melee weapon. She also has the ability to create tornadoes and teleport, making her a versatile combatant.
Scorpion from Mortal Kombat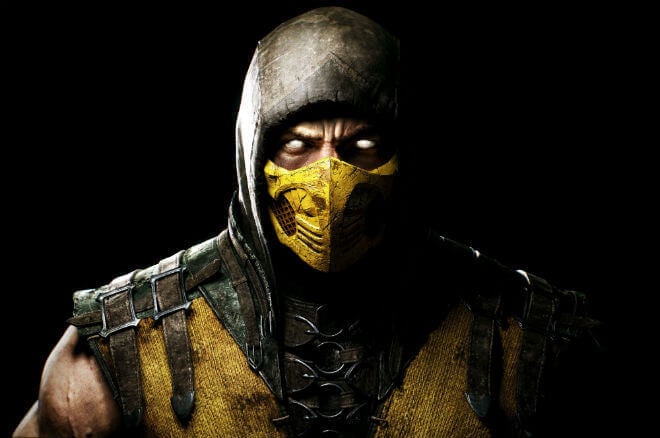 Scorpion wields a weapon called the kunai, which originates from Japan as a farming tool. His character, an undead ninja armed with this traditional tool, has contributed to his rise as a popular character in the Mortal Kombat franchise.
What Makes Him Great
Complex Moral Ambiguity: Scorpion is not purely evil or purely good. He is often portrayed as an anti-hero who takes actions that benefit the forces of good, albeit in his own gruesome and vigilante manner. This moral ambiguity sets him apart from other characters in the Mortal Kombat universe.
Emotional Depth and Motivation: Scorpion's powers, especially his Hellfire abilities, are tied to his emotional pain. He must relive his greatest shames or witness the suffering of his allies to unleash his full potential. This adds a layer of complexity to his character, making him more than just a fighting machine.
Ganon from the Legend of Zelda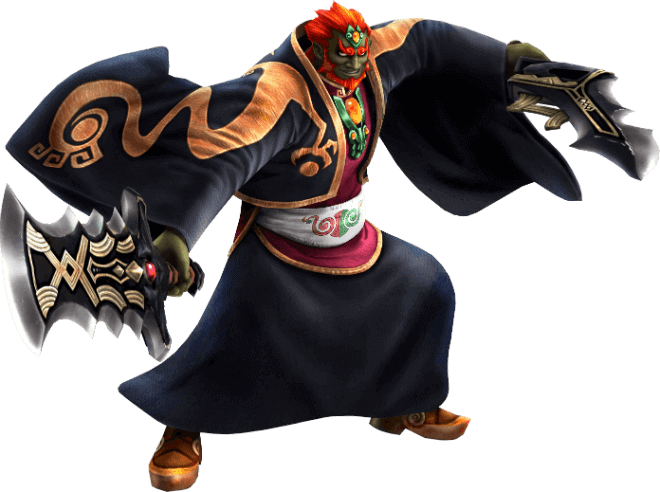 Also called Ganondorf, he is a warlock who opposes Princess Zelda. He is the final boss in the game, so he is one of the most evil characters. Ganon is as cruel and as dark as any video game character can get. Moreover, his magical powers cannot be messed with.
What Makes Him Great
Origin in Demise's Curse: Ganon's existence is rooted in a curse laid by the demon Demise, making him a part of a cyclical destiny that plagues Hyrule. This adds a layer of mythological depth to his character.
Complex Motivations: Ganon has evolved from a simple princess-kidnapping monster to a character with profound motivations, sometimes driven by hatred and other times by a complex backstory.
Fractured Timeline: Ganon's story is not linear; it diverges into multiple timelines, each with its own set of events and outcomes. This makes him a versatile and ever-changing character.
Pacman from Pacman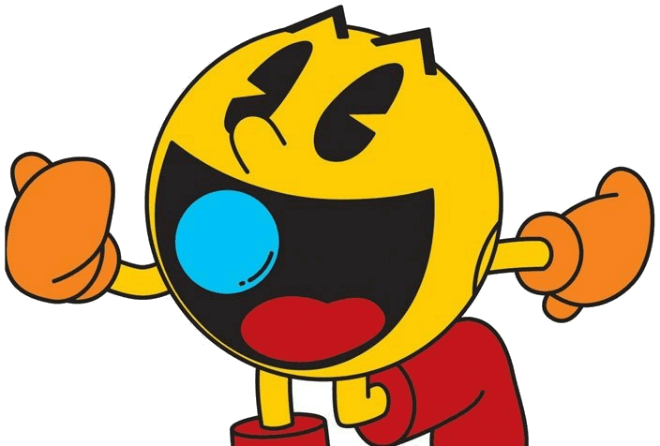 Pacman has been an icon since its first launch in the 1980s. The simplicity of the game and its possibilities as a medium has ensured that it remains a standout in the industry.
Its influence is so broad that Pacman has become one of the most well-known characters across all media.
What Makes Him Great
Iconic Origin Story: The idea for Pac-Man was inspired by a pizza with a slice removed, as well as the Japanese symbol "kuchi," meaning "mouth." This simple yet memorable origin story has contributed to the character's lasting appeal.
Cultural Impact: Pac-Man has the highest brand awareness of any video game character in North America. He has even influenced language, inspiring the term "Pac-Man defense" in mergers and acquisitions.
Versatility Across Platforms: Pac-Man has appeared in more than 30 licensed sequels and spin-offs across multiple platforms. He's not just confined to arcade games but has also appeared in console games, mobile games, and even as a guest character in other franchises like Super Smash Bros.
Duke Nukem from Duke Nukem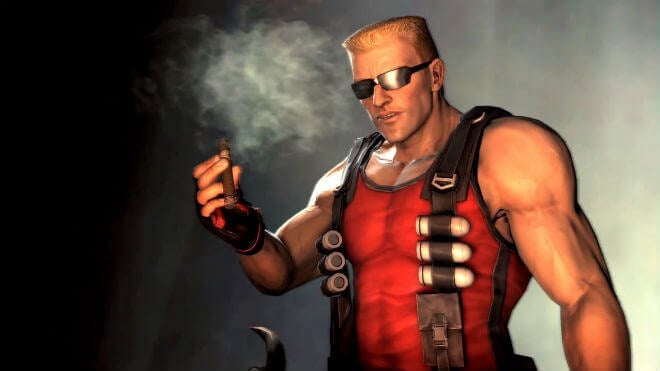 He is somewhat of a cultural icon. Duke Nukem selflessly saves Earth by fighting alien invaders. At the time, Nukem was what you'd call a typical macho man, and this, along with his iconic look, earned him a spot among the most memorable video game characters of all time.
What Makes Him Great
Adaptability: Duke Nukem has been a part of various types of games, from first-person shooters to platformers, demonstrating the character's versatility and adaptability to different gaming experiences.
Iconic Weapons and Gadgets: Duke Nukem is often associated with an arsenal of unique and over-the-top weapons, which have become as iconic as the character himself.
Cinematic Influences: Duke Nukem's character is heavily influenced by action movie heroes, making him a sort of homage to the action stars of the '80s and '90s.
Cloud Strife from Final Fantasy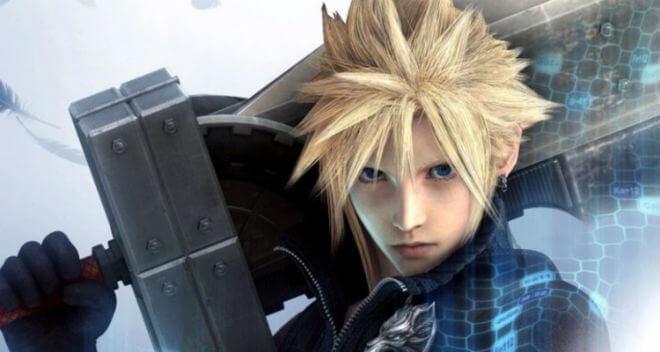 The protagonist of the popular 1997 video game and many of the sequels and spinoffs, Cloud Strife is an expert swordsman and mercenary.
Losing a loved one and harboring the guilt made him do unimaginable things, but he is still very relatable and incredibly well-liked.
What Makes Him Great
Complex Personality: Cloud starts off as an arrogant and proud swordsman but undergoes significant character development. He evolves into a more caring individual who learns the true meaning of being a hero, which involves more than just physical strength and fame.
Versatile Combatant: Cloud wields large broadswords, including the iconic Buster Sword. He is versatile in melee combat, and capable of switching between different modes that allow him to be agile or more offensive. His all-around stats make him a formidable character in the game.
Geralt of Rivia from The Witcher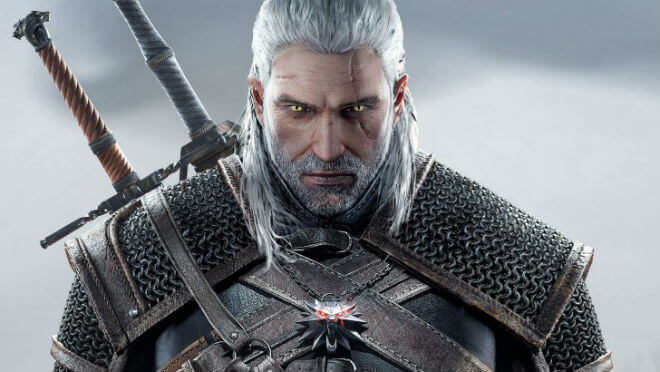 This character needs no introduction. Thanks to Henry Cavill's portrayal in the Netflix series, Geralt of Rivia has become more popular than ever. His job is to kill beasts that create an imbalance and cause harm to the people.
As a titular character, it's no surprise that he is so well-loved.
What Makes Him Great
Complex Moral Code: Geralt often finds himself in situations where he has to choose between lesser evils. His moral compass is not black and white, adding depth to his character.
Unusual Origin: Geralt is not originally from Rivia. He adopted the name "of Rivia" to appear more trustworthy to potential clients. He even went so far as to adopt a Rivian accent. This adds an interesting layer to his identity.
Intellectual Depth: Geralt is not just a sword-wielding monster slayer; he's also well-read and knowledgeable in various subjects, adding an intellectual aspect to his character.
Lara Croft from Tomb Raider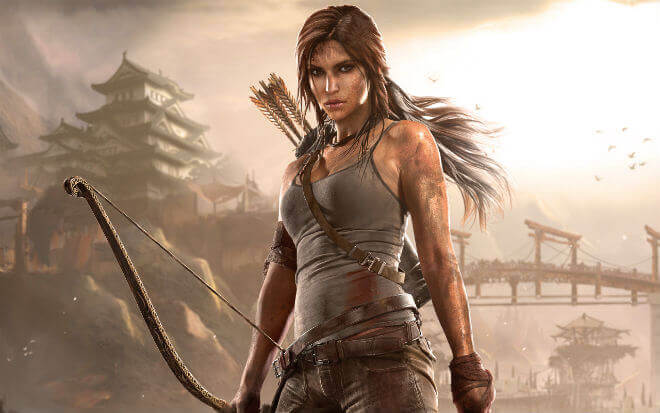 This video game has had many installments and different versions of its main character, Lara Croft. However, the basic plotline has remained largely the same. Croft is an iconic baddie, one of the most popular female characters of all time, ready to tackle villains and go on elaborate adventures.
What Makes Her Great
Character Evolution: In the reboot, Lara starts as a naive 21-year-old college student studying archaeology. As the game progresses, she transforms into a strong, headstrong explorer, showing significant character development.
Resourcefulness: Lara is described as clever, resourceful, and determined. These traits are not just adjectives but are demonstrated through her actions in the game, such as solving complex puzzles and surviving in harsh conditions.
Moral Courage: Despite facing life-threatening situations, Lara's sense of moral courage stands out. Her loyalty to her friends outweighs her fear for her own safety, adding a layer of depth to her character.
Princess Peach Toadstool from Super Mario Bros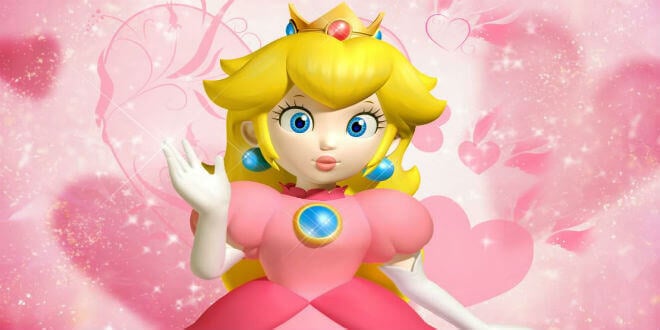 More popularly known as Princess Peach, she is the damsel in distress that Mario and Luigi save across various versions of the game.
She is also the love interest of Mario and Bowser and is quite well-known for her iconic pink dress and blonde hair—also an incredibly popular costume.
What Makes Her Great
Complex Personality: Peach is not just a one-dimensional character. She is kind, polite, and optimistic but also shows signs of being clever, adventurous, and even assertive. Her personality traits often play a key role in the plot of several games.
Unique Abilities: Peach has a range of special abilities that make her stand out. She has healing powers, as seen in "Super Mario RPG: Legend of the Seven Stars," and can even resist mind control, as shown in "Paper Mario: The Thousand-Year Door."
Fashion-Forward: Peach has been seen in various outfits, especially in sports games, adding another layer to her character. Whether it's a sleeveless minidress for tennis or a special jumpsuit for motorbike racing, her wardrobe is as versatile as her character roles.
Solid Snake from Metal Gear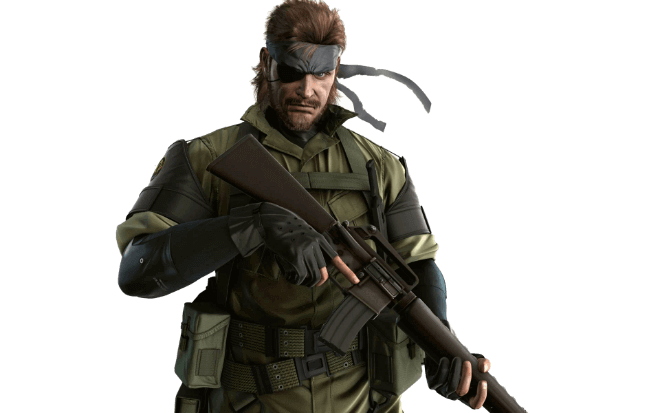 He goes by many names but is most commonly known as Solid Snake. A former military operative with an IQ of 180, Solid Snake is not to be messed with.
His achievements gave him the title of "Legendary Hero" and "the Man Who Makes the Impossible Possible."
What Makes Him Great
Complex Origins: Solid Snake, whose real name is David, was born as a result of a secret government project called "Les Enfants Terribles." He is a clone of the legendary soldier Big Boss, created to be the perfect soldier.
Multifaceted Skill Set: Initially a Green Beret, Snake was later inducted into the High-Tech Special Forces Unit FOXHOUND. He is an expert in high-altitude skydiving, linguistics, combat diving, and free climbing. He was personally trained by Big Boss in Close Quarters Combat (CQC).
Moral Complexity: After being labeled a terrorist due to a smear campaign, Snake faked his own death only to re-emerge years later to assist in another mission. His actions often blur the lines between heroism and terrorism, making him a morally complex character.
Mario from Super Mario Bros
Mario needs no introduction. He has been an icon since 1985 and is a favorite of adults and children across many generations. The little man fights villains to save the love of his life, Princess Peach.
The franchise has gotten bigger and better each year.
What Makes Him Great
Iconic Creator: Mario was created by the legendary Japanese video game designer Shigeru Miyamoto and serves as the main mascot for Nintendo.
Versatility: Mario is not just confined to platforming games. He has been featured in racing games, sports games, and even RPGs. This makes him a versatile character that fits into various genres and roles.
Trademark Abilities: His signature abilities include jumping and stomping to defeat enemies. Over the years, he has gained more powers through items like the Super Mushroom, Fire Flower, and Super Star.
Link from the Legend of Zelda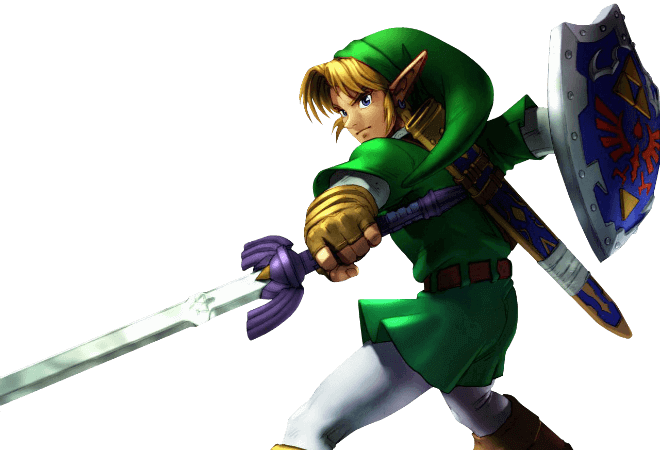 Link is one of the primary protagonists in The Legend of Zelda. He is brave, highly skilled, and heroic. His and Zelda's loving relationship—not particularly traditional—makes him much more intriguing than just a simple, fearless fighter.
What Makes Him Great
Enduring Protagonist: Link has remained the central character and hero throughout The Legend of Zelda series, earning him a special place in the hearts of players over many years and games.
Heroic Transformation: He starts as an ordinary boy or young man but transforms into a legendary hero, making players feel a sense of progression and accomplishment as they guide him on his journey.
Chosen by the Golden Goddesses: Link's role as the chosen one, signified by his possession of the Triforce of Courage, adds depth to his character and highlights his destiny to battle evil forces.
John Marston from Red Dead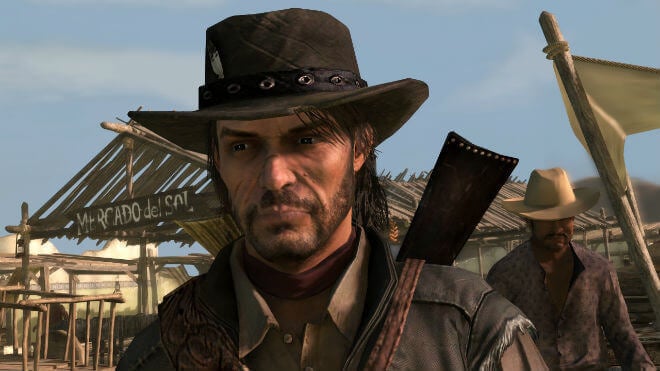 New-age and old-school gamers continue to praise this game. If you thought Bonnie MacFarlane was impressive, John Marston is on another level. His dialogue, character, and moral complexity make him one of a kind and loved by thousands of fans.
What Makes Him Great
Complex Background: John Marston has a complicated past that includes being born to an illiterate Scottish immigrant and a prostitute. He was orphaned at a young age and turned to a life of crime, making him a multi-dimensional character.
Moral Ambiguity: Marston is not a straightforward hero. He has committed crimes, including murder, but also shows signs of wanting to change, especially for the sake of his family. This moral complexity makes him relatable and intriguing.
Family Man: Despite his rough exterior and criminal background, Marston is a family man. He has a son, Jack, and his relationship with his family is a significant driving force in his actions and decisions.
Master Chief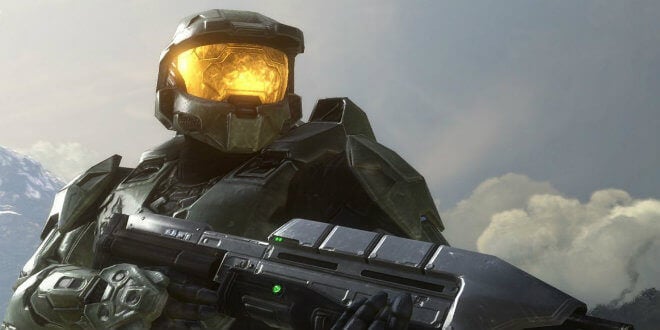 Also known as John-117, Master Chief is the protagonist of Halo. His goal is to save humanity from aliens. His stoic and tactful nature helps him beat enemies—no one stands a chance against him. Over the years, the character has been voiced by many actors, but you'll rarely hear him talk.
What Makes Him Great
Early Leadership Qualities: From a young age, John-117 exhibited leadership qualities that set him apart from his peers. He was identified as one of the four emerging leaders within the Spartan-II group, and his leadership was solidified through various missions.
Strategic Genius: John-117's first mission, Operation: TALON, was a complex operation to capture an Insurrectionist leader. Despite being shot, he successfully completed the mission, showcasing his strategic thinking and resilience.
So how did these top 50 characters make the grade when it comes to the list of some of the most memorable characters? Well, a lot has to do with personality, look, and feel. And even more fundamental than that, what it really boils down to is cool character design.
Take Master Chief, for example. He's got a sweet set of armor, as well as incredible physical strength and coordination. He's what we all imagine a super cool sci-fi space soldier to look and act like.
Do you agree with this list? Comment with your agreements and objections, and let us know some of your favorite characters!
Sources
https://www.charactour.com/hub/characters/view/Donkey-Kong.Donkey-Kong
https://www.mariowiki.com/Mario
https://metroid.fandom.com/wiki/Samus_Aran
https://www.ign.com/wikis/mass-effect-3/Commander%20Shepard
https://bulbapedia.bulbagarden.net/wiki/Pikachu_(Pok%C3%A9mon)
https://www.mariowiki.com/Bowser