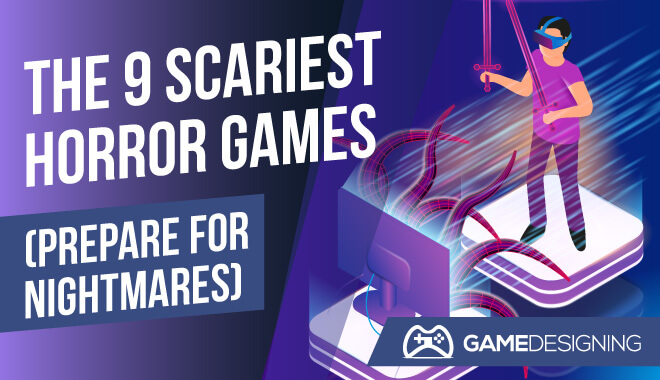 When I was 10, my life changed forever. It was a half-day at school, and I thought it would be a perfect day to go over a friend's house and play some games. This was right around the release of Resident Evil 3: Nemesis, in which you play as Jill Valentine as she navigates through a ruined and zombie-infested Raccoon City.
I had only briefly heard about Resident Evil as a franchise but never knew the ins and outs.
When he booted it up, I was greeted with a crazy violent opening cinematic that gave me a never-ending fear of zombies.
Like me, I'm sure most of you have had similar experiences with games. If you haven't, I have the perfect list for you. These are the top 9 horror games that will leave you up for hours.
Silent Hill – 1999
---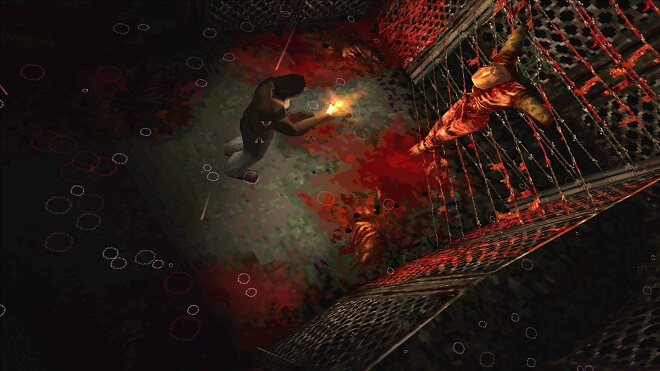 This was a game that rivaled the sheer terror that Resident Evil brought to gamers everywhere during the 1990s.
In Silent Hill, you play as Harry Mason, a father searching for his daughter in the titular abandoned town of Silent Hill. What follows is a psychological horror tour de force. What starts as a simple search through a spooky town quickly unfolds into a twisting and turning story that will leave you shocked and supremely creeped out.
The graphics haven't aged that well, but it somehow adds to the horror as a poorly pixelated dog comes jumping at you from the deep fog surrounding the town.
Dead Space – 2008
---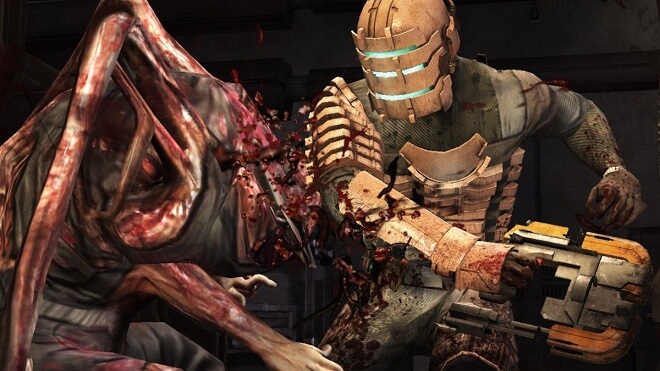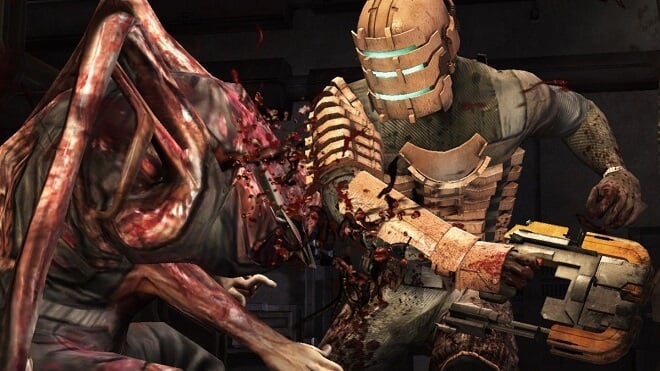 This title changed everything about modern survival horror games.
You play as Isaac Clarke, a space miner who discovers an 'abandoned' space station and seeks out his lost girlfriend. Isaac is almost immediately thrown into chaos, as eldritch horrors assault him from every vent, doorway, and corridor.
It took what Resident Evil 4 did and made it even better: controls, visuals, sense of danger and horror, and more.
Equipped with just a mining laser called the plasma cutter, Isaac must uncover the mystery of the space station, as well as find his girlfriend.
The developers were inspired by the cult classic sci-fi movie, Event Horizon, in which a space crew must find a lost spaceship that is inhabited by demons from hell.
Resident Evil 7: Biohazard – 2017
---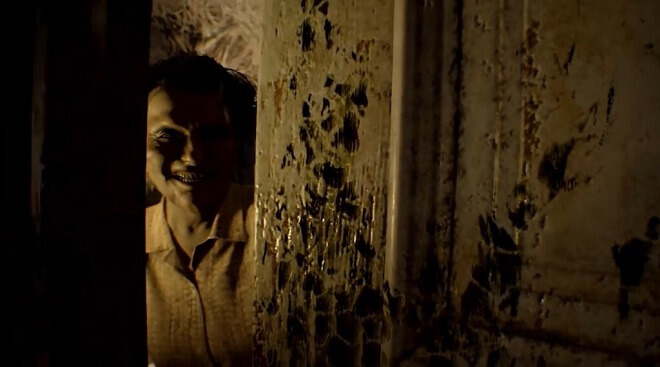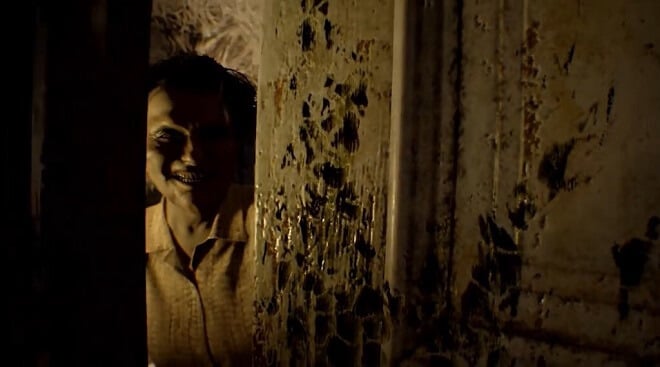 After the more lackluster response from fans for the release of Resident Evil 6, Capcom turned the franchise on its head with this first person-based game.
Like any good horror game, you need to find a lost loved one, and Resident Evil 7 delivers. You respond to a mysterious message from your wife who has been tutoring a young girl in rural Louisiana. What follows is a crazy mashup of The Texas Chainsaw Massacre, The Hills Have Eyes, and of course Resident Evil horror staples.
This game has one of the most terrifying first levels ever in a game. You have no idea what is going to pop out next to give you a heart attack, and it is fantastic. You need to use your wits and limited ammo supply to defeat the twisted and demented Baker family. Each family member serves as an iconic boss fight that will get your adrenaline pumping and palms sweating.
Resident Evil Remake – 2002
---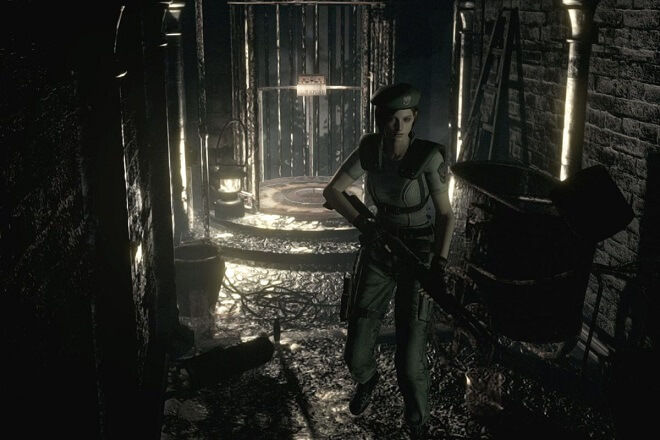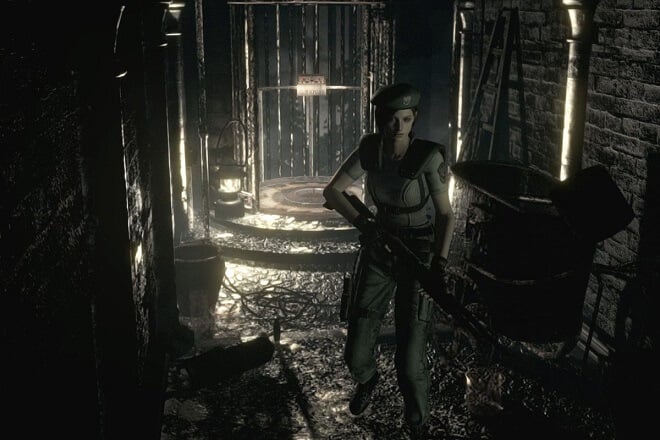 I could easily have listed the original Resident Evil on the list, but I believe that the GameCube remake in the early 2000s easily eclipses it in the best way.
Coming back to gaming consoles with updated graphics, audio, and gameplay, Resident Evil Remake introduced the survival horror classic to a new generation of gamers.
Slowly stalking the halls of the Arklay mansion is truly terrifying; the ambient lighting, constant thunderstorms, and undead horrors immerse you utterly in this terrifying experience. The infamous live-action cutscenes are replaced by digital cutscenes which are amazing even by today's standards.
Luckily for gamers everywhere, a remastered version, (along with Resident Evil 0), was released for modern systems. 13 years after the original release date, the game was playing better than ever and still holds up as the definitive survival horror classic.
System Shock 2 – 1999
---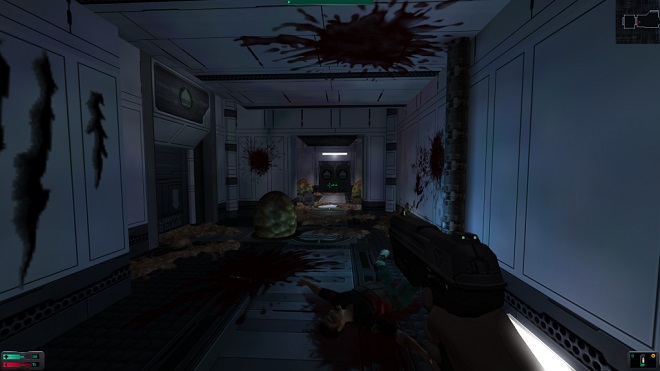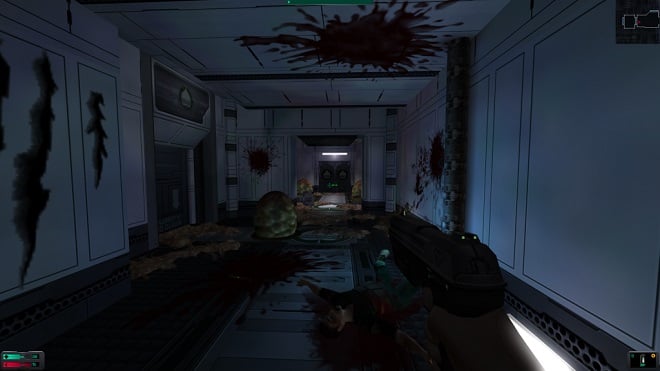 Those who are familiar with BioShock, (and who isn't?!), will recognize a lot of gameplay aspects upon booting up System Shock 2.
In it, you play as a silent protagonist trapped on a seemingly abandoned space station, controlled by the malevolent artificial intelligence, Shodan. The customization of skills is solid, and there is always a sense of danger when slinking through the halls of the giant space station.
As you progress, you will face off against splicer-esque shambling horrors, haywire mechs, and of course, Shodan. She will relentlessly taunt and block your path. You truly feel a sense of isolation in the cold, dark void of space.
Coupled with a foreboding sense of being monitored by a super-intelligent computer makes this game a perennial classic.
Resident Evil 3: Nemesis – 1999
---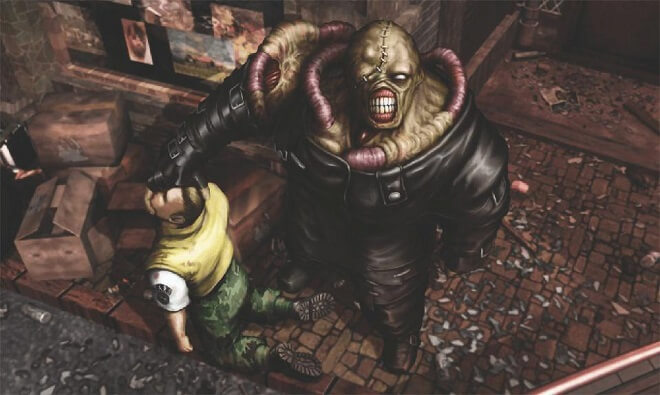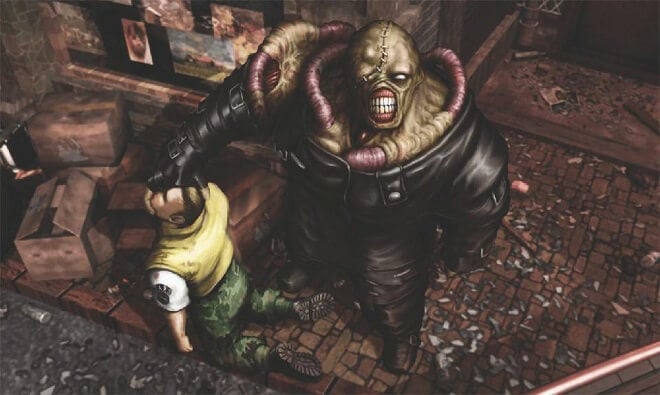 You knew it was coming, folks. Sure, I am a little biased in being scared of this game, but it truly is terrifying.
Taking place at the same time as Resident Evil 2, it follows Jill Valentine, the protagonist of the first game, as Raccoon City is overrun with zombies. As Jill, you need to solve puzzles, use firepower to defend yourself and stay alive, and find herbs.
There is one aspect to this game that truly sets it apart from the others. As the title suggests, there is a super mutant called 'Nemesis' that is hell-bent on finding and killing all of the members of S.T.A.R.S., (Special Tactics and Rescue Service). Okay, so he's a boss character, big deal.
But what if I said that Nemesis relentlessly stalks Jill throughout the entire game? You will be solving a puzzle or just simply walking through the environment when Nemesis will crash through the scenery to make quick work of Jill Valentine.
This aspect of truly never being able to escape an overpowered foe makes this game stand on its own.
Manhunt – 2003
---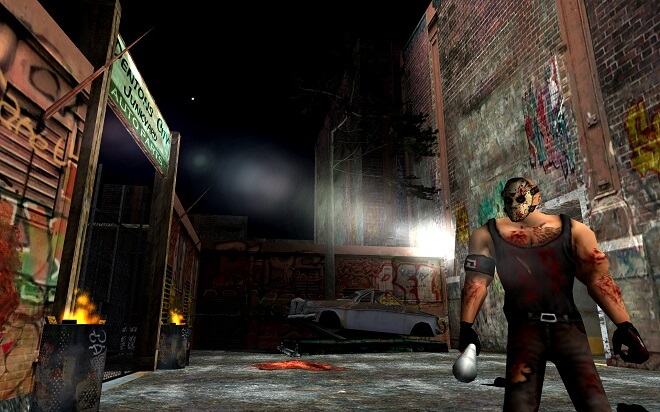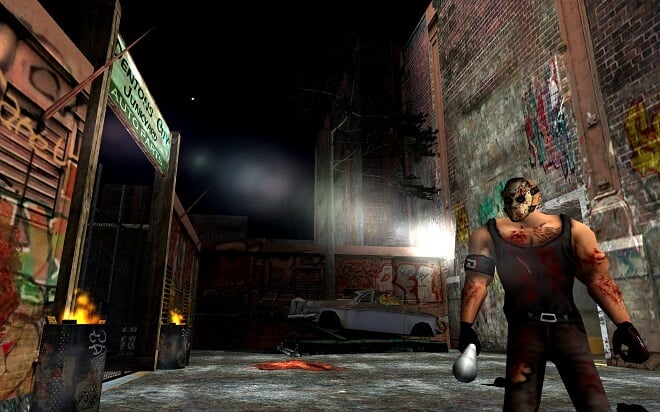 After the amazingly successful Grand Theft Auto III and Grand Theft Auto: Vice City in the few years prior, Rockstar games dropped this insanely violent title for consoles in 2003.
In a dystopian near future, you play as death row inmate James Earl Cash. When he is about to be executed, he is granted a reprieve by a twisted individual simply called the 'director'. To earn his freedom, Cash must navigate through the abandoned environment of Carcer City. It seems simple enough, right?
The catch is that Cash has to avoid or kill roving bands of gang members inhabiting the ruins of the city.
The director follows the progress of the player by making him create a snuff film from the footage of the player killing gang members. This game caused so much controversy when released due to its wanton and brutal violence. Starting with simple improvised weapons like a plastic bag and glass shards, you eventually move your way up to aluminum bats, staple guns, shotguns, and sickles.
If you charge up the execution meter long enough, Cash performs unreal executions on gang members, leaving the player shocked and slack-jawed. What follows is some seriously bloody and unrelenting survival horror. It is either kill or be killed for James Earl Cash.
The gameplay is solid, and it can get extremely harrowing attempting to escape these devious gang members in dilapidated buildings and alleyways.
Amnesia: The Dark Descent – 2010
---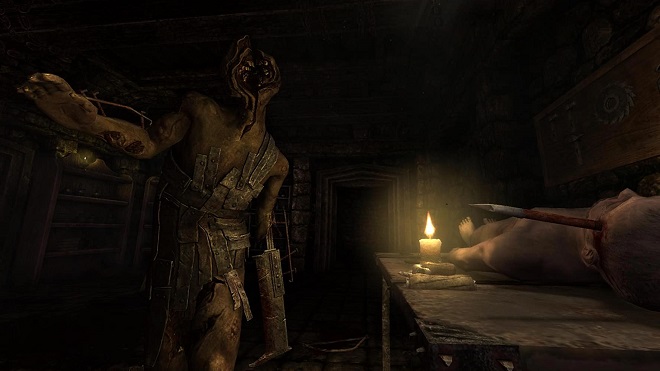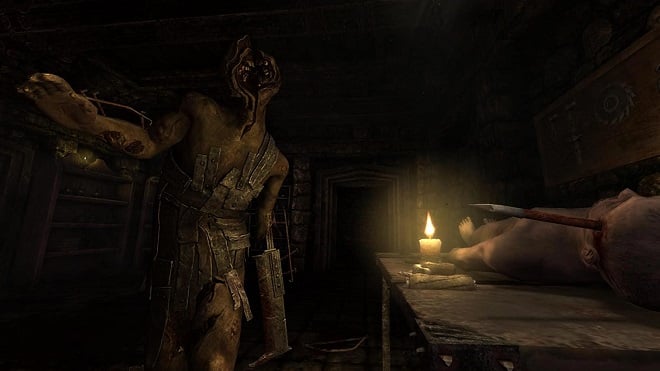 A moody, atmospheric, and horrifying game, Amnesia: The Dark Descent was one of the revolutionary modern horror games in recent history.
You experience the story through a protagonist who has had, you guessed it, amnesia. You navigate your way through a gloomy castle filled with Lovecraftian horrors that you must avoid because you cannot defend yourself.
The visuals are stunning for the time, and the lighting (or lack thereof), utterly envelopes the player in a patina of anxiety and pure terror.
I won't spoil anything, because the story unfolds with twists and turns, and I want you to experience this spooky title yourself. I will never forget hiding in a wardrobe, escaping some of the most grotesque creatures in modern gaming.
Outlast – 2013-2014
---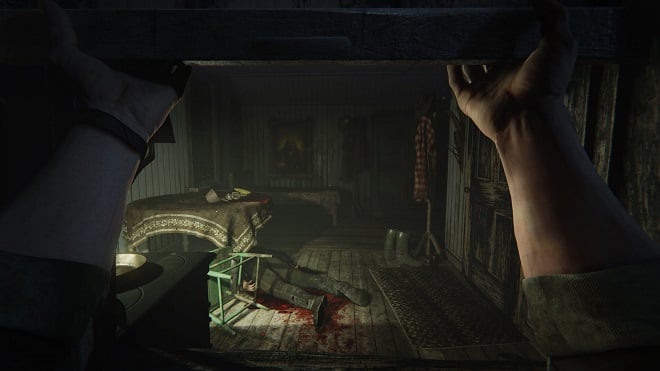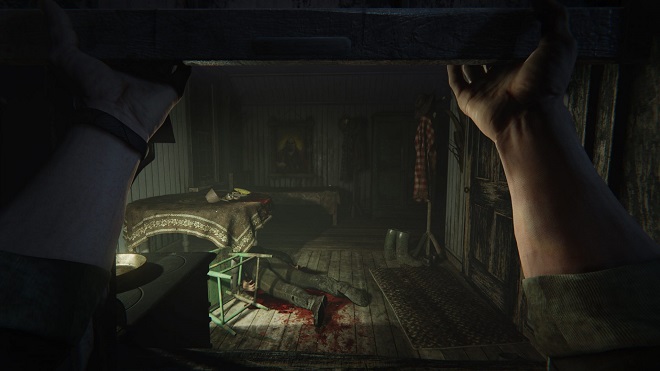 If you were ever browsing for a good horror game, asking yourself what is the scariest game on Steam? This is it, no doubt. Outlast is an absolute scare-fest that doesn't let up for a single second.
You won't want to proceed in the game because of what potentially waits behind corners and abandoned offices. You are exploring a condemned hospital and soon find out that there is some seriously scary and grotesque stuff going on.
It's not the game's perfect atmosphere, great visuals, or ambient noise. No, it's because you need to run. That's right, no weapons, no defense. The only way you are making it out of the terrible situation you get into is by running for your life.
There you have it; nightmare fuel for gamers everywhere. Whether it is sci-fi, gory, or psychological horror, all of these games deliver on so many levels. Check out all of these games, but make sure you aren't home alone, and remember to leave the lights on! These games will entertain you to no end, but you will no doubt be paying a price for it. Prepare for late nights and nightmares, gamers…