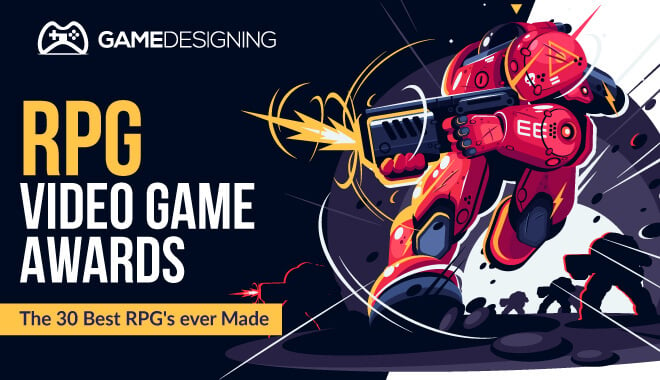 I think it's pretty obvious that there is no better time to be a gamer than right now. We're flooded with quality titles and killer apps that elevate the art form to new levels.
Specifically, RPGs have seen a great resurgence amongst all the FPS titles and Battle Royale games. Wait…what does RPG stand for in a game?
It stands for a role-playing game; the player takes on the 'role' of a certain character, (possibly customized), and engages in a narrative with that character.
Think Geralt from the Witcher, or Commander Shepard from Mass Effect. For those RPG newbies out there, you may be asking 'what is the best RPG of all time?' Luckily for you, I'm an RPG fanatic, and I'm going to show you the best RPG games.
Our Ranking Criteria
In addition to player and critic ratings, we use objective metrics like sales, users, and sales growth rate to make our lists (read more). Some of these data sources include:
The Best RPGs Ever Made
Kingdom Come: Deliverance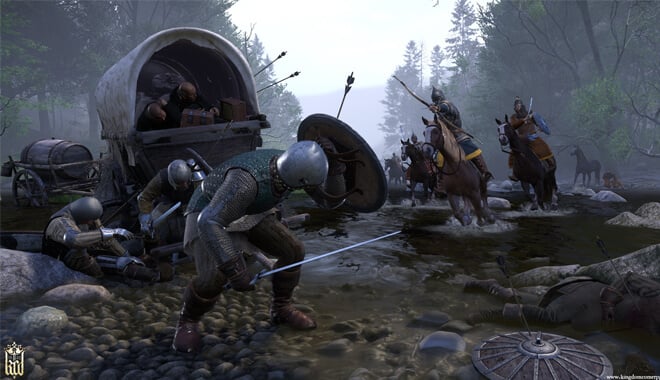 Warhorse Studios | 2018 | Windows, PS4, Xbox One | Get The Game
Warhorse Studios, hailing from the great Czech Republic, transport the player to 1403 Bohemia in the heart of medieval Europe. You play as Henry, a humble blacksmith's son.
In true questing RPG fashion, things go awry quickly, and Henry is forced to grow up fast while on a quest for revenge and purpose. This game brings a whole new meaning to realism.
You need to eat, sleep, and more to even function at your full level. You can really imagine taking on the role of Henry in this stunning debut, (and my personal game of the year 2018), by Warhorse. If you ask me, this is one of the best RPGs out there.
What Makes It Great
Realistic Medieval Experience: Kingdom Come: Deliverance immerses players in a meticulously recreated medieval world, offering an authentic experience of the Late Middle Ages.
Character Progression: The game provides a deeply satisfying character progression system, where players transform from inexperienced beginners to formidable warriors through training and skill development.
Realism in Appearance: The attention to detail extends to character appearance, with clothes accumulating wear and dust, impacting how NPCs perceive and react to you. This adds depth to character interaction and role-playing.
Consequences for Actions: The game realistically ties your choices and appearance to the reactions of NPCs. For instance, wearing noisy or conspicuous clothing affects your ability to sneak and interact with others, encouraging strategic decisions.
Difficulty
Game presents players with a steep learning curve, particularly in mastering its intricate combat system. As players delve deeper, the challenges give way to a richly immersive medieval experience.
Vampire: The Masquerade – Bloodlines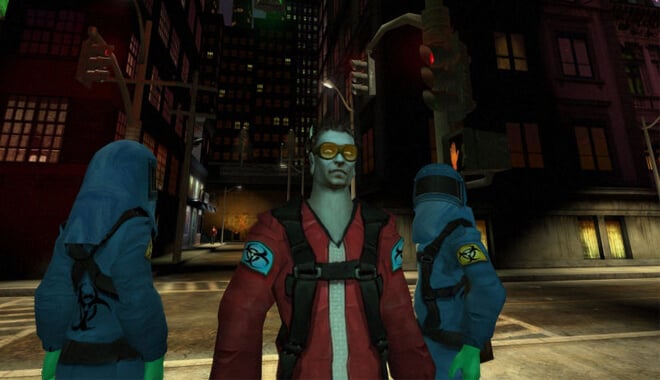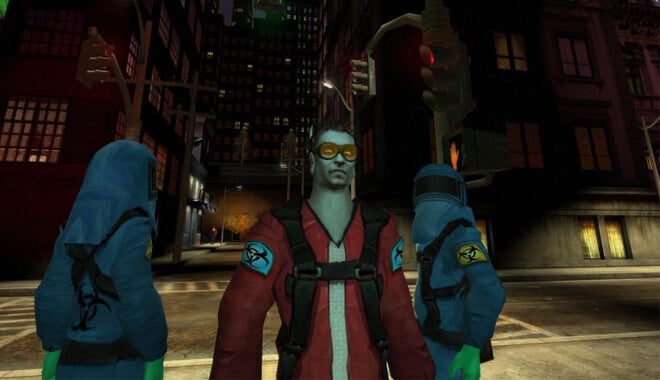 Troika Games | 2004 | PC | Get The Game
Not only are vampires real in this title, but they've survived into modern times by maintaining the 'masquerade'; a set of laws and rules to keep up appearances.
You're thrown right into the action with your choice of playstyle in the form of different vampire races and skill trees. Want to be a seducer and charm all your enemies instead of running and gunning? Choose the Ventrue clan.
Want to have an absolutely crazy, bizarre adventure? Choose Nosferatu or Gangrel clans. Each playstyle is so wildly different, it's like playing a different game each time. Just remember to make sure the blood you suck doesn't make you sick!
What Makes It Great
Deep Character Customization: Players can create a unique vampire character by choosing from different clans, each with its own powers and abilities, and allocating points to attributes, abilities, and disciplines. This allows for diverse playstyles.
Narrative Choice: The game offers a rich narrative experience with branching storylines and meaningful choices that impact the game world and character interactions.
Immersive World: Bloodlines immerses players in the dark and atmospheric World of Darkness, set in early 21st-century Los Angeles, creating a captivating and immersive environment.
Varied Gameplay: Players can approach challenges and missions using both violent and nonviolent methods, allowing for a wide range of playstyles, from stealthy to combat-focused.
Difficulty
The game boasts depth in character design and story, it is marred by AI issues, making some aspects feel less polished. Players should be prepared for a mix of immersive storytelling and occasional gameplay hiccups.
Monster Hunter: World

Capcom | 2018 | PS4, Xbox One, PC | Get The Game
I had never actually played a Monster Hunter game until this one, but I had always heard they were a lot of wild fun. It was a precise assessment; this game rules.
You're a monster hunter in a fantasy world being threatened by a big beast. You and other monster hunters need to build up your arsenal of weapons, armor, and traps to catch and slay bigger and more ferocious beasts.
The customization is great, and you get your own little companion in the form of a Palico, (basically a cat). Mine is a little grey Palico named Soba; she retrieves potions for me, and I'd be dead meat without her. The fun and insanity rarely ever stop!
There are a total of 48 monsters in Monster Hunter: World, 31 large and 17 small.
What Makes It Great
Unique and Immersive Ecosystem: The game features a stunningly grotesque yet captivating world where you engage in hunting monsters, with an ecosystem driven by the carcasses of fallen creatures. The environment feels alive and interconnected.
Endgame Grind: Renowned for its challenging endgame content, Monster Hunter: World offers complex and rewarding hunts that push players to continuously improve their skills and gear.
Epic Monster Battles: The game's core strength lies in its intense, lengthy, and often tragic fights with beautifully designed monsters. Each monster has distinct behaviors, animations, and personalities, making every encounter memorable.
Strategic Gear Crafting: Crafting armor and weapons is the key to progression, allowing players to adapt to different challenges. The gear reflects the strengths and weaknesses of monsters, adding depth to the hunting experience.
Why We Like It
"Monster Hunter: World" distinguishes itself in the crowded gaming landscape with its intricate design and gameplay. At first glance, newcomers might find the initial challenges daunting, but perseverance reveals a game that rewards mastery in spades.
The title's depth is particularly evident in its weapon mechanics. Each weapon isn't merely an instrument of combat; it's an experience in itself. The hammer, with its potent charge attacks, contrasts sharply with the defensive nuances of the lance.
It's an action game that requires a strategic endeavor, demanding players to thoughtfully select and master their weapons, ensuring each encounter remains both challenging and invigorating.
Difficulty
The game maintains its signature depth, with intricate combat mechanics and a plethora of customization options. However, while it introduces quality-of-life improvements, it remains a challenging experience, demanding dedication and mastery from its players.
Shadowrun: Hong Kong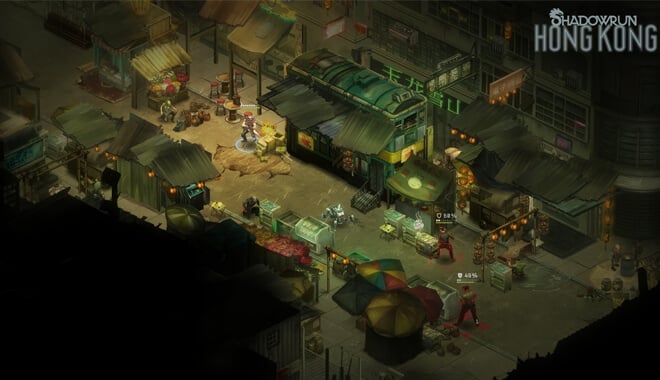 Harebrained Schemes | 2015 | Windows, Linux, OS X | Get The Game
Shadowrun was a cool cyberpunk game from the 1990s that gave the player the chance to enter a vivid, grimy techno-thriller world filled with hackers and 'street samurai'.
This new entry into the Shadowrun series stands out. After many years, the player receives a mysterious message from their foster father, Raymond, who lives in 2056 Hong Kong.
They reunite with Duncan, their adopted brother, and begin on an insane twisting and turning thrilling plot that doesn't let up. The customization and turn-based combat are so solid, I couldn't recommend it enough.
I like to roam the gritty streets of Hong Kong as a strong, silent cyborg with proficiency in handguns and katanas. How about you?
What Makes It Great
Detailed and Atmospheric Visuals: The visuals are rich in detail, offering a cyberpunk-fantasy world filled with shadows, shops, and seedy docks, making the game's setting visually engaging.
Unique Setting: The game's blend of cyberpunk and fantasy elements, set in 2056 Hong Kong, creates a distinct and captivating world that feels different from traditional cyberpunk settings.
Cultural Depth: Shadowrun: Hong Kong embraces Asian mysticism and culture, adding depth to the narrative and quests, making it stand out from its predecessors.
Quality Writing: The game excels in storytelling, with well-crafted dialogues and engaging narratives that make even side quests enjoyable.
Difficulty
The game doesn't introduce many new gameplay mechanics, it refines existing ones, offering improved Matrix experiences and tactical combat. However, newcomers might find a slight learning curve, given the game's assumption of familiarity with its conventions, but it remains accessible with a bit of dedication.
Deus Ex: Human Revolution

Eidos-Montréal | 2011 | PS3, Xbox 360, Mac OS X, Wii U, PC | Get The Game
This was my game of the year for 2011. In this prequel for the great, original Deus Ex, you play as a security expert and former Detroit police officer Adam Jensen, in search of his lost love interest.
While on this quest, things go way off course, and he experiences conspiracies and plots that aim to control the world. Controlling Adam is badass and fluid.
You get great cybernetic upgrades that make you feel like you belong in the Marvel universe. This mix of an interesting story with addicting gameplay is just what you need to immerse yourself in this futuristic world.
What Makes It Great
Rich Cyberpunk World: Set in 2027, the game immerses players in a captivating cyberpunk world filled with augmentations, megacorporations, and conspiracies.
Freedom of Choice: Players have the freedom to approach situations in multiple ways, whether through combat, stealth, or diplomacy, allowing for diverse gameplay experiences.
Immersive Augmentations: Augmentations play a crucial role, enhancing both combat and exploration, and can be customized to suit different playstyles.
Interactive Conversations: Meaningful dialogues with NPCs feature multiple response options, affecting the course of the story and character interactions.
Difficulty
The game excels in offering freedom in most aspects, it occasionally restricts player agency, especially during boss fights, which can feel jarring in contrast to the game's overarching theme of choice.
Pillars of Eternity II: Deadfire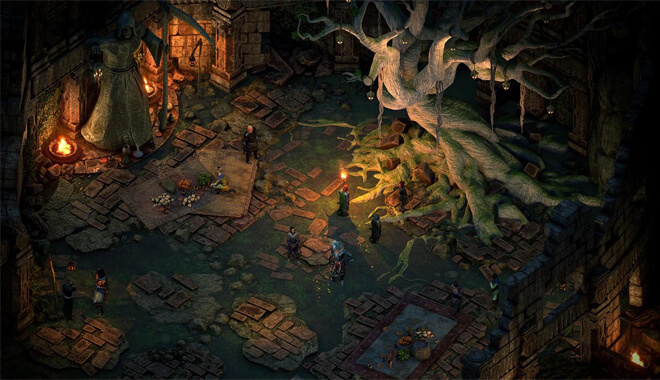 Obsidian Entertainment | 2018 | PC, Linux, MacOS, Switch, Xbox One, PS4 | Get The Game
The sequel to the impressive Pillars of Eternity, Deadfire has you becoming the captain of your own ship, sailing the high seas of the Deadfire Archipelago in the detailed world of Eora.
You're joined by characters from the first game, along with new ones. Customization, including classes, keeps this game fresh. There's nothing like building a killer crew, loading up with supplies, and taking the fight to sea pirates.
Or you could become the sea pirates and attack the multiple factions you can join. It's a team-based RPG in the vein of Baldur's Gate, and the combat is fluid and nuanced.
What Makes It Great
Fresh Setting: The game's departure from traditional fantasy tropes in favor of a vibrant oceanic world sets it apart, offering a unique and refreshing RPG experience.
Interactive Overworld: The open ocean map, complete with customizable ships, adds depth to exploration, with scripted events and crew interactions enriching the experience.
Character Continuity: The ability to import save files or simulate past choices ensures a sense of connection to the protagonist's history, creating a more personalized journey.
Nuanced Choices: The consequences of major decisions from the previous game have a significant impact on Deadfire, emphasizing the importance of player choices.
Difficulty
While the side stories shine, the central plot occasionally feels overshadowed, requiring players to invest in the broader world to truly appreciate its depth.
Jade Empire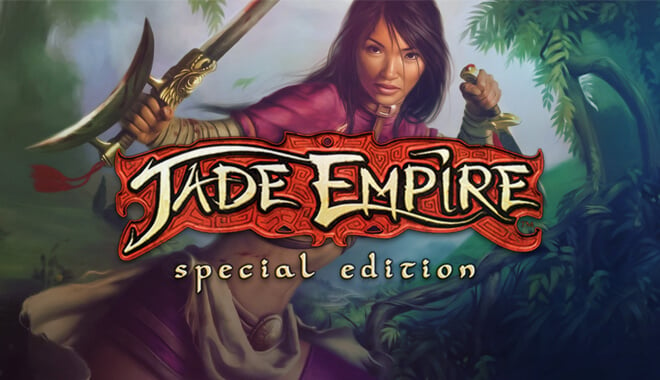 BioWare | 2005 | Xbox | Get The Game
The beautiful world of Jade Empire, inspired by Chinese mythology, is a joy to get immersed in. It's an RPG much like Knights of the Old Republic.
The world is populated by evil creatures, loyal companions, and more. The combat is solid, and it's one of my favorite games for the original Xbox. The mix of fantasy and realism is unforgettable.
What would an RPG be without an ancient evil awakening, threatening the world, and your way of life? You can choose between a few different characters and can make moral decisions that have become a standard in many RPGs.
I feel this is an extremely underrated title compared to BioWare's other great titles. The mix of martial arts, mythological creatures, and great characters makes this an unforgettable classic. Definitely check it out on GOG.com.
What Makes It Great
BioWare Legacy: A studio renowned for classics like Baldur's Gate and Neverwinter Nights, BioWare continues to push boundaries in the RPG genre.
Console to PC Excellence: While BioWare expanded into console gaming, they maintain the quality of their PC releases, offering an almost identical experience on both platforms.
Graphics and Load Times: High-end PCs enhance graphics and significantly reduce load times, providing a smoother and visually appealing gameplay experience.
Compelling Story: Set in a richly detailed world inspired by Asian history and mythology, Jade Empire offers a captivating and immersive narrative.
Difficulty
The game offers a plethora of combat styles and meaningful choices, its linear mission structure and the dichotomy between "good" and "bad" morality can sometimes feel limiting.
Planescape: Torment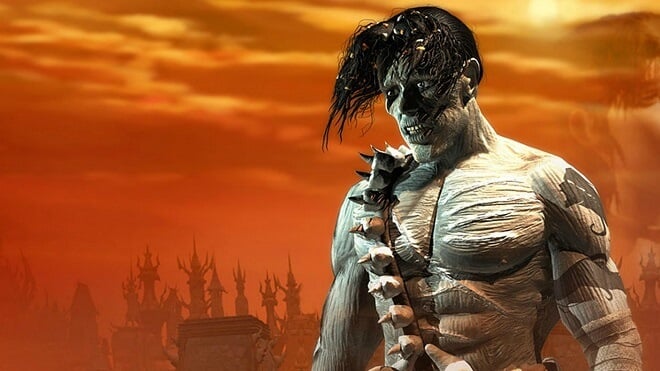 Black Isle Studios | 1999 | PC | Get The Game
The late 1990s were the glory days for PC RPGs. "Planescape: Torment" is a great RPG that puts you in the role of the Nameless One, an undead man who forgets his entire identity, plagued by visions of the past and grotesque tattoos on his body.
The game is set in the imaginative Planescape universe and features an assortment of bizarre and intriguing locations, creatures, and characters. A rarity in video games; the storyline features thought-provoking themes of identity, memory, and redemption.
In addition to well-developed and memorable characters, the dialogue offers depth and complexity.
Throughout the game, player choices affect the storyline, characters, and world in meaningful ways. Sound design contributes greatly to the gaming environment, while the detailed hand-drawn artwork creates a sense of spiritedness.
I loved playing through this solid RPG, trying to find out the fate of the Nameless One, as well as experiencing the great writing of the game.
Gameplay mechanics may seem dated by today's standards, and combat may seem weaker, but the game's narrative, compelling characters, and unique setting make the game a memorable one.
A spiritual sequel, Torment: Tides of Numeria, was released in 2017. If you like great stories, rich characters, and solid team-based gameplay, Torment is definitely for you.
A fresh and engaging RPG experience, "Planescape: Torment" breaks many of the traditional RPG tropes. There is no doubt that it is one of the greatest RPGs of all time, and it stands tall among the best RPGs in its genre.
What Makes It Great
Dark and Unique Setting: The game's dark and intriguing setting in the Planescape multiverse stands out in the RPG genre, offering a wide range of unique creatures, planes, and deities.
Unforgettable Protagonist: The Nameless One, the immortal protagonist with a forgotten past, adds a layer of mystery and depth to the storytelling.
Memory Retrieval Journey: The central theme of the game revolves around the Nameless One's quest to recover his lost memories and understand the nature of his immortality.
Planescape Multiverse: The game explores the Planescape multiverse, a setting filled with diverse planes of existence, each with its own moral alignment.
Difficulty
"Planescape: Torment" is rich in dialogue and story depth, which may be overwhelming for newcomers to the RPG genre. While its mechanics are rooted in traditional role-playing, the sheer volume of narrative choices and interactions might pose a challenge for players to grasp initially.
The Legend of Zelda: The Wind Waker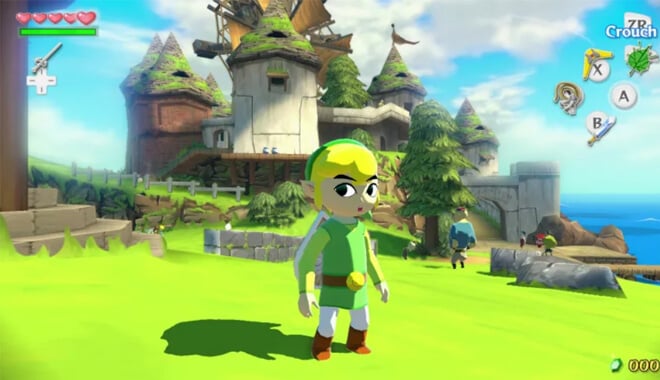 Nintendo | 2002 | GameCube
Our first Zelda title on the list, Wind Waker was a great exclusive for the GameCube. You play, of course, as Link. You leave your quaint island home to sail the high seas of Hyrule hundreds of years after Ocarina of Time.
One thing I loved, especially about the game was sailing. I know that many could have found it repetitive, but it really made me feel a part of the game world. The music, environment, and sense of accomplishment were so satisfying to me that they remain fond memories for me.
Although this game is over 15 years old, it still holds up. The cel-shading graphics added longevity and a unique art style to the game that makes it look like it could have been released yesterday.
What Makes It Great
Enduring Legacy: The Legend of Zelda series, celebrated as Nintendo's flagship franchise, consistently redefines the boundaries of gaming excellence with each new installment.
Exquisite Polish: What truly sets The Wind Waker apart is its remarkable level of polish, showcasing meticulous attention to detail, making it stand out in the contemporary gaming landscape.
Compelling Narrative: The game's narrative embarks on Outset Island but rapidly unfolds into a grand adventure that artfully intertwines with the broader Zelda series mythology, providing players with a deeper and more connected experience.
Familiarity with Innovation: While drawing inspiration from The Ocarina of Time, The Wind Waker innovates within the established Zelda framework, creating a gaming experience that feels both comfortably familiar and refreshingly new.
Difficulty
The game still retains some of its original challenges, especially in navigating the vast seas. Newcomers might find the sea traversal a bit tedious, but the overall experience remains engaging and rewarding.
Pillars of Eternity

Obsidian Entertainment | 2015 | OS X, Linux, PS4, Xbox One, Switch | Get The Game
Pillars of the Earth is a great homage to RPGs from the 1990s. You're surrounded by fleshed-out characters, a rich game world, and solid gameplay mechanics.
I especially like to play as a mage or spell sword, as the magic system is super satisfying and powerful. You're thrown into a strange yet captivating plot concerning souls, the afterlife, and of course, saving the world.
This game embodies a true RPG, as the customization of characters, choices, and more are prevalent. This is definitely one you cannot miss if you are a fan of RPGs.
What Makes It Great
Crowdfunding Triumph: Pillars of Eternity's journey began as a crowdfunded project, smashing its Kickstarter goal within 24 hours and raising nearly $4 million from devoted backers. This grassroots support underscores the game's genuine connection with its community.
Spiritual Successor: Crafted by Obsidian Entertainment, Pillars of Eternity proudly carries the legacy of classic Infinity Engine games like Baldur's Gate, Icewind Dale, and Planescape: Torment, invoking a sense of nostalgia for veterans while offering a fresh adventure.
Vivid World of Eora: Set in the captivating and intricately detailed world of Eora, the game fuses 16th-century medieval technology with soul-based magic. This unique blend creates a rich, immersive setting, where the quest for knowledge and power leads to gripping conflicts.
Deep Character Development: Pillars of Eternity puts character creation front and center, allowing you to shape your own hero and recruit memorable companions. Your choices influence not only your fate but also that of your party members, adding layers of emotional depth to the narrative.
Why We Like It
"Pillars of Eternity" pays homage to the isometric design of yore, reminiscent of iconic titles like "Baldur's Gate" and "Icewind Dale". Yet, the game's graphics are crisp, detailed, and imbued with an artistry that feels thoroughly modern.
It adopts a real-time with pause combat system, where strategic decisions can be made on the fly or deliberated during halts. The game's sound design deserves praise, with ambient tunes evoking a sense of wonder, tension, or melancholy, perfectly complementing every environment.
"Pillars of Eternity" is more than just an RPG; it's a love letter to a bygone era, skillfully interwoven with innovations of the present. While its depth may not be for the faint of heart, those who choose to play the game will find a world teeming with mysteries, moral conundrums, and tales that linger long after the credits roll. It's an odyssey worth taking, a pillar of modern gaming etched in the annals of RPG history.
Difficulty
The game's mechanics are rooted in traditional RPG elements, the sheer volume of dialogue and choices can be daunting for newcomers. Players should be prepared for a rich storytelling experience that requires patience and attention to detail.
Final Fantasy IX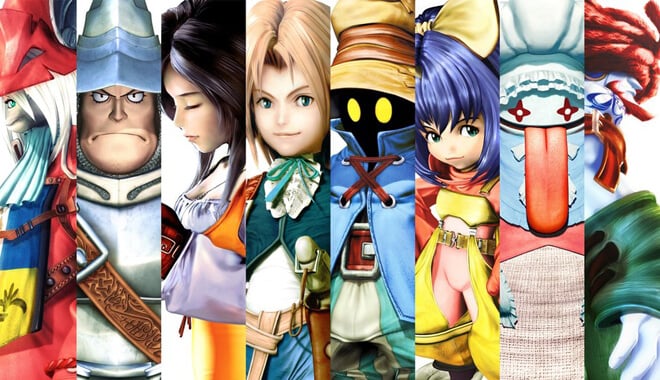 Square | 2000 | Switch, Xbox, One, PS4, Windows 10, PSX | Get The Game
The first Final Fantasy of the new millennium, Final Fantasy IX took the series from Final Fantasy VIII's more serious soap opera vibe to a more whimsical, colorful medieval feel.
You're the affable rogue Zidane, and you're joined by loveable characters like the black mage Vivi and the silly yet endearing Steiner. The music and gameplay are unmatched, and although I liked Final Fantasy VIII, I think the ninth entry really brought Final Fantasy back to an older, classic time.
If you were somewhat disappointed with FFVIII and its story or magic system, I promise FFIX will not disappoint. You can get it on Steam and the PlayStation Store.
What Makes It Great
Nostalgic Classic: Final Fantasy IX hearkens back to the series' roots, offering a welcome return to the beloved gameplay features and references from earlier Final Fantasy titles. It provides a refreshing departure from the more futuristic styles of its predecessors.
Epic Fantasy Tale: Set on the captivating planet Gaia, the game follows the adventures of Zidane Tribal, a charming thief, and his diverse band of allies. Their quest to thwart Queen Brahne and the enigmatic Kuja's sinister plans creates a mesmerizing narrative that unfolds in a medieval fantasy world.
Character-Rich Gameplay: The game supports up to eight characters in your party, allowing for deep exploration of each character's abilities and personalities. The dual command ability system, with one skillset granting access to a variety of abilities, adds strategic depth to battles.
Ability Customization: Final Fantasy IX introduces a unique ability system where characters unlock new skills by equipping specific items. This innovative approach adds layers of complexity to character development and customization, ensuring each playthrough feels distinct.
Difficulty
The game is visually stunning and offers a rich narrative, the recurring random battles and familiar progression might pose challenges for newcomers, requiring patience and adaptation to its classic mechanics.
Arx Fatalis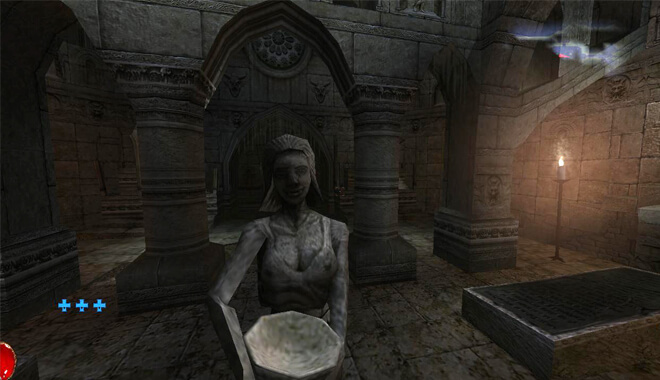 Arkane Studios | 2002 | PC, Xbox, Linux | Get The Game
I love this little gem of an RPG. In it, you're trapped in an underground sprawling city called Arx. You've got a lot of freedom here, with in-depth magic skills, countless weapons, and a lot of baddies to kill.
Exploring underground fortresses and caverns is truly a treat. All the RPG staples are here: crafting, spells, secrets, and side quests.
You can truly get, (both figuratively and literally), lost in the deep caverns of Arx Fatalis. It's usually pretty cheap on Steam, so you've got to pick it up!
What Makes It Great
Atmospheric World: Arx Fatalis immerses you in a unique and captivating underground world where the sun has faded. The attention to detail in the game's environments and the sense of immersion it provides make it stand out.
Interactive Environment: The game encourages exploration and interaction with its highly detailed world. You can pick up and use almost anything, brew potions, move objects, and even see your character's feet.
Character Customization: The ability to tailor your character's attributes and skills allows for diverse playstyles. Balancing combat and magic abilities is essential, adding depth to character development.
Spellcasting Innovation: Arx Fatalis introduces a unique spellcasting system based on hand gestures, akin to drawing runes. This system requires skill and practice, to make magic feel more engaging and authentic.
Difficulty
Players venturing into the world of Arx should be prepared for a blend of observation, exploration, and experimentation, with occasional moments of feeling lost in its vast underground setting.
Fallout: New Vegas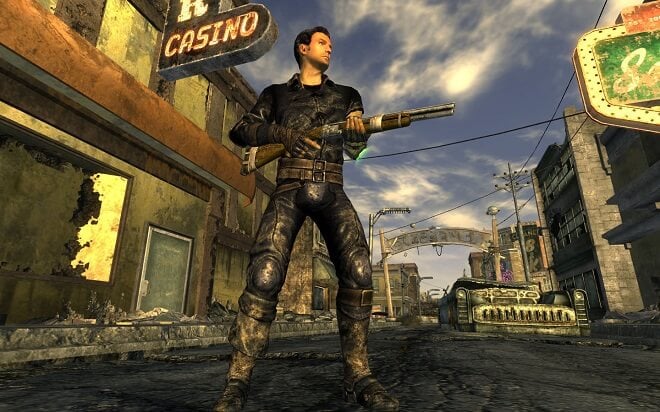 Obsidian Entertainment | 2010 | Xbox 360, PS3, PC | Get The Game
New Vegas came two years after the release of Bethesda's shot at the Fallout franchise. Obsidian took the reins and boy, did they do well. I like this game more than Fallout 3 by far.
There are so many options here. Not only is the environment of the Mojave Wasteland much more alive than others, but you can join a number of factions, each with satisfying quest lines with NPCs you love to hate.
You're left for dead by the charismatic Benny after you're discovered to be transporting a mysterious poker chip. What follows is a great, multi-branched story that truly has you mulling over important decisions. If you want to play a Fallout game, this is definitely the one.
What Makes It Great
Rich Post-Apocalyptic Setting: Set in a post-apocalyptic world spanning Nevada, California, Arizona, and Utah, Fallout: New Vegas offers an expansive and immersive environment with a unique blend of desolation and dark humor.
Seamless Continuation: Building on the success of Fallout 3, New Vegas maintains the same game engine and style, providing a sense of continuity for fans of the series.
Gameplay Freedom: The game offers a blend of first and third-person combat views, empowering players to choose their preferred playstyle, whether it's direct confrontation or tactical engagement.
Bullet Physics: The introduction of simulated bullet flight paths adds a layer of realism to combat, forcing players to consider weapon accuracy and bullet trajectories.
Difficulty
The game's depth and mechanics can be overwhelming, but they promise a rewarding experience for those willing to immerse themselves in the Mojave Desert's challenges.
The Elder Scrolls IV: Oblivion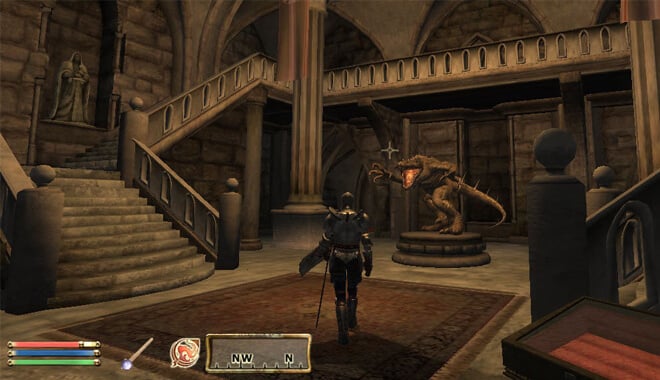 Bethesda Game Studios | 2006 | Xbox 360, PS3, PC | Get The Game
The fourth entry in the landmark series, Oblivion has the player character shutting the Oblivion gates; the literal gates to the hellscape realm of this fictional world.
The jump by Bethesda from the original Xbox to the Xbox 360 proved to be a godsend. The Environments of Cyrodil were lush and filled with life. You felt as if you were truly part of this game world.
Filled with multiple towns with each containing unique quest lines and NPCs, there are hundreds of hours of gameplay. The story is a classic, and the subsequent DLC released for it was some of the best ever for a game, let alone an RPG.
DLCs like The Shivering Isles and Knights of the Nine extend the lore, storyline, and gameplay greatly, adding more weapons and armor. Oblivion was the perfect stepping stone from Morrowind to 2011's Skyrim.
If you like this game, you may also be interested in checking out our favorite open-world games.
What Makes It Great
Epic Scale: Oblivion is an immense and immersive open-world RPG, boasting an enormous map, countless sidequests, and a rich main storyline. It sets new standards for the genre's size and ambition.
Unmatched Customization: The game offers a wealth of character customization options, from various races with unique abilities to the ability to create a custom class from scratch. This flexibility empowers players to craft their ideal adventurer.
Deep Storytelling: Oblivion's narrative is not defined by a single central theme but by a web of interconnected stories, including the main quest, faction storylines, and numerous side quests.
User-Friendly Interface: Despite its complexity, Oblivion's interface becomes intuitive, making it easier for players to manage quests, objectives, and their overall progression. Quick Travel simplifies navigation across the vast world.
Difficulty
Newcomers should be prepared for its sheer scale, as navigating the province of Cyrodiil and its numerous quests can be daunting, especially with the game's reliance on player-driven exploration and decision-making.
System Shock 2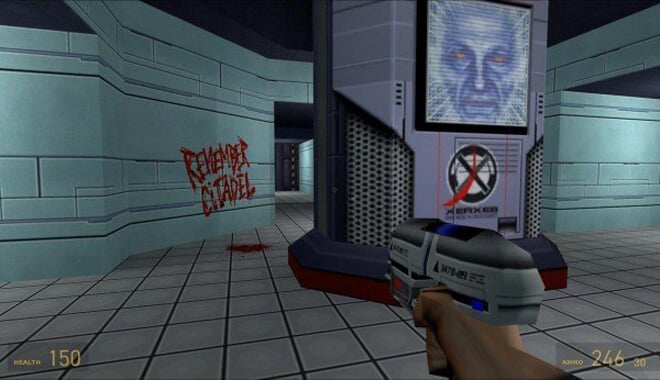 Irrational Games | 1999 | PC | Get The Game
This is an extremely influential game, often cited among the best RPGs of its time.. Bioshock in 2007 was the spiritual successor to this horror/sci-fi/RPG title.
In it, you're trapped on the space station Von Braun with a rogue AI, Shodan, and multiple freaks and insane creatures, much like splicers from Bioshock.
You need to utilize your personal skills, weapons, and more to survive Shodan's evil embrace. Whenever Shodan makes 'herself' known, it's always a chilling experience, not knowing what crazy things she'll throw at you.
It emphasizes multiple play styles. Aggressive gunplay, or sneaky lockpick master? It's all up to you. Can you escape the Von Braun and Shodan?
What Makes It Great
Genre-Defining Blend: System Shock 2 seamlessly merges elements of action, role-playing, and survival horror, creating a unique and immersive gaming experience.
Storytelling Mastery: The game's narrative unfolds through audio logs and eerie encounters with ghostly apparitions, immersing players in a mysterious and haunting sci-fi world.
Character Customization: Players select a career in the Unified National Nominate, with each branch offering distinct starting bonuses. This choice shapes their character's abilities and playstyle, encouraging replayability.
Skill Development: Using cyber-modules as rewards, players can upgrade their skills and abilities, enhancing their character's effectiveness in combat and exploration.
Difficulty
Its mechanics are rooted in traditional RPGs and first-person shooters, the game's emphasis on stealth, resource management, and environmental awareness can pose a learning curve for those new to such a hybrid gameplay style.
Darkest Dungeon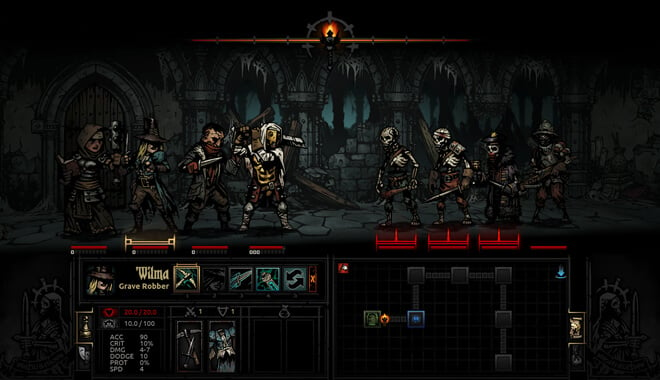 Red Hook Studios | 2015 | PC, Switch, PS4, iOS, PS Vita, Linux, OS X | Get The Game
This one is a doozy. If you love dungeon crawlers, this may be the peak experience. Your journey to a town where evil has it firmly in its grasp.
You must quest through multiple dungeons, ultimately culminating in the 'darkest dungeon', to free the town and its people from the eldritch horrors.
You take along 4 adventurers, with unique classes like the Leper, Bounty Hunter, and Grave Robber. There are countless ways to arrange your party layout to do the most damage.
However, the crux of the game is the insanity meter in which if your party members are exposed to too many horrifying sights, they will go insane and start to experience debuffs, like attacking fellow party members.
This can result in rewarding as well as frustrating gameplay. This forces you to be extremely careful and strategic. It's one of the most original RPGs I have played ever.
What Makes It Great
Stress-Inducing Gameplay: Darkest Dungeon introduces a unique mechanic where your heroes not only battle monsters but also face the relentless assault on their mental fortitude. Managing their stress levels adds a compelling layer of depth to the gameplay.
Unforgiving Challenge: This hardcore RPG doesn't hold your hand. It throws your band of heroes into a perilous descent, testing your tactical skills and decision-making under dire circumstances.
Psychological Vulnerability: The game focuses on the psychological toll of a life filled with adventure. Heroes can suffer from afflictions like paranoia, irrationality, and fear, making each expedition a test of their mental resilience.
Dark Gothic Atmosphere: Darkest Dungeon's dark and gothic setting is both captivating and chilling. It immerses players in a grim world filled with ominous cinematics and haunting visuals that amplify the atmosphere.
Difficulty
For newcomers, the game's multifaceted systems and the ever-present risk of losing cherished characters can be daunting, requiring careful strategy and a willingness to adapt to its merciless nature.
| | | | | | |
| --- | --- | --- | --- | --- | --- |
| | | | | | |
| Kingdom Come: Deliverance | | | | | |
| Vampire: The Masquerade – Bloodlines | | | | | |
| | | | | | |
| | | | | | |
| Deus Ex: Human Revolution | | | | | |
| Pillars of Eternity II: Deadfire | | | | | |
| | | | | | |
| | | | | | |
| | | | | | |
| | | | | | |
| | | | | | |
| The Elder Scrolls IV: Oblivion | | | | | |
| | | | | | |
| | | | | | |
| | | | | | |
| | | | | | |
| Star Wars: Knights of the Old Republic | | | | | |
| | | | | | |
| | | | | | |
| | | | | | |
| | | | | | |
| | | | | | |
| | | | | | |
| The Legend of Zelda: Ocarina of Time | | | | | |
| | | | | | |
Dark Souls

FromSoftware | 2011 | Xbox 360, PC, PS3 | Get The Game
This one is unlike anything I've ever played. Absolutely one of the most difficult games I have played, Dark Souls is the second entry in the Souls series of games by From Software and director Hidetaka Miyazaki.
Dark Souls doesn't pull any punches. You will die. A lot. Even the first mini-boss in the game had me pulling my hair out with frustration. But something funny happened.
As I progressed through the game, (and died quite often doing so), I felt extremely rewarded. I was forced to adapt to the difficulty of the game. I needed to play smart and strategically. Before I knew it, I was far into the game, feeling powerful.
Then I came upon the twin bosses, Ornstein and Smough. Just when you think you can take on any enemy, Dark Souls punches you right in the face and gives you a wake-up call.
The great graphics, haunting environments of Lordran, and memorable boss fights will have you coming back for more, even after dying hundreds of times.
What Makes It Great
Unparalleled Difficulty: Dark Souls is renowned for its high level of difficulty, challenging players to the core. Overcoming tough enemies and relentless bosses provides an immense sense of accomplishment.
Immersive Medieval Fantasy Setting: The series unfolds in a dark, medieval fantasy world filled with knights, dragons, phantoms, and demons. The atmospheric setting creates an intense and captivating backdrop for the player's journey.
Interconnected Environments: Players explore interconnected and intricate game worlds that reward exploration. The level design encourages thorough exploration and discovery of shortcuts.
Difficulty
Game offers a deep and rewarding experience for those who persevere, newcomers should brace themselves for a steep learning curve, as survival in this world demands strategy, patience, and a keen understanding of its mechanics.
The Elder Scrolls III: Morrowind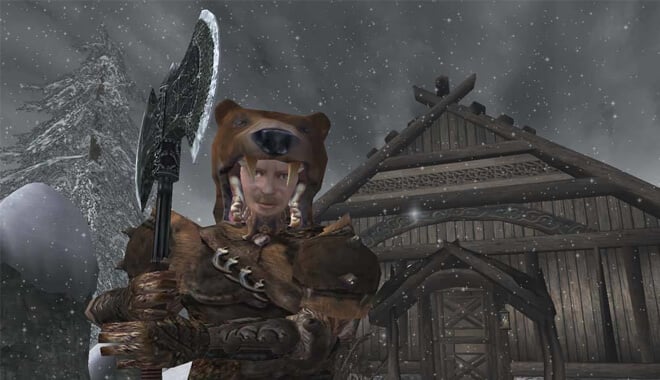 Bethesda Game Studios | 2002 | Xbox, PC | Get The Game
Before Skyrim came to the classic Morrowind. In it, the player character is transported to the dark and mysterious isle of Vvardenfell in the province of Morrowind.
You're almost immediately embroiled in political intrigue, joining different guilds, and forging your own path in the world. This is before fast travel, folks.
When you get a quest, you need to pay attention to your journal and word of mouth. 'Go east of Balmora, then use the left path in the fork in the road to find XYZ. This could be a turn-off to many modern gamers, however, I believe it embodies the very concept of role-playing games.
You need to immerse yourself in the world and get your bearings. The atmosphere and music are haunting, beautiful, and unique.
What Makes It Great
Expansive, Open-Ended World: Morrowind boasts an enormous, open-ended 3D world teeming with thousands of diverse characters. Its sheer size and openness provide players with endless opportunities for exploration and discovery.
Abundant Side Quests: The game offers a plethora of optional side quests, ensuring that players have an abundance of adventures to embark on. The sheer volume of quests guarantees countless hours of gameplay and replayability.
Compelling Main Plot: While Morrowind features numerous side quests, its central narrative is engaging. Players begin by uncovering the reasons behind their emperor's directive to the island province of Morrowind, leading to an epic journey filled with intrigue and destiny.
Unique and Original Setting: The world of Morrowind is original, setting it apart from traditional fantasy realms. The game's lore is rich, with a deep history and intricate politics that add depth to the immersive experience.
Difficulty
Its vastness comes with complexity; newcomers might find the game's systems, such as its intricate quest tracking and expansive skill system, to be a bit overwhelming, requiring careful navigation and a keen sense of direction within the game's expansive environment.
Fallout 2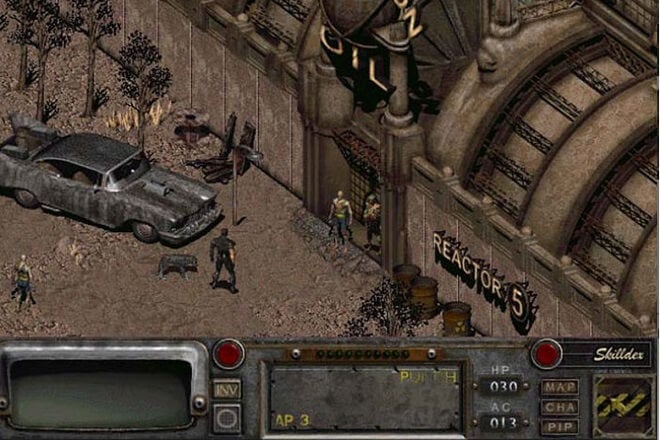 Bethesda Game Studios | 1998 | PC | Get The Game
Before the modern Fallout games that we're perhaps more familiar with, Fallout 2 was an undisputed champion of post-apocalyptic RPG action.
After the country is ruined from nuclear war, hundreds of years later, you play as a descendant of the main character of the first game tasked with helping your community recover from a deadly drought. Sounds innocent enough, but it quickly evolves into a crazy, bloody adventure.
The gameplay is turn-based; you get an allotted amount of action points (AP), and you can wield countless weapons or even your fists. Nothing like punching a raider's head off with a well-placed power kick!
Even though it's an isometric viewpoint, the feeling of a world engulfed by disaster is actually quite real. You're free to do nearly anything: visit a brothel, attack anyone you want to steal, joining factions, and more.
Although these things seem like the standard for RPGs these days, back then it was insane to even conceptualize these aspects.
What Makes It Great
Rich Post-Apocalyptic Narrative: Set 80 years after the original Fallout, Fallout 2 offers a captivating post-nuclear storyline. Players assume the role of the Chosen One, tasked with finding a G.E.C.K. to save their village from starvation and drought. The game's narrative depth is a cornerstone of its appeal.
Classic CRPG Mechanics: Staying true to its roots, Fallout 2 features classic computer role-playing game mechanics, including turn-based combat and a pseudo-isometric view. This nostalgic gameplay style harkens back to the golden age of RPGs.
SPECIAL Character System: The game employs the SPECIAL character creation system, standing for Strength, Perception, Endurance, Charisma, Intelligence, Agility, and Luck. These attributes shape the character's skills and perks, allowing for diverse character builds and playstyles.
Diverse Skill System: With 18 distinct skills, Fallout 2 offers a wide range of character development options. Skills can be improved with each level, and players can "tag" three skills for accelerated improvement. The variety of skills contributes to engaging gameplay and strategic choices.
Difficulty
Players might find themselves investing time to master the game's systems, especially given the variety of choices and outcomes that can significantly shape their journey in the wasteland.
Baldur's Gate

BioWare | 1998 | PC | Get The Game
What console has the best RPG games? Well, it's hard to say since everything is cross-platform these days for the most part. However, in the 1990s, it was without question the PC.
One of those RPGs that actually made the sub-genre cRPG, (computer role-playing game), is Baldur's Gate. Based on the rich world of the Forgotten Realms from Dungeons & Dragons, Baldur's Gate is a party-based RPG. (Learn about all the video genres)
This is where BioWare made their bones and set the scene for their later hits like Knights of the Old Republic and Mass Effect. You play as an orphaned character, named the Ward, who must go on a quest and find out why the region has an iron shortage, as well as find out about your past and the murder of your foster father, Gorion.
This game can be tough in the beginning, but it's extremely rewarding. You meet a colorful cast of characters, weapons, and spells. This game was extremely influential not only for RPGs but for computer games going forward into the next century.
What Makes It Great
Revival of CRPG Genre: The Baldur's Gate series is credited with revitalizing the computer role-playing game (CRPG) genre. Its pausable real-time gameplay mechanics breathed new life into RPGs, setting a standard that influenced the genre's future.
Rich Dungeons & Dragons Setting: Set in the Forgotten Realms Dungeons & Dragons campaign setting, Baldur's Gate immerses players in a world steeped in lore, magic, and mythical creatures. This connection to D&D's rich universe adds depth and authenticity to the series.
Expansive World: The series predominantly unfolds within the Western Heartlands, with later installments extending to Amn and Tethyr. The meticulously crafted game world teems with diverse landscapes, cities, and adventures, offering countless hours of exploration.
Compelling Storylines: Baldur's Gate weaves intricate narratives, drawing players into captivating quests and mysteries. Whether unraveling the murder of foster father Gorion or confronting the iron crisis, the series' storytelling prowess keeps players engaged.
You Should Know
The original "Baldur's Gate" game was one of the pioneers in using the Infinity Engine. This game engine was developed by BioWare and became the base for several other popular role-playing games (RPGs) such as "Planescape: Torment" and the "Icewind Dale" series.The engine was revolutionary for its time, as it allowed for detailed character models, expansive world maps, and isometric views. These features contributed significantly to the success and popularity of the games built using it.
Difficulty
For newcomers, the game's depth and old-school RPG elements can be a bit overwhelming, but the experience is rewarding for those who invest the time to master its intricacies.
Mass Effect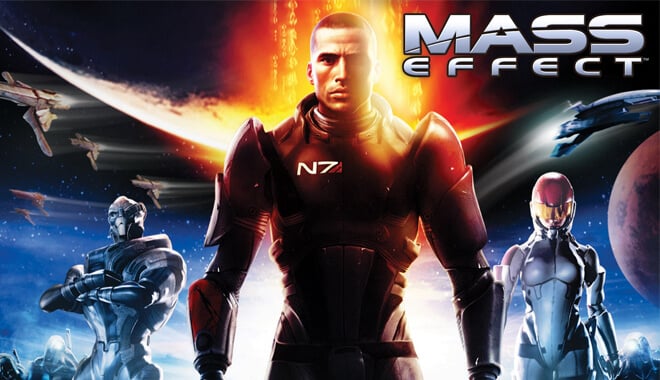 Bioware | 2007 | Xbox 360, PC, PS3 | Get The Game
Fans of science fiction and military shooters were graced with this powerhouse back in 2007. Mass Effect is a sweeping space opera in which you command a customized Commander Shepard and his/her team as they try to save the galaxy from an ancient threat.
BioWare delivered again in terms of both story and gameplay. As Shepard, you're given a large amount of freedom when it comes to branching dialogue options and decisions.
Pay attention, because you'll end up making some really tough ones, too. Of course, in BioWare fashion, you can play like a good, bad, or morally grey character.
You'll also explore some great words that are chock full of interesting alien races, enemies, and more. The sequels to Mass Effect upped the ante in a beautiful fashion.
With a charismatic villain, beautiful music, and a captivating story, Mass Effect is one of the best RPGs of the 2000s.
What Makes It Great
Engrossing Sci-Fi Universe: Mass Effect unfolds in the captivating Milky Way galaxy of 2183, threatened by the enigmatic Reapers. The immersive sci-fi setting is rich in lore, alien races, and advanced technology, providing a mesmerizing backdrop for the adventure.
Commander Shepard – Your Hero: Assume the role of Commander Shepard, a highly customizable elite soldier. Shepard's gender, appearance, background, and abilities are in your hands, enhancing your sense of ownership over the narrative.
Dynamic Character Classes: Choose from six character classes, each with unique talents and strengths. Tailor your gameplay experience by specializing in combat, tech, or biotics, offering diverse playstyles for every player.
Interstellar Exploration: Navigate the galaxy's vastness through an interactive galaxy map, uncovering quests and mysteries across diverse planets. The freedom to explore adds depth and adventure to the story.
Difficulty
For newcomers, the game offers a rich lore and consequential decisions, but they should be prepared for some dated mechanics and sections that might feel less polished compared to more recent RPGs.
Star Wars: Knights of the Old Republic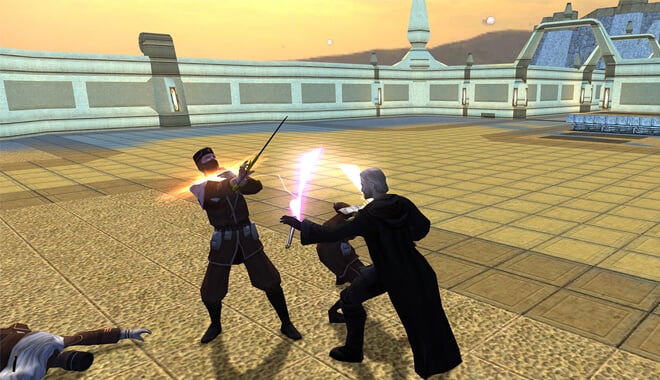 Bioware | 2003 | Xbox | Get The Game
How was this game not made sooner? Who doesn't like the sound of a Star Wars RPG? You get all the Star Wars goodies in this game. You escape a crashing ship after being attacked by a Sith squad, and you need to rescue a Jedi named Bastila.
What follows is some of my favorite story-driven gameplay ever. These characters that can join your party feel like they're real. You care about what happens to them, making the game really pack a punch, as well as having a great combat system.
Plus, you get to make your own lightsaber. Do I need to say more?
What Makes It Great
Legendary Star Wars Universe: Set in the beloved Star Wars galaxy created by George Lucas, KOTOR immerses players in a captivating space western adventure filled with iconic locations, species, and lore.
Rich RPG Gameplay: Built upon the d20 role-playing game system from Dungeons & Dragons, KOTOR offers deep and engaging gameplay. Combat is round-based, allowing strategic decision-making in battles while retaining real-time dynamics.
Alignment System: The player's choices, from dialogue to major decisions, determine their alignment with the light or dark side of the Force. These moral decisions impact not only the player's character but also their companions, shaping the narrative.
Lightsaber Customization: Delve into the intricate world of lightsabers with extensive customization options, including crystal colors and blade styles. This feature adds a layer of personalization and collectibility to the game.
Difficulty
While newcomers can appreciate its accessibility and get engrossed in the Star Wars narrative, those seeking depth will find intricate mechanics to explore and master.
Deus Ex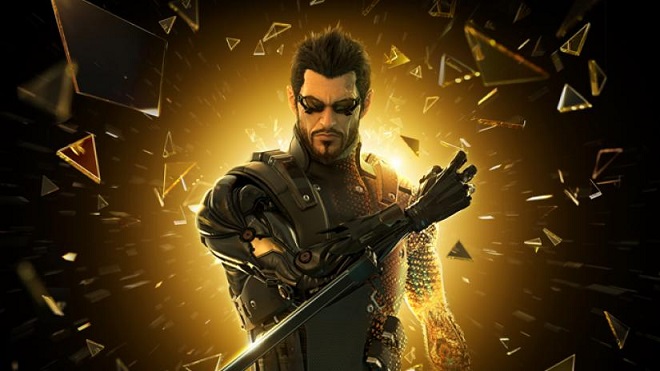 Ion Storm | 2000 | PC, Mac OS, PS2 | Get The Game
A classic in any good RPG fan's Steam library, Deus Ex is iconic. Taking equal parts conspiracies, techno-thriller, and solid gameplay, Deus Ex gives the player a glimpse into a bleak future.
It's 2052 and an epidemic is ravaging the world. You're JC Denton, a special agent with UNATCO. You're tasked with rooting out terrorists in a grim, gloomy New York City.
What follows is quickly some of the best story writing I've experienced in gaming. It's a landmark in plot development as well as an addictive, play-your-way gameplay style. How do you stop Grey Death? Who really pulls the strings? Is the Illuminati real? Who am I? Who are YOU?!
What Makes It Great
Immersive Dystopian Setting: Set in the grim world of 2052, Deus Ex unfolds in a dystopian society plagued by the deadly Gray Death pandemic, offering a gripping backdrop for the game's narrative.
Engaging Storyline: Follow the journey of JC Denton, an anti-terrorist agent, as he unravels a complex conspiracy involving shadowy organizations like Majestic 12, the Illuminati, and the Hong Kong Triads, creating an intricate and suspenseful narrative.
Critical Acclaim: Deus Ex has received widespread acclaim and recognition, including being named the "Best PC Game of All Time" by PC Gamer. It's a true industry gem with a dedicated fan base.
Pioneering Player Choice: Experience groundbreaking player choice and narrative paths. Your decisions, both in dialogue and gameplay, significantly impact the course of the story, providing a sense of agency rarely seen in game.
Difficulty
Game is deep in its mechanics and offers a plethora of techno-wizardry abilities, it balances this complexity with intuitive design, making it accessible for newcomers, though they should be prepared for its layered and strategic gameplay.
Pokémon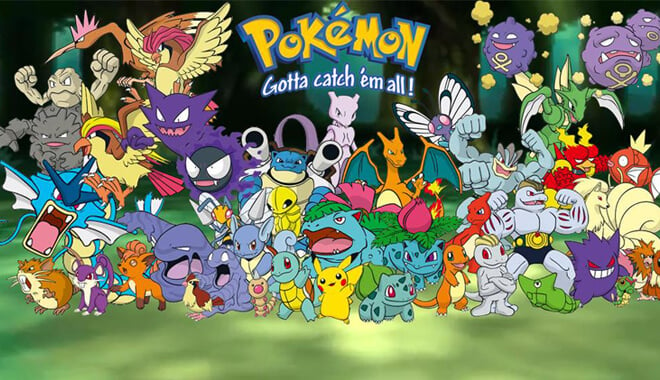 Nintendo | 1995 | Gameboy | Play Pokémon
What is the most popular RPG game? It's none other than Pokémon. By now, Pokémon is a way of life.
With the release of Detective Pikachu and the wild success of the mobile game, Pokémon GO, the franchise is a mainstay of our pop culture. However, it started as a great little RPG game for Gameboy.
You took on the role of a young Pokémon trainer as you journey across the land, collecting Pokémon and battling powerful enemies, eventually culminating in the iconic battle with the Elite 4.
There have been multiple releases and hundreds more Pokémon since the original 151 counts, (including Mew!), but the first still stands the test of time.
Riding your bicycle through the forest, getting creeped out by the eerie Lavender Town, and beating all the gym masters were such unique and beautiful experiences. That's what RPG gaming is all about.
What Makes It Great
Endearing Creatures: Pokémon introduces a captivating world filled with diverse and imaginative creatures known as Pokémon. Each Pokémon possesses unique abilities and characteristics, making them both fascinating and lovable.
Cross-Generational Appeal: While initially targeting children aged 5 to 12, Pokémon has transcended age boundaries, enchanting audiences of all generations. It holds a special place in the hearts of both newcomers and nostalgic fans.
Cultural Phenomenon: Pokémon started as a pair of sleeper-hit video games but rapidly expanded into a global sensation, known as "Pokémania." It left an indelible mark on popular culture, creating a lasting legacy.
Multimedia Empire: Beyond video games, Pokémon encompasses a vast multimedia universe, including an animated series, trading card game, movies, merchandise, and more. Its immersive world extends far beyond gaming.
Difficulty
The game streamlines many of its systems, removing overly complicated mechanics and allowing players to dive into the captivating world of Galar without much hindrance. This approach makes the game more accessible to newcomers, while still offering depth for seasoned trainers, ensuring a balanced learning curve for all players.
Diablo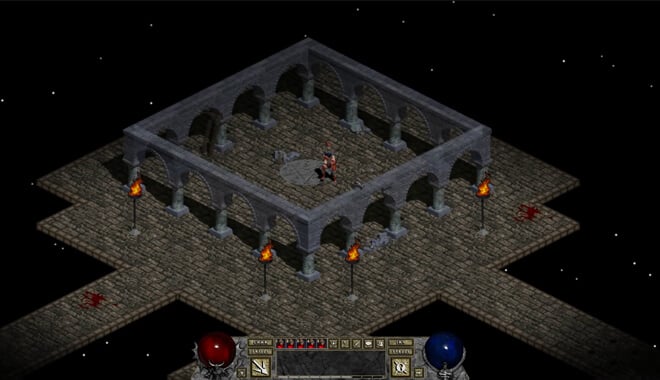 Blizzard | 1996 | PC, Classic Mac OS, PSX | Get The Game
This dungeon-crawler is a simple, yet awesome RPG. You take on the role of a warrior, rogue, or wizard as you journey to a village beset by demons.
You need to venture deep into the bowels of the cathedral to find out who or what is causing havoc. I originally got Diablo as a gift when I was 10. I was so scared to play this game that I refused to go past the first two levels of the first dungeon.
However, I soon got over my fear and battled the devil himself. I just bought it off of GOG.com in one of their sales. There's no excuse not to dive right into this iconic and easily playable RPG!
What Makes It Great
Immersive Dark Fantasy: Diablo thrusts you into a foreboding, gothic realm filled with chilling horrors and supernatural forces. The eerie atmosphere and unsettling narrative create an unforgettable gaming world.
Epic Quest to Defeat Diablo: As the lone hero in the Kingdom of Khanduras, your mission is to vanquish Diablo, the Lord of Terror. This iconic antagonist sets the stage for a compelling storyline.
Randomly Generated Dungeons: Diablo's dungeons are procedurally generated, ensuring every playthrough feels fresh and unpredictable. Each level presents unique challenges and keeps players on their toes.
Character Classes: Choose from three distinct character classes: Warrior, Rogue, and Sorcerer. Each class offers a different playstyle, encouraging diverse strategies and replayability.
What People Are Saying
Fans of action RPGs have enjoyed the "Diablo" series for years, but reactions can vary based on the game. While they disagree on details, they all agree that the series' dark atmosphere, loot-based gameplay, and compelling story are its best features.
The multiplayer aspect is also a big draw, as playing with friends or other players online makes the game more enjoyable.
Difficulty
The game "Diablo" is designed with an intuitive interface, emphasizing ease of gaming. Players can quickly jump into the game with minimal interactions, and the gameplay mechanics are straightforward.
Dragon Age: Origins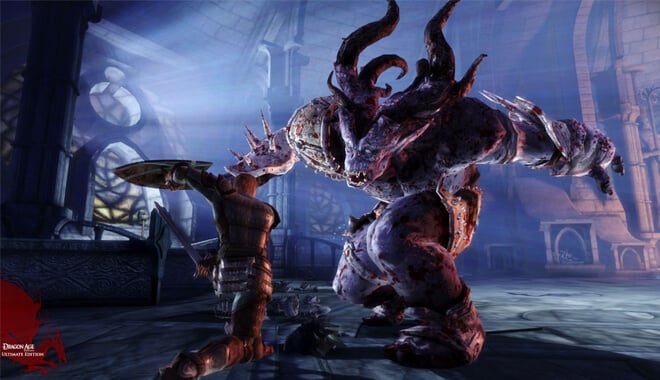 BioWare | 2009 | Windows, Xbox 360, PS3 | Get The Game
I had only heard of this game via a recommendation of a close friend. I was floored when I actually started playing. The customization is breathtaking and addictive.
I get ahead of myself though. Dragon Age puts you in the role of either a human, dwarf, or elf in a rich fantasy world beset on all sides by gruesome enemies.
The player is tasked with joining the Grey Wardens, a secretive and important sect of warriors who are the only ones who can get rid of the terrible monsters plaguing the land.
It's realism as well as its fantastical elements make the game shine, as well as in-depth character interactions and story arcs.
Beating this game and experiencing one of the many endings had me smiling and remembering what it was like to take part in an unforgettable RPG experience.
What Makes It Great
Engrossing Narrative: Dragon Age: Origins weaves an intricate tale of betrayal, ancient foes, and a kingdom torn apart by civil war. As a Grey Warden, your destiny is entwined with the fate of the realm, setting the stage for an epic and emotionally charged storyline.
Character Customization: Begin your journey by selecting your race (Human, Elf, or Dwarf) and class (Warrior, Mage, or Rogue). Your choices deeply influence the game's narrative and the way NPCs interact with your character, offering diverse playthrough experiences.
Origin Stories: Choose one of six origin stories for your character, each providing a unique background and perspective. These stories not only shape your character's identity but also affect how you're perceived in the game world.
Vivid World of Thedas: Immerse yourself in the Ninth Age, known as the Dragon Age, featuring a richly detailed world filled with lore, history, and varied cultures. Thedas is a realm teeming with wonders and dangers waiting to be explored.
Difficulty
While the game is rich in content and offers a plethora of choices that can influence the game's outcome, its intuitive design ensures that even newcomers can dive into the world of Ferelden without feeling overwhelmed, though they should be prepared for its strategic depth and decision-making challenges.
Final Fantasy VII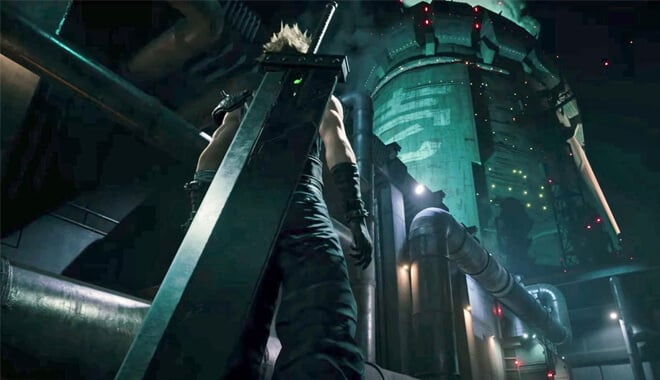 Square | 1997 | PSX | Get The Game
The name really speaks for itself. What hasn't been said about Square's arguably magnum opus? The deep plot rife with themes like existence, PTSD, environmentalism, and identity, Final Fantasy VII brought Final Fantasy into the 3D realm with a bang.
If you're a fan of Dragon Quest, you'll find yourself right at home with the immersive storytelling and fun gameplay.
You play as Cloud Strife, a mercenary, and his adventures with a gang of lovable characters that have become iconic in the world of gaming. It includes one of the best villains ever created in gaming: the cold, calculating Sephiroth.
Let's just say that Sephiroth serves as some of the best battles in any RPG I've played. I was both insanely nervous and exhilarated at the same time. If you haven't played this by now, what are you waiting for?
What Makes It Great
Epic Storytelling: The game's narrative follows Cloud Strife, a complex mercenary, and his allies on a mission to thwart the world-controlling megacorporation Shinra and prevent the malevolent Sephiroth from unleashing chaos. It's a tale of heroism, friendship, and environmental themes.
Game-Changing Graphics: Final Fantasy VII was a trailblazer, introducing full-motion video and 3D graphics, setting a new standard for visual storytelling in RPGs.
Memorable Characters: The game features a diverse cast of characters, each with their own backgrounds, motivations, and unique abilities. The relationships and character development are central to the game's appeal.
Soundtrack by Nobuo Uematsu: Nobuo Uematsu's music elevates the gaming experience with iconic compositions that enhance the emotional depth and immersion.
Difficulty
"Final Fantasy 7 Remake" modernizes the classic with real-time combat, which might be different for fans of the original turn-based system. However, the game provides tutorials and guidance, making it accessible for both returning fans and those new to the series.
Skyrim

Bethesda Game Studios | 2011 | PS3, Xbox 360, PC, PS4, Xbox One, Switch | Get The Game
A true RPG legend of our time, Skyrim is the 5th entry in the legendary Elder Scrolls series. Morrowind brought the series to next-gen consoles.
The subsequent release of Oblivion changed what it meant to be a modern RPG, and Skyrim absolutely perfected it. You're the Dragonborn, one of a long line of warriors who are the only ones able to kill dragons in Tamriel.
The customization is on point, and the setting is beautiful. The gameplay is easy to pick up and get lost in for hours. Before you know it, you'll have gone from a measly level 1 to a high-level warrior god.
The side quests are well put together, my favorite being the Dark Brotherhood. As good as Skyrim is, I know that the next entry in the series will no doubt be a legendary title.
What Makes It Great
Vast and Immersive Open World: Skyrim offers an open world that's teeming with life, featuring breathtaking landscapes, towns, dungeons, and a diverse ecosystem. The freedom to explore this world at your own pace is a hallmark of the game.
Epic Dragon-Battling Quest: The main questline, centered around defeating Alduin the World-Eater, adds a compelling sense of urgency and epicness to your adventure.
Character Customization: Players have the freedom to create their own character, choosing from various races and appearances, which can be altered later in the game. This personalization enhances player immersion.
Skill-Based Progression: The game's leveling system ties directly to your actions. As you use skills, you become more proficient in them, allowing for organic character growth.
Difficulty
The game has streamlined many of the traditional Elder Scrolls mechanics, making it more user-friendly, with skills leveling up through use rather than traditional experience points
The Legend of Zelda: Ocarina of Time

Nintendo | 1998 | N64 | Where To Play All The Legend of the Zelda
In my opinion, this is the best Zelda title. It was the first RPG that made me feel like an actual gamer, and that the games could be beautiful pieces of art.
The first third of the game is usually light in spirit, and magical. However, the latter part of the game turns extremely dark. The whole world is in turmoil; the people you knew are either dead or irrevocably changed in mind and spirit.
How do you respond to the threat of Ganon? This world of Hyrule felt so real to me that I felt so invested in every character. The classic addictive Zelda gameplay is there too.
If I were to separate RPG games into distinct time periods, with games defining each time period, this would easily define the 1990s and 2000s. However, I believe the game that defines the 2010s, and perhaps beyond, is even more breathtaking.
What Makes It Great
Vast and Immersive Open World: Skyrim offers an open world that's teeming with life, featuring breathtaking landscapes, towns, dungeons, and a diverse ecosystem. The freedom to explore this world at your own pace is a hallmark of the game.
Epic Dragon-Battling Quest: The main questline, centered around defeating Alduin the World-Eater, adds a compelling sense of urgency and epicness to your adventure.
Character Customization: Players have the freedom to create their own character, choosing from various races and appearances, which can be altered later in the game. This personalization enhances player immersion.
Skill-Based Progression: The game's leveling system ties directly to your actions. As you use skills, you become more proficient in them, allowing for organic character growth.
Difficulty
The game's design, from its echoing dungeons to the melodic tunes of the ocarina, ensures a rewarding experience for those willing to delve into its rich lore and mechanics.
The Witcher 3

CD Projekt | 2016 | Microsoft Windows, PS 4, Xbox One, Switch | Get The Game
I believe that the third entry into the Witcher series is responsible for so many people being introduced or reintroduced to a damn good role-playing game.
Playing as the enigmatic Geralt of Rivia has never felt better. You travel across a war-torn land, defeating monsters, taking part in courtly intrigue, and taking part in extremely detailed quests.
Every part of this game is dripping with quality. The music is haunting and reminiscent of Eastern European folk music and some of my favorite ever in a game.
I can easily answer your burning question of 'what is the best RPG of all time?' confidently with 'The Witcher 3: Wild Hunt.
What Makes It Great
Expansive Open World: The game's vast, open-world environment is richly detailed, offering a sprawling landscape filled with purposeful locations and activities. The world is brought to life with dynamic weather and a day/night cycle.
Immersive RPG Mechanics: The depth of the RPG mechanics in "The Witcher 3" is staggering. From character progression to equipment choices, the game offers complexity without overwhelming the player, making it deeply rewarding.
Responsive Combat: The real-time combat in the game is a significant improvement over its predecessors. It's fluid, satisfying, and makes players feel genuinely powerful and skilled in battle.
Impactful Decision-Making: The game's choices and consequences system is outstanding. Decisions, big and small, can significantly alter the game world, providing a sense of genuine agency and making the world feel alive.
You Should Know
"The Witcher 3: Wild Hunt" contains a fictional card game called Gwent that became so popular among players that it spawned its own standalone game. Gwent is a strategic card game within the Witcher universe where players collect cards representing creatures, characters, and spells and use them to battle opponents.
Its deep strategy and engaging gameplay mechanics made it a beloved mini-game within "The Witcher 3," and due to its popularity, CD Projekt Red, the game's developer, created "Gwent: The Witcher Card Game" as a standalone title, allowing players to enjoy Gwent matches without leaving the Witcher world.
Difficulty
The game offers depth with its RPG systems, crafting, and sign-focused abilities, its intuitive design and tutorials ensure that players can navigate its complexities without feeling overwhelmed, though they should be ready for its rich narrative and multifaceted challenges
---
Let's Compare Notes
We want to hear from you. To ask a question about this article or to provide additional information, shoot us a message at: [email protected]
Sources
https://www.ign.com/articles/2015/05/12/the-witcher-3-the-wild-hunt-review
https://www.fandom.com/
https://www.pcgamer.com/monster-hunter-world-review/
https://en.wikipedia.org/
https://www.gamespot.com/reviews/the-legend-of-zelda-the-wind-waker-review/1900-6023591/
https://www.pcgamer.com/pillars-of-eternity-review/
https://www.ign.com/articles/2000/11/23/final-fantasy-ix