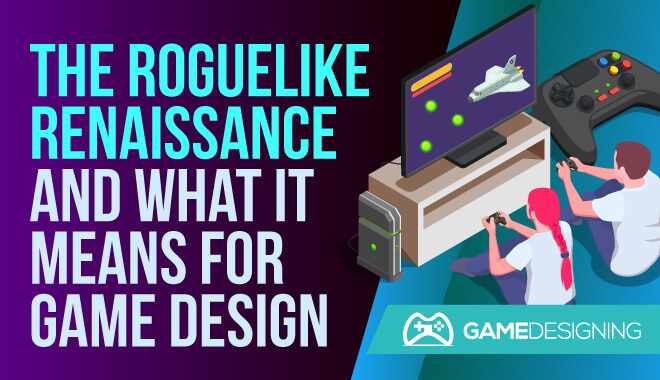 You and your party are deep in a dungeon. You're low on potions, and everyone's health is low. You don't know what's lurking behind the next corner, and there's no going back. It could be a bountiful treasure chest or a vile monster.
Situations like these may be familiar to some gamers. They're the signature gameplay elements of roguelikes. This mixture of extreme stress, discovery, and great gameplay leads to what video game commentators like to call the roguelike renaissance.
What Is A Roguelike?
---
Roguelikes are games with procedurally generated dungeons and permanent character death, or permadeath. They vary on style and subject. Some may have an art design around a medieval setting, while other games will focus on science fiction themes. Either way, the framework of the game is similar across the board.
Players enter a dungeon-like environment, often populated with formidable enemies and low resources, and attempt to make it to the end. It's often the case that surviving becomes one of, if not the only goal during most playthroughs of roguelike games.
Don't get too attached to a character, as they can turn into mincemeat in the very first room of the dungeon. Any items can disappear along with your character's untimely demise. All of these elements make up a unique yet familiar gameplay experience.
History
---
While roguelike games have become a popular genre in recent years, their roots go back exceptionally far.
With a passion for games like Dungeons & Dragons, roguelikes modeled themselves close to what you'd find in a tabletop role-playing game. Players customize their character in specific ways and go about adventuring with high stakes attached to their goal.
Players start at the beginning with meager supplies, only picking up what they can find in the dungeon itself. Games over the years have modified this loadout, but the essence remains relatively the same. You start with a character, some items, and enter a procedurally generated dungeon with some fog of war and hope you don't die.
Who knew such a simple formula would be such a big hit?
Why Are Roguelikes Called Roguelikes?
---
The term itself is from the early 1990s on USENET. USENET is kind of a precursor to what we now know as Internet forums.
The name Rogue derives from a reference to the 1980 game Rogue. Rogue, or Rogue: Exploring the Dungeons of Doom, was a rudimentary dungeon crawler that revolutionized RPGs. It was one of the first to include all of the roguelike elements: permadeath, procedurally created dungeons, formidable enemies, and loot.
Gameplay and Design
General Gameplay
---
Regardless of the story, roguelike games boil down to navigating a player character through a dungeon that's unique every time.
You can play the same level of a game in hundreds of different ways, with no two floors being the same. Instead of going into the dungeon with your best equipment, it's up to the player, aided by their wits, to discover loot and valuable equipment while avoiding permadeath.
The game usually ends when the player reaches the final dungeon depth and faces a challenging boss battle.
Permadeath
---
Permanent death is something we don't think about in games. You have checkpoints and save spots that all but guarantee that you won't really lose anything important. Even if you do, you can get back on your feet in a few minutes.
With permadeath, an added level of anxiety looms over you during your quest. Each unexplored area turns into a potentially deadly hazard. Will you risk your hard-fought loot to explore just one more room?
With many roguelike games, that dynamic of pushing beyond your limit comes into play. Is the next room a treasure room, or does it have an extremely tough boss?
Random Generation
---
As we've said before, everything in a good roguelike is procedurally generated. The game generates a brand new experience each playthrough, keeping even veteran players on their toes.
Character Progression
---
While permadeath can put a damper on any game session, the promise of character progression offers a slim hope of pushing further and further into the depths of a dungeon.
For example, you could collect enough materials to purchase an upgrade like a double jump or more potent attacks. If these upgrades go beyond just one player character, they could mean the difference between making it out of the dungeon or meeting your doom.
Early Roguelikes
---
The earliest roguelikes had massive Dungeons and Dragons influence, often containing medieval-inspired settings. Some are based entirely on The Lord of the Rings locations.
Rogue
Moria
Angband
NetHack
ADOM
"Roguelike" vs "Roguelite" Games
---
The main difference between roguelikes and roguelites is the way they define their rules. Where roguelikes are steadfast in dedicating themselves to hardcore gameplay, roguelites may only adopt particular aspects, like permadeath. Sacrificing any of the main pillars of a roguelike technically makes a game a roguelite. However, this delineation hasn't exactly stopped roguelite games from being called roguelikes.
You can think of roguelites as being 'lite' in roguelike elements.
Best Roguelike Games
Let's cut to the chase and see what games will have you dying over and over, and coming back for more.
Darkest Dungeon
---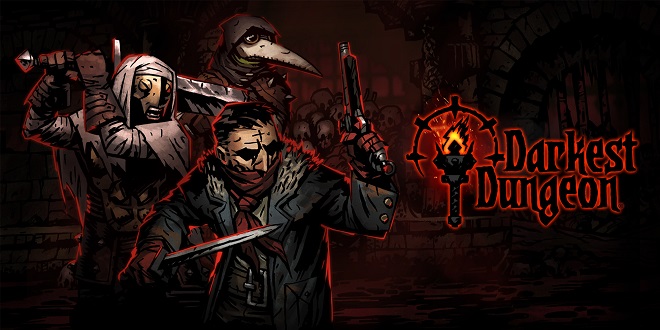 Red Hook Studios, Merge Games
Microsoft Windows, OS X, Linux, PlayStation 4, PlayStation Vita, iOS, Nintendo Switch, Xbox One
Original release date: January 19, 2016
Darkest Dungeon is an extremely addictive roguelike in which you form a band of dysfunctional dungeon crawlers. Your goal: to infiltrate the dungeon beneath your family's old manor. The problem: there are thousands of gross, slimy, eldritch monsters standing in your way.
The game's sanity mechanics have bad things happening to your characters and make each dungeon crawl not only unique each time, but stressful. You'll level up and get attached to characters, only for them to meet their gruesome end. However, you'll want to dive right back into the depths, even after the worst dungeon run of your life.
Enter the Gungeon
---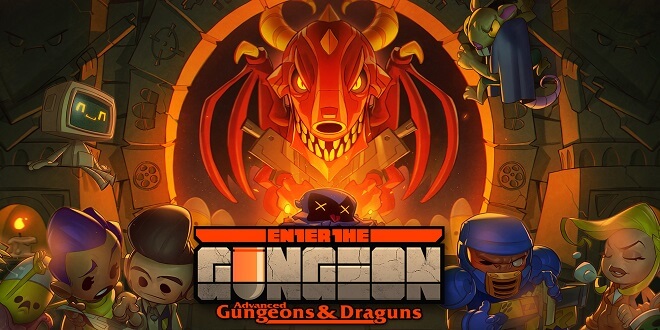 Dodge Roll, Devolver Digital
Original Release Date: April 5, 2016
Microsoft Windows, OS X, Linux, PlayStation 4, Xbox One, Nintendo Switch
If you love over-the-top gunplay and fast-paced, edge of your seat gameplay? Enter the Gungeon is a roguelike with an insane sense of humor, wonderful art style, and charming writing. You choose between a few different character archetypes and get to work going down further and further in the 'Gungeon.'
The bosses and enemies you come across are fantastically designed and extremely challenging. Just when you think you've got it mastered, the game ups the tension and puts your hand-eye coordination to the ultimate test.
Rogue Legacy
---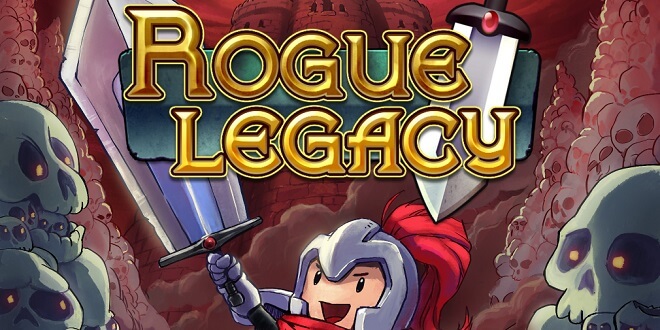 Cellar Door Games
Original Release Date: June 27, 2013
Microsoft Windows, Linux, OS X, PlayStation 3, PlayStation 4, PlayStation Vita, Xbox One, Nintendo Switch, iOS
While not exactly the most recent on the best roguelike games list, Rogue Legacy has a special place in the roguelike game pantheon.
In Rogue Legacy, you take on the role of a knight and explore a dungeon, attempting to slay four distinct bosses in different areas. Sounds simple enough, right? Well, the thing is that the enemies and bosses in this game are a bit unforgiving. Like any good roguelike game, Rogue Legacy puts all of your skills to the test in a wonderfully designed 2D side-scrolling adventure.
When you die (and you absolutely will, many times), you take on the role of your character's heir. These heirs have different traits, making the game easier or more difficult than your previous playthrough. For example, an heir could be far-sighted and have a limited vision of areas and enemies. A truly unique and fun title, Rogue Legacy is an enjoyable romp into an unforgiving roguelike game.
The Binding of Isaac
---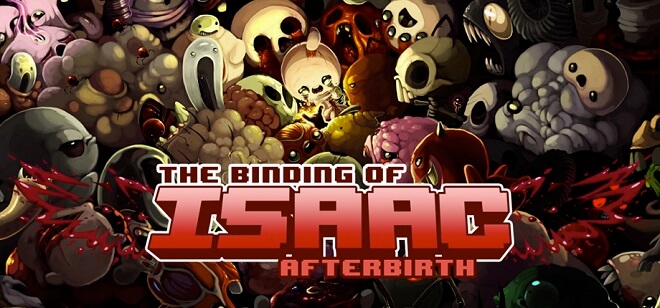 Florian Himsl, Edmund McMillen
Original Release Date: September 28, 2011
Microsoft Windows, OS X, Linux
The Binding of Isaac, developed by Edmund McMillen of Super Meat Boy fame, tells Isaac's strange and dark story. In the game's story, heavily inspired by the Bible story of the same name, Isaac flees to the lower basement levels to escape his mother sacrificing him to god.
It's a roguelike that old Legend of Zelda fans will immediately recognize. That was Edmund McMillen's inspiration during his planning session with fellow developer Florian Himsl.
The game has a dark, yet cartoonish art style, mixed with haunting ambiance and dark themes. This produces a unique and extremely effective roguelike game experience. It became trendy in Let's Play YouTube videos, getting The Binding of Isaac extreme exposure.
Conclusion
---
Roguelike games keep pushing the boundaries of what we're comfortable with as gamers. They challenge us to throw away the checkpoints and save game files to experience fast-paced, intense gameplay that doesn't pull punches. However, if you're able to persevere through the challenge, your rewards will be plenty.