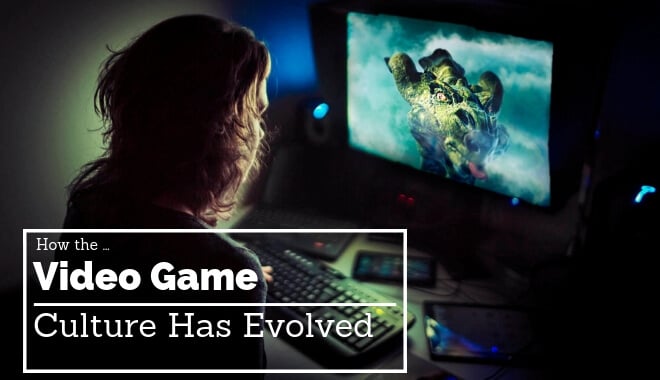 In just a few short decades, the video game industry has undergone dramatic change both technologically and culturally, and the pace of that change is only accelerating. Today, matches taking place between the best players on popular games like Fortnite and League of Legends are broadcast live to millions, while thousands fill stadiums to cheer on their favorite gamers.
The thought would've been unimaginable just three decades earlier when gamers would gather en masse at local arcades and the internet wouldn't be a thing for years yet (dark days). For them, esports amounted to challenging the local high scores on arcade machines like Pac-Man and Space Invaders, to little acclaim and the loss of many quarters.
Throughout the late 1980s and 1990s, gaming transitioned out of the arcades and into homes, where players could enjoy longer, more complex gameplay. Many of gaming's most enduring stars were created during this time and gaming slowly pushed into the mainstream with its first Hollywood movies.
Public Enemy #1
---

As gaming attracted more and more attention in the 1990s, so do the morality of its content, which included more realistic and graphic violence in games like Doom. The effect of violent video games on the mental wellbeing of players became a major talking point following the Columbine school shooting in 1999.
An endless number of studies have followed in the years since, attempting to find a possible link between violent games and increased aggression, violence, and anti-social behavior. The results have found no conclusive connection, while data shows that violent crime has actually decreased dramatically as video gaming has become more popular.
Gaming Culture Explodes Online
---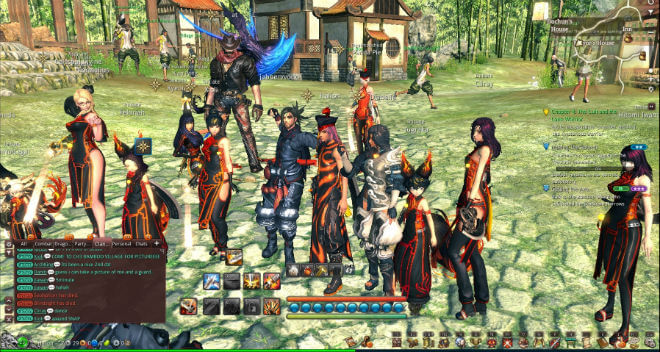 Gaming became a hit online in the 2000s, with persistent online worlds like EverQuest and World of Warcraft attracting (and addicting) millions of players to leave the real world for extended stays in fictional realms.
Games that required precision play were less viable during this time because of the lack of reliable high-speed internet, which hindered the early growth of competitive gaming.
The website 4chan rose to prominence among gamers towards the end of the decade, becoming a valuable repository for snarky game-based memes and esoteric discussions on the finer points of gaming (that no one ever thought to talk about or even wanted to).
Video Gamers Realize the Joys of Playing Dress Up
---

Cosplay was first popularized in Japan, particularly in relation to anime. Given the overlap in the audiences of Japanese games and anime, it's unsurprising that it soon bled over into gaming as well, and not just in Japan but the West.
Painstakingly recreated costumes of popular game characters give players a way to express their passion for gaming and unleash their creative and role-playing sides. Several cosplayers have even become "professionals", building legions of fans through social media and receiving lucrative fees for appearing at conventions.
Social Issues Rear Their Ugly Heads in Gaming's Direction
---

The fact that most professional cosplayers are female isn't all that surprising in a male-dominated gaming climate that has been criticized for being misogynistic. Despite what some sources show as a 40% female user base, game companies cater primarily to the young male demographic according to their critics, using provocative female characters to sell their games.
As esports has begun to take center stage in modern gaming culture, it's also become glaringly apparent that the upper echelons of competitive gaming are overwhelmingly male. Whispers of sexism have been slung about, while others point to men as simply being more capable of gamers physically thanks to having more fast-twitch muscle fibers and better reaction times.
Then there's the treatment that female players can receive from their male opponents online, which is part of a broader toxic culture that plagues many online gaming communities. Enraged players swiftly round on their opponents or teammates with fury, telling them to get cancer and die because they missed a shot.
Gamers Become Internet Superstars
---

Gamers, including plenty of toxic ones, started building online followings around this time from their gameplay videos, which chronicled their antics exploring games new and old. YouTube was soon dominated by young gaming stars like PewDiePie, who holds a vice-like grip over YouTube's record for most subscribers with 78.6 million.
Popular YouTubers rapidly gained major influence in the industry, with their opinions being capable of swaying legions of gamers. Before long, gaming companies saw the value in these videos and started using them to do market research on what things gamers found fun, boring, exciting, or lame about their games.
While there have been many great success stories, the majority of gamers sharing their gaming experiences with the world do so to extremely limited segments of that world. Most toil away in anonymity on platforms like YouTube and Twitch for years, their gaming history being largely ignored by society.
The Future Looks Virtual
---

The next frontier for gaming and its culture appears to be the virtual realm. It's not hard to imagine live gaming events taking place within virtual arenas that can be attended by millions of other headset-wearing people.
Those attendees could wander around the virtual arena if they so chose, trying out the new Thai restaurant during intermission, the tastes from which would be delivered to your tongue through the headset's mouth strip.
We could also see all manner of VR worlds spring up where people not only experience fully immersive virtual worlds, but make money while doing so to pay their real-world bills, whether by watching ads, doing virtual work for another player, or winning daily cash prizes for in-game achievements.
In a possible future world where unemployment could soar due to automation and a Universal Basic Income becomes a reality, it's rather likely that the unemployed masses with too much time on their hands will spend more and more of it playing video games, which could usher in another major shift in the gaming zeitgeist.
Whatever happens, the only thing we can expect to continue when it comes to gaming and the culture surrounding it is the unexpected.