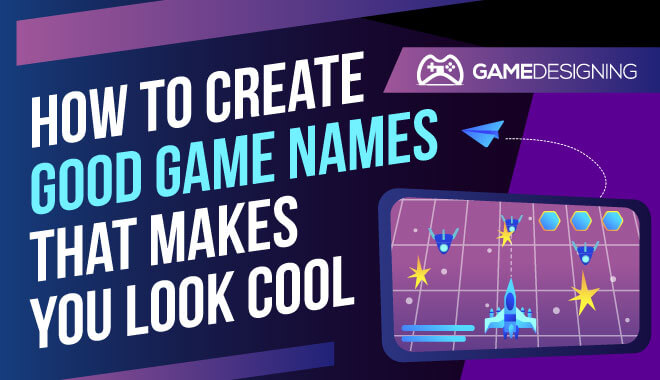 If you have ever been in an intense multiplayer match against a formidable opponent, you know that you need every advantage available to you. That includes a great Gamertag.
Yes, really.
The last thing you want to do is finish an intense deathmatch, only for your opponent to see 'MasterChief420 has killed you.'
MasterChief420? Ugh, it's so uncreative. Instead of something that sticks in other gamers' minds, you have a forgettable, bland gamer tag. You want stuff like funny Xbox names, something that may strike fear into the hearts of other gamers.
You want something that makes people laugh or even do a double-take. The beautiful thing about crafting personas online is that you pretty much have free rein to, well, create. We'll show you why you need a cool gamer tag, along with some of our own ideas of crafting cool usernames for games.
What Is A Gamertag?
---
Specifically, Gamertags are the official online game names that Xbox and Microsoft users use when playing online games. Gamers from all over the world flock to different Xbox games sporting their unique gamer tags.
Gamertags came along with the launch of Xbox LIVE in 2002, and ever since, Gamer tag has pretty much come to refer to your online alias in a game, regardless if you are playing on an Xbox or PS4.
What Makes A Good Gamertag?
---
Back in the day, putting the letter 'X' on either side of your gamer tag showed that you were hardcore. Hint, it really didn't, and was kind of embarrassing! It would be best if you avoided stuff like lame trends and passing fads that will seem downright cringe in a few years.
How to Come Up With Good Gamer Tags
---
Anyone taking their first steps in an online game wants to know how to make an excellent gamer tag. It's pretty much the only thing, other than your voice, that represents who you are to other gamers online.
A good gamer tag also provokes conversation between gamers. I remember seeing Gamer tags where I had to compliment the gamer on their clever name and secretly get mad that I hadn't thought of it before.
There are quite a few name generators for nearly any genre of entertainment. Want a cool fantasy name? There's a name generator for that.
We highly recommend a name generator that actually forms a fictional background of a character, complete with nationalities and ages. The result is a list of badass alliterative names you can use for gamer tags, as well as role-playing games.
If you create the ideal Gamertag, you could actually end up selling your Gamertag.
How to Protect Your Gamertag from Scammers
---
With the infamous 2011 PlayStation Network outage, the shift towards protecting your gamer tag on different consoles became increasingly apparent. How do you protect your gamer tag so when the worst happens, you can rest easy?
It only takes a few extra steps and can mean the difference between having your account secure versus getting hacked by someone on the other side of the world.
Enable two-factor authentication: This will make it harder for people to barge into your account. This will have you set up a system where you get a notification from your phone every time you try to log in. Someone kept trying to log into my account, enabling two-factor authentication to stop potentially illegal activity in its tracks.
Have a strong password: I know, it may seem obvious. But sometimes the best solution is the simplest one. Someone will have a more difficult time trying to break into your account if your password is nuanced, unique, and, most importantly, a pain to type out. Compare that with those who have their passwords like 'password' or '1234.'
In the same vein as a strong password, simply don't talk about or share your password with anyone.
If you follow these basic rules, your account will be protected from scammers, and you can continue gaming in peace.
Badass/Cool/Funny Gamertags
---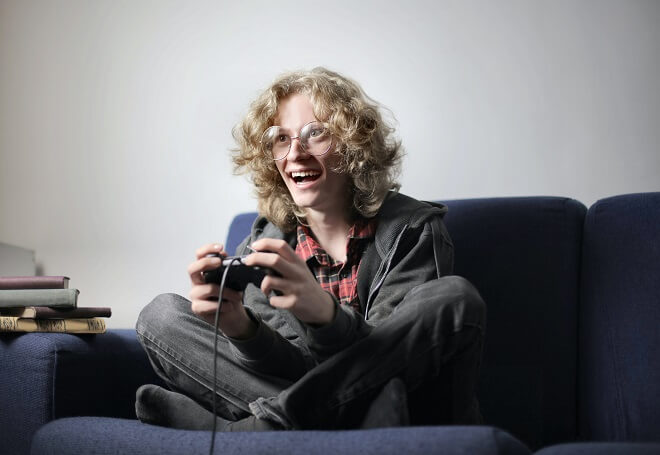 Xbox Gamertags
---
Good Xbox Gamertags are the stuff of legend. I love funny Xbox names. In the days of old, I remember seeing some hilarious games while playing Rainbow Six 3. That's why you need to carry on that remarkable legacy of funny Xbox names.
Check out this forum on Giant Bomb for some classic examples.
PS4 Online IDs
---
So what about the PS4? Sony's gamer names are referred to only as PlayStation Online ID. Not as flashy as Gamertags, but it's the same endgame.
Check out this article with some excellent starting Gamertag suggestions.
PUBG Clan Gamertags
---
It's always great to see some funny and cool gamer names while dropping into the intense gameplay of PUBG. Check out this article with some badass and unique PUBG team names and more. Coming up with team name ideas can be a lot of fun with friends.
Fortnite Gamertags
---
The wild world of Fortnite is so packed with players attempting to one-up each other and win the next Royale. That's why it's a great idea to go into a match with your team equipped with a great and memorable team name.
This website outlines some basic ideas and some creative gamer names you can use in Fortnite to separate yourself from the pack.
Minecraft Gamertags
---
Cool Minecraft names are always good. That's why using something like the Nickfinder works wonders. It includes cool fonts and other unique characters to set yourself apart from generic gamer names.
Conclusion
---
Whatever you choose to do to craft the perfect gamer tag, make it your own. Don't steal ideas or create something unoriginal like 'MasterChief420.' Use the username generators, explore the Internet, and workshop some ideas. Gamer tag creation can be a very serious business.