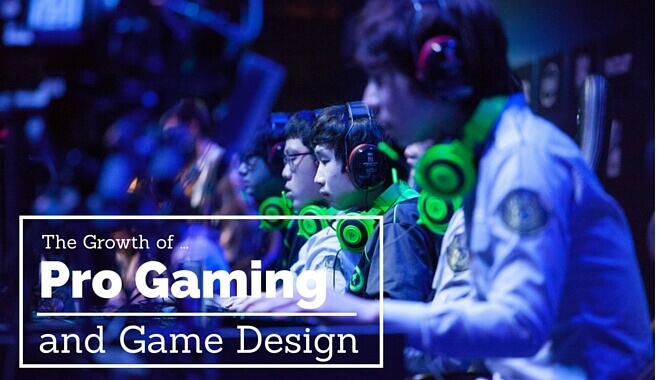 It usually doesn't take a lot of channel surfing to find some kind of competitive sport.
Depending on the time of the year, you're bound to run into a game of basketball, tennis, football, and more.
From yearly events like the Superbowl and World Series to the long-awaited Olympic Games and World Cup, there's no shortage of excitement when it comes to high-stakes sporting competitions.
Few people who played games before the year 2000 could have imagined that video games would have their own highly-anticipated competitions and championships one day.
While there were the Nintendo World Championships in the 90s, it wasn't until about a decade ago that large tournaments started bringing in thousands of viewers and grand prizes of more than $1,000,000. Thanks to these
Thanks to events like World Cyber Games, Major League Gaming, and Intel Extreme Masters, eSports began its rise to global popularity.
What are eSports?
---
Esports are the use of multiplayer video games by professional players to compete against one another.
Other common names include:
Pro-gaming
Competitive gaming
Electronic sports
While any competitive multiplayer video game can be used, the most common genres seen in today's eSports are MOBAs like:
League of Legends
First-person shooters like Call of Duty
Real-time strategy like Starcraft II
Although they prefer not to be labeled as eSports, fighting game tournaments are also very popular across the globe.
For many of us, eSports has become an important part of our lives as gamers. There's just something exciting about seeing people play our favorite games at unimaginable levels.
With their skills and countless hours of training, these professional gamers put all their knowledge and passion to the test in hopes of winning both fame and huge prize awards. When you think about it, it's not much different from any other popular sport.
How Have eSports Affected Game Design?
---
The goal of a game designer is to come up with ideas that players will find fun and engaging.
A lot of times this involves creating a game that is challenging so that players gain a sense of accomplishment when they see themselves getting better and better.
This is especially true with multiplayer games since it is very rewarding for players who continually improve their skills and are able to defeat other human players.
With the growth of eSports, game designers are now more than ever focusing on crafting games that are accessible but also have enough depth to be enjoyed for longer periods of time.
While you want people to have an easy time picking up your game, you also want them to stick around because there's near-limitless room for improvement.
This is the key to creating games that become eSports sensations and end up being played in front of massive crowds, both live and on streams, for incredible cash prizes.
If you're an aspiring game designer who dreams of creating such a game, consider chess— a timeless game that's easy to learn but hard to master.