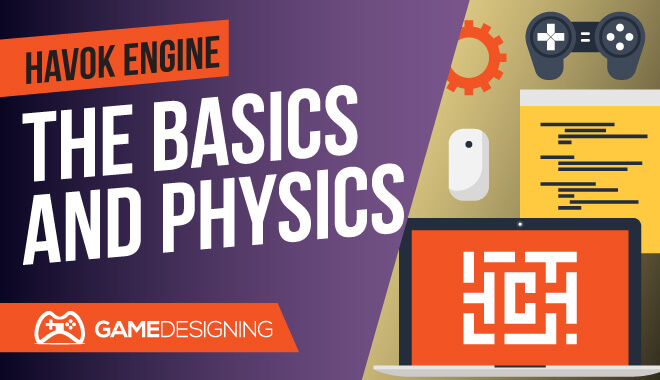 If you have ever played a realistic game and were awed by things like ragdoll physics and destruction, then the chances are that you are intimately familiar with the Havok physics engine.
With Havok's widespread acclaim and reliability in the video game industry, who owns the Havok engine? As of right now, Havok is owned by Microsoft, but it didn't start out that way.
The aptly named Havok software was created by the parent company, Havok, in the early 2000s, and has since become the driving force in over 600 game titles. They are based out of Dublin, Ireland, and was founded more than 20 years ago by Hugh Reynolds and Steven Collins.
Their first physics foray was in the PC-exclusive game, Harley-Davidson: Wheels of Freedom. While this first entry isn't exactly memorable, it marked the beginning of a new era in-game physics and development.
Havok itself is much more than just a way for your favorite video game characters to get turned into a ragdoll during an intense combat scene. Havok offers many different products.
Products
---

Havok Cloth
---
Havok Cloth is precisely what you would think it would be: a piece of software that aims to create realistic looking cloth and hair movement on video game characters. If you have ever seen the wind blowing a character's clothing fabric, chances are Havok Cloth has had a hand in its implementation.
This valuable but sometimes overlooked aspect of Havok's engine immerses the player in the gameplay experience they are having. There is nothing better than playing a game like Far Cry, and seeing the weather and other minor aspects take shape into a more cohesive and realistic experience.
I, for one, love the small details like cloth being manipulated by in-game assets. It really adds to the complete feeling of a game and impresses the hell out of me even to this day.
Cloth manipulation includes things like
Bending
Stretching
Damping
And of course, reactions to air and weather elements
Havok Cloth aims to have the artists have full control of the minuscule details of fabric manipulation. They also emphasize the availability for platforms and the seamless, high-performance integration of these aspects that, although some may take for granted, add to the gaming experience in a small but meaningful way.
This becomes even more important when one considers that you have to make cloth and other garments react correctly to the engine's physics. The wind blowing through someone's shirt is all well and good, but what if it doesn't mesh well with the physics when that character gets knocked down or jumps?
The Havok engine has been finely tuned since its inception to deliver realism, even down to the details on clothing and hair.
Havok AI
---
Havok AI is entirely dedicated to making sure that the artificial intelligence within the games acts according to the environment and characters around them. This is so Master Chief and a space marine don't clash with one another or have an AI character avoid running into walls and acting strange.
It offers fully customizable and easily integrated AI features that will support walking, running, swimming, and flying characters. It really runs the whole gamut.
A particularly impressive feature is the collision detection and squad capabilities. How often have you seen a remarkable squad of AI characters form up together effectively and get the job done? That's because of some robust Havok AI. It aims to have crews form up and even encourages the developer to add more complex actions, as the design is flexible and open to such activities.
Havok Physics: "Interactive Worlds Demand Havok Physics"
---
The main course of Havok's different products, Havok's physics engine is what put them on the map. Finally, game characters would experience ragdoll and other realistic looking physical properties when interacting in different ways.
Havok is committed to applying its world-class physics to even more games to be developed. Although physics in the early 2000s was more primitive, the company has finely tuned the physics to immerse the player in a gaming experience fully.
Developers will be pleased to learn that Havok is up to date on optimization and continuously updated by the team.
The collision detection within games is second to none. It takes into account the actions of all assets within a game's scene: we're talking vehicles, characters, objects, and different aspects of the game environment.
Realism is utterly broken if you see a character clipping through a wall, so Havok ensures that their physics is always up to date.
Designers will also be pleased to know that Havok physics has full integration with the most up to date animation and development programs, such as Maya in the form of plug-in support, and Autodesk 3ds Max.
Usage in Video Games
---
Havok is primarily used in video games. Listing all of the games that use Havok's world-famous system would be a Herculean effort, as the catalog seems to go on forever. That alone is a testament to the quality and optical power that the engine provides developers and gamers.
What is Havok Physics?
---

This is where we all know Havok from. They made their bones as a physics engine, and it's hard to stack up against their resume and tried and true methods.
Described by the company itself as ubiquitous:
"More than half of the bestselling titles this console–cycle use core Havok runtime, and our goal is to make Havok Physics available to even more developers and platforms."
And they're not wrong. Nearly every major gaming company and studio have dipped their hand in the till of Havok Engine, and it has paid off in dividends for both parties involved. Havok gets clients, while some of our favorite video games get a world-class physics engine built into it.
As of right now, the Havok engine and the newest iteration of the Unreal engine are incredibly close. It almost seems like one can't exist without the other.
Unity Integration
---
With Unity becoming the go-to choice for many game developers and studios, it only makes sense that Havok should be included in the process.
Currently, Havok is working intimately with Unity to make a robust system in which Unity can utilize Havok's products' benefits, namely Havok Physics. This partnership and integration are expected to drop very soon, so we will definitely see some Unity-based video game titles using the world-famous physics engine.
Visualization and Debugging
---
Havok has a fantastic debugging system where everything is logged and can be sent in for reporting and fixes. Engineers at Havok are available to analyze any gameplay anomalies to set right.
This is further built upon in-game recording software that will be able to help engineers pinpoint precisely where and when something went wrong in-game.
How Do You Access Havok Engine?
---
Before getting started with Havok Engine, is Havok Engine free? Unfortunately, not anymore. Years back, when Intel owned it, Havok was distributed for free.
However, upon getting purchased by Microsoft, they ditched the free model, and now the way to actually buy the Havok Engine, you need to get in direct contact with Havok and talk with them.
Games Made with Havok Engine
---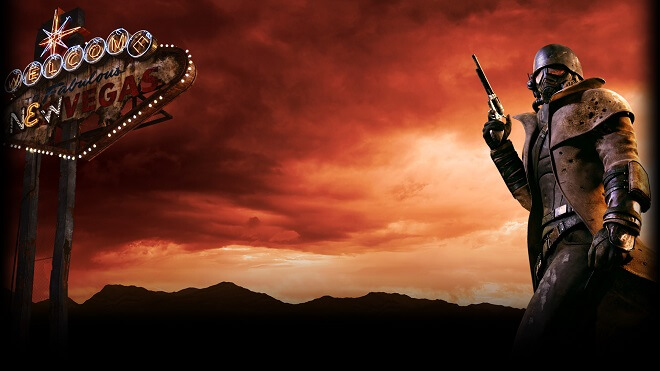 What games use the Havok engine?
It's an extremely long list, but some of the most famous games that have been released in the past 20 years have had the integration of the Havok engine. Think of Doom, Skyrim, Oblivion, Fallout 3 and New Vegas, Mafia III, Super Smash bros. Brawl, both Ubisoft's Far Cry and Assassin's Creed series, and a bevy of other well-known game series utilize Havok's power.
Now we'll list some of the most well-known video game releases that have used the Havok engine. This will show how widespread and used the Havok engine is.
Animal Crossing: New Horizons

Nintendo
March 20th, 2020
Doom Eternal

id Software
March 20th, 2020
Assassin's Creed Odyssey

Ubisoft
October 5th, 2018
Alan Wake's American Nightmare

Remedy Entertainment
February 22nd, 2012
Ni no Kuni: Wrath of the White Witch

Level-5
November 17th, 2011
Tom Clancy's Splinter Cell: Double Agent
Tom Clancy's Splinter Cell: Chaos Theory
The Halo Series (excluding the first entry, Halo: Combat Evolved)
Fallout: New Vegas

Bethesda
October 19th, 2010
The Elder Scrolls V: Skyrim

Bethesda
November 11th, 2011
Dark Souls I, II, III

From Software
2011, 2014, 2016
The Legend of Zelda: Breath of the Wild
Resident Evil 7: Biohazard
There is a very good reason as to why Havok Engine has been around for over two decades: it works.
It is a fan and industry favorite in terms of physics that have been included in AAA game titles, and have paved the way for how more realistic physics in games can and should be.
Although you may think that an engine launched in 2000 might be dating itself, it isn't at all. Being included in such blockbuster releases as the Wolfenstein games, and even the newest Animal Crossing title only goes to show that they're still alive and kicking. I know I'm excited about what they have planned on the horizon, how about you?