What is GameSalad?
---
GameSalad, or GameSalad Creator, is an authoring tool. Authoring tools are pieces of software that already have premade or prefabricated elements and manipulation tools in them for seamless media integration. Basically, it's perfect for creating videos, games, and other multimedia apps.
Developed by Gendai Games, GameSalad released in 2010. GameSalad increased in popularity after partnering with Macworld Expo and eventually created a free version in 2010. After five years, however, Gendai Games discontinued the service, opting for a few payment options. But we'll get to those a little later.
Who is GameSalad Best For?
---
GameSalad is for beginners! With all of the different game engines on the market right now, it can be challenging to find one that works for you. If you are an absolute beginner, GameSalad could be the perfect tool. One of GameSalad's promises is that you can 'Make your first game in an hour.'
In fact, it's quickly gaining steam in schools. It's a method to teach younger students and computer rookies how to jump into the world of computer science. What makes GameSalad different from other engines and authoring tools? It totally foregoes the use of syntax, which simplifies the learning process a lot.
However, this doesn't mean that more experienced developers can't benefit from the ease of use of GameSalad Creator. No matter your experience level, you can definitely thrive in any project you pursue with the authoring system and game engine.
GameSalad is especially great for those developers focusing on 2D game development in particular.
Alan H., an artist, has this to say about GameSalad: "Gamesalad has its strengths in the ease of use in developing applications and games without code, and allows you to preview the application before publishing."
GameSalad Features
---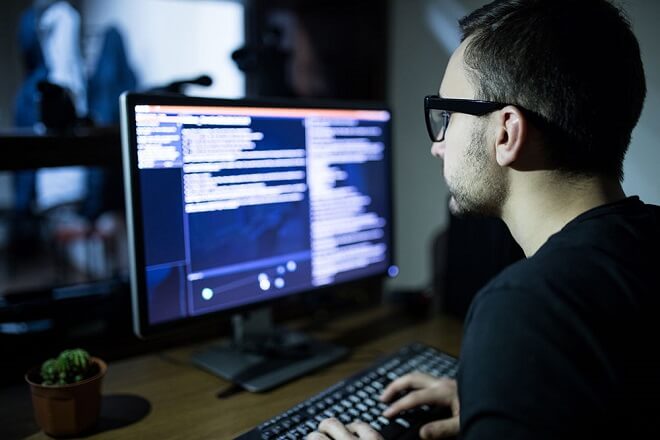 Here are some standout features from GameSalad Creator.
Multi-Platform Publishing
---
A significant aspect of GameSalad is its cross-platform potential. Not only can you create apps and games for other computer operating systems, but you can even develop apps for iPhone, Android, and even the Nook.
Its flexibility makes it even more appealing to beginners, as there is a great deal of freedom when programming your app or game.
Tables & Arrays
---
A great feature included in GameSalad Creator is its capability of compiling and organizing large amounts of data. If you have ever coded or built anything of substance before, you know how important data is. Maybe more important is keeping track of everything. Through tables and arrays, GameSalad makes this much more comfortable.
Game Preview
---
GameSalad, once again, makes creating games a little easier than expected. How? Through a simple game preview. It might sound simple, but it can make a world of difference. GameSalad allows users to preview and comprehensively debug their projects in real-time.
To do this, users will need to install an additional plugin, GameSalad Viewer, to take advantage of these features. This works on both desktop computers, tablets, and even phones. Depending on the device, you will need to fool around with the settings a bit.
This allows for comprehensive game editing and saves a lot of headaches.
Scene Editor
---
GameSalad's scene editor covers all of the bases. You have your basic options, like manipulating objects, adding and removing layers, and dragging and dropping objects.
Integrated Physics
---
Aiming to be as realistic as possible in its aims, GameSalad uses pretty solid rigid body physics. Along with great physics, the use of tags can help users more easily manipulate actors, scenes, and objects.
Mathematical Expressions
---
Yes, there is a bit of math included in the process. However, using mathematical expressions within the game engine is recommended for more advanced users. These expressions open up more development possibilities and give you more control over scenes, objects, and games in general.
How Much Does GameSalad Cost?
---
GameSalad has a few payment options. Unfortunately, as of right now, there is no GameSalad free version. There is, however, a free trial to see if you gel with it and its creative capabilities.
First is the monthly version, which costs $8.
$17 a month
$25 a month
The latter two payment options obviously include additional features not included in the free trial and $8 versions.
GameSalad Pro offers additional features like
Publishing to IOS
Publishing to Android
Publishing to HTML5
Regardless, the price points are pretty reasonable. If you are a creator dead set on making a game or app, the monthly price is more than doable. I mean, you pay more for a few streaming services a month, so why not try GameSalad?
There are even some discounts available for educational options. For example, if you are teaching a class how to develop games, GameSalad helps you establish a payment plan and procedure for using the engine.
How It Works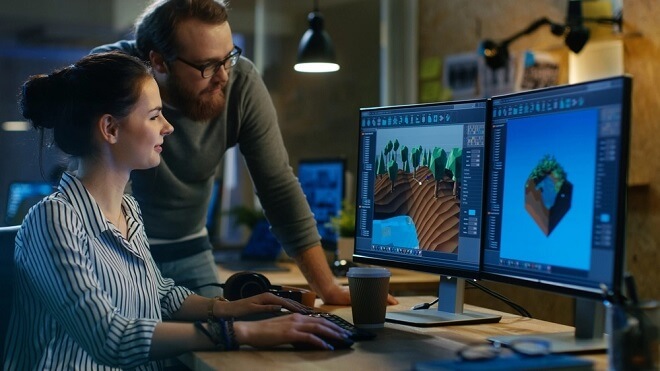 How Do I Use GameSalad?
---
Firstly, you need the right operating system. GameSalad currently utilizes Mac OS X 10.7 or later, Windows 7, 8, 8.1, and 10. If you have any of these versions, then you are good to go. Let's see what's next in the process.
You then get used to the user interface and get familiar with the various features. There are also numerous official tutorials and online forums to collaborate and get assistance. Keep in mind as well, you retain all the rights to whatever you create in GameSalad.
What Language Does GameSalad Use?
---
GameSalad Creator uses Lua as its coding language. Lua is a great, higher-performing programming language, perfect for cross-platform usage. Like GamaSalad, Lua is extremely versatile and can find use in multiple cross-platform apps and games.
How Do You Code A Mobile Game App?
---
This may seem like a hErculean task, but it's definitely more straightforward than you may think. Luckily, the versatility of GameSalad, along with Lua and the various platforms you can develop for, it's simple coding a mobile game app.
Check out all of the in-depth courses that GameSalad offers its users.
Final Thoughts on GameSalad
---
GameSalad is excellent for beginners and intermediate game developers alike. Using the versatile language, Lua, and bringing cross-platform functionality, it's a no-brainer for those just starting to develop games or mobile apps.
You retain all rights to your creations, and you can even make money off of your projects through in-app purchases and networks. However, to do this, you need the GameSalad Pro version. This costs $8-25.
Whatever your skill level, the options available to you, as well as the reasonable price (and free trial!), GameSalad can be a reliable option for getting you familiar with programming languages and game development.