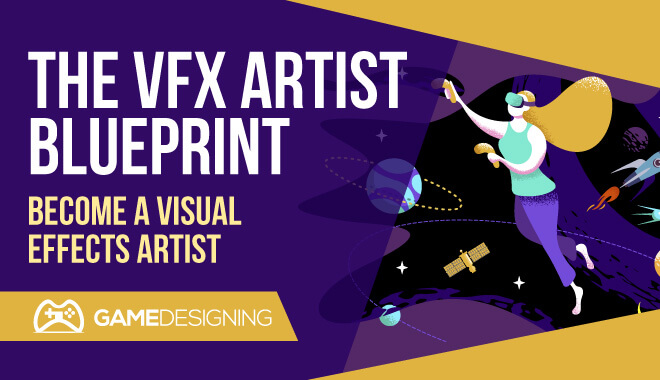 Visual Effects has changed the face of film, games, and TV as we know them. With visual effects, creators can further immerse viewers and participants in fictional worlds. Whether this is the Star Wars universe or Doctor Who, visual effects have been helmed by some truly talented VFX artists.
Of course, you want to get in on this everchanging piece of creative history. But how? How does one go from just an average Joe to a visual effects artist?
I will show you how.
What are Visual Effects?
Visual effects are created or manipulated in addition to, or instead of a live-action shot.
In other words, think of Gollum from The Lord of the Rings trilogy. Andy Serkis, the amazingly talented actor who played him, donned a bodysuit with motion capture capability. Elijah Wood, (Frodo), acted alongside him, and after filming was done, the visual effects department 'made' Gollum out of his performance.
They added nuances, emotions, skin, hair, and more to an actor's original performance. Not to mention what seems like nearly 90% of the things in Star Wars.
The First Visual Effect
We are now used to the far-reaching impact of visual effects with nearly every movie released today, but where did it begin?
Way before The Avengers fighting aliens in the heart of New York City, there was a beheading. Yes, a beheading. In 1895, a recreation of the infamous beheading of Mary Queen of Scots was replicated by director Alfred Clark. He had all the actors standstill as the actress switched with a realistic-looking dummy to complete the effect.
Back in 1895, this shocked some viewers, who thought an actress was killed on screen. That's the power of innovation and visual effects.
What followed the 'beheading' of Mary Queen of Scots was over 120 years of film innovation. But the simplicity of the Mary Queen of Scots execution was still relevant to modernity.
Taxi Driver director Martin Scorsese would do a similar trick in the opening credits of 1995's Casino starring Robert De Niro. In it, De Niro's character enters a car that explodes when the ignition starts. If one looks closely, it is clear that a dummy replaces De Niro right before the explosion.
Why are Visual Effects Important?
Not only are visual effects important simply because they advanced filmmaking by leaps and bounds, but they also exhibit one's creativity. Those audience members in 1895 thought that a person died on screen. That is how effective visual effects are.
Visual effects help us suspend disbelief enough where we become immersed in some truly great works of art. It highlights the talents of thousands upon thousands of visual effects artists and editors.
What Does a Visual Effects Editor Do?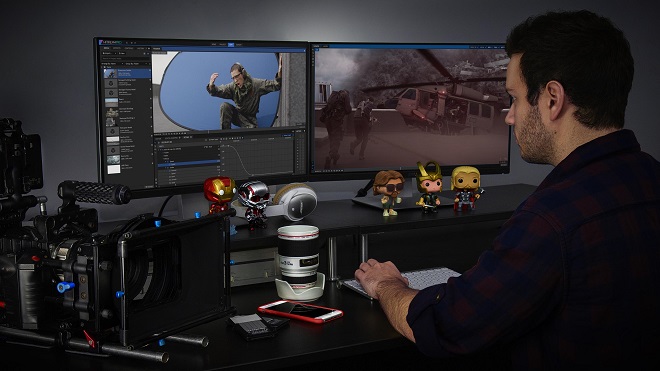 While the visual effects artist is the one creating the actual effects, the visual effects editor is the one who acts as a supervisor to the visual effects artist. They also act as a liaison to the rest of the production staff, making sure that everything is up to date and communication is flowing between the two camps.
Since this is the job description, a visual effects editor needs great communication skills, being able to balance multiple things all at once. However, they are not merely relegated to be a mouthpiece for the visual effects team; they should be able to take some creative control themselves, coming up with ideas and communicating edits and fixes.
Most importantly, the visual effects editor is responsible for creating a blueprint for the visual effects themselves, helping the visual effects team get off the ground.
What Software Do Visual Effects Artists Use?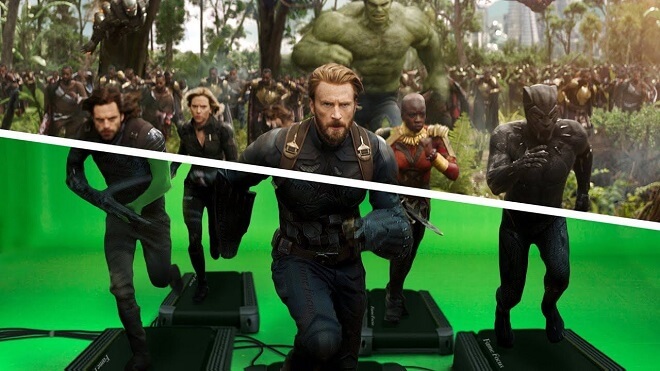 They use a wide array of software like:
Autodesk Maya
Adobe Creative Suite 4
Blender
VFX Job Profile
VFX Artist Job Description
VFX artists go about creating realistic, (or fantastical) effects in movies, TV, and games. They use particles, animation, graphics, sprites, and more to enhance the viewing experience.
VFX Artist Job Responsibilities
The fantastical images you see in your favorite TV shows and movies are the bread and butter of visual effects artists. They are tasked with creating special effects using state-of-the-art software.
Every monster, fairy, ogre, space battle, and more are the works of visual effects artists. They use their software to create 3D motion graphics, particle effects, lighting, animation, and more.
Often working late nights with other artists, visual effects artists aren't strangers to working hard under strict deadlines for projects.
Since it's such a nuanced and varied field, VFX artists don't share the same responsibilities, and one VFX artist may have a completely different workflow than another at a different company.
That aside, VFX artists are expected to use top-of-the-line software and effects to create visual effects, get familiar with cameras, lights, and microphones, and most importantly, keep everything in the budget.
A lot of communication with the other teams in production is also crucial.
How Do You Become a Visual Effects Artist?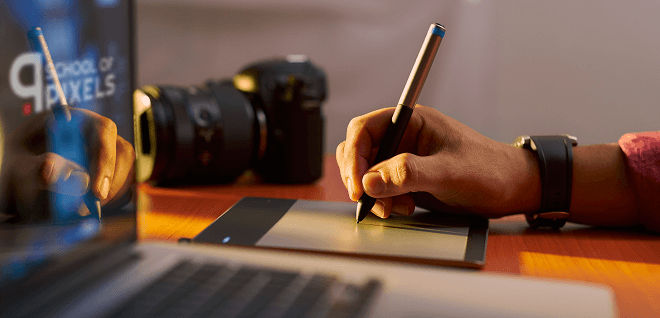 A background in design helps a lot here. Here are just some basic skills you should possess before starting out as a visual effects artist:
Attention to detail
Hard-working
Computer knowledge
Creativity
Organization
Works well with others
I know that sounds like your basic job interview checklist of buzzwords, but it applies to visual effects artists. If you do not get along with others, you will be in trouble. Same if you are easily distracted and can't get work done.
Okay, so you have all of these great skills. What now?
The good news is that the way to become a visual effects artist can be just as open-ended as the field itself. There is no 'visual effects' school that you need to attend.
Schooling & Degrees
You can take classes at standard colleges and universities. I recommend majoring in something like animation, or computer graphics to get a base knowledge of the field you wish to enter. I found some great design schools that were highly ranked for your learning needs:
Gnomon — School of Visual Effects, Games & Animation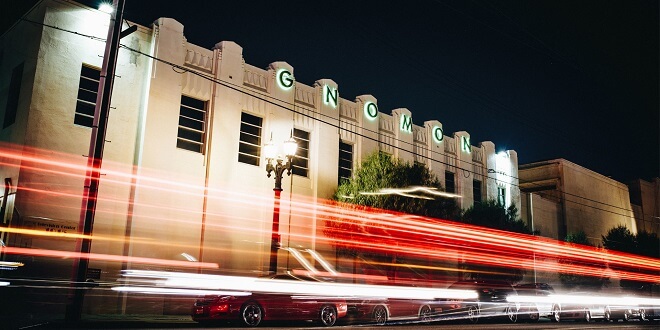 Location: California, United States
Gnomon has earned a slew of 2019 accolades for its great work in teaching visual effects students impressive tricks of the trade.
"Recruiters who hire for the industry, really know that Gnomon graduates know what they're doing – that they have the strong foundation they're looking for." –Nickelodeon's Juan Gil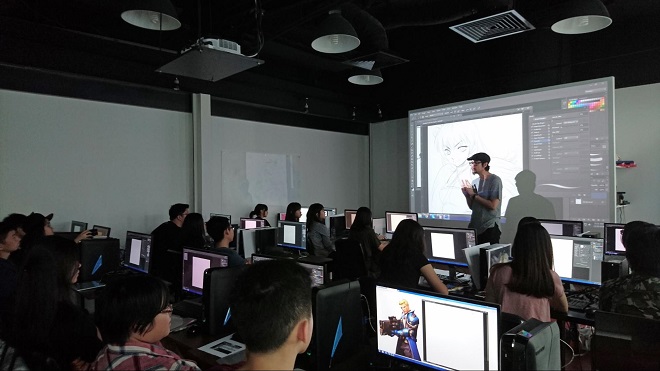 For those of us residing in the East, 3dsense is ranked as one of the best schools in the region for animation, 3D design, and visual effects. They tout impressive results and a high recruitment rate amongst their students. They promise that students will learn from industry professionals, both retired and still working.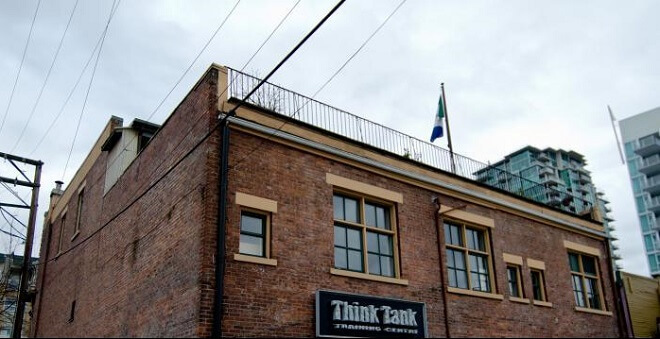 Location: North Vancouver, British Columbia, Canada
Think tank offers both online and face to face courses, allowing those who can't make it to Vancouver's campus to learn the trade. People who work for BioWare, (Mass Effect, Dragon Age), artists at EA, (Titanfall 2), students who went to work on The Lego Movie, and more all came from the Think Tank Centre.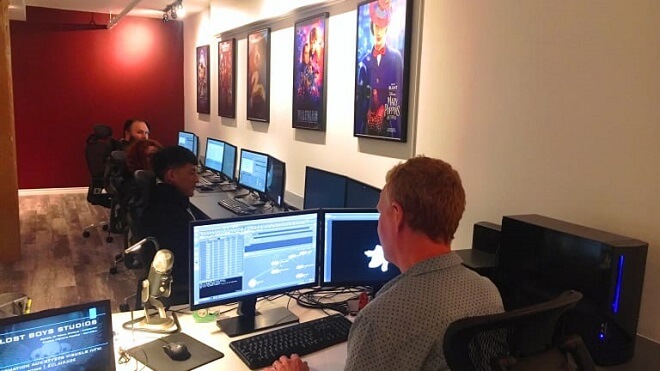 Location: Vancouver, Montreal
This impressive school has two campuses in Canada, one on the west coast and one on the east coast. For over 20 years, Lost Boys Studios teaches advanced visual effects, compositing, and offers exclusive degrees in technical effects directing and digital lighting artist.
Since it's such a nuanced and varied field, VFX artists don't share the same responsibilities, and one VFX artist may have a completely different workflow than another at a different company. That aside, VFX artists are expected to use top of the line software and effects to create visual effects, get familiar with cameras, light, and microphones, and most importantly, keep everything in the budget.
A lot of communication with the other teams in production is also crucial.
Important Skills Required to Become a VFX Artist
Composition and Light
Lighting can make or break a scene, and intimate knowledge of how light and composition is framed is absolutely essential. You need to be able to tailor your VFX skills to every frame of production. Learn how to become a visual effects compositor here.
Visual Aesthetics
You need to know what works and what doesn't. Knowing what the audience will find aesthetically pleasing, along with aspects like effective focal points and attractiveness of different colors, shapes, and designs.
Drawing
Since VFX is first and foremost an art form, knowing the fundamentals of drawing is a must-have in terms of skill.
Sculpture & Anatomy
Knowing how characters and creatures move in regard to their unique anatomies adds realism to the subject and makes your job easier, as well as makes the subject more realistic for the audience.
Mechanics and Movement
Paired with anatomies, knowing the different physics and mechanics of how things move makes your job even more impressive if you've got a solid grasp on these concepts.
Passion for Film
This is probably a given, otherwise, why would you be here?! Working in film would be your number one job in the VFX department, and knowing the history of film, as well as loving film overall helps give you a much-needed edge in the industry.
Real-World Observation
'People-watching' or just observing the world around you can be a fantastic resource when determining how things move and act, especially in regard to one another. You can glean some useful nuances to movement and action by simply sitting back and watching.
Communication Skills
Possibly the most important skill to have outside of actual artistic talent. Communicating effectively makes projects, as well as life, move at a comfortable clip and will end up helping everyone complete projects on time, come up with new ideas, and more.
Photography
As with drawing, knowing the discipline of photography can help a budding VFX artist tremendously. This ties in with knowing what's aesthetically pleasing as well as concepts like the 'rule of thirds' and other valuable visual mediums.
Why Work in Visual Effects?
If movie magic like CGI and realistic makeup has always tickled your fancy, becoming a VFX artist is a logical step to take.
Not only that, but it plunges you into an extremely creative world in which you get to work alongside talented actors, directors, designers, and artists daily.
Key VFX Roles and Departments
Animation
Animator
Roto Artist
Match Move (Camera Solver)
CGI (Computer Generated Imagery)
Modeling Artist
A modeling artist creates the different models featured in a movie or TV show, and bring them to life using the software available.
Texturing Artist
Texturing is basically painting a surface to a surface to bring realism and artistic flair to it. They create a sense of realism with impressive software programs to bring models to life.
Lighting Artist
Lighting artists tweak the lighting in a scene so that it's as realistic and believable as possible. These artists are crucial in setting the atmosphere in a scene or movie.
Environment Artist
These artists create an environment in which characters interact. These paint and model rolling hills, oceans, and mountains.
Other Artists
Matte Painter
Matte painters create an environmental drawing to give the illusion that gives filmmakers the ability to have the actors appear to be in a location not available to film in.
Concept Artist
Concept artists are the artists that take ideas the creative team has and puts them to paper. Their pieces are the first step in the process of actually creating a character or aspect of a film.
Salary
Okay, now the important stuff: money! What do we have in terms of visual effects artists' salaries?
We did some math and consulted a few sources like PayScale, concluding that visual artists, based on experience and skill, can make anywhere from $25,000—$69,000. The average salary is $47,500.
This is a field where you will have to put some serious work in; it will not just come to you overnight. Networking, a good work ethic, and a desire to succeed will no doubt propel you up the visual effects artist ladder to that $69,000.
This is not a definitive number, as I believe much of the pay difference lies in what different projects you are involved in, the city in which you are based, and if you are a freelancer or not.
A lot of work like this is based on freelance contracts. Although not exactly stable compared to an established position at a company, freelancing can build up your portfolio greatly, leading you down new paths you never thought possible.
This leads back to the different skills you need to possess to become a successful visual effects artist. Skills like being detail-oriented, organized, and creative will be key here.
Self-Taught vs University – Which is better?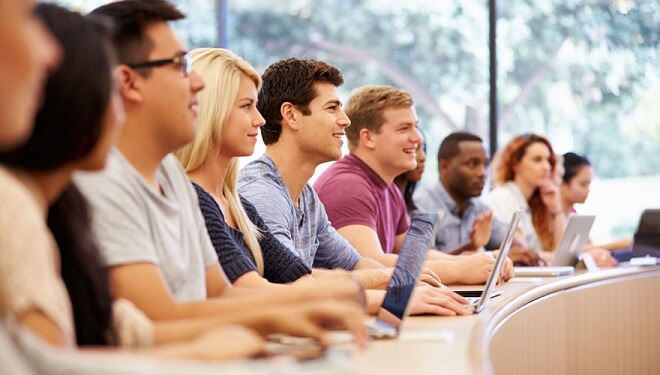 Self-Taught Advantages
Being self-taught can give you a sense of freedom, as well as hone your artistic skills and intuitions without restrictions.
University Advantages
You get to learn from experts about advanced concepts and practices that will help you succeed.
Inspirational VFX Artists Worth Knowing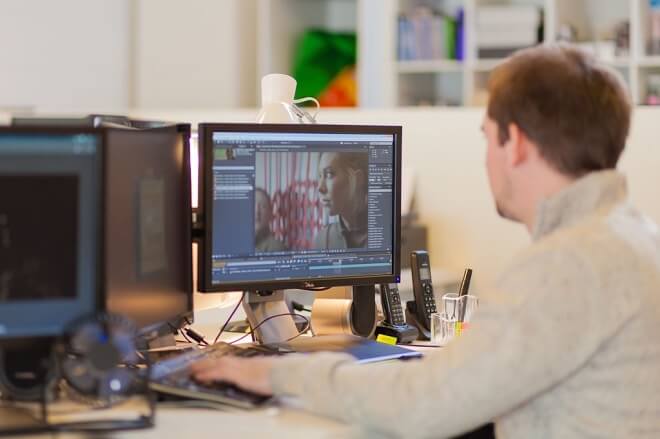 Carlos Baena
Toy Story 3, Cars, Finding Nemo
Raphael Lacoste
Assassin's Creed: Origins, Jupiter Ascending, Death Race
Marc Simonetti
Game of Thrones, Magic: The Gathering
Allan McKay
Destiny, Transformers Dark of the Moon, Tom Clancy's The Division
Job Search Sites
FAQs About VFX
What does VFX stand for?
Visual Effects
What is a VFX artist?
Someone who uses software and artistic skill to enhance a movie or TV scene.
What does VFX mean?
It means the visual effects added to pieces of entertainment.
Where is VFX used?
VFX is most commonly used in movies and TV shows.
Is VFX a good career?
VFX is a fantastic career. You more or less will have steady work, along with having a reliable future in entertainment, as it's not going away anytime soon.
Are VFX artists in demand?
Always. Talented VFX artists are key to the creative aspects of movies and TV. not only that but entertainment is relying more and more on VFX artists to make their productions stand out.
How can I get a job in VFX?
There are a few ways. You can get an internship, apply to entry-level jobs, and most importantly, network with professionals and other people in the industry to give you leads on a good job.
Which country is best for VFX jobs?
The best country for VFX jobs is the United States, followed by Canada and India.
How much does a VFX artist make a year?
Their average salary is $81,936 / yr
How much money does an artist make?
An artist can expect to make $75,270 per year, according to the Bureau of Labor Statistics.
What is the salary of a VFX artist?
The average is $64,831, with the highest reported being well over $110,000.
Which software is best for VFX?
The best software to use is Blender, Autodesk Maya, Houdini, Cinema 4D, and Nuke.
What software is used for visual effects?
There is a bunch of different pieces of software for visual effects. These include Photoshop, Maya, Cinema 4D, After Effects, and more.
Which software is used for VFX in Hollywood?
The most-used software in Hollywood is Adobe After Effects in many post-production processes.
How do you make visual effects?
Looking up different tutorials online, as well as specific tutorials and documentation within different artistic software can help you get started in VFX. You could also download one of these programs and simply experiment.
Is Blender good for VFX?
Blender is one of the best options for VFX. it has fantastic rendering capabilities and produces high-quality work.
What are VFX and CGI?
VFX relies on taking existing film and footage and editing and adding to it, while CGI aspects like characters and scenes are completely generated through computer software.
Where would you see a VFX artist's work?
The most commonplace to see the work of a VFX artist would be in movies.
What are the special effects of a film?
Special effects are anything, mechanical or visual, added to movies or TV to enhance their look, feel, and perception.
What movies look like without special effects?
Many movies without special effects are people acting on sound stages in front of a blue or green screen. VFX artists create the scene around the actors, adding whichever necessary imagery for the scene to unfold.
Conclusion
From the late 1800s, visual effects have become a mainstay in films, TV, and games. Starting with a rather grim little trick of film, an entire world and field of careers opened up for a large group of people. You now have a better understanding of what goes into becoming a visual effects artist, editor, and other positions in the field.
Are you going to create the next film icon like Gollum from The Lord of the Rings? Or will you be enhancing a fantastical production with enchanting particle effects like that of the new Dark Crystal series on Netflix?
Only you can decide; I only hope this guide has helped you better understand what a great field this can be for creatives. Now get to researching which school is ideal for you!