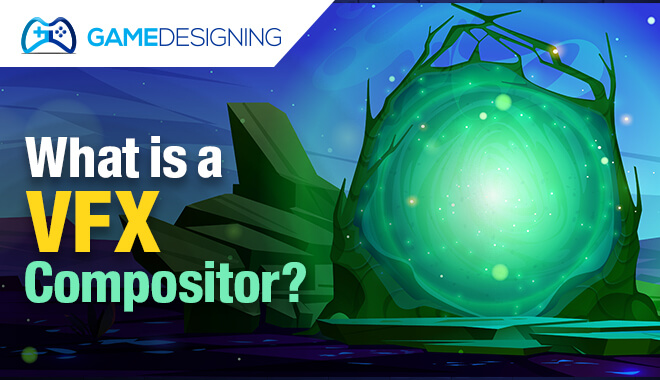 Visual effects (VFX) compositors are in high demand in many industries such as film-making, gaming, and animation.
Most studios need compositing in some form, whether it involves the seamless integration of special effects (FX) with environments or VFX shots with computer-generated (CG) characters.
VFX compositors also work on less noticeable VFX elements like rain, fog, and stray hairs.
In this article, we delve into what a VFX compositor is, what they do, the salaries of VFX professionals, how to get started as one, as well as the skills and tools they need.
What Does a VFX Compositor Do?
What is a VFX compositor?
A VFX compositor works in the tail end of a VFX "pipeline" or production process. They either work as freelancers or get compositor jobs at VFX studios.
Compositors are responsible for creating the final render of a shot, frame, or visual effects sequence. These professionals combine multiple rendered assets or digital design materials, including CG images, matte paintings, and live-action footage.
The ultimate goal is to make them look like single-moving and cohesive images or shots.
A VFX compositor considers a scene's visual aspects, such as realistic lighting, and relights the scene to enhance the appearance of the image. Essentially, they must take care of anything created when the light hits the lens.
Compositors creatively match different layers, factoring in aspects like light and shadow, perspective, depth, color, and grading by using color correction and z-depth techniques. Z-depth is a black-and-white render of an object's depth in a scene which is a crucial aspect when compositing 3D design elements.
Before starting a job, a digital compositor must know a shot's depth of field and the type of camera or lenses used to shoot plates.
They must also use different techniques to refine and polish their work on technical and creative levels. Moreover, they must ensure that every shot within a sequence supports continuity and seamlessly flows from one image to another.
VFX compositors may be tasked with building or merging complete worlds so they must be ready to tackle a variety of unique projects that come their way. Their daily schedules differ depending on the production type and budget, so they must also stay flexible.
In smaller studios, compositors may have to perform all the tasks related to compositing. Meanwhile, larger studios often hire junior compositor artists to handle duties like green screen keying and rotoscoping.
Some other tasks and duties VFX compositors perform include:
Researching

Compositors must research real-world references, watch reference videos, and develop different concepts before creating a shot. During production, they must research various elements, including sourcing stock footage, creating matte paintings, referencing color correction, and matching shots to a scene or film.
This research is crucial for ensuring successful outcomes in a VFX project.
Chroma Keying

Chroma keying or keying involves selecting a specific aspect in an image with distinct lighting or color so it can be extracted and used somewhere else.
A compositor artist commonly combines this method with a "green screen" or a "blue screen" footage. It involves shooting subjects before a plain blue or green background so they can be later placed in another environment or setting (called a plate) in the post-production stage.
Rotoscoping

A day in the life of a compositor may include rotoscoping. This common compositing task involves creating outlines with a pen tool or other tools to isolate specific objects. It helps separate objects from other design elements in a scene or shot so effects can be added to them.
De-aging and Aging

A VFX compositor job description may also include de-aging or smoothing out an actor's appearance to make them look younger. In contrast, compositors may also have to use aging techniques to make an actor look older to suit a scene's requirements.
Adding 2D Effects

Compositors may also be responsible for adding 2D special effects to a scene, such as motion blur, lens flare, dust particles, and graphics.
Skills Needed To Become a VFX Compositor
What do you need to be a VFX compositor? A compositor should have interpersonal, technical, and creative skills.
VFX projects involve extensive collaboration—a single shot will pass through many departments before it reaches the VFX compositing department. This means that compositors need a solid understanding of the VFX pipeline as well as excellent collaborative abilities.
In addition, they need to have a good eye for making images look extremely realistic, especially when it comes to perspective, color, light, and composition.
Here are other skills that aspiring VFX compositors should look to develop:
A thorough understanding of image properties, composition, and color theory
Photography skills—they must understand composition, framing, lighting, shutter speeds, depths of field, and apertures
Knowledge of anamorphic compositing and stereo (3D)
Sound knowledge of VFX compositing tools such as Nuke, Blackmagic Fusion, Houdini, Maya, After Effects, and Photoshop
The ability to efficiently work with a team of other VFX professionals while drawing on each other's skills and resources
The ability to adhere to deadlines and work within stipulated time frames
The ability to perform under pressure
VFX Compositing Tools and Software
Here are the most popular software programs and tools that VFX professionals use for video editing, digital painting, and compositing:
Nuke
Adobe Photoshop
After Effects
Autodesk 3ds Max
V-Ray
Arnold
Houdini
Blackmagic Fusion
Houdini
Mental Ray
Maya
RenderMan
Shake
Combustion
Flame
Inferno
VFX Compositor Salary
How much is a VFX compositor's salary? A VFX compositor earns anywhere between $75,000 to $180,000 a year.
Glassdoor reports that the estimated annual salary of a compositor is around $87,547 in the United States, with an average yearly pay of $82,248. Senior professionals with years of experience and knowledge may earn more.
How To Become a VFX Compositor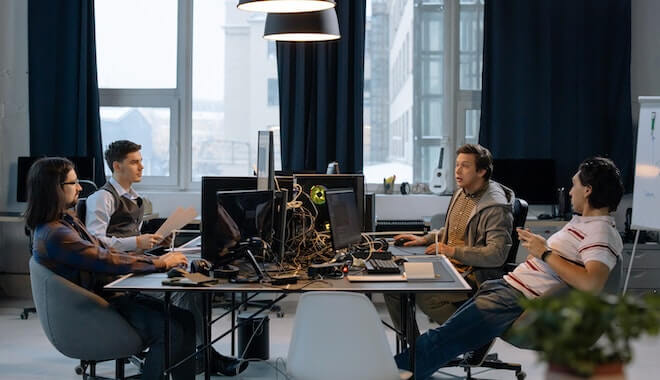 Creating showreels to showcase your strengths and abilities as a VFX compositor is one of the best ways to become one. A college degree in VFX is also handy since it provides you with credentials as well as the resources and time to develop your portfolio.
Many compositors begin their careers as runners or as junior VFX artists for VFX studios. This is a good starting point for working your way up. A few studios also hire junior compositors.
Here are a few ways you can become a VFX compositor:
Get the Necessary Qualifications
In college and high school, there are certain courses you can take to give you a leg up as a VFX compositor. You can enroll in these subjects or their equivalent:
Art
Graphic design
Design
Graphic communication
Maths
Physics
Computing
Computer science
You can also opt for a Level 3 vocational qualification to dive straight into an apprenticeship or a job.
Getting a university degree in VFX is also an excellent choice. Select a course that offers training in relevant software, gives you time to build a portfolio, and has strong connections with the VFX industry.
Build Your Portfolio
Master video editing and compositing software and experiment with a versatile palette of VFX programs and projects. For example, you can create and collect images and footage to build a landscape. This will hone your skills and help you get the necessary training.
Also, create showreels you can share with institutions and potential employers. Concentrate on building a relevant work portfolio that showcases your practical skills.
Moreover, learn the finer points of VFX and familiarize yourself with the latest tools, techniques, styles, and other aspects of the industry.
Network
Networking is another way to become a compositor. You can leverage networking opportunities like online and in-person meetups and conferences. These events will help you reach out to professionals in the VFX industry. Ask them about their work, and show your knowledge and interest in the field.
Also, offer to share your contact details with them and stay in touch. This will boost your learning and help you get an apprenticeship or a job.
Many networking events feature guest speakers who share exclusive tips and tricks, especially at Q&A panels.
Get an Apprenticeship
Apprenticeships are jobs that offer training. They are an excellent opportunity to earn an income while you learn at a VFX company. Try to land an apprenticeship as a compositor or junior 2D artist.
If you cannot get an apprenticeship with a VFX studio, you may want to find an apprenticeship in a related industry, such as animation or games. It can teach you essential skills, give you some industry experience, and help you get your foot in the door of the VFX industry.
Look for Jobs
Identify VFX firms you want to work with. Visit company websites to see if they have any compositor job postings. If they are not advertising jobs, you can still send them your showreel and CV so that they can contact you in case they have suitable roles or projects in the future.
Also, keep an eye on job websites to cast a wider net.
Conclusion
VFX compositors add to the realism of special effects in videos, films, and games. They help make special effects look more credible and cinematic by injecting them with that wow factor.
Acquiring essential skills and the right tools will help you become a successful VFX compositor who can creatively blur the lines between fiction and reality.