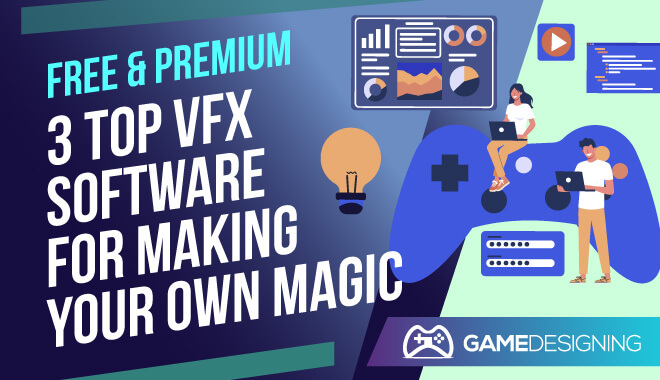 Whenever you are watching your favorite movie and you see some seriously impressive visual effects, do you ever ask yourself 'how do they do that?' Movie magic has always been an extremely nuanced and artistically impressive side to our favorite films.
What Are Visual Effects?
---
Visual effects, otherwise known as VFX, are created using software and editing techniques to make an existing scene in a film different. Anyone familiar with Marvel movies and Star Wars is intimately familiar with visual effects and how they mold the films into what they are.
For example, you can't have an actual explosion happening in the same room as an actor. Therefore, the actor themselves pretends there is an explosion, and the actual explosion is created using impressive software in post-production.
It's the meeting point of filmed material and computer-generated images and graphics.
How Do You Make Visual Effects?
---
I know that you want to just jump right in and create the next breathtaking Star Wars intergalactic starship battle, but you have to start small. You need to know a few things, like what the VFX industry is, what VFX software they use, and more.
Use our guide to VFX software, and our ranking of the top 3 pieces of visual effects software to finally break into something you love.
What Do I Need to Learn Visual Effects?
---
Visual effects are like any other art form. If you want to get proficient at it, you need to work and practice, constantly improving your techniques. Along with a good work ethic, you need to have a passion for film, attention to detail, observation skills, and more.
It also helps if you have some sort of artistic foundation. This could be anything from basic drawing to more advanced photography. These art forms put you in the correct headspace when creating your visual effects.
Can I Learn VFX At Home?
---
Yes, definitely. It depends on the person and their proficiency level, but you have to start somewhere. It is recommended that you find yourself a school or institution where you can learn the basics of visual effects, but there's no concrete rule saying you have to.
Related: How to Become a VFX Compositor
If you feel comfortable enough, go ahead and start experimenting with some free VFX software at home.
VFX Software Used In Movies
---
Some of the biggest movie studios use programs like Autodesk Maya and even Adobe Photoshop. They also use Nuke and ZBrush for other aspects of visual effects.
VFX Software Snapshot
---
When you want to know which VFX software to use, you need to go by more than just name alone. To give a better idea of what visual effects software is truly king, we took into account a few different things.
Primarily, we wanted to look at how effective the visual effects software was at what it did, while also having a reasonable price. Is it user-friendly? Does it have a good community? All of these things were considered in our rankings.
VFX Software
Autodesk Maya
---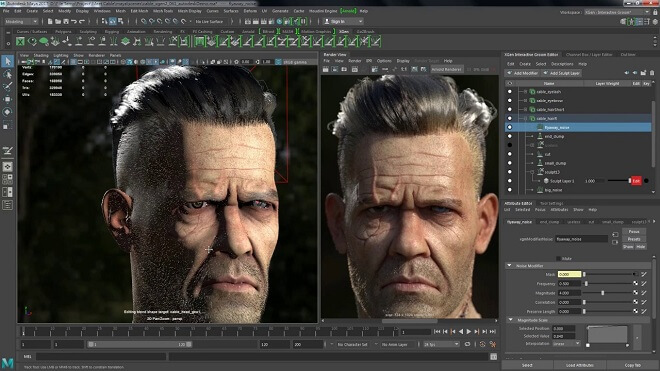 Autodesk Maya is far and away the champion of visual effects software. Maya seems to have its hand in nearly everything: animated movies, TV shows, video games, and more.
It has a great user interface and has a ton of different asset editing tools to make sure your creative project is unique, attractive, and stunning. It's great at 3D modeling and animating.
Those who want to harness the impressive power of Autodesk Maya have to pay $1,620 a year, or maybe give their free trial a spin. All things considered, the price isn't too steep, especially if you are part of a bigger studio. If you can somehow swing the price tag, go for it: Maya is the king of visual effects software.
It's available for Linux, Windows, and macOS.
Nuke
---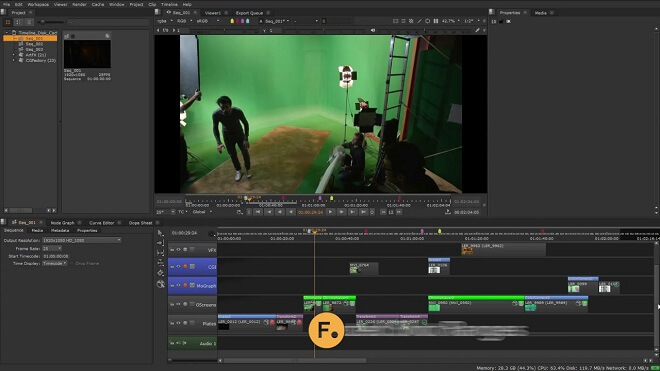 Nuke is fantastic for compositing, where all of the visual effects are finally layered on top of one another to create a more cohesive project. Nuke is the industry standard for this and more. It's a bit more expensive than something like Photoshop and Autodesk Maya, but keep in mind that it is meant for bigger studios.
You have the possibility of renting a Nuke license for a year at a time for a much lower cost. There are a few variants of the Nuke software, so make sure you follow the link and determine if you'll use something like the standard program or the more advanced Nuke X.
It's available for Windows 10, macOS Mojave, and Linux.
ZBrush (ZBrush)
---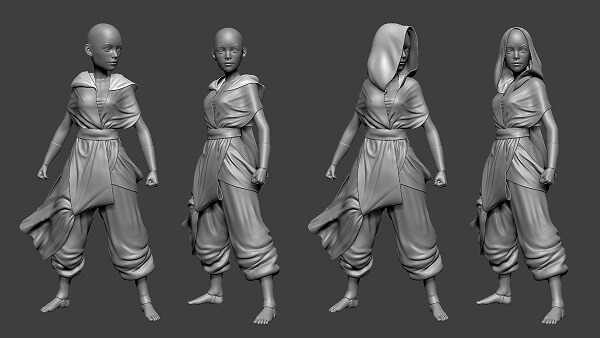 The VFX software ZBrush is your go-to for 2D and 3D and sculpting. If you need to add detail and nuance to your game renders and models, ZBrush is what you use.
It has its own patented technology called 'pixol,' which is a great shorthand tool for keeping track of all lighting, color, and depth for whatever is on screen.
ZBrush offers a few subscription models that are reasonably priced. There's the single-user price of around $40, and more expensive options for the permanent proprietary license. There are also various prices for student and studio licenses of the VFX software.
It's available for Windows and Mac.
Conclusion
---
It's plain to see that there's never been a better or more accessible time to break into the rich and diverse world of visual effects. Our list is just a few of the more notable pieces of visual effects software. There are a handful of free VFX software as well if you want to just experiment without the financial hit.
Whichever you choose, they are all fantastic in their own unique way. They give you the ability to create some of the most impressive visuals just short of being featured in the film. Whether it's Nuke, Autodesk Maya, or ZBrush, harnessing powerful VFX software will have you creating and building for years to come.