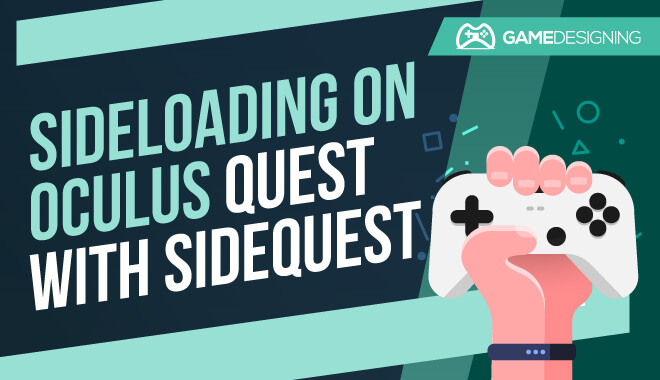 While we all love some of the most popular games for different gaming platforms, there are some hidden gems out there. What happens when a game you have been itching to play is released on a different platform?
It's a drag, right? Well, what if a game you want to play isn't even included on the platform's network? More specifically, what if you have the Oculus Quest and you're bored with the current lineup of games?
That's where SideQuest comes into play. But before we delve into what SideQuest can accomplish for you and your gaming needs, let's dig a bit deeper with 'sideloading.'
What is Sideloading?
---
You may have heard of sideloading. It basically just means downloading things that aren't in a developer's particular store or marketplace.
Sideloading has users transfer data via WiFi, USB drives, and other methods to transfer data from one place to another. This data could make its way to PCs, tablets, or other storage devices.
Android Sideloading
---
Android sideloading refers to when a user downloads apps or games in the Android application package (APK) format. Since this is sideloading, these apps and games don't originate from the usual Android marketplace, Google Play.
Android users need to have specific security settings disabled for this to occur.
iOS Sideloading
---
When it comes to sideloading on an iOS device, the user needs to get apps or games in the IPA format. You may have heard of 'Jailbreaking,' basically overriding Apple iOS restrictions.
Sideloading and jailbreaking, while somewhat related, are by no means the same thing. Not to mention it's not a good idea if you want to stay in the good graces of Apple.
Advantages and Disadvantages of Sideloading to Your Device
---
Sideloading is excellent for curious gamers, but it also has some issues holding it back. Let's take a quick look at the good and bad of sideloading.
Sideloading Pros
Access to new content. Having unfettered access to cool apps and games is a pretty big pro. Gamers who sideload can enjoy access to games on different platforms.
No geographic limitations. Theoretically, you could sideload APK files from a different country. This bypasses previous restrictions on you and your device. Play games that aren't available anymore. Anyone who has had a favorite game or app disappear from a platform's marketplace will love sideloading. You can access beta versions, former builds, and more.
Sideloading Issues
You put your device at risk. APK files usually have the Google stamp of approval. This means that you can pretty much trust that everything's ok.
With sideloading APK files, they may be corrupted or otherwise cause problems for your device. It can anger the company. With Apple as an example, doing things like sideloading can nullify the end-user agreement, leaving you out in the proverbial rain.
How do I Sideload?
---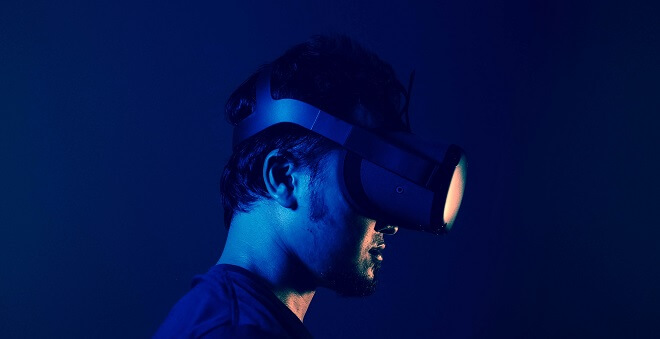 Getting new content, in general, is pretty simple, and you can do it in multiple ways. The primary method for a long time was via USB. Using a USB storage device was the most common way of sideloading.
Since USB devices can't initiate file downloads and transfers, they rely on PC users to initiate contact. A user would take the device with sideloaded content and transfer it to the device of their choice.
What is SideQuest?
---
SideQuest is a platform that allows players to access games and apps that aren't available through the Oculus store. It takes its name from the Oculus Quest. Get it? SideQuest? Pretty clever.
The Oculus Quest is the successor to the Oculus Go and was released on May 21, 2019. It uses Android as its base software, so remember when we went over the distinction of Android sideloading.
Now, let's get your Oculus Quest to sideload underway.
Setting Up
---
Since the Oculus Quest uses the Android platform, that means that APK files from Google will be the device's central intake of content. That being said, let's see how you can quickly jump into SideQuest and start playing great games.
Download and Install SideQuest on Your PC/Mac
First, download the desktop app version of SideQuest from your browser. It comes in both Mac, Linux, and PC download files. Connect your Oculus Quest and SideQuest
Next, connect the Oculus Quest to your PC using a USB cable. Approve your Quest to connect to the PC, then put on the VR headset. The next window you see will ask to Allow USB debugging. Approve. Check off 'always allow from this device,' and you should be good to go.
Install apps through SideQuest
Once your Quest is up and running, it's time to install some apps via SideQuest. Simply find the app or game you want to download and click on the 'install latest.' This, you guessed it, installs the latest version of the files.
Launch sideloaded games
Now it's time to explore your Quest. In the Quest menu, go to 'Library,' then 'Unknown Sources.' This will show the files you have downloaded to the platform.
Final Thoughts on Oculus Quest & Sideloading
---
Although sideloading can present some risks to your Oculus 2 VR device, there are huge benefits that can easily be worth the risk for many gamers.
SideQuest is an excellent platform for exhibiting, downloading, and playing different types of content. Whether it's past apps or new exciting games, SideQuest can make your Oculus 2 experience even more rewarding.