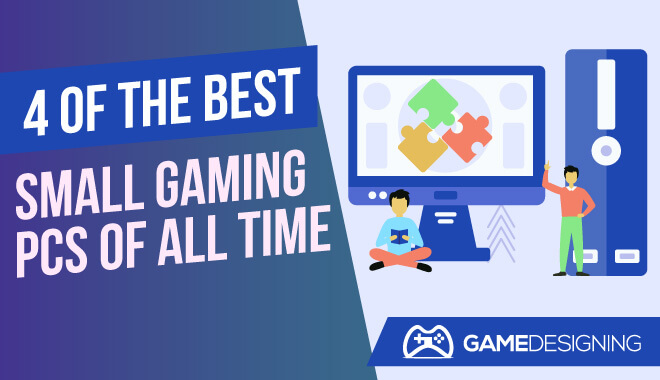 The eternal battle between gaming laptops and desktops is a battle won by preference, convenience, and style.
What do you prefer?
A smaller option for gaming like a laptop, which offers versatility?; or
Are you a hardcore gamer needing the biggest, most powerful rig to execute all of those headshots with scary accuracy?
An issue I had with gaming computers was that they were too big; a hulking machine would occupy desk space. I hate when the fan would whir up when playing a particularly graphically intensive game, drowning out the game's soundtrack and essential dialogue.
I longed for the days when I would game on an iMac, where all of the bits and pieces were included. Although not a gaming powerhouse, the important stuff was all in one, nice looking place.
So, what are my options? I'm not interested in tooling around with my PC to increase graphical power, or whatever else needs updating. There is a piece of excellent news; a mini desktop PC seems to hit all of those sweet spots.
What Is a Mini Desktop PC?
---
A mini desktop PC is a PC small enough to take up any space on your actual desk barely. That issue I had was a big hulking PC taking up valuable space is instantly nixed.
Envision a portable hard drive used for data storage, but the hard drive is the actual PC. I know, crazy, right? For me, it is a dream come true, as noise is significantly reduced, allowing for a more comprehensive and less distracting gaming experience.
Are Mini PCs good?
---
It entirely depends on your style and preference. For example, I would be drawn more towards mini PCs over even the most state-of-the-art gaming rig.
If you are having some trouble deciding, here are four examples of the best small gaming PCs of all time to get your brain working, and help you decide.
Characteristics of A Mini PC for Gaming
---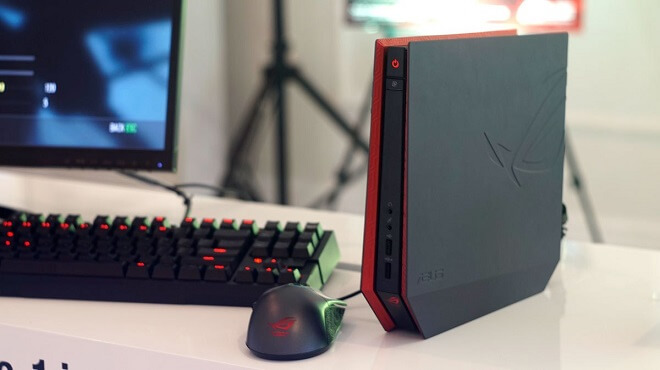 "The cheap 1080p gaming pc mini build: a gaming pc the size of an Xbox"
---
On the scale of mini PCs, this one hovers near the bottom of the scale in terms of size. For those on a shoestring budget, these are probably your best bet.
Not that they're bad or anything! They tend to be bigger in size, but still within a reasonable range of measurement, usually around the size of your Xbox One or another console. This is only a little smaller than an actual desktop computer, so you might be feeling like you're not getting the entire mini PC gaming experience.
However, if you're on a budget, these are the ideal options to go with.
"The 'you got a gtx 1660 super in that?': build discrete graphics power in a tiny chassis"
---
This is the 'medium' option. It's amazing to see a powerful processor and the graphical capabilities of such a small PC, but it's more than possible.
Some of the smallest mini PCs have some of the most impressive graphical options. You are essentially able to play powerhouse games like Grand Theft Auto V on full settings without even a hiccup in quality. Don't judge these mini PCs by their appearances!
"The monster mini PC build: all the power without the tower footprint"
---
This is the smallest of the mini PCs, and seeing them work is no short of a wonder. What a lot of people like about mini PCs is their aesthetically pleasing size. You don't have this huge hulk of a machine pinned down on a desk. Its fan isn't working overtime because you decided to play a few rounds of Overwatch.
It's truly something else to see such a small PC crank out the gameplay to such an impressively visual game.
The 4 Best Small Gaming PCs of All Time
Intel Hades Canyon
---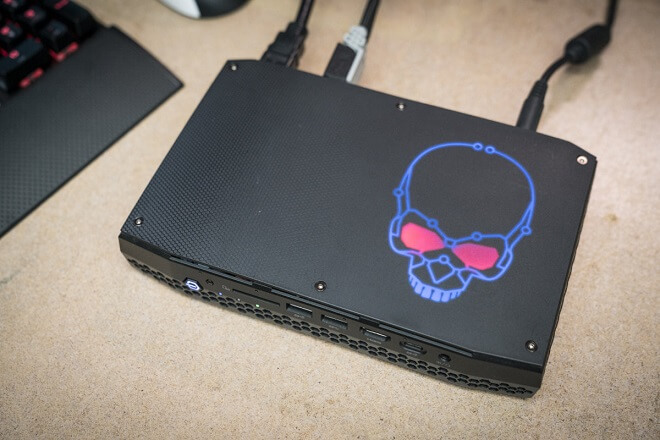 Price: $1,739.99
This impressive entry on the list is a gamer's dream. Not only can it effortlessly play your favorite titles, but it includes a solid VR inclusion for the rise in one of gaming's biggest trends. You will be able to play Half-Life 3—err, Alyx, when it releases later in 2020.
Intel Hades Canyon is a beast. It constantly tops best-of lists when it comes to the best small gaming PCs. And you can definitely see why if you look under the hood.
Intel NUC 8 VR Machine Mini PC Kit NUC8i7HVK
8th Gen Intel Core i7 8809G with Radeon RX Vega M GH graphics; Integrated Wireless: Intel Wireless AC 8265 plus Bluetooth 4.2
Immersive VR
Radeon RX Vega M GH graphics, 1063 megahertz to 1090 megahertz and 4GB of High Bandwidth Memory
Supports up to 6 displays with fantastic expansion and connectivity; front and rear HDMI ports, 2 mini Display Ports, 2 Thunderbolt 3 ports and 7 USB ports
For your money (and it is a pretty penny), this is definitely your best bet for the best small gaming PC of all time (so far!)
SkyTech Legacy Mini
---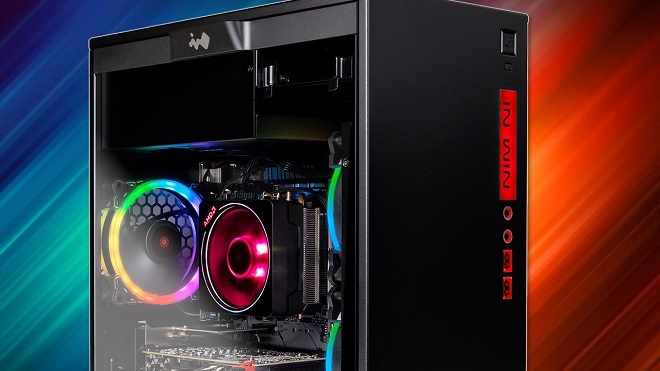 Price: $899.99
The SkyTech Legacy boasts its small footprint and emphasizes its sheer power. This is one that definitely caught my eye and seemed like it catered to my gaming needs. I don't need virtual reality support; I just want to play some tremendous graphical games like Total War Warhammer II and The Outer Worlds. I need to snipe alien beats with fantastic speed and accuracy!
It seems like the SkyTech Legacy can definitely do that for me. Some of the most popular games have been measured on how well they perform on this mini gaming PC, and the results are pretty impressive.
Apex Legends runs like a dream, and so does Fortnite and Battlefield V. Just because a PC is small doesn't mean they can't hold their own with some of the most current Alienware PC's!
Check out its impressive list of features that ship out immediately with the base model:
Ryzen 7 1700 8-Core 3.0 GHz (3.7 GHz Turbo) CPU Processor
500GB SSD – Up to 30x Faster Than Traditional HDD
B450M Motherboard
NVIDIA GeForce RTX 2060 6GB GDDR6 Video Card
16GB Gaming Memory DDR4 2400 with Heat Spreader
Windows 10 Home 64-bit
PCIe AC Wi-Fi with Antenna
1 x HDMI, 3 x Display Port (Version 1.4)
4 x USB 3.1 Gen1 Ports,2 x USB 2.0, 2 x USB 3.0
3 x 120mm RING RGB LED Fans for Maximum Air Flow |
80 Plus Certified 600-Watt Power Supply
Tempered Glass Case
Black | AMD Wraith Spire LED Spire Cooler
1 Year Warranty
Corsair One i160/164
---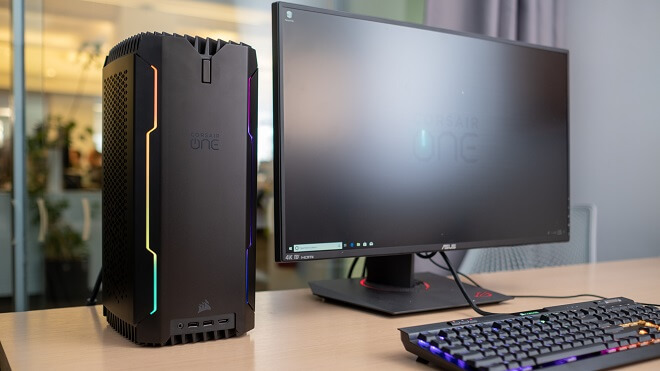 Price: $3,469.00
This has to be one of the most significant mini gaming PC on the market right now, in terms of sheer power. The only problem is that it isn't the most affordable for some people out there. We are talking upwards of $4,000 for it.
I know, I know, but hear me out.
If you are rolling in dough and can afford this PC, definitely go for it. It's a 4K gaming computer that has a beautiful display as well as no skipping even during the most demanding games. It's also an important outlet for creative users as well.
If you are a graphical artist, animator, or illustrator, this computer will open up new opportunities for faster and smoother work. You can upgrade this mini PC, but you won't even need to! It has all the useful bits already built-in.
This is one that lasts.
$4000 will buy a lot, so you can definitely get a good ratio of money's worth for this impressive mini gaming PC.
Intel 9th Generation Core i9-9900K
Nvidia GeForce RTX 2080 Ti
32GB DDR4-2666MHz
480GB M.2 NVMe SSD; 2 TB 5400RPM 2.5" HD
Liquid Cooled CPU/GPU
MSI Trident X/Plus
---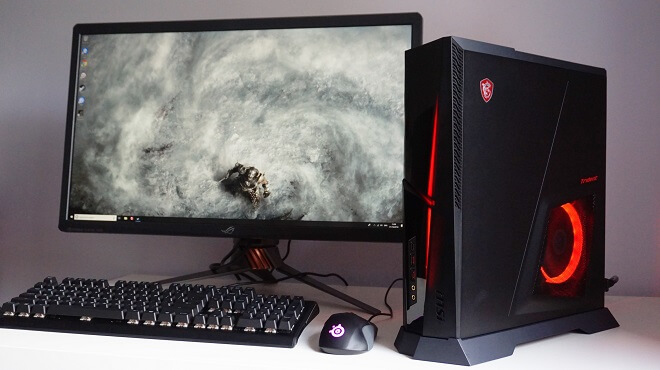 Price: $2,699.00
If that $4,000 price tag is making you balk, the Trident X can maybe make you feel a little better. It balances raw computing power with the price.
I think if I were to choose a mini gaming PC, this would be closer to the one I would pick. Like the Corsair, gaming on the Trident X is just as simple and elegant.
Like the Corsair as well, you can upgrade this mini gaming PC, but you most likely won't even need to. If you need to hook up USBs with work, you're in luck; the Trident has a ton of USB ports for any possibility that comes your way. The model itself is also different, as it utilizes a smaller, more slim style than those of its contemporary models of mini gaming PCs.
For the MSI Trident X, you can find some deals for getting it a little under $2,000, give or take. That is definitely a more palatable option for gamers on a budget. Not exactly ideal, but it isn't the financial sacrifice that the Corsair is.
Intel 9th Generation Core i7-9700K
Nvidia GeForce RTX 2070
16GB DDR4-2666MHz
512GB M.2 NVMe SSD
Air Cooled CPU/GPU
What Is the Cheapest Gaming PC?
---
Okay, so I know that some of us out there (myself included) are always looking for a great deal. I will often spend hours poring over different websites on a particular model of PC I am interested in. I once spent an hour standing around in a store, waiting for a guy to reset a laptop to factory settings so I could get a good deal. Yeah, it was annoying, but I got a hefty $300 discount! Good things come to those who wait, eh?
While you can quickly get access to small gaming PC's on trusty old Amazon, don't forget to peruse some of the best tech sites like NewEgg. I bought my first laptop there, an excellent gaming ASUS model, and it lasted me years. Not saying Amazon isn't the best deal, but NewEgg has all the cool features, as well as some great deals.
Speaking of deals, a lot of gaming PCs fluctuate in price in accordance with different deals provided by specific sites and sellers. I am going to list some of the best deals you can get for gaming PCs.
Cyberpower Gamer Xtreme
---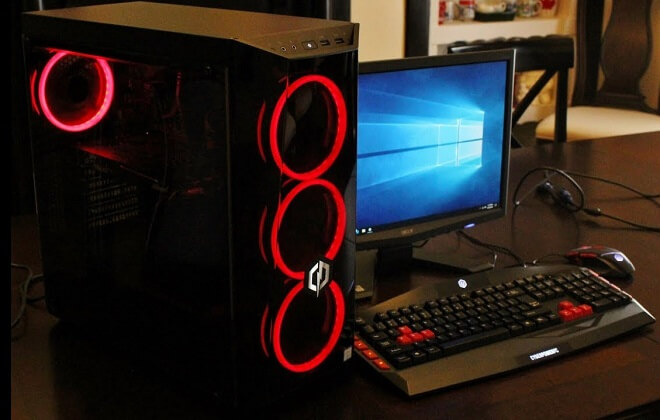 Price: $700 range
Great bang for your buck
Intel Core i5-8400
Nvidia GTX 1060 3GB, 8GB
120GB SSD + 1TB HDD 7200RPM
Perfect for some of the most popular, and graphic-heavy games on the market today
HP Pavilion Gaming Desktop
---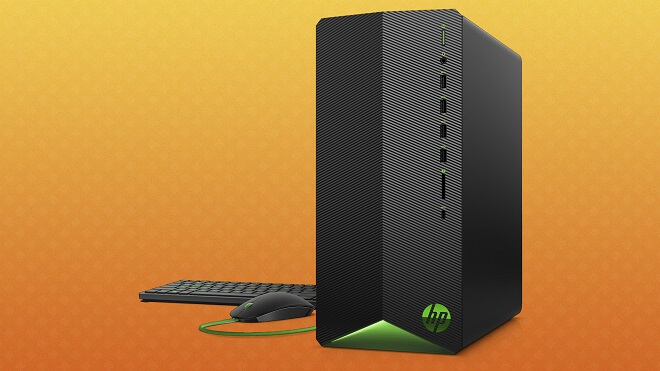 Price: $700-$800 range
This was one of the great PCs I was debating between on my trip to the tech store. It was a tough decision!
Solid performance
AMD's Ryzen 5 series
AMD RX 580
8GB DDR4
Storage: 1TB HDD 7200RPM
Acer Gaming Desktop Aspire TC-780-UR1E
---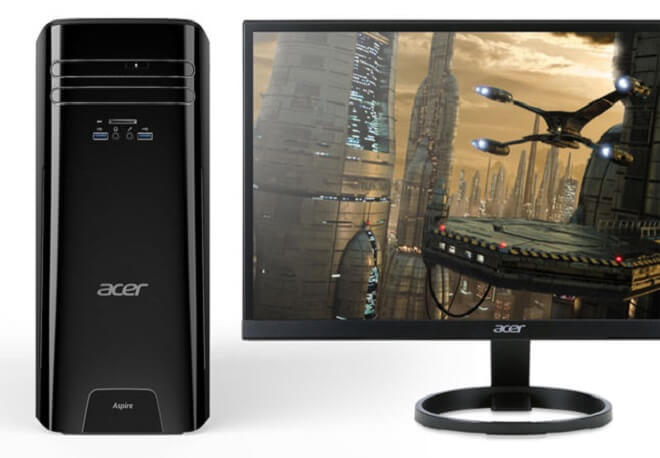 Price: $500 range
This is one I can personally vouch for. I had no idea what PC gaming rig to get, and Acer was a great option for my first foray into serious gaming on the PC. Not only that, but it is a totally affordable option if you are hesitant to drop big bucks on a gaming PC.
Intel Core i5-7400
AMD R9 360
8GB DDR4
256GB SSD
ABS Simpli
---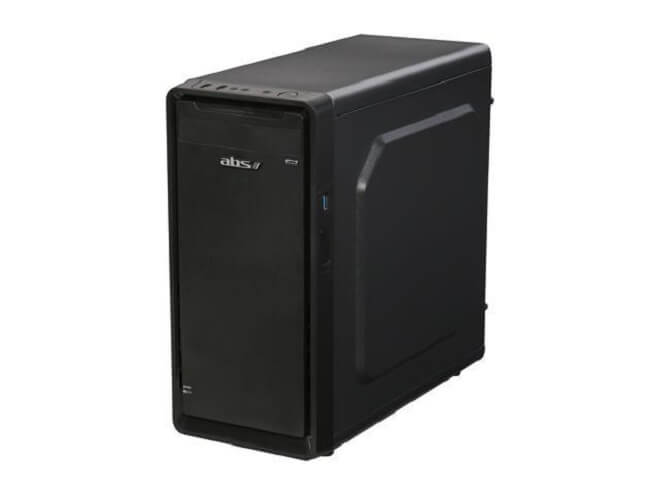 Price: $400-$500 range
Another great opportunity to save some money as well as join the ranks of hardcore gamers. This price point can't be beaten. It is easily upgradable if you wish to and is a top seller. NewEgg is currently out of stock of them, they go so fast.
The downside to this system is that it doesn't offer that much impressive graphical output, but you are easily able to soup it up to your liking. You might not be playing the new Call of Duty at max settings—not yet—but you can definitely make it happen
AMD Ryzen 3 1200
Nvidia GT 730 2GB
8GB DDR4
1TB HDD
SkyTech Archangel
---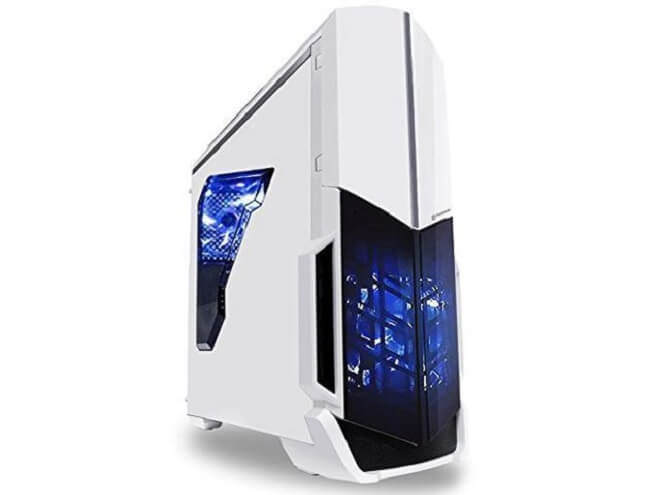 $600 range
While a little bit more expensive than other cheaper gaming PCs, this one makes up for the small increase in price with some seriously great features right out of the box.
AMD Ryzen 3 Series
Nvidia GTX 1050 Ti 4GB
8GB DDR4
1TB HDD 7200RPM
Small Gaming PC: Pros and Cons
---
There are some caveats, as you will only be able to buy the actual PC without accouterments like a keyboard and mouse, whereas this is more common when buying a regular PC.
If you are buying a mini PC at this point, this probably wouldn't be an issue for you. When you buy a high-end PC, you often get all the bells and whistles immediately.
However, purchasing a mini small gaming PC could allow you to customize your PC experience even more. For example, with my laptop, I got to buy a great mouse that I have been using since 2013! You also get to pick a custom keyboard. If that's more your style, a small gaming PC could be great for you.
Conclusion
---
There you have it, gamers. If you are like me and aren't that into getting a heavy-duty gamer rig, effectively pinning you down to your desk, some of these small gaming PC's will be right up your alley. Now you can take it anywhere with you (along with a monitor of course) and experience some serious gaming pretty much anywhere. I believe the future will hold great things for the best small gaming PCs of all time.
Frequently Asked Questions
What is the best mini PC to buy?
---
AMD Ryzen is overall your best option for the best mini pc for gaming.
Is Mini ATX good for gaming?
---
For a smaller budget, they can still pack a punch when it comes to gaming, and it can easily be the best mini pc for gaming.
What is the most powerful mini PC?
---
The Intel NUC 8 Performance-G Kit is a breathtakingly powerful PC produced by Intel.
Are Mini Gaming PC's good?
---
Yes, just like their 'normal' counterparts, these mini PCs can game with the best of them, and sometimes even surpass the quality of full-on desktop computers.
Can you use a Mini PC for gaming?
---
Yes, mini PCs are absolutely perfect for gaming.
Are mini PCs any good?
---
Yes, mini PCs are a fantastic option for those who like the aesthetic, don't want to leave a huge carbon footprint, and want the potential to travel with it easily.
What is the smallest desktop computer?
---
The Intel Compute Stick is the smallest desktop computer available.