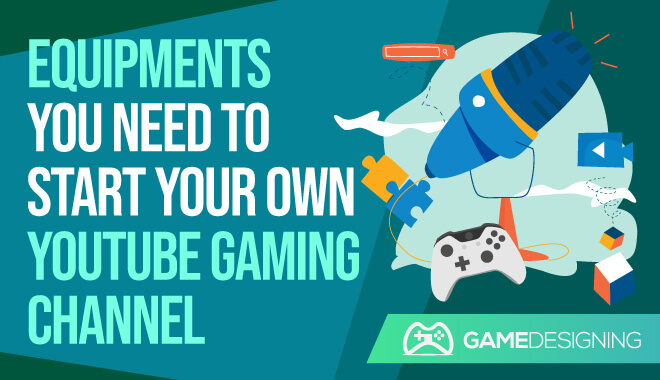 Becoming a content creator on Youtube can seem like a dream job. If you've watched famous YouTubers such as Markiplier, The Game Grumps, or Pewdiepie, you know exactly how rewarding and profitable a Youtube gaming channel can be.
But those YouTubers didn't get where they are overnight. They had to have the equipment they could rely on.
It's a tough choice, you know you need a camera, but which camera will get you the best footage without costing you a fortune. What audio equipment do you need to make your audio crisp, without any background noise, echo, or distortion? How do you even start a gaming channel, and how do you get your audience?
This article will tackle these questions, so you can spend less time worrying about the equipment, and more time filming the next youtube gaming trend.
How to Start a Youtube Gaming Channel
---
To begin with, think about the nature of the channel you want to make. What makes you different from other Gaming Channels? Do you only play retro games? Do you play horror games so fans can react to your biggest freakouts? Do you have a character or persona you take on as you film? Essentially, what is your brand?
This is an important question because there are a lot of youtube gaming channels out there, and while some lucky ones are able to hold an audience by charisma alone (and charisma is very important), it's tough to get attention if you don't have something that makes your channel special.
It's alright to want to be like your favorite YouTubers, and to follow the path they took to success. But don't follow too closely, or you'll run the risk of being derivative.
So what games should you play? Well, the fastest way to gain an audience is to play the games people are talking about.
The newest and most popular games consumers are eager to see are the most likely to attract eyes. Pay close attention to gaming articles and news, see what is coming out and when, and make sure to get it on day one so you can begin streaming. People will be seeking footage of these games, and they may just find your content when they search it up.
However, remember that a lot of other gaming channels will be doing the same. Having a marketable brand that sticks out from the crowd will be important.
Also, playing the newest games may not be what works best for you. There are successful gaming channels exclusively dedicated to Minecraft, or Super Mario Maker 2. Some find success by exclusively playing older games, appealing to a sense of nostalgia or the thrill of beating games that were not made to modern standards.
This is content for a niche audience, but having a niche audience is certainly better than no audience. If you want to have a niche, stick to it and be committed. It may take longer to build a large audience, but if you change what you do you could risk losing the audience you had.
What Equipment Do You Need to Start a Youtube Channel?
---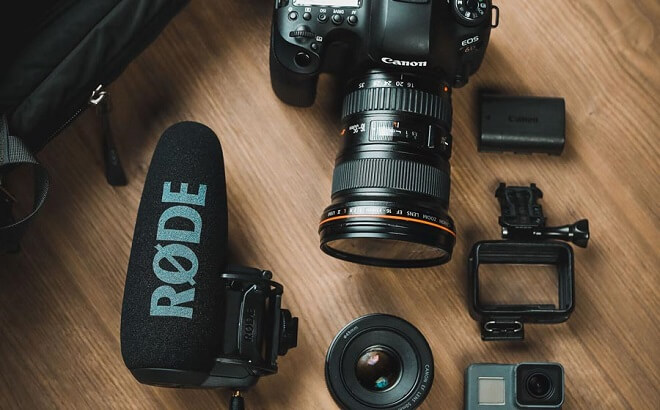 Starting a gaming channel does require some equipment. And it's important to list off what you will need.
To start, you will need your favorite gaming system or PC, and a capture device to store your footage and move it to a computer or laptop if you are using a console. Retro gaming consoles are harder to connect to modern TVs and computers, but some capture devices can connect to them via HDMI cable.
An important note is that game footage will take up a lot of space on your hard drive. It may be better to upload it to the cloud, or to have backup capture cards on hand. You will need some form of editing software if you wish to edit your videos. As well as a camera if you plan on filming yourself.
If you wish to record yourself speaking, you will need a microphone or a high-quality headset. This is best done in a soundproofed room, but there are filters you can find that will help if that's unavailable to you. A stable internet connection is definitely necessary as well. If this seems like quite a list, don't worry, here's a list of some of the best options to get you started.
Cameras
Tolulu Pro Webcam
The Tolulu Pro Webcam is a good webcam on the cheaper end of the spectrum. It has a built-in microphone with automatic noise reduction. The highlight of this webcam is that it also comes with an adjustable tripod, and films widescreen at 110 degrees. Of note though, it only films at 30fps, which while not awful, is not as great as higher-end cameras. Luckily, it makes up for this by filming in HD.
All in all, a great choice for beginners, as while it may not be the top of the line in any one area, it covers many of the ones you'll need to get started without breaking the bank.
AVerMedia Live Streamer 311
It'd be wrong not to mention the AVerMedia Live Streamer 311 on this list. Not only does it come with a webcam that records in HD at 60fps, unlike the 30fps the Tolulu can handle, but it also comes with everything else you would need to get started streaming.
A great all-in-one combo, this set features a surprisingly high-quality USB microphone, a video capture device sporting a hardware encoder that saves up to 4 hours of your footage without clogging up your computer, and access to Avermedia software that will help you set up your streams. All in all, a good all-in-one set for as low as $250.00.
Canon Rebel T7i
The Canon Rebel T7i is on the higher end in terms of price, but it's also a great camera used by professionals the world over. Able to film in HD at 60fps, with built-in wifi and Bluetooth and a 15-55mm zoom lens. If you don't mind spending a little extra to have the best video quality, and a full set of everything from capture cards to extra lenses the T7i is a great choice.
Logitech C920x
The Logitech C920x is an excellent middle ground between price and quality. It has stereo audio with dual microphones, an HD autofocus feature, and films at 1080p. Also, it comes with a free 3-month license to use Xsplit, a popular streaming and recording software. An excellent choice for your channels' needs.
Mevo Start
Finally, there is the Mevo Start, a wireless streaming camera with six hours of built-in battery life. One of the interesting features of this camera is it can be remote-controlled from your phone from up to 100 meters away. It also comes with an app that makes instant live editing possible, saving you a lot of time later. Films in high quality 1080p with built-in 3 MEMS microphone array.
It's about half as expensive as the Canon Rebel, which is not to say it's cheap. But with the ability to control it remotely and edit instantaneously, the Mevo Start is well worth the price.
Microphone
Blue Yeti USB Microphone
Though it has a bit of a high price, the Blue Yeti USB Microphone is consistently regarded as one of the best microphones on the market. It's worth the price too, as sound quality is one of the easiest ways to tell between a novice youtube channel and a professional one. The yeti has a tri-capsule area, an audio sensitivity of 120db, and is able to record sound in ways that would normally require several microphones.
Tripods
The problem with tripods is that a high-end tripod can easily cost hundreds of dollars. For top filmmakers, this makes a lot of sense. You need that tripod to stay stable for even the most complicated of shots. And some tripods are specifically designed for photography, or holding your phone, but not for consistent filming.
AmazonBasics Tripod
When it comes down to it, the AmazonBasics Tripod is a great choice to get you started on your gaming channel. It's lightweight, comes with its own bag, two different bubble view levels, and can extend up to 60 inches high. It's basic but versatile, able to hold most types of cameras with ease. A perfect low-cost choice for the fledgling game channel.
Lighting
If you want to be a professional youtube gamer, you definitely do not want to rely on natural lighting or whatever ceiling lights you have in your home.
Neewer Dimmable LED Video Lights
The Neewer Dimmable LED Video Lights are great for beginners. This pack comes with two adjustable and dimmable lights, as well as some eight-color filters if you want to get creative with your lighting. Incredibly easy to use, these lights are perfect for the up-and-coming streamer.
Video Editing Software
While Adobe Premiere is still a popular choice of editing software, it is a subscription service that can become costly very quickly. If you want to get video editing software that won't cost you monthly, then VEGAS Movie Studio 15 is the way to go. This software can directly upload to youtube, is easy to use, easy to install, and has its own set effects packages to help bring your streams to the next level.
Marketing Yourself
---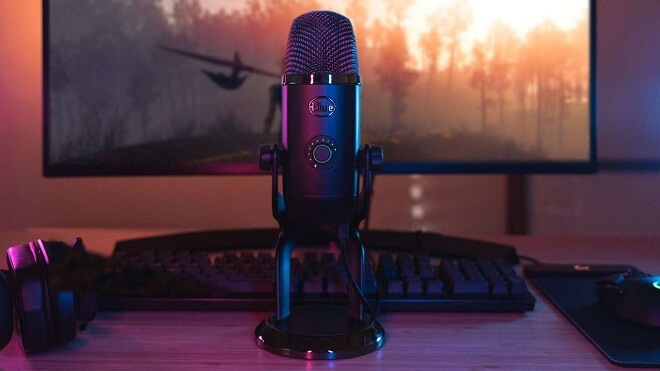 Creating a brand that will appeal to a massive audience is about more than just making the right content for the right audience. You need to make sure they click on your videos in the first place.
Youtube allows you to customize your channel by adding artwork to your banner, a logo, and even a trailer video meant to give newcomers an idea of what your channel is about. Mastering these elements is a crucial step in launching a successful youtube gaming channel.
Have a fun, and easily recognizable logo in mind, it will be the cornerstone of your channel. If you can't come up with one yourself, there are plenty of artists available online who can help you for a small fee. Upwork, Fiverr, and DeviantArt are great websites to find artists who take commissions without breaking the bank.
Make sure your channel description is clear and shows off your personality.
Thumbnails and video titles are also crucial tools to getting more views. Expressive pictures, with big, eye-catching lettering are great for thumbnails. The titles of your videos need to grab a reader's attention. Don't be afraid of using all caps on certain words, or of having a title that builds curiosity without giving away what the video will be about.
Even if you dislike the practice, the Youtube algorithm responds well to clickbait, and if your competitors are going to do it then so should you.
Putting the right Youtube Tags on your videos is another important element to making sure your content finds its audience. Remember, Youtube will prioritize the first few Tags you entered over the rest. The first tag should be the keyword to your video.
If you're streaming Among Us, a popular mafia game at the time of this article; consider using "Among Us" as your first tag, then get more specific to the actual context of your video so youtube knows what your video is about. "Imposter Vent Strategy" is an example.
Then as you proceed down the list, you can go broader with Tags like "Gaming" and "Mafia". The Tags should always be in the order of importance and relevance. Research suggests that between 30 and 40 Tags is the best strategy, and only use a maximum of 4 words in your Tags.
If you're having trouble finding the best possible keywords for your Tags, you can use an online tag generator. Keywordtool.io is a useful tool, as it shows you how often certain Tags have been searched for so you can always pick the highest trending Tags for your videos.
Growing Your Community
---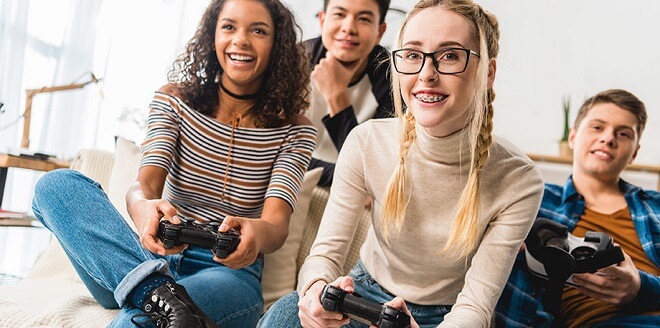 Finally, how do you build an audience for your gaming channel? With Youtube, this often comes down to consistency. You want to release content regularly, so there is always more to watch and your audience doesn't become tired of waiting.
When you start out, it's an excellent idea to have available content ahead of time. If possible, before you launch your channel, film one to three months worth of content ahead of time and begin releasing it according to the schedule you want. Once a week is acceptable for long videos, but for best results strive to release videos daily or every other day.
Making the content ahead of time before you start means that not only will set an expectation for consistent videos, but you will have a bit of a time buffer to film more content.
At the end of your videos make sure you do a call to action. Ask the viewer to subscribe, like the video to help with the algorithm, comment, and hit the bell so they can be notified of when your next video will come out. A call to action will make your viewers far more likely to do the things that will help your channel get recommended to new viewers.
So now you know the tricks of the trade and have an idea of the gear you will need to get started. But before you do, keep in mind, a Youtube Gaming Channel can either be a business, or a hobby.
If it's a hobby, you may get lucky and manage to build a small audience of friends, and that might be good enough for you. After all, it's fun to entertain people and to give them something to enjoy. It may not be profitable, but it can still be worth it in its own way.
But if you want your Youtube Gaming channel to be a business and not a hobby, then you must commit to releasing regular content. You must commit to investing time, energy, and money into making your channel flourish.
There will be times it will be more stressful than fun, especially if you are caught between making more content, family matters, and another job. Sadly, it may take a long time before your audience is large enough for your channel to be profitable, and like any business venture, there is a risk it never finds its audience. That is the reality of the medium.
You have to prove you are reliable and dedicated; willing to battle against the Youtube algorithm, the reality that the content you put your soul into may not get the views you expect, and the costs of keeping your channel going and consistent. It's really hard to get there, but once you have found your audience, Youtube CAN be profitable, and it CAN feel like a dream job.
And with this guide, you'll know exactly what equipment you'll need, and what strategies to take, to get you there.