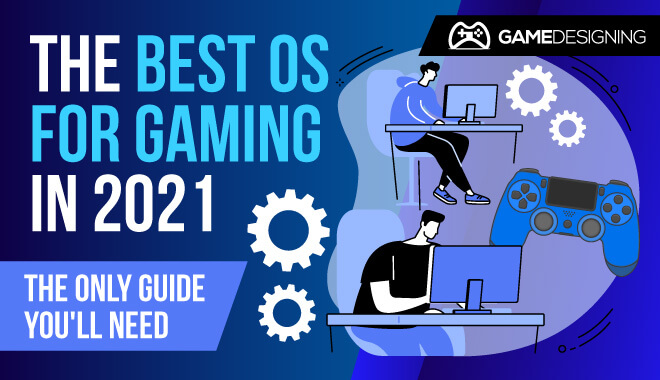 With each passing year, new and impressive games and game consoles are improving by leaps and bounds. Just check out the difference between a game released for the PS4 in its launch year to the Ghost of Tsushima. It's night and day.
And that is just regarding video game consoles, not different gaming OS.
What is the best OS for gaming? Let's take a look at what each major one has to offer.
What Are Operating Systems?
---
Operating systems, or OS, are the various system software that runs programs, runs hardware, and acts as a framework for whichever computer you are using.
For example, all Macs use macOS, Apple's patented operating system. Likewise, Microsoft uses various versions of Windows, with the newest being Windows 10.
Operating systems have predefined aspects like memory usage, CPU type, and more. On the surface, you can see the stark differences between something like Ubuntu and macOS.
If you're only concerned with the cosmetics of your operating system, then you only need to concern yourself with the user interface and user experience. But what if you want to boot up something like Call of Duty: Black Ops Cold War or Assassin's Creed Valhalla? You're going to need something more powerful than a rinky-dink operating system.
While they aren't precisely like consoles, some operating systems are better optimized for gaming than others. Let's see which ones are the best operating systems for gaming.
What Is the Best OS For Gaming?
Here we will list the major operating systems, their various specs, features, and if they're ideal for a gamer.
Windows 10
---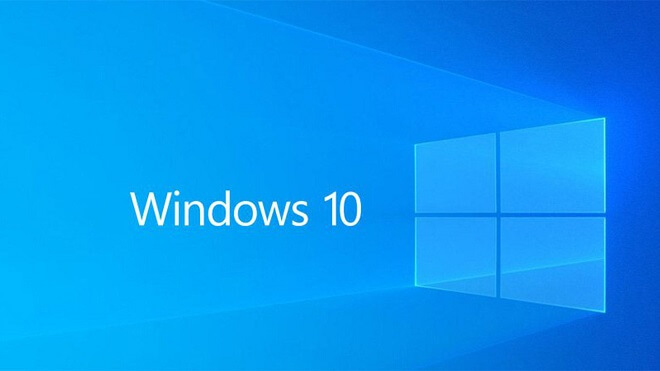 Windows 10 is the latest version of Microsoft Windows. As such, it is a much-improved iteration of the OS that brings together a few unique aspects.
For example, PC players can fully integrate games with Xbox LIVE, have full controller support, and more. Windows 10 is perfect for those new to PCs and PC gaming.
Windows 10 has improved upon nearly every aspect of Windows operating systems and is easily one of the best iterations of Microsoft software since the glory days of Windows XP. With the way things are going, we could easily see Windows 10 being the default Microsoft operating system for over a decade.
After five years, Windows 10 is on over a billion different Microsoft devices.
Price
---
Windows 10 Home costs $139. This is perfect for PC users stuck in the past to finally catch up with the times. There's nothing inherently wrong with past operating systems.
Still, crucial support from Microsoft could eventually be cut off from you after several years as the company shifts the focus to their newest OS. If you are upgrading to Windows 10, you should ensure that your CPU, GPU, and RAM are all updated in some way, as this optimizes your PC for excellent gaming potential.
Since Windows 10 is so far spread in the PC world, prices vary by processor and PC model. You could snag a budget gaming desktop or an Alienware gaming laptop worth thousands of dollars.
Specs
---
It doesn't take much to actually run Windows 10, and it comes preinstalled on every Microsoft device.
Processor: 1 gigahertz (GHz) or faster processor or SoC.
RAM: 1 gigabyte (GB) for 32-bit or 2 GB for 64-bit.
Hard Disk Space: 16 GB for 32-bit OS 20 GB for 64-bit OS.
Graphics Card: DirectX 9 or later with WDDM 1.0 driver.
Display: 1024 x 600 or above.
Display Features
---
Windows 10 offers a lot of customization and tweaking of display features. If you want to change the resolution, text size, or even the color scheme of your layout, there are a few things you can do.
Primarily, you would want to press Start, go to Settings, System (a picture of a gear), then Display. From here, you can choose your scale and layout, display resolution, display orientation, and set up dual monitors if you have them.
Performance
---
The performance of Windows 10 is pretty reliable, regardless of graphics card or CPU. Again, it depends on the computer model you use. You could have an impressive MSI gaming laptop, an Intel Core i7, and an NVIDIA GeForce GTX graphics card. Or maybe you have a Dell computer with a limited GPU, CPU, and hard drive but superb usability.
Either way, Windows 10 is excellent for gaming and is far and away, the champ when it comes to the best gaming OS.
Windows 8
---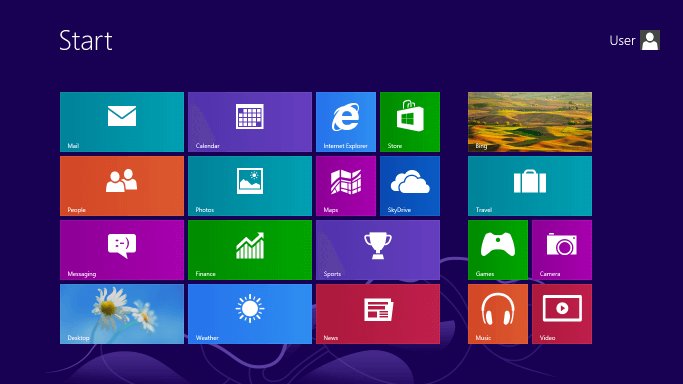 Windows 8 was the Microsoft operating system before the current one. As such, it isn't as robust as Windows 10 in a few ways. For example, on Windows 8, you don't have the full version of DirectX available to you. DirectX 12 is only suited for the newest operating system.
However, game companies and developers still develop games that are compatible with Windows 8, so if you're nervous about it becoming obsolete, fret not.
Keep in mind that Microsoft and game developers theoretically could stop support for Windows 8 in the future. While there are no plans for this on the horizon, obsoletion is a genuine possibility.
Price
---
The price for computer users who want Windows 8.1 will have to pay starting at $119.99 to have access to it. If you buy a current PC, it will have Windows 10 preinstalled, so we don't recommend outright purchasing a different, older OS, as Windows 10 is optimized for gaming.
Specs
---
The minimum specs to run Windows 8.1 are:
CPU: Various
CPU Speed: 1 GHz or faster processor.
RAM: 1 GB RAM (32-bit) or 2 GB RAM (64-bit)
Video Card: DirectX 9 graphics device with WDDM 1.0 or higher driver.
Pixel Shader: 2.0.
Free Disk Space: 16 GB available hard disk space (32-bit) or 20 GB (64-bit)
Display Features
---
The main improvement upon operating systems before Windows 8 was the emphasis on supporting the use of multiple monitors. Of course, you have all of the great standard options of changing the text size, scale of everything, resolution, and more.
Performance
---
For now, the performance on PCs operating with Windows 8 performs well. The only real downside to using Windows 8 is that specific graphical programs like DirectX can't progress past a particular version.
For example, you can't use DirectX12 on Windows 8. Other than that, you can skate by playing pretty impressive games.
macOS
---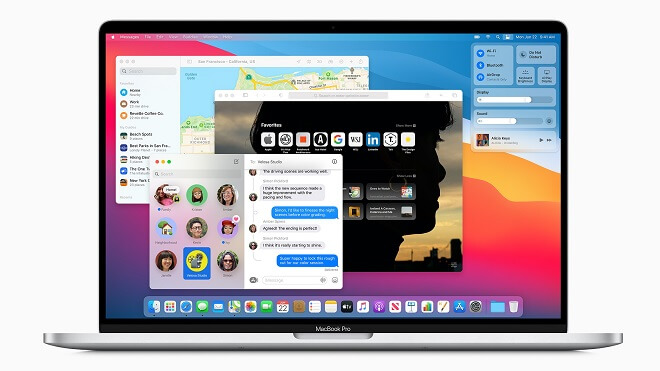 Die-hard fans of Apple still have a dog in the race. While Macs have always prioritized fantastic design, optimization, and sleek user interfaces for things like graphic design, they have become more gamer-friendly.
Let's look at some of the critical aspects of macOS and see if it holds up to the high scrutiny of gaming requirements.
Price
---
The only way to get a hold of macOS is to buy a Mac computer. Whether it is the MacBook Air or iMac Pro, you can only use macOS on Mac products. With this in mind, the price you pay for macOS depends entirely on the Mac product you buy.
For example, it might cost you considerably more to use macOS on a MacBook Pro than a MacBook Air. This makes buying for the operating system a bit easier than with Windows, as your choices are more limited in a good way.
Specs
---
Let's look at the technical specifications for an iMac, the standard desktop model for Apple computers.
Display: 21.5-inch (diagonal) LED-backlit display.
Processor: 2.3GHz. 2.3GHz dual‑core Intel Core i5, Turbo Boost up to 3.6GHz.
Price: $1,099. $1,299.
Memory: 8GB of 2133MHz DDR4 memory.
Storage: 1 256GB.
Graphics: Intel Iris Plus Graphics 640.
Video: Support and Camera. FaceTime HD camera.
Audio: Stereo speakers.
Display Features
---
This is where macOS really outperforms nearly every competitor. Apple prides itself on an excellent user interface, and it shows.
The resolutions you can access with macOS are fantastic, sleek, and clear. You have brightness automation, scale and layout tweaking, Night Shift mode, transparency and contrast settings, and more.
Performance
---
Macs perform beautifully. Even with games, macOS makes the most of its world-class hardware and software.
Since Macs don't precisely prioritize gaming, the GPU, graphics cards, and other crucial gaming aspects are put on the back burner. If you are looking for a great operating system for widespread use, macOS is perfect. However, it isn't ideal for hardcore gaming.
Ubuntu
---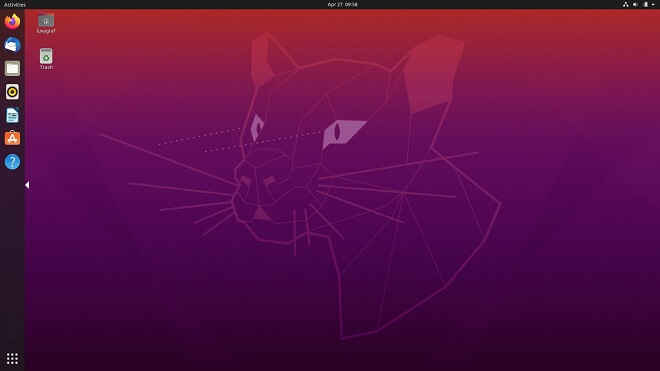 One of the most famous operating systems for Linux, Ubuntu is slowly making inroads in the gaming world. Out of the three central operating systems, Windows, Mac, and Linux, Ubuntu is perhaps the weakest.
However, game support is ever-growing, and possibly Linux and Ubuntu will provide a safe harbor for hardcore gamers in the future. There are other aspects of Linux, like Lakka, which can directly emulate console games.
Ubuntu, however, doesn't have that same power.
Price
---
Following the Linux example, Ubuntu has always been free to download and operate. This is great for those who want something different than Windows. The open framework allows for unique and exciting new computing experiences.
Specs
---
Processor: 2 GHz dual-core processor.
Memory: 4 GiB RAM (system memory)
Storage: 25 GB of hard-drive space (or USB stick, memory card, or external drive but see LiveCD for an alternative approach)
Graphics: VGA capable of 1024×768 screen resolution.
Either a CD/DVD drive or a USB port for the installer media.
Internet access is helpful.
Display Features
---
There are a few unique as well as standard display features with Ubuntu. You can change the 'temperature' of the screen, the lock screen background, screen brightness, and dual monitor support.
Performance
---
Once again, Ubuntu isn't optimized for gaming. While you can access individual titles, it isn't recommended that you buy and download heavy-duty titles like the newest Assassin's Creed or Watch Dogs: Legion.
What it does, it does well. It just can't hold a candle to Windows 10.
Conclusion
---
If you are a hardcore gamer, you will want to gravitate towards one of the Microsoft operating systems. While a few of the more recent ones will cut it in terms of gaming, you should really consider Windows 10 as your go-to. This is the operating system you choose if you want to play graphically impressive games like Death Stranding, Red Dead Redemption 2, and more.
However, if you are more interested in casual gaming with an excellent user interface, perhaps something like macOS will check all of your personal boxes.
With that in mind, Microsoft Windows has been the mainstay for both casual and professional gamers over the decades.
Either way, you should do your own research into what gaming preferences speak to you most. Whichever you choose, you can always experiment with things like Ubuntu, Lakka, Fedora, and more. You aren't stuck with the operating system you buy.