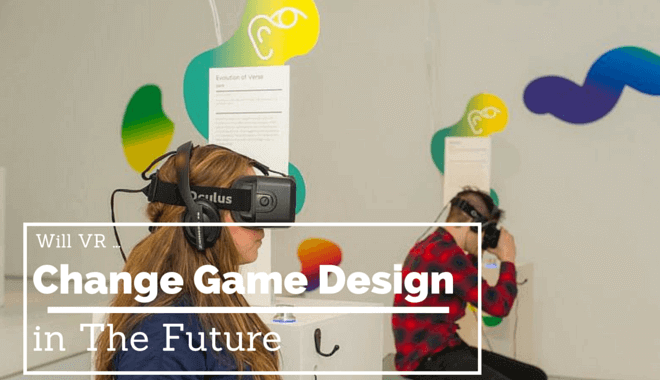 Virtual Reality. It's been around for over two decades, but it hasn't been able to hit the mainstream and stick–until recently. You're probably familiar with or have at least heard of, Oculus Rift. Let's do a quick rundown: Oculus Rift is a virtual reality headset that was introduced a few years back in a crowdfunding campaign.
The Kickstarter campaign officially started in June 2012, and ended in September of 2012, after raising nearly 2.5 million dollars. In 2014, Facebook and Mark Zuckerberg acquired Oculus Rift for 2 billion dollars. Regardless of who owns what, Oculus Rift has been a huge influence on the forward progress of virtual reality headsets in the past few years.
The design showed people that virtual reality might actually have a place in the future of gaming.
Several big names have been hard at work designing their own VR headsets. Sony has one, with its Project Morpheus slated for a late-2016 release. It will only be compatible with Playstation 4 and their Vita systems, which makes sense. Google, Steam, and others have thrown their hats into the ring with their own varying VR designs.
It's Coming, But What is "It?"
---
With everyone designing headsets of their own, what does this mean for games? It's hard to say for sure, but we can make some educated guesses based on what we're seeing so far. As technology develops, we might see the surmounting of some glaring obstacles. As it stands right now, for example, AAA style games aren't really VR-workable.
A real challenge for adapting FPS games or RPG games, where the player-character can move freely throughout the world, is that aspect of the movement. Players at home in a living room set will only have so much space in which they'll be able to move…
Considerably less space than will be rendered in a AAA game. Anytime you have a world bigger than the room the player is physically playing in, you'll have an issue.
On the other hand, with AAA games most likely out of the equation for now, the playing field is leveled. Smaller indie developers have been responsible for some really simple, really fun games. Usually, these games come from creative new gameplay mechanics or an innovative twist on conventional mechanics.
As game devs continue their foray into VR, it's the indie devs that can afford to take the time to look at gaming "problems" in a different way and get creative with their gameplay. It's these out-of-the-box mechanics that could lead to great virtual reality games.
The Spins
---
Another limiting factor, aside from physical space, is the motion sickness that has, so far, accompanied prolonged headset use. It turns out that tricking your brain into another reality can have a nauseating effect if sustained for too long.
In lieu of incepting ourselves into a virtual reality world that we really think is real, developers will have to factor in the duration of play. The implication of that is shorter games!
Instead of keeping a player engaged past his or her tolerance point, game design that gets the player in and out more quickly will be the new M.O. We already see these kinds of games being developed. Headmaster, which is a soccer header simulator (not to be confused with the Hogwarts simulator of the same name, which has yet to be created).
It's literally just heading soccer balls into nets, with various challenges being added to keep the player challenged. The trailer for the game shows targets with point multipliers, obstacles, and goal targets outside of your typical soccer net.
The soccer balls are fed right to you, like the pitching in home run derby, so the movement obstacle is avoided. You, as the player, just need to make sure you aren't going to head-butt anything. It's also likely that, even though the game will be fun, you won't want to play it for hours.
That likely keeps players in a nausea-free play duration (unless the feeling is exacerbated by aggressive headers). We'll likely see a lot of these almost Wii-sports-esque games at the beginning of this VR reboot phase.
The Recap
---
So that's pretty much the story for now. To be effective, games will need to be short, and the gameplay mechanics will need to be innovatively reworked. Between nausea induced by prolonged VR play and the spatial restrictions, the virtual reality format isn't ready to accommodate AAA games in a way that would be anything but tedious for the player.
With any luck, we'll be looking at some really cool games from clever indie developers. There has been a wonderful return to sidescroller games in the past several years, time for the dimension-pendulum to swing back the other way, and give us some full-blown 3D VR.
Questions Related to Gaming: