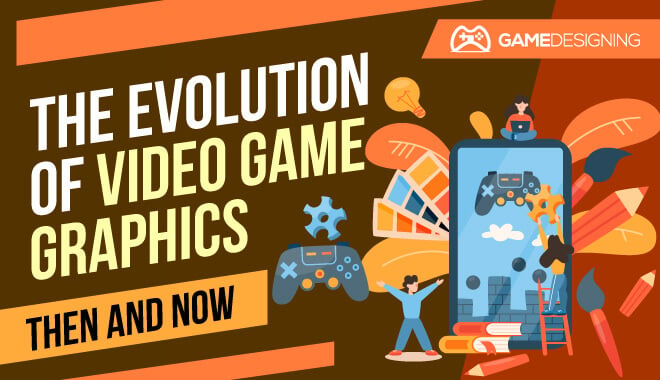 Video game graphics have changed so much in the last 20 years that it's almost funny what our favorite games looked like in 2000. Let's go back through history and take a look at how the graphics of gaming has evolved.
Early Arcade Game Graphics
Okay, so early arcade graphics aren't exactly pleasant to look at by our lofty modern-day standards. However, for 'back in the day,' these graphics were:
(a) all gamers had; and
(b) pretty impressive.
Never before had so many colors and wild animations appeared on the screen. This was miles away from Asteroids. This was before graphics were a huge selling point for games. Today, good luck in trying to get people interested in a video game that doesn't exhibit a good art style.
So you have things like the aforementioned Asteroids, where the player partakes in an interstellar shoot 'em up, destroying asteroids at every turn.

That was in 1979.
There was little processing power for impressive graphics, so developers had to make do with what they had. However, there were exceptions.
Star Wars, which used insane 3D color vector graphics and even audio clips from the wildly popular movies, was a smash hit. Games like Star Wars would eventually pave the way for console games like Star Fox and other graphical innovations.
Early Console Game Graphics
After gardening more processor power, game developers were able to break out of the limitations set by older gaming systems. Not only were video games moving into the home full time, but they were becoming more polished and better to look at (at least by 1980s standards).
The Atari 2600 took arcade games out of the crowded, loud arcade hall and brought them into the living room. While arcades took a financial hit from this, gamers got all the benefits.
Fast forward a few years, and you have the first Nintendo console, the Nintendo Entertainment System (NES). The NES had some fantastic video game graphics. Look at games like Punch-Out!!, Kirby's Adventure, and Castlevania III: Dracula's Curse.
These games all but made the 1970s and 1980s arcade titles look like amateur hour.
Then comes the powerhouse: the Super Nintendo. This console is still lauded as being one of the best ever made. It brought games like Donkey Kong Country, Super Mario RPG, and Star Fox to gamers everywhere.
These games basically put the advancement of video game graphics into warp speed.
Gaming Graphics Timeline
Let's break down the advancement of video game graphics by different eras, specifically dealing with 'bits.'
The 16-bit Era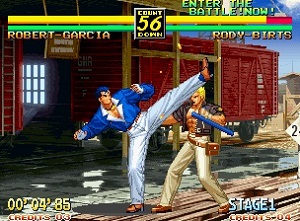 The 16-bit era, or the fourth generation of video game consoles, was when consoles like the Sega Mega Drive/Genesis, Super Nintendo, Neo Geo, and Compact Disc Interactive (CD-i) were reigning supreme.
This era began in 1987, involved insane video game graphics developments, like those for the newly released GameBoy, and ended pretty late.
The Neo Geo, the last holdout in the 16-bit era, was discontinued in 2004.
For almost 20 years, video game developers were creating iconic games in this console generation.
The 32-bit and 64-bit Era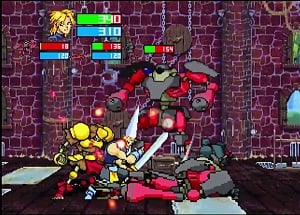 The 32-bit, 64-bit, or fifth-generation console era, began in 1993, lasting until 2006. Although not as long-lasting as the 16-bit era, the 32-bit era brought gaming graphics to a new level in a short amount of time.
This is where 3D polygon graphics, better resolutions, analog controllers, and CD ROM game storage were the day's improvements.
The main 32-bit/64-bit consoles were the Atari Jaguar, Sony PlayStation, Sega Saturn, and the Nintendo 64 (get it? 64? Like 64 bits? Okay, I'm done).
This is where the innovations of video game graphics took a steep uptick. You were seeing fully realized 3D worlds for the first time.
Booting up games like Silent Hill, Super Mario 64, and The Legend of Zelda: Ocarina of Time was like experiencing actual magic firsthand. While the Nintendo 64 was extremely popular, the clear winner of the 32-bit era was the Sony PlayStation, shipping well over 100 million units.
Modern Day Game Graphics
After the fifth generation of video game consoles, things started to get serious, for real this time. What came next was the next 4 PlayStations, the Nintendo Wii, Switch, Xbox, Xbox 360, and all of the others. It's redundant to say that video game graphics on these consoles were impressive.
Take one look at the cinematics for games like Final Fantasy X.

Amazing stuff, and not too bad by today's standard either. It was like watching movies, but you PLAYED them.
With the rise of even more powerful consoles, graphics, in turn, grew more impressive. Video game graphics today make arcade games, and the 1980s look like the Stone Age.
The Most Graphically Intensive Game
With the rise of impressive graphics came game development pioneers who wanted to push the medium to its limit. With all of this insane graphical technology, let's see what's possible.
Games like Crysis, The Witcher 3: Wild Hunt, Grand Theft Auto V, and Red Dead Redemption 2 have all pushed consoles and PCs to their limits.
But what is the most graphically demanding PC game? That honor belongs to Metro Exodus.

This third installment in the post-apocalyptic Metro series, Metro Exodus takes players out from the grimy sewers and subway tunnels and throws them into the bright light of the outdoors.
With this new, bold step for the game's story, so too comes a considerable step up in graphical demand and capability. Even with AMD Radeon or Nvidia GeForce GTX graphics cards, Metro Exodus will even have top-of-the-line PCs sounding like struggling locomotives.
Regardless, Metro Exodus looks absolutely fantastic. If you're able to run this graphically demanding PC game, you won't regret it.
Video Games with the Best Graphics
Now that we went over some history let's see which great graphic games blow others out of the water.
Far Cry 5

Ubisoft is pretty consistent with graphics, especially the Far Cry franchise. Although considered to have repetitive elements by some critics, the environments in the Far Cry games are always a positive aspect.
Far Cry 5 takes this to a whole new level. Players are dropped into a hostile Montana wilderness, populated by forests, mountains, and lakes. All of these graphical aspects immerse the player and pulls them into the story.
Along with excellent motion capture for the acting and insane particle effects, Far Cry 5 is easily the best the series has ever looked at, period. Plus, it's a hell of a lot of fun.
Kingdom Come: Deliverance

One of my favorite games of 2018, Kingdom Come: Deliverance, plants you in the heart of 1404 Bohemia. This includes all the good and bad of medieval life.
You play as Henry, a humble blacksmith. You quickly learn the ropes of becoming a fierce knight, all with the backdrop of a stunning and immersive graphical environment.
When players aren't wandering around breathtakingly real-looking cities, the insanely detailed wilderness will have players on their guard, as well as marveling at the quality of the graphics. This beautiful countryside is both peaceful yet hostile, crawling with bandits, enemy knights, and unsavory characters. The game is exceptionally graphically intensive.
If you play on the PC in particular, the system will sound like it's about to give out. However, it's one of the most immersive games of the last few years if you can handle it.
The Witcher 3: Wild Hunt

The Witcher 3 always makes lists. Whether it's game of the year, best story, or best graphics, you can't seem to escape its influence. And that's fine. Why would you want to?
Geralt has never looked better (or worse, if his scars and pale skin is any indication), and the game world is a stunning mix of urban, rural, and wilderness environs.
One minute, players will be riding their horse, Roach, through the bracken, swamps, and forests of the massive world. Next, they'll find themselves in a seemingly quaint village, haunted by some manner of beast.
The essential thing is that the graphics help make the Witcher 3 somehow seem real. And that's saying something for a game with werewolves, vampires, and undead babies (seriously, there's a whole questline around an undead baby).
Like other graphically powerful games, players' systems will be working overtime. It only makes sense, given how big and detailed the world is, along with the fantastic character and enemy detail.
Red Dead Redemption 2

Come on. You knew it would be on here. Rockstar's other flagship series is arguably more impressive than Grand Theft Auto.
There's nothing like riding your horse into the diverse wilderness of Red Dead's open-world environment. But the wilderness is only part of it. The towns and cities you visit are fantastically realized.
Not only that, but the gameplay is realistic, fun, and looks fantastic. Sometimes you'll enter gunfights just to see how cool they look. Particle effects like explosions look real, and exhilarating missions like defending your camp from the Pinkertons, as well as robbing a train, are graphical standouts.
However, I think Red Dead 2 is best when the player is exploring or merely existing in the world. Many of my most memorable graphical gaming moments are sitting on a bluff overlooking a valley, with an outlaw who tried to rob me hogtied next to me.
I'm watching the sunrise (along with my incapacitated friend) and drinking out of a dirty tin coffee cup. You can see Arthur's breath in the cold morning air. It all comes together in a fantastic, unparalleled gaming experience.
Grand Theft Auto V

Two Rockstar games on the list?! Hey, if you consistently crank out quality games with some of the best graphics in the past 50 years, you're going to get recognized for it. Those who maybe aren't into the wilderness of Red Dead Redemption 2 may prefer the hustle and bustle of the chaotic Los Santos.
Grand Theft Auto V is apparently a game we can never escape from. Released in 2013, it's still a beautiful and realistic-looking game. It can put even modern PC graphics to the test, despite being almost a decade old.
Rockstar states that GTA V is ideal at 4K resolution. This basically means you need a computer on par with NASA to get it to its optimal settings. That doesn't mean that anything less than 4K isn't good.
In fact, even in less than optimal settings, GTA V is an absolute pleasure to behold.
Crysis 3

Crysis 3 is the, you guessed it, the third installment of the graphically notorious Crysis games from Crytek and EA.
The original Crysis was famous for launching the meme "…but can it run Crysis?". This was usually when someone would show off their computers or boast about graphics cards, etc.
Crysis 3 carries on the tradition of absolutely beating your computer into submission. Crysis 3 takes place in a harsh jungle, and as such, Crytek made Crysis 3 the standard in testing if a computer can effectively run graphically intensive PC games.
Again, running Crysis 3 at minimum is adequate for many systems. However, if you want the full experience, you're going to need to up your PC's graphical capability tenfold. However, if you can do so, Crysis 3 is a fantastic graphical experience.
The Future of Gaming Graphics
Hopefully, by now, you can see the insanely fast process of not only graphical upgrades but the overall quality of video games. Over the years, video games and their appearances have grown exponentially.
Where to go from here?
I don't know about you, but we're psyched for what comes next for video game graphics.