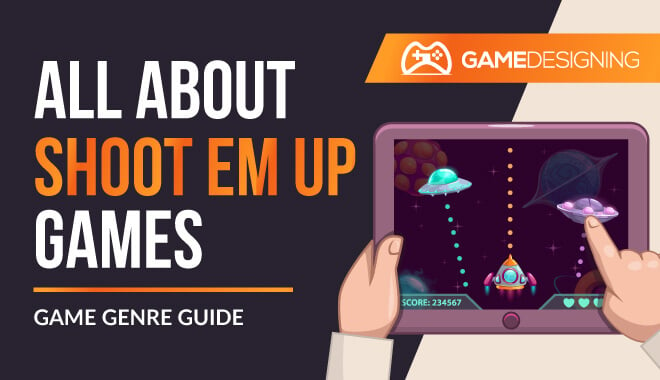 It was late summer 2008. We had hits like Metal Gear Solid 4 and Battlefield: Bad Company released.
However, Xbox Live Arcade released the sequel to the wildly popular game Geometry Wars: Retro Evolved. Retro Evolved 2 continued the first game's wild visuals, beautiful colors, and addicting, fast-paced gameplay.
After I downloaded it, it wasn't until well after midnight that I realized I had been playing for hours. My brain was fried, (in the best way), trying to dodge all of the insanely well-crafted and threatening enemies. Trapezoids, triangles, squares and more were gunning for me, and I had to survive no matter what.
It's just your one ship versus thousands as you try to survive as long as you can while beating your Xbox Live friend's scores on the leaderboard.

I'm not usually a gamer that has to make myself be known on the leaderboard, but Geometry Wars puts your personal score next to your friend's score, so you're fully aware of how close you are to getting some serious bragging rights.
Geometry Wars is the perfect example of what gamers and developers refer to as a 'shoot 'em up. It's you, your weapons, and countless enemies all bent on seeing you dead.
How will you react?
History, Asteroids, Space Invaders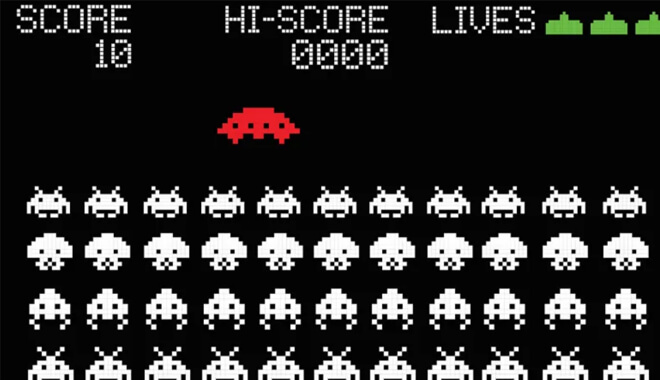 Okay, what is a shoot em up game? Basically, it's when a player is tasked with defending themselves from an ungodly barrage of enemy fire. The enemies in these titles are hellbent on destroying the player, and you have to move and fire fast.
It tests both your hand-eye coordination and reaction times.
Way back in 1962, a computer game was released called 'Spacewar!'. In it, the players would assume the role of one of two spaceships, named the 'needle' and the 'wedge'. It was a competitive multiplayer shoot 'em up, with two players dogfighting each other on-screen.
I was surprised to learn that we had been so far advanced with multiplayer in the early sixties. Spacewar! paved the way for emerging titles that would come along in a decade or so in the form of the insanely popular Asteroids.
In Asteroids, the player is constantly bombarded by the titular asteroids, and you're frantically shooting and flying around to avoid them. Not only were these games breaking new ground, but they were easy to control and had simple, yet captivating visuals. It was a perfect package for a fledgling game genre.

Games like Galaxian and Space Invaders furthered the genre down its evolutionary path. Space Invaders was a 'fixed shooter'; the player was confined to the bottom of the screen while the imposing wall of alien invaders kept speeding up and looming over the player.
The player is tasked with shooting up and timing their cannon fire just right to win. It was an arcade smash hit in 1978. A few years later, it had earned upwards of $4 billion dollars. In 2019, that's the equivalent of a little over a staggering $10 billion dollars in revenue.
Space Invaders brought video games to the mainstream and ushered in a video game golden age, which lasted from the late 1970s to the early to mid-1980s.
You can thank shoot em ups for making video games a pop culture phenomenon they are today. What would the world of gaming be like without the invention of the shoot em up? I dare not even imagine such a world.
Even in a game from 1978 can give you a rush of adrenaline. Not only that, but older shoot 'em ups have held up pretty well. You can easily play Asteroids and Space Invaders from an Internet browser.
My fellow classmates and I would often get in trouble for accessing such games in class when we were supposed to be 'learning' and 'bettering ourselves' Psh!
This is the essence of the shoot 'em up genre. It's all about survival and defending yourself for as long as you can. Sharpened reflexes and keen eyes are your bread and butter here.
Shmups & Bullet Hell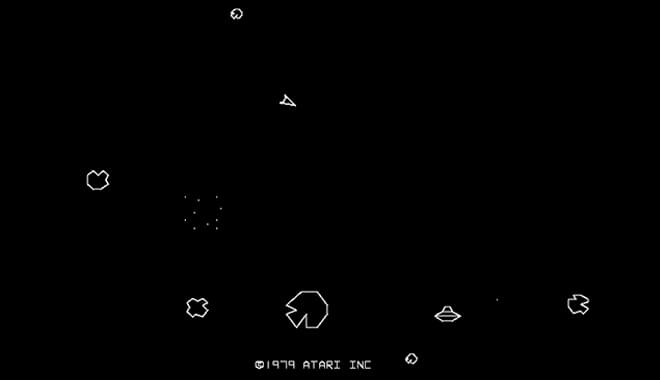 What does shmup stand for? 'Shmup' is merely the affectionate, shortened term for shoot 'em ups. In fact, I'll be using that term from now on. Shmups like Asteroids paved the way for several sub-genres as well.
Games ominously called 'bullet hells' were released all throughout the 1990s and 2000s. Mainly coming from Japan, bullet hells, (danmaku, meaning "barrage" and "bullet curtain" in English), would be intricate shmups where the player is truly tested by seeing if they can survive.
Gone is the relative ease and difficulty slope of Asteroids and Galaxian. In bullet hells, players are thrown into these bullet curtains, and most don't survive. Beating one is an amazing achievement.
The release of the popular vertical bullet hell, Ikaruga was a watershed moment for this sub-genre. It became very popular and saw releases for the GameCube, Xbox 360, Nintendo Switch, PC, and the Sega Dreamcast.
It brought shmups back to the forefront for a period of time. Bullet hells provide the players with a means to defend themselves and that's it. What follows is usually a beautiful, intricate display of visuals. It's truly an art style.
The enemies' patterns, along with weapon fire, often create stunning tapestries, (or curtains), that weave in breathtaking graphical power with demanding yet satisfying gameplay.
Twin-Stick Shooters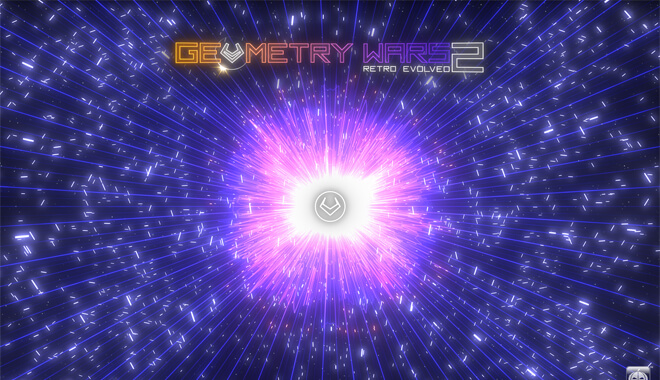 So how do shmups advance at this point? I mean, they're addictive, sure, but how does this genre innovate from here on out. Well, something called multidirectional, or twin-stick shooters happened.
What is a twin-stick shooter? It's when the player uses both analog sticks on their controller for moving as well as shooting.
For example, you would use your left analog stick to move around the map while the right analog stick is merely pushed in a direction you want to fire.
This adds more fluidity to the shmup genre, as it gives the player more freedom of movement, allowing to them possibly survive for longer. My old favorite, Geometry Wars: Retro Evolved 2 is one of these, which makes it work well.
I don't think a game of that magnitude and speed would be able to function without a twin-stick shooting design.
Enter the Gungeon
You may think that the shmup is a one-note genre, not destined for longevity. However, with the recent release of the widely praised Enter the Gungeon, detractors couldn't be more wrong if they tried.
Released over the course of 2016-2017 on Microsoft Windows, OS X, Linux, PlayStation 4, Nintendo Switch, and Xbox One, this modern shmup is a roguelike with an interesting story.

The players in the game need to go back in time to acquire a gun to get rid of the past. Time travel plot? Strong sci-fi elements? Multiple protagonists? Count me in! The player is introduced to an ingenious mix of the dungeon crawling and bullet hell genres.
The player must fight their way through a predefined as well as a procedurally generated dungeon, looking for a gun on a distant planet to change the past.
Adding an existential and meaningful story to an arcade-style game is a breath of afresh air, one that shmups perhaps needed. Ad much as I loved Geometry Wars, I will say it lacked in the story department. You weren't even aware of the horrible family lives of the evil trapezoids hellbent on killing you.
Enter the Gungeon tackles themes of regret, wanting to do things over, and loss. These themes usually found in dramatic RPGs or first-person shooters aren't the norm for this kind of genre title.

The game came about from a small team departing Mythic Entertainment and basically coming up with the background story and concept of the game over lunch.
That fateful lunch meeting paid off bigtime; aside from some minor complaints like a high difficulty and some issues with weapon diversity, the game was released to much fanfare and some killer sales figures.
As of 2019, it has easily sold over a million copies on all of its platforms combined. No small feat for a bunch of guys throwing around ideas.
The Future?
Shmups have been around since video games were basically invented. They have been there every step of the way: through countless births and deaths of great franchises, genres, and game gimmicks.
What does the future hold for it? Mobile platforms have been a great boon for the shmup genre, with some addicting titles easily available. You can find some great ones here.
I believe that releases like Geometry Wars and Enter the Gungeon give a glimpse of a bright gaming future that includes tons of great new shmup titles.
Game developers are constantly getting new ideas, so I'm confident that we could see any number of successful smash hits that could rival the success of Space Invaders and Asteroids.
Image Sources: (gizmodo, gaminghistory101, thatsitguys)