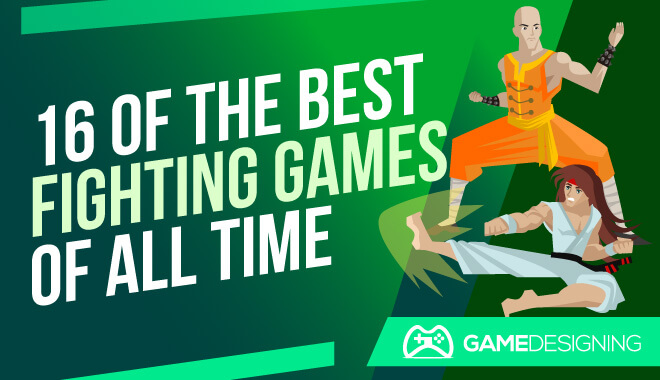 Fighting games have played an integral role in the timeline of video games.
They allow online players to beat each other to a pulp, friends to compete until the early hours of the morning, and video game players to test their skill against the AI.
Since there are so many titles, we wanted to find the best fighting game. However, it's not as easy as just looking at a positive review or seeing what every critic loved.
No, we had to see what games did what best. Along with that, we wanted to see what games offered the best content and what gamers liked.
What's your preference?
Whether it is 2D fighting games, new fighting games, or something completely different, we'll find exactly what you need to scratch that gaming itch.
If you're interested in playing against others using different consoles, check out our blog on cross-platform games – there are a few awesome fighting games worth your time on that list!
Our Ranking Criteria
In addition to player and critic ratings, we use objective metrics like sales, users, and sales growth rate to make our lists (read more). Some of these data sources include:
Top Fighting Games: The Best of the Best
Before we get into more specific game consoles, this is the best of the best. This is the definitive list of fighting games for those looking for specific aspects.
For Anime Fans: Dragon Ball FighterZ
For Mature Audiences: The Mortal Kombat Franchise
For Techniques: Street Fighter V
For Graphics: The King of Fighters XIV
For Robot Battles: Gundam Versus
For Crossovers: Marvel vs. Capcom OR Super Smash Brothers Ultimate
For Realism: EA Sports UFC
For Intensity: Injustice: Gods Among Us
For Wrestling: The WWE 2K Series
PS4 Fighting Games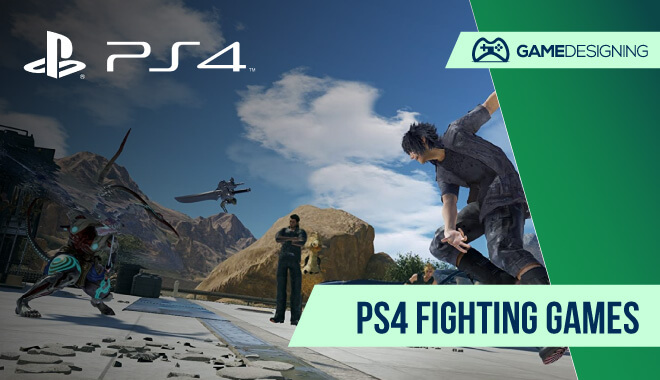 Let's see what the best fighting games PS4 has to offer.
Tekken 7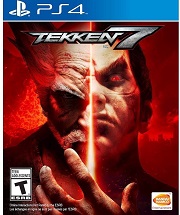 PS4
Bandai Namco Studios
Bandai Namco Entertainment
March 18, 2015
Tekken 7 is the most recent release in the long-running Tekken series of fighting games. Players take control of various characters, each with their own unique looks and sets of fighting moves.
Tekken 7, along with many games in the series, concerns the conflict between Heihachi Mishima and his son, Kazuya.
DragonBall FighterZ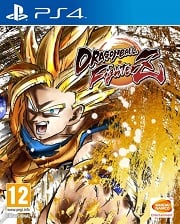 PS4
Arc System Works
Bandai Namco Entertainment
January 26, 2018
Fans of the classic anime won't be disappointed with this high-octane, in your face fighter. You're able to choose between a ton of different characters from the anime to battle against.
Unlike DragonBall Z: Kakarot, you're not forced to play as only Goku and other main characters. You can play as any of the Androids, as well as Majin Buu.
Always wanted to pit Super Saiyan Vegeta vs Master Roshi? Here you can. There's DLC that adds a lot of characters, so don't worry about it getting stale.
It takes a lot of influence from Marvel vs. Capcom 2 while still being an amazingly original and addictive fighting game.
Injustice: Gods Among Us Ultimate Edition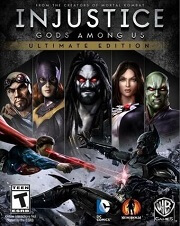 PS4
NetherRealm Studios
Warner Bros. Interactive Entertainment
November 12, 2013
From the creative trailblazers at NetherRealm Studios, Injustice: Gods Among Us allows players to take on the role of some of their favorite DC Comics heroes and villains. Since it's developed by NetherRealm Studios, there are naturally some elements and essences straight from Mortal Kombat.
However, it really works in this title. You'll have intense, harrowing battles between the Flash, Superman, Batman, and the Joker.
Although the game comes from the masterminds behind one of the first violent fighting games, the violence is toned down considerably. There's no blood or fatalities in this one.
SNK Heroines Tag Team Frenzy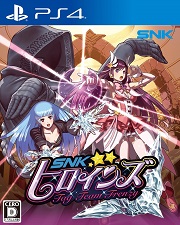 PS4, Nintendo Switch
SNK
Nippon Ichi Software
September 7, 2018
SNK is a famous Japanese software company and had a bit of a boom in fighting games in the 1990s and 2000s. This more recent title by developer SNK brings all the principle SNK heroines into one title to duke it out.
In the game's story mode, the SNK heroines must battle their way out of a different dimension and restore order to the world. The game is reminiscent of games like Marvel vs. Capcom and Tekken Tag Tournament in the way they approach tag team battles.
Switch Fighting Games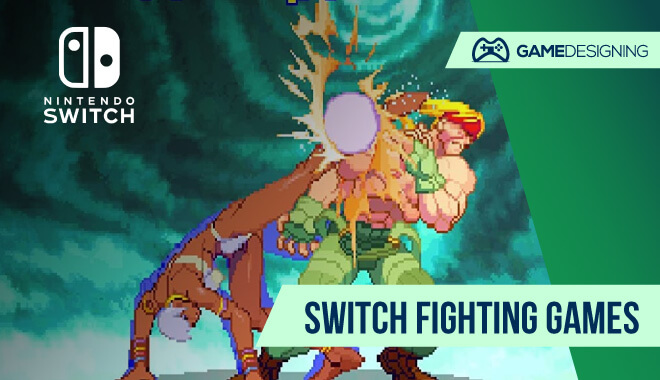 Compared to the major consoles, fighting games on Switch might not be the exact thing to expect from publisher Nintendo. However, if you look, there are a few great fighting titles on Nintendo's handheld device.
Street Fighter 30th Anniversary Collection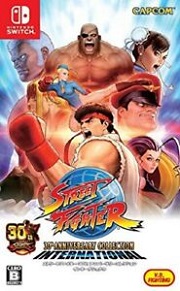 Nintendo Switch
Capcom
Digital Eclipse
29 May 2018
This collection of Street Fighter titles brings every bit of why Street Fighter is the ultimate fighting game to the forefront.
You can play as Ryu, Blanka, Guile, and more in any of these 13 iterations of the series' first three games. Street Fighter Alpha, Street Fighter II, Street Fighter III, and even the original Street Fighter.
When was the last time you played that one?
Guilty Gear 20th Anniversary Edition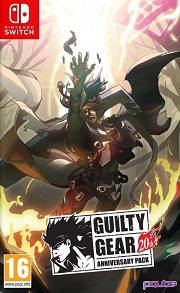 Nintendo Switch
Arc System Works
May 16, 2019
This is an excellent collection of two games: the original Guilty Gear, as well as a port of Guilty Gear XX Λ Core Plus R. Both of these games, come from strikingly different times in game design.
The first game has all the tremendous Guilty Gear characters, as well as its iconic 2D style. The second game, however, is the showstopper here.
This is an excellent opportunity to get into Guilty Gear if you haven't already.
Naruto Shippuden: Ultimate Ninja Storm Trilogy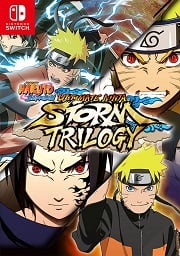 Nintendo Switch
Bandai Namco
CyberConnect2
April 26, 2018
Fans of Naruto simply have to pick up Naruto Shippuden: Ultimate Ninja Storm Trilogy. You explore the origins or Naruto, ultimately moving on to the other titles where you'll experience the iconic battles between Shippuden and Akatsuki.
The final game in the trilogy, Ultimate Ninja Storm 3, has the player take part in the Great Ninja War.
Super Smash Bros. Ultimate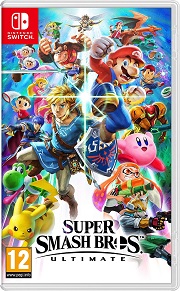 Nintendo Switch
Bandai Namco Studios
Nintendo
December 7, 2018
Who doesn't know all there is to know about one of the most creative and fun crossover fighting game franchises ever made?
Ever since we were introduced to the insane antics of Nintendo characters beating up on one another, Super Smash Bros. became a video gaming staple.
In Super Smash Bros. Ultimate, even more, characters are introduced. Sure, you have Mario, Link, Samus, and Fox McCloud. However, out of the base game's 74 characters, many are unique additions not seen in previous iterations. The addition of various pieces of DLC adds even more characters.
You can play as Banjo & Kazooie, Cloud Strife, Little Mac, Pac Man, Joker from Persona, and Isabelle from Animal Crossing. It's one of the best multiplayer games, let alone fighting games of our generation.
Xbox Fighting Games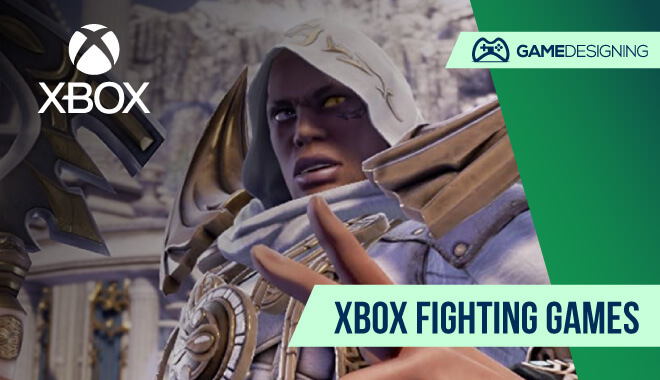 Soulcalibur VI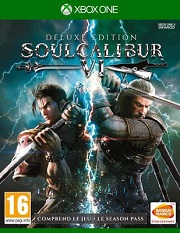 Xbox One
Bandai Namco Studios
Bandai Namco Entertainment
October 19, 2018
The most recent entry in the Soulcalibur series, Soulcalibur VI, has colorful Soul characters returning for another series of intense weapon battles.
In this version of Soulcalibur VI, players can play as the infamous Witcher Geralt, Samurai Showndown's Haohmaru, and 2B from Nier: Automata.
Fast-paced and intense combat pits your weapon-fighting skills against talented foes to see who can claim the godlike sword, Soul Edge.
Dead or Alive 6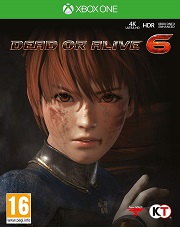 Xbox One, Arcade, Microsoft Windows, PlayStation 4
Team Ninja
Koei Tecmo Games
March 1, 2019
The first Dead or Alive title released onto the eighth console generation, Dead or Alive 6, reintroduces players to the roster of fan-favorite characters. Ayane, Zack, Helena Douglas, and Ninja Gaiden's Ryu Hayabusa all make triumphant returns.
This iteration of Dead or Alive introduces slow-motion fighting and visible damage. In that regard, it's the most graphically violent entry in the game series.
Dealing with deadly combos and fast punches will now accumulate damage to you or your opponent, showing realism never before seen in a Dead or Alive title.
Killer Instinct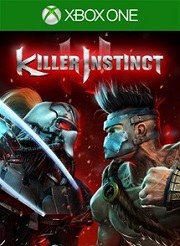 Xbox One
Double Helix Games
Rare
Microsoft Studios
November 22, 2013
Killer Instinct on Xbox One is a revisit of the titular fighting series that hadn't seen a release since 1996. This Xbox One exclusive is a reboot of the franchise as a whole but still retains the classic combo-based fighting style and characters.
Released initially as free-to-play following the launch of its parent console, Killer Instinct was initially a very bare-bones fighting game. Rare and Double Helix games remedied this by adding 'seasons' of content, adding more to the game.
It has a great art style, reminiscent of Street Fighter V, and works within a great game engine, perfect for fighting games.
Capcom Fighting Games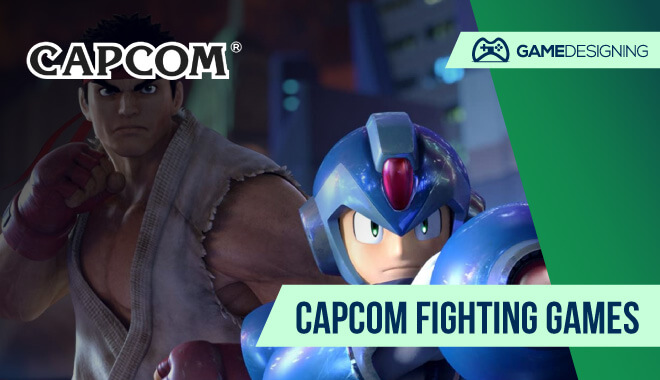 Capcom itself has some of the most popular fighting games that have ever been created. Along with games like Resident Evil and Mega Man, Capcom is Let's take a look at the top Capcom fighting games.
Marvel vs. Capcom: Infinite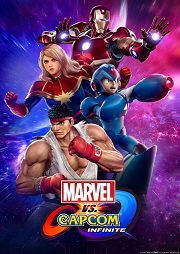 Microsoft Windows, PlayStation 4, Xbox One
Capcom
September 19, 2017
Marvel vs. Capcom has been an excellent piece of video game and comic history. Pitting iconic characters from both the Marvel comics universe and Capcom's gaming roster, players can team up to defeat a massive cast of characters.
Players choose their various characters and begin a series of tag-team tournaments. The designers wanted to create a more narrative, story-focused game and made mechanics more mainstream for all audiences.
Capcom vs. SNK 2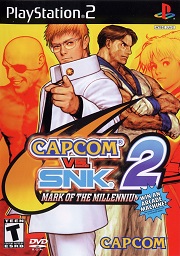 Arcade, Dreamcast, PlayStation 2, Xbox, Nintendo GameCube, PlayStation Network
Capcom
August 3, 2001
Also known as Capcom vs. SNK 2: Mark of the Millennium 2001, Capcom vs. SNK did what Marvel vs. Capcom did, but combined beloved characters from the SNK games.
SNK heroines like Athena Asamiya and Mai Shiranui make appearances, and other characters from The King of Fighters, Fatal Fury, and more. The stylish 2D graphics are back and work better than ever.
For those who aren't familiar with developer SNK, this is a great way to get introduced to prominent characters in their games.
Street Fighter II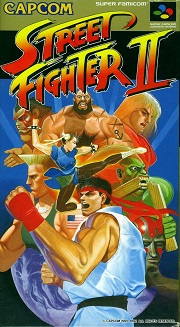 Multiple platforms
Capcom
March 1991
Undoubtedly one of the most famous fighting video games that were ever released, Street Fighter II has seen release after release on nearly every system. If you're at all familiar with Street Fighter II, it really isn't a surprise as to why.
This is the game that not only put Street Fighter on the map but put a giant, glaring spotlight on Capcom. The game gave way to an arcade gaming renaissance and influenced countless other game companies and game titles in the fighting genre.
Within only three years of its arcade release, over 25 million people had been regularly playing it, and the SNES version sold well over 6 million copies.
In Street Fighter II, you play as one of eight iconic characters, each hailing from a different country. There's, of course, Ryu, Guile, Chun-Li, Blanka, and Dhalsim. It's a simple setup that simply works, and the formula has been working for the past 30 years.
Steam Fighting Games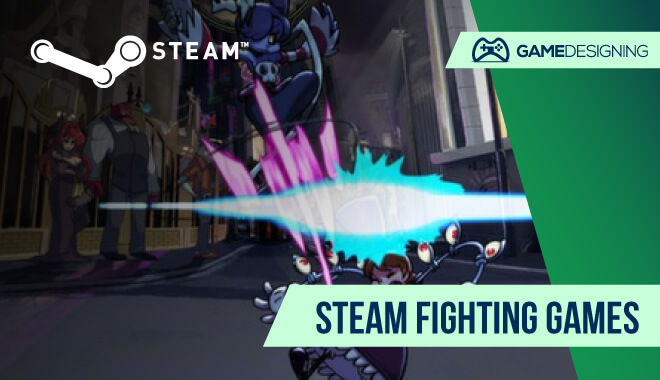 Luckily for those who get most of their games through Steam, the client gets a wide range of different fighting games from all the other systems, as well as its own catalog.
Skullgirls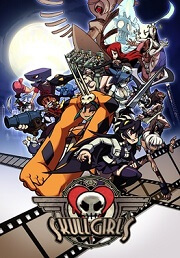 Android, Arcade, iOS, Linux, Microsoft Windows, OS X, PlayStation 3, PlayStation 4, PlayStation Vita, Xbox 360,
Xbox One, Nintendo Switch
Reverge Labs
Marvelous
April 10, 2012
Skullgirls is a modern 2D fighting game that mixes in many tried and true fighting game methods to achieve an outstanding balance. Players take on the roles of Skullgirls and partake in tag team battles, much like Tekken Tag Tournament or Marvel vs. Capcom.
The Skullgirls developer, Reverge Labs, went through many hassles through development but eventually shipped the game out. The story mode has players attempt to acquire the Skull Heart, which can grant women wishes. If someone evil gets hold of the Skull Heart, they're transformed into an evil beast, a Skullgirl.
Brawlhalla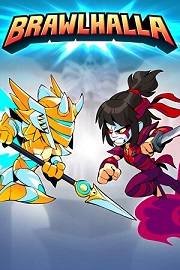 Blue Mammoth Games
Ubisoft
August 6, 2020
This free-to-play fighting game resembles the same mechanics as Super Smash Bros. in that the player aims to knock their opponent off of the level. There are 51 different characters, each with different possible load-outs, customization, and skins.
There is cross-play between systems, which opens up a whole new world of opportunity to bash other players on other systems. Although it's free to play, it does make up for its $0 price tag by including some optional microtransactions.