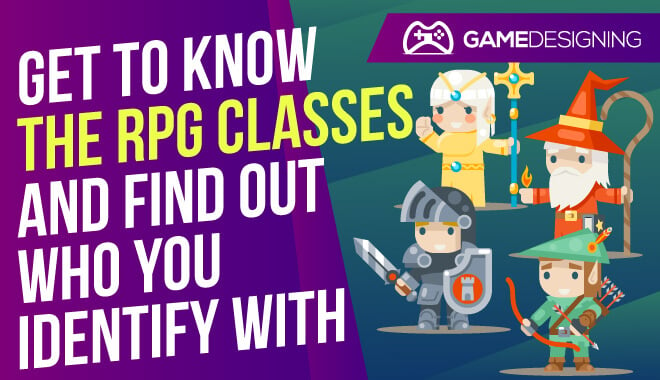 If you have never played an in-depth tabletop RPG game of something like Dungeons & Dragons, I highly recommend it. Why? Because it allows you to control the tempo of the game and play the way you want to.
DnD characters in a fantasy setting can range from your standard human fighter to an Aarakocran bird person. Yes, that's a real thing.
If you are a gamer who loves RPGs, JRPGS, or CRPGS, you probably know some character classes basics. However, where do these classes in Final Fantasy, Baldur's Gate, and other series come from?
If you're someone who only knows a little about RPG game classes, then we have the ultimate guide to introduce you to your next favorite character class. Let's get some background on RPG classes, skills, abilities, subclasses, and archetypes.
RPG Classes
---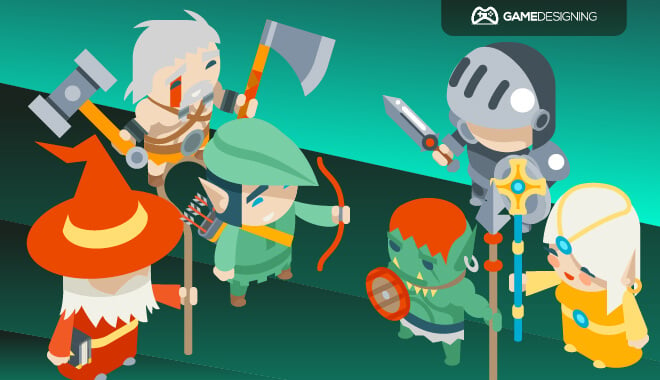 What are the RPG classes?
---
RPG classes are the character frameworks and templates you use when playing a role-playing game. Character classes differentiate characters from one another by wielding different weapons and possessing different skill sets utilized by players.
Standard RPG Class Types: Form and Function
---
Whether you are playing something like Final Fantasy X, or World of WarCraft, you have your basic class type. These range from fighters and warriors who specialize in strength and power to wizards and clerics who cast spells.
Are you bold and brash? Into heavy combat with swords and axes? Then you might want to be a warrior or barbarian.
Or are you someone who likes to hang back and let other players get hit in combat? Cast some spells and invoke religion, and maybe you'd do better as a mage or cleric.
Character Class: History
---
The grandfather of them all, Dungeons and Dragons, was the first to introduce character classes. Ever since its inception, Dungeons and Dragons have influenced nearly every RPG class system that has ever existed.
The RPG class system may have shifted over time, particularly with the changing of the basic Dungeons and Dragons tabletop RPG rules. Regardless, the main tactics and skills have remained.
Different tabletops RPG and evolving forms of gameplay allowed for creating different variations on classes and gameplay.
Class Archetypes: Unique Skill Sets & Variations
---
Class archetypes are subclasses for characters. These enhance game classes and add flavor to your playing experience. You could have a ranger who also has a ranger archetype of a beastmaster. These open up new skills and make these standard classes even more unique and fun to play.
For example, I play as an elf rogue who has an inquisitive archetype. While I can partake in all sorts of things enjoyed by the rogue classes, I can further enhance a role-playing game by acting like a detective. Sure, I like to act like a thief and use my sword to intimidate, but I also love investigating the game setting.
Inquisitive turns my elf rogue into a fast-talking, perceptive investigator. If an enemy doesn't give men an answer I like, I'm not afraid to shoot an arrow or throw a knife their way. It all depends on how you play the game.
On the other hand, you could choose the assassin archetype. You can see how even in one RPG class, changing your archetype can alter the story's course from game to game.
List: Common Character Archetypes
---
Different archetypes allow players to gain useful skills, powers, and abilities at different levels. For example, at level 3, 7, and 15, the arcane archer gets various unique skills.
While there are tons of variations to these character archetypes, we'll list just a few interesting ones to explore. We'll list their basic makeup, along with unique skill sets.
Fighter Archetypes
---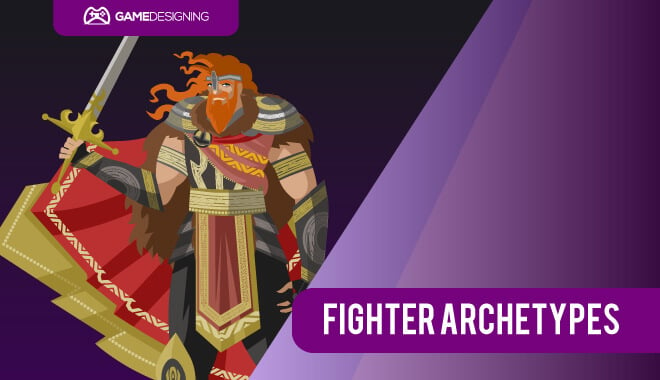 Arcane Archer
Arcane archers use their bow proficiency to deal with devastating magical bow damage to anyone in their path.
Proficiency in arcane or nature
Ability: Magic Arrow, Arcane Shot, Curving Shot, and more
Battle Master
A battle master learns all the different ways to, well, master battle.
Combat Superiority
Maneuvers: these enhance attacks
Know Your Enemy: this allows the player to learn about an enemy or ally outside of combat. Hitpoints, armor class, and class level are things battle masters can see.
Champion
Champions are all about physical excellence and devastation. This is the perfect archetype for those who want to deal with raw damage.
Improved Critical: This improves your chance at landing a devastating critical blow
Remarkable Athlete: You get extreme proficiency bonuses to acrobatics and
Survivor: You get an impressive addition to hit points during battle if you're on death's doorstep.
Knight
Knights are chivalrous characters who specialize in combat and protecting allies in the heat of battle.
Implacable Mark: When hit, an enemy is marked by you. They'll get a disadvantage on any attack.
Hold the Line: This allows the knight to slow enemies by delivering a decisive blow.
Defender's Blade: This ability will enable knights to strike back with a vengeance. You can get an attack of opportunity twice, as well as getting AC +1 when wearing heavy armor.
Samurai
Like their real-world counterparts, samurai in RPG games are hardy warriors who will stop at nothing to conquer foes.
Fighting Spirit: Gives you an advantage on all attack rolls and adds five extra hit points.
Elegant Courtier: This gives players a massive boost to Charisma
Rapid Strike: In certain situations, you can attack a target an additional time per turn
Rogue Archetypes
---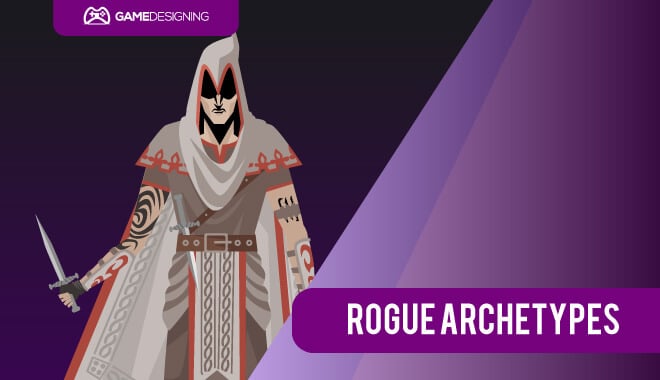 Assassin
Assassins are hired killers, those who deal in death. They can do it for profit or the art of it.
Assassinate: You get the element of surprise, as well as advantage on any creature that hasn't had a turn in combat yet.
Infiltration Expertise: You can take time to falsify your identity. This is perfect if you're trying to infiltrate an organization, crime family, or other tightly guarded groups.
Impostor: This allows you to mimic a character in nearly every way.
Death Strike: If you strike a character who doesn't pass a constitution saving throw, they receive double the damage.
Inquisitive
These rogues love to learn secrets, expose plots, and solve mysteries.
Eye and Ear for Deceit: This allows the rogue to determine if someone is lying or spot hidden creatures and objects.
Unerring Eye: You are incredibly perceptive, and almost nothing can get past you. Shapechangers, arcane magic, illusions, and more can't fool you.
An eye for Weakness: This gives you insight into the enemy's weaknesses.
Scout
Scouts are naturals at scouting territory and living in the wilderness.
Survivalist: a considerable boost to nature and survival skills
Superior Mobility: Higher walking speed
Ambush Master: Using your scouting expertise, you're able to get an advantage at the beginning of combat.
Swashbuckler
Swashbucklers are masters of the blade and the arts of charisma. Duelists and pirates are swashbucklers.
Master Duelist: Even if you miss an attack, you can roll again with an advantage. You'll have to have a long rest to do this action again.
Fancy Footwork: You strike and slip away from enemies with ease
Ranger Archetypes
---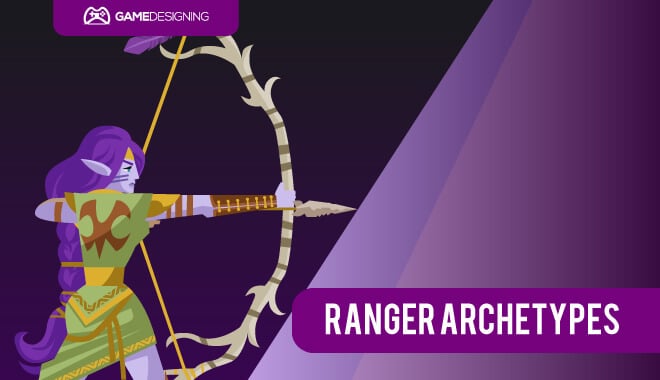 Rangers are masters of the wild, light armor, and bows.
Beast Master
The beastmaster develops close bonds with beasts.
Animal Companion: you bond with a creature from the natural world.
Companion's Bond: Further benefits to the beast you bond with
Hunter
The hunter focuses on combat. They try to thin the hordes of enemies from afar with bows.
Hunter's Prey: you get an advantage against a specific enemy type. Colossus Slayer for powerful foes, Giant Killer for big foes, and Horde Breaker against multiple creatures per turn.
Barbarian Archetypes
---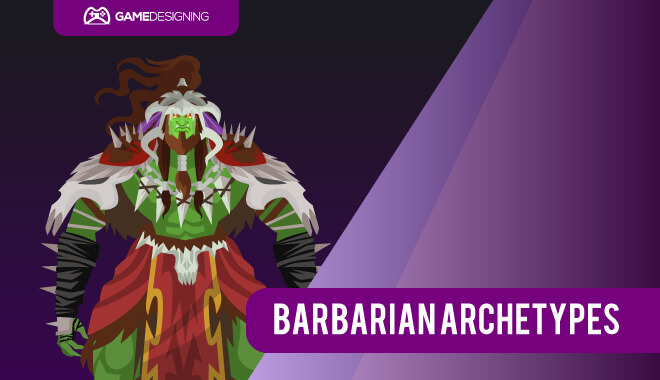 Barbarians are fearsome warriors that use rage and raw power to defeat foes.
Berserker
A berserker doubles down on rage and turns it on their foes.
Intimidating Presence: This ability allows berserkers to indicate characters and frighten creatures.
Frenzy: This allows the berserker to go into a frenzy, enhancing their attack powers
Cleric Archetypes
---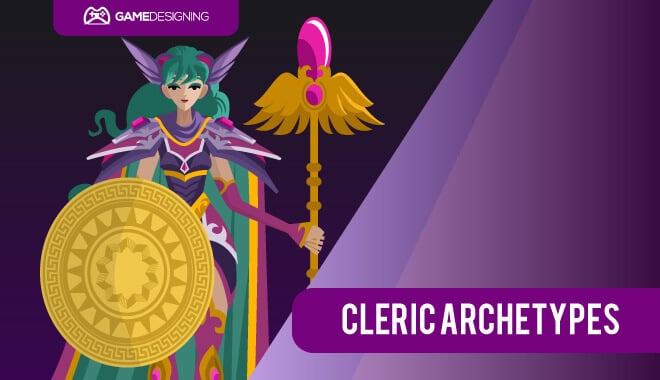 Clerics are the medics of the classes. They assist team members during a battle, making sure they're healed up using religion, magic, and more.
Life
Clerics dealing in life magic heal the sick.
Disciple of Life: More effective healing spells
Blessed Healer: Your healing spells cast on you as well as a team member
Death
Clerics of death deal in negative energy and necromancy.
Reaper: This allows the player to learn a variety of necromancy spells
Inescapable Destruction: Your destructive death spells are more potent and get through enemy defenses.
Who Will You Play As?
---
Now that you're a little more knowledgeable in the art of some RPG classes and archetypes, you can get some friends together on a site like Roll20 and get going. Feel free to experiment with the different classes, subclasses, and archetypes. These add a lot of crucial skills to the game, modifying the way action and battle unfold and changing the basics of the game.
Choose which RPG class fits your style, and see how it pans out. You always have a chance to spice things up later with subclasses and archetypes. No matter if you choose a paladin, samurai, ninja, berserker, or summoner, they're all part of the enormous repertoire of RPG classes.