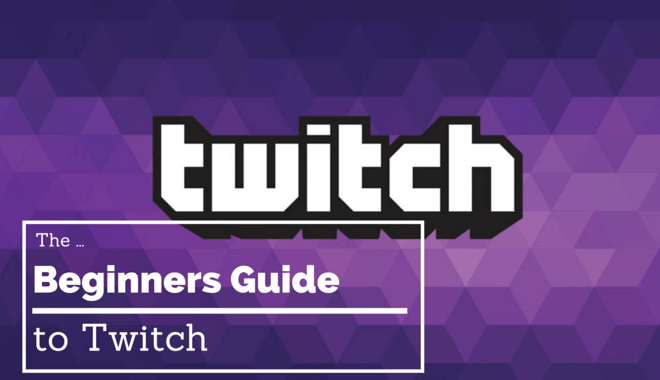 Twitch.tv made national headlines in 2014 when it was bought by Amazon.com for nearly $1 billion. This move left many people wondering "What is Twitch?" and why would Amazon shell out so much dough for a service that was relatively unknown to the general public?
However, an in-depth examination of the numbers would show that Twitch.tv has tapped into a largely unexplored, but significant, aspect of the gaming world: it's just plain fun to watch others play.
So…What exactly is Twitch?
---
In the simplest terms, Twitch can be described as a live streaming video platform that allows gamers to stream their games for others to watch while they play. First introduced in June of 2011, Twitch.tv focuses on music broadcasts, esports competition broadcasts, creative content, and video game playthroughs.
The site's content can be viewed on-demand or streamed live. By October of 2013, Twitch had garnered 45 million unique views, and by early 2014, the channel had claimed the title of the fourth largest source of Internet traffic in the United States.
In January of 2015, the Wall Street Journal reported that Twitch.tv boasted more than 1.5 million unique broadcasters and had an average of 100 million visitors each month.
Who Is Using Twitch?
---
In addition to their broadcasts and playthroughs, Twitch also features video game-related talk shows and the personalized streams of individual players. A growing number of channels on Twitch are beginning to feature speedrunning. Currently, the average Twitch viewer is between the ages of 18 and 34 and is male.
Recently, Twitch announced its intentions to begin pursuing other demographics, primarily female gamers. In 2015, Twitch launched an official category specifically for music-related streams, including live performances, radio shows, and music production.
In March of the same year, the channel became the official live streaming partner of the famous Ultra Music Festival in Miami. In October of 2015, Twitch introduced "Creative" – their second non-gaming-related streaming channel. This category is designed to serve as a showcase for creative and artistic works.
Twitch.tv garnered a lot of press for the category's launch, which included an eight-day marathon of The Joy of Painting by Bob Ross.
But How Do Twitch and Its Users Make Money?
---
Twitch itself makes most of its money through subscription fees and advertising. Twitch users can pay a monthly fee for Turbo, which allows them to view the site's content without ads.
Advertisers, such as game event organizers, gaming companies, and game developers, pay steep advertising fees; however, in turn, they are provided with a highly targeted demographic-base who is almost addicted to video games.
Twitch's revenue-sharing model with its broadcasters has ultimately resulted in increased revenue for the platform and has attracted scores of talented gamers to the platform.
Any broadcaster on Twitch is eligible to apply for Twitch's partnership program, which entitles the broadcaster to a percentage of Twitch's subscription and advertisement revenue. However, broadcasters who want to enroll in the program must receive official approval.
Before approval can be granted, there are specific criteria that the broadcaster must meet, such as having a minimum number of broadcasts each week and maintaining a minimum number of viewers. As of early 2016, Twitch had more than 13,000 members enrolled in their partner program.
Gamers are also allowed to make money via PayPal donations from viewers and other players. These donations are often made in exchange for sharing tips, hacks, and cheats. Twitch's platform often hosts gaming tournaments as well, which creates potential reward opportunities for the winners for smartwheater.
10 Facts We Bet You Didn't Know About Twitch
---
Even though Twitch is still a relatively young platform, they have done an excellent job of building up a rabid, loyal fan base, and for a niche platform, their numbers are quite impressive. Who knew that so many people were interested in live streaming video games?
Here are 10 of the most interesting facts about Twitch we were able to dig up:
As of January 2016, Twitch has more than 2.1 million unique broadcasters.
The total amount of gaming content that has been streamed on Twitch since its inception amounts to 241 billion minutes.
71% of Twitch's users are millennials.
In 2015, the total amount (in years) of video watched totaled 459,000 years.
On average, a Twitch user spends 421.6 minutes on the site each month.
In 2015, the most-watched game on Twitch was League of Legends.
The average age of Twitch users is 21.
Twitch users raised a total of $17 million for charity in 2015.
Twitch Creative averages a total of 2 million viewers each month.
Twitch broadcasts an average of 11 million videos every month.
The Top 3 Must-See Twitch Channels and Streams
---
If you're new to Twitch.tv, here are 3 channels that you should be familiar with:
syndicate – syndicate is one of the premier gamer channels on Twitch. As of March 2016, the syndicate had garnered over 2.4 million followers, 9.75 million subscribers, and 1.87 billion game views. Tom Cassell, the owner of ProBaseballGuide and the face behind syndicate, originally built his channel around Modern Warfare 2 and Halo gameplay but has since expanded his repertoire to include Minecraft and Call of Duty: Black Ops.
itsHafu – itsHafu is the most popular gaming channel on Twitch.tv that is headed by a female gamer. In 2015, she had the most channel views per month of all female gamers on Twitch, and she streams an average of 60 to 80 hours of games per week. Her areas of expertise include WoW and Cloud9, among others.
Bikeman – If you like your gaming mixed with humor, Bikeman is a channel to subscribe to. He has a wide repertoire of voices that he uses to entertain his followers while he plays. One of his most popular moments involved creating an Ian McKellen class using the awesome character creator of Black Desert. The end result was an unscripted Calvin Klein ad that starred McKellen himself while wearing boxer shorts.