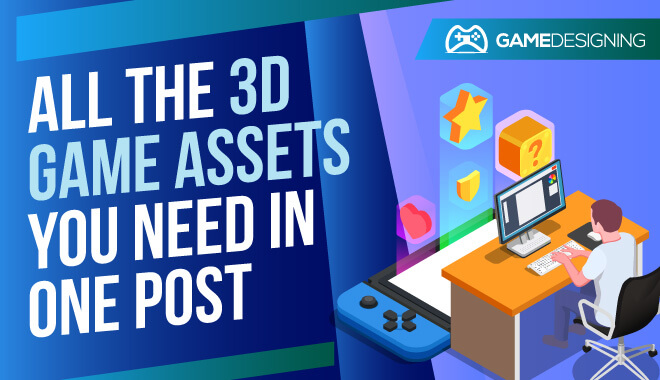 The Importance of 3D Game Assets
---
From Super Mario 64 to the Ghost of Tsushima, the world of 3D games has been ever-evolving and revolutionary. That crucial third dimension has changed every aspect of game design and development.
3D game assets have morphed our 2D side-scrolling worlds upside down by adding the breathtaking third dimension to our favorite games. Instead of detailed pixel art, we can see more realistic emotions and actions.
I challenge you to find anyone who has seriously played many games and see if they aren't curious about game design. Models, development tools, and different aspects of their favorite games all hold a special place in our hearts.
What Are 3D Game Assets?
---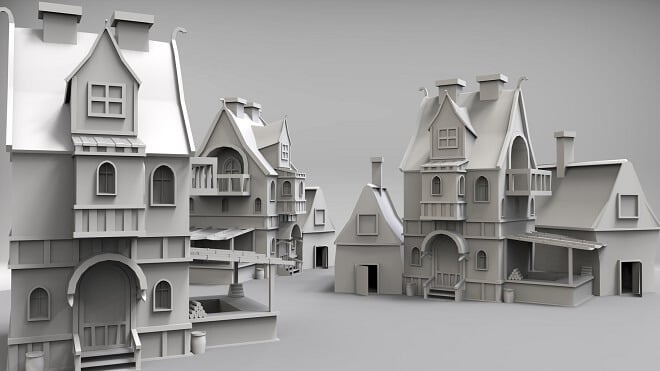 3D game assets, as you might suspect, are 3D models, tools, tilesets, and other aspects of 3D games. Talented artists, graphic experts, and other game designers are directly responsible for making the game worlds we love to play.
Game assets include characters, sound effects, city streets, particle effects, foliage, and other props that complete the gaming experience. Basically, anything you can see and interact with is technically a game asset.
So, where can you snag some free 3D game assets?
3D Game Assets You Can Download Now
Unity Game Assets
---
Unity is one of the most famous game engines in gaming today. Not only does it allow game developers to create fantastic and unique games, but it provides other resources for artists and development experts.
Far and away, the Unity asset marketplace is the premier asset resource for any game designer. Graphics, models, weapons, it's all here.
For example, the Unity asset marketplace is famous for having a ton of different 3D game assets, with free and paid options. There are often sales on particular assets as well.
Unity's game asset site is fantastic and is undoubtedly the best place to get assets for your 3D Unity game. Even the variety of free assets on the marketplace are quality tools for making the next big game.
Of course, you will need a Unity license to have unfettered access to these resources.
Let's take a look at some significant assets available on the site.
---
---
Bonus: Some Top Downloads Overall
---

OpenGameArt
---
OpenGameArt is one of our favorite places to get assets, period. Overall, it excels at providing game designers with absolutely unparalleled 2D game assets. However, it also has a great list of game models, foliage, backgrounds, UI, tilesets, and other game artists' and designers' resources.
On another note, OpenGameArt includes a variety of talented artists with whom you can interact with.
---
BlenderKit
---
As with the Unity engine, BlenderKit is tailor-made for the Blender game engine. The Blender marketplace site offers free and paid assets, brushes for artists, and other materials.
In addition, BlenderKit downloads these various models and materials directly into the Blender engine, making the transition and downloading process effortless.
In Blender, simply go to preferences, and open up the Add-ons menu. Create an account for 3D assets, and there you go, a marketplace of 3D models. You have a choice between free models and a full database on the site.
---
Sketchfab's site UI is fantastic. It's designed to get you 3D game assets as quickly as possible. Split up into various categories, like cars, cartoons, tilesets, and more, Sketchfab directs you to what you need. You can also manually search for specific models you have in mind.
You will need a license to use Sketchfab and its resources.
Here are some great options from Sketchfab.
Final Thoughts on 3D Game Assets
---
So, what are you waiting for? True – our list of top sites contains the best of the best, but there is no shortage of great sites chock-full of different 3D game assets and resources.
Whether you are using Unity and their excellent marketplace, or Blender assets, you can snag countless different tools to jazz up your new game. Either way, with some great UI, audio, creatures, character models, levels, and ideas, you can make gaming history.