Back in the early 2000s, I received a copy of the original Unreal Tournament released in 1999. It was my first exposure to an online FPS, even before my friends and I would spend late hours shooting each other in Counter-Strike.
I entered the deathmatch mode, the backbone of any online shooter, and geared up, (a little nervously), for the match of my life.
What followed was a few hours of addicting gameplay. I was impressed with the gameplay, the fluidity, and the fellow players.
Well, there was one issue with what I thought I was playing. It turns out that my younger self was not aware that for all that time, I wasn't connected to the Internet. I discovered that I wasn't hooked up to it after I quit the game after satisfying rounds of deathmatch and team deathmatch.
What I had been doing was actually facing off against bots; AI opponents. This was my first real exposure to interacting with bots and AI so blatantly. I played other games against AI; however, the AI in Unreal Tournament was so lifelike that I confused the bots for actual humans for hours.
This affected me deeply. I started to take notice of AI behavior in any game I played: how it functioned, how it interacted with me, etc. How did it get so lifelike?
Artificial Intelligence and History in Games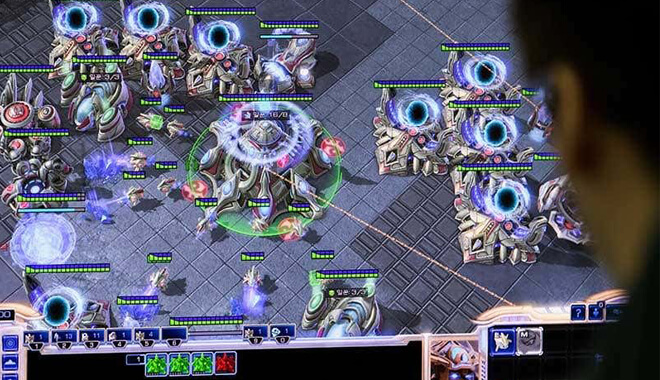 AI, of course, stands for artificial intelligence. It has a rich history and has been the backbone for countless aspects of computing, gaming, and more. It is the intelligence of machines in comparison to the intelligence, (or lack thereof), exhibited by a younger me playing Unreal Tournament.
In gaming specifically, AI is more geared towards automation. This means that for the most part, a lot of AI works in the manner that those very talented bots in Unreal Tournament did.
They served a purpose of keeping the game moving forward, forever engaging the human player in a match after match, ad infinitum. With gaming, this is an extreme benefit.
Instead of engaging in a more complicated strain of AI that deals with complicated algorithms, and machinery, game AI is able to simply play the game with the player.
As the years go by, gaming AI has become more impressive. That automation that serves as a purpose to sort of 'fill the gaps' has become a force to be reckoned with in some cases.
Civilization and FEARs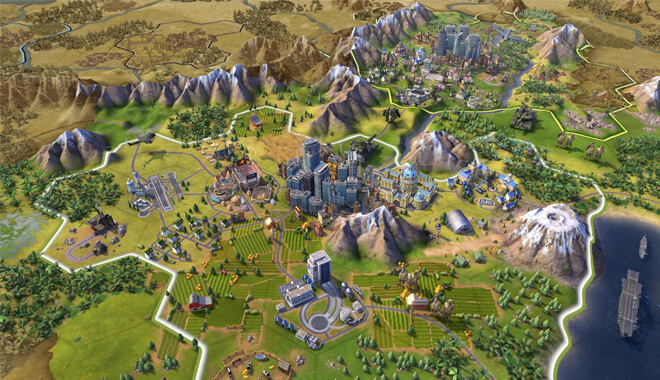 You have those old computer shooters with automaton bots to fill the game with players, giving the player a mild challenge. But then you have more advanced AI. Two examples that always jump out at me are with Sid Meier's Civilization series, (specifically the fifth entry in the series), and the horror/FPS shooter FEAR.
In the turn-based strategy game Civilization V, the player is able to play a multiplayer game online, however, I believe that the game truly shines when the player is going head to head with some seriously great AI.
When setting up the game, the player is able to tweak AI behavior: they can be more aggressive, passive, historically relevant to their nationality, (Genghis Khan would be more aggressive), and more.
An infamous example of AI taking over is the anachronistic stories of India's Gandhi becoming a maniacal, militaristic lover of nuclear bombs. On multiple occasions, I have had Gandhi eclipse me in technology and threaten me with devastating war if I didn't kowtow to his ridiculous demands.
This AI performance is strangely human in its operation. I could easily imagine a fellow human player acting in an unreasonable manner to win the game.
Likewise, with FEAR, the AI works in such a fashion that it could easily fool the player into thinking they were facing off against a group of human players. In FEAR, the player takes on the role of a special agent soldier with some serious psychic abilities.
Along with an arsenal at their fingertips, the carnage of this game is unrivaled. But so is the AI. Released way back in 2004, FEAR is somewhat a relic of the past game generation.
But where its graphics and mechanics may have aged, the AI is still as robust as ever. It kind of makes me rethink the whole 'automation' thing.
FEAR's enemies are skilled commandos trying to put a stop to your mission. Sure, you are equipped with an impressive arsenal of army-issued weapons as well as some unique ones.
You also have the power to slow down time to more easily dispose of those annoying enemies. They engage in some truly impressive AI behavior.
If you are fighting in an office, they'll spread out and actively communicate with each other. "He's over by the desk! He's over by the closet!" are just some of the uncanny commands they'll issue to their unit. They will try to surround you and make your life a living hell.
I remember playing it and their AI making me more uneasy than whatever jump scares the game puts in. The future of gaming, with AI like this, is on par to become truly groundbreaking.
How did the FEAR super soldiers get here? How could AI be this robust? Get out your notebooks, class, because it's time for a history lesson, and I think you'll be surprised.
Games before AI? Nim, and Deep Blue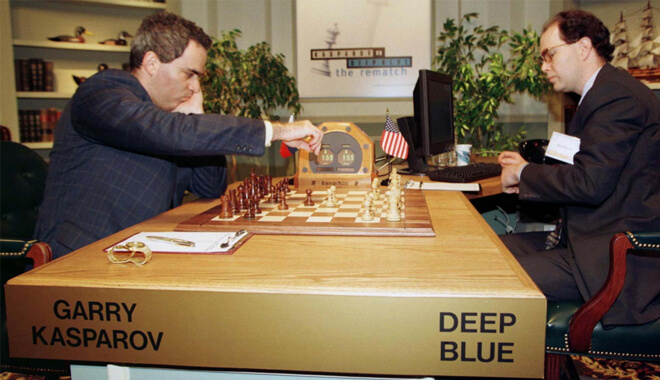 Artificial intelligence has truly been involved with gaming since day one. I'm talking way back. 1951, to be exact. While the Korean War was raging on, there was a computer game called Nim.
Now, it isn't a videogame as we know it today; it's more of a mathematical exercise. In Nim, the player would take objects from a pile, with the aim of not being the last player to receive the last object. Pretty simple, I know, but it was the perfect first experiment for gaming AI.
This specific AI construct was extremely skilled and echoes what would happen later in the future in the forms of checkers and chess AI.
Chess grandmaster Gary Kasparov famously played against artificial intelligence, named Deep Blue, in 1996.
IBM had developed this computer as a chess computer, specifically to see if it could beat a grandmaster. It did exactly that against Kasparov in 1996. Deep Blue miraculously defeated Gary Kasparov under normal conditions.
This was a landmark in not only gaming AI, but in human history in regard to computer development. The benefit to the AI was that it could detect easily when Kasparov made a mistake. Again, it fills in the gaps.
In seconds,
Deep Blue
would use brute force techniques, in which it would quickly calculate through every possible chess move. This leaves us human players in the dust. Of course, the defeat didn't come without its controversy.
Kasparov claimed that IBM had most likely used the input of skilled chess players to develop Deep Blue's AI. IBM refuted this and eventually got rid of Deep Blue. This actually culminated in the development of a similar game, called Arimaa, in which it pits chess players versus a new AI.
There was actually a constant prize of $10,000 doled out to players who could defeat the computer in the 'Arimaa Challenge'. The thing is: it doesn't seem like video games truly existed in a solid form without artificial intelligence.
This landmark conflict between human and AI seems like a prequel to The Matrix. Are we living in a computer simulation? That's a discussion for a different time!
RPGs and Tactics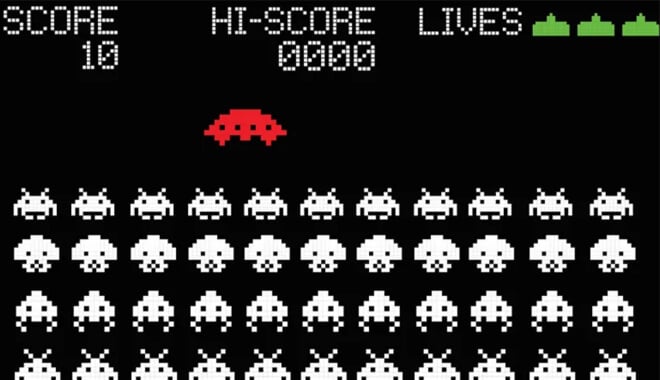 The iconic release of Space Invaders for arcade cabinets in the late 1970s and the subsequent gaming boom of the early 1980s ushered in new forms of gaming AI.
Those familiar with Space Invaders, (who isn't?!), knows that the enemy AI constantly moves downward, encroaching on the player's position until either the player has vanquished their foes, or the invaders have reached the bottom of the screen to defeat the player.
With the release of Dragon Quest IV, AI took a huge step forward. The player was able to actually go in and modify the AI's behavior, namely the different tactics it could use.
In RPGs, different characters may have different AI behaviors. If a player is playing single player in a tactical team-based RPG like Baldur's Gate or Neverwinter Nights, there are wildly different tactics between mages and warriors.
Changing the tactics in an RPG would, for example, be changing the mage's tactics to heal the party if their health goes below 25%, or to simply attack the nearest enemy. In 2009, the great Dragon Age: Origins, as players advanced levels, were able to change increased tactics.
To survive some seriously tough bosses, the player would absolutely need to bring a mage with some modified tactics. My personal build was Wynne the healer helping us out constantly while staying out of the line of fire.
It could be the difference between victory and an embarrassing defeat.
Modern Gaming AI: Combat and Pathfinding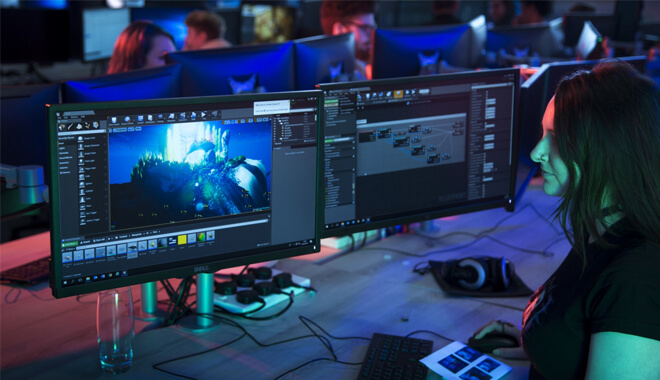 You will often find in modern gaming reviews comments about AI performance. It is a serious black mark against a game if the AI is terrible. Games like the infamous Daikatana had absolutely abysmal artificial intelligence, causing the game to sometimes become unplayable.
Team members controlled by the computer in the game would act so erratic, getting in your line of fire, dying easily, and not responding. AI can make or break a game if it is bad enough.
In certain cases, the development of the game can be altered to actually accommodate the AI's performance. It could be more cost-inefficient to completely rewire the AI, but rather change the game world around the AI so it can navigate better in the game world.
This is crucial, as the performance of the AI can break immersion in the game and can make the game look buggy and NPCs seem dumb.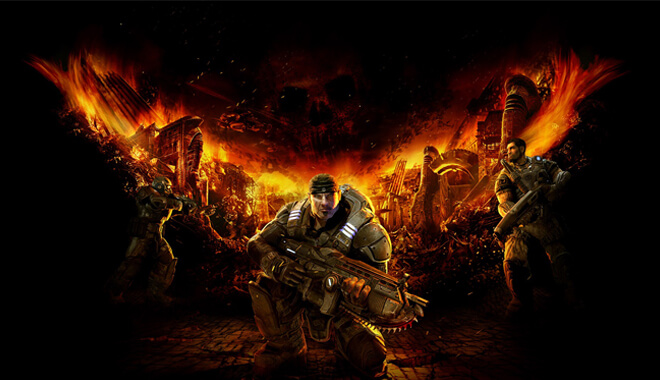 Famous examples of AI scripting are in Half-Life where Valve actually eliminated the concept of NPCs scrambling out of harm's way and had them remain stationary but had them crouch to still seem like they knew danger was imminent.
This editing could seem lazy in some situations; however, I believe these decisions blaze new paths and create new ideas to make AI work more efficiently.
Where AI really either makes or breaks the performance and immersion of a game is in regard to combat. If you are engaging in heated gunplay with some AI conscripts in Gears of War or the Last of Us, you want the AI enemies to be in tip-top shape.
In the Last of Us, AI humans, as well as the mangled and terrifying infected, had unique and distinct AI. What a huge aim for gaming AI is for enemies to hunt the player.
This is a call back to FEAR's brilliant AI super soldiers. That's the gold standard for AI. However, for many games, the idea is to make enemies appear more human than they actually are, which I honestly have no qualms with.
If they AI hunts and appears human, I will still be immersed. Even better if they're somehow able to be both more human and possess human qualities.
AI in eSports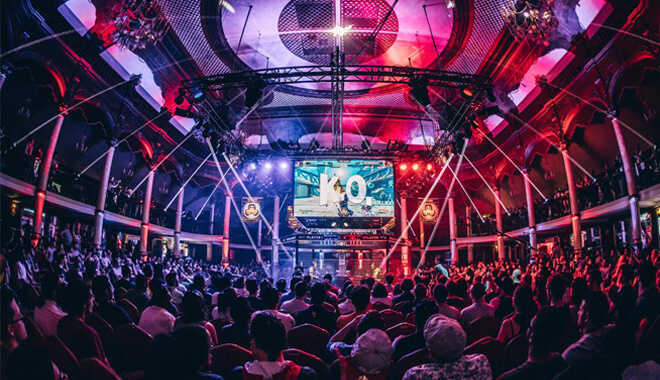 In AI is esports' newest weapon, author Olcay Yilmazcoban examines the impact that AI has and will have in eSports. Since eSports is becoming one of the most profitable industries within gaming itself, the state of the art AI is becoming increasingly desirable.
Much like Deep Blue and the famous matches against Gary Kasparov, AI development is going to focus more on the insanely skilled tactics of games like DotA and League of Legends. Could this make playing eSports against AI bots more difficult?
Perhaps, but I believe that it will make the talented players work even harder to give the audience some seriously impressive game-playing skills.
Pros and Cons?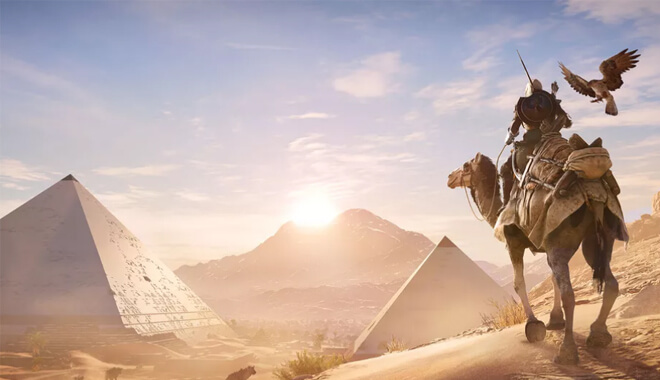 As we have gone over, some aspects of AI, especially when misused or underestimated, can effectively ruin a gameplay experience. Excellent AI like that in Assassin's Creed Origins will hunt down the player relentlessly, making you regret your mistake of being spotted by a fort populated with tough baddies.
On the other side, you have train wrecks like AI enemies in Jane and Lynch 2: Dog Days, in which the bad guys are so boring and hide behind walls the entire time, effectively making your gaming experience a more violent and annoying version of whack-a-mole. So, what are the benefits and shortcomings of using AI in games?
If implemented with the right code, AI can be truly impressive. It all comes down to talented programmers. AI will act and perform better than humans would, making the human player adapt to the best, ideal performance possible.
Cons harken back to our terrible experiences with games like Daikatana and, surprisingly, Dead Rising from 2006. Known for its wild and entertaining combat and gameplay, Dead Rising, unfortunately, has many escort missions.
You need to help out multiple survivors in the zombie-infested mall, often with frustrating results. You will often be completely surrounded by hostile zombies, and the escorted characters are slow to react, or they get easily overwhelmed.
This, along with Dead Rising's unforgiving save system, makes this concept in the game an absolute living hell.
AI is a fragile asset. You need to be skilled enough to harness the power of it to make your game shine. Otherwise, you'll be saddled with a bad reputation and the ire of gamers the world over.
Conclusion
---
Gaming and AI have been bedfellows for nearly 70 years. It has been a staple of gaming since day one and will never go away. As long as there are players competing against a computer in any game genre, it will be around, constantly growing and adapting to different gaming styles that exist.
With a rich history and a beautiful and impressive set of behaviors that can immerse the player in the game, AI is clearly the future of gaming.