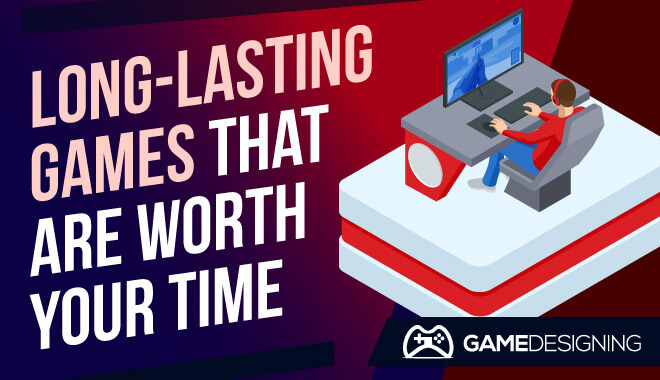 When we fork over our hard-earned money to play the newest, most impressive game title, we ideally want a game that will last us quite a while. With the more modern PlayStation and Xbox systems hitting the scene, this will become even more crucial.
Both Sony and Microsoft end 15 straight years of $60 games and will increase all releases to $70. If you're someone who likes to get lost in a game, get your full money's worth, and have a lot of fun, we'll go over some of the best time-consuming games on the market.
But first, let's see what game mechanics propel some games where you can do anything.
The Game Mechanics Behind It
As we've stated before, game mechanics are essential for game balance, enjoyment, and functionality. Each genre of game has various game mechanics that make people come back for more.
With the best time-wasting games and games that you can do anything you want, mechanics need to be extremely well-tuned.
Video Games To Beat Boredom
The Witcher 3: Wild Hunt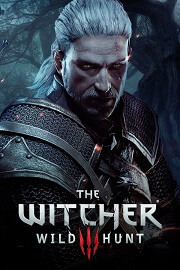 Until a Witcher 4 comes out, The Witcher 3: Wild Hunt will be an open-world progression game like no other. Playing as the witcher Geralt, the player must conquer grotesque monsters, solve petty disputes between humans, and find his surrogate daughter Ciri.
This series could have easily been a few linear action games. However, the third game takes the series to new heights. With multiple DLC packs and missions, players will quickly sink over 100 hours into this game.
While it may be a little tricky at first, you'll be slaying beasts and brewing potions in no time.
Price: $40
Buy the Witcher 3: Wild Hunt on Steam
Time Wasted: 100+ Hours
The Mass Effect Series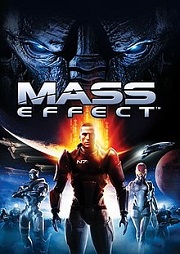 Although the third game's ending has created a wealth of controversy for various reasons, the Mass Effect trilogy is one of the most satisfying gaming experiences out there.
The game throws you into our future, populated with multiple alien races, feuds, planets, and more sci-fi greatness. The second and third games add addicting features and storylines that make you feel a part of this universe.
Various prices
Download the entire franchise on Steam
Time Wasted: Over 200+ hours
Red Dead Redemption 2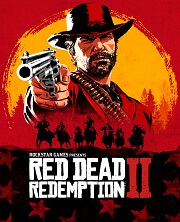 Rockstar's second stab at an immersive Wild West game was a resounding success in 2018. A few years later, it still holds up.
While at some times it plods along in the story, the degree of freedom you have in this fictional version of the United States at the turn of the 20th century is a fantastic prequel to 2011's Red Dead Redemption. You can hunt, ride, cause mayhem, and take part in the excellent online multiplayer.
Red Dead will eat a ton of your time, so put those plans on hold: the old West is calling.
Price: $60
Download Red Dead Redemption 2 on Steam
Time Wasted: Over 100+
Total War: Three Kingdoms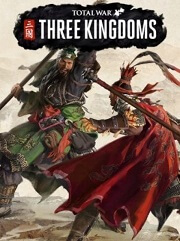 The Total War series of historical battle simulation games offer gamers the chance to become armchair generals.
In Three Kingdoms, players take on the role of a warlord in the tumultuous Three Kingdoms period of China's extensive military history. China has torn asunder from the tyranny of Dong Zhuo. Will you piece together an army to take him down?
After Dong Zhuo is out of the picture, the next step is to become emperor yourself. With a vast map, a great combat system, you'll be killing time with this game for untold hours. Since there's really no end after the campaign, you could sink hundreds and hundreds of hours
Price: $60
Download Total War: Three Kingdoms from Steam
Time Wasted: Hundreds of hours
Sid Meier's Civilization VI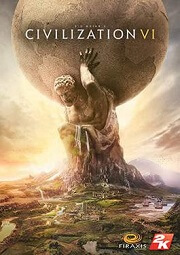 The latest entry in the wildly popular 'just one more turn' series of Civilization games, Civ VI continues the legacy forged by creator Sid Meier.
In Civ VI, you choose a civilization headed by famous figures in history. You start in the Stone Age and work your way towards the future. You can win in multiple ways: science victories that take you to the outer reaches of space; diplomatic victories where you bring the world together; conquest victories where you dominate your other opponents.
This game series will have you up at ungodly hours of the night clicking 'end turn' to see what happens next. Will Gandhi nuke you? Will you create giant mechas to crush your foes in the future?
Price: $60
Download Civilization VI on Steam
Time Wasted: Hundreds of hours
No Man's Sky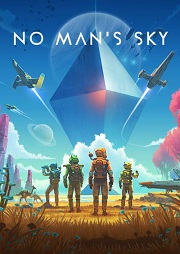 No Man's Sky was one of the most highly anticipated games ever released in recent memory. Its 2016 launch was met with anger, frustration, and disbelief.
The game seemed like it wasn't even finished, and all of the promises of cool stuff seemed to go up in smoke. There were glitches, no good multiplayer, boring worlds, and more terrible gameplay aspects.
However, since 2016, the game developers have been putting in extra effort and manpower to transform this once disappointing game into a winner. And guess what? They did.
The current build of No Man's Sky is an addictive, casual, and fun adventure through the stars. Players can play with others and build bases on other planets. While there are still some bugs and glitches, the game has grown by leaps and bounds. Also, the developers have made every significant update over the years completely free.
I can't recommend No Man's Sky highly enough to exhibit what it means to be a long-lasting game that's well worth your time.
Price: $60
Download No Man's Sky on Steam
Time Wasted: Hundreds of hours
Conclusion
These are but a few truly long-lasting games that will eat a big chunk of your time. When you drop that large amount of money on a game, you want to feel you get your money's worth. With these various titles, you'll get the most bang for your buck.
Whether it is the deep reaches of space, 1899 America, or battle royale games, these titles are absolute time-killing games that'll keep you coming back for more.