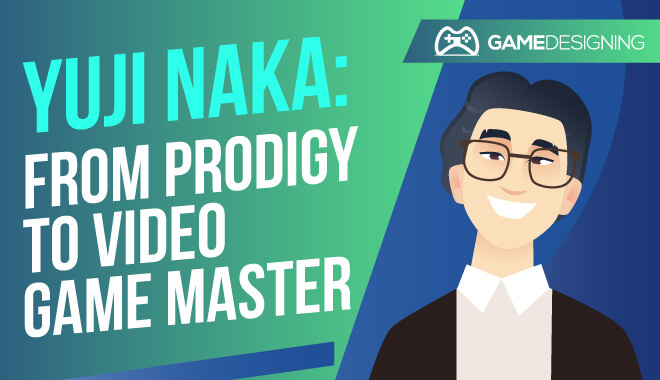 If you have ever played a Sonic the Hedgehog game in your life, you already know the talented game programmer Yuji Naka's work. However, who is this video game developing great?
By the time he was in his early 20s, Yuji Naka was making a name for himself at Sega designing and programming various video games. Let's take a closer look at his roots and what made him a household name for gamers everywhere.
Short Bio
---
Yuji Naka always had a knack for all things tech-related. He was one of those youths who loved to tinker, experiment, and build his own projects. Using lines of code from magazines, Yuji Naka developed his own projects and debugged them successfully.
Of course, someone like Yuji Naka wasn't satisfied with merely tinkering around with electronics.
He found his groove at Sega in the early 1980s. At the tender age of 18, he was already working on his first game, Girl's Garden. However, Yuji Naka etched his name into video game history by programming the first Sonic the Hedgehog game.
Along with his Sega coworker and artist, Naoto Ohshima, Yuji Naka created one of the most recognizable video game characters ever made. This led to the close relationship between the eastern and western branches of Sega, eventually culminating in creating the Sonic Team.
After 30 years and nearly 90 million copies sold, the Sonic franchise is a fan favorite and easily Yuji Naka's magnum opus.
In keeping with his ambitious and evolving nature, Yuji Naka developed his own gaming studio, Prope, which he founded in 2006 after a 22-year long tenure at Sega.
Let's see some of the most famous titles from Yuji Naka.
Sonic the Hedgehog
---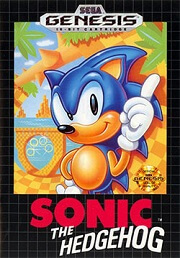 This is the game that started the craze. It also directly assisted Sega in becoming a force to be reckoned with. The Sega Genesis became the must-own console in the early 1990s because of Sonic.
In Sonic, players control the titular hero, running fast and saving the woodlands and woodland creatures from the nefarious Dr. Robotnik (aka Eggman). This side-scrolling adventure would go on to spawn tons of spin-offs, sequels, and merchandise.
It's easily Sega's most well-known franchise.
Phantasy Star
---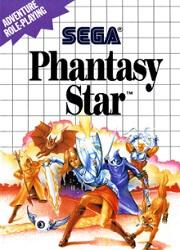 Before Sonic the Hedgehog, Yuji Naka, and designer Kotaro Hayashida went to work creating one of the first JRPGS for home consoles. There was 3D dungeon crawling, groundbreaking animation, and even a female main character. The development team itself was composed of a majority of women, a first in video game development history.
Yuji Naka added random encounters, experience points, and everything we take for granted in even the most iconic RPGs. Basically, there would be no Final Fantasy VII, Persona 5, Kingdom Hearts, or Fire Emblem without the groundwork laid by Yuji Naka. Is that a pretty general statement?
Sure, but I think we can agree it's pretty accurate. He and his diverse team developed this JRPG and its derivatives into a fan-favorite game.
Game Development Philosophy
---
In a 1992 interview with Sega, Yuji Naka stated:
"I want to make interesting games. I want to show my dreams and visions to kids. But most importantly, I want to create something that will make the player happy. I want the player to be surprised and have fun."
His Impact on the Industry
---
His impact is unsurprisingly pretty significant. He helped Sega rake in millions of dollars, making the Sega Genesis one of the most famous consoles of its day. Sonic has a ton of games (seriously, I dare you to try and count how many there are).
As we stated with Phantasy Star's development, his contributions towards JRPGs as a subgenre cannot be overstated. All of the aspects, cliches (I mean this is the best way possible), and story elements can be traced back to Yuji Naka and his team.
Drawing Inspiration From His Prior Games
---
While Yuji Naka already solidified his legacy with the Sonic team, he wasn't quite finished. The long-running series, Phantasy Star, eventually made its way to Dreamcast. One of the first modern online role-playing games for consoles, Phantasy Star Online took what made the franchise tremendous and improved upon it for worldwide audiences.
Players get together with three real-life companions to engage in all sorts of JRPG fun: collecting loot, slaying monsters, and exploring.
Yuji Naka and his team used past development experiences to help craft the sci-fi masterpiece. He specifically took the game into distinct parts, worked on them until he felt they were perfect, and stitched them together into a cohesive project.
Where Yuji Naka Is Now
---
While Prope is still around, Yuji Naka is currently working for the developers of Square Enix.