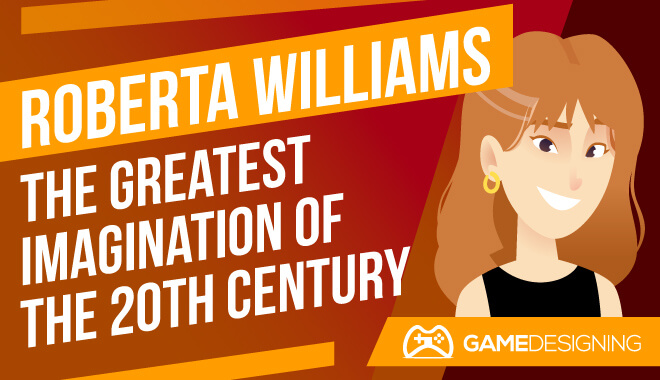 You may not recognize the name Roberta Williams like you would Shigeru Miyamoto or Sid Meier.
And we think that's a huge problem.
As you'll see, Roberta Williams is one of the most important figures in adventure gaming and the evolution of video games as a whole. Let's dig in and see what makes Roberta Williams one of the most impactful video gaming figures.
Where She Got Her Start
---
Roberta Williams' career started off pretty unexpectedly. By the late 1970s, Williams was a full-time housewife, caring for her children while her husband worked in software.
Not a video gamer at all, Roberta Williams was transformed by her husband's decisions to bring the then brand new Apple computer home. Through playing games like the 1977 adventure title, Colossal Cave Adventure, Roberta Williams unknowingly started the journey towards full-time game design.
Joining her husband, Ken, Roberta went on to form what would become Sierra On-Line, Inc. in 1980.
Games Credited
Here are some of the most prominent and most influential titles credited to Roberta Williams.
Mystery House
---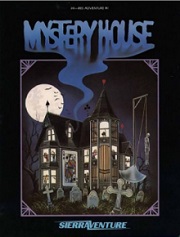 Mystery House, the 1980 adventure game, was fully illustrated and written by Roberta Williams. She had her husband, Ken, help her program the title.
Drawing from the mystery novels of Agatha Christie, Mystery House takes place in a Victorian mansion, where the player must discover and catch the murderer wreaking havoc.
This was Roberta Williams's first title, and it paved the way for future titles in her repertoire.
The King's Quest Series (I-VIII)
---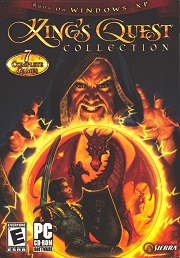 This is where Roberta Williams made her enduring mark on gaming forever.
King's Quest I, aka Roberta Williams' King's Quest I: Quest for the Crown, was the quintessential 1984 adventure game developed by Sierra On-Line, Inc. From 1984 to 2016, the long-running King's Quest series spawned spin-offs, remakes, and books.
Following the adventures of those in the Kingdom of Daventry, the King's Quest series contains all of the fantasy genre goodies: witches, warlocks, kings, and bards. Using her preferred adventure game format, Roberta Williams designed colorful visuals, included humor, and created a truly unique fantasy world for gamers to play in.
Williams went on record to say that the character personalities were the main parts of the King's Quest games that she enjoyed most. A close second was the brain-busting puzzles she formulated for gamers.
The most recent entry in the series, 2015's King's Quest, developed by The Odd Gentlemen, followed a more modern adventure game approach. Taking influence from Telltale Games like The Walking Dead and The Wolf Among Us, Roberta Williams' franchise's newest iterations an episodic, comedic fantasy tale, with more updated graphics and a whimsical art style.
If you love games like Monkey Island and other point-and-click adventures, the King's Quest series is well worth your time.
Phantasmagoria
---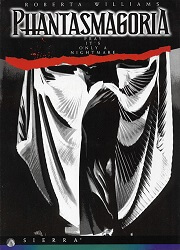 Citing the works of literary horror giants like Edgar Alan Poe, Williams wanted to bring emotion, terror, and immersion to gaming.
Released in 1995, Phantasmagoria was a little different from Sierra's past adventure games. This point-and-click adventure was a tour de force in supernatural horror.
Roberta had always wanted to create a good horror game but felt that the current software available wouldn't be a good fit for what she had planned.
Phantasmagoria was based on a hefty script written entirely by Roberta. It follows the story of a writer, Adrienne Delaney, and her subsequent terrifying experience upon moving into a mansion. Who would've thought?
The seven-disc game received mixed praise and was a financial hit, garnering over $12 million dollars upon release. Blending the styles of Roberta's past games and interactive movies (FMVs), Phantasmagoria dialed up the horror and the controversy as well: the game included graphic scenes of violence.
Roberta committed to making the user interface simple. This would effectively pull gamers into the story and gameplay, rather than bogging them down in useless displays.
However, Phantasmagoria was criticized for more simple puzzles, something that Roberta's past games didn't have. The sacrifice of puzzle difficulty was instead used to make the game more immersive and horrific. A sequel, Phantasmagoria: A Puzzle of Flesh, was released in 1996. Unlike the first, Roberta had no involvement, and the game was an abject failure in nearly every way.
Her Impact on the Industry
---
Roberta Williams' impact on the industry is astounding. Her creation of Sierra On-Line, Inc. with Ken alone was enough to solidify her legacy in the gaming world. Sierra On-Line, Inc., eventually renamed Sierra Entertainment, has been a fantastic company for game development.
The company developed King's Quest, Police Quest, Space Quest, Carcassonne, Gabriel Knight: Sins of the Fathers, Phantasmagoria, You Don't Know Jack, Diablo: Hellfire, Half-Life, Caesar III, Counter-Strike, Team Fortress Classic, F.E.A.R., and Crash Bandicoot: The Wrath of Cortex. My god, let that all set in. And that's only a fraction of what the company has released.
In addition to Sierra, Roberta simply transformed the adventure game niche into a full-fledged, beloved genre.
Legacy
---
Roberta Williams has received the Industry Icon Award and the Game Developers Choice Awards' Pioneer Award.
Now that you know more about one of gaming's most famous feminine voices, why not give one of the many King's Quest games a spin? The series is readily available via GOG.com. See where it all began with King's Quest 1+2+3, or maybe give the later games a spin to see how well the franchise developed over the next decade.
Roberta Williams retired from game development in 1999.