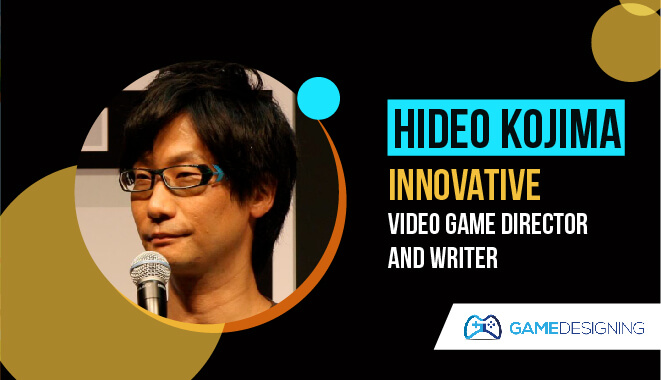 In the world of video games, few people have played as large of a role in progressing video games as an art form as Hideo Kojima.
For over three decades the Japanese game director has continued to release classic and critically acclaimed video games, most famously the Metal Gear series. His unique and idiosyncratic style has gained him many die-hard fans who eagerly anticipate his new projects to his day.
Just how did Hideo Kojima become the industry giant he is today? What inspires him to create his visionary projects? And what will his next venture be? Read on to find out!
Hideo Kojima: A Short Biography
Hideo Kojima was born in Tokyo in 1963. As a child, he gained a deep appreciation for film and developed a refined taste in the medium that would inspire his work for years to come. Kojima always had a knack for creating and worked on film and writing projects before deciding to enter the video game industry in the mid-1980s after securing a job at game developer Konami.
Early Career
After working as a director for a few games at Konami, Kojima was given control of his own project that would go on to become Metal Gear for the MSX2 computer. Widely considered a pioneer in the stealth and action genres, with Metal Gear Kojima established himself as an up-and-coming visionary in the world of video games.
Kojima would go on to direct further well-received games in his early years such as Snatcher and Policenauts.
Metal Gear Solid Series
In 1998, Kojima and his team released Metal Gear Solid for the Playstation, a game that would set a new high bar for quality in video games and solidify Kojima as a gaming legend.
The game combined never before seen realism with an intricate plot rife with political commentary, as well as Kojima's signature stealth gameplay.
The game ended up being a hit and spawned numerous sequels and spin-offs. To this day, the games in the Metal Gear Solid series are considered some of the finest ever made, though fans naturally argue which in particular is the best of the best.
Independent Work
Over 15 years after the first game, Kojima released Metal Gear Solid V and announced he would be leaving the Metal Gear Solid series behind and departing from Konami. Though the end of a beloved series was saddening to some fans, the prospect of just what a newly-independent Kojima Productions would do next was equally as exciting.
The first product of this independence was 2019s Death Stranding, which departed heavily from the conventions of the Metal Gear Solid series and explored innovative new gameplay concepts in a new setting. Despite the bold new direction, the game was generally well-received by critics and gamers.
After an already impressive career, Kojima isn't slowing down yet. Rumors abound of just what his studio is working on now, and he's even expressed an interest to try his hand at film at long last. It seems Kojima fans definitely still have a lot to look forward to!

Game Development Style & Philosophy
One of the things that make Kojima stand out as a director is his unique approach to game development.
More than anything Kojima treats video games as a storytelling medium. Combined with his love for film, this leads to deep story-driven games with lengthy and cinematic cutscenes (Metal Gear Solid 4 once held the world record for the longest cutscene in any game).
Kojima is also known for filling his games with philosophical themes and deep political commentary. This is most notable in Metal Gear Solid, which explores themes of anti-war, nuclear disarmament, and misinformation, as well as more personal themes such as identity, revenge, and pain.
Despite their serious themes, Kojima games are also known for some bizarre and supernatural elements, such as the psychokinetic Psycho Mantis, who reads players' minds in Metal Gear Solid.
Beyond pushing video games artistically, Kojima has also worked to push video games mechanically. He often tries to pioneer new gameplay ideas and ways for players to interact with the game world.
This is well on display in his most recent title, Death Stranding, which has affectionately been called a "walking simulator". His games have also been some of the most graphically advanced of any on their respective consoles.
Industry Impact and Legacy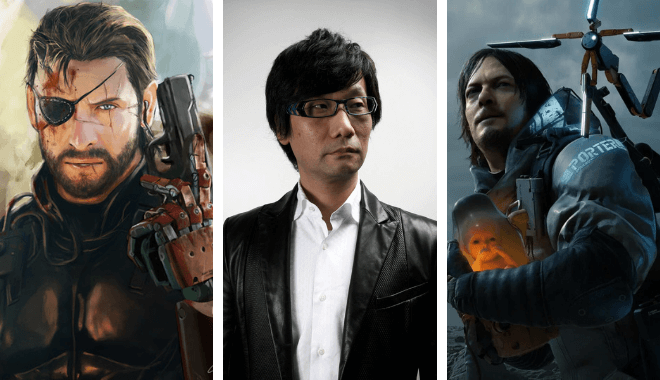 Hideo Kojima's games have sold almost 60 million copies up to the present day and have generated many billions of dollars in sales. As well as commercial success, his games have often received very high acclaim and feature prominently on 'Greatest Game of All Time' lists. Kojima himself has been recognized for numerous achievement awards pertaining to his achievements.
The huge popularity of Kojima's Metal Gear series has left a big influence on the industry. The series helped to pioneer many fundamental aspects of the popular stealth genre used in series like Splinter Cell and Hitman. His games' cinematic qualities and high technical standards also laid the early groundwork for our modern big-budget AAA games.
Finally, Kojima's works have had huge cultural impacts. The games continue to attract fans today, as well as generate tributes, memes, and parodies online.
Games Credited
Hideo Kojima has worked on many games in various roles, though his most notable are those for which he served as director and writer. These include:
Metal Gear (MSX2, 1987)
Snatcher (MSX2, 1988)
Metal Gear 2: Solid Snake (MSX2, 1990)
Policenauts (PC-9821, 1994)
Metal Gear Solid (PS1, 1998)
Metal Gear Solid 2: Sons of Liberty (PS2, 2001)
Metal Gear Solid 3: Snake Eater (PS2, 2004)
Metal Gear Solid 4: Guns of the Patriots (PS3, 2008)
Metal Gear Solid: Peace Walker (PSP, 2010)
Metal Gear Solid V: The Phantom Pain (PC, PS4, Xbox One, 2015)
Death Stranding (PC, PS4, Xbox One, 2019)
Conclusion
If you have ever played a Kojima game we certainly don't need to tell you about his unique and high-quality works. If you haven't, now you may understand the weight that the name 'Kojima' carries in the video game industry.
But why just read about it? If you haven't already, I highly recommend you try any one of Hideo Kojima's games – You won't be disappointed!