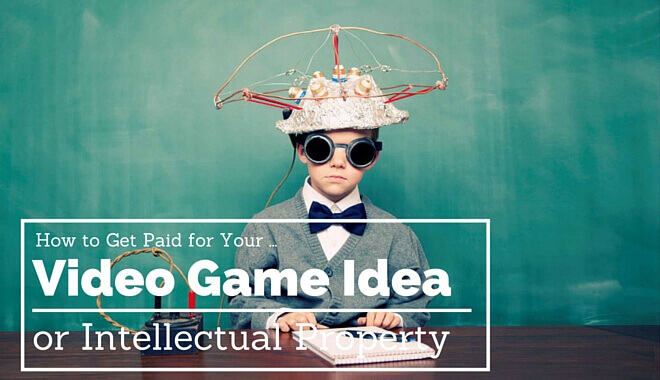 There is a lot of effort that goes into the creation of a game.
Conceptualization
Coding
Debugging
Market research
And finally publishing
It's a long process that will hopefully reward you with a successful game that sells and becomes popular.
Do You Have a Good Idea for a Game?
---
There are thousands, if not hundreds of thousands of new ideas and games introduced in apps and other popular formats.
Learning effective market research strategies and making sure that your unique idea is protected properly is extremely important at every step in the process.
Protect Your Intellectual Property
---
Fortunately, there are several strong safeguards in place to ensure that you can protect your intellectual property and stake your claim on that original game idea and everything that comes from it.
Learning how to implement the laws and activate strong protections for you is the eventual job of each state and the legal process involved, but knowing which protections exist can go a long way towards helping you understand the basics.
Here are ways to protect your game idea and ensure it stays that way.
How to Get The Most Out of Your Game Idea
Patents
---
By definition, a patent is a protection for your intellectual property (that you invented) from being copied. In the case of your game idea, in the form of a patent, it is considered your invention.
A patent is unique in the fact that it can protect your idea.
The concept for your game that is uniquely yours can be patented and the idea behind it protected.
That way, if during the course of your game development, one of your friends or coworkers helping you out tries to market their own version using your idea, they would be in violation of your patent and you could take them to court to make them stop.
Copyrights
---
Game design copyrights differ from a patent in the fact that they protect the actual expression of your idea. For example, if Tic-Tac-Toe is patented using X's and O's, you could still create a game using apples and oranges because the expression of the idea is different.
You can register your copyright officially by registering with the United States Copyright Office, which can offer legal protection as well.
Trademarks
---
The game you've created might come along with a specific name or logo that is crucial to identifying it as yours. Depending on which state you live in, you will need to check with the trademark office to find out the protection your state offers.
Or, you can register your game's brand name or logo with the U.S Patent and Trademark Office which offers you national protection.
Company Trade Secrets
---
A unique form of intellectual property protection exists in the form of a trade secret.
A trade secret can be defined as a company or business information that is designed to stay confidential. Sometimes it is a manufacturing secret or maybe it's the secret end of your game?
Anyone who leaves your employ and tries to use your trade secret to market their own game could be in violation of the law, depending on your state's legal system.
Ready to Market and Sell that Game Idea?
---
If you are interested in pursuing a game idea, unless you work for a game development company, getting your game idea on the next platform system is going to be, well, pretty difficult or in other words; impossible.
However, if you want to develop and sell a casual Java or Flash game that people can play on their cell phones, you have a much greater chance of making your mark. The best way of taking your idea and turning it into a profitable venture is through work.
Whether you can do the coding and testing yourself, or you have a few friends working with you, taking your idea, protecting it with one of the aforementioned intellectual property protections, developing, testing, marketing, and then releasing your game is going to happen with hard work, determination and time.
There are a lot of great games out there and big game development companies spend millions of dollars working with state-of-the-art software and building games from the storyboard stage through a multitude of steps and processes in order to bring it to the market.
You can have a piece of your own success by following sound practices and working hard to make your game idea a reality.