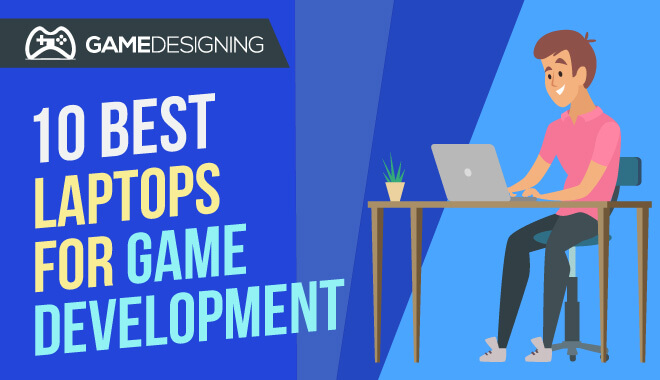 In our on-the-go world, sometimes desktop computers just don't cut it. We need something portable. Laptops today are some of the best computers you can get your hands on. Not only that, but you can partake in things like game development on them too.
We all know the speed and power of laptops from Alienware, but how do laptops stack up in terms of actually developing a game on them? So, we can assume that laptops like this are good for several things.
What kind of PC do you need for game development?
You need one that can handle graphical power, have a smooth processor, and is compatible with the different engines available for game development. The rule of thumb is around 8 GB of RAM to be able to run game development tools.
You need to look at things like:
the battery life (my caveat for looking at computers)
RAM
processor
storage (nothing is better than seeing something has multiple terabytes of storage included), and
graphics card (NVIDIA is my go-to)
Are gaming laptops good for game development? Yes, they are. Here are the 10 best laptops for game development you can get your hands on right now.
10 Great Laptops for Game Development
Lenovo Legion Y720 Gaming Laptop
---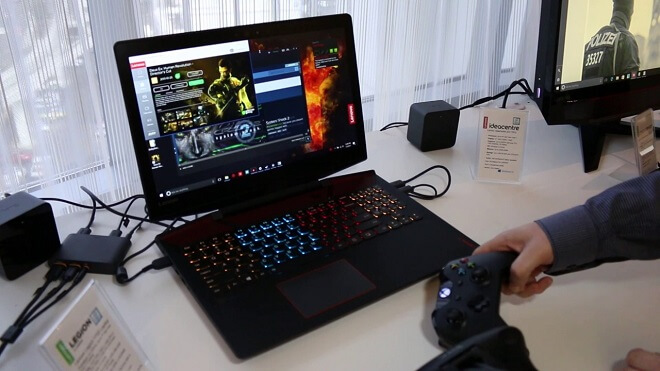 Price: $1,379.00
Specs:
15.6″ FHD (1920 x 1080)
Intel Core i7-7700HQ Processor
NVIDIA GeForce GTX 1060
16GB DDR4 RAM
512GB SSD
GeForce GTX 1060-6GB
Windows 10
7.04 pounds
4 hours of battery life
Pros:
Great for running games. This is primarily a laptop dedicated to gaming, so you know that you can run whatever you are making with ease. Your creative project can run like a dream.
Great Storage. It allows you to keep a ton of games and programs on there and promises a speedy load time upon startup.
VR support. If you are emphasizing VR in your project, this could go a long way to making your dream a reality. It comes to VR ready, only awaiting your VR headset of choice to begin
Cons:
Poor quality webcam. This could be an issue for some gamers and game developers if you want to chat with clients or team members.
Dulled coloring. Some users have noticed that the standard color setting isn't too vibrant, and may rankle some gamers who want a more colorful, more vibrant experience.
ASUS Zenbook Pro 15
---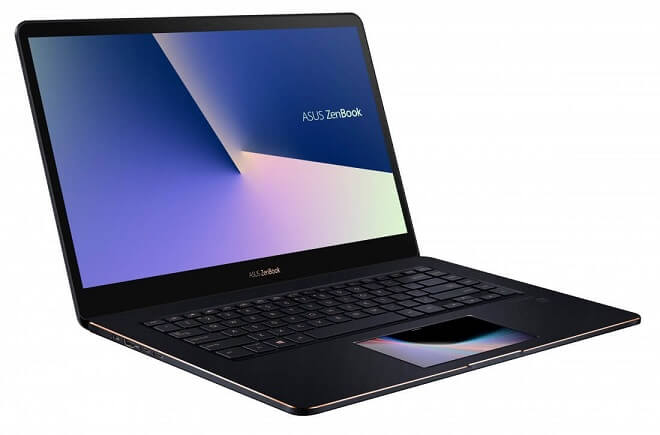 Price: $1,529.00
ASUS is a pretty dependable laptop company when it comes to gaming. I have had 2 of their laptops in my time, and each was great at running games and software, as well as just performing as an everyday computer.
Specs:
15.6″ 4K (3820 x 2160)
Intel Core i7-7700HQ
GTX 1050 Ti
16GB DDR4 RAM
512GB SSD
NVIDIA GeForce GTX 960M
Windows 10 – UX550VE-DB71T
Black
5 pounds
6.2 hours of battery life
Pros:
Great design. The sleek, thin, back design is awe-inspiring and really beautiful.
Great performance. The laptop can crank out some powerful graphics and fast runtimes for whatever you are doing on it.
Visuals. The visuals are amazing. All in 4K, they are state of the art.
Touchscreen. Normally I'm not a fan of a touchscreen, but it works so seamlessly with this laptop that you actively look for ways to integrate it into your routine.
Cons:
Battery Life. I can somewhat understand why it has a weaker battery life: you will be using this whole laptop's power to accomplish cool stuff. However, since it is 2019, you would hope that battery life would be optimal, especially if you plan on being away from the charger, working remotely.
WebCam. Like Lenovo, the webcam leaves much to be desired. If you are dependent on it for meetings and other activities, it may not be up to your standards
Microsoft Surface Book
---

Price: $1,200.00
Specs:
Intel Core i7-6600U 2.6 GHz
16GB DDR4
512GB SSD
13.5″ QHD+ (3000 x 2000)
NVIDIA GeForce 940Mx
Windows 10 Professional
3.48 pounds
7 hours of battery life
Pros:
Made for designers. This laptop is catered especially to those who create art. It comes with a stylus pen and encourages the user to push themselves to their artistic potential.
2-in-1. It is both a laptop and a tablet, offering seamless integration and use throughout the day, no matter where you are located. As someone who constantly moves their hardware around weekly to different locales, this is a big pro for someone like me.
Cons:
Some bugs need working out
Battery life could be a bit better for the size and power
LGI HP Spectre X360
---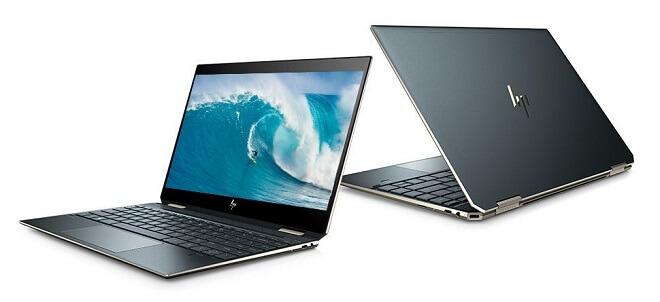 Price: $1,498.00
Specs:
Intel Core i7-7500U 2.7 GHz
16GB DDR4
512GB SSD
13.3″ FHD (1920 x 1080)
Intel HD Graphics 620
Windows 10 Home
2.85 pounds
4 hours of battery life
Pros:
Great design. This is truly a beautiful game developing laptop.
Portable. Super-sleek and thin. The lightweight makes it easy to bring to and from work, or from one room of the house to the other. It is a really attractive piece of hardware.
Stunning display. Visuals on this laptop are breathtaking.
Cons:
Not suited for ultra-graphics. While the performance is good, if you are looking to run the newest and most graphically demanding game, you are unfortunately out of luck. While the rest of the laptop can run programs quickly, games can make this laptop chug along.
Microsoft Surface Book 2
---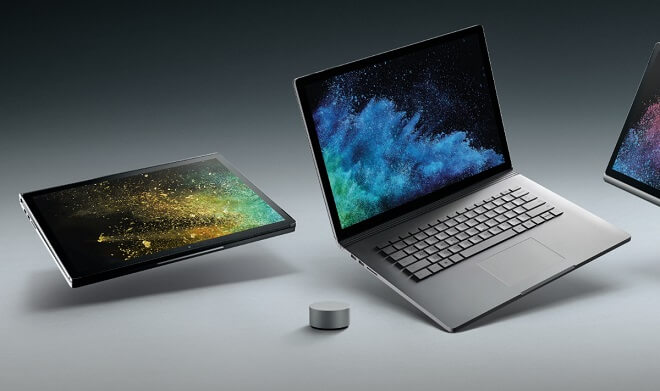 Price: $1,049.00
Specs:
Surface Book 2 13.5" PixelSense™ Display
Screen: 13.5" PixelSense™ Display
Resolution: 3000 x 2000 (267 PPI)
Aspect ratio: 3:2
Contrast ratio: 1600:1
Touch: 10-point multi-touch G5
8th Gen Intel® Core™ i7-8650U quad-core processor, 4.2GHz Max Turbo
Windows 10 Pro Creators Update 64-bit
4.20 pounds
17 hours of battery life
This is the newest incarnation of the Microsoft Surface Book. It's improved. However, it may be a bit pricey for some gamers and game developers out there as of right now.
Pros:
Battery Life. Any misgivings you had about the battery life in the predecessor, put them away. This 2-in-1 can outlast everything that I have come in contact with. It makes my Dell that lasts 3 hours without a charger looks like junk.
Power: Packs a bigger punch than the Surface Book 1
Cooling. No matter how much you push this to its limit, it is very efficient at cooling.
Lightweight. The signature lightweight frame is back and better than before. It capitalizes on its size and somehow seems even more portable than the 1st Surface Book
Cons:
The price might be too high for a 2-in-1
No stylus pens this time around
Dell XPS 15
---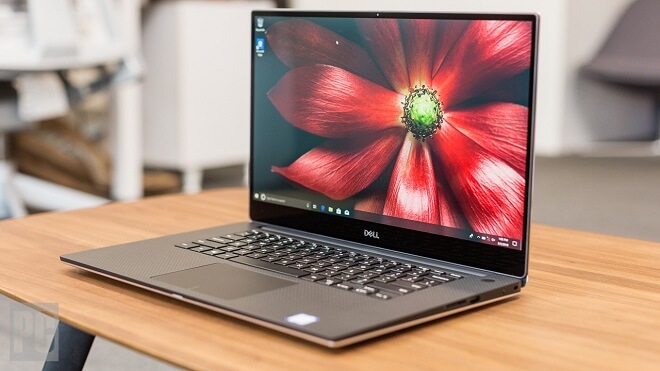 Price: $1,384.81
Specs:
16 GB
Intel
4.1 GHz
3840 x 2160 pixels
15.6 in
512 GB
Windows 10
DDR4 2666MHz RAM
NVIDIA GeForce GTX
Pros:
Beautiful display. This is like looking into a different world. Truly vibrant visuals make gaming and game development even more of a treat.
Design. It is sleek and thin, a staple of state-of-the-art laptops these days. It is truly amazing to see what developers can fit into such a small space.
Power. This thing can work. It is fast, gets things done quickly, and is perfect for tedious coding or game design.
Cons:
Battery: The battery life should be longer on a computer like this. This is the downside to how fast and efficiently it all works. If you don't push it, it can last around 7 hours.
Gigabyte AERO 15
---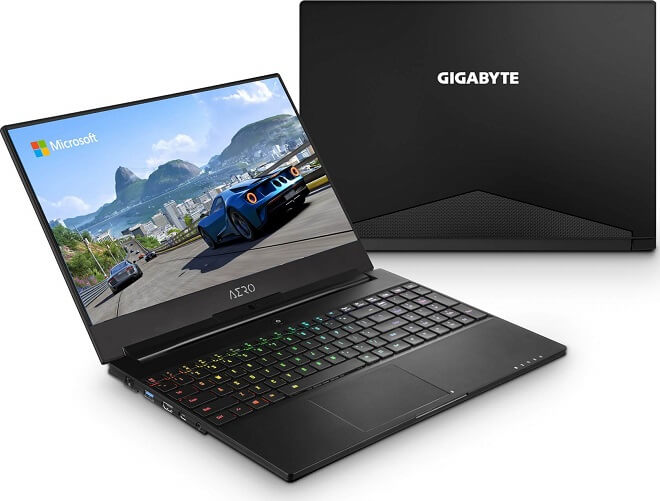 Price: $1,906.00
Specs:
LG FHD 144Hz 1920×1080 IPS
GTX 1660 Ti GDDR6 6GB
i7-9750H
16 GB
M.2 PCIe 512GB
Windows 10 Home
Pros:
Great design. Sleek and dark, this is another example of great laptop design. This thing has a great, colorful keyboard that'll make game designing even more fun.
Very solid performance. This might be a great middle-of-the-road graphics laptop. If you aren't creating the next Skyrim, you should be fine when running moderately graphically demanding programs. This thing packs a bit of a punch, and if you aren't a game freak, this could be right up your alley.
Cons:
Poor webcam
Here's the link
Razer Blade 15
---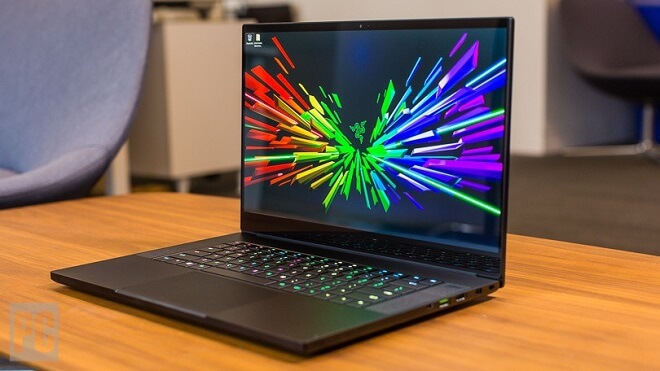 "World's Smallest 15.6″ Gaming Laptop"
Price: $1,684
Specs:
15.6″ Full HD edge-to-edge display (4.9mm bezels), factory color calibrated'
NVIDIA GeForce GTX 1060 Max-Q Design VR Ready graphics
8th Gen Intel Core i7-8750H 6 core processor; 7.1 Codec support (via HDMI)
256GB SSD + 2TB HDD
Windows 10
Pros:
Compact. This thing is clean, compact, and packs a serious punch. For all that might not be ideal with it, it is a small package with a lot of power.
Processor. The quality of the processor in this laptop is top-notch and will allow you to run some serious system punishing programs, making it ideal for game design.
Cons:
Battery life. The battery life on this thing is, unfortunately, not ideal. Granted, you would be using heavier programs on it, but still. It is 2019, people! Give me a good battery that I don't have to factor into my purchase!
Smudged. The sleek design comes with a drawback. Within minutes, this laptop will be covered in fingerprints from use. I know from experience how nasty this can be, and the fact that it happens so quickly is a bummer.
Display. I wish the display was a little brighter for what the machine is. The graphics and processor are good, but it doesn't quite make it when it comes to displaying.
Dell G3 Gaming Laptop
---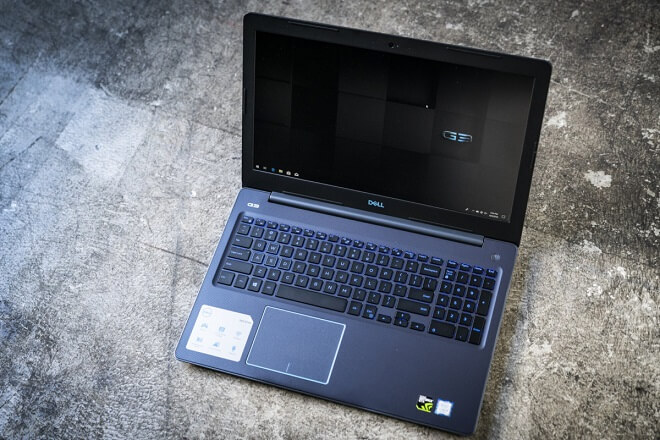 Price: $659.99
Specs:
8th Generation Intel Core i5 8300H Processor (Quad-Core, 8MB Cache, up to 3.9 gigahertz w/Turbo Boost)
8GB 2666 megahertz DDR4 up to [32GB], (additional memory sold separately)
256 GB
15.6-inch FHD (1920 x 1080) IPS Anti-Glare, LED-Backlit Display
Windows 10
Pros:
Price. Out of all of the options, this is by far the least expensive. If you are a game designer on a budget, this is your answer. This is also a great price option for students as well.
Performance. Pretty solid performance is a big win for this laptop. This also translates to better ease of use when playing and developing games, especially in 3D.
Battery. I love a good battery life, and this has it.
Cons:
Price. I know this is a pro, but it can also be a con. Hear me out! You truly do get what you pay for, and this is a budget laptop. You aren't getting Alienware, top of the line here.
Display. The display leaves a little to be desired. Again, you can chalk a lot of this up to the budget laptop.
Lower quality hardware. Since it is a budget gaming laptop, the aspects of the touchpad and keyboard may be a little rough compared to the sleeker machines out there. But for the price, you have no better option.
MacBook Pro
---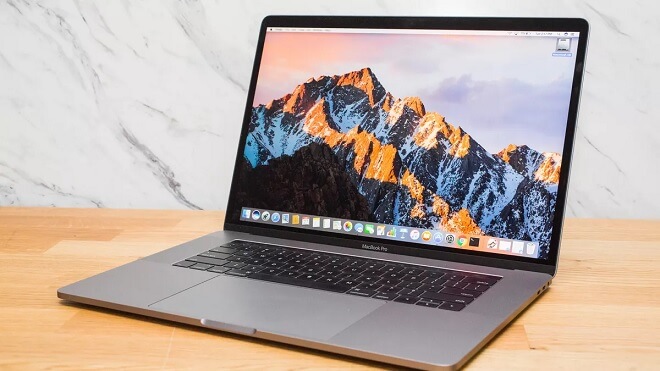 Price: $3,199
We have seen a lot of PCs, namely, that runs Windows as its operating system, featured on the list. Well, is MacBook pro good for game development? Yes, it is!
Although my first assumption would be that it wouldn't be able to handle the rigors of game development, it can handle a lot of aspects of game development, even 3D games. Macs are and have always been dependable and tailored towards artistic pursuits.
This includes the MacBook Pro laptop.
It doesn't need any special modifications or special programs: it can run Unreal Engine and Unity easily and get you started on your way towards creating your dream game. Why don't we look at some specs for the current MacBook Pro?
Specs:
9th Gen, 8-Core
2.3GHz Intel Core i9 processor
AMD Radeon Pro
32GB (2,400MHz DDR4)
16-inch, 2,880 x 1,800 Retina display with True Tone Technology
1TB SSD
With storage and visuals like that, you can't go wrong with a MacBook Pro for game development. Boot up Unreal, Unity, or your indie engine of choice and get creating!