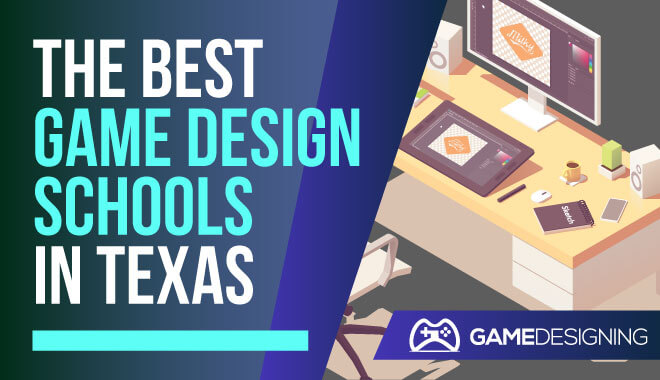 We are reader-supported. Purchases made through links on our site may earn us a commission. Learn More.
The second-largest and most populous state in The US, Texas boasts some of the fastest-growing cities in America.
This growth has helped fuel innovation and the expansion of both business and education.
Texas Becoming a Tech Hub?
In recent years, Texas has started to become one of the country's most exciting tech hubs.
With startups setting up shop and large companies finding a new home in Dallas, Austin, Houston, or San Antonio, the influx of technology has greatly benefitted the gaming industry.
These days, some of the biggest players in gaming call Texas home:
Activision Blizzard
BioWare Austin
Arkane Studios
Armature Studio
Retro Studios
Gearbox Software
Note that Austin has the largest concentration of big game development studios.
Our Ranking Criteria
In addition to feedback from schools and alumni, we rely on public data sources to determine our school rankings (read more). Some of these data sources include:
Texas Video Game Design Colleges
Texas A&M University – Commerce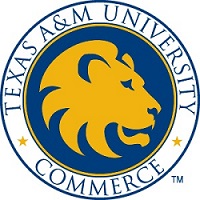 If you want an excellent education from a reputable school known for its impressive graduate employment rate, look no further. Texas A&M University also offers more than 100 undergraduate and graduate degree programs as well as $75 million dollars yearly in scholarships and financial aid.
The Bachelor of Fine Arts in New Media is for you if your goal is to receive a visual education focused around strong conceptual design and computer application. Aside from storyboarding and design courses, you'll also be able to choose between two tracks of study: high-end or interactive animation. Note that this BFA degree is a five-year program.
What's great about this program is that you'll get a strong visual education focused on computer application and conceptual design. The ability to choose between two tracks (interactive or high-end animation) is also great. The downside to this program is that it is five years instead of four, which is a big deal if you want a program that will prepare you in the typical four years.
Incoming freshmen can expect an estimated total billable tuition cost of $7,432.44. The cost of residential living ranges from $1,944 to $3,140 per quarter, depending on where you live. Various meal plans ranging from $1,350 to $1,875 are available.

Houston Community College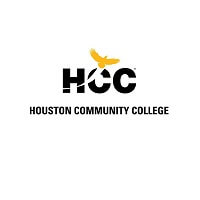 Houston Community College is an open-admission public institution that offers an excellent education that is also affordable. Two game design programs are available: Digital Gaming & Simulation, Video Game Design and Development Online Training Program.
The Digital Gaming and Simulation program promises to give you the training needed to jump into the game industry as a programmer, artist, or designer. You'll be involved with state-of-the-art technologies to help you learn the ins and outs of making a game.
Houston Community College also offers the perfect online program if you dream of making games for a living but first want a taste of what it's like learning the necessary skills. It is called the Video Game Design and Development Online Training Program
The good thing about both game design programs offered by Houston Community College is that they let you get involved in several aspects of game development. The downside is that one program is online and the other is only an Associate degree, which means no 4-year program is available.
Tuition is $31.0 per hour with a general fee of $25.50/h, a technology fee of $10/h, and a student activity fee of $1/h. This ends up being $67.50 per hour. You can see the school's tuition calculator here: http://www.hccs.edu/programs/tuitioncalculator/
University of the Incarnate Word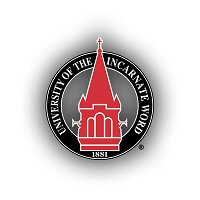 The University of the Incarnate Word offers a 3D Animation & Game Design program with courses that will prepare you for a career in not just video games but TV and film as well.
What sets this degree apart from others is that it prepares you for several career opportunities, including special effects, video game production, visualization, and TV / Movies. You'll have access to state of the art facilities with the latest hardware and software available.
The strength of this degree is that it also delivers a strong focus on how good design and storytelling work together in a video game to create captivating worlds as no other entertainment medium can. The downside to the school is that there really isn't a game design degree based around the Computer Science side of game creation.
Undergraduate tuition is $815 per credit hour, which doesn't include other general fees. For more information on tuition rates for each degree type, including parking fees and housing, please visit here: http://www.uiw.edu/busoff/documents/2014-2015tuitionfees.pdf
Lee College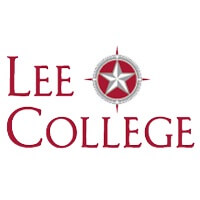 Lee College is one of the top ten schools in the U.S. for associate degrees awarded in Science technologies, which includes their Game Development Specialist program. It has also been ranked in the top 10 percent of community colleges by the Aspen Institute for two years running.
Lee College has a program that provides a versatile education focused on the fundamentals and application of video game development. This means you'll get hands-on experience with not just programming and graphic art but also storyboarding, animation, and more. Teamwork is also emphasized to prepare you for what it's like to actually work in a game studio environment.
Going through this game design program will also allow you to seek career opportunities in the field of graphic artist, computer programmer, computer systems analyst, multimedia artist, and animator, and software engineer
Like any good game design program, the AAS features a capstone requirement that has you collaborating with other students to create a game. This is perfect for preparing students to work in a professional game studio. The downside to this school is that no four year or graduate programs are available.
Tuition and fees vary depending on the number of credit hours for each program. For an in-depth look at costs please see here: https://www.lee.edu/businessoffice/tuition-other-charges/
Richland College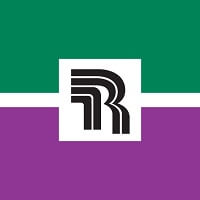 Richland College has been around for only 40 years but is nonetheless one of the best schools in the Dallas area. This includes being the only community college to ever receive the Malcolm Baldrige National Quality Award given by the White House and the Dept. of Commerce.
The Engineering Business and Technology division at Richland College offers a two year AAS degree in Game Design. Courses you'll be taking include Digital Imaging, 3D Animation, Intro to Game Design & Dev, Level Design, Motion Capture, and more.
You'll also have a choice of two tracks: Art and Animation or Programming. This lets you decide if you want either an artistic background in game development or a more technical one. Both tracks require that you take a Game Simulation Group Project course that has you make a game with fellow peers.
What's great about this program is that you'll receive good training in various areas of game development and will also get to choose two very different but equally impressive tracks. However, if you were hoping for a Bachelor's degree or a 4-year program, you won't find one at this school.
Both in-district and out-of-district students have a tuition cost of $114.00 as well as $124.00 per total credit hour. Online courses are $145.00 plus $155.000 per total credit hour. Visit here for more information: http://www.richland.edu/tuition
Sam Houston State University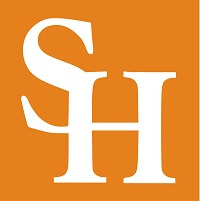 SHSU is recognized as one of the best schools in the country for online graduate programs and is classified as a "Community Engaged" university; an honor only awarded to 311 institutions in America. Sam Houston State University has a program that will earn you a Bachelor of Fine Arts in Computer Animation.
Their collaborative game design program focuses on training you in the areas of 2D and 3D animated storytelling and requires that you complete a Workshop in Art Studio and History course and BFA portfolio review just to continue after your sophomore year.
Some of the courses you'll be taking include Character Animation, 2D Animation, 3D Computer Animation, Pre-Visualization, 3D Modeling, and 3D Animation for Interactive Games. While the Art Department requires that you own a Mac laptop with the latest version of Adobe Creative Suite installed to participate in the program, there are plenty of financial aid and college discounts available to help with costs.
The strength of this school's game design program is that it offers a strong emphasis on the art and animation side, which is a much-needed skill in game development. Aside from the program and computer requirements, the downside to this school is that no program is available that focuses on the programming side of game creation.
Estimated tuition costs per semester are $4,668.50, while living in the residence hall is another $2,450. Combined with fees from books, supplies, and a meal plan, the approximate cost per semester is $9,508.50. For more information see here: http://www.shsu.edu/admissions/cost.html
Southern Methodist University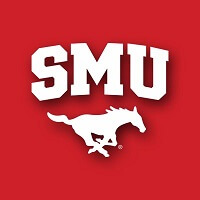 This young but growing school offers two different programs that allow you to build a strong portfolio after working on three team-based game projects.
The Master of Interactive Technology in Digital Game Development degree lets you choose one of four specializations: Programming, Production, Art Creation, or Level Design. The other video game design degree is the Professional Certificate in Digital Game Development, which is the same as the MIT program but without a thesis project. The certificate program only offers three specializations: Programming, Level Design, and Art Creation.
The strength of this program is the fact that it offers four different specializations, with the only downside being not having the option of a Production specialization with the certificate program.
Please see here for information on tuition costs and fees: https://www.smu.edu/EnrollmentServices/Bursar/CostofAttendance/Graduate/Fall2015-Spring2016
The University of Texas at Dallas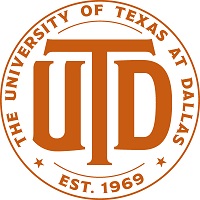 The University of Texas at Dallas is a rising public research powerhouse with more than 28,000 students in eight schools and more than 140 academic degrees including top-ranked programs in business, engineering, science, and arts and technology.
The campus community is enriched by a commitment to the arts, service-learning opportunities, and an athletics program with new e-sports teams.
Forbes ranks UT Dallas the #1 public university in Texas on their list of America's Best Values Colleges. Here you can study the techniques of animation and games at both the undergraduate and graduate level.
The Bachelor of Arts, Technology, and Emerging Communication with a concentration in Animation & Games (BA) offers students a thorough grounding in the development and creation of digital animation and games, including 3D Computer Animation, Motion Graphics, Motion Capture, Educational Games, Real-Time Entertainment, and Social Gaming.
The Master of Fine Arts in Arts, Technology, and Emerging Communication in the Animation (MFA) pathway explores the history and cultural contexts of animation and produces animated content for storytelling, aesthetic, problem-solving, or experimental purposes.
The Doctor of Philosophy in Arts, Technology, and Emerging Communication (PhD) is designed for those who wish to engage in deep scholarship or to develop artistic, cultural, or commercial applications of digital technology and emerging media. With a diverse group of faculty and a curriculum that integrates scholarly study with creative practice, ATEC cultivates creative scholars, scholarly practitioners, and interdisciplinary researchers.
The biggest benefit of being a part of the Animation & Games Undergraduate concentration is, that unlike most schools, there's an option to continue your studies via a graduates program. However, the fact that this program doesn't entirely revolve around game design itself can be seen as a negative.
A full-time undergraduate will end up paying at least $7,536 per semester for 12 credit hours. On-campus housing and meal plans are additional costs.
Collin College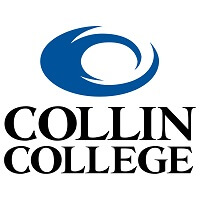 The Communication Design department at Collin offers both an AAS in Animation as well as a Certificate in Animation.
You'll have access to the latest tools and technology needed to learn how to obtain a career in graphic design, web and interactive design, animation, digital video, and more. Both programs also allow you to choose one of two tracks: 3-D Animation and Game Art. The latter focuses on learning how to conceptualize and create 2D and 3D art for computer games. Courses on level design, animation, and game engines are also required.
While the two Animation programs are perfect for someone who wants training in the art side of game development, the school does not offer anything on the programming side.
To see tuition costs based on residency and the number of credit hours, see here: https://www.collin.edu/gettingstarted/bursar/tuition.aspx
Northwest Vista College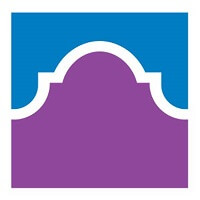 If you're interested in a program that will help you become a game designer by focusing on various concentrations, the Digital Media Technology Associate of Applied Science at Northwest Vista College is for you.
You'll receive training in three specific areas: instructional design, interactive media design, and web/graphic design. Some technologies and programs you'll get to learn to include CSS, JavaScripting, HTML, Mobile technology, Adobe Creative Suite, SCORM compliance, JQuery, 508 compliance, social media applications, and more.
This AAS degree is perfect if you eventually plan on pursuing either a four-year degree or an excellent entry-level position. Of course, the problem is that Northwest Vista College doesn't offer such a four-year degree themselves.
1-6 credits come at a flat rate cost of $480.00 for in-district residents and $1,172.00 for out-of-district students. See the following page to view more information on tuition costs: http://mynvccatalog.alamo.edu/content.php?catoid=96&navoid=3735#Tuition_Schedule
University of Houston-Victoria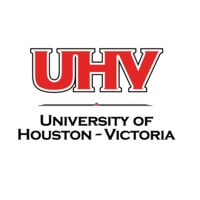 Two undergraduate programs and a graduate degree are offered to aspiring game designers just like you at University of Houston-Victoria,
The first one is a Bachelor of Science in Computer Science degree that gives you the knowledge and training needed to create games from a programming and engineering perspective. The associate degree in Applied Arts & Sciences is a shorter and less intensive version of the BS in Computer Science.
If you ever decide to continue your studies, a graduate program in Computer science is also available. To earn a Master of Science in Computer Science you'll need to complete four challenging courses dealing with computer architecture, network design, algorithms, automata languages, and more.
Having two undergraduate degree options is a big plus, as is the graduate degree. Of course, you're out of luck if you were hoping for gaming degrees that teach the art and animation side of game development.
You're looking at between $6,248 and $16,868, depending on if you stay on campus, buy a meal plan, etc.. A tuition calculator is available if you need a more accurate calculation: http://web3.uhv.edu/sas/tuition/
Learning Video Game Design in Texas
For aspiring game designers, developers, animators, and artists, you'll be sure to find a great fit at one of the many Texas game design college programs.
While putting together our lists of accredited schools, we noticed Texas now ranks in the top 3 (with California and Florida) for gaming education and careers.