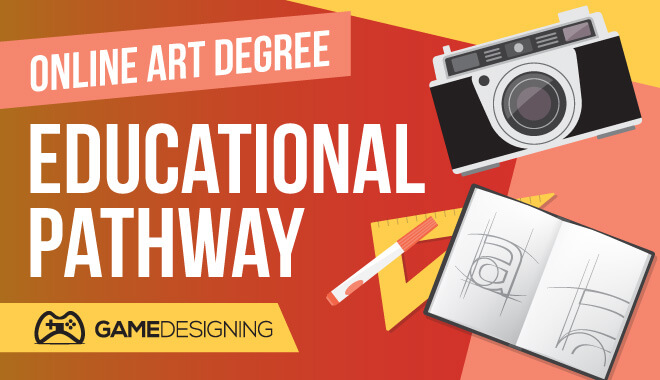 One of my new favorite pastimes is logging onto the Twitch stream one of my artist friends has. On it, she'll take requests from the viewing audience as to what to draw. What follows is an awesome show of skill and breathtaking talent.
People always ask, "how did you get so good at art?" and things to that effect. She ever calmly tells them that she merely practiced all the time to hone her craft. That and she went to art school online.
People are usually surprised upon hearing this, but it is more common than you would think. Online schools, in general, are increasingly becoming dependable and reliable options for students and learners in which circumstances don't allow them to attend a face to face school.
Since it seems such an unorthodox way of learning in general (compared to what we're used to, that is):
How do you go about even navigating a degree program?
Where do you apply?
What do I do about transcripts and other miscellaneous information?
Here we break down the online art degree educational pathway for you.
Why Online Art Schools?
---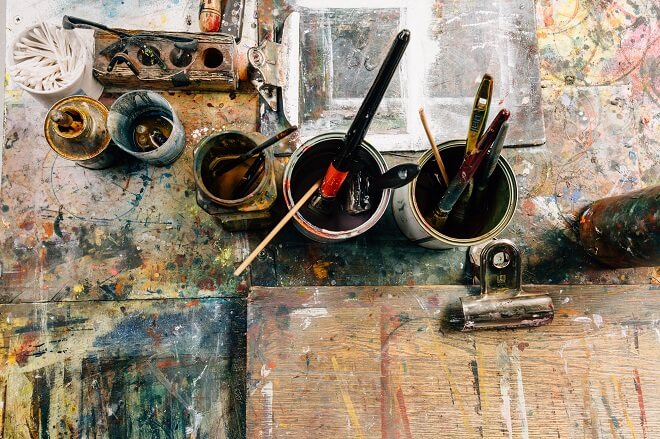 Can You Get An Art Degree Online?
Yes! Along with many other degrees, art degrees are not only achievable online, but for some, it may be a more comfortable setup and system than traditional art classes at a college or university.
If you think that online school doesn't include significant schools and universities, you're sadly mistaken, as not only do major universities have robust online programs in general, but many have online art components as well.
What Can You Do With An Art Degree?
The possibilities are amazing and extremely nonlinear. You can apply to various art jobs in many different industries, and the list is long. This includes graphic design, advertising, gaming art design, concept artist, freelance artist, art professor, animator, and even an interior designer.
The beautiful thing about online art degrees is the freedom they grant those who earn them.
Online schools have some of the best instructors and professors I've experienced. I should know; I got my degree entirely online!
What Are These Art Degree Programs?
---
Many of these art degrees are very similar, if not outright, the same as classes and degree programs they offer in person. A large number of schools and academies provide programs like Master of Fine Arts in theater, animation, drawing, fashion, art history, museum studies, film & media, and even a degree in songwriting.
Online Art Degree Program Map
---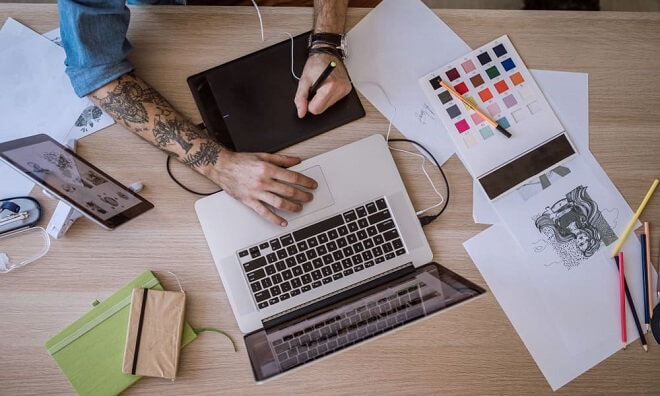 The different pathways through an art degree vary depending on where you attend or plan to attend. Some of these pathways can even begin in the latter part of high school with the help of an advisor or counselor.
However, let's break down what a general path could potentially look like for you if you decided to pursue an online art degree. Here's the basic breakdown you'll usually see.
This can vary by school, especially online courses. To distill everything down more simply, I'll refer to the culmination of all of the varied and uniquely different programs as 'phases,' as each school has a different set of semesters, years, and plans.
First phase

In the first phase, you'll usually engage in courses that teach you the fundamentals in different art fields. This could be in the form of classes like 'drawing I,' 'Art History I,' 'Photography I,' and other similar courses that aim to introduce the student to the concepts and fundamentals.
Included with these classes are your usual general education credits like math classes and the like.

Second phase

The second term in school will test what you've learned in the fundamental classes and take it a step further. Think of this as the 'medium' difficult in your schooling journey.

Third phase

The third phase can range from the most advanced classes to a fully-fledged internship. This is usually where all of your skills are put to the ultimate test, culmination in graduation, and earning your art degree.
Okay, but how much is a Bachelor's Degree in Art?
That depends. Things like your financial situation, in addition to how much financial aid you can acquire before attending, will determine much of the cost of your online art degree.
For schools in person, the cost can be anywhere from around $30,000 to around $50,000. Keep in mind, much of that price tag includes fees and other on-campus aspects like room and board, local transportation, academic activity, and personal use.
If you are achieving your degree online, it takes a massive chunk out of your possible expenses. No stinky dorm room: just the comfort of your own bedroom, home, or studio to learn the ins and outs of your preferred art field.
A particularly useful aspect of earning an online art degree rather than in person is the amount of freedom you have to pursue other aspects of life. Perhaps you already have a job, either part-time or full time, that occupies so much of your time that you wouldn't usually be able to attend a class. If you're supporting your family, this especially comes in handy.
As with all colleges and universities, you will need your high school diploma or G.E.D. equivalent to the bare minimum for gaining admission into these schools.
What Are The Best Art Degrees?
It really depends on what you want to study individually, but I present a list of consistently highly ranked schools offering great art degrees. These are ranked on how often they're mentioned online as some of the best art schools, as well as the reliability of their online components.
The diversity of arts programs are analyzed and helps them make it on the list. There are also some free options and courses offered through smaller schools and academies. Here are the heavy hitters:
Savannah College of Art and Design
---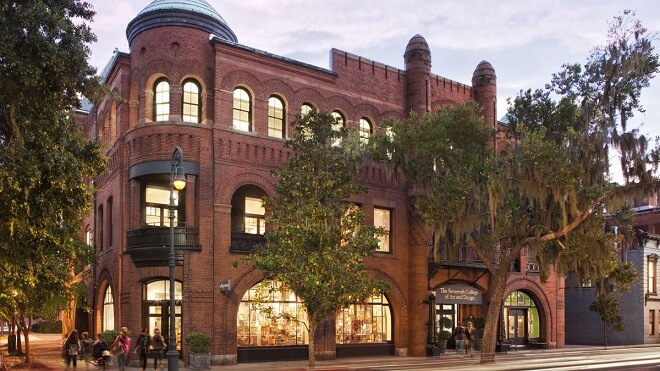 Located in Savannah, Georgia, U.S.A., online
Tuition: Average is $41K after aid
SCAD has always been a reliable school for all things artistic, and their online degrees are no different. It has everything from traditional design to interior design.
Different types of programs or degrees offered:
Bachelor

Bachelor of Arts in Visual Communication / Advertising & Branding
Bachelor of Arts in Visual Communication / Graphic Design
Bachelor of Arts in Visual Communication / Photography
Bachelor of Arts in Visual Communication in Sequential Art
Bachelor of Fine Arts in Graphic Design

Masters

Master of Arts in Animation
Master of Arts in Design Management
Master of Arts in Fashion
Master of Arts in Graphic Design & Visual Communication
Master of Arts in Illustration
Master of Arts in Interior Design
Master of Arts in Luxury & Fashion Management
Master of Arts in Motion Media Design
Master of Arts in Photography
Master of Arts in Preservation Design
Online Master of Arts in Interactive Design and Game Development

M.F.A.

Master of Fine Arts in Fashion
Master of Fine Arts in Animation
Master of Fine Arts in Graphic Design & Visual Communication
Master of Fine Arts in Illustration
Master of Fine Arts in Motion Media Design
Master of Fine Arts in Painting
Master of Fine Arts in Photography
Master of Fine Arts in Writing
Verdict:
This is overall, the best choice of online art school for any artist. SCAD is a universally celebrated and reliable art school. As time goes on, I can see them adding even more classes to their online program.
Liberty University
---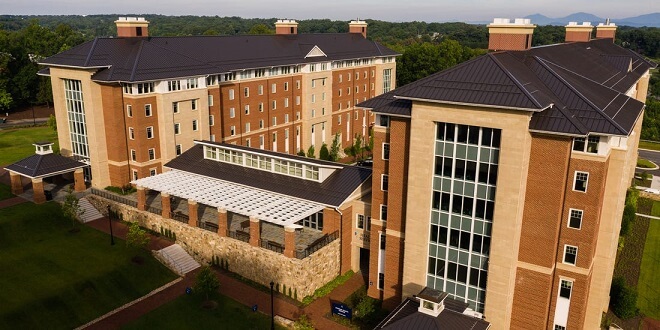 Located in Lynchburg, Virginia, U.S.A., online
Tuition: Average is $28K after aid
Liberty University is a private Christian college. It has a staggering amount of students who attend online courses, (95,000), rather than on campus, (15,000). The art programs are offered 100% online, allowing you to live your life on your own terms while earning an education.
"The online graphic design program from Liberty University requires a 180-hour internship and a 30-hour practicum to complete. This degree, as well as other online degrees from the institution, are constantly updated to stay current with industry trends…"
Different types of programs or degrees offered:
Masters

Master of Arts in Composition
Master of Arts in History
Master of Arts in Visual Communication Design

M.F.A.

Master of Fine Arts in Graphic Design
Verdict:
Liberty University is a solid choice of online art school. If you take your personal faith seriously as well, this is a great combination. Regardless of politics or religion, it has an excellent reputation for keeping up with industry standards, so whatever you learn will always be up to date and extremely topical.
Southern New Hampshire University
---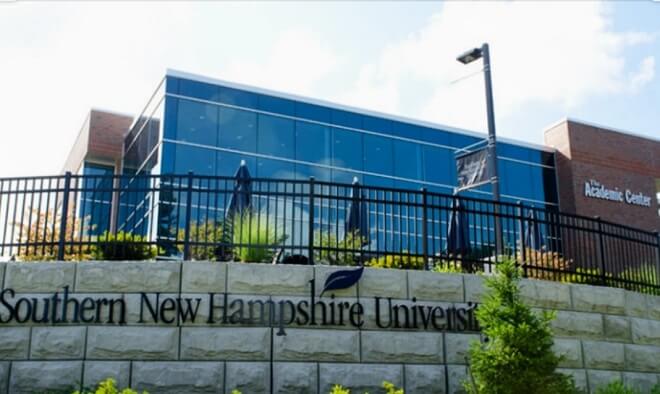 Located in Manchester and Hooksett, New Hampshire, United States, online
Tuition: Average is $41K after aid
SNHU is another instance of a university having way more students online than off, translating to over 87,000 online-only students, and just under 4,000 on campus. Southern New Hampshire University's online programs are many, including the arts. They focus mainly on graphic design and especially game development.
This is the perfect avenue for those interested in creating some excellent game concept artwork, or even designing the next big game!
Different types of programs or degrees offered:
Bachelors

Online B.A. in Digital Photography
Online B.A. in Graphic Design – 3D Modeling and Animation
Online B.A. in Graphic Design
Online B.A. in Game Art & Development
Verdict:
Southern New Hampshire University has great potential to become a powerhouse in the art department. Although they don't have as many options as SCAD, (which are most other universities), they're slowly but surely building up their online component to be at the forefront of online learning.
Full Sail University
---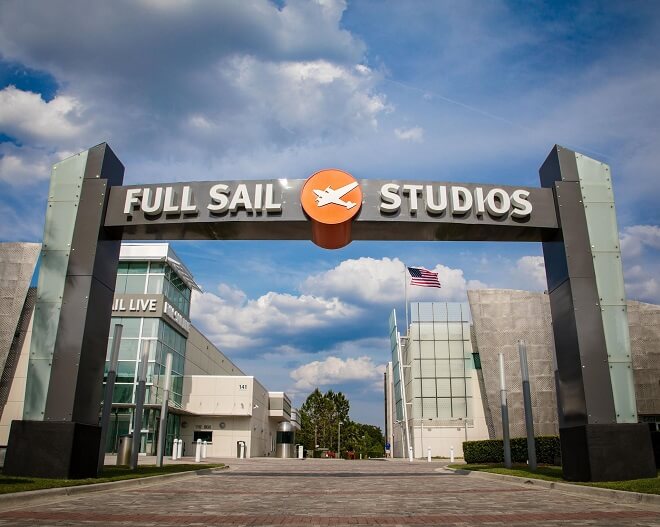 Located in Winter Park, Florida, United States, online
Tuition: Average is $26K after aid
Full Sail is always a reliable option for the arts. Their specialties lie not only with the visual arts, but they also have a fantastic music program in which you can learn history and theory. It was initially a recording studio and workshop but quickly got its act together as a viable and respected university for the arts that are always highly-ranked.
"All of the bachelor's programs take 29 months or less and are completely online. In the online master of fine arts in media design program, students dive into a full-scale branding project. They learn how to identify a client's needs and develop creative pieces based on a variety of information."
It also has a markedly less yearly tuition than other schools, which should attract those who are hesitant or perhaps on the fence about earning an online degree.
Different types of programs or degrees offered:
Bachelors

Bachelor of Science in Digital Cinematography
Bachelor of Science in Graphic Design
Bachelor of Science in Game Art

M.F.A.

Master of Fine Arts in Media Design
Verdict:
Full Sail is totally deserving of its welcoming environment for artists, and that goes for online too. Full Sail's online programs are a great taste of what the university represents in terms of creative and artistic power.
The following are some great options to actually build yourself up, both mentally and portfolio-wise, before jumping into a full-fledged degree. These classes and courses may warm you up to the idea of classes, as well as a valuable structure of a class to get you in the swing of things. You can even use them as credits for transferring to universities listed above!
Sophia Learning
---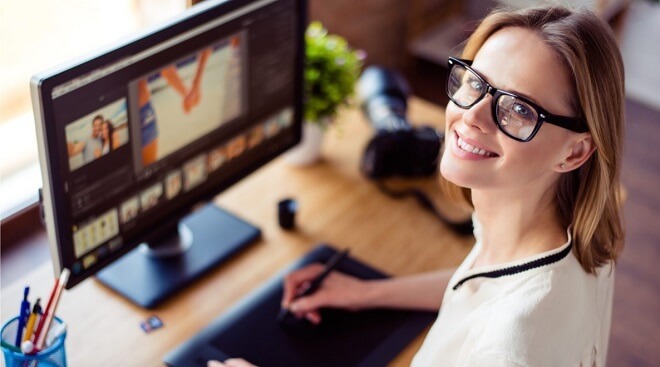 Located entirely online
Tuition: Free
They advertise "Low-cost, self-paced courses for college credit in a fresh and fun learning environment." They guarantee many of their courses can be transferred to other institutions.
Although their programs in art specifically are in its infancy, there is potential to grow into a tour de force of art education. If you're looking for a fantastic option free of charge, this is probably the best bet for the hesitant art student.
Different types of programs or degrees offered:
This class is based on introducing the student to the very fundamentals of art and its place in the world. This covers the period of art history from prehistoric times to the Renaissance.
The second class dealing in art, Sophia Learning's course is based around continuing the critical look at different pieces of art and artists from the Renaissance to the present day.
Verdict:
Sophia Learning is a new little curriculum that you can follow if you aren't sure if you're ready to apply to a university. These classes are free and may be lacking in what you may want or expect from an accredited university. However, Sophia Learning can be everything from a great time killer to a great primer to any sort of college or accredited course you take.
SmART School
---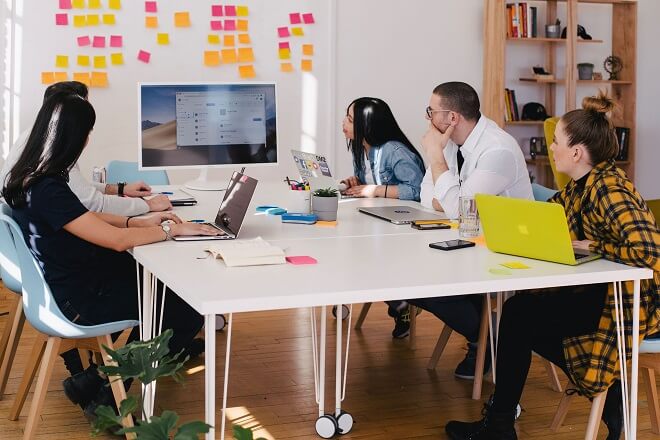 "Real-time feedback, Classroom discussion, weekly social connectivity, and Superior interactive online Art mentoring from anywhere."
The SmART School is dedicated to teaching students through mentorship programs to make sure students get a valuable hands-on art education. The SmART School has a surprisingly large number of different courses it offers.
Many of these programs are listed as small interactive classes once a week for 14 weeks. They also have extremely small class sizes, so you can bet you're getting important focus and essential critiques on artwork and projects, all with the assistance of industry professionals. They also often host a special industry guest per semester for whichever class best applies to their talents.
They also offer new lectures from industry professionals and mentors with a Q&A afterward:
Courses with Mentor Marc Scheff

Beginning Figure Drawing

Wed 9 am-12 noon Eastern Time
8 students max
$1,050

Beginning Illustration

Tues 2:30-5:30 pm Eastern Time
8 students max
$1,595
Courses with Mentor Winona Nelson

Gaming Illustration and Character Design

Special industry guest: Cynthia Sheppard, illustrator and creative director for Wizards of the Coast
Mon 4-7 Eastern Time
10 Students max
$2,500
Courses with Mentor Donato Giancola

Mythology & Narrative Painting

Wed 4:30-7:30 Eastern Time
Ten students max
$2,500
Courses with Mentor Dan Dos Santos

Science Fiction & Fantasy Illustration for Book Covers

Thurs 4-7 Eastern Time
10 students max
$2,500
Courses with Mentor Sam Weber

Conceptual Illustration

Special industry guest: Claire Merchlinsky, Illustrator and former freelance art director for the New Yorker and current freelance art director for Medium.com
Fri 3-6 pm Eastern Time
Ten students maximum class size
$2,500
Courses with Mentor Rebecca Leveille Guay

Contemporary Figurative Painting with Gesture and Emotion

Special guests: Erica Berkowitz & Joe Weinreb, owners of Haven Gallery
Tues 11 am-2 pm Eastern Time
10 students max
$2,500
Courses with Mentors Martin Wittfooth & Brad Kunkle

Magical Realism: Painting the Figure and Nature

Tues 6-10 pm Eastern Time
14 students max
$2,500
Courses with Greg Manchess & Scott Fischer

Comic Covers, Book Covers & Dynamic Storytelling

Wed 8-11 pm Eastern Time
14 students max
$2500
Verdict:
The SmART School may be the best option for those who are on the fence about joining a university specializing in a particular field. That goes double for those who aren't sure what they would major in at college.
SmART is perfect for explorers in what you want to take. They offer 'survey' classes, or 'watch only' enrollments for students who can't scrounge up the cash. These programs give prospective students and learners the chance to observe these classes without doing the full workload and seeing if they'd be a good fit at SmART School.
Courses provided by the Museum of Modern Art
---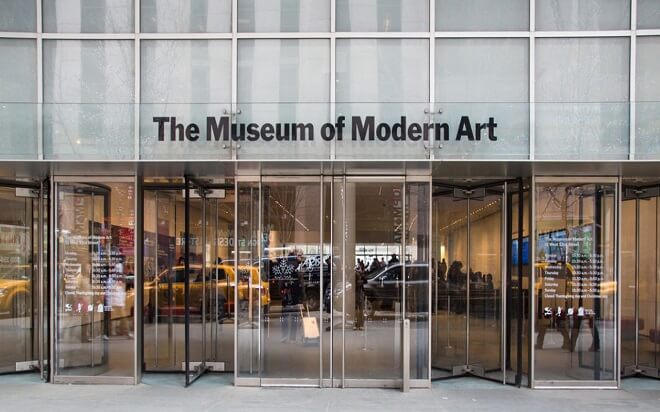 Located in New York, New York, online
"The Museum of Modern Art is a place that fuels creativity, ignites minds, and provides inspiration. With extraordinary exhibitions and the world's finest collection of modern and contemporary art, MoMA is dedicated to the conversation between the past and the present, the established and the experimental. Our mission is helping you understand, enjoy, and use the art of our time."
What can be said that hasn't already been said about the Museum of Modern Art in New York City? It's an iconic institution housing some of the world's most iconic and significant pieces of art. There is art by Vincent Van Gogh (Starry Night), Andy Warhol (Campbell's Soup Cans), and Claude Monet (Water Lilies).
MoMA is offering free courses through Coursera. These courses are taught by actual members of the staff and experts in their respective fields.
Here are some courses offered through the MoMA. They all have the option to earn a certificate at the end of courses to add to your resume or profiles online:
Fashion as Design

Beginner Level
Approx. 22 hours to complete

In the Studio: Postwar Abstract Painting

Beginner Level
Approx. 38 hours to complete

What Is Contemporary Art?

Beginner Level
Approx. 12 hours to complete

Art & Ideas: Teaching with Themes

Approx. 11 hours to complete

Art & Inquiry: Museum Teaching Strategies For Your Classroom

Approx. 8 hours to complete

Seeing Through Photographs

Approx. 16 hours to complete

Art & Activity: Interactive Strategies for Engaging with Art

Approx. 10 hours to complete

Modern Art & Ideas

Beginner Level
Approx. 13 hours to complete
Verdict:
I highly recommend these free classes to nearly everyone, not just artists. If you are an artist, these should be mandatory for your continuing education as they go incredibly in-depth about the fundamentals of art.
With most of the classes being able to be completed in a span of several hours, there's really no excuse not to at least check them out. Their deadlines are entirely flexible, so there's no pressure on the learner.
I also recommend visiting the actual museum if you're able to ASAP!
The Final Verdict
---
Luckily for you, there is no shortage of options, and they'll only be growing more abundant in the coming months. Online learning is at a critical point where it may become the norm, edging out the traditional model of applying, visiting campuses, and attending a monotonous orientation far from home.
Now, you can hunker down with your computer, log into your school or institution's program, and get to practicing and learning some unique courses taught by fantastic professors and instructors.
To break it down simply, here is the final verdict:
Value: Full Sail University
The balance between Full Sail's quality and relatively cheaper tuition than other schools makes it the best value out of the bunch. This is the logical place to explore if you're on the fence about a university workload. Although you'll still be paying a large sum, (it I.S. college, after all)
Free Courses: Courses by the Museum of Modern Art
The free courses given out by the staff of the MoMA are without a doubt some of the most useful free resources a budding artist could get. There's literally nothing to lose, as many of these are entirely free to enroll in, and only a few even begin to crack the 20-hour mark to complete.
A quick and easy exploration into specific topics can help pin down interest for you. These courses are for people who aren't sure about a university, and perhaps they aren't sure what to major in.
They are also recommended for people who may have a busy schedule, as they have incredibly flexible deadlines for progress and projects.
Recommended: Savannah College of Art and Design
Savannah College of Art and Design is by far and away, one of the best choices for an art school in the country. They've also outdone themselves by providing a fantastic online art degree program where people can experience SCAD's prestigious reputation and the knowledge of their instructors.
Savannah College of Art and Design is tailored for those who are entirely ready to hit the books and take on a university course load. This is recommended for people who don't have a busy schedule, as a college load may be intimidating.
SCAD's coursework and content are the most robust and diverse, allowing for any number of educational pathways through the college's online portion.
If you are unsure whether or not you're personally ready for a university workload, (and I wouldn't blame you!), perhaps taking some of the classes and courses offered by the MoMA and Sophia Learning could be right up your alley.
If you're ready for a university, any of these is an absolute slam dunk for a great educational choice. No more lugging books; just get out of bed and log on!