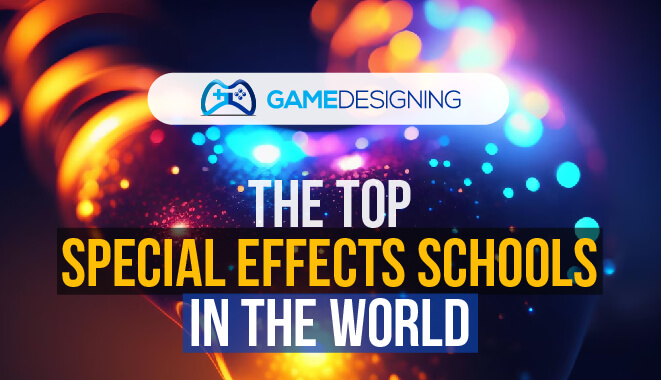 Filmmaking has changed dramatically in recent years.
Today, the most successful films and series leverage special effects to engage audiences and enhance their entertainment quotient.
What Are Special Effects Schools?
---
Going to special effects school is one of the best ways to get a foot in the industry.
These institutions impart valuable knowledge, skills, and experience in filmmaking and special effects (SFX).
What You Should Know About Special Effects Schools
Most people who work in special effects have bachelor's degrees in computer graphics, visual effects, or art, depending on which SFX branch they are interested in.
VFX Schools will provide them with the practical knowledge and skills to work in a professional setting.
Outstanding special effects colleges help students develop a technical portfolio they can use to gain employment after graduation.
In a professional setting, there are two main branches of special effects: digital and practical.
Digital Special Effects
Digital special effects rely on computers to create amazing, entertaining visuals that support realism or showcase fantastical characters and environments. Some classes in digital SFX schools are computer-generated imagery (CGI), motion capture technology, digital composting, and navigating green screens.
Those who want to learn about digital special effects can go to VFX schools or CGI schools.
Practical Special Effects
Practical special effects have been the original film techniques for creating entertaining visuals. In the early years of cinema, filmmakers had to be very creative and use practical methods for such effects. This niche includes makeup, prosthetics, pyrotechnics, miniatures, and animatronics.
Courses for practical special effects are offered separately as they are within the purview of the art department of special effects schools.
Where To Find Special Effects Colleges?
Hollywood is the world's oldest and largest film industry, so you can expect California to have many filmmaking schools with outstanding special effects departments.
However, many countries have their own robust film industries, and they also have excellent filmmaking and special effects schools.
Furthermore, SFX and VFX are not limited to filmmaking—they are also leveraged in marketing, gaming, theme parks, entertainment centers, and more such applications.
Digital special effects can be learned through online classes. However, it's a vastly different experience when you go through the course in person with an expert instructor, especially within a professional studio environment.
Learning practical effects online is not the same either. Cinema makeup school, for example, provides the right makeup products and models for practical lessons.
You can check your city, state, or province for nearby special effects schools or sign up online if there aren't any.
Getting a special effects degree could provide plenty of work opportunities in the following industries:
Film
CGI
VFX
SFX
Motion design
Motion graphics
Animation
Makeup
Creature design
Compositing
Gaming
Virtual reality
The possibilities are endless.
What To Look For in SFX and VFX Schools?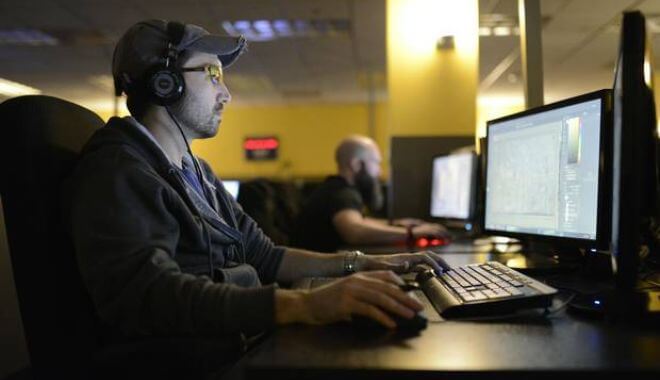 When looking for a school where you can learn SFX and VFX, you always go for the best ones. But what is considered the best school?
It can be quite subjective, but we have pulled out the following criteria to evaluate the top special effects schools around the globe:
Curriculum
The course curriculum must provide practical teaching of cutting-edge techniques that can be applied to an ever-evolving industry. It must encourage collaboration among students. It should also have a perfect balance of academic activities to enrich knowledge and earn practical skills for future employment.
Facilities
Facilities are critical in VFX schools as modern special effects depend entirely on high-end technology. Most SFX institutions fetch high tuition fees because of the hardware, software, and other facilities needed to create specialists for years to come.
The institution must have an updated studio-like environment with high-tech equipment and modern tools for practical teaching.
Teachers and Instructors
Before enrolling, one must check the credentials of the teachers and instructors. The best teachers are those with firsthand experience in special effects. Official credits on special effects projects are an advantage.
Some schools have special effects professionals working as part-time instructors, and they add prestige to the institution.
Our Ranking Criteria
In addition to feedback from schools and alumni, we rely on public data sources to determine our school rankings (read more). Some of these data sources include:
Top 25 Special Effects Schools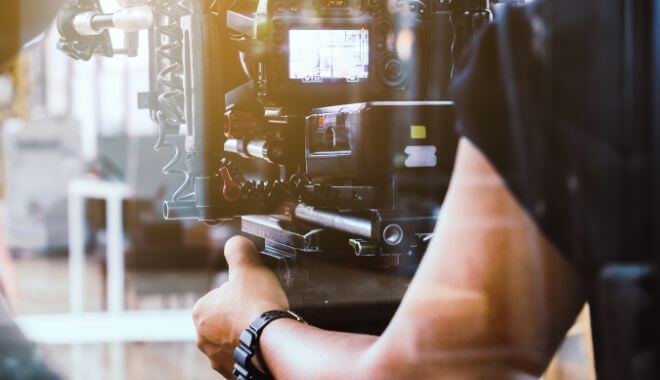 Using the criteria mentioned above, we have collated a list of the best special effects schools around the globe for digital and practical effects:
1. Academy of Art University
San Francisco, California, U.S.A.
Formerly the Academy of Art College and Richard Stephens Academy of Art, this private institution has offered various art and design courses since 1929. It has over 40 art and design degrees and some 120 courses, including online programs.
Average annual tuition ranges from $33,000 to $50,000. Many of its graduates have gone on to work for prestigious organizations. Notable alumni include actress Raven-Symone and Indonesian short film director and producer Putri Indahsari Tanjung Jatikusumo.
Selection of programs offered include:
Advertising
Animation and Visual Effects
Game Development
Graphic Design
Motion Pictures and Television
2. SF Film School
Gangnam-gu, Seoul, South Korea
Many exciting SFX-heavy projects have come from Korea, so it is no surprise that the country is also home to one of the best VFX schools in the world. SF stands for Science Fiction, as the institution aims to provide the entertainment industry with the most skilled professionals providing CGI and SFX for projects in this niche.
Some of SF Film School's students have won awards even before they graduated. It also has a campus in Busan.
Selection of programs offered:
VFX
3D Animation
Game Cinematic
Motion Graphic
Content Production and Character Design
3. Gnomon – School of VFX, Games & Animation
Los Angeles, California, U.S.A.
Emmy-winning visual effects supervisor Alex Alvarez founded Gnomon in 1997. The school is often referred to as the MIT of visual effects because of its advanced curriculum and specialized courses. Hundreds of students have since been employed in the visual effects industry.
Gnomon boasts a 98% placement rate for its Certificate in Digital Production program. It offers undergraduate programs, two-year certificate programs, and short-term individual courses. Tuition ranges from $28,000 to $48,000 per year.
Selection of programs offered:
3D Generalist
Modeling and Texturing
VFX Animation
Virtual Production
Foundation Art
4. ARTFX School of Digital Arts
Montpellier, France
The French special effects school notably offers a five-year Master's degree program in various fields of visual effects. ARTFX was founded in 2004 and has over 900 graduates. It has campuses in Lille and Paris. Tuition averages €9,000 per year.
The institution boasts a 95% employment rate and has close connections with major studios. Many ARTFX graduates now work in the SFX industry outside France. They have joined over 1,000 festivals, with some receiving awards.
It offers the following programs:
3D and VX
Game Design and Development
Film/Video Game Programming
24 – Cinema School
2D Film Animation
5. Filmakademie Baden-Württemberg (Film Academy Baden-Württemberg)
Ludwigsburg, Germany
The public institution, founded in 1991, covers different aspects of filmmaking. It has become one of the most renowned film academies in the world. In 2001, the institution produced Das Rad, an animated short film made by its students. The film went on to receive an Academy Award nomination. Many other film projects have received various recognitions.
Selection of programs offered:
Animation
Interactive Media
Motion Design
Production Design
Advertising Film
6. University of Southern California
Los Angeles, California, U.S.A.
The University of Southern California (USC) is among the Top 25 schools in the United States. It offers a lot of programs in the liberal arts and science departments. USC, founded in 1880, also houses one of the best filmmaking colleges in the world.
The USC School of Cinematic Arts was founded in 1927 as a training school for the Academy of Motion Picture Arts and Sciences. Some of the most well-known filmmakers who graduated from USC-SCA are Judd Apatow, Ron Howard, and Ryan Coogler. Annual tuition is from $25,000 to $82,000.
Selection of programs offered:
Film and Television Production
Cinema & Media Studies
John H. Hench Division of Animation + Digital Arts
Interactive Media & Games Division
Peter Stark Producing Program
7. Lost Boys School of Visual Effects
Vancouver, Canada
This studio has over two decades of providing visual effects in the entertainment industry. It opened its doors to students who want to learn visual effects but with limited and SFX-focused programs. It also has a Montreal studio. Tuition ranges between CAD 2,500 and 17,000.
Several graduates have worked behind the scenes for some of the biggest films in Hollywood, such as Beauty and the Beast (live-action), Deadpool, Pikachu, Hobbit, Birds of Prey, and so many more.
Selection of programs offered:
Advanced VFX Compositing
Effects Technical Director
Digital Lighting Artist
8. The Digital Animation & Visual Effects School
Orlando, Florida, U.S.A.
Better known as DAVE School, it was established in 2000 to provide specialized training in the field of VFX with extensive practical skills gained through industry-level supervision. Some of its modern facilities include a virtual and real-time production stage, a Vicon motion capture system, and virtual reality and augmented reality labs.
DAVE graduates have become nominees in the prestigious Visual Effects Society Awards.
Selection of programs offered:
Visual Effects Production
Game Production
Virtual Production
9. Sheridan College
Ontario, Canada
A public polytechnic institute with three campuses in the Greater Toronto Area, Sheridan College offers over 140 undergraduate, graduate, diplomas, certificates, and continuing education programs. The field of Animation, Arts & Design includes 36 courses.
Some of its notable alums are Oscar winners Alan Barillaro, who directed Piper, and Domee Shi, who wrote and directed Bao and Turning Red.
Selection of programs offered:
Advanced Special Effects, Makeup, Prosthetics, and Props
Computer Animation
Digital Creature Animation
Game Design
Visual Effects
10. PIXL VISN Media Arts Academy
Cologne, Germany
Since 2012, PIXL VISN has been the leading institution offering 3D animation and visual effects in Germany. It offers an intensive 18-month training program that marries theories learned in classrooms and practical skills learned in a professional setting.
Some of its alumni have worked in multi-awarded projects like Game of Thrones, Avengers: Endgame, and The Walking Dead. One of its most successful VFX graduates is James Schauf, a modeler at Disney Animation Studios.
11. New York University
New York, U.S.A.
New York University is one of the most popular schools in the world. The Tisch School of the Arts was founded in 1965 to cater to students interested in performing, cinematic, and emerging media arts. It has developed a stellar special effects program.
The average annual tuition at NYU is $58,000.
Selection of programs offered:
Cinema Studies
Interactive Telecommunications Program / Interactive Media Arts
NYU Game Center
12. Ringling College of Art and Design
Sarasota, Florida, U.S.A.
Ringling is a private art and design school that was founded in 1931. It is a noted filmmaking school in America, and its computer animation, motion design, and game art programs are getting the attention of visual effects professionals around the globe. This evolution has made Ringling one of the best special effects colleges. Two notable alumni are Oscar-winning short film directors Brand Oldenburg and Patrick Osborne.
Undergraduate tuition is at least $51,000 annually.
Selection of programs offered:
Computer Animation
Game Art
Graphic Design
Motion Design
Virtual Reality Development
13. Nederlandse Filmacademie (The Netherlands Film Academy)
Amsterdam, Netherlands
This is the only specialist school in the Netherlands that offers a complete program in filmmaking. Students from different departments are encouraged to collaborate to create unique projects.
It offers orientation courses, bachelor programs, and Master of Film degrees.
Selection of programs offered:
Visual Effects
Immersive Media
Directing Fiction
Production Design
Edit
14. Think Tank Training Centre
North Vancouver, Canada
One of the best online CGI schools in the world, Think Tank Training Centre offers 32 weeks of extensive lessons in special effects. On-site training has a professional studio environment and modern equipment. The center also offers a hybrid program.
Every student gets one-on-one mentoring, which culminates in a portfolio to prepare for employment in CGI and SFX. Tuition is a minimum of $16,000.
Selection of programs offered:
CG Fundamentals
CG Asset Creation for Film and Games
3D Animation Visual Effects and Game Art
3D Portfolio Pre-Production and Production
CG + 3D Asset Creation for Film and Games

15. Carnegie Mellon University
Pittsburgh, Pennsylvania, U.S.A.
It was established as a technical school in 1900 and turned into the Carnegie Institute of Technology, offering bachelor programs in 1912. It is one of the best research institutions in the U.S. and now offers stellar special effects programs.
CMU's modern facilities have the potential to make the institution a major source of professionals in the field. The special effects programs under Carnegie's School of Art fetch an annual tuition of nearly $60,000.
Selection of programs offered:
Experimental Game Design
Animation, Art, and Technology
Experimental Capture
Digital Storytelling and Resistance
16. CGFIVE Academy
Seoul, Korea
CGFIVE or CG5 offers lectures that are critical to succeed in the SFX industry. Students gain their certificates in a short amount of time, and they can join the industry ASAP. The school regularly invites professionals who have worked in some of the biggest entertainment projects as lecturers.
Selection of programs offered:
Modeling and Asset
Animation
VFX Composite
Render and Lighting
17. Vancouver Film School
Vancouver, Canada
Vancouver Film School is a private art school founded in 1987. It started with a single class with just six students but now boasts of alums like filmmaker Kevin Smith and Oscar-winning Lord of the Rings animator Chad Moffitt.
It offers six-month animation programs and one-year hands-on production programs. Tuition ranges from $24,000 to $43,000.
Selection of programs offered:
3D Animation and Visual Effects
Digital Design
Game Design
Makeup Design for Film and Television
Programming for Games, Web, and Mobile
18. New York Film Academy
New York, U.S.A.
New York Film Academy is one of the most notable film schools in the U.S., with campuses in New York City, Los Angeles, and Miami. It was established in 1992 by John Sherlock, the famed producer for The Hunt for Red October. With the evolution of filmmaking, so did the school, which offers online, bachelor's, and master's degrees in different fields of filmmaking.
Annual tuition for an undergraduate program at New York Film Academy is around $34,000.
Selection of programs offered:
Digital Editing
3D Animation and Visual Effects
Game Design
Entertainment Media
Virtual Reality
19. FX Barcelona 3D and Film School
Barcelona, Spain
One of the top VFX schools in Spain, FX Barcelona 3D and Film School has been preparing students to conquer the world of filmmaking. It has top-notch facilities, including the largest chroma set in the area.
The school is also a production company and many of its outputs have been recognized by various international organizations.
Selection of programs offered:
Visual Effects
Concept Art
Video Games
Post-production and Compositing
Animation 3D
20. Howest University of Applied Sciences
Kortrijk, Belgium
The top school in Belgium for digital arts and entertainment, Howest prioritizes hands-on learning for its students. Students are exposed to an hour or two of lectures for every four to six hours of practical training. The school regularly updates its programs and curricula to reflect changes and improvements in special effects.
Tuition is around €1,400 for Belgians and €7,400 for international students.
Selection of programs offered:
Game Development
3D Animation
Game Graphics Production
VFX
21. 3Dsense Media School
Singapore
3Dsense is an award-winning art school in Singapore. It maintains a healthy relationship with studios in the country and worldwide. This means students will have a chance to work with the best when they graduate.
Some of the school's alumni have worked on several Hollywood projects, including Top Gun: Maverick, Godzilla: King of the Monsters, The Mandalorian, and many more. Tuition ranges from SGD 26,000 to 34,000.
Selection of programs offered:
Visual Effects and Animation
Motion and Graphics Design
Game Art
Digital Film Production
22. Flinders University
Adelaide, Australia
Flinders University is a public research institution that offers undergraduate and graduate programs in various disciplines. It has partnered with CDW Studios to provide Australians with a VFX passion with quality programs for special effects. The goal is to arm students with a strong portfolio that will open doors for them in the entertainment industry.
Tuition ranges between AUD 30,000 and 60,000.
Selection of programs offered:
Game Production
Visual Effects and Entertainment Design
Digital Media
Virtual Production
23. Bournemouth University
Poole, England, United Kingdom
A top public institution in England, Bournemouth University offers undergraduate and graduate programs in different fields. Its Computer Animation, Games, and Visual Effects programs are highly competitive. Tuition is around £9,000 for UK students and £13,500 for international students.
Graduates have gone on to become Oscar and BAFTA winners and nominees. For example, Academy Award-nominee Mike Mulholland worked on Star Wars: The Force Awakens and The Last Jedi.
Selection of programs offered:
Computer Animation Art and Design
Computer Animation Technical Arts
Games Design
Visual Effects
24. University of California, Los Angeles
Los Angeles, California, U.S.A.
UCLA is one of the most famous universities in the world, with its many programs offering over 3,900 courses. Its Visual Arts and Design program is notable, given its close ties with Hollywood.
UCLA's School of Theater, Film, and Television has a wide variety of courses, so students can specialize in different special effects niches. UCLA tuition is around $13,000 for Californians and $43,000 for out-of-state students.
Selection of programs offered:
25. Lightbox Academy
Madrid, Spain
Lightbox Academy is the first special effects school in Spain that was established by an existing studio (Lightbox Animation Studios). Students enjoy hands-on experience with modern filmmaking, and after graduation, they can leverage direct ties with a well-known studio.
Since its inception in 2015, Lightbox has produced over 150 projects submitted to international film festivals.
Selection of programs offered:
Illustration Concept Art
3D
VFX
Motion Graphics
Animation
Next Steps
The special effects industry is incredibly competitive. If you want to work in the VFX industry, the first step is to obtain a certificate, diploma, or degree from a prestigious special effects school.
This list of the top 25 special effects colleges will help kickstart your professional career within the VFX and CGI realm. Best of luck!
Sources
---
Deguzman, K. (2023, March 12). What are Special Effects in Movies — History & Types Explained. Studio Binder. https://www.studiobinder.com/blog/what-are-special-effects-in-movies/#. Accessed 10 July 2023.
https://www.bls.gov/ooh/arts-and-design/multimedia-artists-and-animators.htm?
https://www.academiccourses.com/special-effects
McDonald, A. (2019, August 14). Best Visual Effects Schools & Colleges in the World 2022. The Rookies.
https://discover.therookies.co/school-rankings/best-visual-effects-schools-in-the-world/. Accessed 10 July 2023.
Giardina, C. (2019, August 6). The Top 10 Visual Effects School. The Hollywood Reporter. https://www.hollywoodreporter.com/lists/top-10-visual-effects-schools-2019-revealed-1227656/. Accessed 11 July 2023.