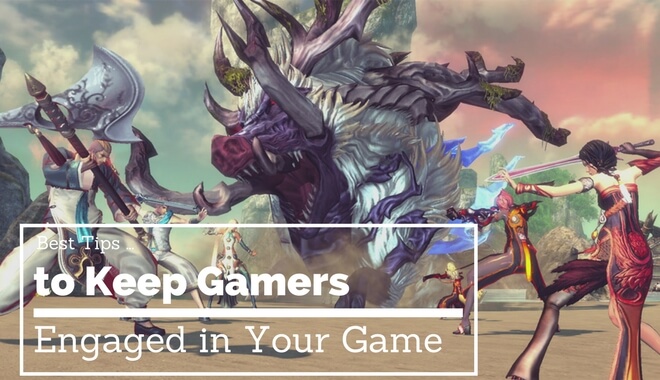 We've all been there.
Struggling to unwrap the cellophane casing, fingers not finding any purchase. Pulling again and again at the tape holding the box shut. Waiting for the crisp "pop" of the game case's premiere opening. Smelling faint adhesive residue. Admiring the glimmering, shining object within.
A new game.
Few things beat the excitement of unboxing a new game, except maybe the very first loading screen or opening trailer.
Sure, digital downloads have started replacing physical copies of games, but the nostalgia is still there for most of us.
The game can never truly meet our expectations. Our imaginations are too wild, our life experiences too unique to imagine the experience awaiting us in a new game. But even if games don't line up with what we expect, they can still deliver.
As worlds keep getting bigger and the online multiplayer community continues to grow, It isn't uncommon for players to dump days into a single video game. You know we aren't being metaphorical here.
People will play a single video game for what amounts to entire days or even weeks of their lives. Not all in one sitting, obviously. But four hours a day into a new game you've been looking forward to?
Not that hard to do, especially in the first week that you own it. Just like that, you've played for 28 hours. More than a day.
Many of us have done it…but why? How are these games able to hold our attention for so long? How do the developers get us to keep coming back, again and again, for more?
That's what we want to look at today: How do you maintain player engagement?
Fun: A Recipe for Success with Game Engagement
---
If your game isn't fun or rewarding on some level, people aren't going to play it.
Sure, they might give it a shot for a little bit. The price tag on games warrants a couple of hours, at least. But if the game frustrates the player more often than it gifts the player with fun, you'll lose the player.
What causes this fun lapse?
Cheating players
Bugs or glitches
Bad level design
Lame or broken game mechanics
That's not an exhaustive list, but if you shore up against those fun-suckers in your game, you'll be off to a great start.
The reason these things make the game awful instead of the fun lies in the player expectation. As you design a game, you are building a world for players to interact in. You get to create these rules.
But, any rules you create, you have to maintain (unless you provide a compelling reason in the game as to why they're broken).
Say you're playing a game and your character can jump in the first level. When the second level rolls around, you'll expect your character to still be able to jump. If you all of a sudden can't jump anymore, you'll be wrenched out of the game.
Woe is to the developer who pulls that stunt. Unless it's clearly explained, it won't make sense to you as a player, and so you'll assume the game isn't functioning properly.
Bugs and glitches also work to frustrate the player. There have been games where players lose their progress to glitches–they can't save, or for some reason, they can't advance in the game. This also serves to pull the player out of the world.
Those aren't the only ways that fun can be ruined, but you get the idea. Keep the game mechanics intact, and make sure the player's experience won't be negatively impacted by any glitches or bugs.
What About Long Term Player Engagement?
---
There's a novel excitement to games when you're playing through them for the first time. There's the thrill of hitting a new level. There's sweet lewt to find, new weapons to unlock, new enemies to thump.
But what happens after you ding for the last time? How can game developers maintain player engagement after the level cap has been reached?
For answers, we must turn to an old friend.
World of Warcraft: The Endgame Engagement*
---
(*This expansion has not been officially announced)
How do you keep players engaged in a game after they max out their level? World of Warcraft is a great example of a game that shows us continued engagement after a level cap is possible.
Some of you might jump on the horn to talk about how World of Warcraft doesn't have as many players as it once did.
This is true.
But many of the players they do have (and new players who buy the right DLC package) are maxed out in their level.
Certain WoW packages actually offer a free character "boost," which lets you make a character and instantly boost that character to the max level.
Where's the fun in that? Let's look.
Endgame Material
---
The level 1-110 piece of the game is fun in its own right. But once you hit 110, the other half of the game opens up to you.
There are plenty of lore-filled solo missions to accomplish. New lore and global experiences are added with every expansion, and that keeps a lot of players coming back.
But Warcraft has done an excellent job of improving its dungeons and raids. These group-based adventures have scaling difficulty, so they'll get harder as your gear and your party gets better.
There's also player vs. player for people who are interested.
The level cap isn't the end. The huge amount of loot and party-based challenges keep the game exciting and social.
The endgame content is more challenging, and ultimately more rewarding. There's always a harder raid to beat with your raiding party, meaning better gear. And the late-level gear looks mighty fine, indeed.
Social interaction is another big element. It's a way to blow off steam with friends, or feel really powerful, or interact with relative anonymity in a safe space.
And when you get tired of one character, you can switch to another. "Alt" characters let you play through your favorite parts of the game again, experiencing them as a different race and class. You can play through the same game but with a different play style.
The Takeaway
---
How do you get players to stick with your game?
Make it fun.
How do you get players to stick with your game even when they've maxed out their level?
Give them more games to play!
This goes beyond giving them "stuff to do." Keep increasing the challenge. Give them loot, rewards, and incentives that make them want to keep coming back. Once they hit that level cap, open up a whole new world for them.