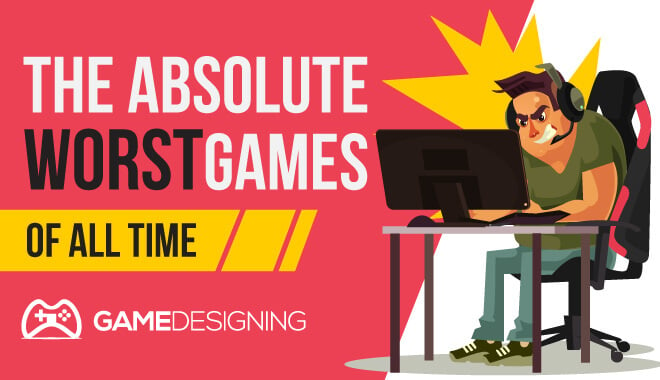 So what exactly makes any of these games bad games? It's obviously more skin-deep than just poor gaming decisions or budgetary constrictions. That can happen to anyone.
Bad video game design is easier to achieve than you might think.
What Makes a Bad Video Game?
What separates a good game like Red Dead Redemption 2 from one that has multiple game crashes not even an hour into the game?
I wish it was a cut-and-dry issue, but there are so many aspects that can turn a game from decent to terrible by violating certain game mechanics.
Bugs and Glitches in Games
When we boot up our systems, whether they be a throwback title on the Xbox 360, or on a hulking, impressive PC, we usually don't expect game-breaking bugs and glitches.
One of the main examples of the worst video game, Alien: Colonial Marines, was a technical mess.
It turned the issue of dealing with the terrifying extraterrestrial from the movie franchise into a goofy, unplayable mess where the aliens resembled lobotomized puppets.
Other noteworthy examples of offending games where it seemed glitches were more prevalent than gameplay are:
Big Rigs: Over the Road Racing
Sonic '06
Assassin's Creed III
Fallout: New Vegas
Jurassic Park: Trespasser

Just because they are glitchy games doesn't mean they're necessarily bad. Fallout: New Vegas, possibly my favorite RPG in recent memory, is a hot mess of glitches.
I had a save file of over 25 hours, only for it to be completely invalidated as my game kept freezing whenever I would leave the building I was in.
Does that mean I think Fallout: New Vegas is a bad game? Not at all. Was I frustrated? Hesitant to play again? Absolutely.
Some of the more negative reviews I see on Steam and on gaming sites will recommend the game, but with the caveat that the game may be too glitchy for some.
The new Mount & Blade: Bannerlord is a great example. For some, it's a buggy mess where they can't even progress in the game. For others, it's a glitch-free masterpiece.
Bad Graphics Make Bad Games
When it comes to the senses, gamers are treated to experiences that transform our senses of seeing and hearing. Luckily for us, graphics are getting better and better, and what we used to think of as futuristic-looking graphics in 2006 look like Stone Age cave paintings now.
I'm not one to usually harp on poorly designed graphics, but some games are just beyond saving. When a game has terrible graphics, it does something that borders on the criminal in the gaming world; it breaks immersion.
Immersion is a significant reason why we're playing games in the first place. We want to escape the real world and experience magical worlds, grimy city streets, and the wilderness.
Voice Acting
Along with subpar and cringe-worthy graphics, a game could be visually stunning, but if the game's voice acting is awful, that immersion is once again in the crosshairs.
Some of the best games in history have terrible voice acting. Look at the original Resident Evil. If you listen to any of the line deliveries from any of the characters, it's hard not to be embarrassed for the voice actors themselves.
Barry saying that Jill was close to being a 'Jill sandwich' has become an endearing quote in the game franchise for its campiness, and terrible quality of delivery.
Awkward Controls
Another betrayal of gamers is the terrible control layout. Gamers become one with the game when they learn the control scheme inside and out, having their brains in tune with good game design.
This is shattered when a control scheme seems more like developers randomly assigned buttons to seemingly random actions. Not only that, but it's a particular 'sin' to have a control scheme where controlling a character seems like moving a character through molasses.
Some of the worst offenders of this are Too Human, Jurassic Park: Trespasser and some would argue GTA IV and Heavy Rain.
Common Sins of Bad Games
What defines a game designing 'sin'? It's basically when the basic ideas of game development are ignored or overlooked, creating a terrible game-playing experience for the player. To better illustrate what I mean, here are some noteworthy game design sins.
Unskippable Cut Scene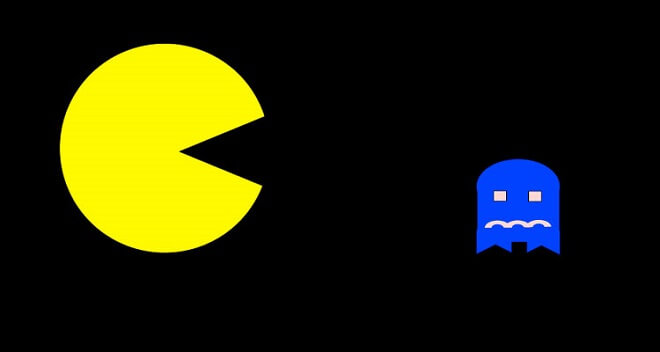 The unskippable cutscene is a terrible game design choice and one that could lead to the misery of gamers worldwide. You work your way through a difficult dungeon, and you meet with the final boss. You get handily demolished by him, but it's no big deal since there's a checkpoint right outside the boss's arena.
However, the cutscene that plays before the actual fight is 5 minutes long and consists of dialogue and impressive visuals. Not a bad thing to watch before putting your skills to the test.
But upon entering the arena for the second time, you realize that you have to watch that 5-minute cutscene again. You are now more worried about dying to the boss so you don't have to watch a lengthy cutscene again.
Imagine if you couldn't skip the cutscenes in Metal Gear Solid 4. Hideo Kojima understood good game design and allowed players to skip movie-length cutscenes. Now that's good game design!
Lack of Accessibility Options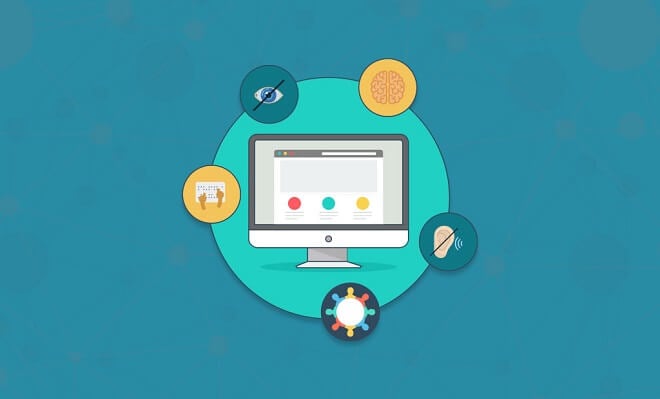 Some gamers have disabilities or conditions in which they require more assistance in games than others. This includes people who suffer from color blindness. According to many colorblind players, a lot of the so-called colorblind options merely change the look of health bars and those of teammates, rather than actually fix the in-game visuals, making them easier to discern from one another.
Games need to be accessible to everyone, period.
Invisible Walls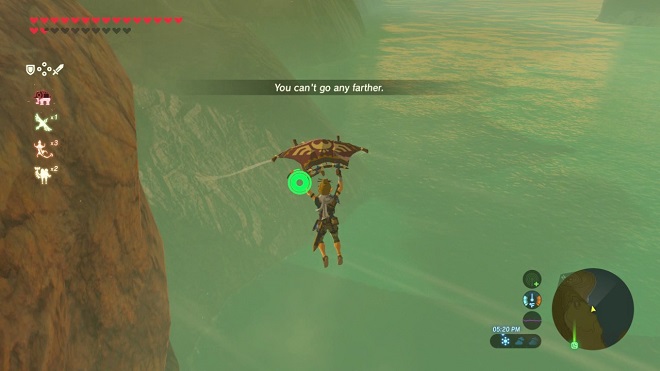 Bad news for curious gamers everywhere; the invisible walls represent limits to what players can accomplish in immersive, open worlds.
Something great about a game like The Elder Scrolls III: Bloodmoon was that you could swim to the faraway island of Solstheim without any restrictions. Sure, you had to keep your analog stick pressed forward as your character swam for what seemed like miles, but you could go to higher-level dungeons and areas without restriction.
Nothing stamps out the fire of exploration like coming up to an invisible barrier in the wilderness.
Bad Crafting System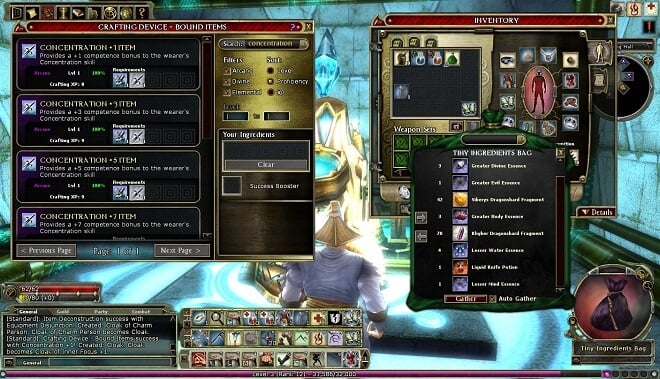 This is a personal pet peeve over everything else. I hate when a crafting system forces players to look up recipes online or otherwise break immersion to find out what materials they need.
The Witcher does a fantastic job of combatting this, as it shows you what you need and allows the player to 'pin' the ingredients, showing if a shopkeeper has what you need, streamlining the whole process.
Bad game design is having a convoluted or immersion-breaking crating system that makes you want to ignore that part of the game entirely.
Too Much Dialog Makes a Bad Game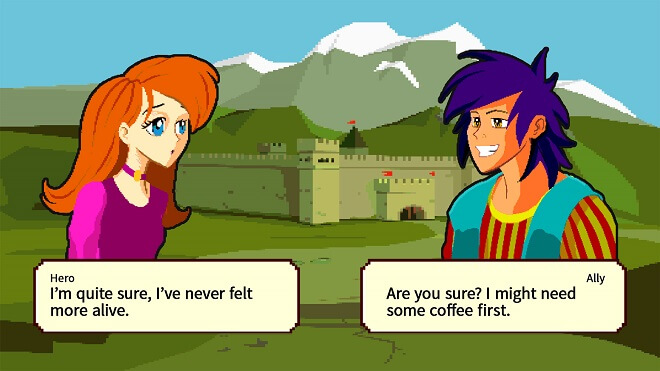 Extensive dialog and tutorials that can't be skipped are another grievous sin for games to commit. You never want to play a game and yell aloud, 'Yes, I'm sure I want to continue!' Some tutorial messages and others can be aggravating, especially if they're unskippable.
Everyone knows this in The Legend of Zelda: Ocarina of Time, in which a giant talking owl gives you a tutorial monologue. Players would often skip through this at lightning speed, and accidentally press 'hear again' when prompted, as the buttons were mapped out differently than in most games.
I can't believe I'm saying it, but Ocarina of Time has committed a game design sin!
Too Much Stuff Will Ruin a Game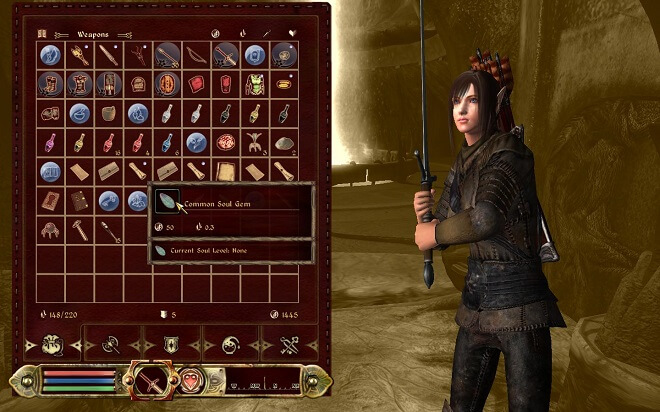 Some RPGs can flood your inventory with tons of items. That's all well and good, but sometimes you don't know what's valuable and what isn't. This becomes a bigger problem when offloading your character to free up space and earn some gold-selling items.
But how do you know what's worth selling? How do you know what junk is that you can immediately discard? Sometimes games don't tell you, leaving you wondering if this item, which is probably junk, is really a key component in crafting powerful armor or weapons.
Bad Maps Make Bad Games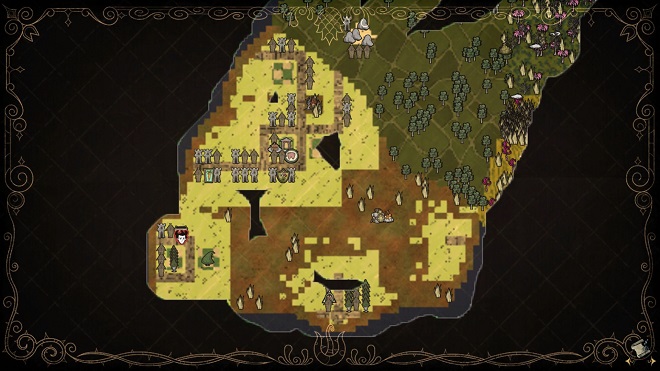 A benefit to more linear games like the Yakuza series and the newer Final Fantasy games is their linearity. I wish they were more open world, but their linearity saves them from having janky, disjointed maps that leave those of us directionally challenged truly lost.
Some offenders of bad maps include The Witcher 2, Fable 3, and Deadly Premonition. Disjointed maps just lead to breaking the immersion further.
Unclear Save Locations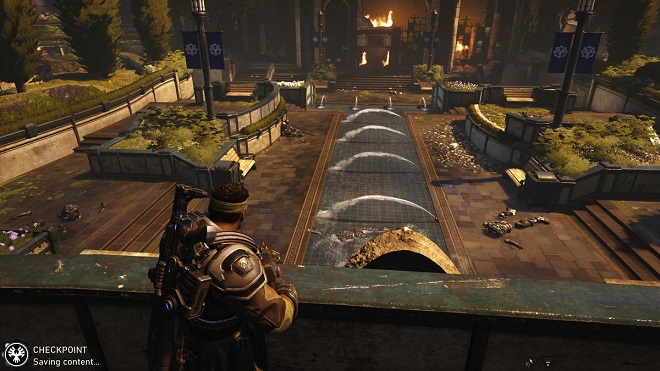 If you're anything like me, you're a save maniac. I will save multiple times 'just in case' the impossible happens and multiple save files corrupt. That's why for me, unclear save spots or save systems are a particularly grievous sin in bad video game design.
Some of the biggest offenders of this principle are Dead Rising, Hitman Absolution, and Nier: Automata. These unclear or flawed systems create anxiety and a feeling of helplessness when you're just trying to save your game.
Invincible Story Characters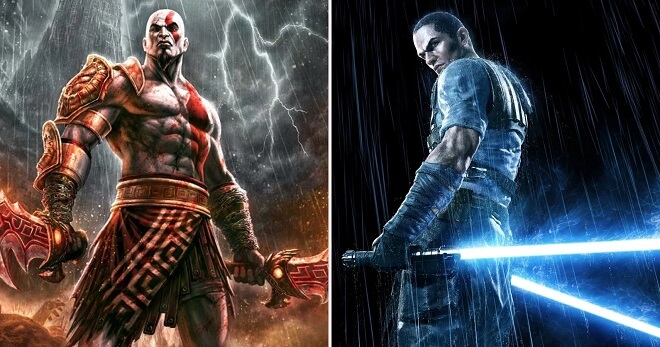 This one is a particularly apparent sin in games like The Elder Scrolls V: Skyrim. As opposed to earlier titles in the series, like Morrowind, in which you could literally kill anyone, regardless of importance, Skyrim limits who you can kill.
Wouldn't it be easy to get rid of Ulfric Stormcloak or General Tullius to save time and hassle? Nope, you have to go through the entire quest to face off against the story's characters. Morrowind was at least honest and told you that you could kill anyone, albeit at the cost that it may affect the story later on.
Walking with NPCs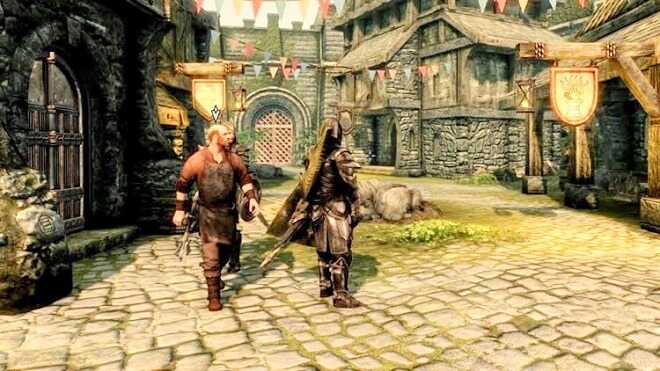 This makes my blood boil. Many story-based games will have two characters walk and talk with one another or have you follow them. This is a fine concept, but what if the character you're following is much slower than you?
It transforms a facet of the story into an awkward encounter of trying to either keep up or slow down to keep in time with other characters.
Again, it breaks immersion and is a sign of bad video game design.
Lack of Meaningful Choices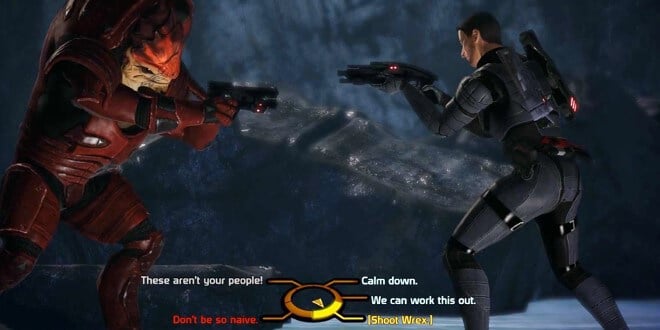 As an avid RPG gamer, this one hurts the most. Many games, like those in the Fable and Mass Effect franchises, often touted their games as having a robust and innovative decision system, in which your choices truly affected the end of the game.
This sounded cool and seemed to be going well, but many games just couldn't deliver on their promises. Mass Effect 3 had 3 endings you could choose from. All the seemingly important decisions through a trilogy of games are distilled down into one of 3 choices. Gamers were furious, and rightly so.
Our Ranking Criteria
In addition to player and critic ratings, we use objective metrics like sales, users, and sales growth rate to make our lists (read more). Some of these data sources include:
The 40 Worst Video Games Ever
Folks, not all games can be winners. For every Witcher 3 or Red Dead Redemption, there's a boatload of embarrassingly bad games to counteract them.
To be fair, certain factors can determine if a game ends up receiving poorly or not. Sometimes money runs out, the AI is bad, or a game is simply overhyped for too long.
But then there are some seriously bad games out there. So bad that it's sacrilegious to even utter their names. Games are so painfully and disgustingly bad that they have become infamous for how terrible they are.
What are they? Dare I tell you? Are you sure? Well, okay, but don't say I didn't warn you. Here is a list of the 40 worst video games of all time.
Aliens Colonial Marines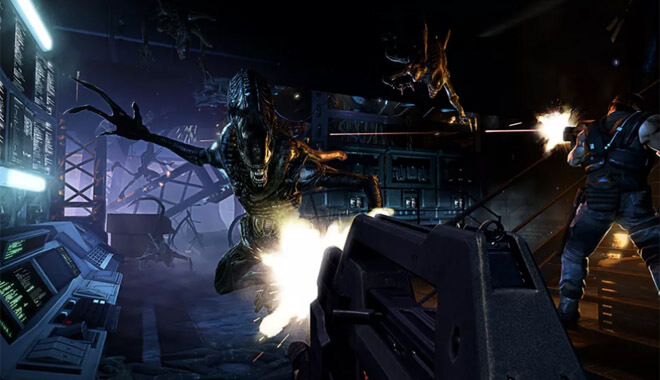 I am a huge fan of the Alien franchise. That's why when I heard that they were making an FPS based on the series, I couldn't be more excited. I'm not a huge preorder guy, so I wanted to see what the critics had to say when it was finally released.
I was hoping that I'd be in for some good old-fashioned Alien blood & gore. Turns out, sometimes it pays to not preorder. I dodged the proverbial bullet here.
Released on Xbox 360, PS3, and PC in 2013, Aliens Colonial Marines turned out to be such a disappointment that Alien fans everywhere were so incensed, so monumentally pissed, that they slapped the creators with a lawsuit.
They claimed that Gearbox and SEGA had participated in false advertising of the game. They were promised a badass authorized sequel to 1986's Aliens. Instead, they got one of the buggiest major releases of a game in history.
Poor communication with the publisher, not meeting deadlines, and more stopped Colonial Marines from being the Alien game we all wanted.
You Should Know
Two gamers who initiated a lawsuit against Gearbox Software and Sega have opted to remove Gearbox from the legal action. The lawsuit stemmed from the release of Aliens: Colonial Marines, which received severe criticism and low review scores.
This backlash was exacerbated by the fact that earlier demos had showcased features not present in the final game.
Sega and the plaintiffs had initially reached a tentative agreement for a settlement amounting to $1.25 million. However, Gearbox contested its involvement in the case, contending that it should be considered a contractor rather than a primary defendant.
The judge presiding over the case ruled on two critical aspects: class-action status and Gearbox's motion to dismiss. Ultimately, the plaintiffs decided to dismiss the case with prejudice, preventing Gearbox from seeking legal fees in exchange.
Class certification was denied because the definition of affected gamers lacked specificity, requiring individuals to confirm they had seen a misleading trailer before pre-ordering.
Hatred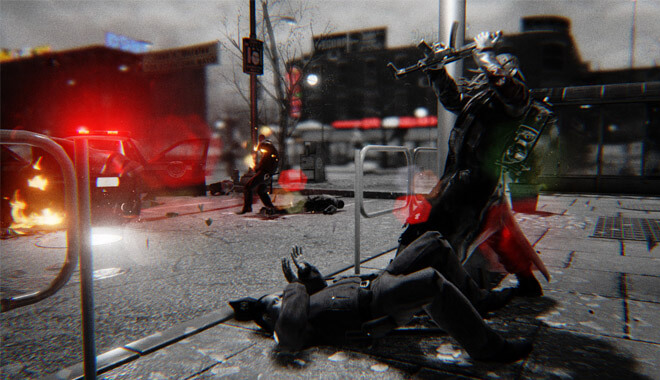 It irks and disturbs me to even give this game lines of text. In the 2015 PC shooter game Hatred, the player takes on the role of a disgruntled, nihilistic spree killer who has had it with society.
The game's dreary black-and-white color scheme gets old quickly, and the bloody, relentless violence, while somewhat flashy, can get old extremely fast.  A game with that much endless cringy edginess has no business being this one-note.
It was announced in 2014 for a 2015 release on Steam. However, it was removed from the platform for its dark tone and graphic violence. Unfortunately for the gaming public, it was put back on Steam shortly thereafter.
I think it would have been better if it were canceled. If I wanted to hear such lame, edgy one-liners, I could just wander into my nearest mall's Hot Topic.
BMX XXX

With the success of Tony Hawk's Skateboarding franchise, BMX fans were sorely underrepresented in gaming. Sure, you had a few miscellaneous items, but nothing matched what skateboarding was in terms of quality.
I'm sorry to say, but it didn't get better. Enter BMX XXX, the X-rated BMX video game. Yes, you read that correctly. What do all BMX fans want in a game? Did you answer 'great visuals'? What about 'solid game physics'?
Sorry, if you didn't answer 'boobs', then you lose! The developers thought that adding raunchy humor and nudity would help sales of the sports game.
This was a poor attempt at cashing in on BMX, and the unofficial BMX 'ambassador', Dave Mirra, actually made himself scarce when Acclaim told him the 'creative' direction they were taking the game.
What do you do then? You can make it for multiple platforms, of course! It was released in 2002 for Xbox, PS2, and Gamecube. BMX XXX is an insult to BMX fans and gamers alike.
Duke Nukem Forever
As a big Duke Nukem 3D fan, this one hurts. As a kid, I remember blasting aliens into the silly world of Duke Nukem, a great parody of an action movie star.
This game was actually announced not long after Duke Nukem 3D, in 1997. It was delayed for so long that it became somewhat of a meme in gaming culture.
It was finally released in 2011 for Xbox 360, PS3 Windows. Gone was the funny satire on video game action heroes; instead, we got a dumb, weak effort of a game that would make a bargain bin at a Gamestop recoil in disgust.
It had subpar shooting, lines that made you embarrassed for everyone involved, and really showed how dated the concept of Duke Nukem was. From 1997 to 2011, the world was free of this first-person shooter.
I look back on that innocent time with happiness.
Rogue Warrior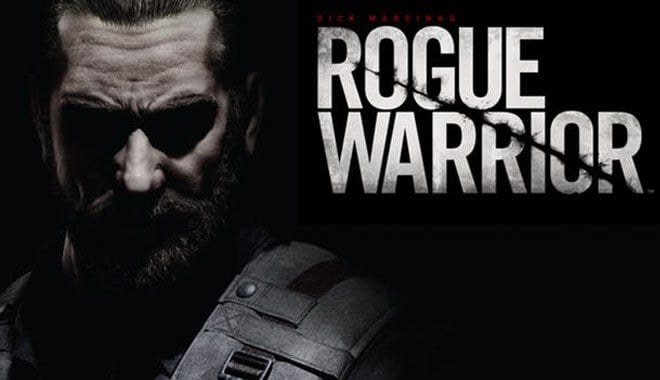 In 2009, we were all still reeling from the success of Modern Warfare 2.
So, what would be better than a cool military 3rd person stealth game? Rogue Warrior is not that game.
Released for Windows, PS3, and Xbox 360, Rogue Warrior follows the unlikeable real-life Richard Marcinko on his fictional mission to North Korea to avenge fallen comrades and stop missiles or something along those lines.
Sounds fine, but the game's controls are broken, the script is lame and laced with unnecessary profanity, and it involves an extremely phoned-in performance by actor Mickey Rourke in the role of Marcinko. It was universally panned, with IGN giving it a 1.4/10.
Leisure Suit Larry: Box Office Bust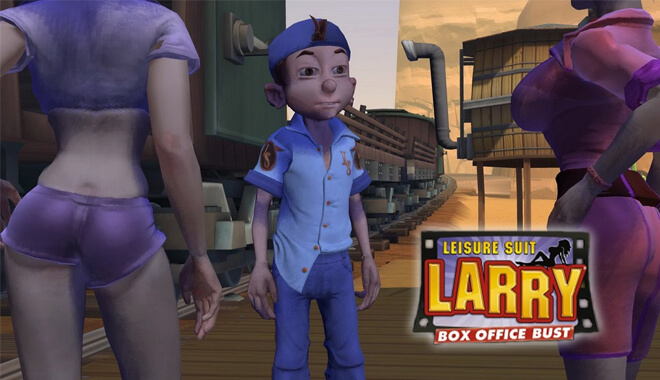 The Leisure Suit Larry series of games is an adventure game franchise involving the titular Larry, a horny loser who is always trying to get lucky with women.
This game will make you audibly groan and go 'yuck!' at your screen. This poor attempt at adult humor plagues this game, along with some other important issues. Most of all, the game is buggy.
The gameplay isn't solid, and many of the things gamers take for granted in a normal game simply aren't up to par in Leisure Suit Larry.
It was released for Xbox 360, PS3, and Windows.
Vampire Rain
A modern-day vampire-slaying adventure sounds cool, right? Vampire: The Masquerade – Bloodlines was a big hit for PC, so what could go wrong?
Vampire Rain can go wrong. This is a poor man's Metal Gear Solid except with hyper-speed ugly vampires. It might be redeemable if the controls worked, or if it was appealing in the gameplay department.
However, it isn't. Hopefully, the new Vampire: The Masquerade – Bloodlines 2 will deliver some great vampire action that this game failed to deliver. It was released for Xbox 360 and PS3.
50 Cent: Bulletproof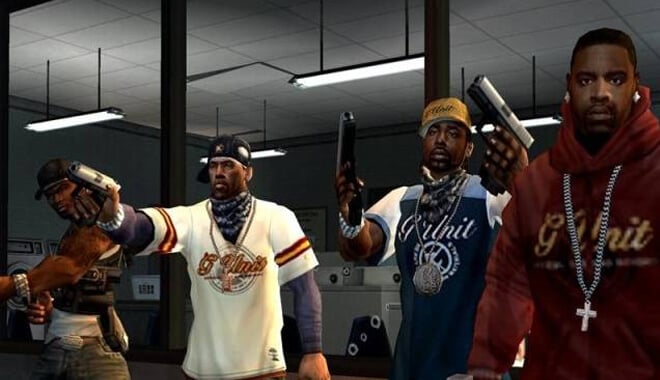 Yes, you the player get to control the legendary wordsmith 50 Cent in this game. With a lyrical swagger rivaling that of Shakespeare, 50 Cent partakes in something old Willy never did: extremely dull and formulaic gunplay.
I can't help but think that Bulletproof was inspired by titles like Max Payne and other actiony gun titles like Dead to Rights. If they had just tweaked the gameplay to be halfway decent, it wouldn't even see this list.
Unfortunately for those who bought it on Xbox, PS2, no such luck.
Perfect Dark Zero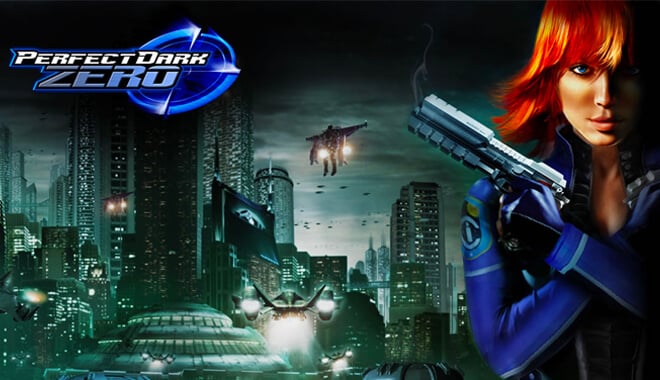 This hurts me deeply, as I like many others, was a big fan of the first Perfect Dark way back in the N64's heyday.
What could be better than a return of Joanna Dark on a brand-new Xbox 360 console? Well, anything but this apparently. I booted up Perfect Dark Zero and I was really confused.
This was nowhere near the same vibe as Perfect Dark. The controls were wonky, the graphics cartoony and silly, the AI was dumb as a rock, and the game was just plain boring.
Sonic the Hedgehog
Don't worry, this isn't the original Sonic I'm bashing here. This iteration of Sonic was released in 2006 for PS3 and Xbox 360, and it wasn't exactly a breath of fresh air for the series.
Sonic's first foray into the seventh generation of gaming consoles was met with negative reviews. Mostly because of glitches, bland graphics, and terrible cameras.
This is supposed to be Sonic, SEGA's flagship franchise of the 1990s. Unfortunately, the Sonic team took a lot of hits that SEGA wasn't used to hearing.
What People Are Saying Now
The reviews for Sonic the Hedgehog (Sonic '06) present a mixed but somewhat forgiving perspective on the game. Despite its notorious glitches and problems, some players find redeeming qualities within the title.
Many players reminisce about their experiences with Sonic '06, often acknowledging its flaws while still expressing enjoyment. They praise the game's music, serious storyline, and playable characters.
While the glitches are a common concern, with varying degrees of impact mentioned, but players generally appreciate the effort put into the story and character development.
The game is seen as having untapped potential, and while it's widely criticized, some reviewers believe it deserves a second chance, recognizing its enjoyable aspects amidst its issues.
Alone in the Dark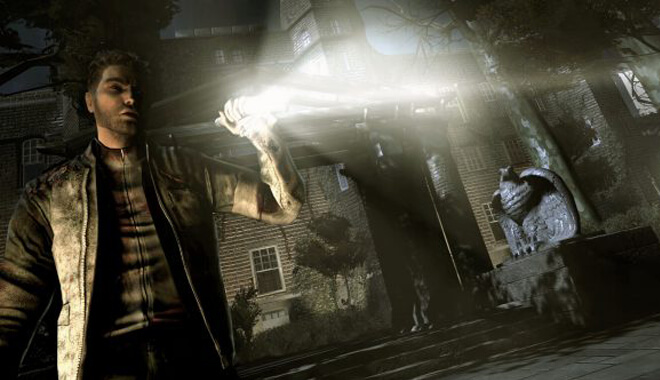 A modern entry for the celebrated survival horror series was going to be a cool, welcome entry into the seventh generation's game libraries. I myself was looking forward to this title, and eagerly awaiting its release date.
Thankfully, I caught reviews early and didn't fork over $60. Alone in the Dark has you fighting nightmare monsters in the heart of New York City.
Sounds pretty cool, right? Wrong.
The terrible gameplay mechanics, namely the driving, and the fact that you had to manually blink to keep your vision clear. An interesting concept, but during gameplay, this was just super annoying.
It was released on PS2, Wii, and Xbox 360.
Night Trap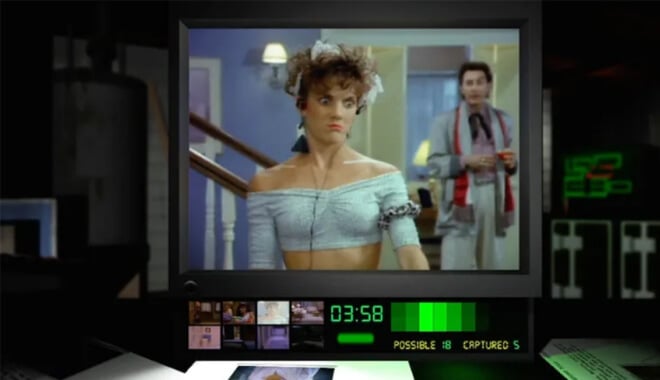 Night Trap was a live-action movie/video game for the Sega CD, 3DO, and MS-DOS, and used FMV (full motion video) sequences to tell the game's story. You take on the role of a special agent protecting a young girl's sleepover from home invaders.
You have to utilize traps and other methods to thwart the villains.
The corny FMV sequences, while a gimmick of its time, were very corny. The game garnered controversy and became a bargaining chip in the United States Congress in the long battle against video games and violence.
Although the point was to prevent bad things from happening to women, people didn't see it that way, and it was the game that inspired the notorious ESRB rating system in games. Thanks a lot, Night Trap!
Plumbers Don't Wear Ties
Another FMV game, Plumbers Don't Wear Ties, was more in the realm of erotic dating sim than an actual game with gameplay. It was billed as 'An Interactive Romantic Comedy!'.
Unfortunately, the only comedic aspect of the game is how bad it is. The point of the story is to try and hook up the two main characters by the end of the game.
Sounds fine, right? The 'FMV' sequences turned out to be slideshows, terrible music, and bland 'gameplay', and some say it brought about the downfall of the 3DO gaming system.
Trespasser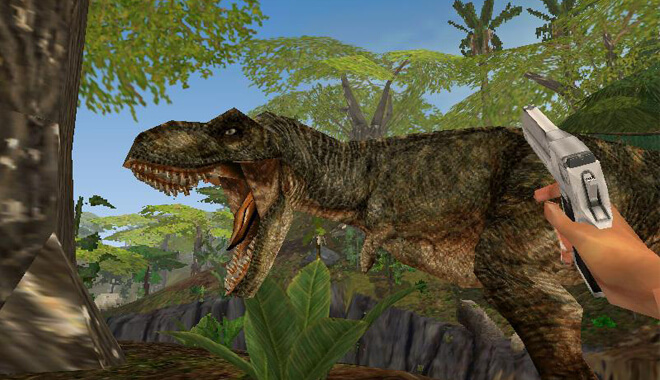 Trespasser is an FPS game for Windows-based on The Lost World, the sequel to Jurassic Park. Sounds pretty sweet already. Except this 'tie-in' really doesn't really have the same vibe as the movies.
Sure, it includes input and performances by some of the actors from the Jurassic Park franchise, but aside from dinosaurs, I'd have no clue it was related.
You play as Anne, who has to survive the onslaught on dinosaurs. Something interesting that I will give it credit for is the lack of HUD, having players keep track of bullets and health by other means.
The awkward, stilted controls, ugly visuals, and just plain squandering of an insanely great series of films make this a terrible game.
Kabuki Warriors

Rated 'the worst game of 2001′ by GameSpot, Kabuki Warriors is a fighting game in which you take on the role of a Japanese Kabuki warrior.
The lack of options for fighters, the awkward animation, and poor implementation of the skill sets made this game a chore to play, as well as ugly to look at. It was released for Xbox.
Drake of the 99 Dragons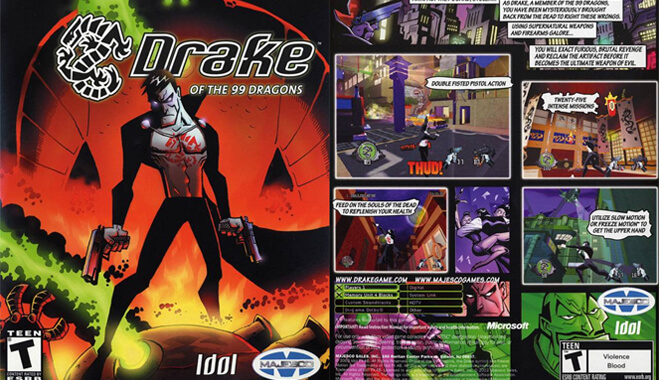 This Xbox and PC title always stood out on game store shelves and beckoned to me. It looked interesting; it had a very cool Batman: The Animated Series kind of look.
But thankfully, I resisted the evil temptation of Drake. You control Drake, an undead assassin, on his quest to avenge his clan against evil forces.
Sounds like it has promise. However, this interesting concept was thrown completely in the trash by terrible game mechanics, bad graphics, and terrible voice acting.
The game company wanted Drake to be the first in many games, comics, and films involving the characters and the world they created. Unfortunately, Drake was panned by critics and the rest is history.
Big Rigs: Over the Road Racing

This racing game is notorious in the gaming world. Any gameplay video could tell you why. Its graphics being poor are the least of its problems.
Its gameplay is so inconsistent, throwing the player all over the game map, and is obviously unfinished in many respects. It was universally condemned by nearly everyone. It was released for PC.
Bomberman: Act Zero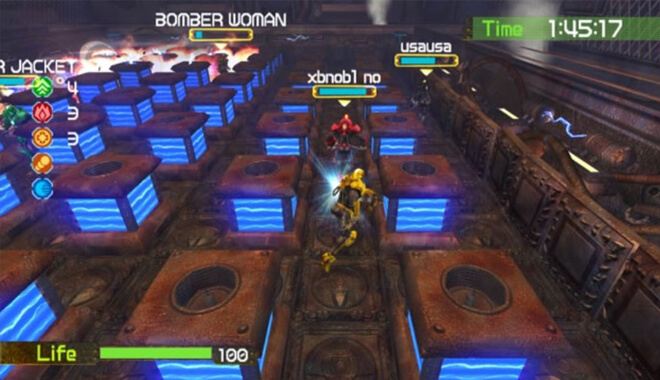 The beloved Bomberman franchise received a gritty reboot for seventh-generation consoles in the form of Bomberman: Act Zero. Except, did we need a gritty reboot of the cartoonish, chaotic game?
This game gives a resounding: No! It puts you like a gritty version of your favorite bomb-wielding wacky character, except without any of the likeability, and none of the good, addictive gameplay. It was released for Xbox 360.
Ninja Breadman
This title looks innocent enough. However, upon closer inspection, the 'cutesy' visuals and somewhat interesting, but ultimately tired concept, are deceptive.
It's rendered basically unplayable by its countless bugs. Not only that, but its levels are unimpressive, and the game is laughably short. It was released for the PS2, Windows, and Wii.
Kane & Lynch: Dead Men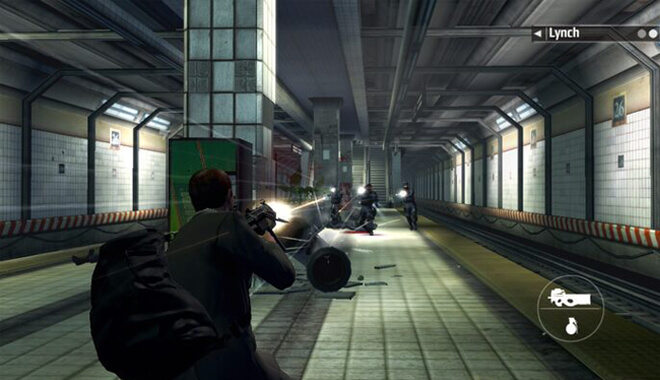 I'm a huge Hitman fan. So, when the team behind Agent 47, IO Interactive was developing a gritty crime game, I was all in. However, when you start with Kane and Lynch, you realize that it's nearly unplayable.
It's so unbelievably buggy, and the gameplay proves to be repetitive and bland. Needless to say, I was surprised that the team at Eidos and IO Interactive could allow this to pass their quality control. It was released for Windows, PS3, and Xbox 360.
Kane & Lynch 2: Dog Days
Okay, so the first game wasn't exactly a slam dunk. What better way to prove the detractors and haters wrong, then, by coming back with a bang?
Unfortunately, Kane & Lynch 2 was ultimately more of the same. The setting was actually a breath of fresh air. The crazy nighttime feels of Shanghai, and the interesting soundtrack should be recognized.
However, the gameplay is some of the most repetitive shooting mechanics I've ever played. I couldn't be more excited to finish a game out of sheer boredom. It was released for Xbox 360, PS3, and PC
Conflict: Denied Ops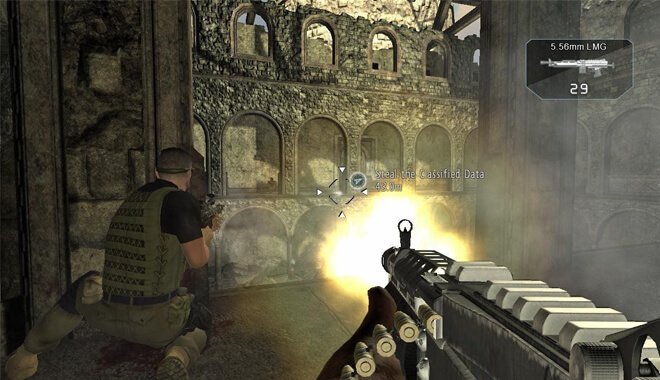 Released for Xbox 360, PS3, and PC, Denied Ops is a first-person shooter pitting you against a Venezuelan despot. You play as CIA nobodies Lincoln Graves and Reggie Lang.
The game proved to be pretty generic, and most importantly of all, it involved a coop that didn't work. When you have a game based on coop gameplay like Army of Two, how do you mess that up?!
Postal III
The third entry in the very controversial PC series, Postal III is the sequel to the popular second entry. However, since it was developed by a different studio, it's readily apparent that they didn't capture the essence of the series.
To be fair, the series is a lot of potty humor and dark concepts. However, this game seems to bring that down, unbelievably.
It has programming and design issues and seems to throw any sort of crass humor at the wall and see if it sticks, to no avail.
The War Z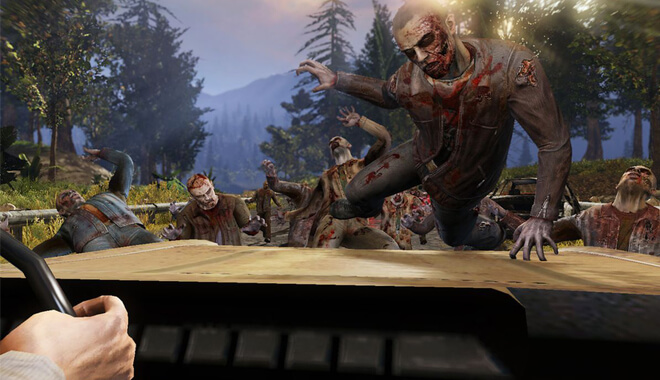 Who doesn't want to go online and inhabit a world infested with zombies? If that's what you're looking for, steer clear.
This game was received so negatively when it was first released, that it was renamed Infestation: Survivor Stories.
Okay, to be fair, it was due to its similarity to World War Z but let me have a dream!
They abused microtransactions, and the developers were openly verbally abusing and banning anyone who had a negative word to say about their game.
Not only that but developers were accused of false advertising for not including the basic stuff they promised.
SimCity
No, not THAT SimCity. This is the train wreck released by EA in 2013 for PC. It was released with an emphasis on online features. Sounds good, right?
However, it had no offline mode. That meant you couldn't play while not online. On top of that, the servers became overcrowded, so people who had purchased the game couldn't even play it casually.
The Walking Dead: Survival Instinct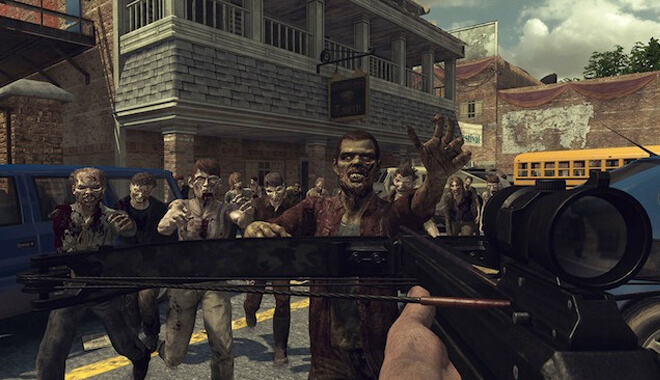 Avoid this one, Walking Dead fans. This is no storyline epic like the Telltale game series. You play as Daryl, the gruff badass from TV's The Walking Dead.
However, with a concept that cool, this game just completely bombs. You certainly don't feel like Daryl.
The gameplay is broken, the graphics are ugly, and it's strange that The Walking Dead shares its name with this garbage. It was released for Xbox 360, PS3, Wii U, and PC.
Dungeon Keeper
This is, unfortunately, a case of the publisher screwing over fans. Based on the 1990s and 2000s PC hits, Dungeon Keeper was released for iOS and Android.
Due to the monetization of basic features, like microtransactions, many gamers found it to be frustrating and unplayable. Some games can get away with microtransactions if they aren't vital and don't throw them in the gamer's face.
However, Dungeon Keeper holds the player hostage.
British Advertising Standards Authority actually investigated and held EA's feet to the fire. EA relented, basically half-heartedly apologizing for them not understanding the game market.
No Man's Sky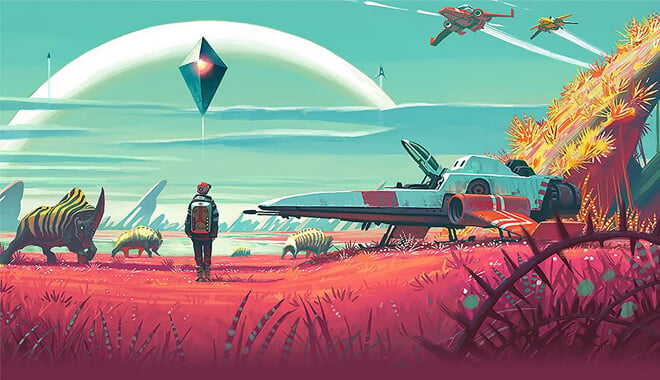 The tragic story of our time, No Man's Sky was promised to revolutionize gameplay, adding a whole new level of exploration and imagination to games.
You were able to fly a spaceship to different worlds and galaxies, exploring the wildly different biomes and ecosystems. You could also do this with friends.
However, upon release, it became readily apparent that No Man's Sky was not the game everyone was expecting.
Exploring planets was boring; the graphics were underwhelming compared to what was advertised, and no matter how hard some people tried, they couldn't find their friends in the game.
People have said that the game has gotten better since its extensive updates and developer tweaks, but No Man's Sky has become notorious for false advertising in games.
Lula 3D
In the same vein as Leisure Suit Larry, Lula 3D is an 'erotic' adventure game. You take on the role of Lula, a buxom blonde pornographic actor, who must rescue her kidnapped costars.
If you're somehow still interested, maybe the mediocre gameplay and puzzles will change your mind.
It feels like its humor is aimed at middle schoolers, and it's super cringy. It was released for Windows.
Charlie's Angels
This was a tie-in game to the movie, Charlie's Angels: Full Throttle. It even highlighted the vocal talents of the movie's stars. Unfortunately, like many movie games, this one fell flat.
Boring gameplay, bad design, and repetitive fighting techniques married this off from becoming decent movie tie-ins.
The CD-I Legend of Zelda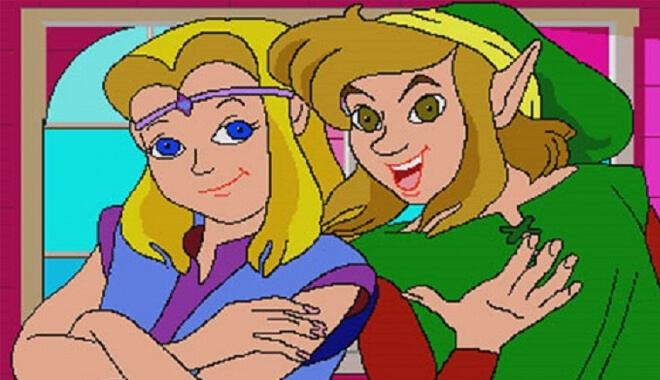 These games have accumulated somewhat of a notorious reputation on the internet. At some time or another, I'm sure you've seen a terrible animation and heard the unbearable voice acting from these titles.
These were side-scrolling games with passable gameplay, but nowhere near the standard of an actual Zelda title.
Gone is the voiceless Link: Now we have an incredibly annoying, silly protagonist who whines and makes weird noises throughout. Peer Schneider of IGN summed it up perfectly when talking about them: They're entertaining for all the wrong reasons.
Hotel Mario
Yet another Philips CD-I release, Hotel Mario does what the CD-I Legend of Zelda titles did but made it somehow even worse. You need to solve puzzles in this game; however, they're dreadfully boring, and the entire game tarnishes the legacy of Mario.
Like with Zelda, the cutscenes were ridiculous animations that had more life being the butt of internet jokes than they ever had been played.
Friday the 13th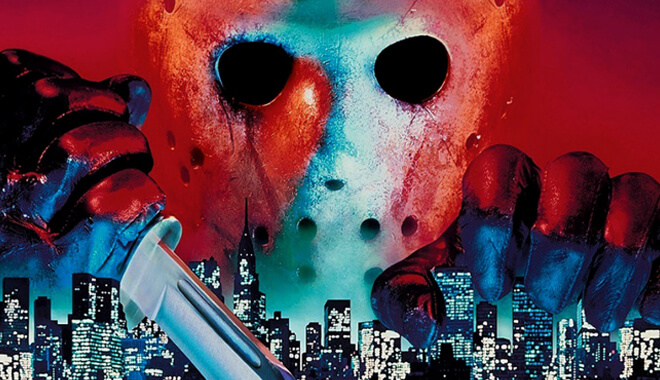 Just another case of movie tie-in games not delivering, Friday the 13th as a game has so much promise. But not this one. This is truly a baffling one.
The bugs, as well as the unfairly overpowered Jason, make this game aggravating beyond belief. You kill enemies and make your way along Camp Crystal Lake, until the big bad, Jason, arrives.
Good luck getting past him, because he's nigh on invincible and will have you tearing your hair out. When you get a game over, you get the classic words 'YOU AND YOUR FRIENDS ARE DEAD'.
The Guy Game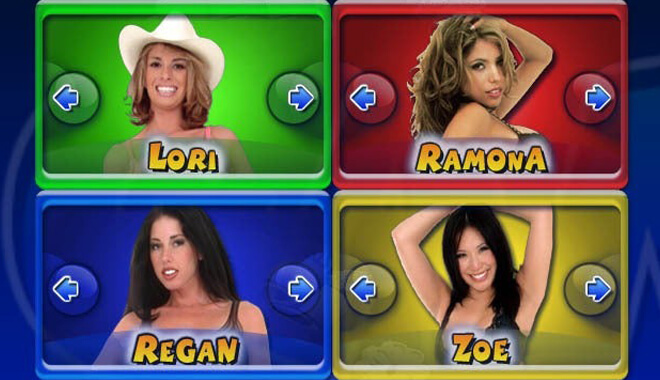 This is a strange one because it's not really a conventional game as we know it. This 'game' is something that a weird, misogynist uncle might come up with.
It was a trivia game in which girls would answer said trivia games and would eventually undress. That's truly the whole deal. The entire crux of the game is boobs.
If only it ended there, we might be able to forgive. However, one girl featured in the game was underage. This ended in the girl's family sueing the game company. This game evokes a similar vibe given off by a title later on the list…
Daikatana

When gaming icon John Romero, responsible for classics like Doom and Wolfenstein 3D set out on his own to make his own game, the hype was at an all-time high. We were going to get a badass game that would be like Doom but more insane.
Could you imagine? Things started getting weird however when the tagline came out in an ad: 'John Romero Will Make You His Bitch'. Um, okay?
Whatever, I'm sure the game will still be cool. Romero was like a rock star. However, the disappointment was immense upon release.
After a troubled development, the finished product was more like the shell of a game rather than a final, polished product. Saying the AI is terrible would be doing the AI a favor.
You would be better off alone with how much your teammates wander off, don't respond, or get killed all by themselves due to bad scripting errors.
It was released for N64 and PC, with another strange release on Gameboy Color. I feel bad for John Romero's legacy being tarnished by this turd of a game. And to be fair, Romero has since stated that the strange tagline wasn't his idea and was actually quite opposed to it.
Shaq Fu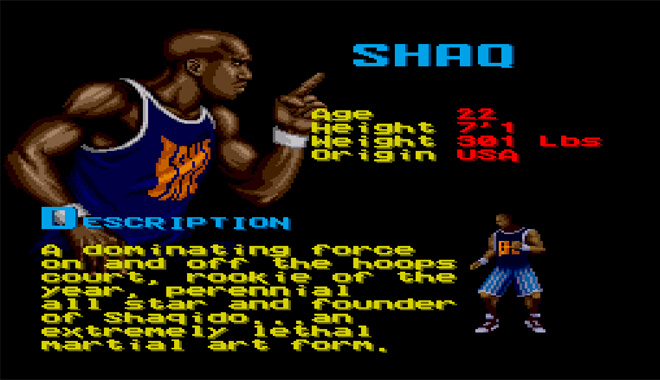 I'll give you three guesses as to what this game pertains to. Okay, fine: it is literally the legendary basketball player Shaquille O'Neal's fantasy fighting game. Yes, those are words I said, and I stand by them. Imagine being at that pitch meeting.
Shaq Fu has the player control Shaq as he travels to another world before the 'big game'. He needs to get back, but he needs to beat these opponents using fighting styles that I'm assuming most basketball greats don't have.
To be fair, this game isn't known for its realism. It is considered one of the worst games EA ever made. I can't be mad at Shaq though, he's too funny and loveable.
Unbelievably, a sequel was Kickstarted and released in 2018. Unlike the first game, you're actually able to play this one. However, users say that the joke is getting old and that it just doesn't break any new barriers. Repetitive combat, much like the first, is a huge problem.
Ride to Hell: Retribution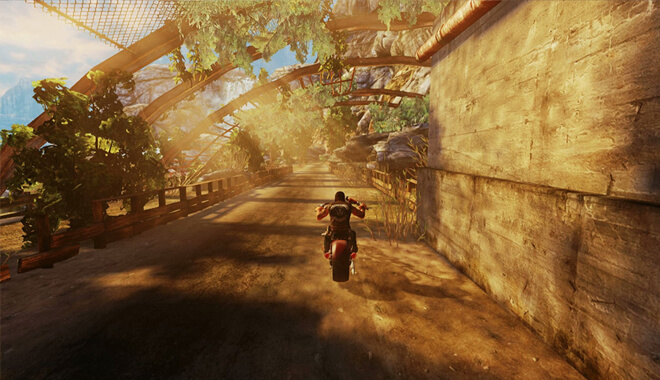 Who wouldn't want a game with an attitude, one that evoked imagery from the 1969 motorcycle drama Easy Rider? Well, look again, because this game is a motorcycle wreck.
Nearly everything in the game is broken. The combat and AI are laughably bad, it's riddled with bugs and glitches, the voice acting is bad by even the lowest standards, and it really seems like the developer just gave up halfway through.
It was released for Xbox 360, PC, and PS3.
Superman 64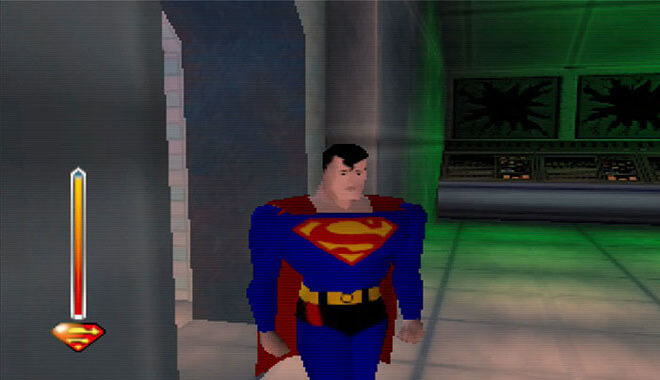 I remember riding home from the game store as a 9-year-old, ready to play this cool new superhero game based off of the animated TV Superman.
It even had the same art style, which was pretty cool. I also couldn't wait to fly around. Unluckily for me, however, was that the flying in the game was trash.
Come to think of it, the rest was trash too. I was stuck on the first level the entire time. It may sound embarrassing but hear me out.
It puts you in the role of Superman as he stupidly weaves his way through hoops while Lex Luthor laughs like an idiot. Your time limit to this so is unforgivingly short, and the flying mechanics are, of course, terrible.
All of this while flying around one of the worst city environments ever created. It was empty, lifeless, and ugly.
ET: The Extra-Terrestrial
The Atari 2600 saw some of gaming's first truly great games. This wasn't one of them. In this game based on the movie, you play as the loveable ET.
However, due to a crazy short time limit to program the game, it was nowhere near playable by standards of both today and the 1980s.
There's even that story that the rest of the copies of this game were buried in the desert of New Mexico.
We're talking tens of thousands of Atari cartridges. I rank this as one of the worst due to the fact that the game tarnished Atari's credibility, as well as video games in general.
Worst Game: Custer's Revenge

We take our first real-time travel trip back to the early '80s and the Atari 2600 with this game.
Custer's Revenge has you take on the role of General George Armstrong Custer, known for dying in 'Custer's Last Stand', but this time instead of dying, you get your 'revenge' by engaging in the raping of Native women.
Yes, it really doesn't hold up in any way whatsoever and is extremely crude and tasteless.  As Custer, you walk from the left side of the screen to the right, with an, ahem, enlarged accessory, to terrorize a native American woman.
I don't know if the developer was trying to be edgy or something, but it falls flat, both in tone and gameplay. All you can do in the instance of this truly terrible piece of 'art' is be awed by its wretched existence.
Ugh, Those Games Were Terrible
There you have it, the 40 worst games of all time. I hope you enjoyed the cringy aspects as much as I did. We can only hope that these developers have either learned from their mistakes or gone out of business.
To be honest, I'm secretly hoping it's the latter. Cringe away, gamers!
Let's Compare Notes
We want to hear from you. To ask a question about this article or to provide additional information, shoot us a message at: [email protected]