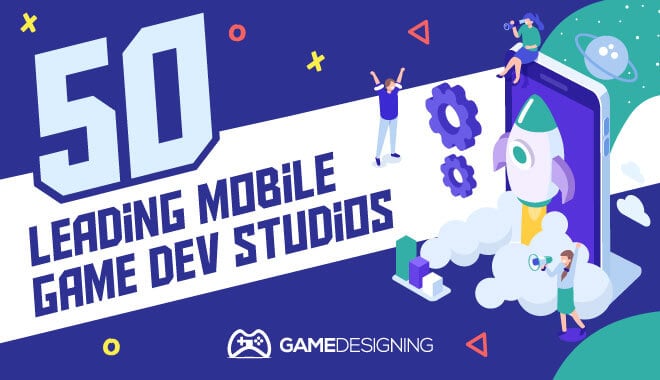 Mobile games, for many, signal a significant frontier in gaming.
We all know neighbors, family members, and friends who are addicted to mobile games like Candy Crush, Disney's Tsum Tsum, or others.
While these distractions have an audience and signal a great monetary windfall for companies, mobile games can be legitimate gaming platforms.
The 2018 mobile release of Stardew Valley represents a big shift towards mobile gaming as competing with other platforms.
Who are the main players? Who is responsible for the future of mobile gaming? The following is a closer look at the top 50 mobile game-developing companies.
Our Ranking Criteria
In addition to player and critic ratings, we use objective metrics like sales, users, and sales growth rate to make our lists (read more). Some of these data sources include:
Excellent Mobile Development Companies
Activision Blizzard – California, U.S.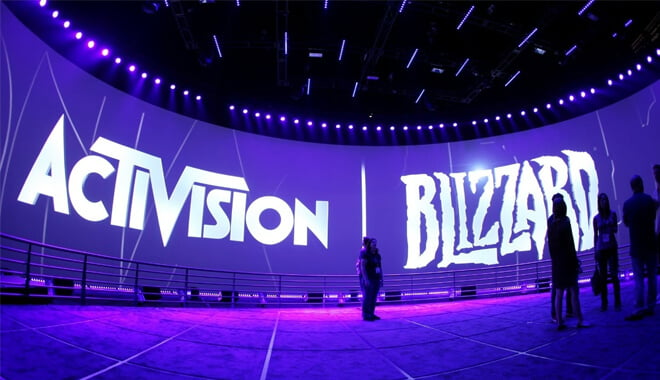 The Santa Monica developer, Activision Blizzard, is a prolific game developer. We're all familiar with titles from both developers: Overwatch, Crash Bandicoot, Call of Duty, and a slew of other iconic brands and franchises within gaming.
They've developed Candy Crush, the phenomenon that took over the world.
I remember coworkers, aunts, moms, and grandmothers all being obsessed with the series. I think that in regard to mobile, moving forward, Activision Blizzard has the most promise. They have such a foothold in the business already, and they've proven they know games.
Their potential for further development of games, as well as a plethora of great series, holds promise for them. I think the diversity of titles under their belt puts them a cut above the rest.
Tencent – Shenzhen, China

Tencent is an insanely huge conglomerate based out of China. Their titles include Arena of Valor, a popular MOBA, and the Player's Unknown Battlegrounds port.
Tencent has been so successful in the mobile market that they've surpassed revenues of $500 billion. That's Billion with a B.
It seems they can do no wrong, and being the premier mobile gaming company in China provides them with large amounts of customers and revenue streams.
Sony – Tokyo, Japan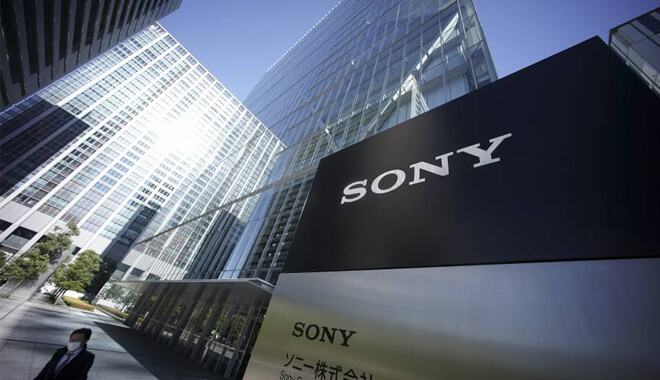 No surprise here, Sony's game catalogue speaks for itself, so it only makes sense that their prowess in gaming extends to the mobile platforms.
They've allocated billions of dollars just for their mobile game development. Sony has brought beloved franchises like Rachet & Clank and Spider-Man to mobile.
Their iconic licenses give them a great advantage.
Microsoft – Washington, U.S.

Another easy decision, Microsoft's reach is huge. Bill Gates's company earns upwards of $12 billion annually in mobile game revenue alone.
That's no small feat. One of my personal favorite game series, Age of Empires, makes an appearance by way of Age of Empires: Castle Siege.
This title, along with others like Minecraft, is able to be integrated with Xbox Live, a feature I believe will bump Microsoft higher on the list in the future.
You Should Know
Microsoft's ambition to bolster its mobile gaming presence was a significant motivator behind the proposed acquisition of Activision Blizzard. The tech giant has seen the rapid growth of mobile gaming revenue and recognized its lack of strong mobile gaming content.
The acquisition trial revealed Microsoft's expansive business strategies, with CEO Satya Nadella targeting a massive $500 billion in revenue by the 2030 fiscal year. Aiming for consistent growth, Microsoft hopes to see its Teams communication app reach 1 billion monthly active users within the same timeframe.
Microsoft's discussions around the Activision Blizzard deal also highlighted the company's considerations about game availability. Although they have proposed keeping Call of Duty on PlayStation, internal discussions explored potential benefits from reduced availability of Activision Blizzard games on Sony's platform.
This decision would presumably drive more sales towards Xbox consoles and Game Pass subscriptions.
Nintendo – Kyoto, Japan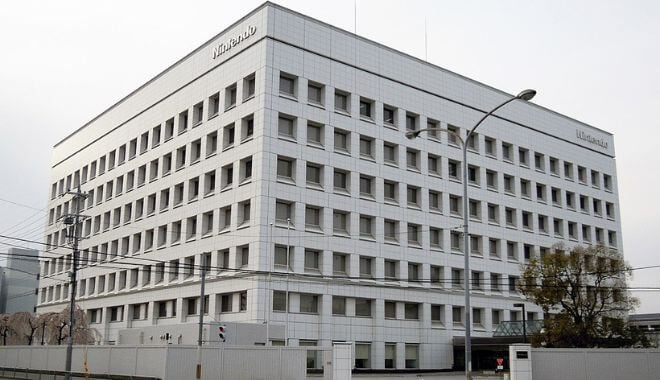 Okay, so I put Nintendo on this list because there can't be any list with just Sony and Microsoft and no Nintendo. Their dominance via the Nintendo Switch has been truly impressive as of late, but they're also very competent in mobile gaming as well.
Is there anything Nintendo can't do right? The addictive Mii builder, Miitomo released in 2016 was an accessible game for everyone.
Along with the extremely popular Animal Crossing: Pocket Camp in 2017 and Super Mario Run, Nintendo truly has the potential to dominate even the higher-ranked companies with its unique spread of mobile games.
Apple – California, U.S.

Where would we be without Apple? Technology started by Steve Jobs is ever-present and rivals Microsoft in mobile dominance.
To appease the fans, consider Microsoft and Apple on the same footing. Apple already has a hold on many consumers via its app store.
Mobile Gaming Statistics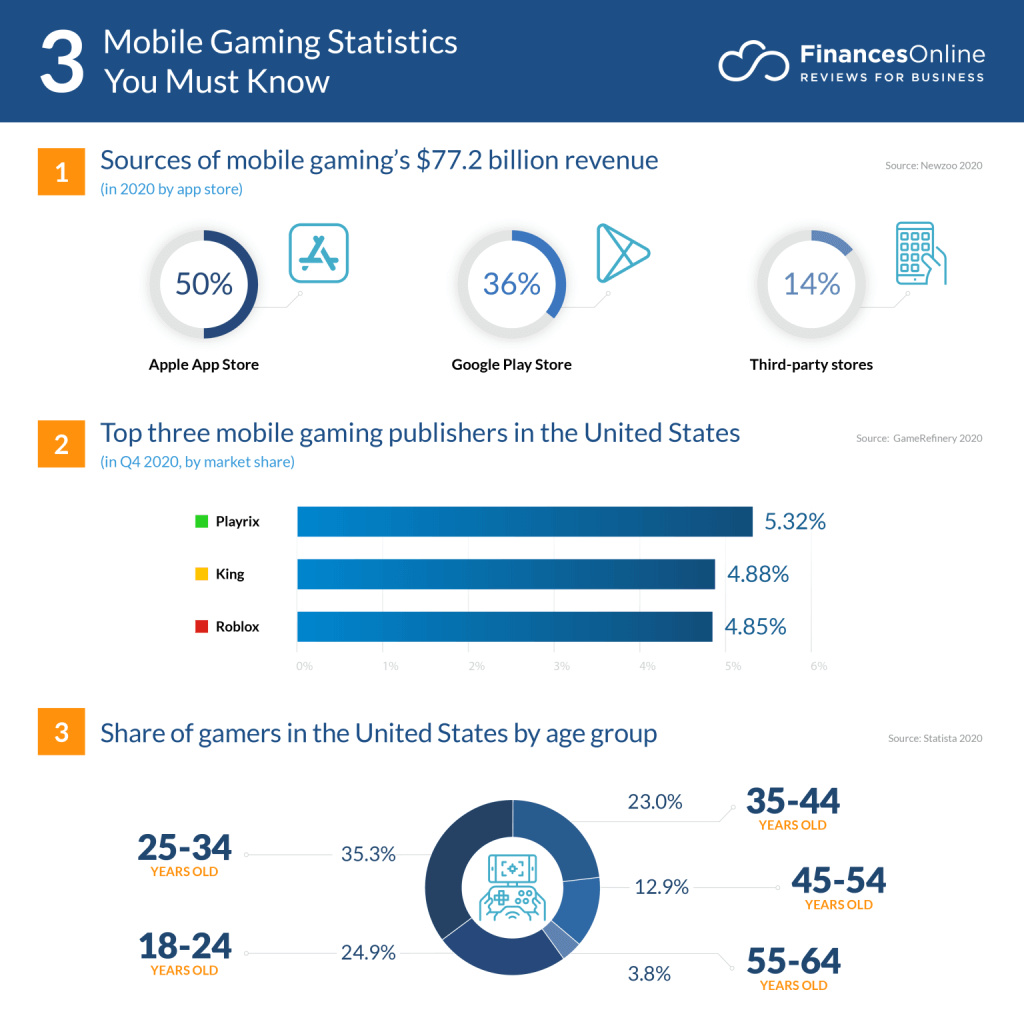 You can download nearly any app effortlessly and get right into the game in minutes. This feature alone, accessibility, puts Apple above many companies by default.
Electronic Arts – California, U.S.

I know that EA has come under some controversy regarding series like Star Wars: Battlefront for its seemingly shady practices when it came to charging players for a large number of characters that should have been included in the base game, they're still a force to be reckoned with.
This extends to mobile as well. Franchises include The Sims, Need for Speed, and the mobile conversions of Tetris.

Find more statistics at Statista
Perhaps their biggest release, the legendary Bejeweled, was released by Popcap games in 2001, and eventually, EA becomes the parent company in 2011.
Google – California, U.S.

Of course, where would the internet be without Google? Google offers its own app service, Google Play, in which customers can download apps a la Apple's app store.
Addicting games like Clash of Clans and its derivatives, like Clash Royale are strong contenders to past games like Candy Crush and Bejeweled.
Niantic – California, U.S.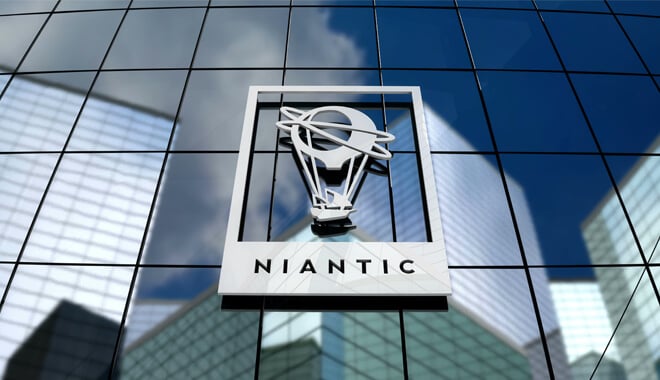 Your favorite Pokémon developers have made the list. Thanks to their insanely addictive augmented reality game, Pokémon GO, Niantic has become a household name, and a company worth following.
Thanks to Niantic, many people I know got out into the real world to explore it and catch Pokémon.
This led to amusing experiences all over the country, including traffic in New York City coming to a standstill as people attempted to capture a rare Flareon in Central Park.
Bandai Namco – Tokyo, Japan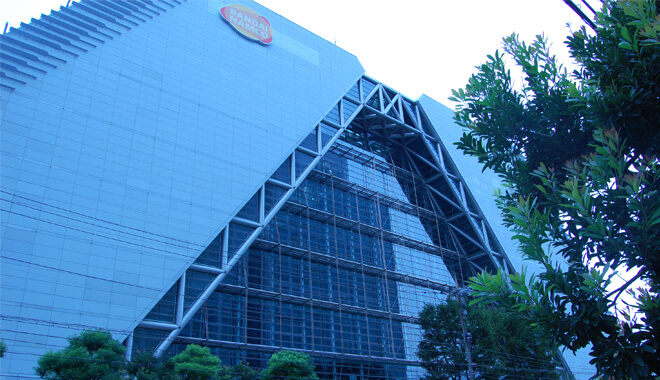 These names should be familiar to any serious gamers. Bandai Namco has franchises like .hack, Dragon Ball, and Gundam. Their foray into mobile gaming includes beloved titles like Pac-Man, Tekken, and even Soulcalibur.
Bandai Namco has a huge advantage, especially with the cross-pollination of both Eastern and Western game audiences.
Ubisoft – Montreuil, France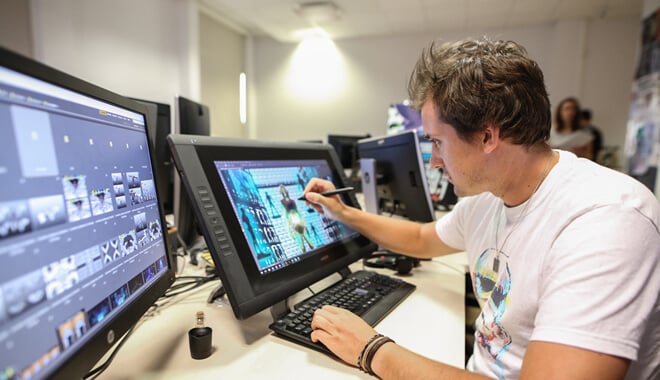 Assassin's Creed developer Ubisoft is another prolific game company known primarily for its console and computer releases that also leave an important mark on mobile gaming.
Prince of Persia Classic, Assassin's Creed: Altaïr's Chronicles and Assassin's Creed Identity proves that Ubisoft wants to keep bringing its flagship franchises to mobile platforms, making them more accessible not only to console gamers but everyone who wants to play on the go.
Warner Bros. – California, U.S.

Want to feel like a superhero? Of course, you do—and Warner Bros. wants to oblige.
Their extensive inclusion of the Batman Arkham and Lego series, (Lego Batman, Lego Jurassic World, Lego Star Wars, and Lego Harry Potter, to name a few), for mobile is proof that they've got big ambitions, but they're also bringing beloved, action-packed romps from the main consoles into your hands.
Disney Mobile – California, U. S.
We all know and love Disney, and I couldn't exclude it from this list. Disney is a massive conglomerate that creates beloved characters and stories.
They also make addictive games. One such game, Disney Tsum Tsum, is a fast-paced game in which the player has to connect three or more sequences of Tsums—loveable versions of characters together to achieve a high score.
They also released a Marvel version in which the Tsums now represent our favorite superheroes.
Square Enix – Tokyo, Japan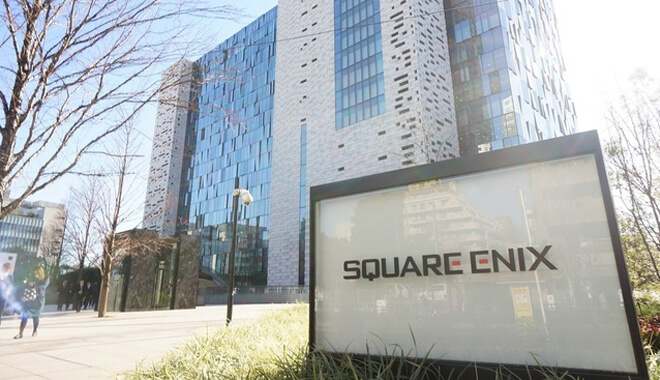 Yep, you better believe it: Final Fantasy and Dragon Quest are now mobile staples. Being a huge fan of Square Enix, I couldn't leave them off the list.
I never got to play earlier Final Fantasy titles like Final Fantasy IV, so the mobile release of it provides me with not only entertainment but the education of how games used to be made.
Konami – Tokyo, Japan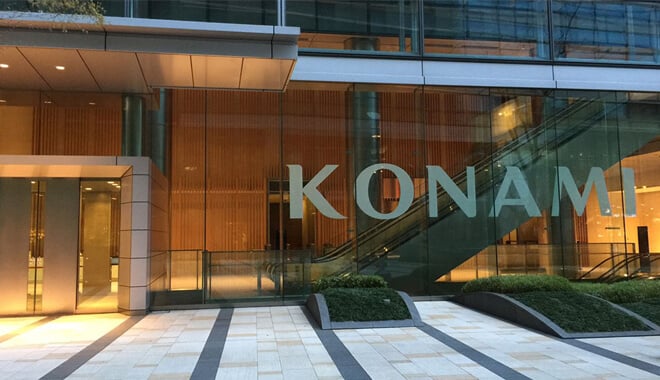 One of my favorite gaming companies, Konami has also left a mark on mobile gaming, as well as creating iconic titles like Castlevania, Metal Gear, and Silent Hill. Some of Konami's mobile titles are Metal Gear Solid Touch, Bomberman, and Yu-Gi-Oh! Duel Links.
Zynga – San Francisco, California, U.S.
If you've ever played Farmville of Word with Friends, you know Zynga. They're a massively successful mobile gaming company. There was a time where I was glued to my phone trying to find the best word to beat my friends and family at Words with Friends.
And as annoying as it was to receive Farmville requests from Facebook friends, it proves how successful they've been in mobile game development.
Nexon – Tokyo Japan
A Korean-Japanese game developer, Nexon has become a giant in mobile gaming. They're in over 190 countries and have an impressive 80+ games to their extensive resume. Dynasty Warriors and FIFA have made appearances on their mobile list.
NetEase – Guangdong, China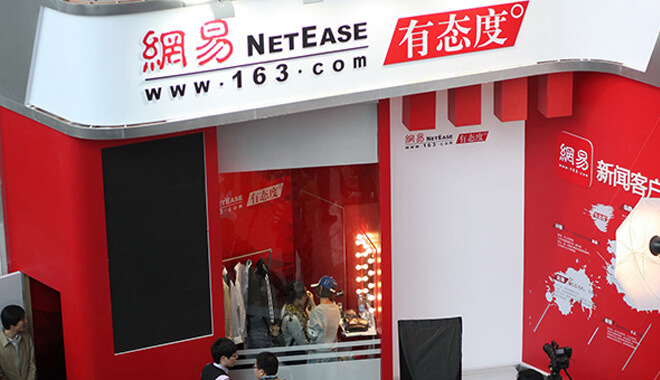 NetEase is a massive Chinese mobile developer. Not only do they operate localized versions of many Blizzard games, but they also develop titles that have garnered them extreme wealth, like Fantasy Westward Journey, Westward Journey Online, and Rules of Survival, the latter being a popular Battle Royale title.
Jam City – California, U.S.
Jam City's main attraction is Panda Pop! And its different licensed games for Family Guy, Futurama, and even Snoopy. The release of their original IP, Twist, comes as a great surprise, as it dabbles in different gaming genres, namely choose your own adventure.
Gameloft – Paris, France
Gameloft, founded nearly twenty years ago, has been developing games on mobile for a while now. Their personal philosophy is 'to entice customers to actually buy products'. Can't argue with that. And their annual revenue totaling a staggering $275 million.
Some iOS titles include installments of the Brothers in Arms franchise, Oregon Trail, and Rayman 3.
Supercell – Helsinki, Finland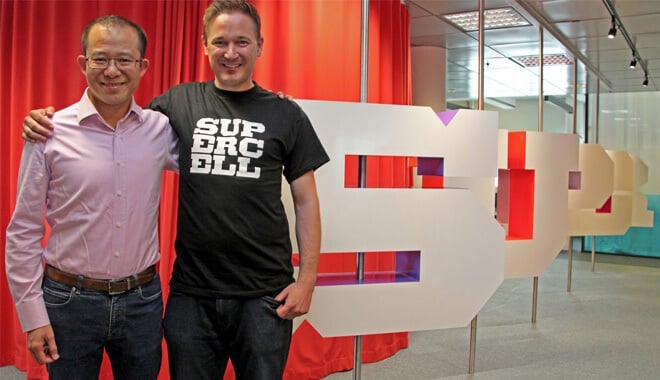 I was surprised upon reading about Supercell. Apparently, they're worth $10 billion. Some of their mobile releases, like Hay Day, Boom Beach, and Brawl Stars earned them billions.
An earlier company on the list, Tencent, owns a large stake in the company, moving Supercell further down.
King – St. Julian's, Malta
This Maltese company is responsible for Candy Crush Saga. This gave them a very comfortable position, earning them billions. King was bought by Activision Blizzard in 2016 for $5.9 billion.
Machine Zone – California, U.S.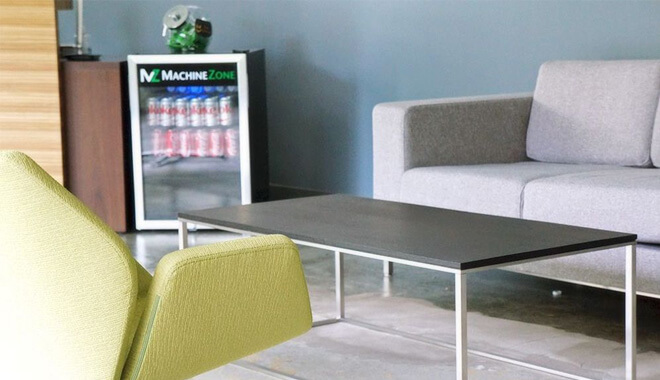 Started in 2008, MZ has earned a name for themselves, earning over a billion dollars annually. They've released Final Fantasy XV: A New Empire, an MMO/City-building game for mobile devices and has earned them hundreds of millions of dollars alone.
Mixi – Tokyo, Japan
Mixi deals mostly with social networking, but they also published an extremely popular freemium game called Monster Strike. Monster Strike has been responsible for more than $7 billion dollars in revenue for the company.
At one point, Monster Strike had a daily revenue near $4 million. This led to Monster Strike being the most downloaded app ever. Ever.
GungHo Online Entertainment – Tokyo, Japan
GungHo is the company that hosted Ragnarok Online, an MMORPG, which originally released in 2002. A large chunk of their success lies with their release, Puzzles & Dragons, which mashes up puzzle genres and RPG elements. The title has earned GungHo nearly all of its revenue in recent years.
Netmarble Games – Seoul, South Korea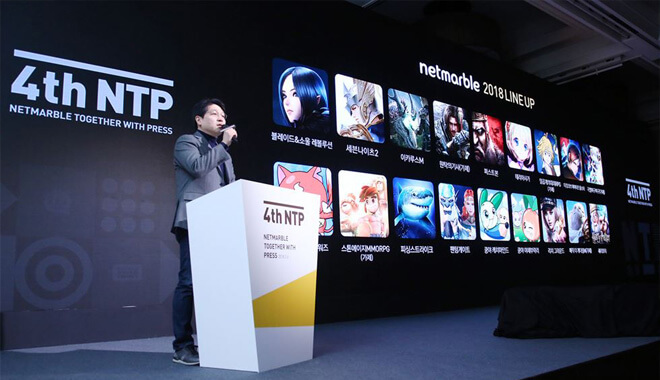 Netmarble is a Korean mobile developer known for Dragon Ball Online, Marvel: Future Fight, Star Wars: Force Arena, and others. Its license for Disney properties has helped the company immensely.
Peak Games – Instanbul, Turkey
Peak Games has been having a good couple of years with their release of Toy Blast—a puzzle game reminiscent of Candy Crush Saga—earning them millions. The game itself has over 1000 levels, something that will definitely keep you playing for a long time.
I think Peak Games have done something special. They recently released Toon Blast, another casual game. This will lead to future successes.
Kabam – California, U.S.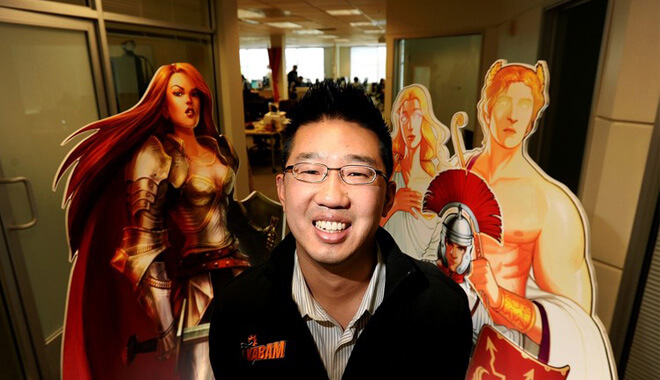 Kabam is the game developer known for the wildly successful Kingdoms of Camelot. This browser MMORPG with different events and deep gameplay for strategy fans. It was then released to mobile devices under the name Kingdoms of Camelot: Battle for the North.
NCSoft — Seongnam, South Korea
This Korean company first entered the mobile market with the 2015 release of Trickster: Wanna Be a Summoner. You might be familiar with the past work, The two games in the Guild Wars series.
Not being satisfied with only being on PC, the company has so far released 5 more mobile titles and doesn't seem to be showing signs of stopping.
Com2uS – Seoul, South Korea
Com2uS is the developer of the popular game Summoner's War: Sky Arena, which has garnered well over 90 million downloads for mobile, earning over a billion dollars since its release in 2014.
Super Evil Megacorp – California, U.S.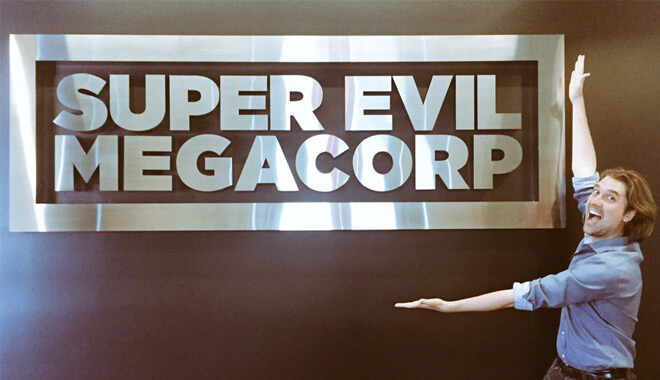 Super Evil Megacorp is an American mobile game developer known for its foray into the MOBA genre with Vainglory. Good advertising strategies have allowed Vainglory to be featured more in eSports, proving Super Evil Megacorp has its eye on the ball.
Disruptor Beam – Massachusetts, U.S.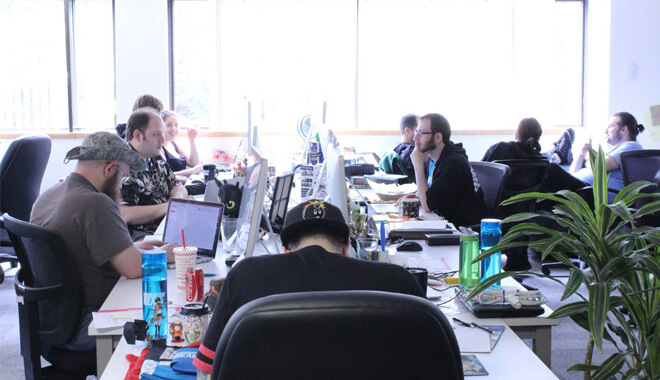 Disruptor Beam was lucky enough to be able to develop games based in some of our favorite fictional worlds. Games including The Walking Dead: March to War, Game of Thrones Ascent, and Star Trek Timelines. Unfortunately for gamers, Game of Thrones Ascent was officially shut down on January 3rd, 2019.
Playrix – Dublin, Ireland
This Russian developer has become a juggernaut in PC and mobile games. Playrix developed titles like Fishdom, Township, and Gardenscapes. Plarix's addictive puzzle games have proven to be extremely popular with the public, and it shows through the company's sales figures.
The company is considered one of the premier mobile game developers in the Western world.
Next Games – Helsinki, Finland
Next Games undertook an ambitious project in The Walking Dead: No Man's Land for mobile. They also acquired the rights to develop a mobile game based on the excellent Blade Runner 2049, stating:
"We are thrilled to work on Blade Runner, a true pop culture icon. We are determined to deliver on Blade Runner's unique themes and vision of the future."
Social Point – Barcelona, Spain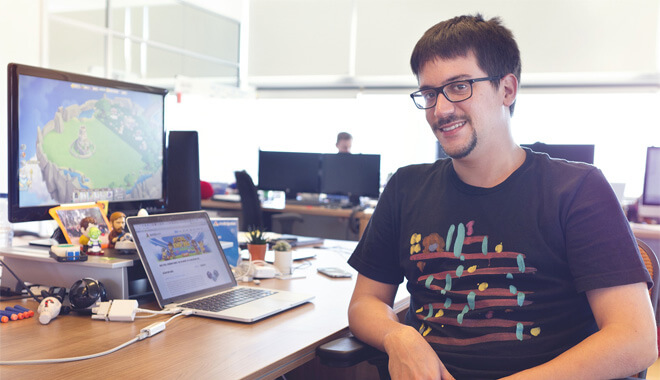 Social Point specializes in free-to-play games, a good thing for many gamers, young and old. Social Point's specialty is a game called Dragon City, where players hatch and care for their own dragons, earning them major acclaim on mobile and Facebook.
DeNa – Tokyo, Japan
DeNa's motto, 'Delight and Impact the World', is a great way to sum up the company. They released Fire Emblem Heroes, earning them a hefty profit in downloads and capital.
Scopely – California, U.S.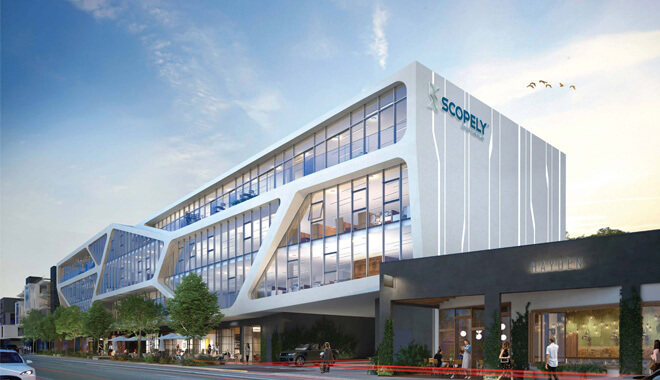 Another game developer making itself famous with famous franchises, Scopely released The Walking Dead: Road to Survival in 2015. Scopely and Telltale games teamed up to include Walking Dead characters in Scopely's release, creating a great mash-up of our favorite Walking Dead characters.
It went to enjoy success at the number 1 spot on the Apple store. Hopefully, Scopely can hit it out of the park in the future as well.
OurPalm – Beijing, China
This Chinese developer has their palm, so to speak, in a great franchise, King of Fighters, as well as their own tower defense game, Three Kingdoms Defense, based on the famous Three Kingdoms era in Chinese History.
CyberAgent – Tokyo, Japan
CyberAgent is responsible for a great slew of games, including Shadowverse, a game that is similar in gameplay to Blizzard's Hearthstone. When it was released, it was considered Japan's most popular card collecting game. No small feat for this Japanese mobile game developer!
Pocket Gems – California, U.S.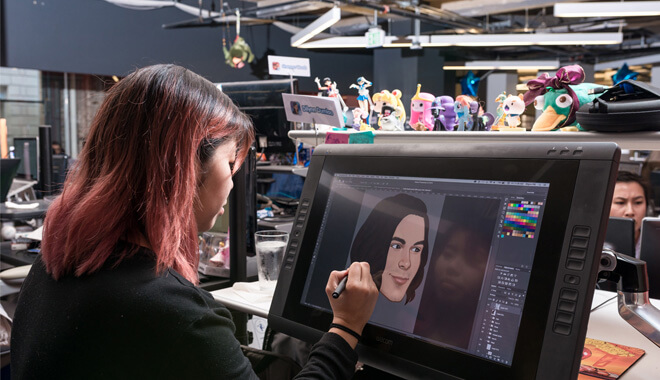 Pocket Gems has made their name through their Episode games—games that focus heavily on narratives. They were so successful that mobile giant Tencent invested nearly $100 million in the company.
Their Episodes series included pop singer Demi Lovato and have them teaming up with conglomerates like Time Warner. What more could you want as a company? They found their niche and are riding it all the way to success.
Rovio – Espoo, Finland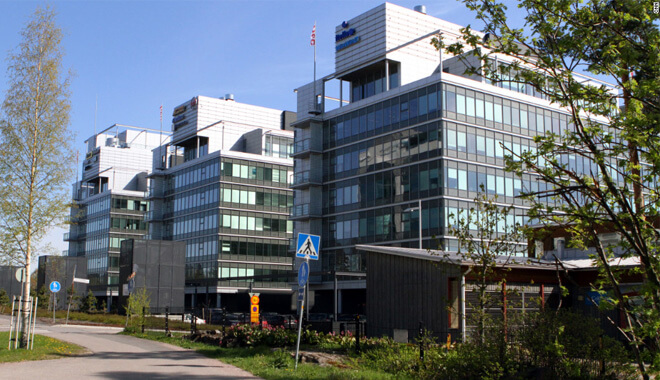 Ever heard of Angry Birds? Of course, you have—name a person on earth that hasn't. That's because of Rovio's founders, Niklas Hed, Jarno Väkeväinen, and Kim Dikert. They drew inspiration from a flash game released in 2009 called Crush the Castle.
Space Ape – London, England
Space Ape's majority stock lies with the Finnish gaming giant, Supercell. That means that they have the backing of a great parent company, and things look bright for them. Their main releases are 2013's Samurai Siege and 2015's Rival Kingdoms.
Rival Kingdoms allow players to tap into their strategic minds. By building your village and smartly defending yourself and building up resources, players can make a robust kingdom and even join other ones.
Flaregames – Karlsruhe, Germany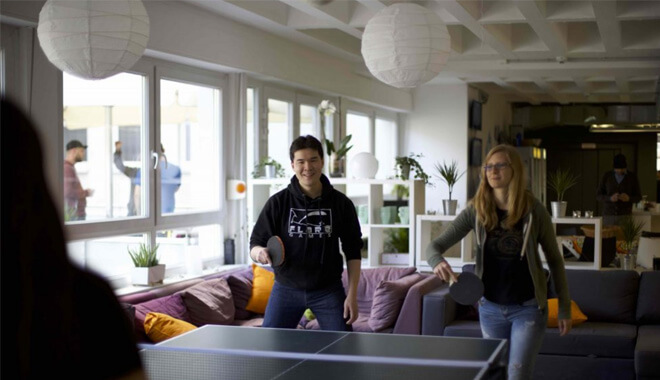 Flaregames enjoyed great success with the release of Nonstop Knight in 2016. In their own words, Nonstop Knight is…
"Playable with one thumb and designed to instantly pick up and enjoy – the never-ending quest of Nonstop Knight awaits! Tackle the adventure and earn rewards even while taking a break!"
This allowed the German company to acquire the studio that helped develop the game—Kopla, form Finland.
Playdemic – Cheshire, United Kingdom
Now a subsidiary of Warner Bros., Playdemic originally made its name as a developer for mobile games like Gourmet Ranch and Gang Nations. Recently, they developed a golf game, titled Golf Clash, a causal yet intense way to gold virtually with your friends or anyone around the world.
FunPlus – Beijing, China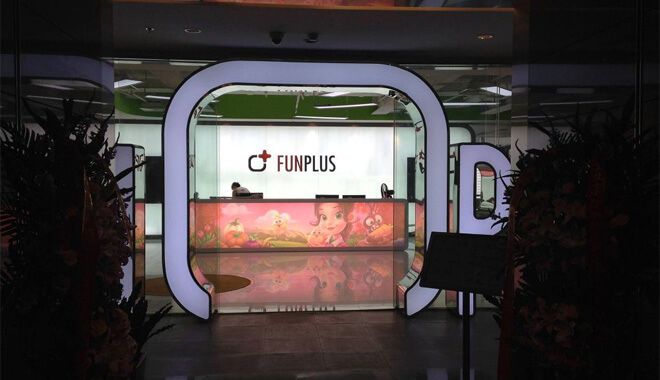 FunPlus made their bones in gaming on mostly browser-oriented titles. This allowed the company to expand further with the funds accrued from their browser games to develop projects like King of Avalon: Dragon Warfare.
In turn, King of Avalon earned the company even more impressive revenue, as well as building a new fan base around its strategy game. What lies on the horizon for them?
Ustwo – London, England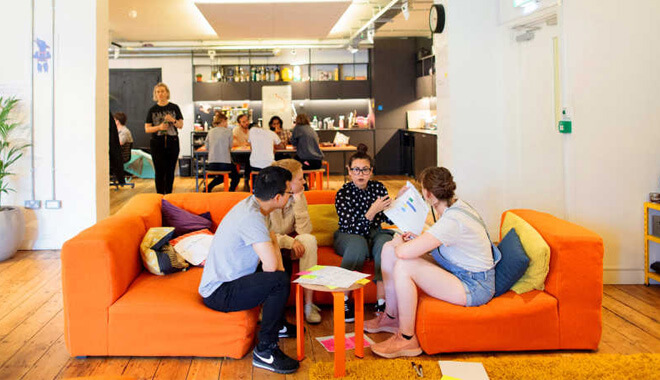 This British mobile developer released its main title, Monument Valley, a few years ago. It did extremely well, with its mix of puzzle and adventure with a unique isometric view. Ustwo also develops a wide array of different apps and programs that run the gamut of future technology.
They even seem to be interested in making VR titles.
Colopl – Tokyo, Japan
Although their localized games, White Cat Project, and Rune Story failed to enrapture Western audiences, the rest of their catalog has been extremely popular in the Asian markets like Hong Kong.
Colopl has realized their markets lay mostly in the east and has catered to that audience, with resounding results. I look forward to Colopl's next attempt at western audiences and hope it does better this time around.
IGG – Singapore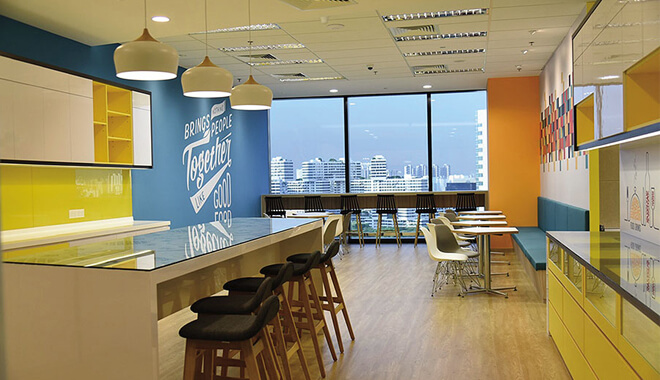 'I Got Games', or IGG, is a Singaporean game developer. Founded in 2006, IGG is responsible for such titles as Castle Crash, Lords Mobile, and others. These games are widely accessible and successful to boot. Millions of dollars in revenue for both titles give IGG a great edge on the mobile market.
They are heavy into the streaming world, launching their own streaming services, like Pocketlive.
Glu Mobile – California, U.S.
I love the diversity with Glu Mobile. They have a baseball game, MLB Tap Sports Baseball, and another game called Design Home. Both of these titles have proven to be an enormous economic windfall for this company, paying off in the form of millions of dollars for each title of theirs.
Miniclip – Neuchâtel, Switzerland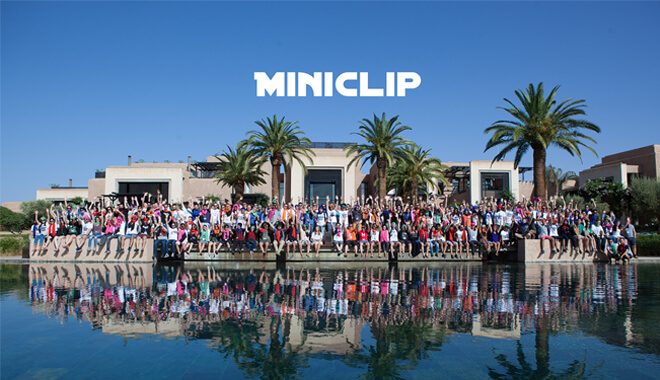 I remember Miniclip from my childhood days. They used to be a force in online flash entertainment, namely games. They extended this expertise to mobile phones and other platforms.
Let's Compare Notes
We want to hear from you. To ask a question about this article or to provide additional information, shoot us a message at: [email protected]
Image Sources: (Comicbook, Japantimes, Dualshockers, pond5, ubisoft, wbstudiotour, nerdbot, chinadaily, gbtimes, glassdoor, disruptorbeam, socialpoint, venturebeat, pocketgems, cnn, flaregames, glassdoor, ustwo, forbesindia, miniclip)
Other sources:
https://www.cnbc.com/2023/06/30/microsoft-activision-showdown-with-ftc-biggest-takeaways.html