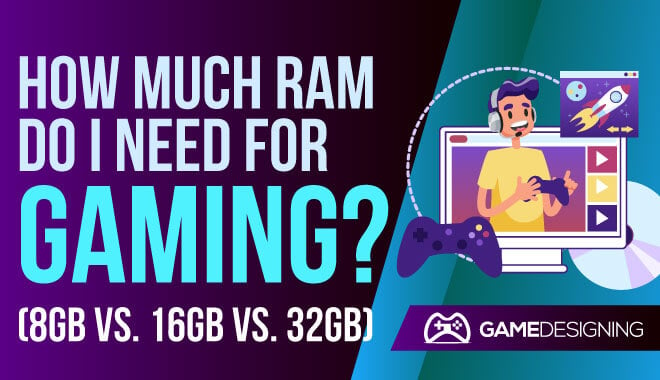 Why is it that if you were to play a game on the brand new PS5, you'd likely not run into any graphical or performance issues compared to your CPU?
Well, aside from games being designed within the framework of a console, there are dedicated amounts of GB of RAM for consoles. In contrast, your computer is much more open to customization.
For example, the PS5 has 16 GB of GDDR6 SDRAM. So is 16 GB the standard for all games? Well, it's a little more detailed than that.
What happens if you want to play a graphically intensive game like Death Stranding or Kingdom Come Deliverance on your computer?
If you want to forget graphics for a second: what about running games like League of Legends or Fornite without any stuttering issues or lagging?
We'll show you everything you need to know about RAM, what to look for when shopping around for a gaming computer, how to check your computer's memory status, and more.
An Introduction to RAM
---
You may have heard of RAM. It stands for random access memory, and it gives applications, games, and more the ability to store data. Unsurprisingly, the more memory your computer has, the more files and programs can perform better.
That's why having more massive amounts of GB of RAM is crucial to things like intensive creative projects and, of course, gaming.
What Does RAM Do To Gaming?
---
The more GB of RAM, the more freedom a game performs without pulling memory from slower storage on the system.
A fundamental example of different GB of RAM was when I played the same game on various consoles. In 2015, I downloaded Metal Gear Solid V: The Phantom Pain for PS3. I was surprised that the PS3 was able to handle the impressive graphics.
Years later, I bought the same game on sale for Microsoft's Xbox One. The difference between the two performances was stunning. On the PS3, MGSV ran alright. It was smooth, crisp, and fluid on the Xbox One. Why is that?
PS3 had 256 MB of video memory, while the Xbox One operated on 8 GB, along with the help of the AMD "Jaguar" APU. While higher GB of RAM doesn't necessarily mean that the game runs faster, it allows the Xbox One to run longer without having to access slower storage sources within the system.
RAM Terminology
---
Let's look at some critical parts of RAM and what they mean.
Memory
The computer's memory refers to the dedicated area of the processor where things like data and programs are stored when in use. There are a few different types of memory. RAM is one of them.
RAM
This is where the memory resides on the computer. While there are other memory spaces within the computer, this is the mainframe. The larger the RAM, the more programs and data your computer and processor can take on at one time. This is great if you're playing an intense game, balancing many work projects, and more.
SSD
SSD, or solid-state drives, are crucial parts of RAM and computer memory. The SSD is a secondary storage device for computers.
GB
GB stands for gigabytes. A gigabyte is basically your storage measure for any console, computer, or device. The higher the given gigabyte count, the more memory capabilities you have with your hardware.
Evaluation
---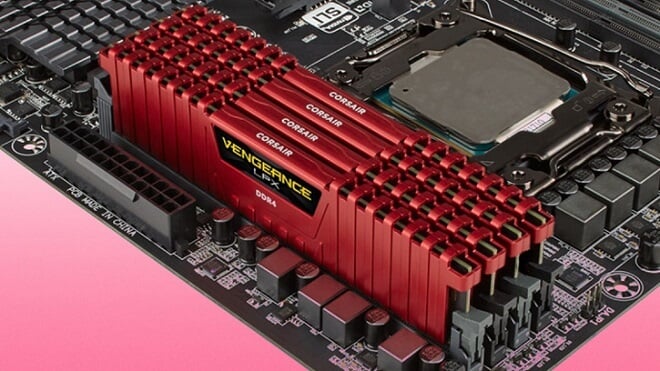 Let's break down the three main types of RAM you can purchase, what is ideal for what purpose, and what you should buy for your needs.
8GB
---
8GB is considered the minimum requirement for effective gaming on PCs. Anything below 8GB of RAM will result in slower performance speed, lackluster graphics settings, and more. Doling out the extra cash for at least 8GB of RAM is well worth it.
If you aren't a hardcore gamer, 8GB is a significant amount of RAM to just casually browse websites on the Internet or do some digital media work with.
16GB
---
16GB of RAM is considered the 'sweet spot.' It allows for solid game playing, high-intensity work with computer programs, and gives you a fair amount of memory. If you want to be a serious gamer, 16Gb might be your ideal setup. Coupled with an AMD or NVIDIA graphics card, you could find a wealth of fun with 16GB of RAM.
32GB
---
With 32GB, many consider it to be overkill. Many game consoles don't even use anything close to 32GB, so you can imagine the sheer amount of power it has on a gaming PC.
If you want the absolute top speed performance, no stuttering issues, lag, or any other graphical or performance hiccups, 32GB might be your ideal of good RAM. Add to that the longevity that 32GB of RAM can provide your hardware, and you may end up saving money by not buying or upgrading new tech.
How Much RAM Is Right?
---
So you might not be using a gaming PC for all of your work and gaming needs. So what's the ideal amount of RAM for various devices? Let's take a look.
…for Tablets?
---
Tablets aren't precisely hubs for high-performance gaming. Still, you're probably browsing for a tablet that can handle a ton of activity. In that case, choosing a tablet with nearly any amount of GB of RAM is sufficient.
If you merely play crosswords and access e-books on a tablet, the GB of RAM likely wouldn't have to be higher than 4 GB of RAM. However, if you're doing more intensive things like actually playing a game, streaming Netflix, and creating digital media, you could increase it to 8 GB of RAM.
…for Laptops?
---
Laptop RAM can vary. You'll often see in Steam forums for particularly graphically demanding games people asking if their gaming laptop can run a particular game.
If gaming isn't the main thing behind a possible laptop purchase, going for something like 4GB is a good idea. However, if you want to seriously game, go for something with 8GB and an AMD or NVIDIA GPU.
With that combination, you should be able to accomplish a lot of what desktop CPUs can.
…for Desktops?
---
Desktop gaming PCs should have at least 8GB. If they have anything less, game performance suffers considerably, as the computer is pulling out all the stops trying to store and pull data while the game is running.
How Much RAM Do I Need?
---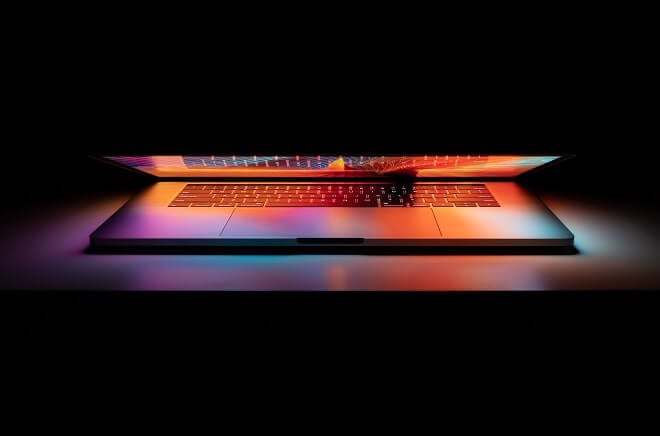 Frequent User
---
For a frequent computer user, you probably won't need to go overboard and go above 4GB of RAM. If you're using your computer to perform essential functions and perhaps mess around in Photoshop or web pages, you don't need a ton of space or even an SSD starting out.
Gamer
---
Gamers need a little more kick to their GPU, CPU, and RAM. Gaming PCs often require a minimum of 8GB of RAM. Very rarely do gaming builds need more than 8GB or 16GB, so either choice is reliable.
However, 8GB should be the minimum for most gamers. Anything lower, and you'll undoubtedly run into quite a few problems and issues.
Professional User
---
If you are basically married to your gaming PC, you might even want to upgrade to 32GB. It is often considered overkill to invest in a 32GB storage unit, but there are a few benefits.
First, you can pretty much-run anything with no sweat. Your computer has enough room at the proverbial table to perform well. Another benefit to 32GB hardware is that your computer is set for the future. You won't have to upgrade your RAM or hardware for a while.
So, if you're looking to invest in the long term, 32GB may be more your style.
How to Check How Much RAM You Have
---
Okay, so how do you check how much RAM you have on your computer? For Microsoft Windows users, you type in 'about' in the Start menu. You will see 'About Your PC' pop up. Under Device Specifications, you'll see "Installed RAM." In it, you'll see how much RAM you have.
For Mac users, it's even more accessible. Click the Apple icon in the top left corner, and select the option 'About This Mac.' There you'll find all the various specifications of your computer.
5 Excellent Gaming RAM Options
---
Here are our favorite RAM options. While we believe that these are the best on the market right now, you might find something that works specifically for you while browsing our picks.
Conclusion
---
Hopefully, you have a better idea of what RAM is and how much you need for both casual and hardcore gaming. Like with most tech-related things, there seems to be a lot to know and remember. But just remember a few key takeaways about RAM to help you determine which type you need.
4GB
Good for things like tablets and maybe phones, but not for gaming rigs. The main problem with 4GB is that it simply doesn't have the capabilities of the higher gigabytes. It may be able to run some games, but there will be stuttering issues and other concerns.
8GB of RAM
The standard benchmark for PC gaming today. Gaming PCs and gaming laptops should have at least 8GB of RAM to run graphically demanding games successfully.
16GB of RAM
A cut above 8GB. This is a good 'sweet spot,' where you can run your computer reliably with nearly any program, game, or piece of media without issue.
32GB of RAM
Absolutely dominant, future-proofs your CPU, and ensures that you don't have to replace RAM or even your gaming PC.
Overall, the choice is yours. Keep in mind what fits you better: Are you a casual PC user who only plays games like Cities: Skylines? Or are you a multiplayer FPS fanatic, looking for the fastest way to score a headshot in a heated online match?
The primary choice should be between 8GB and 16GB of RAM. Either way, there are tons of options from various companies and computers.